What's the Fascination with Fascinators?
by Linda Barrett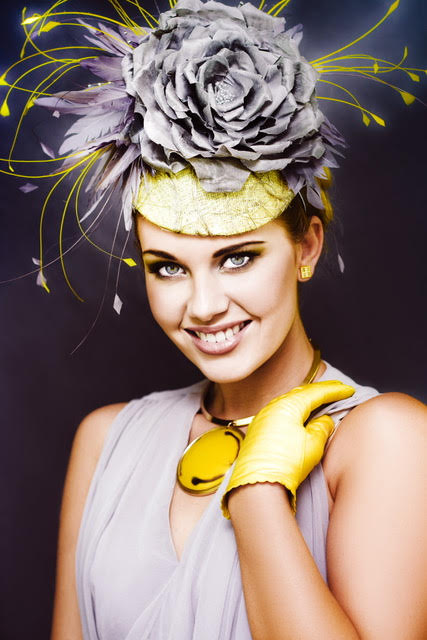 With the Royal Wedding of Prince Harry and Ms. Meghan Markle on the horizon, all thoughts turn to fascinators! And any good royal watcher is going to don her fascinator to watch the wedding unfold. Right? But what exactly is a fascinator and how does one wear one? In British society, a special occasion outfit is not finished without a hat of some sort, whether you are royal or not. However, it is definitely a part of the royal protocol. You will see numerous fascinators in and around Windsor Castle this weekend.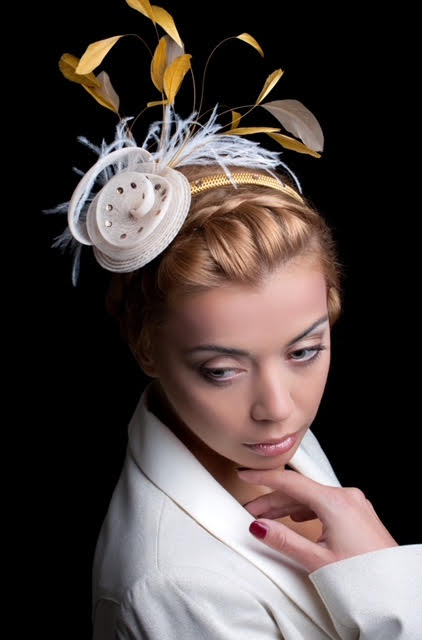 What is a Fascinator?
A fascinator, technically, is not a hat. It is a small headpiece that is generally attached to one's head via a headband, comb, elastic or clips. Smaller than a hat so that it does not cover the entire head, a fascinator's base is often no more than four inches to five inches across, with decorative additions.
How do You Wear a Fascinator?
According to the leading blog on fascinators and old-fashioned etiquette: Meredith Sweetpea: Old Fashioned Tea Etiquette, fascinators may be worn on the front of the head, just above the eyebrow. They are generally worn on the right side of the head, but use your hairstyle as a guide. Either side can be correct. This right-side custom originated because women would most often walk on the right hand side of their gentleman since he wore his sword on his left hip, and this way the fascinator would not shield her face from him.
Never wear your fascinator perched on top of your head. That would look like your head sprouted flowers or feathers! And never, ever use the elastic under your chin to secure your fascinator. Place the elastic around the back of the head instead, secured with a bobby pin.
Keep your hairstyle simple and let the fascinator be the statement. A ponytail, a slicked-back do or a slightly-curled free style look best. Take into account your face shape and coloring as well as the style of your outfit. You can either choose your outfit to match your fascinator or your fascinator to match your outfit, but make sure they coordinate.
Why are Fascinators Popular at Weddings?
One reason fascinators are popular at weddings is that they are small enough to be worn as part of the outfit and not block the view of any guests sitting behind. They can also be worn throughout the day. If the question arises as to whether one should remove their fascinator, follow the lead of the mother of the bride. If she removes hers, you should remove yours also. In the case of Harry and Meghan's wedding, follow the Queen's lead.
If you're lucky enough to be the bride, you can wear a fascinator as your own headpiece. Keep it simple and avoid overly-flashy decorations that might detract from your glowing face. Use a simple veil, flower or bow to complement your dress.
Now that you're familiar with fascinators, settle in and enjoy the Royal Wedding. With your fascinator firmly in place.
Learn more about fascinators from Miss Meredith Sweetpea:
How to Wear a Fascinator
Choosing the Right Fascinator for Your Face Shape and Hair Color
Why Should I Wear a Fascinator on the Right?
Can I Wear a Fascinator at My Wedding?