Virginia Bride features weddings weekly here on the blog. Being featured in the blog does not necessarily mean they are featured in the print magazine.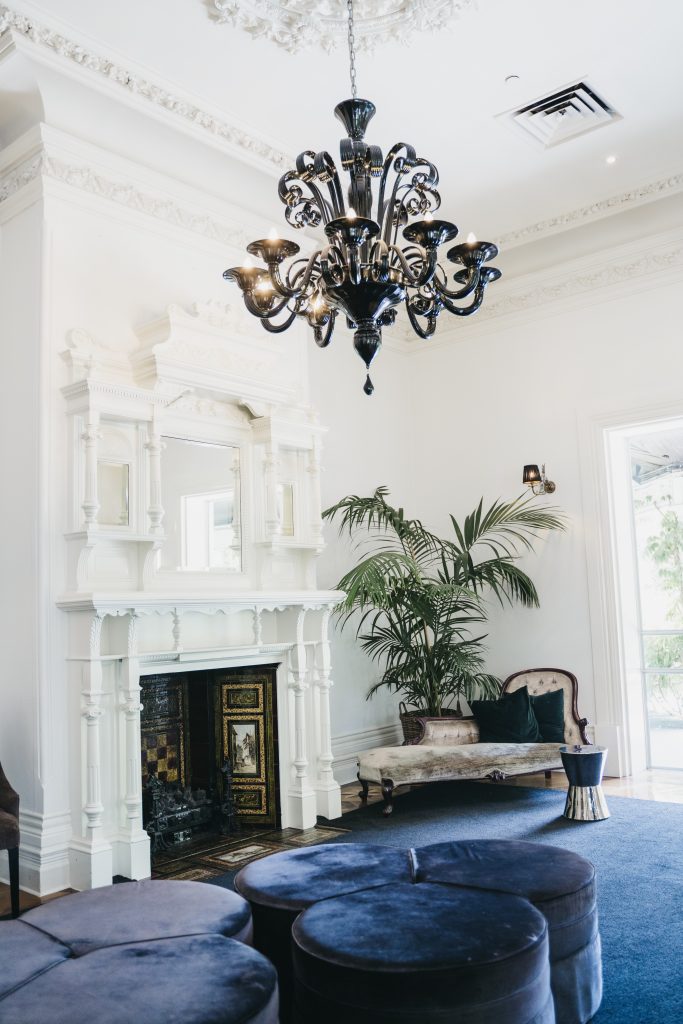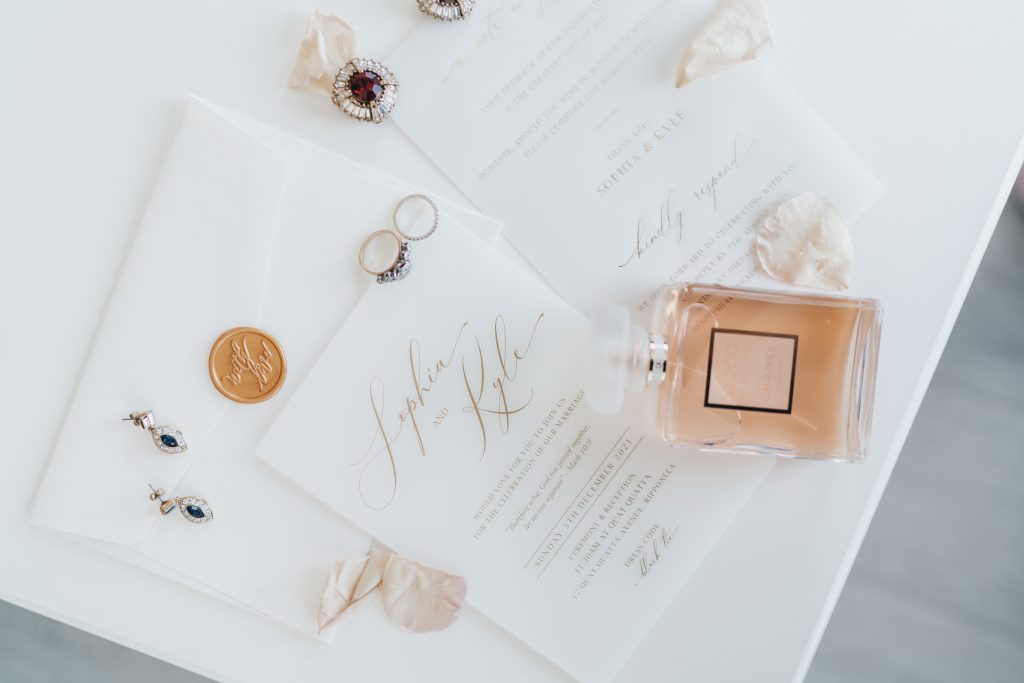 For another thrilling look outside the usual, for our Virginia weddings dreams, we're heading Down Under for the wedding story of Sophia And Kyle.
According to Sophia, how they was was "truly a miracle! I lived in Melbourne and Kyle lived in the Gold Coast. The chances of us meeting were slim. However, we both got invited to a Christian camp in Sydney. We nearly didn't go, but we both felt like we should go for some reason. Thank goodness we did! When I first met Kyle, we instantly hit it off as we could bond over architecture, and we made each other laugh. I was charmed by his sweet smile from the moment we met."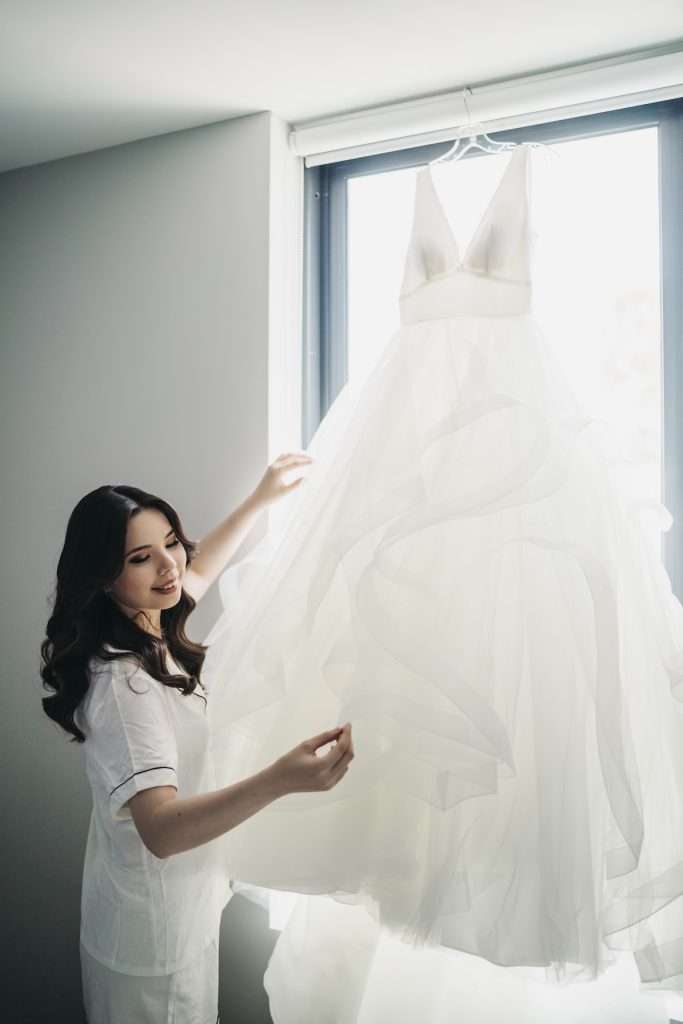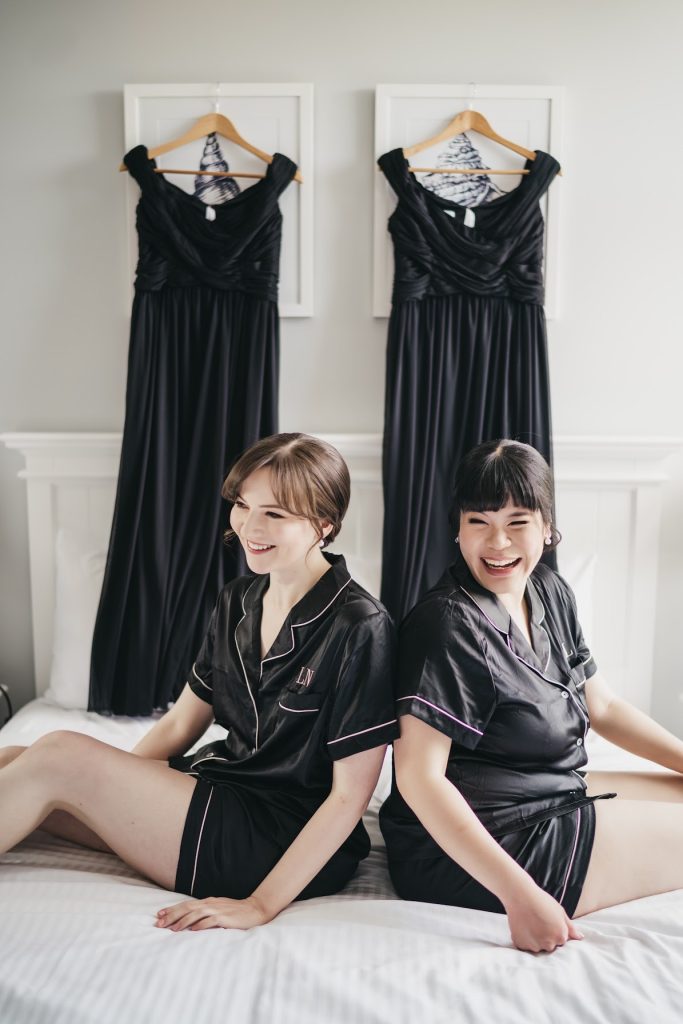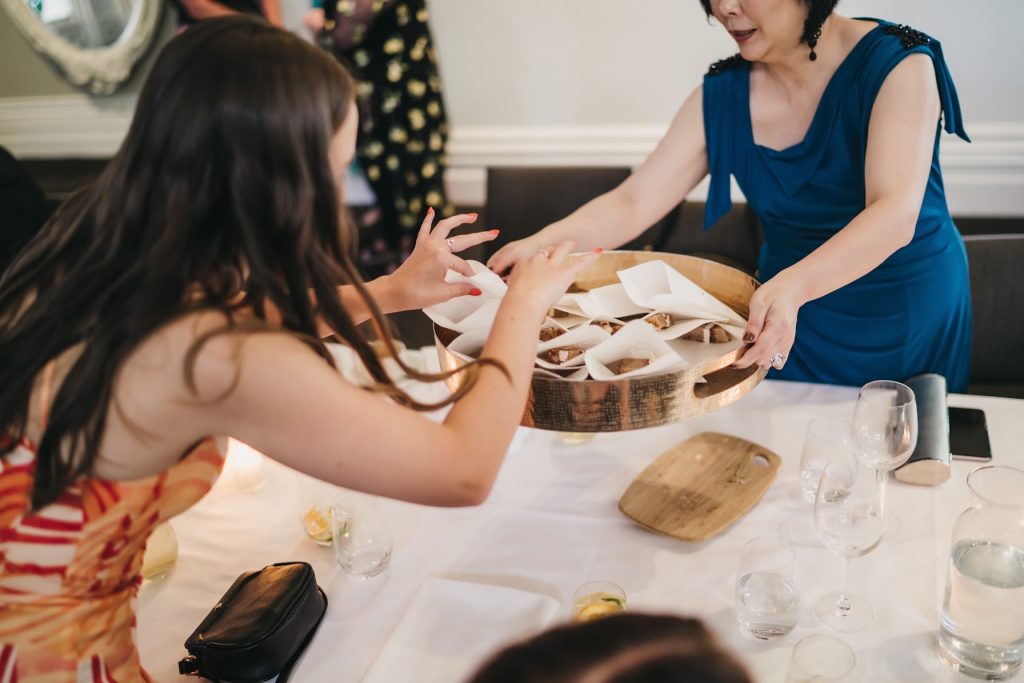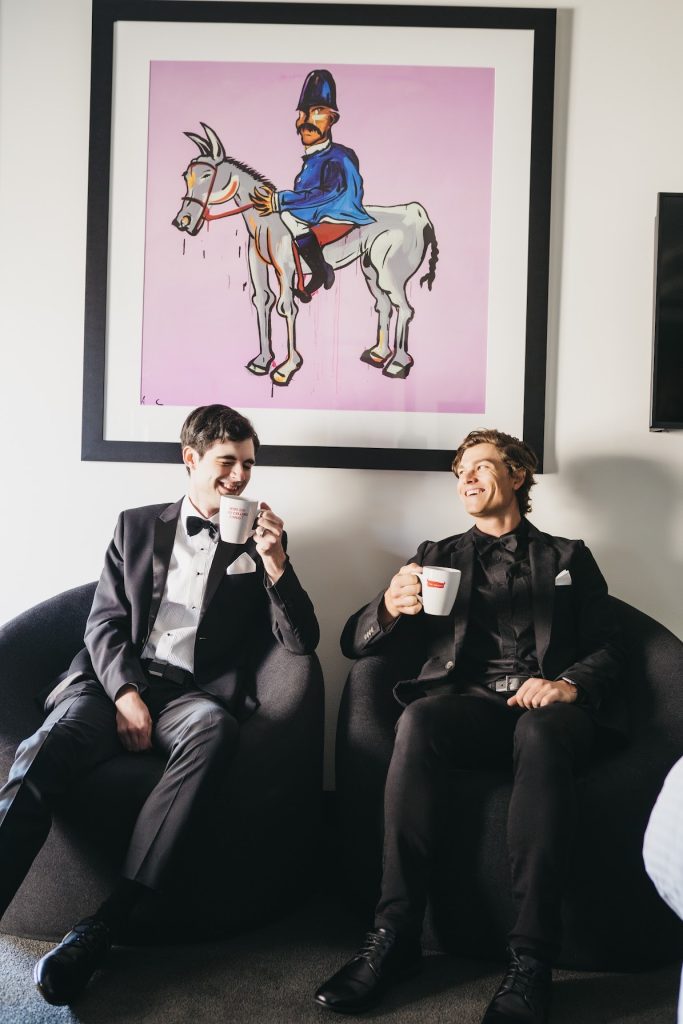 Sophia says what she loves about Kyle is: "How funny he is. He always makes me laugh. He is also very intelligent, quirky, caring and loving. He melts my heart!"
Kyle says: "What I love most about Sophia is her heart for God and other people. She is very kind and caring. I love how eccentric she is – she is unique and has a lovely personality."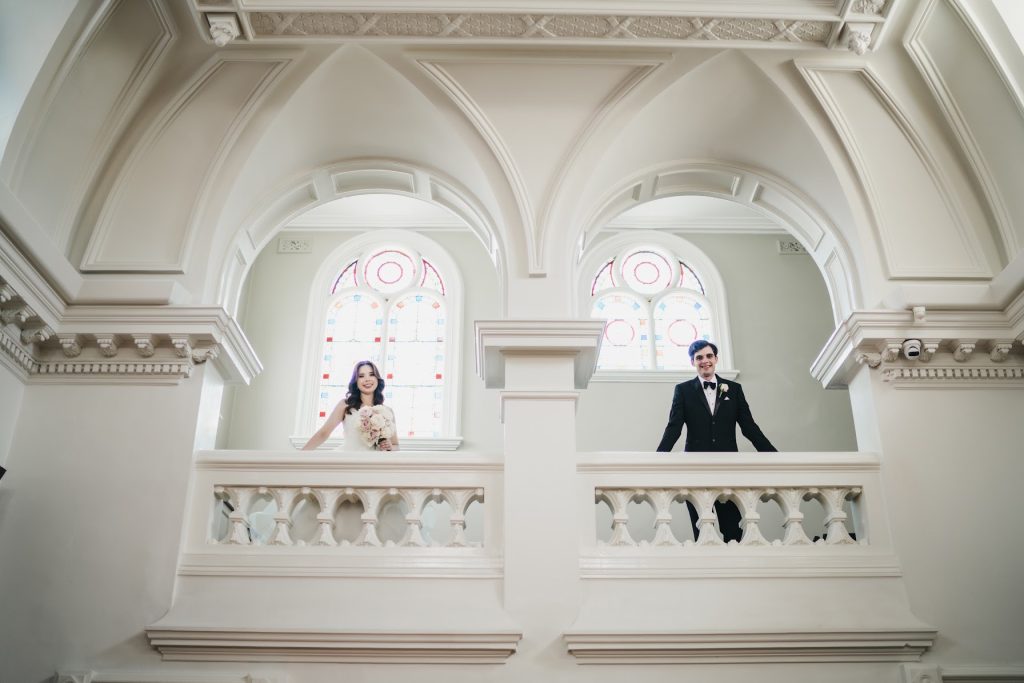 When it came time to pop the question: "As we lived in different states, we had a long-distance relationship. It is definitely challenging! We would fly in when we can to see each other. We knew there was something special about this relationship, as we had both never been so in love! We had truly found 'the one'. At the time, Kyle was not working so he was thinking he might need to get me a less glamourous engagement ring for now. By pure coincidence, my grandmother rang me up. She told me that she really loves Kyle, and she would like to pass down my great-grandmother's engagement ring to me. It was so random, as she had no idea that Kyle and I were thinking of getting engaged. We had no idea if I would like the ring, or if it would fit. However, it was a perfect fit and I was obsessed with it! Wasting no time, the next early morning Kyle drove me to a beautiful mountain peak. We watched the sunrise together, he got down on one knee and proposed. Of course, I said yes!"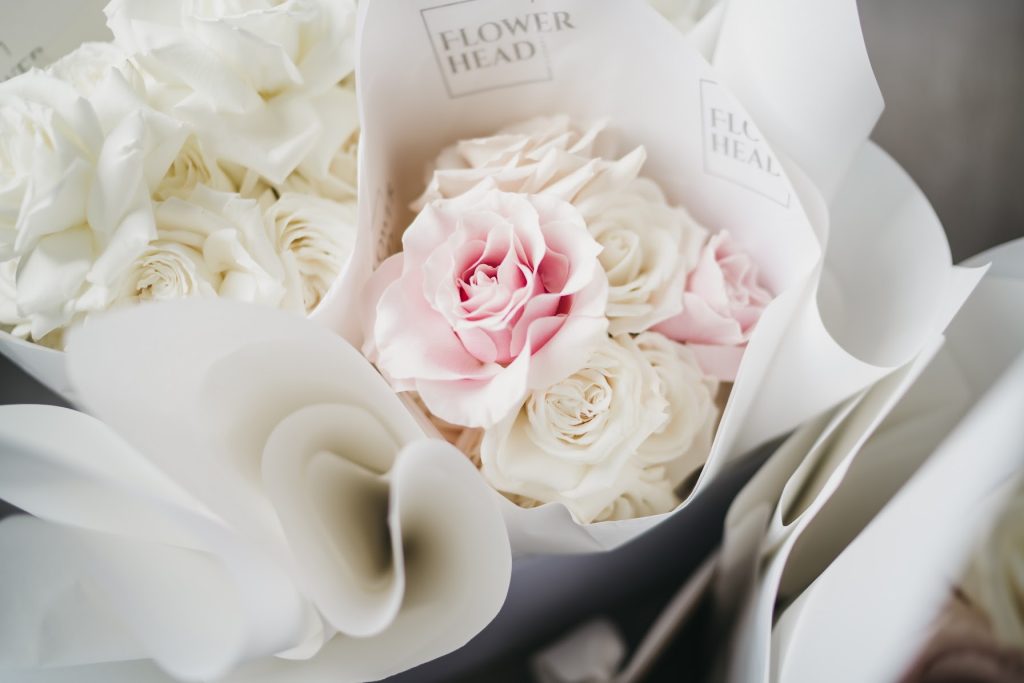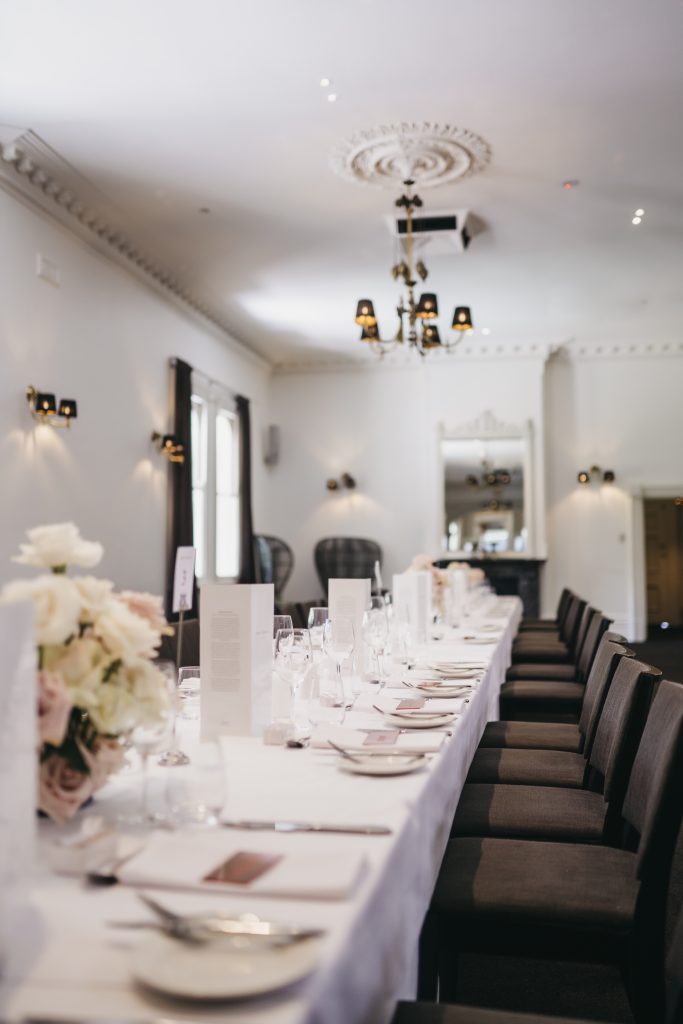 The Scoop:
Bride: Sophia
Groom: Kyle
Wedding Date: 5 December 2021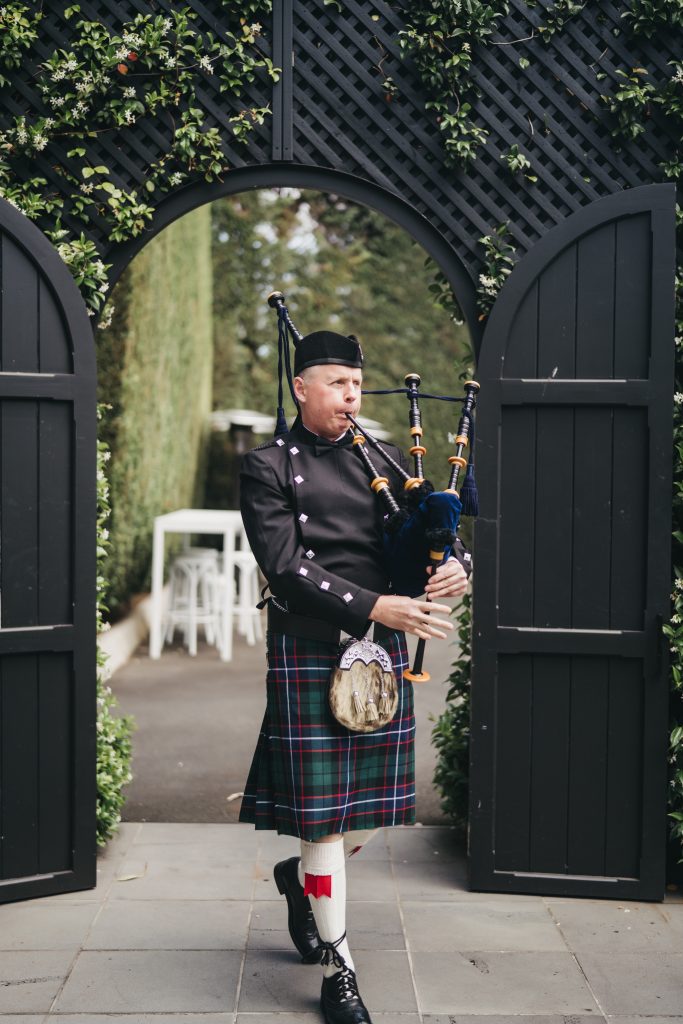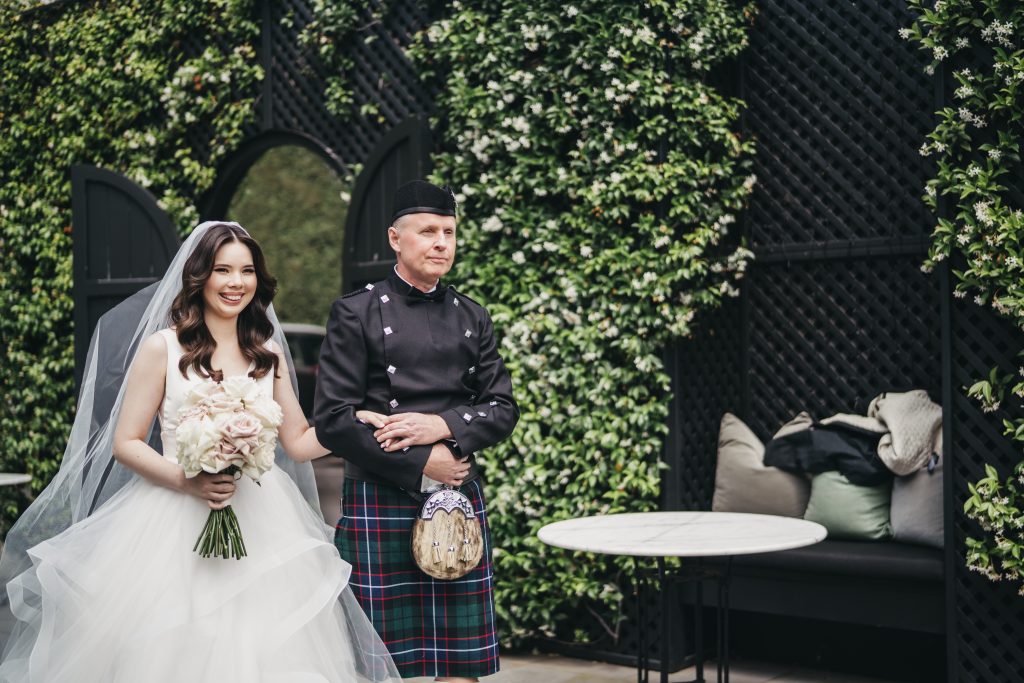 "Our music was sang by a fabulous acoustic duo – Andrew & Elise! The ceremony music included 'Can't Help Falling in Love with You' by Haley Reinhart.' It is such a romantic song to walk down the aisle to! My favourite part is when it the lyrics say, "Wise men say, only fools rush in. But I can't help falling in love with you." For us, it couldn't be truer. In fact, we got engaged after just three months of dating, so you could definitely say we were rushing in. However, we had no regrets because we couldn't help but fall deeply in love!"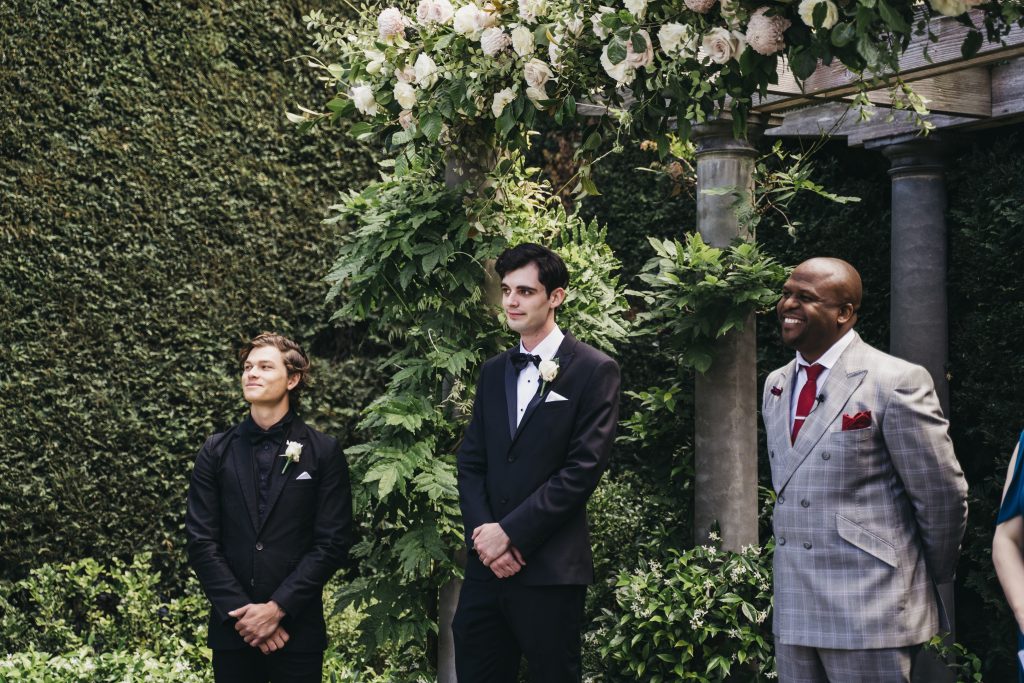 For their first dance, they had 'All of Me' by John Legend. "How romantic is this song? It's all about unconditional love! My maiden of honour helped choreograph our first dance. What people don't know is we ended up making up half of it on the day as my dress was too big to do the moves that we had rehearsed!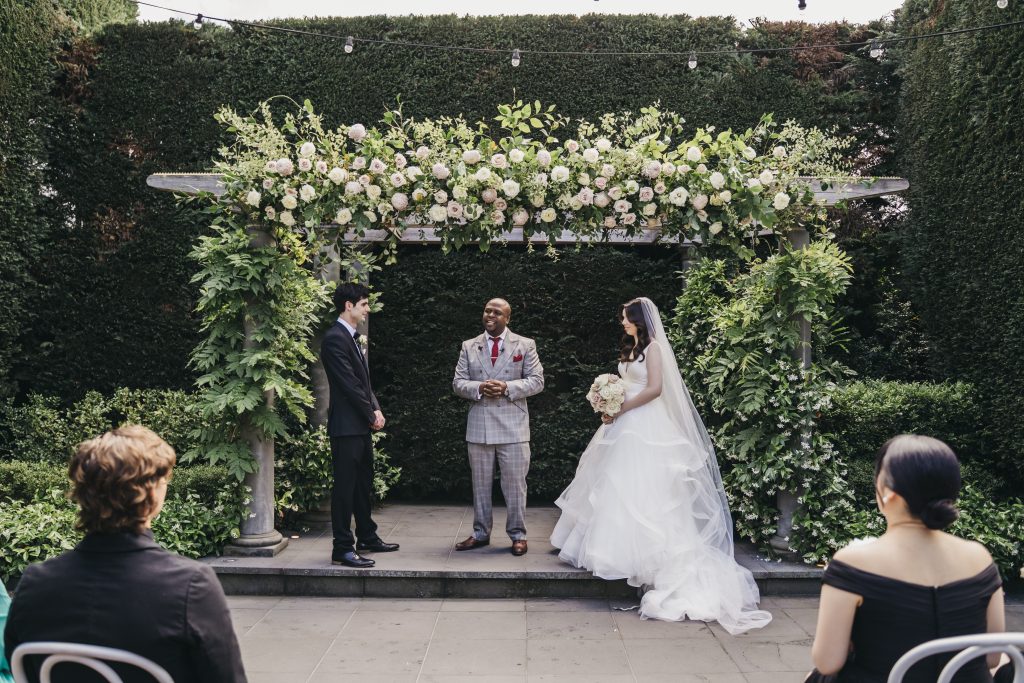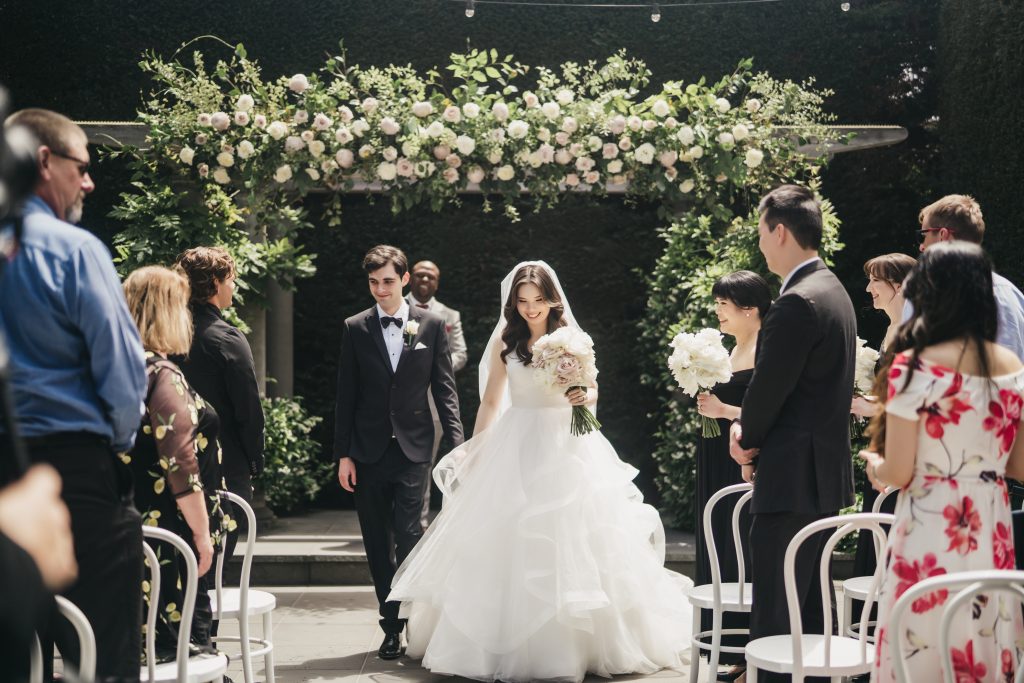 For the wedding, "We wanted a romantic, elegant, classic, and timeless wedding. The wedding was held at the small heritage venue (Quat Quatta), which was built in 1890. The colour palette for the day was white, black, blush and rose gold. My bridesmaids wore simple, off shoulder, full length black gowns by Oleg Cassini. We choose simple white napkins and tablecloths for the reception, and we styled it with varying levels of glass pillar candles and large rose bouquets (with hand-peeled petals)."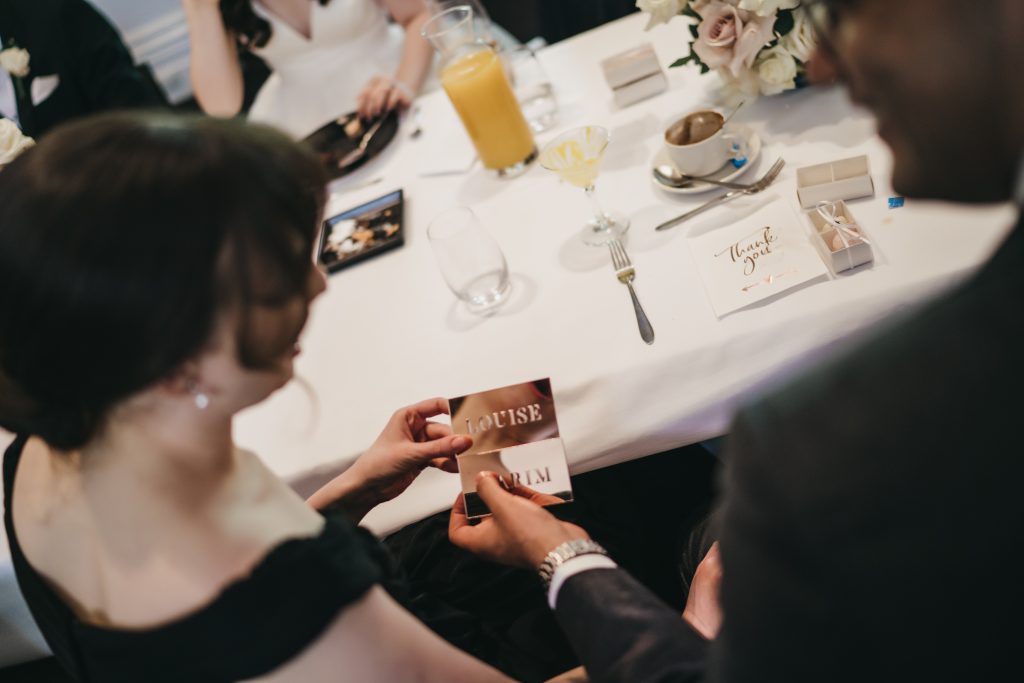 "Each guest had their name laser-cut out of rose gold mirror acrylic for their place cards. We also had custom made ruby and white raspberry Belgium chocolate bonbonnieres, which were presented in a white box and finished with a white ribbon. We really enjoyed the finer details when it came to styling. We included two matching rose gold mirror acrylic stands for the Cakeaway bags (yes, we made that up for rose gold foiled takeaway cake bags) and the wishing well. We also included matching rose bouquets by the Cakeaway station. We used white orchards by the bar, wishing well, and on our cake. For the ceremony, there was already a lot of lush greenery for the outdoor courtyard, so we focused the florals at the arch. We filled the entire arch with gorgeous blush and white florals, which ties in perfectly with the reception. A special thank you to our florist for an incredible job!"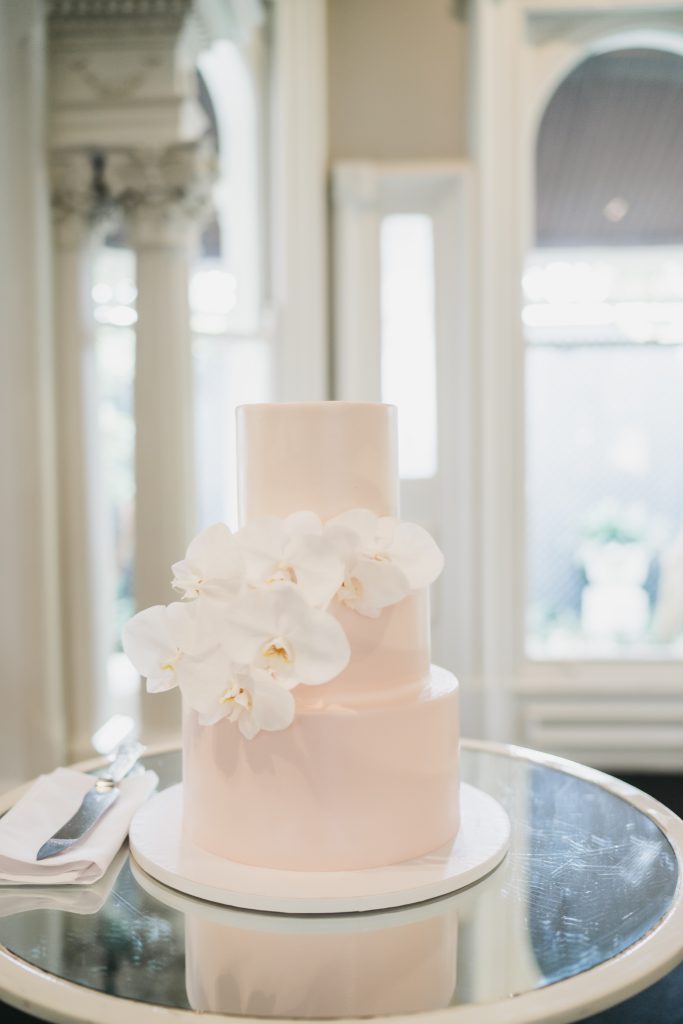 "We had a three-tier cake, with blush buttercream. The cake design is simple and elegant, and topped with one strand of white orchards. We chose two flavours, which included white chocolate with raspberry and vanilla mud cake with lemon curd. Everyone kept commenting on how great the cake was. We are certainly loyal fans of Kate's work!"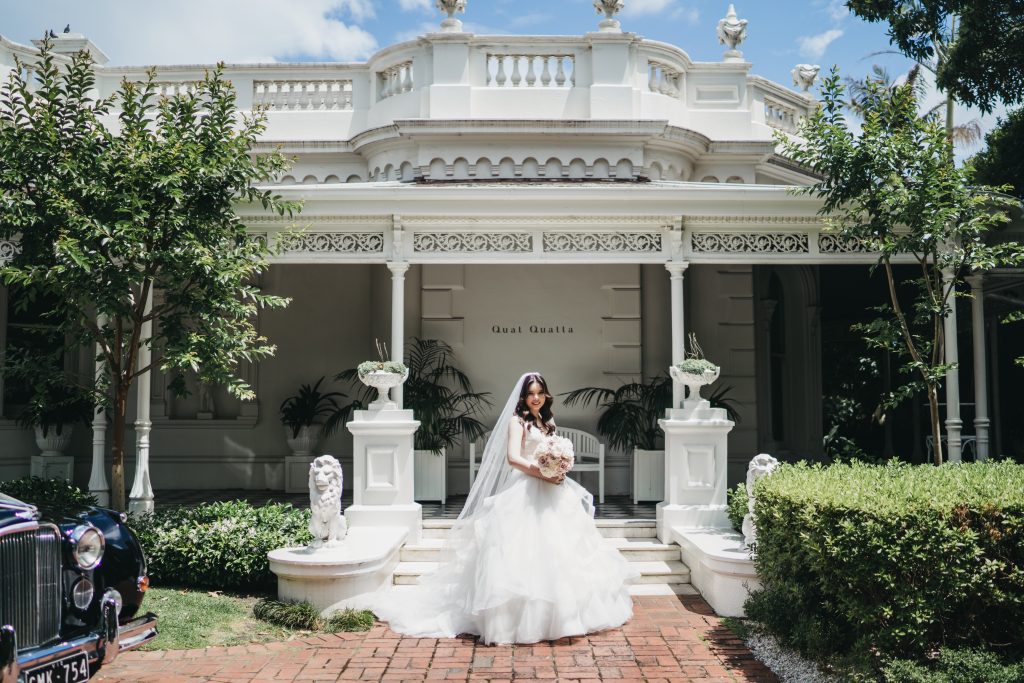 "I found my dream dress at Christina Rossi. The gown was not something I had in mind, but when my stylist suggested it, I was excited to give it a go. As soon as I tried it on, I knew it was the one! It has a timeless and elegant feel with the simple bustier, combined with the couture glamour of a large, layered gown. As the dress made such a statement, I chose a simple, full length and sheer veil to match."
"On the day, my incredibly talented hair stylist, Shannon, created a timeless, middle parting glamour wave for me, whilst my celebrity and award-winning make-up artist, Shiree did a natural soft glam look, with nude tones."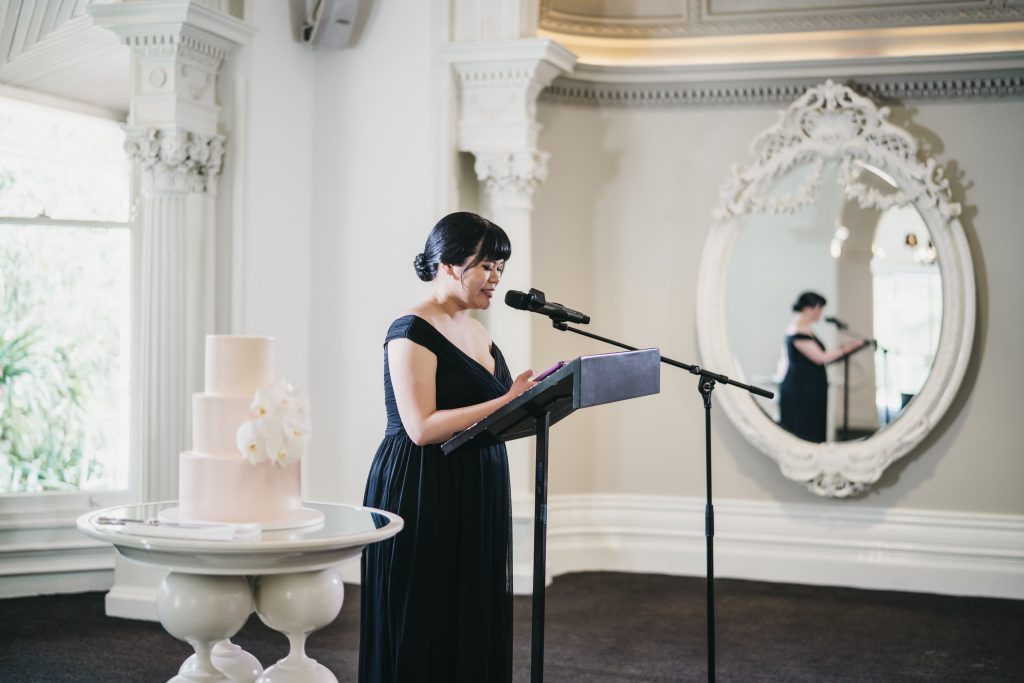 "As I used to work in this department, I had a clear idea of what I really wanted. We agreed to go with stunning frosted acrylic invitations with gold foiling and a matching translucent card with gold foiling for the details."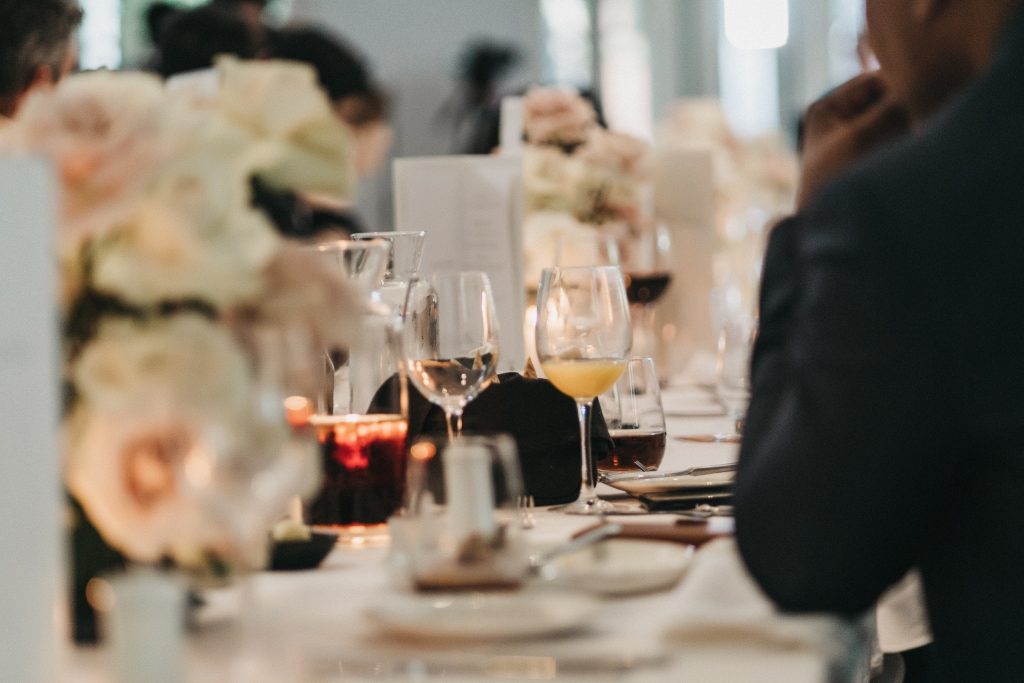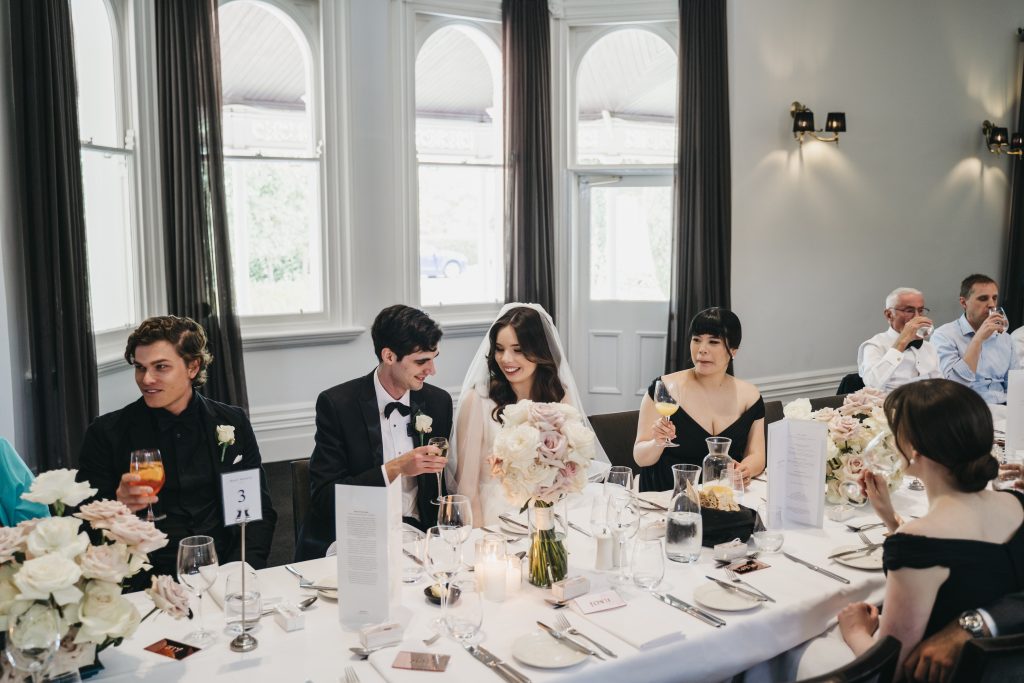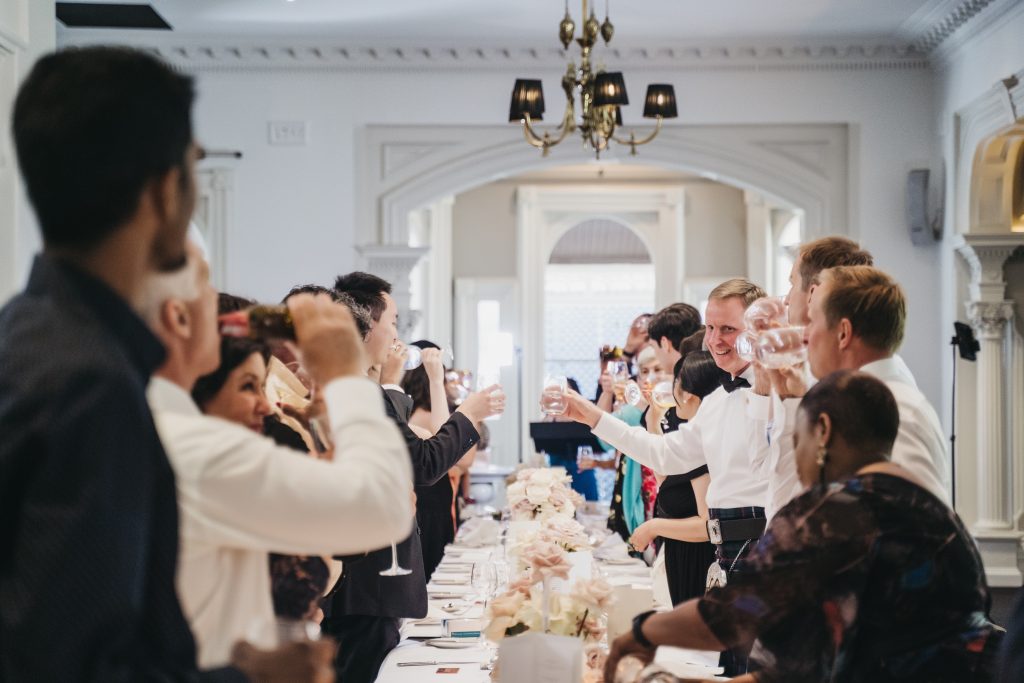 The couple shares their favorite memories from the day.
Sophia says, "I think it was walking down the aisle and seeing Kyle looking at me tenderly. I also enjoyed looking down the long reception table and seeing all our loved ones enjoying themselves."
Kyle says, "It was the ceremony. My favourite memory was seeing Sophia walk down the aisle and hearing her vows."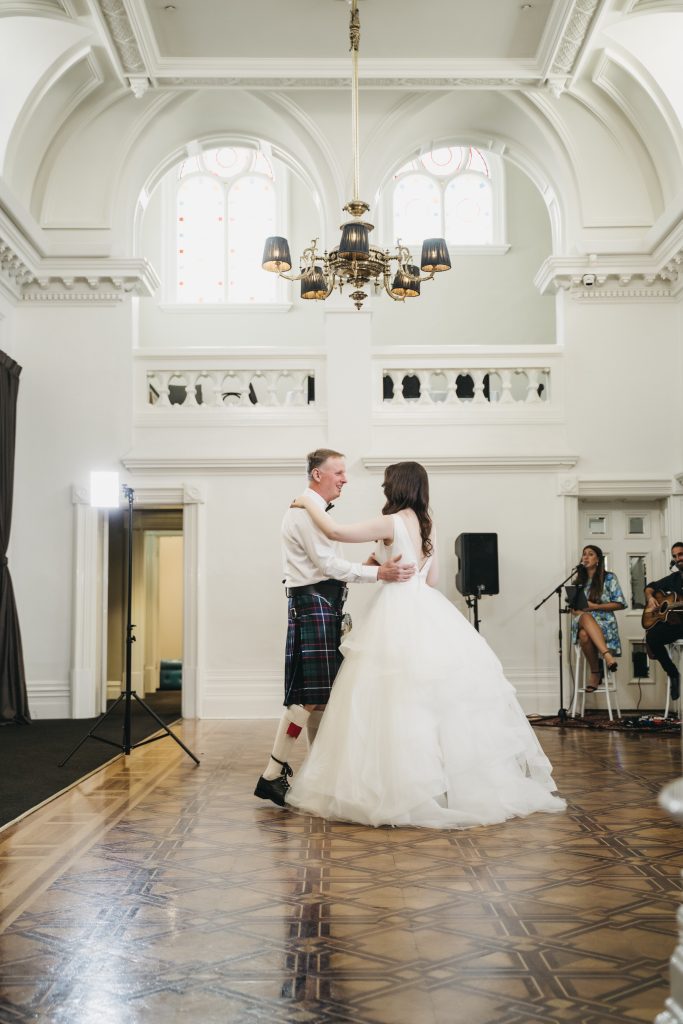 Sophia and Kyle offer this advice for fellow couples planning their special days. "It took us two years to finally have our wedding ceremony. Trying to plan a wedding amongst a pandemic is indubitably hard. There were times we were tempted to give up, but it is definitely worth having the ceremony and celebration with your loved ones. We have no regrets! It was sad not having Queenslanders come, as we both had many loved ones there, but we found a way to have them there by playing their pre-recorded videos on the day. My advice would be to try and not overthink things, it's not worth the stress. Enjoy the moments leading up to it… it will all work out. I promise!"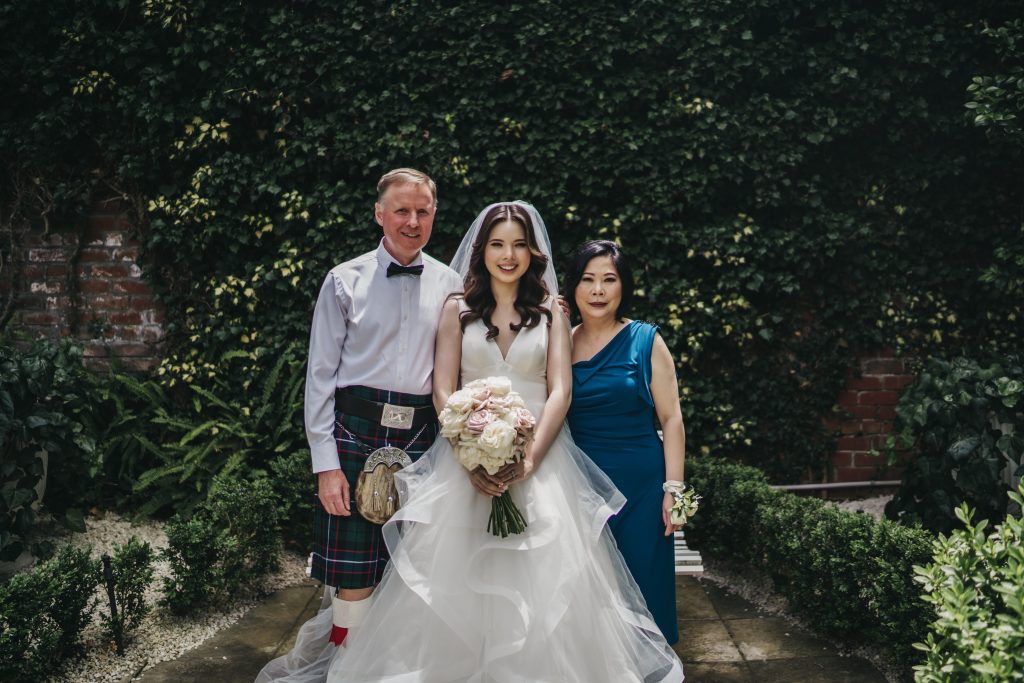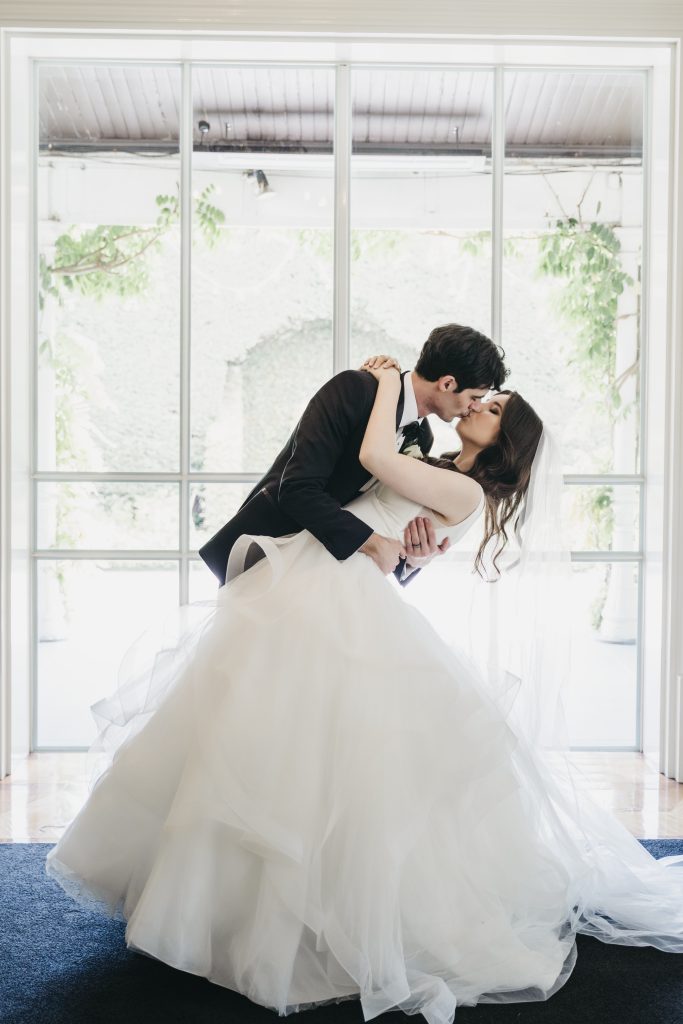 Finally, they'd like to say, "A special thank you to all our vendors for making our day so special. They all went above and beyond. Thank you to Kairos Works Photography and Videography for capturing the special moments we will treasure forever! Thank you to all our loved ones who came and celebrated with us, your presence and blessing truly meant the world to us."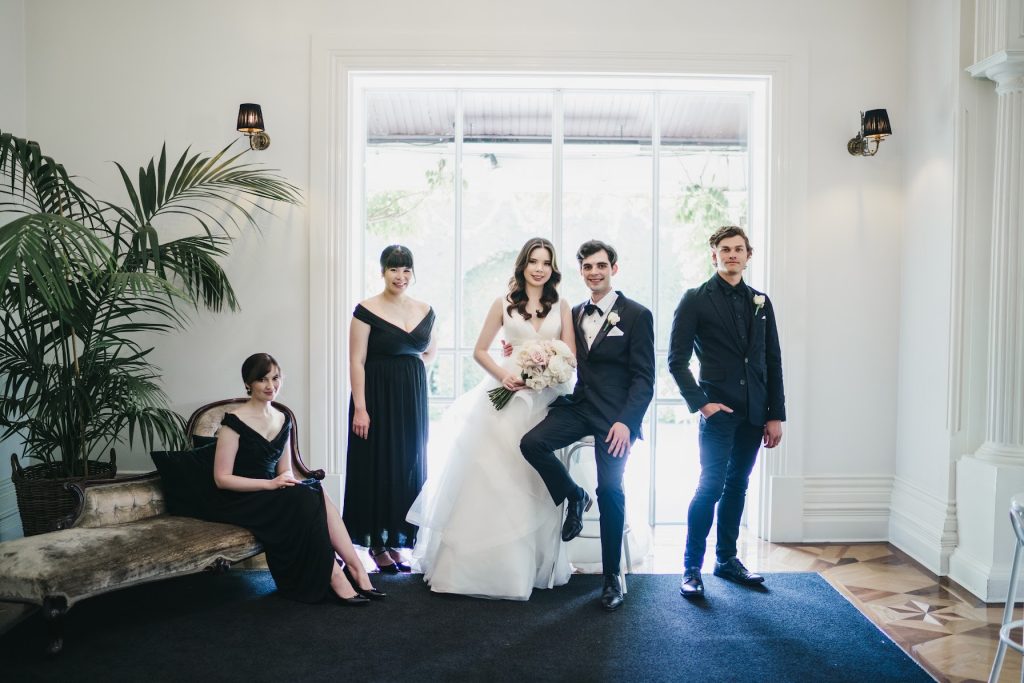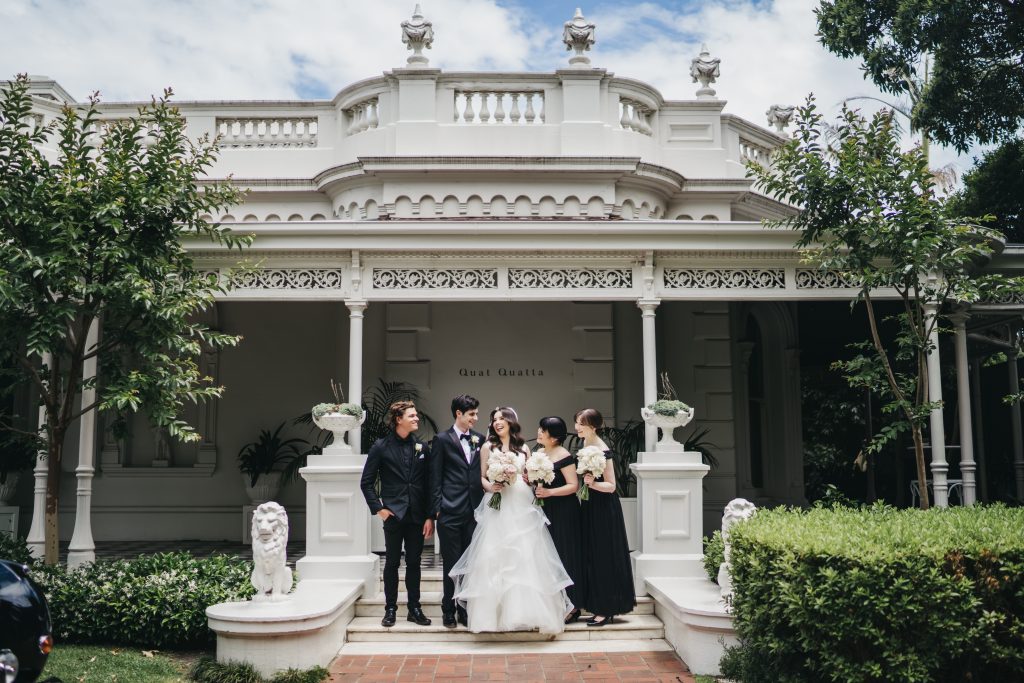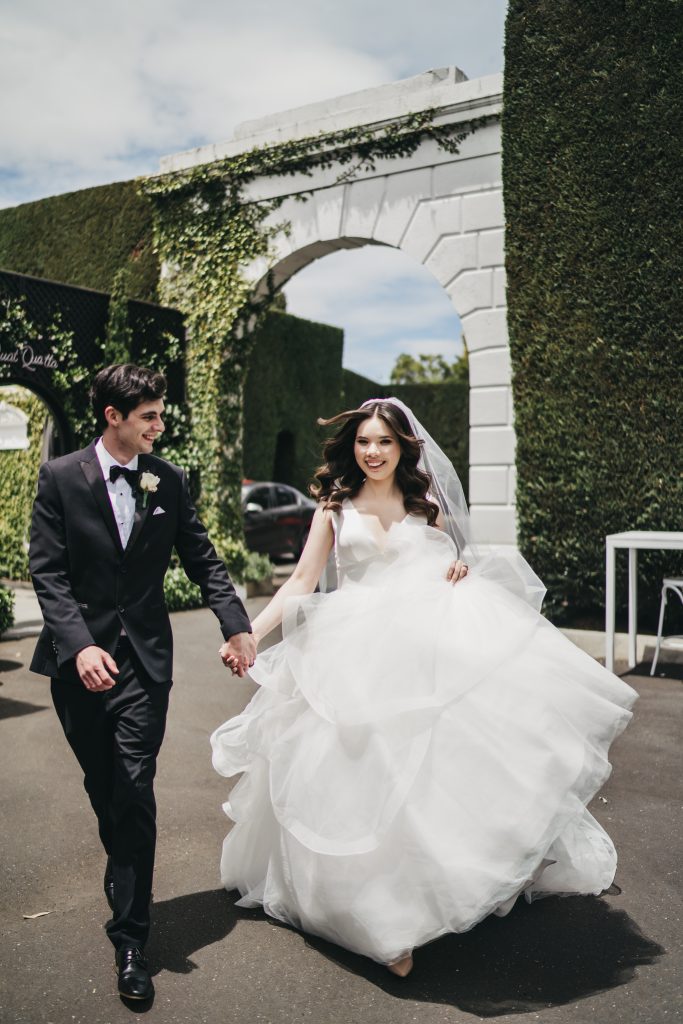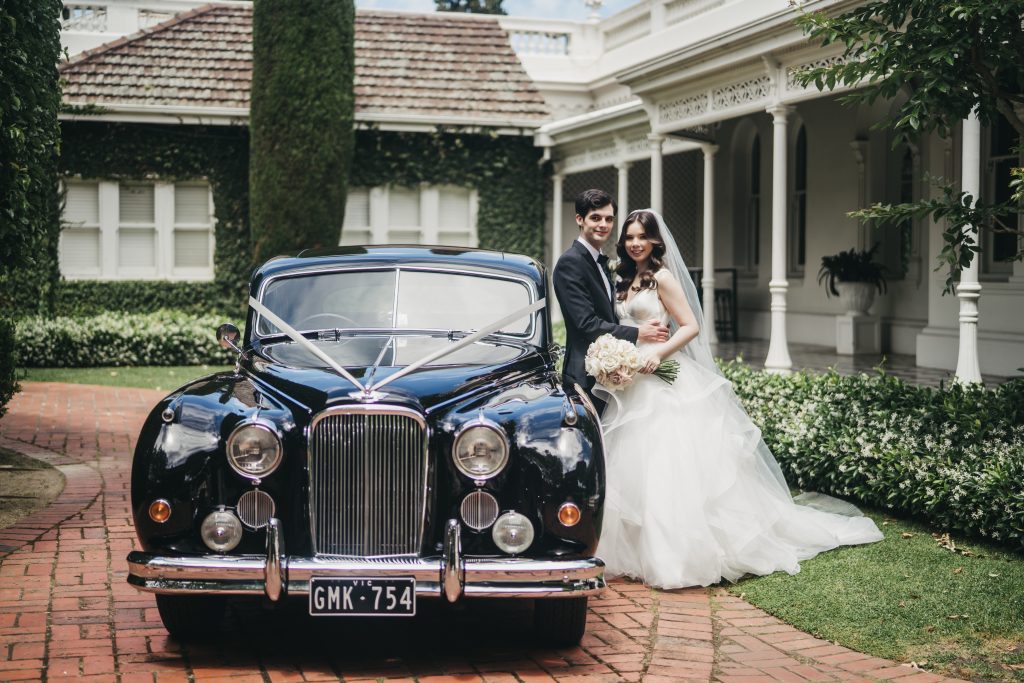 Vendor list