Tides Inn, situated on  a private peninsula, surrounded by the splendor of the Chesapeake Bay, is a timeless Virginia resort with sweeping waterfront views, lush native landscaping and a full-service marina.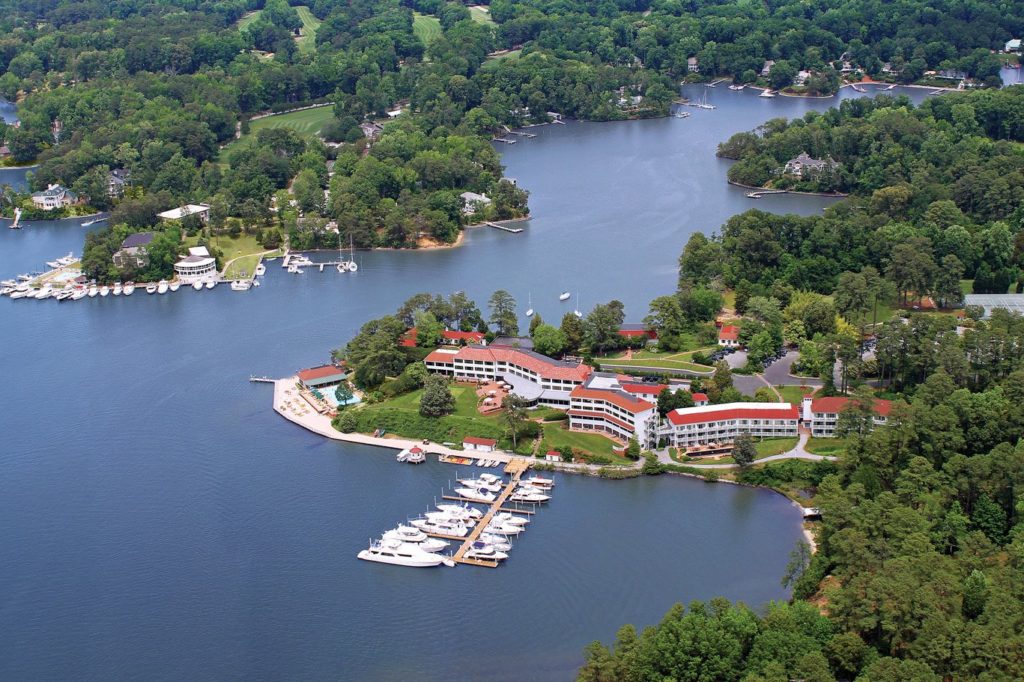 Located in Irvington, Virginia Tides Inn has a treasured past. In the spring of 1946, The Ashburn Farm began its transformation into the stunning Tides Inn. The expansive, waterfront farm had been in the Ashburn family for over 150 years before being purchased by E.A. Stephens, a New Orleans businessman. On July 15th, 1947, the Tides Inn opened to the public. The Tides soon established itself as the premier resort in the Mid-Atlantic region. After three generations of the Stephens family's stewardship, the inn was purchased by Enchantment Group in 2001. With extensive renovations carrying the Chesapeake Bay resort into a new era, the Tides Inn has become the charming Virginia retreat it is today. 
Weddings at Tides Inn can be an event of a lifetime, here we preview some of their super cool, signature wedding traditions that can be incorporated to have your guests talking for days about your wedding day!
SOUTHERN BOURBON TRADITION
In the South, there is a tradition of burying an unopened bottle of bourbon one month before your ceremony to ensure a long, loving life, and also guarantee good weather for your wedding. At Tides Inn, couples are invited one month prior to their big day to join Tides Inn for a toast of their private label bourbon from A. Smith Bowman distillery.
After the toast, they lock up your bottle, (the Tides Inn version of burying!), in one of their antique liquor lockers. On your wedding day you will have the perfect photo opportunity when you open your locker and retrieve your "buried" bottle. The Tides team will serve a toast with your family and friends at your reception or at a post-reception bonfire. Memories and traditions together!
FISHERMAN'S KNOT
"Tying the Knot" is a symbol of lasting unity, representing the tying together of two lives and destinies.
In this special nod to the Tides Inn's nautical location, a Fisherman's Knot will be tied during the ceremony and become a keepsake for the couple.
For daytime events, the couple may be able to leave in style on a private boat for two, while their loved ones bid them bon voyage onto life's sweetest voyage. On the boat, couples will have the option to enjoy a Chef's selection of artisan cheeses and fine wines.
OYSTERS & CHAMPAGNE
Long known as the ultimate romantic indulgent pairing for western palates, oysters and champagne are a sophisticated addition to a nuptial or anniversary. The Tides Inn's idyllic location, where the Chesapeake Bay Wine Trail meets the Virginia Oyster Trail, provides fresh, local fare at its finest.
Champagne and oysters make for an elegant pre-reception cocktail hour, or, you can enjoy an oyster roast as a more casual reception addition. The Tides Inn's culinary team will provide shucking and pairing demonstrations.