Wedding Mistakes To Avoid To Look Your Best
We know that there are plenty of articles for the bride to use to remind herself of the mistakes that are to be avoided, especially when it comes to their wedding day look. However, the groom needs some advice as well, contrary to popular belief, he is at just as much risk of running into a fashion faux pas. After all, this day is about both the bride and groom, and it's important that men feel just as confident as women for their wedding.
Not giving your look a test run
The bride always goes through tons of dress fittings, makeup trials, and hairstyle tests. As the groom, you shouldn't take your day-of look lightly either. Before your wedding day, you should try on the outfit you have planned to be sure you like the way it all comes together. From your tie to your socks, the big and the small details are important on your wedding day.
Your hairstyle is another detail that shouldn't be decided on the day of. No matter if you're going to stick with a look that's similar to your or gather inspiration for a new cut, it's still important to plan ahead. Be mindful about how close to your wedding you get a haircut and know exactly how you want to style it. Meet with your barber or hairdresser a few months before your big day to talk about your desired look; this way, you have time to try out a few different cuts and styles. You can also get a professional recommendation on styling products and have time to try them out.
Shaving your face the day of
One common mistake grooms make the day of their wedding is shaving their face the same day. This is a risky move to make on a day where you will have photos taken to last a lifetime and when you want to look and feel your best. Even if you want a clean-shaven look or neat facial hair, shaving the day before is better practice to avoid unsightly nicks or irritation. Take extra care of your face around your wedding by always shaving with top of the line razors and products. Shaving the day before will also give your face a more lived-in, natural look which will come across effortless in your photos.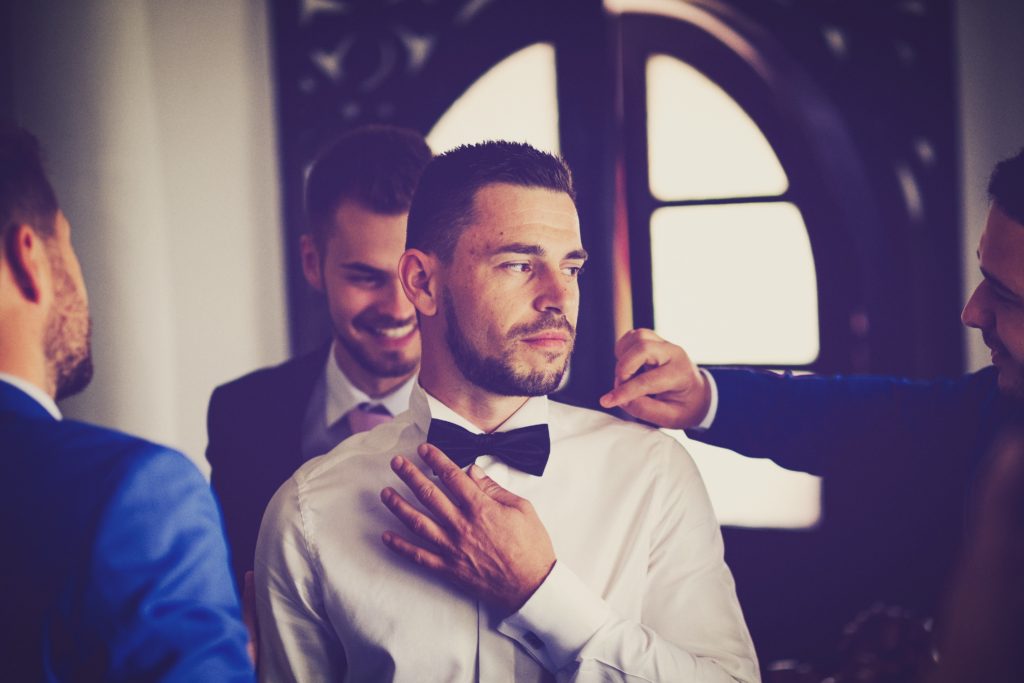 Staying out too late the night before
It's easy to get excited about your wedding festivities! Even though your rehearsal dinner is an exciting kick-off for the weekend, it's important to get a good night's rest the night before your ceremony. Missing out on sleep can be detrimental to your body and can affect how you look and feel the next day. If you get at least seven hours of sleep you can avoid dry and dull skin, puffy eyes, and a sore, tired body. Plus, alcohol causes dehydration, so if you are drinking the night before your wedding, drink a glass of water in between every alcoholic beverage. Finally, if you want to do as much as you can to get a good night of rest here are a few extra tips:
Stay off of your phone for an hour before bed
Make sure your room is dark and a comfortable temperature
Read a book or listen to soothing music
There are countless things to remember before your wedding to avoid disasters and of course, not everything is going to run perfectly. With these tips and a little planning, you will feel confident about your wedding day look. However, it's important to roll with the punches on this day because if you feel calm and confident on the inside, you will look your best on the outside!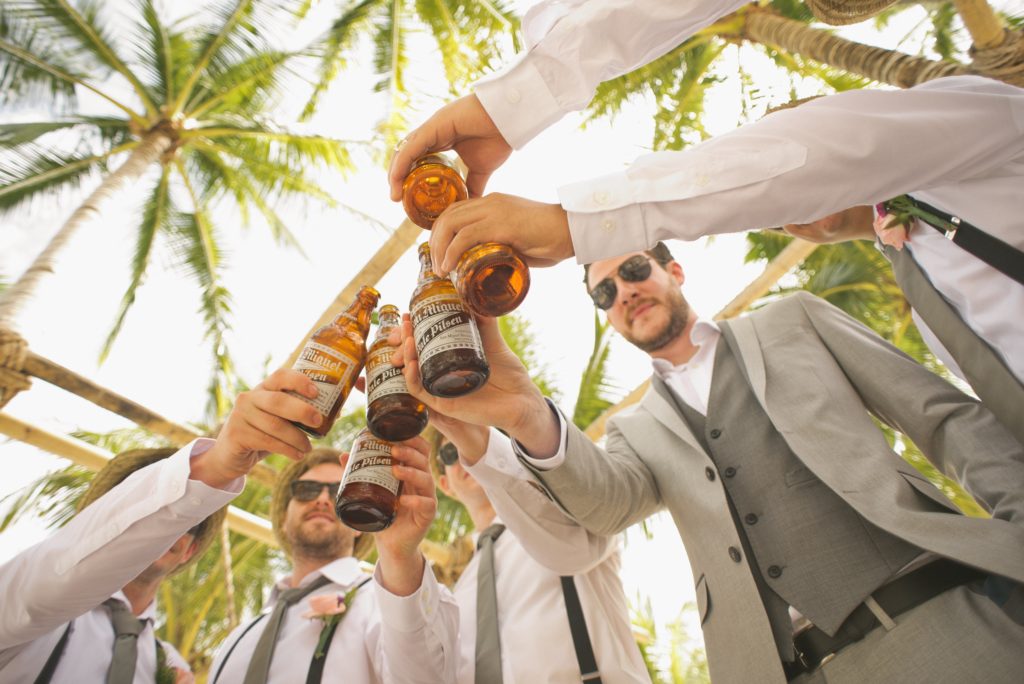 If you are planning a wedding in Roanoke Virginia, Richmond Virginia, Fredericksburg/Northern Virginia, The  Shenandoah Valley, Coastal Virginia or in Charlottesville/ Lynchburg Va, we can help with your wedding planning and ideas.