Styled shoots are a creative way for photographers, stylists, and other wedding pros, to show off their talent and visions to inspire readers for their own wedding planning.
Venetian Carnival was the vision of photographer Karen Gage who put this shoot together exclusively for Virginia Bride Magazine.
The Scoop:
Here's how the shoot became reality in Karen's own words:
"Not being able to travel this year has led me to reflect on past adventures. There are places that stay with you after you've left and change every time you return. Venice is that place for me. I worry the next time I return, she will have changed far too much.
This styled shoot is an attempt to highlight some the city's brilliance in both color and content. The bride's Venetian mask is authentic and handmade. It was flown in specifically for this shoot. We felt it was too impressive to be diminished by the presence of a traditional bouquet. Instead it's accented by "floral tattoos" on each hand. Bold, red lips and lush, green gardens represent the Italian flag and are echoed in the more apparent layers of the Italian rainbow cookies. Stunning, diamond jewelry and intricate lace provided this shoot with as much detail and sparkle as St. Mark Basilica, itself."
What we love:
This is such a unique shoot and theme, and Glenward Gates Botanical Gardens was perfect to capture the style, with statues, fountains and beautiful gardens.
Rich, bold colors and details would compliment a fall or winter wedding.
We think this would be a perfect theme for the daring couple who want to create a memorable backdrop for their wedding and guests.
The element of playful fun is seen through out.
Favor Idea -set out different carnival masks as favors for your  guests to wear during the reception.
Look for this shoot in the spring 2021 print issue of Virginia Bride, it was so stunning that it also made the cover for the spring issue!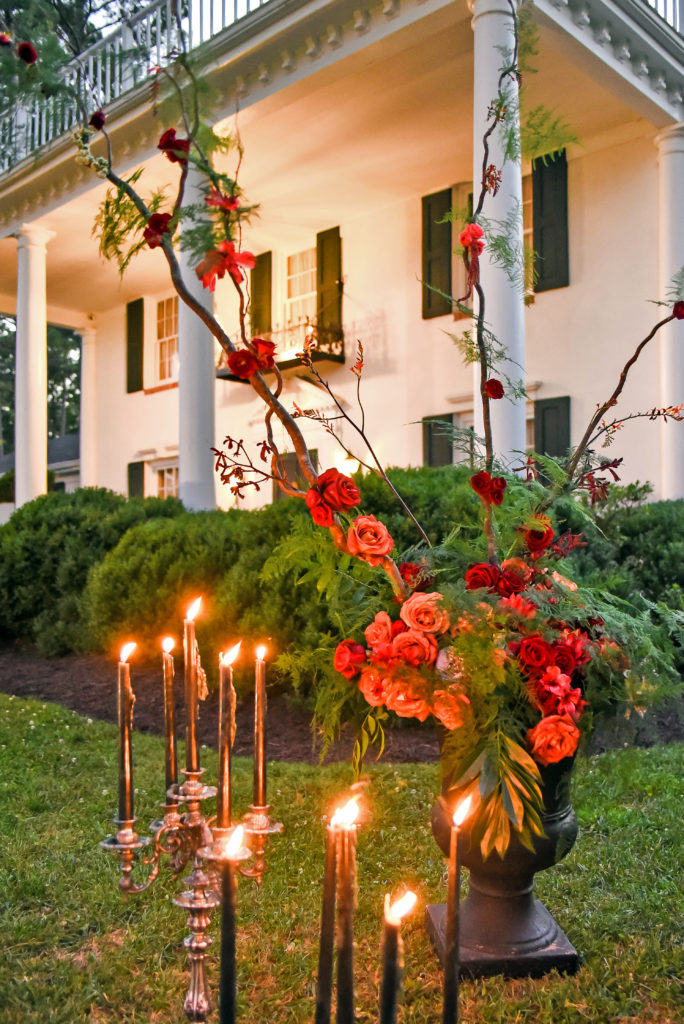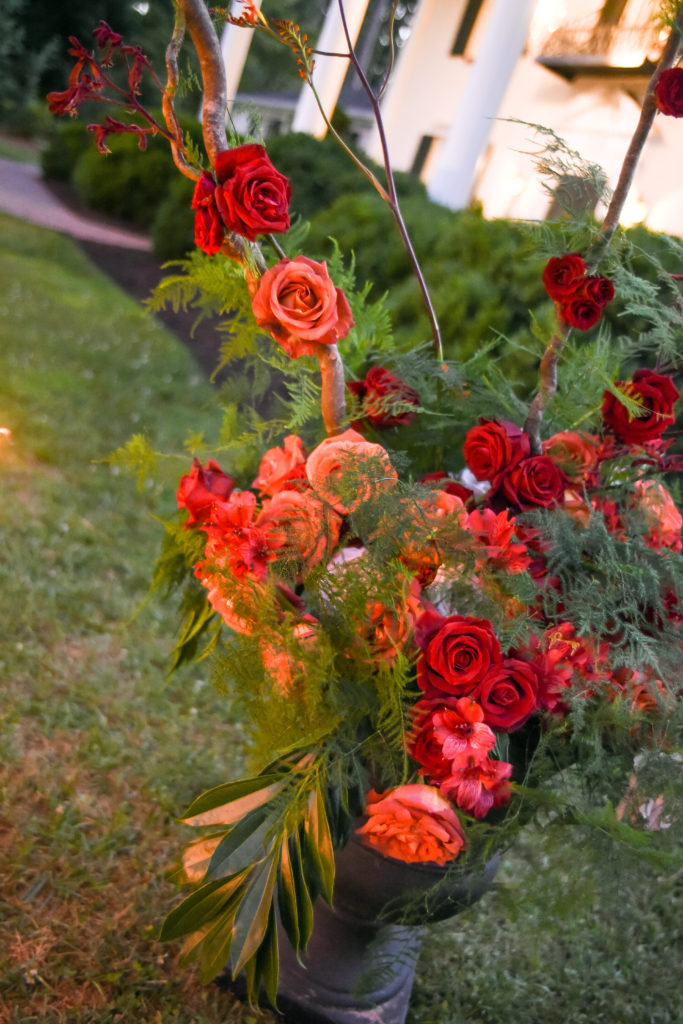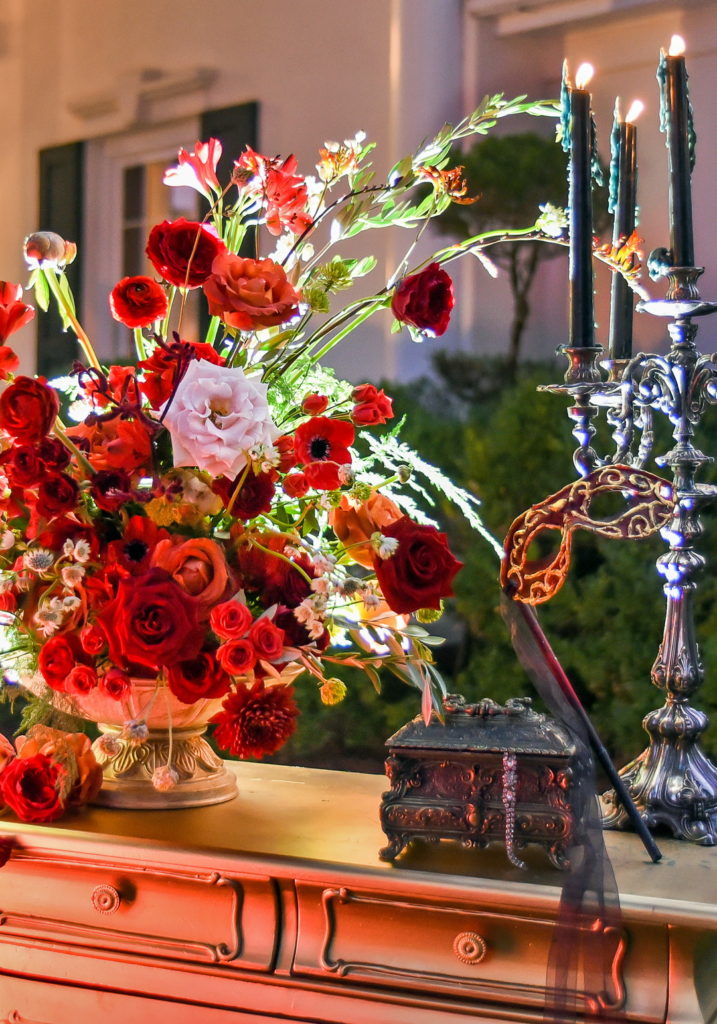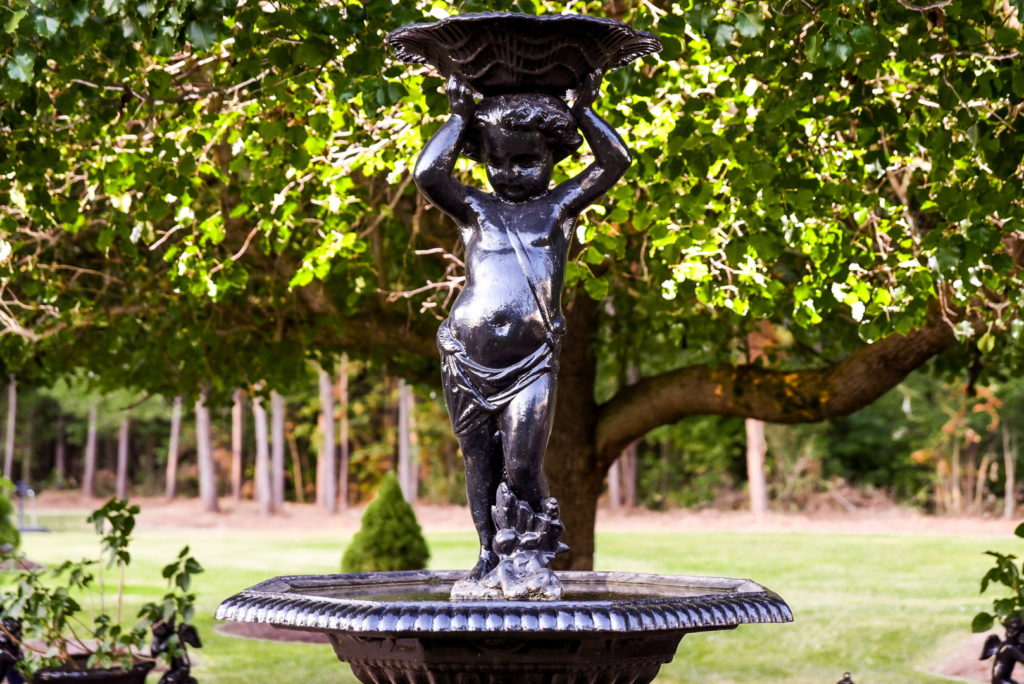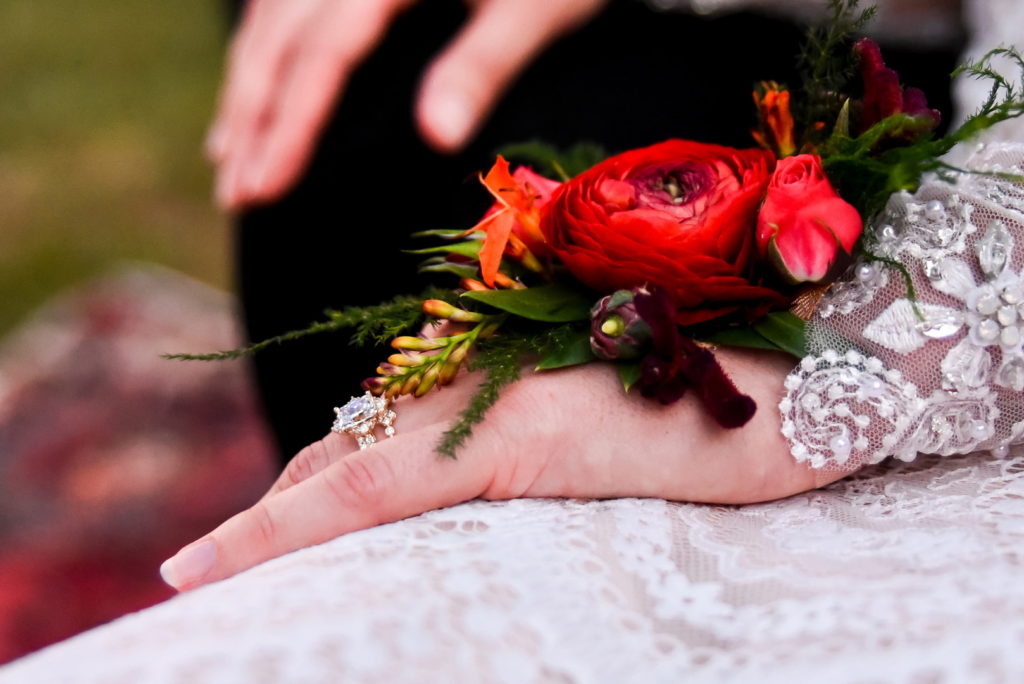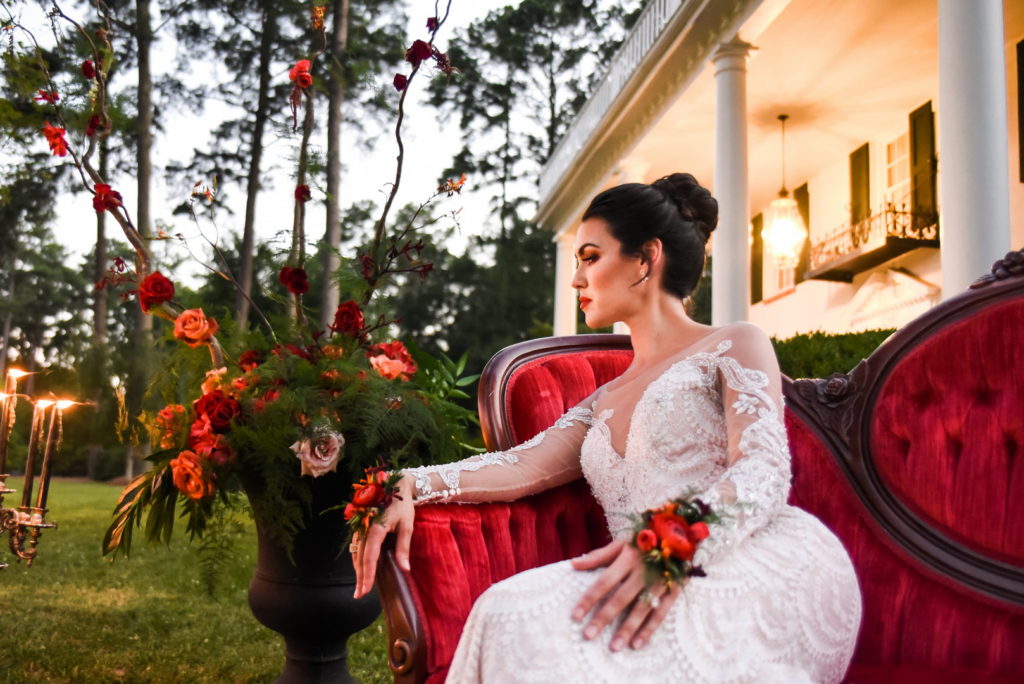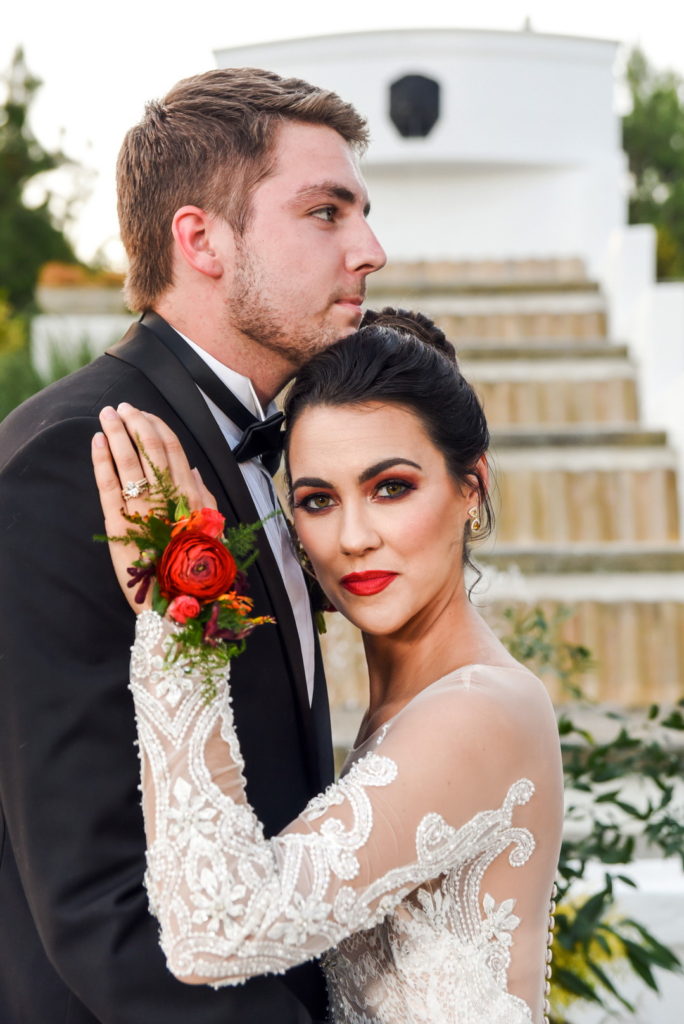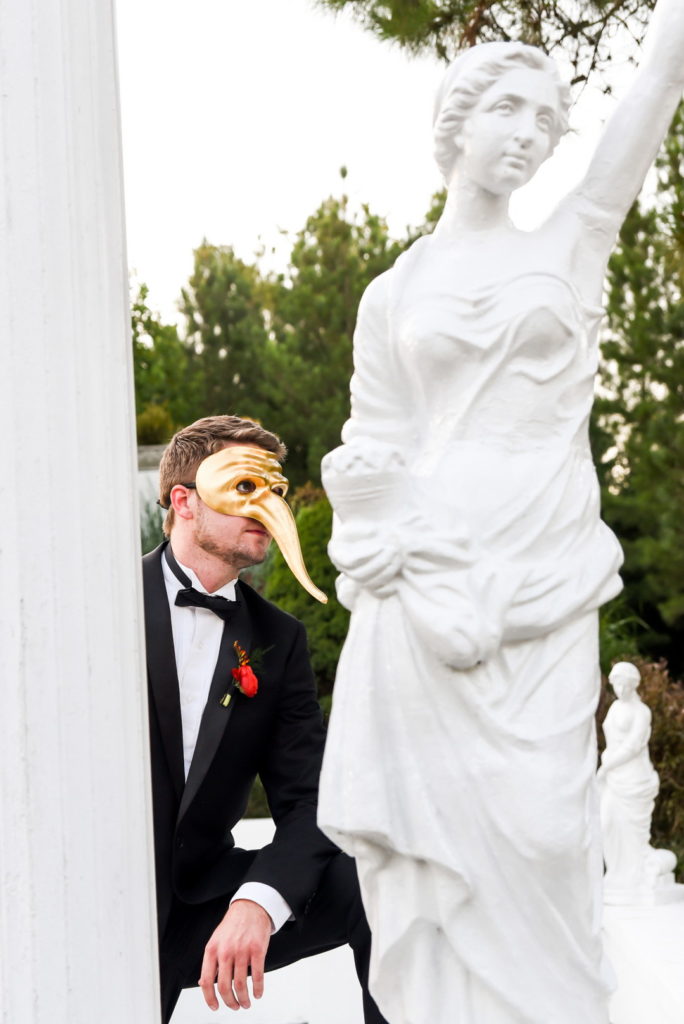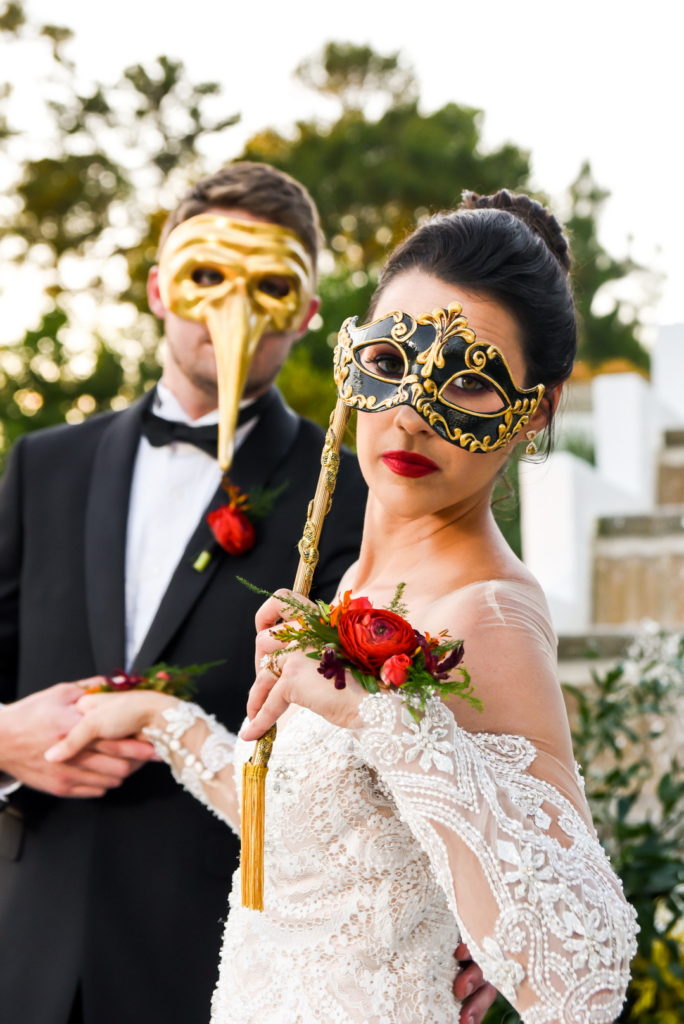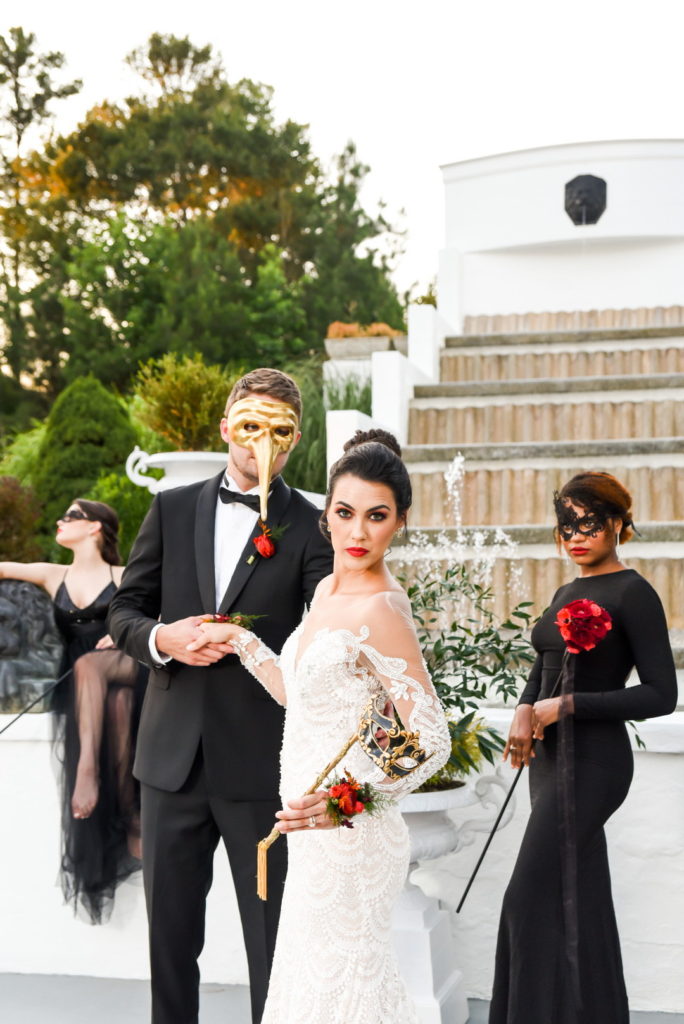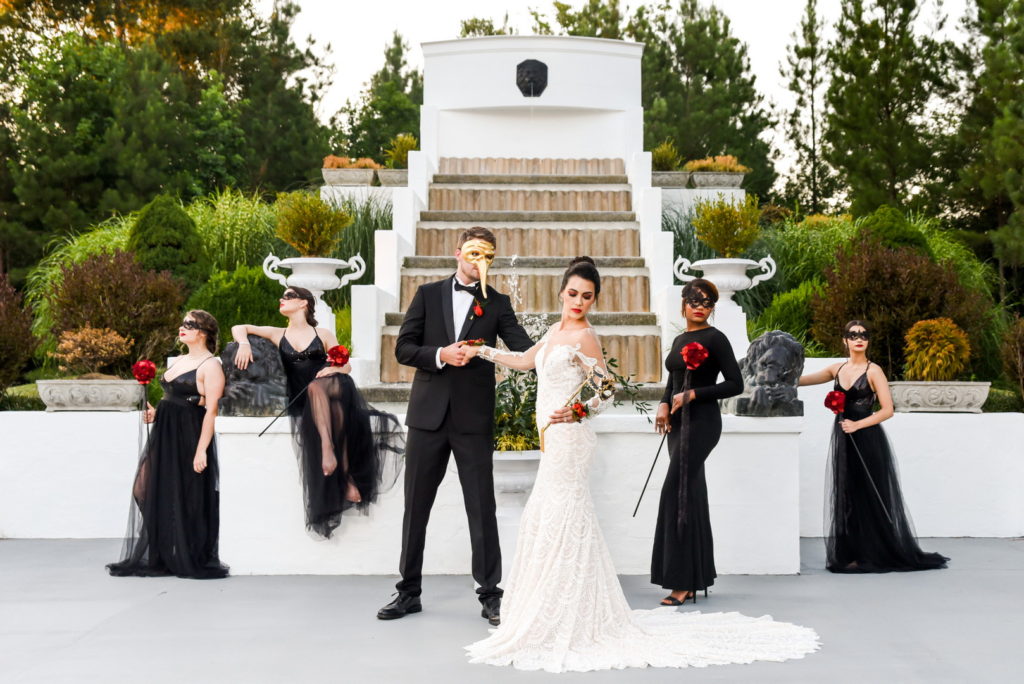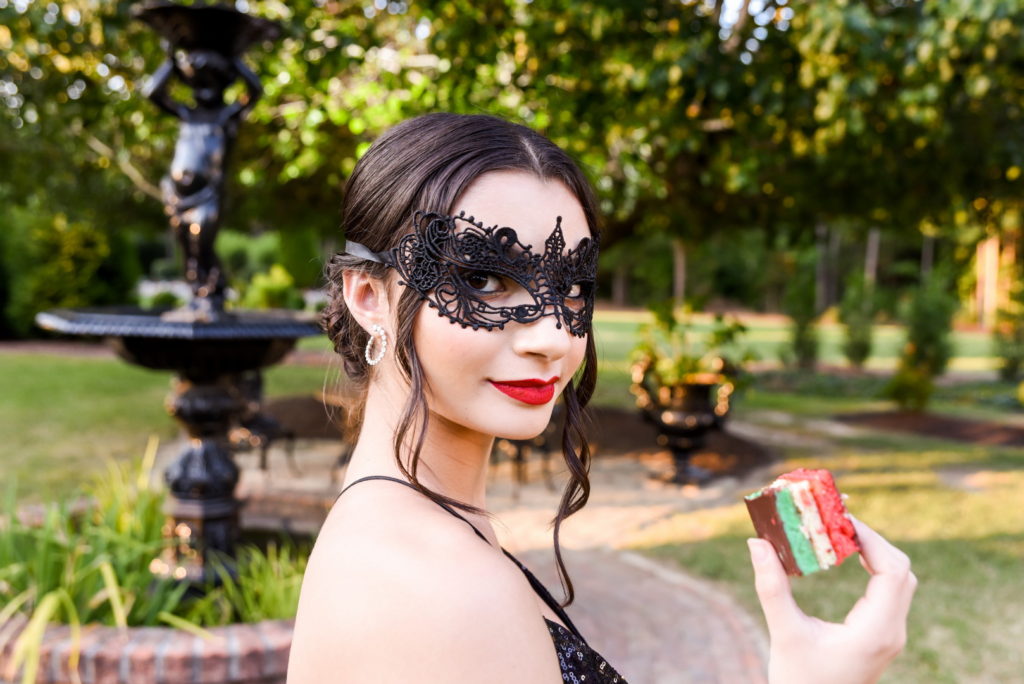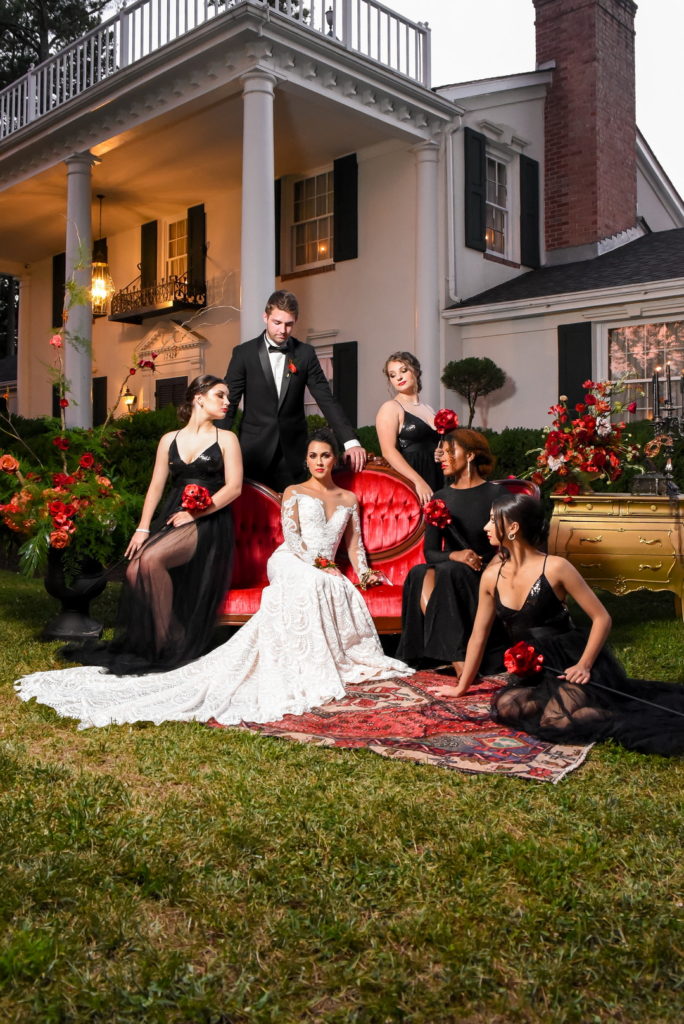 Sources:
Karen Gage Photography
facebook.com/karengagephotography
IG: @KarenGagePhoto
karengagephotography@gmail.com
Bygones Vintage Clothing
https://www.bygonesvintage.com/
IG @bygonesvintage
bygonesva@gmail.com
Riverwood Designs
https://www.facebook.com/RiverwoodDesignsVA
IG @RiverwoodDesigns
Glenward Gates Botanical Gardens
https://www.facebook.com/Glenward-Gates-211320318961158
IG: @glenwardgates
Hair and Makeup Collaboration:
*Kara Waggoner Beauty
*IG @karawaggonerbeauty
Hair: Kimmy Huynh Artistry
*IG @Kimmyhartistry
*FB https://m.facebook.com/kimmyhartistry
Makeup: Caked By Caly
*IG @cakedbycaly_mua
*FB https://m.facebook.com/cakedbycaly/
Grace + Ivory
IG: @grace_and_ivory_
Diamonds Direct Short Pump
www.diamondsdirect.com/richmond
https://www.facebook.com/diamondsdirectrichmond/
IG: @diamondsdirect
Frank N Cat Homemade Goodies
IG: @FrankNCat
SHEIN
https://www.facebook.com/SHEINOFFICIAL
IG: @sheinofficial
IG: @shein_us
Model instagrams:
@jesslaw0905
@ahlane07
@briannathinks
@pattersonshriner
@Mari.defazio
@claracotropia
@cvadie
If you are planning a wedding in Roanoke Virginia, Richmond Virginia, Fredericksburg/Northern Virginia, The  Shenandoah Valley, Coastal Virginia or in Charlottesville/ Lynchburg Va, we can help with your wedding planning and ideas.