Styled shoots are a creative way for photographers, stylists, and other wedding pros, to show off their talent and visions to inspire readers for their own wedding planning.
A secret garden theme is the featured shoot today.
The Scoop:
Here's what the designers had to say about the theme of this shoot…
"Flowers have the power to create memories, evoke emotions and transport you. Spring is the beginning of a new year and at times a new chapter in our lives. Bryan and Elisa decided to create a design that was fun, creative, colorful, inviting and full of flowers – Our "Secret Garden" is all that and more!
One of the most exciting things about the warm weather that is upon us is the simplicity that Mother Nature gives to us.  'Tis the season for sunshine, radiant colors, blooming flowers, and green grass.  We have taken initiative with our creatively modern spin on floral décor to honor the flourishing newness and beauty that aligns with celebrating any event. Each individual guest will be enchanted by the garden-fresh green tables, breathtaking floral arrangements, and blooming tree branches. The tables are adorned with intricately detailed napkins, decorative painted glass menus, and elegant place cards. Allow us to make your dream event come to life that will surely leave a lasting impression on every guest this season.
Elisa is creative, resourceful and an "outside the box" thinker. She is passionate abut Event Planning, flowers and edible art!  With 20+ years-experience in Event Planning, Elisa LOVES to do things differently. She wanted to bring spring and the garden "indoors" for guests to enjoy.
Bryan has worked in the floral industry for over 23 years, and has won numerous awards, including the Society of American Florists VaseOff! Challenge and the Society of American Florist VaseOff! All-Stars Challenge.  More recently, Bryan completed the EMC Program to earn a European Masters Certification in floral design. There are only 150 designers in the world who carry this prestigious certification.
Elisa and Bryan have been working together for over 6 years and love creating and designing unique (and exceptional!) designs."
VENUE
2941 is one of the most celebrated restaurants in the Washington metropolitan area. The restaurant is nestled in the heart of Falls Church, VA surrounded by lush landscaping, koi ponds, waterfalls, world-class artwork, and a lakeside view.
Named by Washingtonian Magazine in 2017 as a 100 Very Best Restaurant, Northern Virginia Magazine
​in 2017 as one of the Top 50 Best Restaurants, and by Eater DC as one of 38 Essential Washington Restaurants, to name a few accolades, 2941 continues to charm gourmands with its sophisticated yet relaxed ambiance, outstanding service, ​and inventive cuisine.
TABLESCAPE
Bryan and Elisa created a magical secret garden of serpentine paths and flowering trees with romance and mystique. Featured in the middle of the room is a serpentine table covered in faux grass with dramatic tall arrangements of flowering quince branch and low arrangements of romantic garden designs. The color palette feature shades of pinks from deep fuchsia to the palest of blushes with bright green accents using roses, ranunculus, hydrangea, viburnum and sweet peas with other spring flowers.
The other tables featured tall arrangements of quince branches to give the space a romantic spring garden of cherry trees. The cake was placed on a table designed out of clear cylinder vases filled with quince branch and water, up lighting the table with a pink light to enhance the overall aesthetic.
The space was transformed into a garden just awakening from its winter slumber. The breathtaking florals releasing aromatic scents transported our guests to a secret garden captured in Bryan and Elisa's vision
THE FOOD
Executive Chef Bertrand Chemel presents contemporary American cuisine accented with bold French and Mediterranean flavors. Exquisite and inventive cuisine, outstanding customer service and a great view are only part of the dining experience at 2941 Restaurant. Beautiful tablescapes can be part of the experience and a complement to the edible masterpieces that are plated for their guests.
Candy Apple (dessert): vanilla chantilly, spiced apple compote, caramel jaconde, hazelnut streusel
Summer Melons (salad): cantaloupe, honeydew, watermelon coulis, basil, pansy petals
Wedding Bouquet (salad): fennel, fennel-pollen salt, lemon vinaigrette, pansy petals
THE DETAILS
The secret to a GREAT tablescape is in all the details.
Stationery and invitations set the tone for any event. Invitations provide a "sneak peek" of what is to come. They share logistics details, event themes and colors as well as what attire to wear.
Acrylic stationery is the hottest trend right now and it is so versatile that it can be used to tie together various design elements. The openness of acrylic stationery provides a personal embellishment without taking up any visual space from this whimsical tablescape. Via Paper Boutique's stationery suite captured the essence of spring and provided the perfect accent to the secret garden theme.  Every detail was customized to create a seamless flow of design.  The floral details on the invitations and table numbers marry perfectly with the flowers in the salad.  You can see them enveloped between the acrylic layers that make up the luxury escort cards. The modern calligraphy finished the design and added the perfect customization.
Event lighting was creatively used to define the perimeter of this event space and design. The lighting highlighted the venue's architecture, the table settings, the cake table, guest tables, and the head table's florals, and details. John Farr Lighting used a breakup pattern gobo over the table scape to create a look of dappled sunlight on the "Spring Garden" table setting. Pinspots were used to focus warm light on the tall floral arrangements, and small battery run LED lights were used to add a pop of color to the cake table and surrounding walls.
What we love: 
When you think of a secret garden, this shoot nails it!
Fresh and vibrant pastels make this setting magical, from the sweet candy apples to the lush flowers.
Aren't those acrylic name plates with pressed pansies, just heavenly? ( They also make perfect take home favors)!
And the desserts and sweets topped with more beautiful flowers, are just too sweet!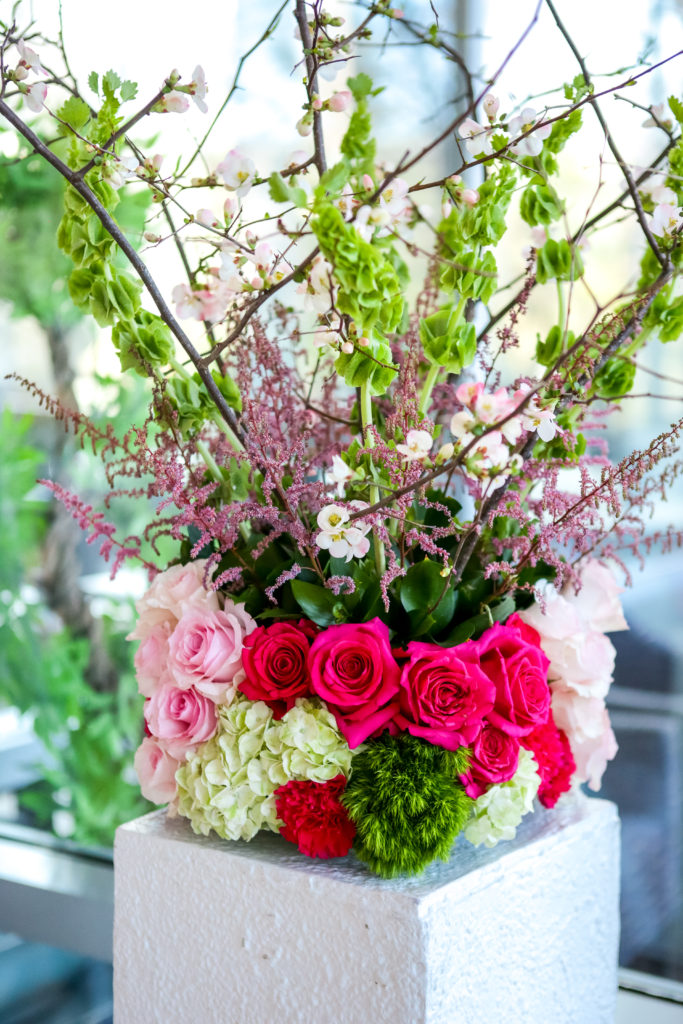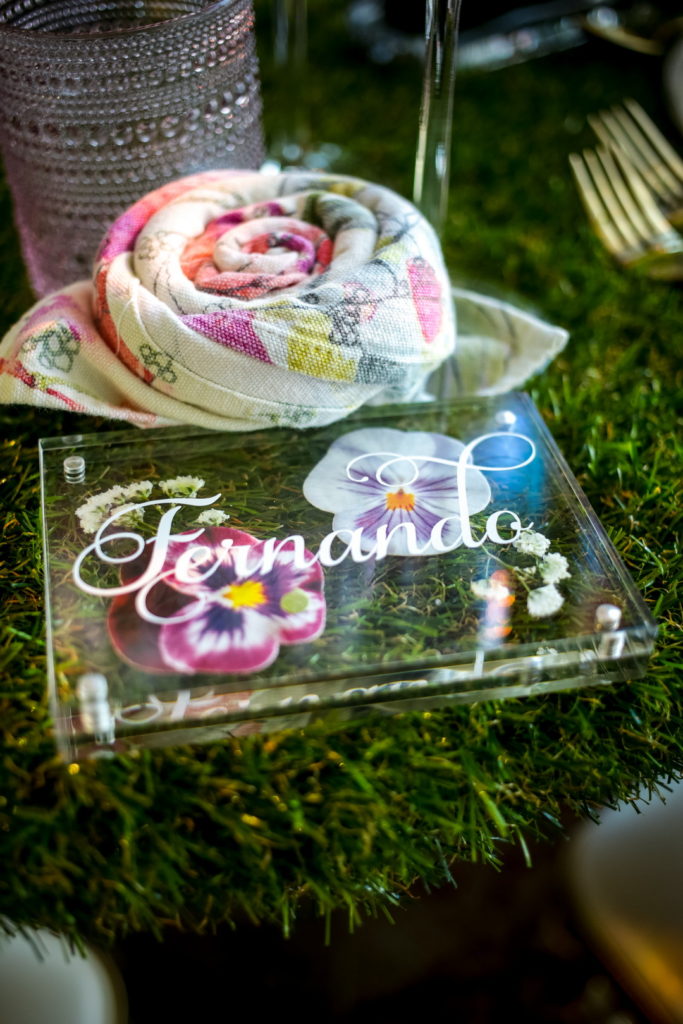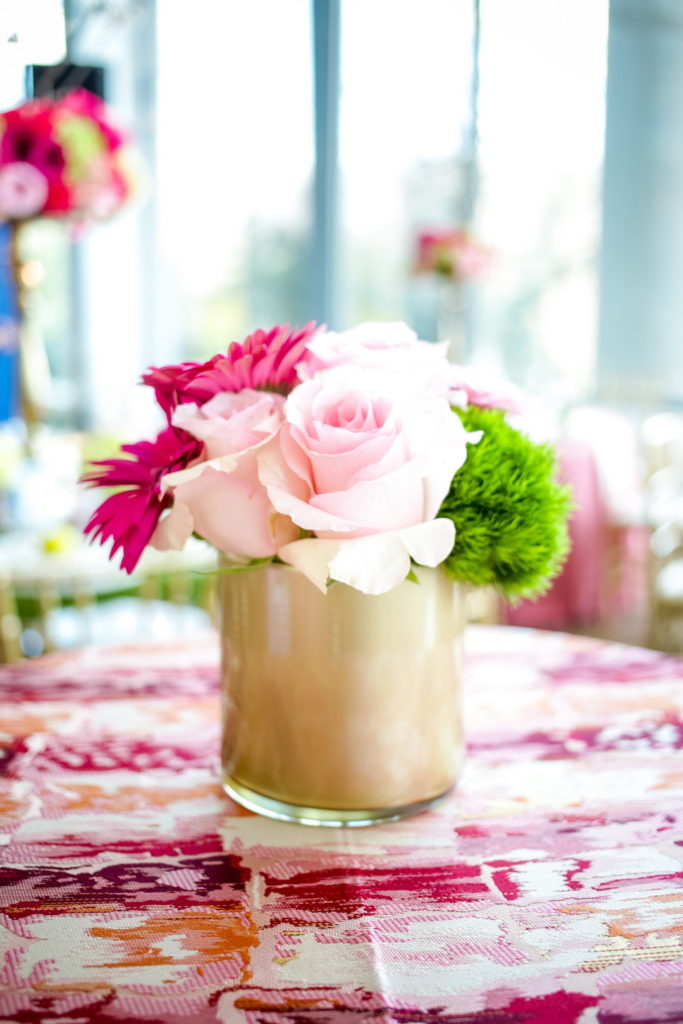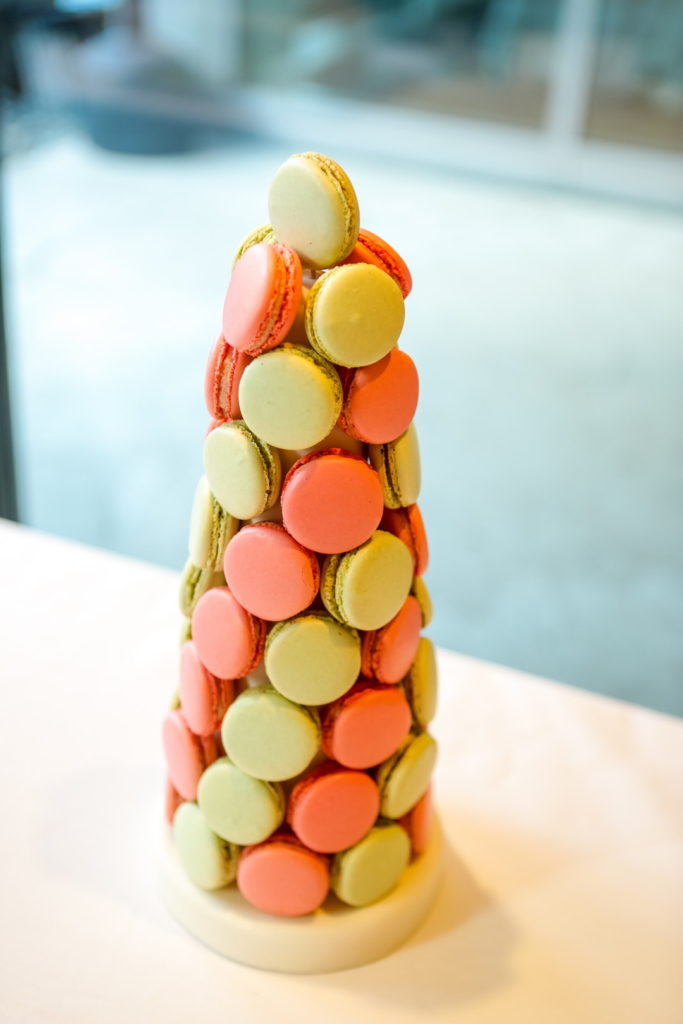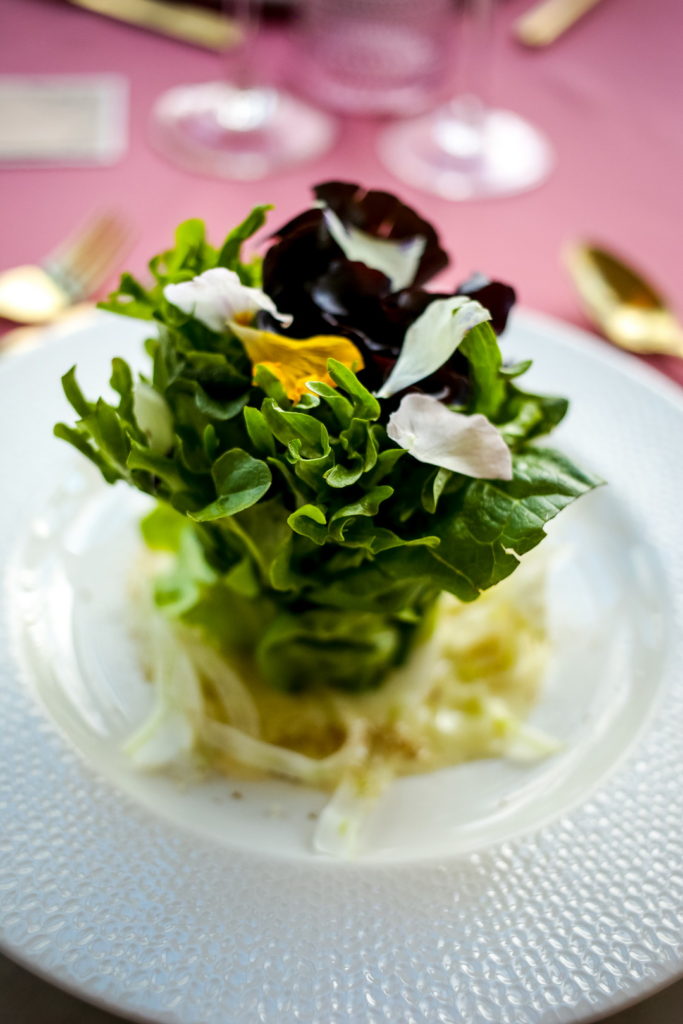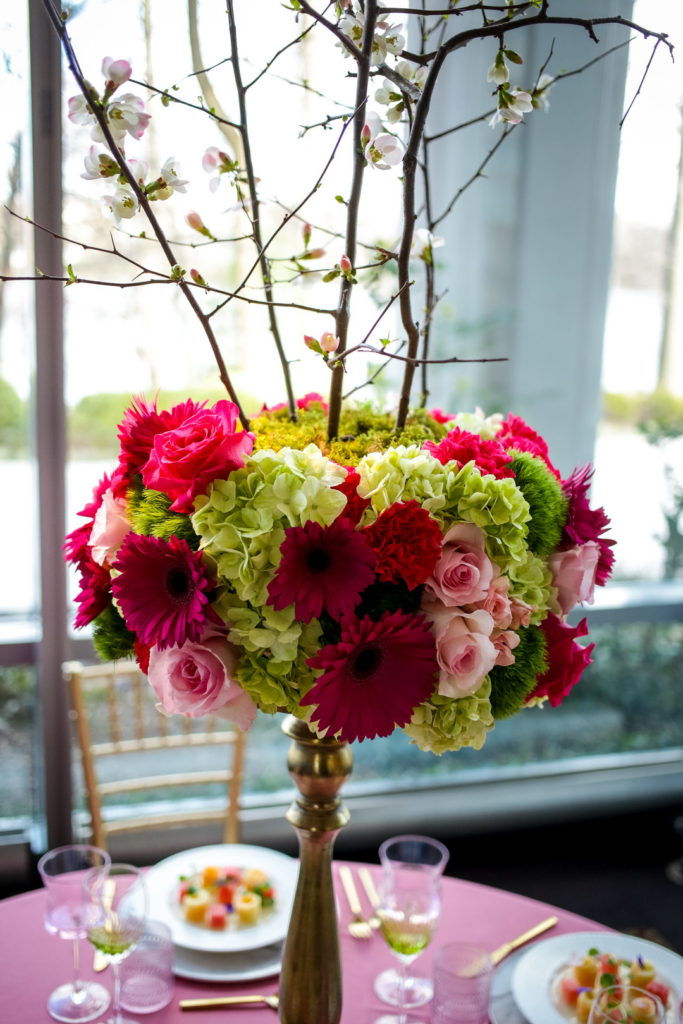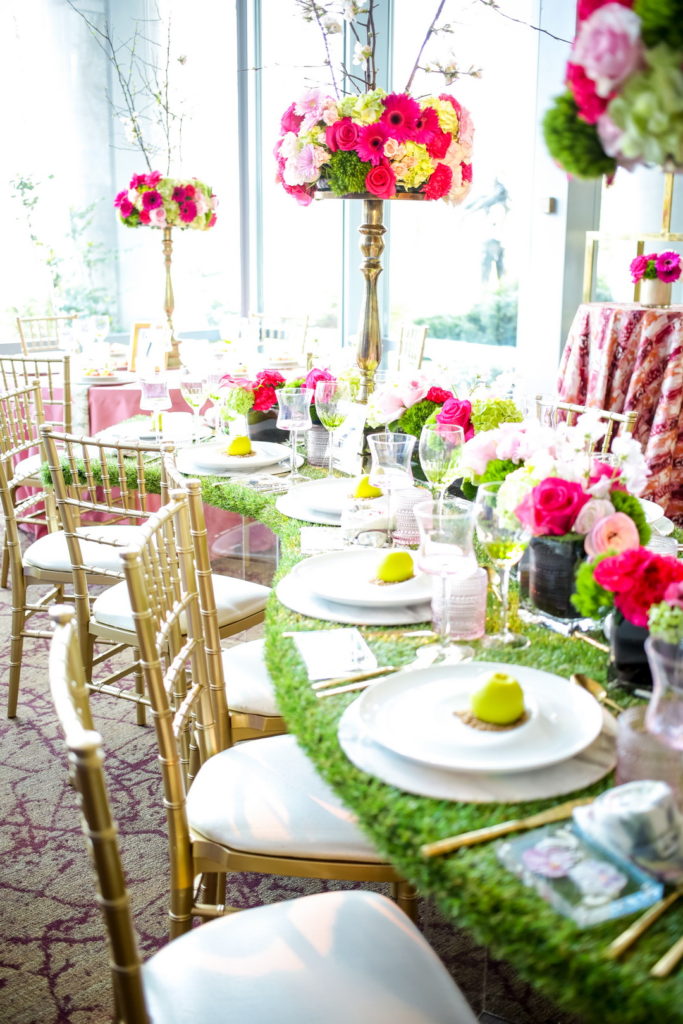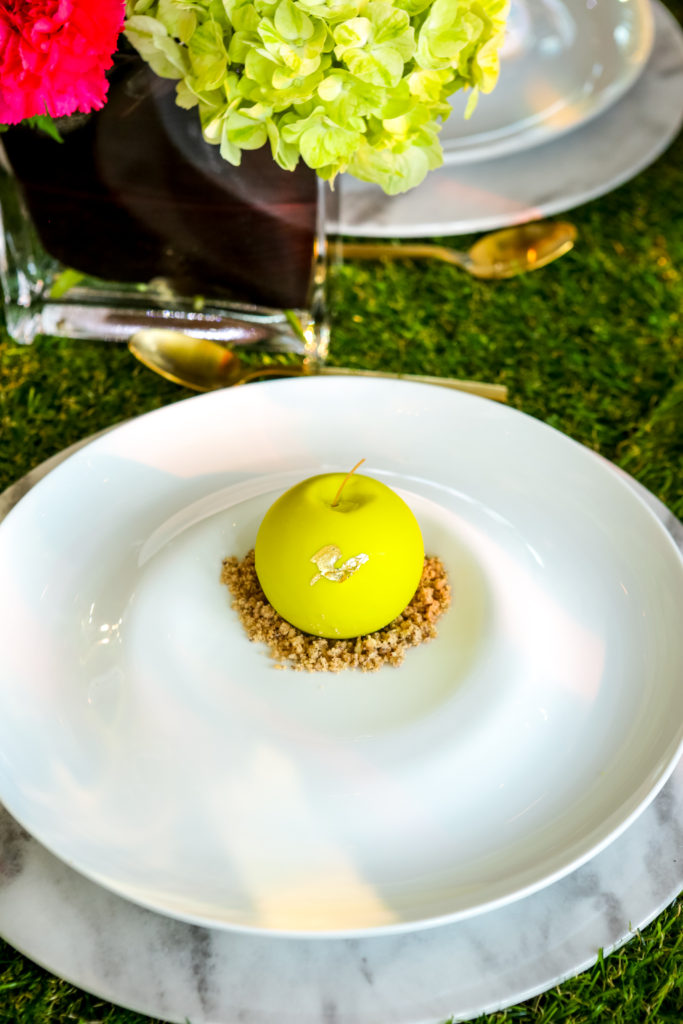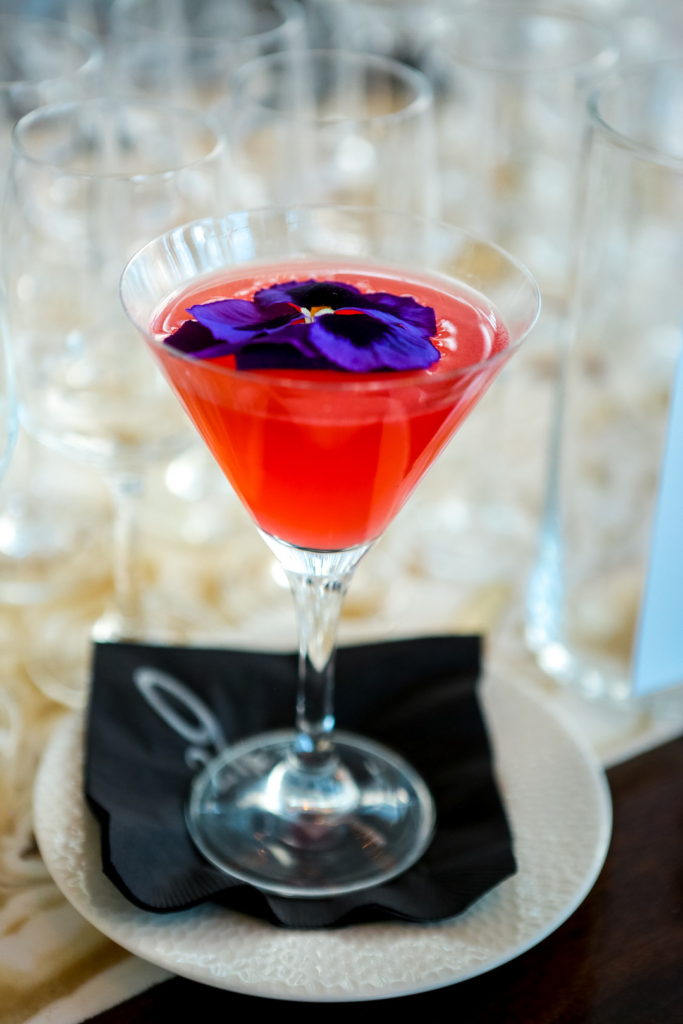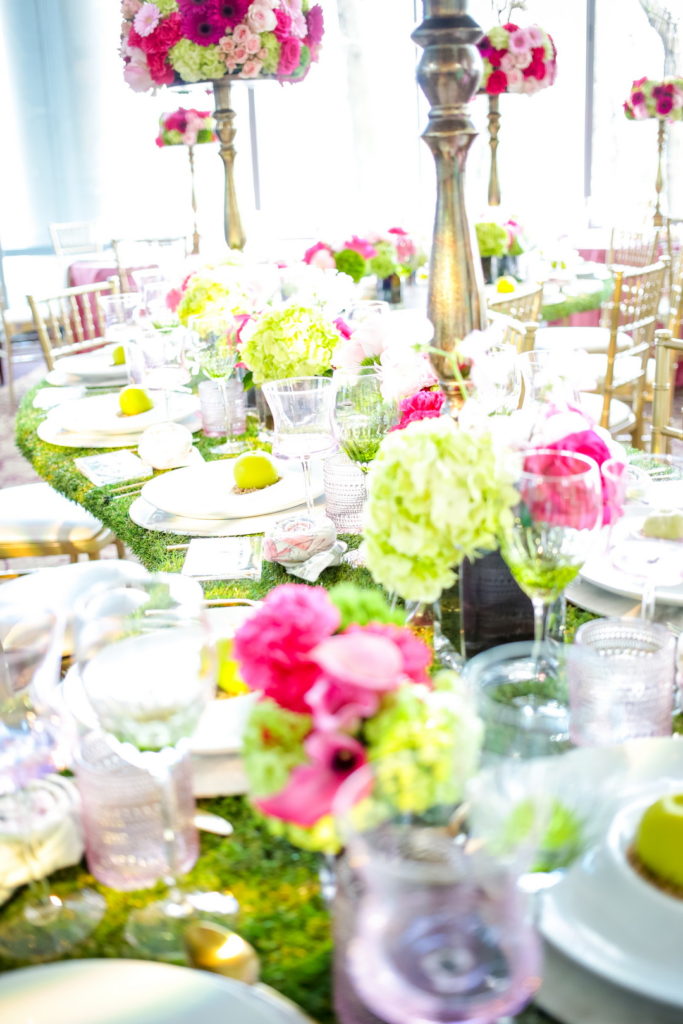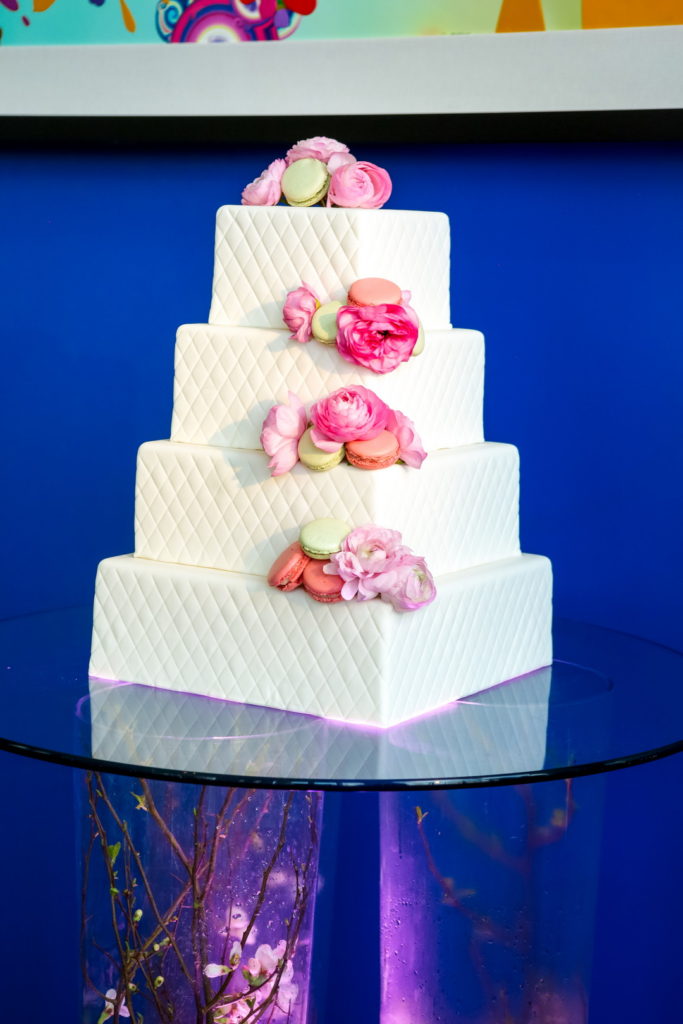 Sources:
VENUE
2941 Restaurant
Contact: Michelle Marquez
Phone: (703) 270-1511
Email: Michelle.Marquez@2941.com
Website: www.2941.com
Facebook: www.facebook.com/2941restaurant
Instagram: www.instagram.com/2941restaurant
CATERER
2941 Restaurant
Contact: Michelle Marquez
Phone: (703) 270-1511
Email: Michelle.Marquez@2941.com
Website: www.2941.com
Facebook: www.facebook.com/2941restaurant
Instagram: www.instagram.com/2941restaurant
EVENT DAY-OF COORDINATOR
All for You Events & Designs
Contact: Tasha Wells
Phone: (202) 550-2166
Email: tasha@allforyoued.com
Website: www.allforyoued.com
Facebook: www.facebook.com/All-For-You-Events-and-Designs
Instagram:  www.instagram.com/allforyoueventsanddesigns
EVENT PLANNER & DESIGNER
Exceptional Events by Elisa
Contact: Elisa Yu-Shan Lion
Phone: (703) 752-6287
Email: eyushan@exceptionaleventsbyelisa.com
Website: www.exceptionaleventsbyelisa.com
Facebook: www.facebook.com/exceptionaleventsbyelisa.com
Instagram:  www.instagram.com/exceptionaleventsbyelisayushan
FLORAL DESIGNER
Karin's Florist
Contact: Bryan Swann
Phone: (703) 281-4141
Email: bryan@karinsflorist.com
Website: www.karinflorist.com   /   www.eventsbykarins.com
Facebook: www.facebook.com/karinsflorist
Instagram: www.instagram.com/karinsflorist
LIGHTING
John Farr Lighting Design
Contact: Renee Farr
Phone: (301) 390-2728
Email: renee@johnfarrlighting.com
Website: www.johnfarrlighting.com
Facebook: www.facebook.com/johnfarrlighting
Instagram: www.instagram.com/johnfarrlighting
PHOTOGRAPHER
Butterfly Photography
Contact: Sanaz Fahimi
Phone: (571) 274-7107
Email: photographycenter@yahoo.com
Website: www.butterflyphotographycenter.com
Facebook: www.facebook.com/butterflyphotographycenter
Instagram: www.instagram.com/sanazbutterflyphoto
RENTALS  
Select Event Group
Contact: Haley Durbin
Phone: (301) 812-3414
Email: hdurbin@selecteventgroup.com
Website: www.selecteventgroup.com
Facebook: www.facebook.com/selecteventgroup
Instagram: www.instagram.com/selecteventgroup
STATIONERY (Acrylic Stationery)
Via Paper Boutique
Contact: Toya Hodnett
Phone: (240) 244-7407
Email: thodnett@viapaperboutique.com
Website: www.viapaperboutique.com
Facebook: www.facebook.com/viapaperboutique
Instagram: www.instagram.com/viapaperboutique
STATIONERY (Paper Stationery)
KK's Stationery & Printing
Contact: Caitlin Troilo-Waddell
Phone: (540) 317-5440
Email: info@kay-kays.com
Website: www.kay-kays.com
Facebook: www.facebook.com/KKsPrintingStationery
Instagram: www.instagram.com/kksprinting
If you are planning a wedding in Roanoke Virginia, Richmond Virginia, Fredericksburg/Northern Virginia, The  Shenandoah Valley, Coastal Virginia or in Charlottesville/ Lynchburg Va, we can help with your wedding planning and ideas.