Styled shoots are a creative way for photographers, stylists, and other wedding pros, to show off their talent and visions to inspire readers for their own wedding planning.
The Scoop:
This styled shoot draws its inspiration from the theme black love.
The designer makes a bold statement with her use of subtle colors and textures anchored by the richness of black and enhanced by gold, champagne and cream.
The choice of color and design are representative of the strength and that is black love. The resulting final look is a luxurious spectacle that wows the eye and takes the breath away.
What We Love:
Elegance is back and trending for weddings, and we can see it here, in the details of this shoot.
Every detail is well thought out and executed flawlessly to create a once in a lifetime event.
The mix of gold, black and blush colors are chic and stylish.
And that cake! Those desserts! Swoon!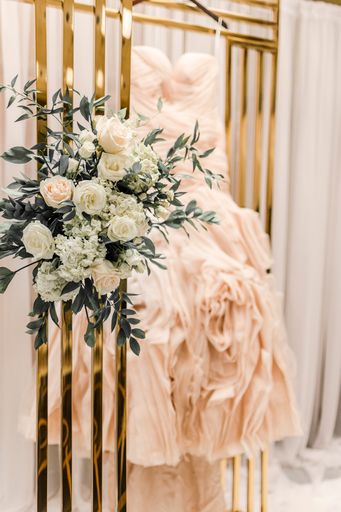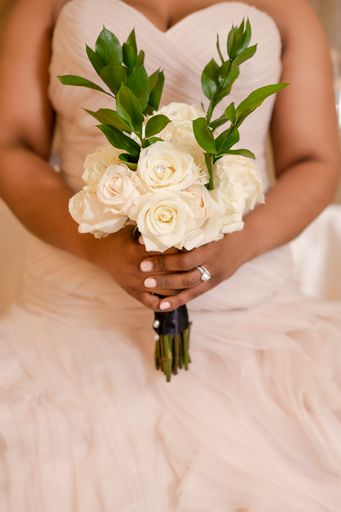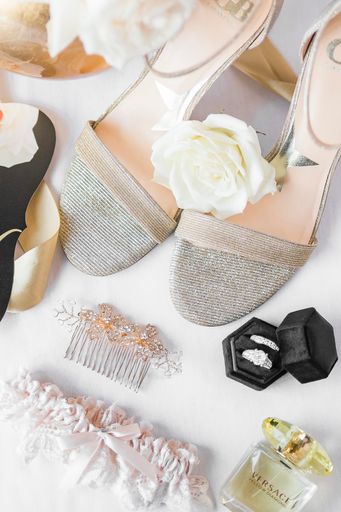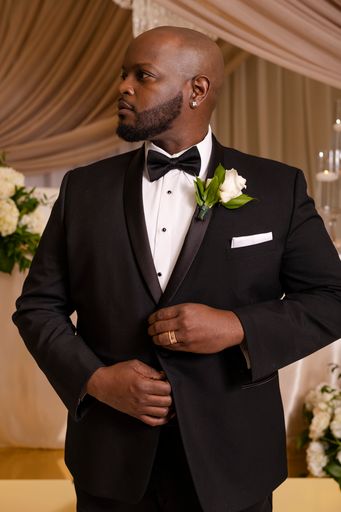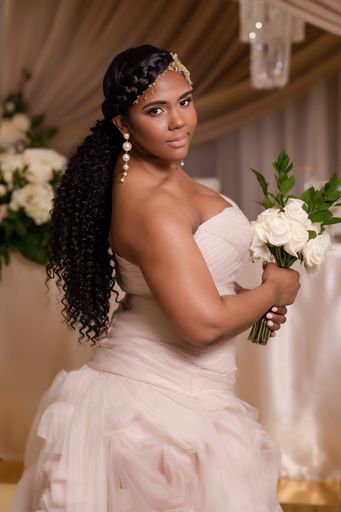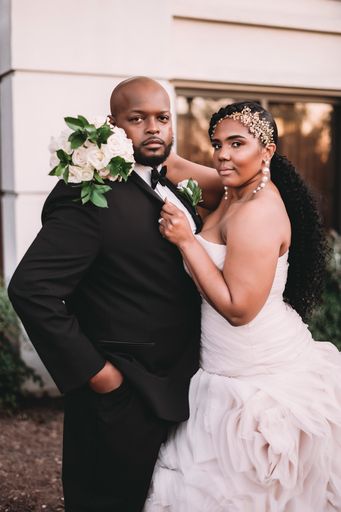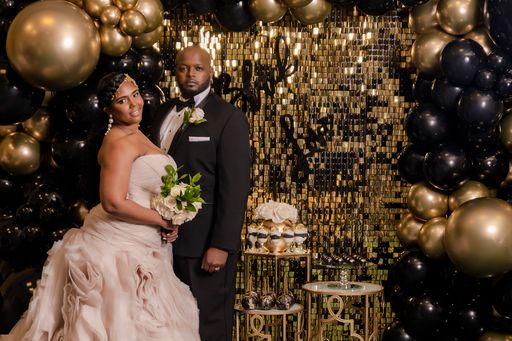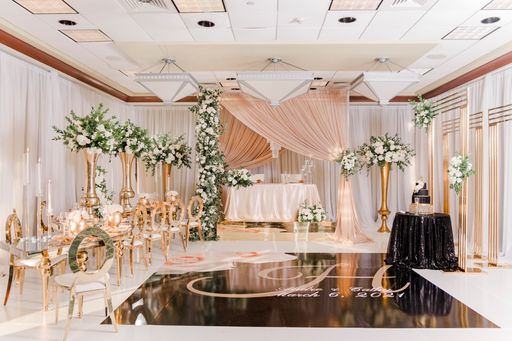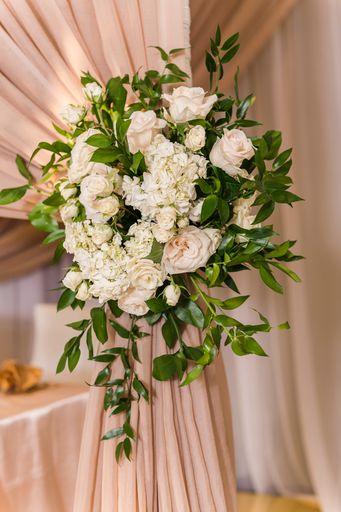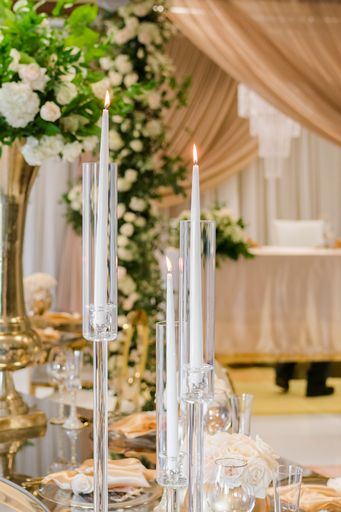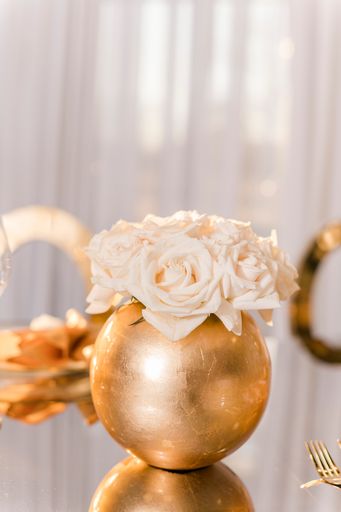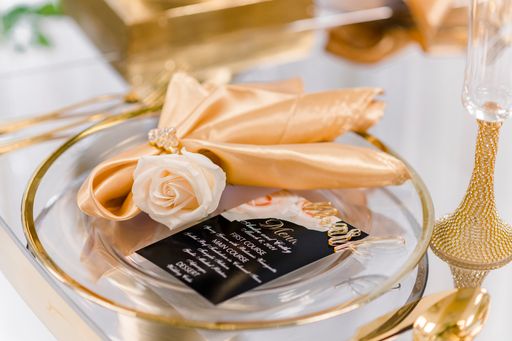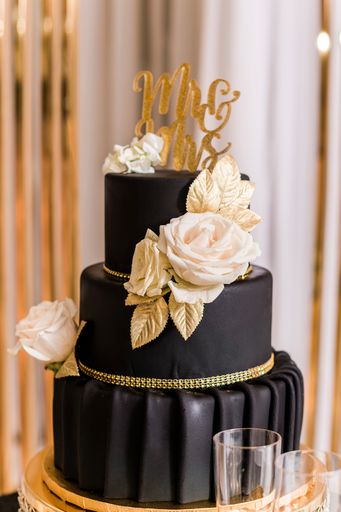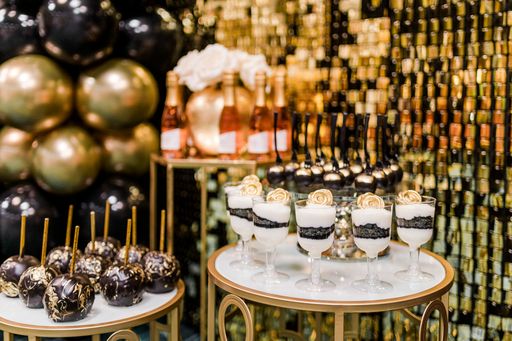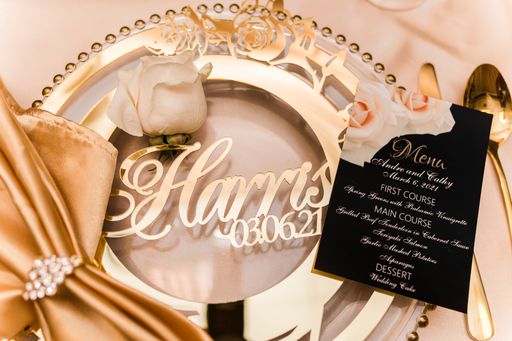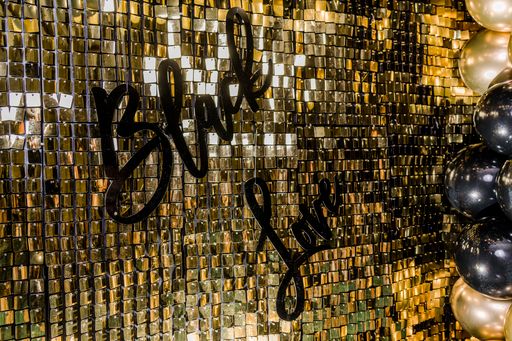 Sources:
Event Coordination + Design:
Elegant Occasions by Krista, LLC
www.elegantoccasionsbrkrista.com
elegantoccasionsbykrista@yahoo.com
Instagram @elegantoccasionsbykrista
Facebook @elegantoccasionsbykrista
Photography
Dora Breaux Photography
Instagram @dorabreauxphoto
Facebook @dorabreauxphotography
Venue
Springhill Suites by Marriott Norfolk
Balloon Décor + Treats:
Feracho Flare Balloon Design + Party Treats
Instagram @ferachoflare
Facebook @ferachoflare
Cake
Cakes by Chelsea
Instagram @cakesby_chelsea
Gown- Essence of Australia
Make Up Artist
Tenisha Saunders MUA
Instagram @makeupeditt
Tuxedo
Miguel's Formal Wear
Instagram @miguelsuits
Bride's Hairstylist
Shanita Tellado Lee
Instagram @yourhair_mycare
Groom's Barber
Jermaine Leigh Lewis
Instagram @jermainelewis
jermaine@jermainelewis.com
If you are planning a wedding in Roanoke Virginia, Richmond Virginia, Fredericksburg/Northern Virginia, The Shenandoah Valley, Coastal Virginia or in Charlottesville/ Lynchburg Va. we can help with your wedding planning and ideas.