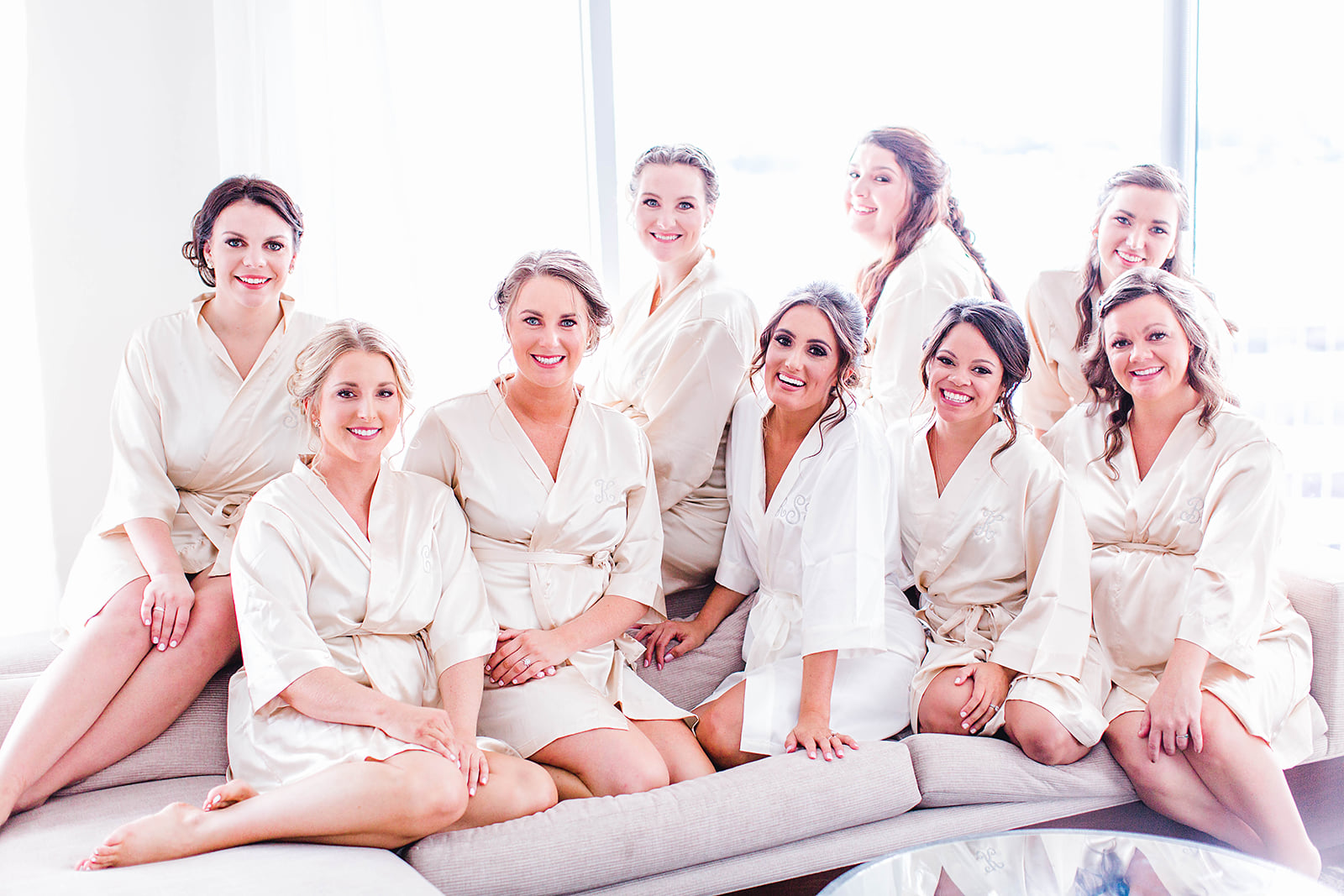 Just last month, beautiful bride to be, Rachel, got together with her best girls to get ready to marry the love of her life, Shane.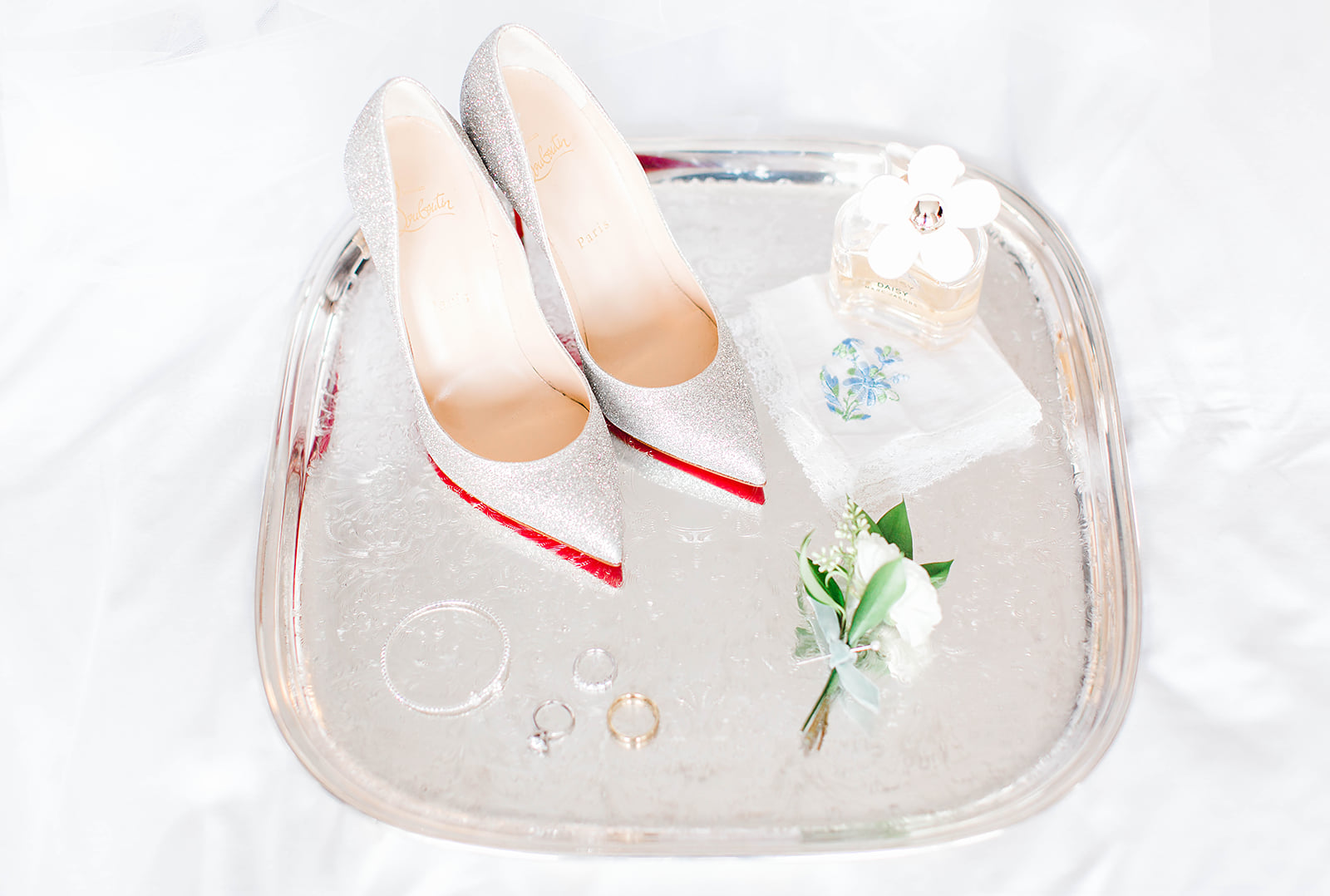 Every detail was perfectly in place including her gorgeous Louboutin pumps…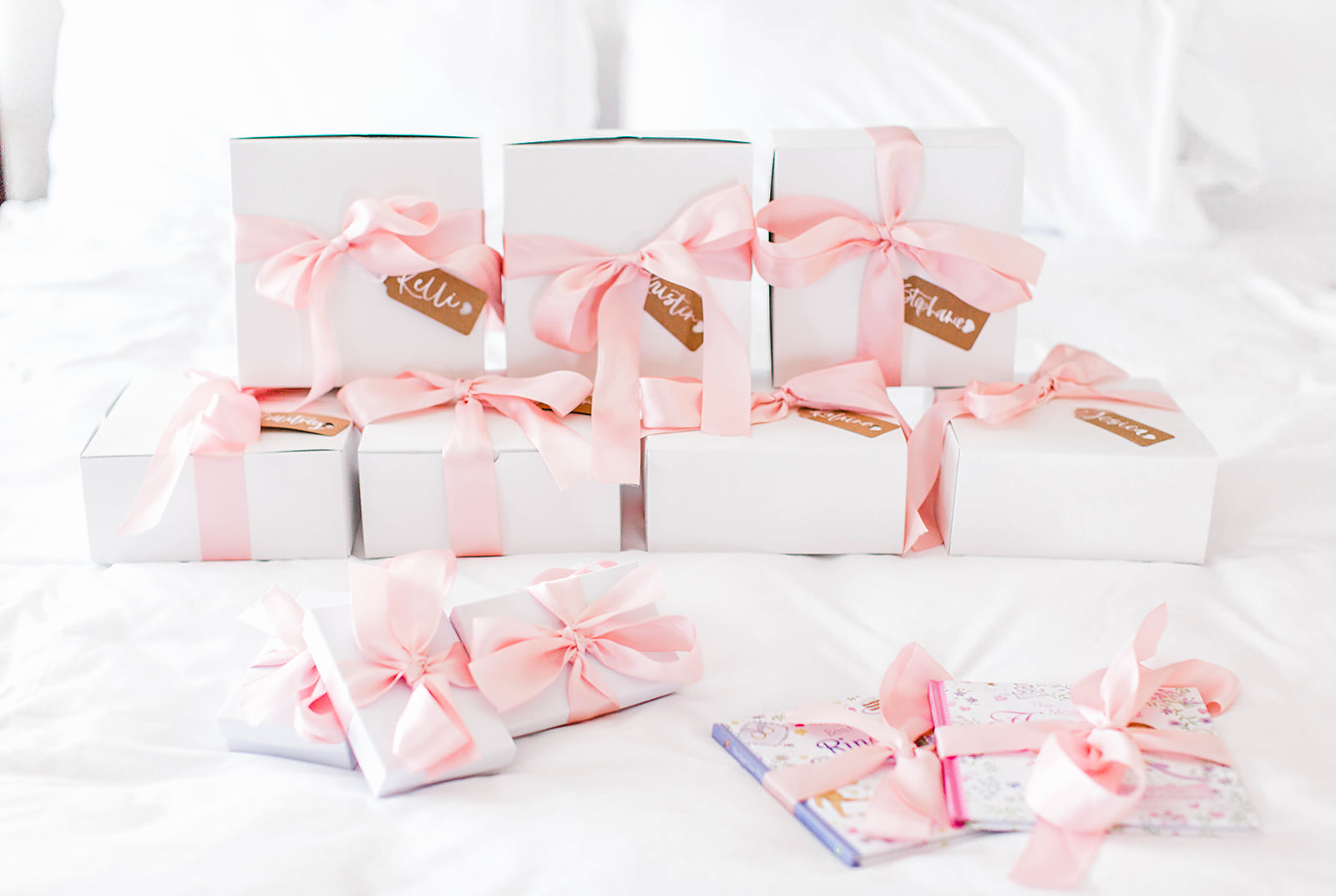 …And sweet gifts for all the ladies that were a part of the festivities.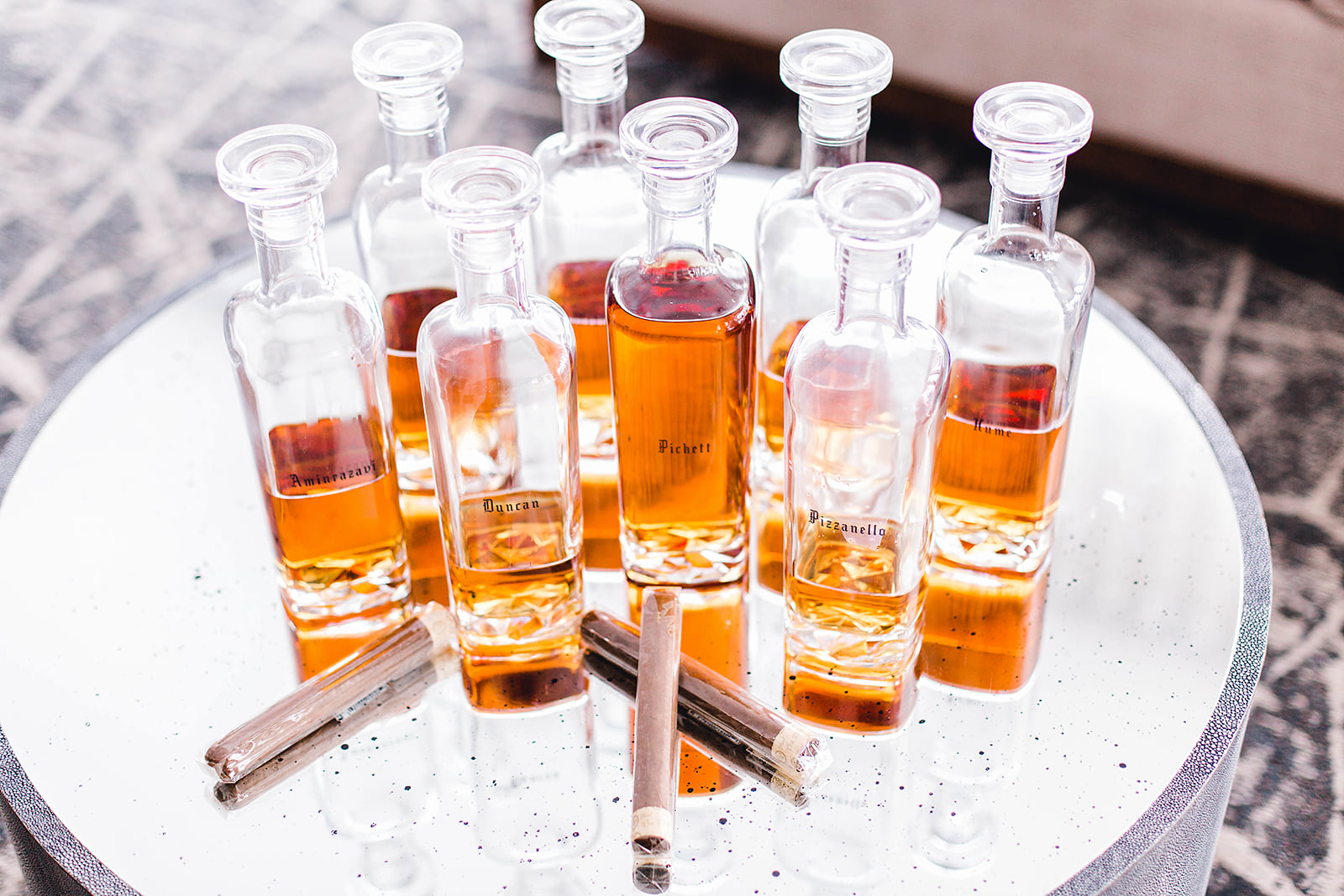 Shane also treated his groomsmen to personalized bottles of whiskey! Such a cool idea!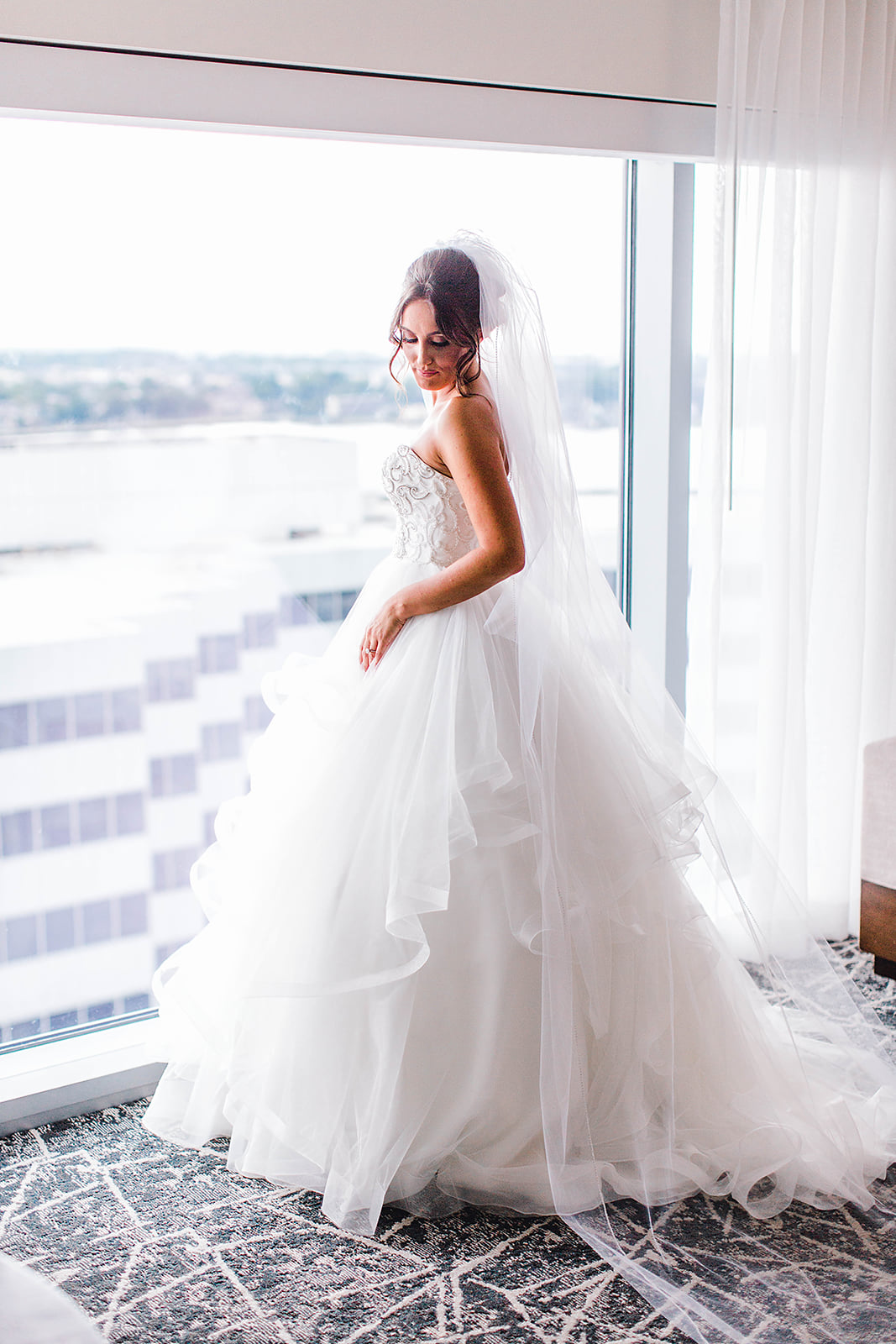 The big moment was fast approaching and Rachel was ready and looked absolutely stunning in her sweetheart neckline ballroom gown.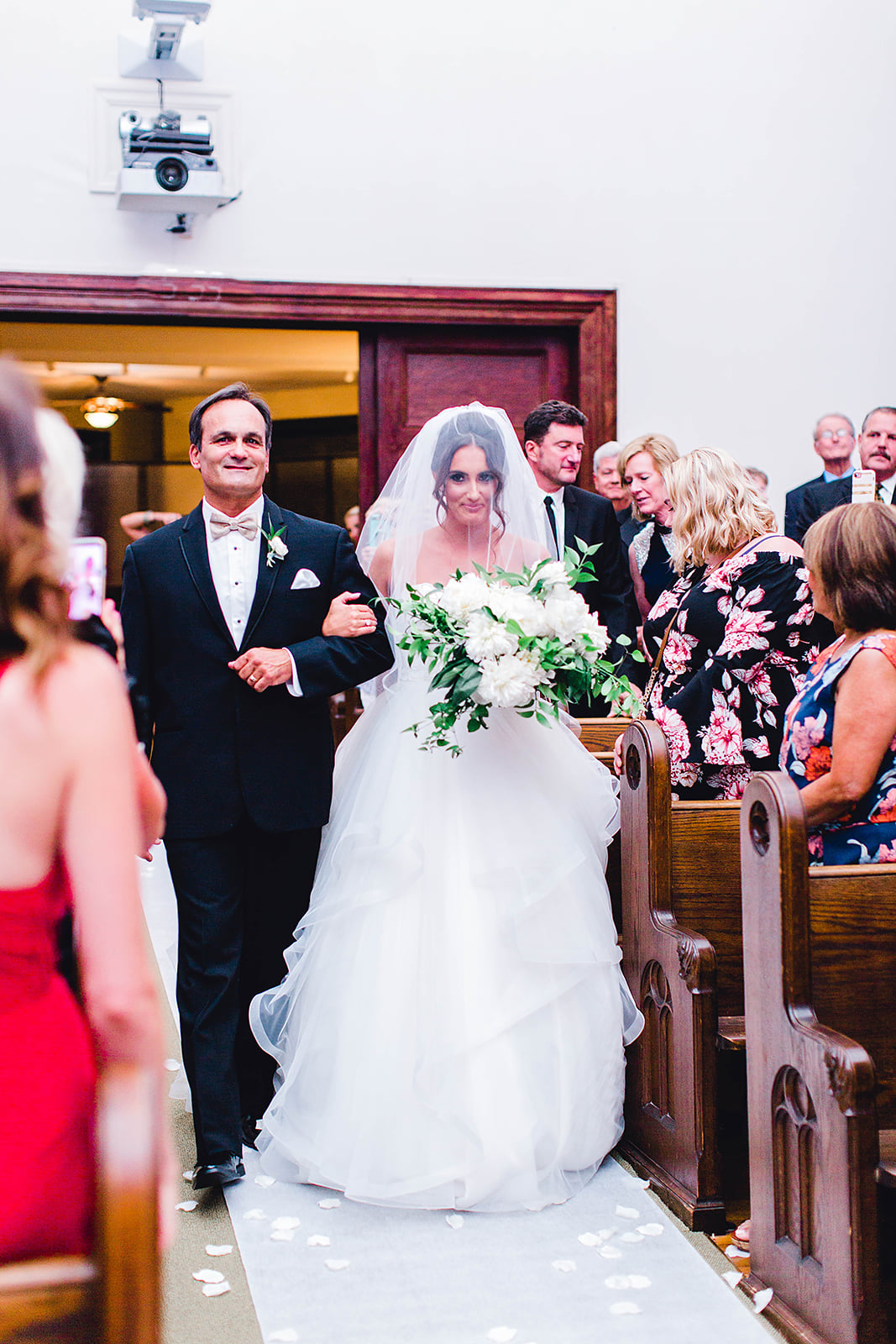 Everyone looked at her in awe as she walked down the aisle of the church.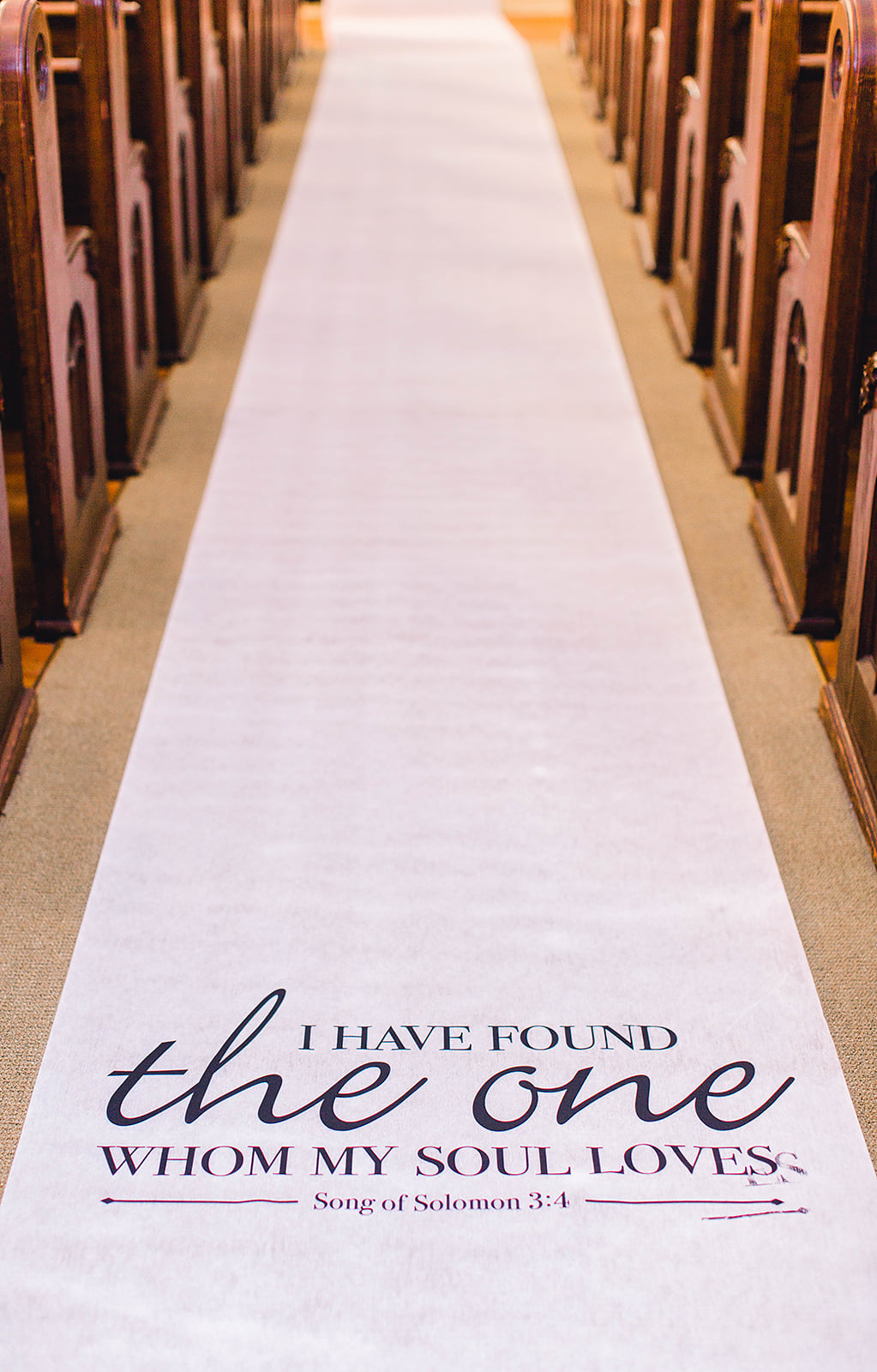 Speaking of the aisle, how cute is this personalized one with a Bible verse?!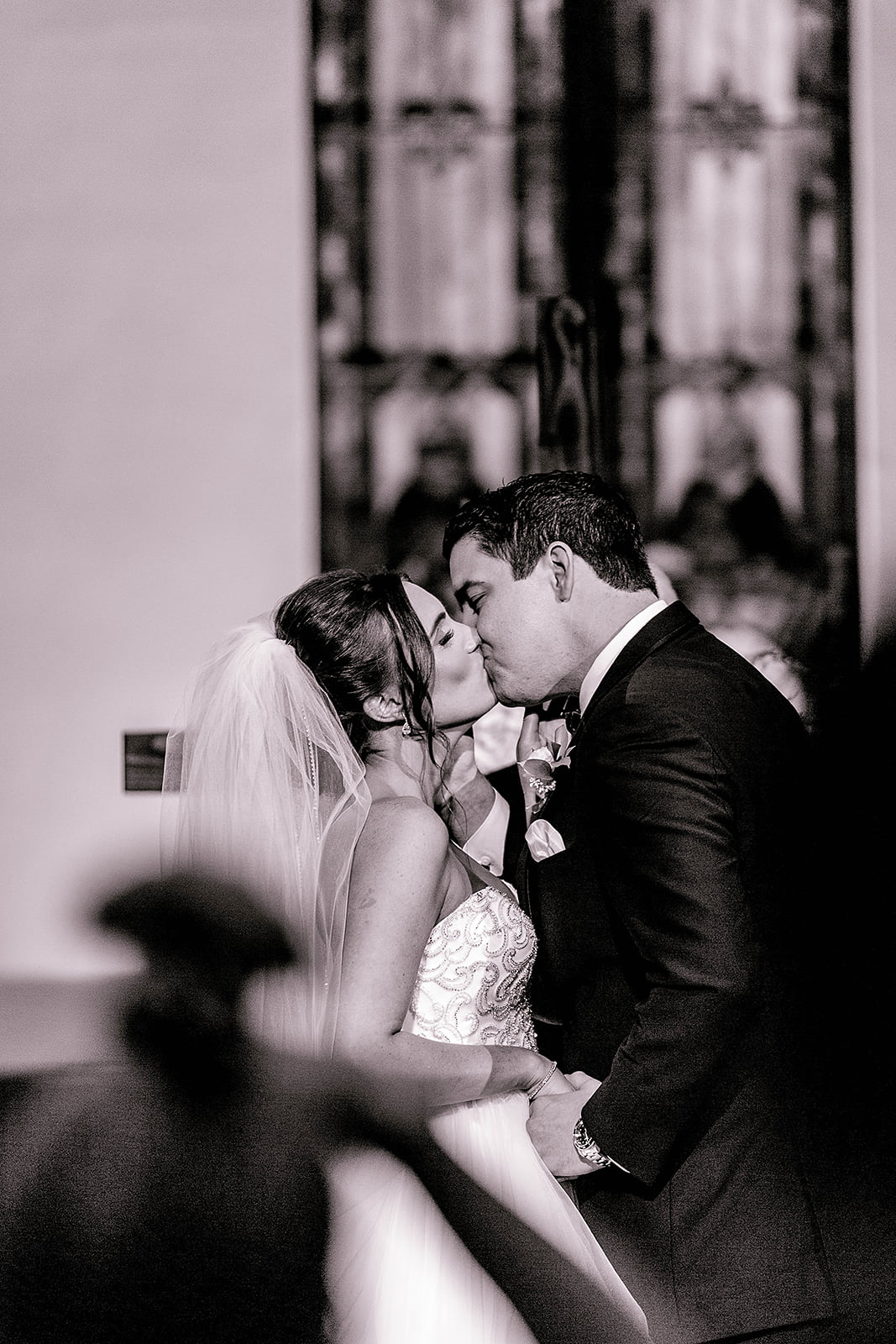 At the end of it, Shane made Rachel his forever! I've got goosebumps!
The reception took place at the Chrysler Museum of Art in Norfolk, VA but first…PHOTOS!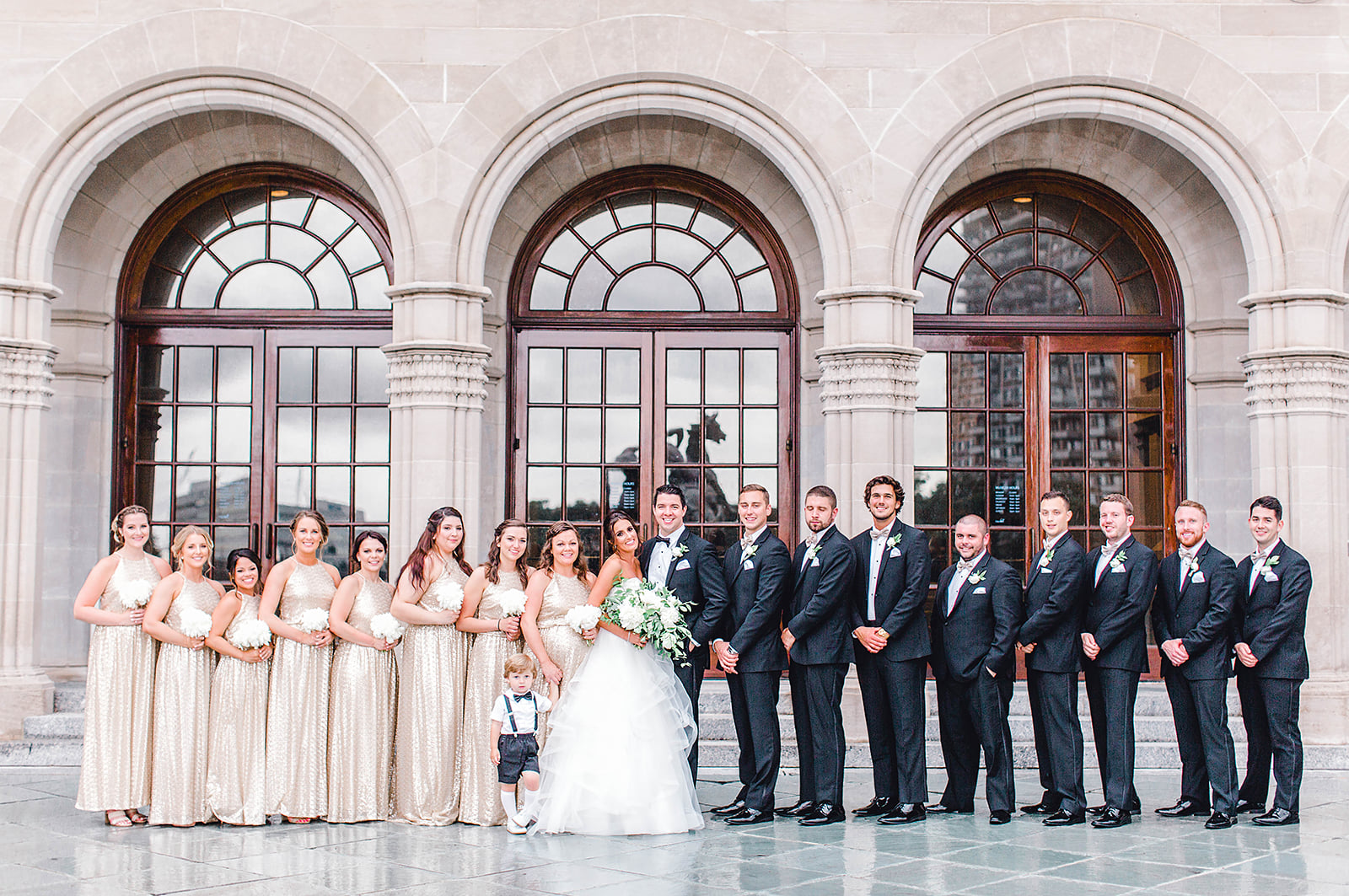 Love the bridesmaid's sparkly gold gowns and the groomsmen looked dapper in black!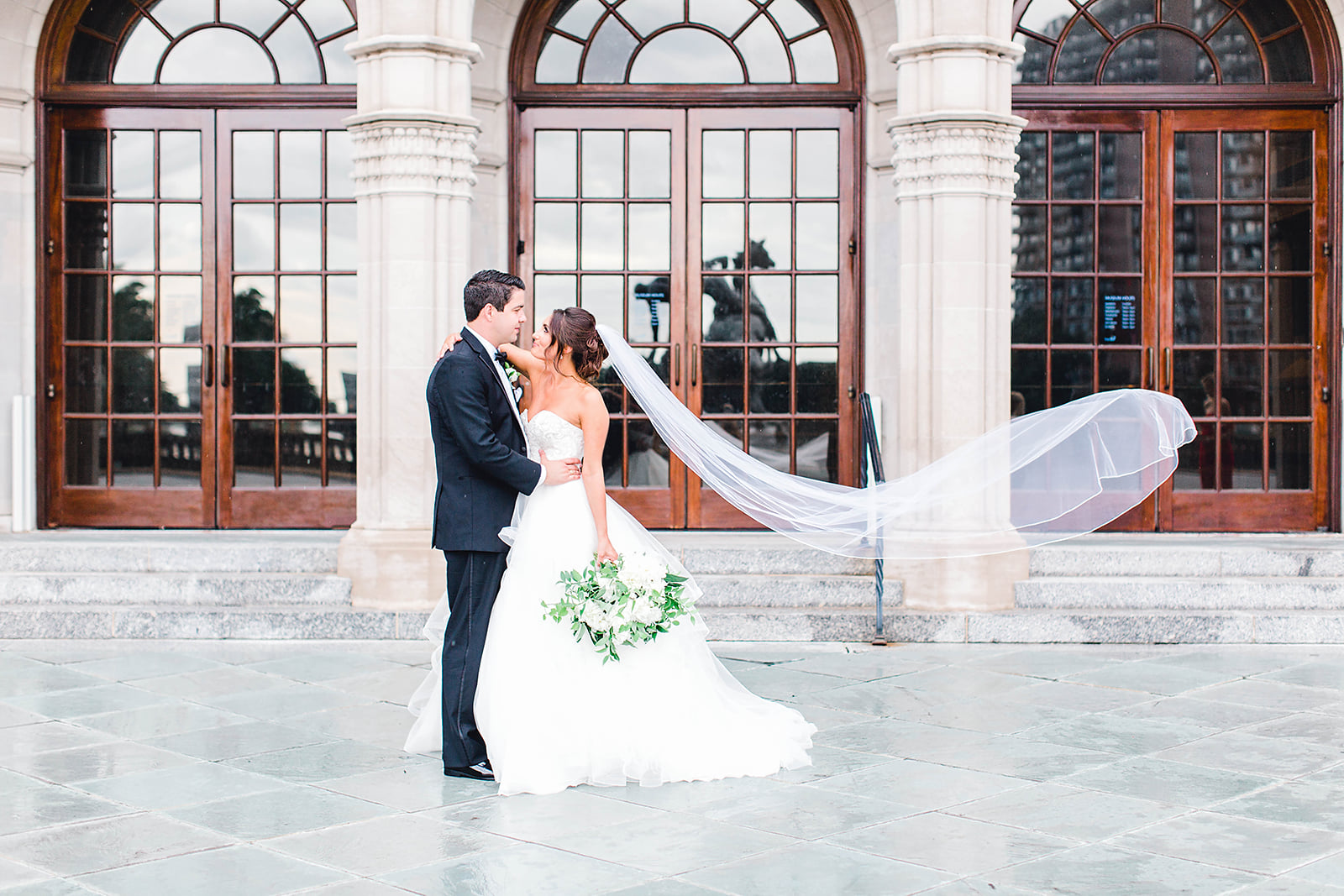 I am absolutely in AWE of Shane and Rachel though…they are pure PERFECTION!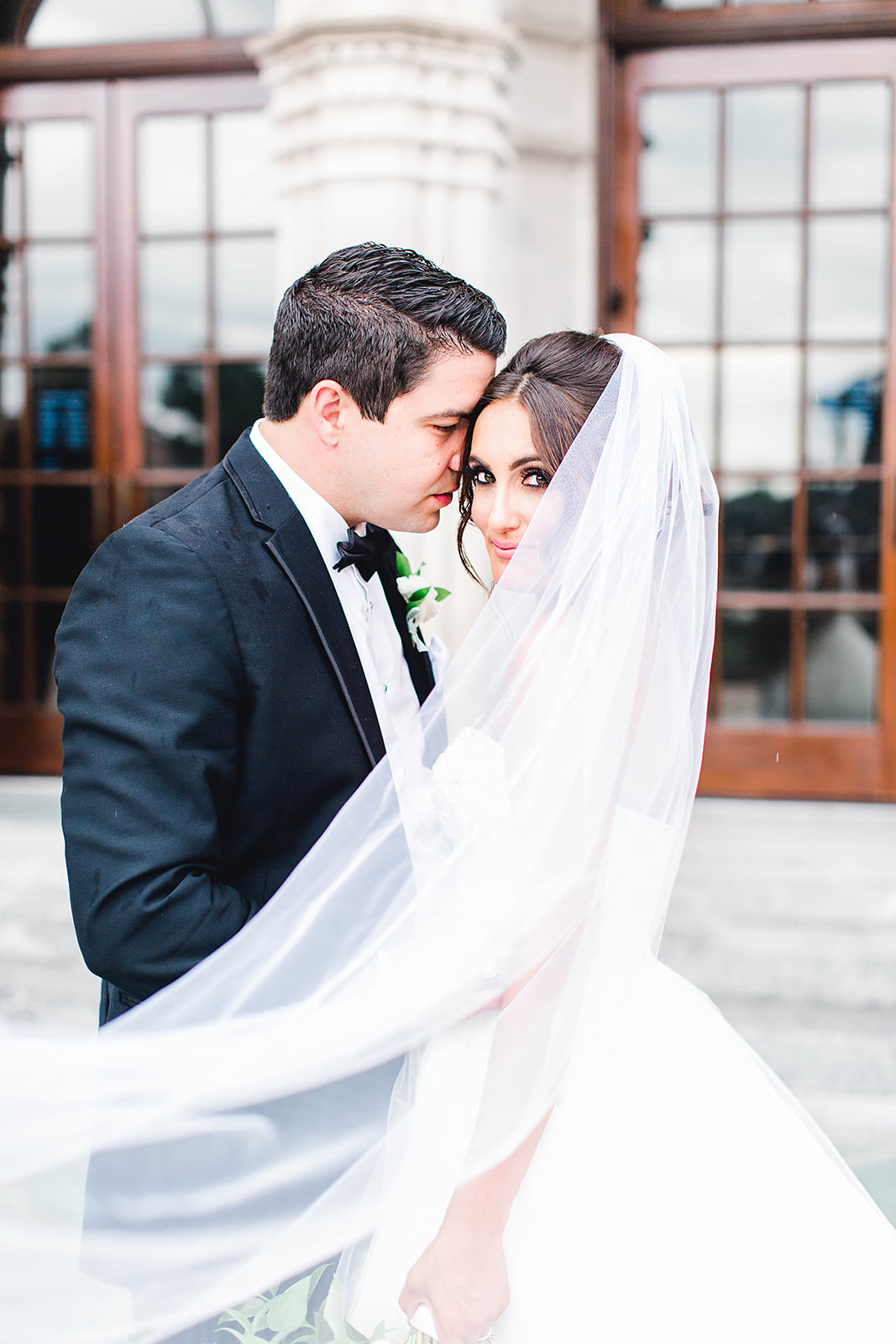 Umm Rachel, if you are not a model, you SHOULD be! So so pretty!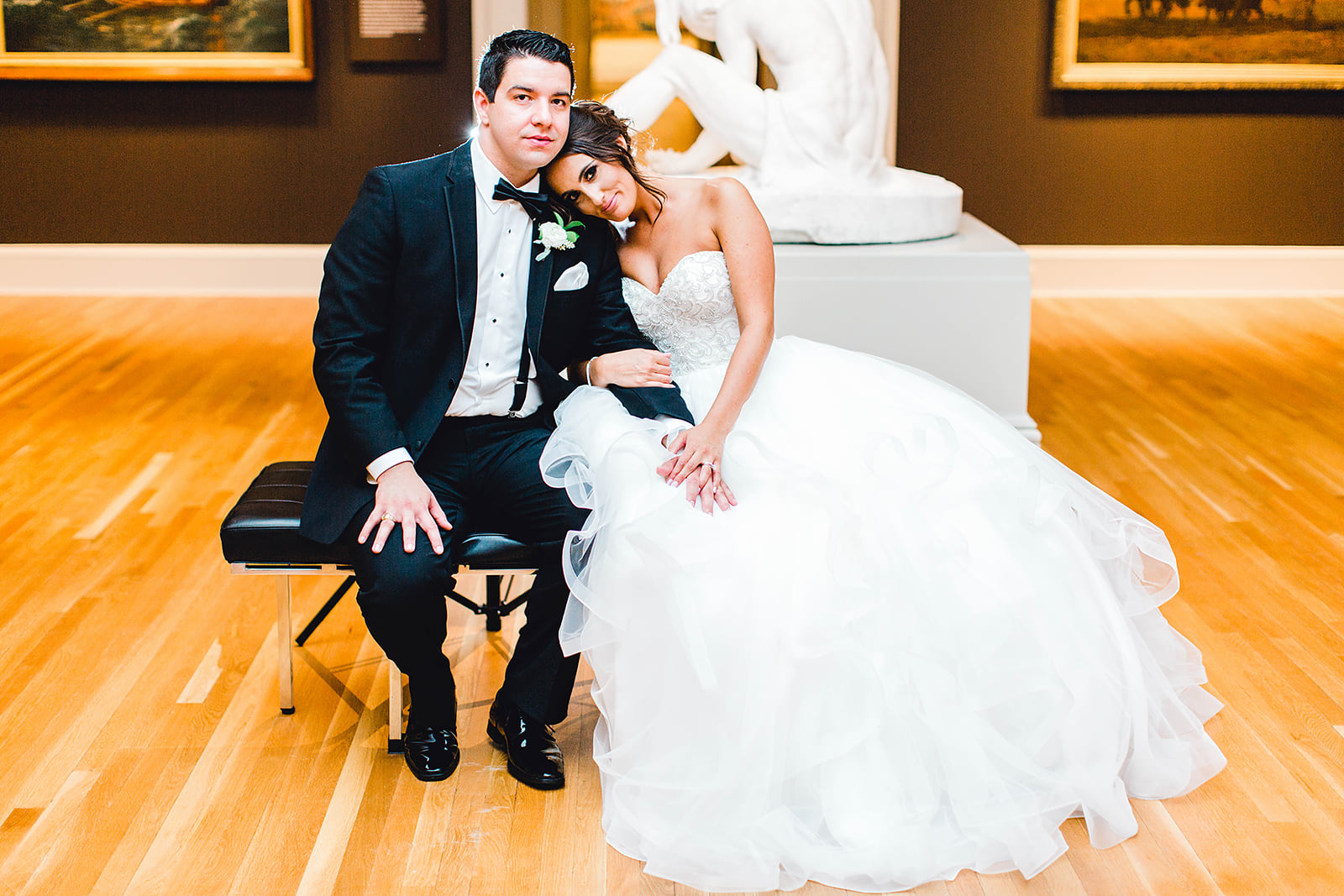 The indoors reception went with the neutral theme of the whole day but still had a huge "wow factor" just like everything else.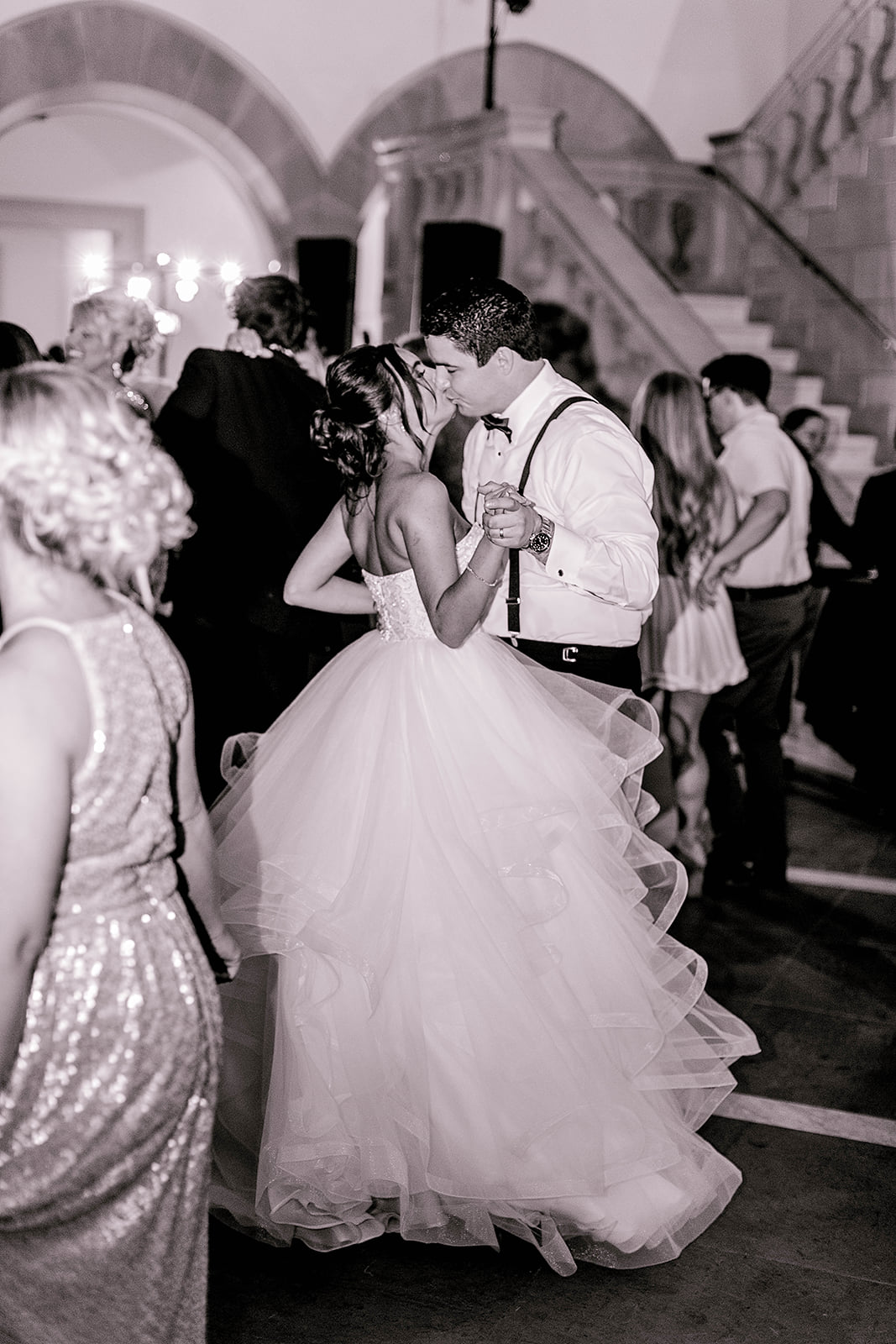 They ate, mingled, and danced until they couldn't dance anymore!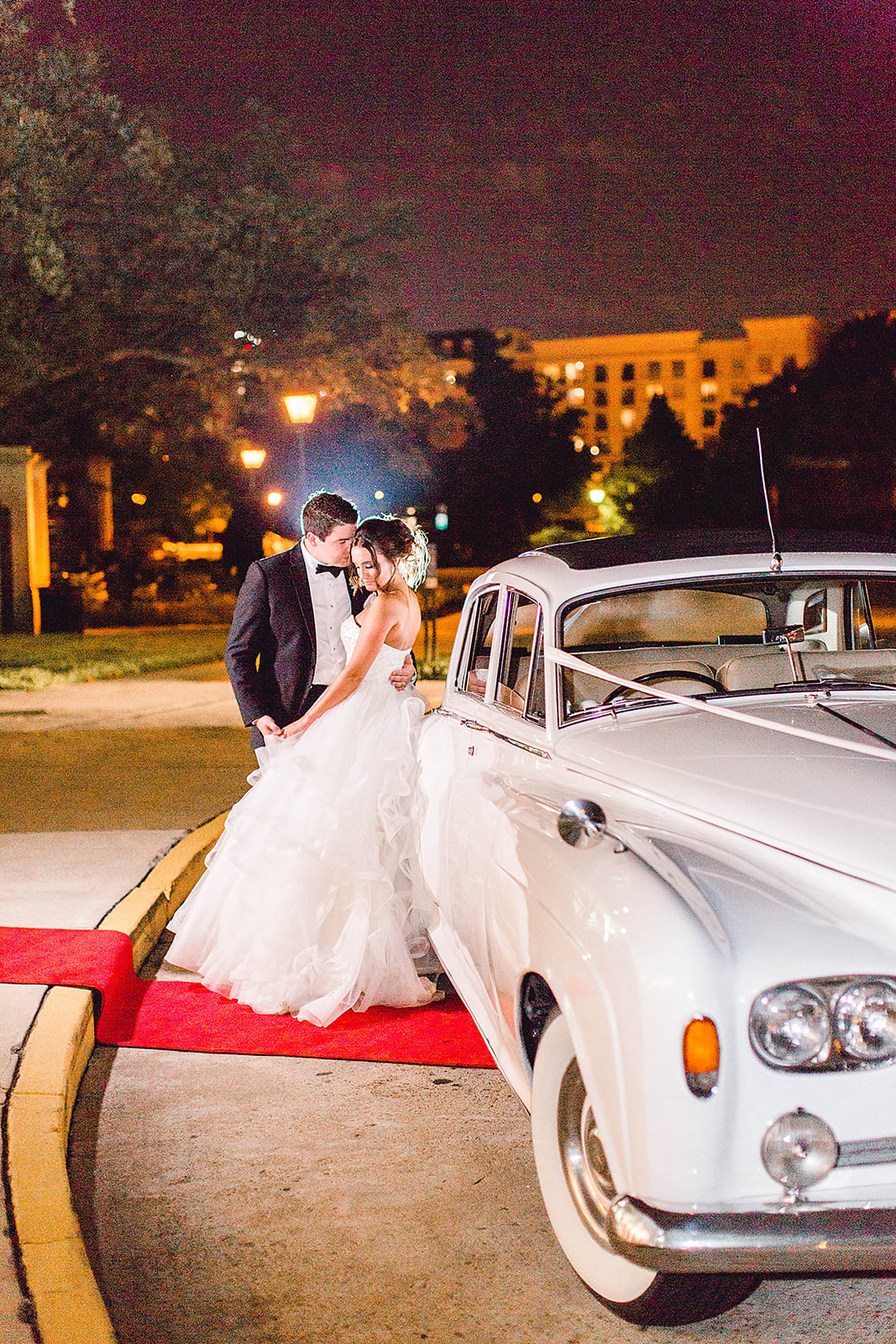 As the night drew to an end, they exited in this grand getaway car. Congratulations Shane and Rachel!
Photos By Sarah Vanderford Photography 
Want to be featured on this weekly online blog? Just email us! Want to be featured in our printed magazine? Just email us! **Being on this online blog does not hinder or guarantee a wedding will be in the printed magazine, both are up to the discretion of the publisher, Angeline Frame. If your wedding has been chosen for print, she will reach out to you directly.** Thank you for following Virginia Bride Magazine! Stay tuned for more weddings and the best Bridal Shows in Virginia