The Inmans Photo & Video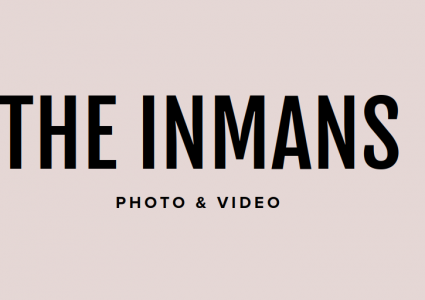 We're Camden and Ashley Inman — just two soulmates, wandering around the world, photographing and filming other humans in love– while leaving behind lasting memories, dad jokes out the wazzoo, and two new friends. We're complete goofballs, VA-living with our beloved kitty, Nori (Ashley's method of coping until we can get a dog). Unconditional love comes first– anyone and everyone is welcome here!
We'll take care of you with MORE than just bomb photos — We want you to be able to live more and stress less. Our goal = you get to just sit back and let us take care of you. At the end of the day, we want YOU to feel like the priority. We want to go above and beyond for you! No matter your budget, reach out. Seriously, we mean it! We're not here to break your bank, we're here to serve you! We understand that not every wedding is one-size-fits-all, so we want to hear how we can serve YOU best, even if your budget falls below our starting package price. Ready for the best wedding experience EVER? Shoot us a message!