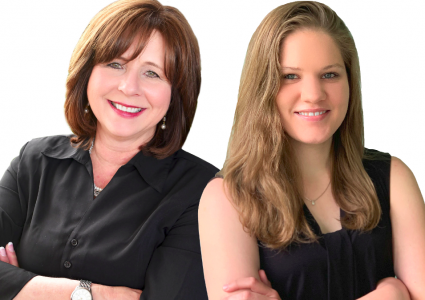 NextHome Advantage Agents Pat Hogan & Abigail Belcher
Pat Hogan & Abigail Belcher specialize in many areas of real estate and are committed to giving all of our Buyers and Sellers an experience they won't forget. We are your go to source for anything and everything real estate, and we pride ourselves in taking you through the entire process from beginning to end. We completely understand that this is going to be one of the most important decisions in your life, and we are excited to be a part of this journey with you. We are here to help and protect you during this exciting time.
Our Philosophy About You
As licensed Realtors® in the State of Virginia, our approach is client-centered, built on the foundations of Dedication, Communication, Determination & Trust. Our passion is people, and you are the reason we are afforded the opportunity to do what we love ~ Change Lives! To some real estate professionals the client is a "deal" or a "transaction". To us, you're the person who trusts us to safeguard your interests and give you a better consumer experience. Discretion, Disclosure, Integrity, Service and Diligence are the expected rights of our clients, and our promise to you. You have a choice in who represents you, and when you make us that choice, no detail will be overlooked. We will listen to your needs and will work hard to fill your expectations.
Why We Are Different…
Leveraging our experience as real estate agents, we are known as skilled negotiators, providing outstanding client service, 24/7 availability, high tech marketing techniques, and our personal touches. We will always have our client's best interest at heart. We believe strongly that it is not only our duty to represent our clients to the best of our ability, but also to educate them throughout every step of the process, armed with top notch information and market insight, so that our clients make the best decision possible.
So why should you work with us, and how will it benefit you? That's simple; we treat our clients like family and always put their best interests first. We provide service and results with determination, due diligence and expert knowledge by building a heart-felt connection.
We would welcome the opportunity to be of service to you and your family.
Pat Hogan and Abigail Belcher