JLM Design & Events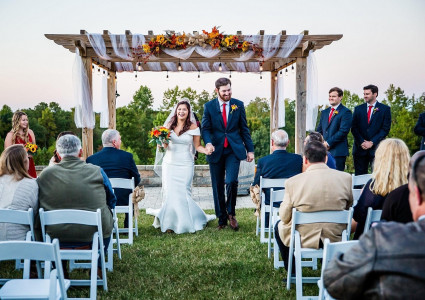 Vendor Deal
       Contact us today to book your Free Consultation!
JLM Design & Events is located in RVA and was founded in early 2020 by Johanna Milby. Johanna previously worked as the Senior Coordinator & Lead Planner for a well-known local venue in Richmond VA, where she found her passion and fell in love with the process of helping clients realize their vision and helping them turn that vision into reality!
With many years of experience and expertise in the wedding and events industry, Johanna with the support of her wonderful husband, Wes, and two little sidekicks (Liam & Owen), decided to follow her passion and officially open the doors to JLM Design & Events!
JLM Design & Events specializes in designing, planning, & coordinating memorable occasions! JLM offers a wide variety of services & packages that can be customized to fit each client's specific needs, because as we know every wedding & event is a completely unique, personal, one-of-a-kind experience! We are here to take care of all the little details so that our couples and clients can fully relax & enjoy the planning process & their wedding day!
Let JLM Design & Events help you design, plan, and coordinate your next memorable occasion, that will leave you & your guests talking about it for years to come.
Contact us today to join the JLM family & begin your story, we look forward to helping you turn your vision into reality, cheers!