Jerel Crockett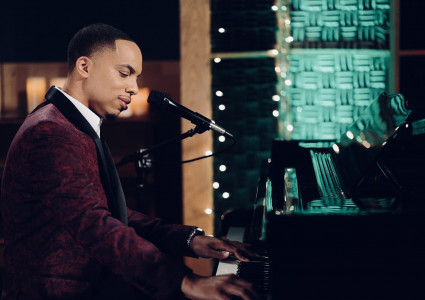 Jerel Crockett is a singer, pianist and music producer from Richmond Virginia. He was recently featured on CBS 6 news, highlighting his journey into the music industry, as a top musical talent from Central Virginia. For many years, Jerel has had the pleasure to be a part of wedding events as a guest soloist, pianist and music coordinator. Performing a diverse range of musical genres from Pop, R&B, jazz, and traditional wedding ceremony music. His smooth vocals and piano style are often compared to that of John Legend, Stevie Wonder, in addition to the sounds of other popular artists such as Ed Sheeren and Michael Bublé.
Jerel has had the opportunity to perform as an artist in residence at the MGM resort at National harbor, as well as the wedding anniversary soirée of celebrity couples featured on The Real housewives of Potomac.
Jerel is looking forward to meeting you at the upcoming Bridal expo!