Imagery by Erin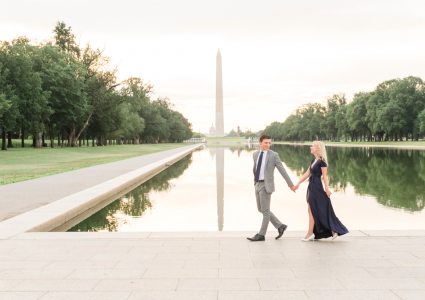 Vendor Deal
       Engagement sessions included with both standard packages!
My artful approach to photography both flatters you and helps tell your story. Whether you're planning a wedding, want to capture memories of a growing family or just need some headshots, my priority is ensuring you have a great experience and love your images!
How I approach wedding day photography depends on the moment and your preference. Wedding days are joyful celebrations. As your lasting keepsake of the day, each photograph should be styled accordingly.
Are you looking for a wedding photographer to help ensure you'll have classic images from your special day? I offer complimentary consultations so we can get to know each other and I can show you what a wedding experience with me looks like!
But don't take my word for it, here's what my clients say:
Erin was such a fantastic photographer! We only had a few months to plan our wedding once we booked the venue, and Erin made everything super seamless. She even recommended a super exclusive spot in DC for our engagement photos – which we continue to get compliments on to this day! She was amazing and I could not recommend her enough.
Nora & Chris
The pictures truly looked like they were supposed to be on the cover of a bridal magazine!"
Caroline & Greg
Erin is an exceptional photographer who knows how to calm down a nervous client. She took magnificent pictures for my bridal portrait and then stunning photos for our wedding. My husband and I look forward to treasuring these images for the rest of our lives. I have two words for anyone planning a wedding and needing gorgeous images: hire Erin!
Michelle & David