Your wedding is important, but budgets have limits, so start with these items you should not scrimp and save on.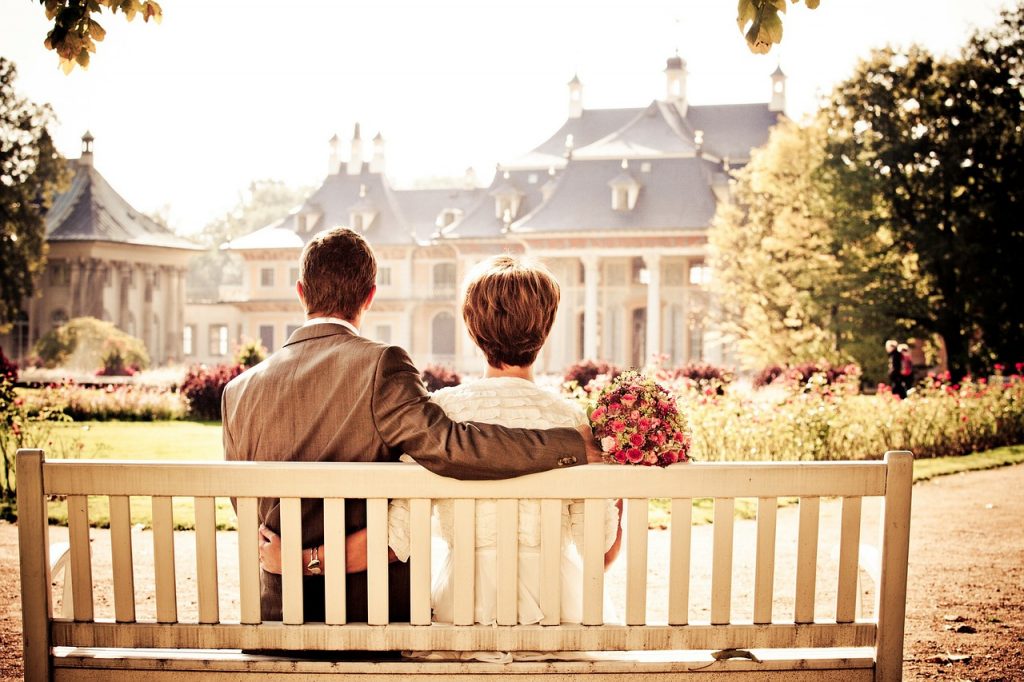 Wedding Photographer
A wedding can benefit from candid photos from anyone you trust with a camera, but you really must entrust your most enduring memories to a photographer that knows what they are doing and will do what they are supposed to do. So research and find the best photographer you can afford within reason. You want someone with energy, and who will engage with you and your guests, so look for charming talent.
Venue
You have to have your wedding and reception someplace that is wonderful. Don't have it just anywhere. If you could take it or leave it, then leave it, and find another place. Place is imperative. Make sure it is a place you feel is your place for your wedding.
Entertainment
From a live music group to a DJ, it really matters if they are talented and in tune with the mood of your gathering. If you don't want someone yelling at your grandma to shake her groove thang, consider who you are hiring, because some DJ's will let it all hang out. And then there are some that really know what to spin and connect with all generations. Music groups are the same. You want there to be a connection. Music is a heart song. This is your wedding.
Lighting
Lighting is as important as flowers as important at wedding dresses as important as champagne as important as the venue, the entertainment, and the photographer. This is not a time for strings of aunties hanging up twinkle lights on a gazebo.
Wedding Dress
Obviously! Need I say more. If it is "the one" then it truly is.
Wedding Dress Alterations
The alterations make the dress, so go ahead and get someone who knows what they are doing and will do right by you.
Shoes
Not obvious, but you want good quality, comfortable shoes, and cheap shoes just won't cut it. Get shoes you can live in and look beautiful. They really do exist. Cheap heels break and come apart at the seams.
*Tip: there are little plastic cups that actually can go on your heals so they don't sink in on a lawn or in sand so easily; just search "prevents shoes from sinking into lawn."
Bride's Bouquet
The flowers the bride caries are not only seen in the photos, but they are part of the show when she comes walking down the aisle with all eyes on her. They should be real, not silk. They should smell wonderful. They should feel like magic in her hands.
The Cake
It is the centerpiece of the reception like the bride is the centerpiece of the wedding. It is immortalized in photos and in memory. It is liable to be the only special, over the top, gorgeous cake ever made just for you. It should be perfect. Because after that, or not too long after that, it is liable to be only cakes decorated with My Little Ponies and Minions. Serious. Have your cake and eat it too!
Menfolk's Suits
It doesn't make the list often, but scruffy boys in a wedding are not the thing, and a well dressed man is worth a wedding in these days of slackers. So have the guys dressed and tailored, too. You can't photoshop out a bad suite or a poor fitting. Clothes don't make the man, but they can make the wedding, and if anything, they'll make it into the photographs.
I know it goes against many of our sensibilities to splurge on things that we will only have for a day, but that is why some are so imperative and special. If it was up to me, no one would have to scrimp on their weddings, but if someone has to start trimming down their budget, these are the things I would not allow to be touched, especially if you are giving yourself enough time to plan.
The person that can help save you money is your wedding planner because he or she can negotiate with vendors and the like and they will know who is a good deal when it comes to tents, seating, tables, and the like. They will help you shop for quality and for value. But make sure to make it clear where you are not willing to compromise.
Cheers to a special union in your near future!
---
Virginia

Bride

Magazine
features the best
Virginia
Weddings and
Virginia
Bridal
Shows. Find it all in one place. Check our blog posts regularly for the latest show information.