What screams summer more than a low country boil? Also known as a shrimp boil, this informal dinner option is ideal for a casual rehearsal dinner prior to a summer wedding. Let's take a look at all the components you'll need to host the perfect shrimp boil rehearsal dinner!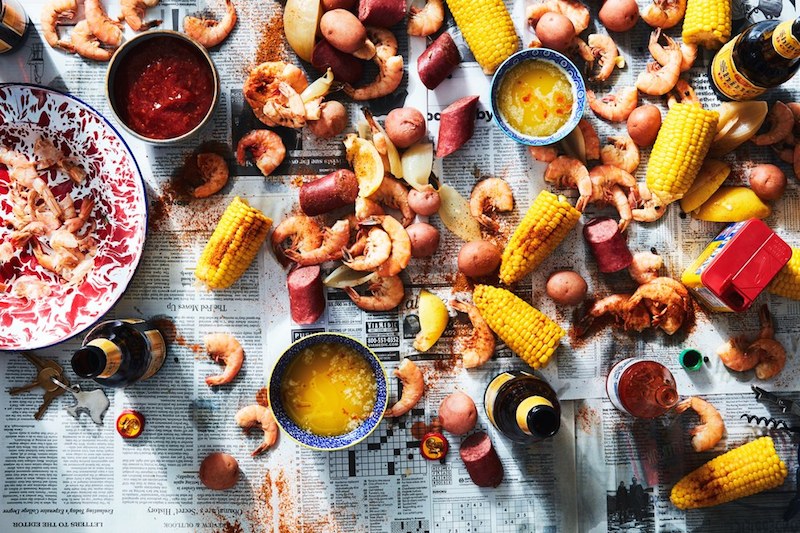 Photo from San Diego Style Weddings
First Thing's First: Invitations!
Before choosing invitations, you must decide on a guest list. Traditionally, the wedding party, immediately family, and out of town wedding guests are invited to the rehearsal dinner. Depending on your budget and individual situation, the number of guests you invite can differ. No matter how many people are on your guest list, invitation are a must. Choose from a variety of invitations that match the theme on websites like Etsy and Zazzle.
Venue
What makes a low country boil a perfect option is its versatility. It can be held at your wedding venue if you already have access to it or simply in a back yard or park. No need to acquire an additional space to host the rehearsal dinner when doing a shrimp boil! Low country boils are typically boiled over an outdoor burner, making this an ideal dinner that can be cooked outside or in a variety of settings.
Decorations
One word: RED. Subtle red decorations would compliment the meal perfectly. Pick up some red gingham tablecloths and nautical decor for an easy way to spice up the venue. Hanging red paper lanterns would add dimension to the space. Don't forget a photo backdrop! Something as simple as a greenery photo backdrop with red accents should do the trick. A welcome sign, like the one below, is another great addition to the decor. A white sign with red writing will match the theme and catch the guests' eye. This elegant, budget friendly welcome sign is available on Etsy from MarryMePaperBoutique.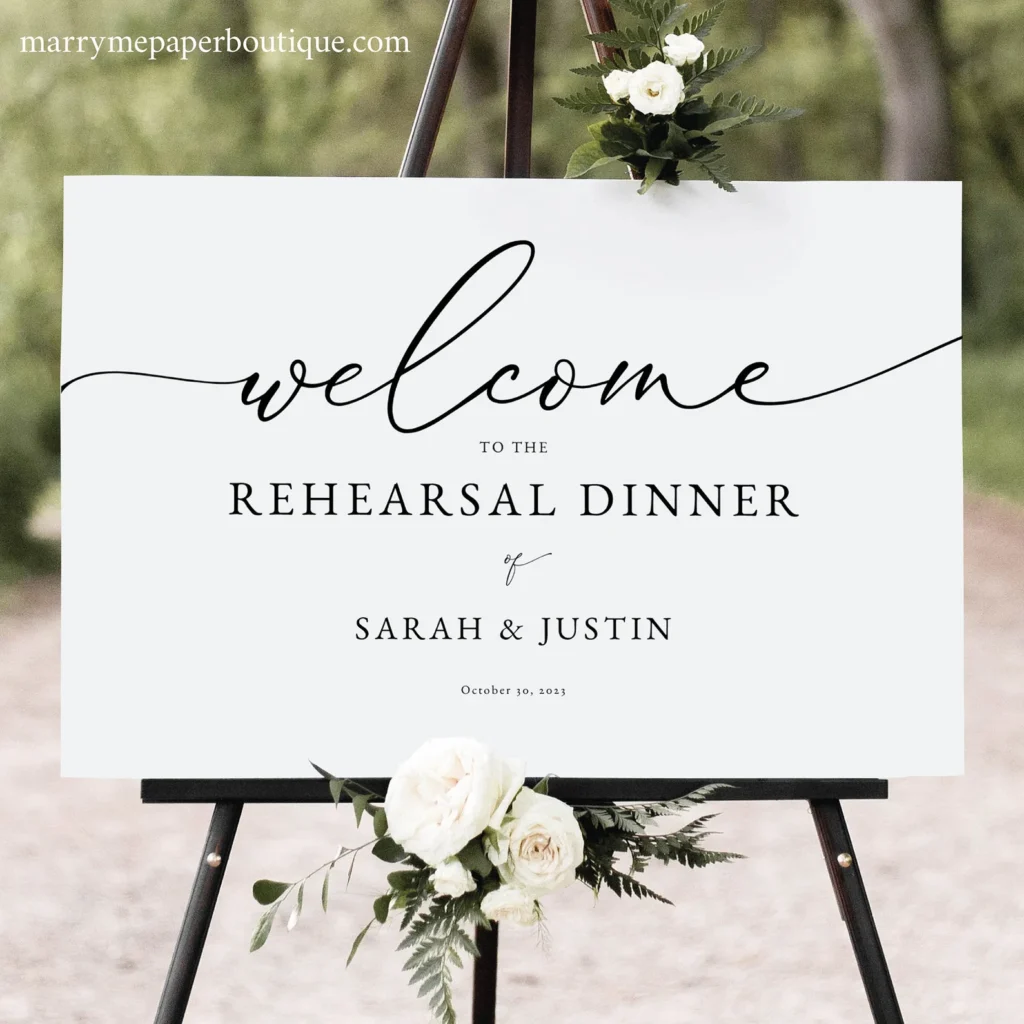 The Most Important Part: Food!
Typically, low country boils consist of shrimp, potatoes, sausage, and corn. Feel free to add, or take away, ingredients depending on the pallets of you and your guests. Adding crab legs would compliment the meal perfectly. Having a chicken option for those who don't prefer seafood is also encouraged. Check out this recipe from Our Balanced Bowl for step by step instructions on how to have a successful boil! You can't forget melted butter and additional seasoning!
Feel free to add sides at your discretion, a low country boil is typically a meal in itself, but you know your guests better than anyone. Sides like bread, coleslaw, and macaroni and cheese would compliment the main course perfectly.
Shrimp boils are usually served family style, so grab some newspaper or brown craft paper to layer the tables with and pour out the good stuff! Paper or aluminum serving trays are good choices in lieu of regular plates. Remember the plastic bibs and wipes for your hands. If you choose to include crab legs in your feast, pick up some crab crackers and seafood forks.
Dessert
The rehearsal dinner is the perfect place to serve the groom's cake, if you're choosing to do one. The groom's cake, a southern tradition, is a special opportunity to showcase your future husband's interests and hobbies.
If you're not planning on participating in the groom's cake tradition, these special sugar cookies will perfectly compliment your meal. Continuing with the theme, these precious cookies look too cute to eat!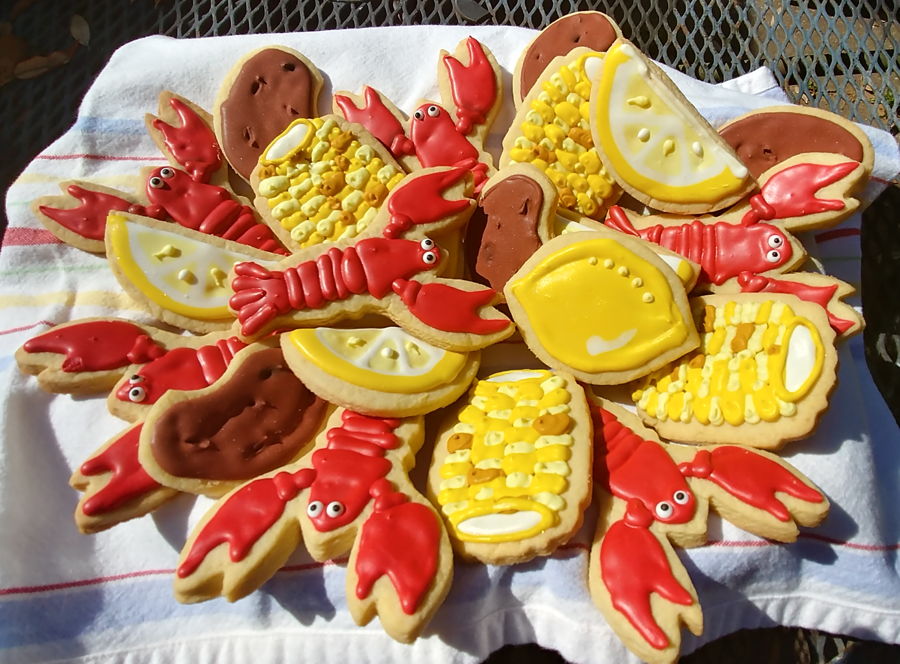 Photo by Rivergirlcakes on Cake Central
If you are planning a wedding in Roanoke Virginia, Richmond Virginia, Fredericksburg/Northern Virginia, The Shenandoah Valley, Coastal Virginia or in Charlottesville/ Lynchburg Va. we can help with your wedding planning and ideas.