Whether you're tying the knot in these last few days of October or going hard into the late Autumn vibe in November and early December, there are tons of special touches you can add for a vibrant, joyous nod to the season without breaking the bank and stress load with last minute details.
Below, you'll find some of my favorite touches in décor, activity, and favors for a stunning Autumn Virginia wedding (or elsewhere, really)!
Autumn = Pie Time!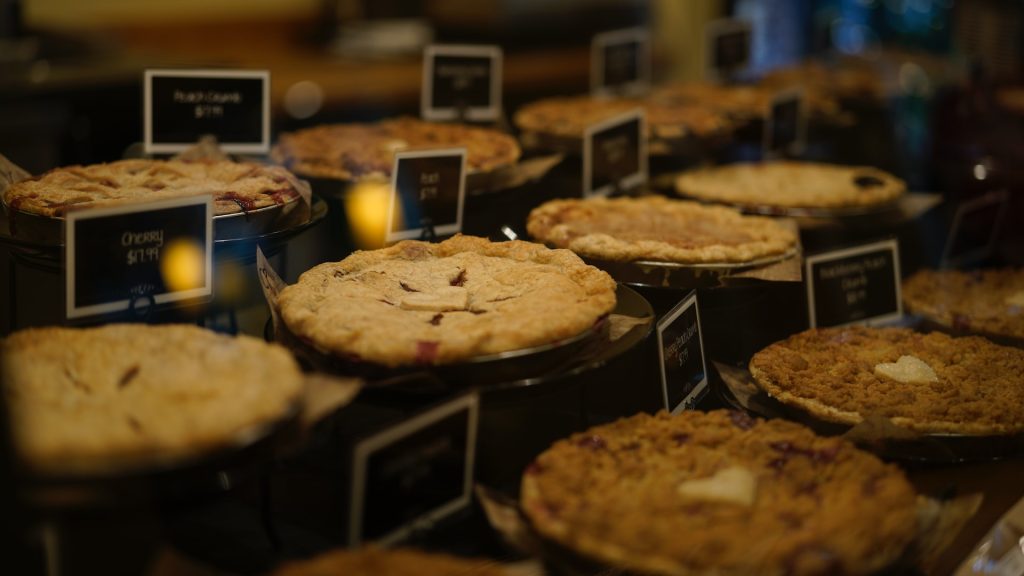 There are loads of bakeries everywhere around that make incredible pies perfect for the season. You can load up your dessert table with apple pie, pumpkin pie, pecan pie, whoopie pies, and, well, just about anything else in season or out.
If you don't want to add specialty pies, you can just order ahead at the local bakeries, letting them know you're looking for however many of each without the extra frills. Or you can order up some of the special selections not available elsewhere and year-round.
Hayrides Galore!
If you have any outdoor spaces at your venue, there's a good likelihood a hayride is an option for your guests. And by hayride, of course I don't mean you have to have a literal one, but rather a trailer pulled by a tractor with some Autumn décor touches. Either option could be a great choice for your event, depending on your preferences.
You could also opt to ride in or away on the tractor wagon (definitely recommend skipping the hay for that one!) for a fun Autumn touch, too.
Seasonal Cider Station
Apple cider is a favorite part of the fall season for many folks, so why not consider a cider station for your guests? You can go with apple, pear, pumpkin cider, and so much more. And you can opt for either a sweet (non-alcoholic) or hard cider station or have one of each. Your guests can enjoy their preference.
Go for Tweed and Plaid
Rustic just feels right in the fall. With burlap décor pieces and rustic wood items, you have that country rustic feel already going. But add in some tweed or plaid (or both!) and you've really upped that Autumn game.
Use plaid table runners for your guest tables or service tables, aisle bows, and more. Or deck out the men in tweed suits for a distinctive look that will look stunning, warm, and seasonal at once. Or, if you're feeling the Scottish vibe, get the guys to don some tartan touches or even kilts.
Go with Naked Desserts and Cake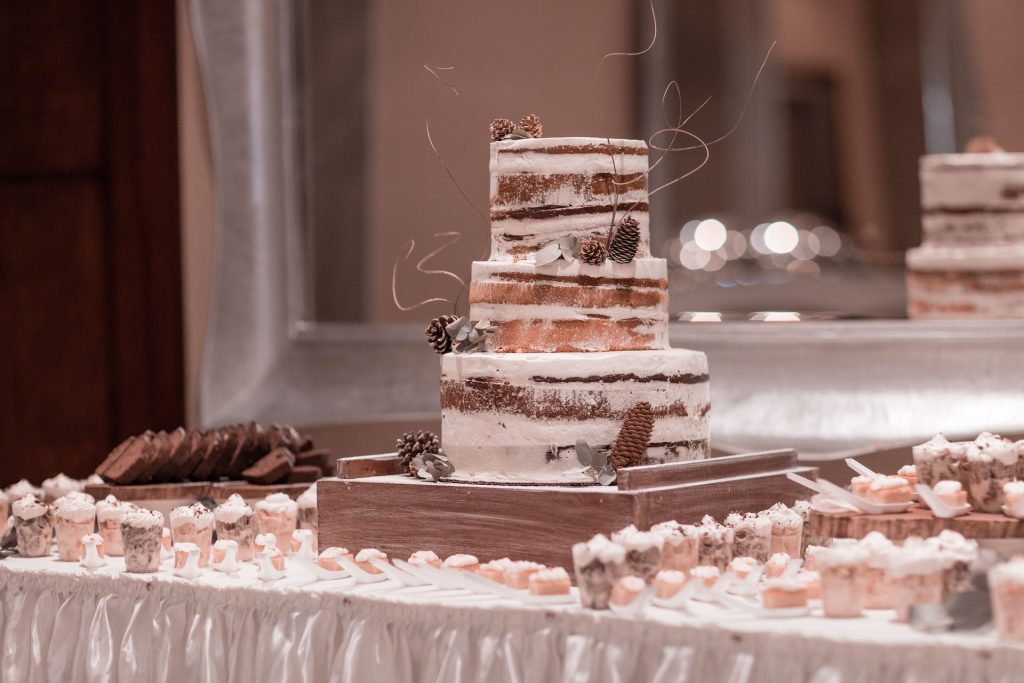 Autumn is the perfect time for the simplicity and beauty of a naked cake for your wedding. Other naked desserts are great too, from cake donuts to muffins – they all blend in perfectly with the warmth, earthen tones, and rustic vibe of the season.
Decorate with Fall Produce
From apples to pomegranates, fall is abundant with gorgeous produce you can decorate with. Set out pumpkins for the standing décor, add pomegranates or apples to place settings and even center pieces, have an apple bobbing station with name cards, or colorful corn cobs as sprays of color in your various settings throughout.
Decorate with Feathers and Foliage
For a warm seasonal twist on the typical décor, add in some pheasant and rooster feathers for an autumnal flare. The colors blend in perfectly with the season, adding a unique touch unlike other seasons.
And don't forget about foliage! As the leaves start to fall, collect them as you take walks with your love, stepping away from planning and work for a few minutes a day (or hours!) and gather up your free décor touches.
You can always find inexpensive faux feathers and leaves on sites like Amazon and Etsy, too, if the real thing isn't a great choice for your situation.
Offer a Hot Cocoa or Tea Bar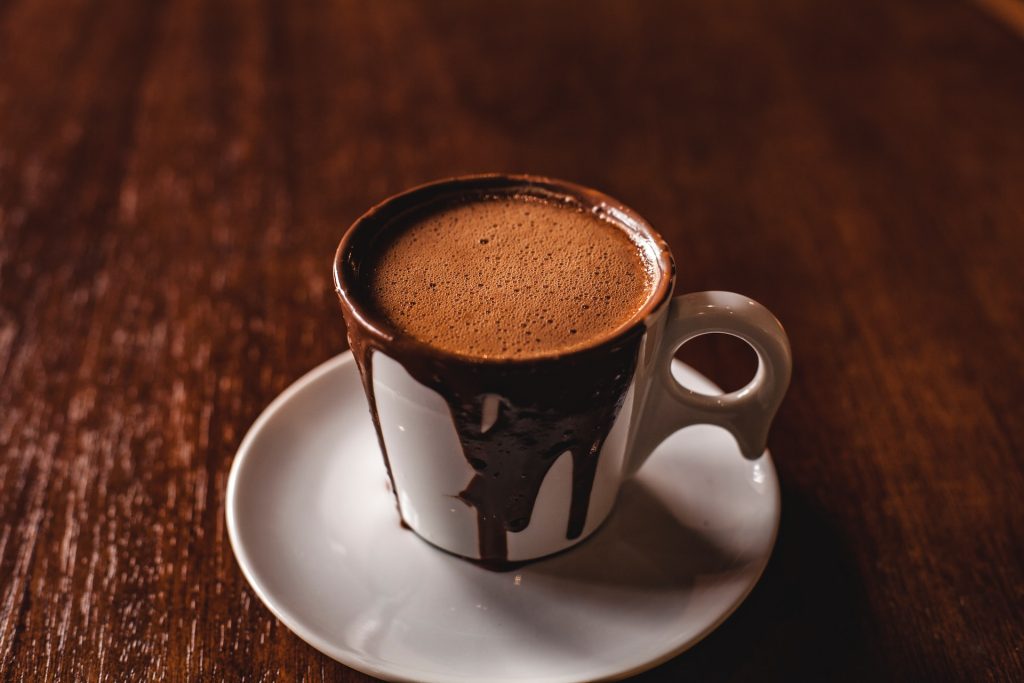 For your non-alcoholic drink station, you can pull out that hot cocoa and tea you've been holding on reserve for cooler weather.
With the hot cocoa, you can serve up a ton of choices in types of cocoa, as well as the add-ins like mint chips, chocolate chips, butterscotch chips, peppermint candies, cinnamon, and more.
For a hot tea bar, put out a selection of teas in the black and green, white, and herbal selections. This is what I did for my October wedding, and offered about 10 different tea choices with fun cups and saucers, sugar, honey, lemon, and milk for add-ins.