Getting That Gorgeous Bridal Glow
By Beth A. Crotty, N.P., Carilion Clinic Cosmetic Center
Prep your skin for the big day with these recommendations from Carilion Clinic Cosmetic Center.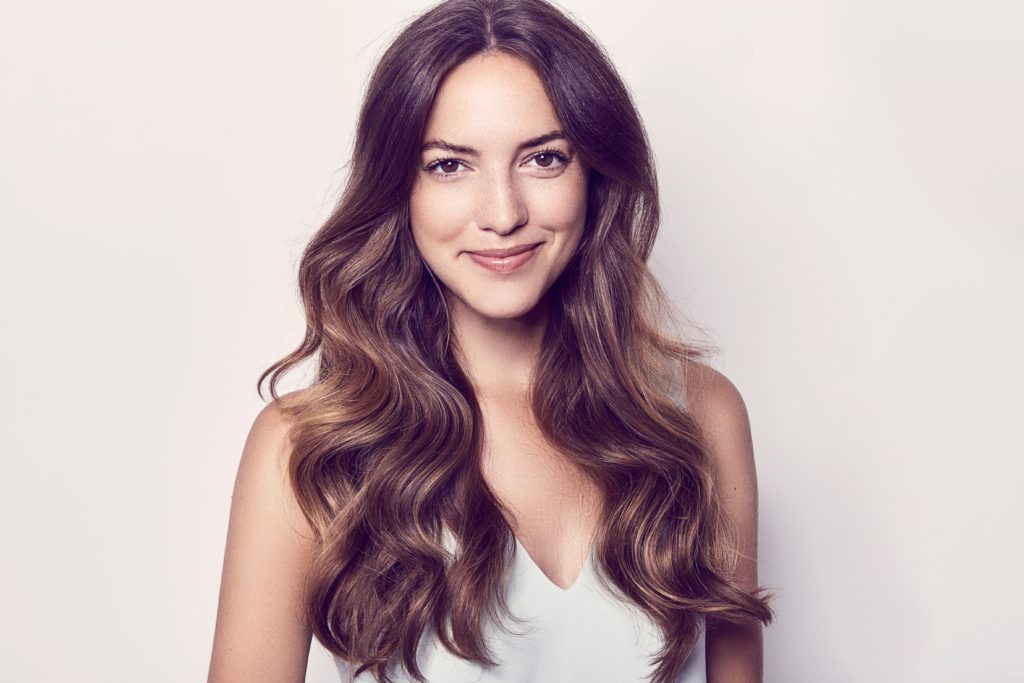 Just like your walk down the aisle, your pre-wedding beauty routine requires some solid planning and attention to detail, but it doesn't have to be difficult. Let's review some ways you can practice those three little words that are so important on your wedding day: love your skin!
Plan for Your Wedding Day Skin
We've all seen the commercials that make achieving healthier skin look quick and easy. You can certainly achieve it, just not overnight. Timing is everything when it comes to skin care and involves some simple planning.
Whether it's simply using the right skin care products or having a special service performed, you should get a skin consultation as early as possible so you can develop a plan for what products to use and services to take advantage of leading up to the big day. This is one of the many reasons why Carilion Clinic Cosmetic Center offers complimentary consultations—it's a great way to set your goals and start important skin care routines.
Enhance Your Appearance with Laser Treatments
Laser procedures rank among our most popular services to help clients get smoother skin with a clear finish. Laser treatments can reduce the size of pores, tighten skin, or permanently reduce hair growth. These procedures need up to six months to achieve optimal results. Other laser procedures can also assist with reducing skin redness and brown spots. Those treatments typically take between one to two months. The Cosmetic Center is currently offering body laser treatments while continuing to maintain the highest safety standards for its patients and staff during the pandemic.
It's also important to know there are some laser procedures that can require a longer period of treatment. For example, acne scarring can be improved using our laser treatments but about nine months is needed for skin to reach its maximum potential—another great reason to plan ahead!
Get the Glow You're Looking for with the Right Skin Care Products
Using the highest-quality and most effective skincare products makes all the difference when it comes to ensuring you have the glowing skin you want when you walk down the aisle. Our expert aestheticians are extremely passionate about what they do and offer only the safest medical grade skincare products to help keep your skin healthy and beautiful.
Achieve Sensational Skin Using HydraFacial Technology
Our aestheticians offer one-of-a-kind HydraFacial treatments to deeply cleanse, extract, exfoliate, and hydrate your skin. It is the perfect treatment for someone looking for a non-invasive treatment that makes a noticeable difference in your complexion. The secret to its success is the vortex fusion technology that creates a vacuum to easily dislodge and remove impurities evenly with no damage to the skin.
While pandemic restrictions don't allow us to provide full facials, in September, we introduced a series of new services to treat the eye area, neck, chest and back. Whether you choose the Eye Recovery Treatment with HydraFacial Eye Perk or the HydraFacial Neck and Décolleté Treatment, your skin will be refreshed by the cleansing exfoliation that helps calm, smooth, refine, hydrate and brighten your skin.
Amplify Your Lashes and Brows with Tinting
If you want to lighten your makeup routine during this busy time, tinting your eyebrows and lashes is a great way to enhance your features without having to worry about using a lot of makeup products. Lash tinting can even eliminate the need for mascara, so if you're worried about your mascara running at your reception or getting raccoon eyes in the pool or hot tub on your honeymoon, this could be the ideal way to look great wherever you are.
Boost Your Best Features Using Botox
Many brides also have questions about injectables like Botox. If you want to smooth out forehead wrinkles, crow's feet, or lines between the eyebrows, Botox will help you achieve a more natural look. Before deciding on a treatment like Botox, it's important to realize not all wrinkles are created equal. We all have dynamic and static wrinkles.
Dynamic wrinkles are the lines you see when you raise your eyebrows, squint your eyes, or furrow your brows. These wrinkles show up when we animate our faces and show emotion. Once we stop animating, they will mostly go away. These are the wrinkles that respond well to Botox.
Static lines can sometimes be a little more difficult. These lines are in our resting face and come from years of showing emotion using our facial muscles. While these lines can still be present after treatment, getting consistent Botox treatment over the course of a year or so will help relax static lines and give the appearance of smoother skin.
There is no "right" age for getting Botox. In fact, we are seeing many younger clients request this service to help prevent the appearance of static lines. For brides, we recommend having a consultation six months or more before your wedding date. This gives you plenty of time for a trial run so we can see how well it works and make any needed adjustments for the next treatment. The effects of Botox last about four months.
Add More Radiance to Your Look with Fillers
As we age, we lose the volume in our face that gives us a youthful appearance. If younger looking skin is what you want, filler injections are a popular choice for many brides. Filler is injected under the skin to help smooth out wrinkles by filling in areas of the skin where more volume is needed. The effects can last anywhere from one to two years.
It's important to know there are several types of filler on the market, and some filler brands will have multiple types of products under the same name. Selecting the right type of filler is very important because they are made for different areas of the face.  That's why you should always choose an experienced aesthetician who will work closely with you and listen to your goals so you can achieve the best results.
While procedures like Botox and filler can sometimes sound overwhelming, our aestheticians are always available to listen to your needs and offer expert advice on which services and products will give you the amazing, noticeable results you want.
You Deserve to Feel Flawless and Pampered
We're ready to help you develop a customized plan for your big day. We offer special bridal packages that include 25 percent off selected services and 10 percent off injectables. Remember, timing is everything and most of these services should be performed four to six weeks prior to your wedding for the most beautiful results.
Click here or call us at (540) 853-0510 to schedule a free consultation and learn more about our treatments.
—
By Beth A. Crotty, N.P.   Currently a nurse practitioner at Carilion Clinic Cosmetic Center, Beth has five years of experience helping patients improve their skin through non-surgical cosmetic procedures. In addition, she actively served four years in the United States Air Force as a registered nurse and continues to serve in the West Virginia Air National Guard.
If you are planning a wedding in Roanoke Virginia, Richmond Virginia, Fredericksburg/Northern Virginia, The  Shenandoah Valley, Coastal Virginia or in Charlottesville/ Lynchburg Va, we can help with your wedding planning and ideas.