When you're hosting a seasonal holiday Virginia wedding, having seasonal cocktails can be a fun way to add a hint of holiday cheer to the big day without a lot of extra details. So, here are some fun, tasty ideas you could consider serving up on the big day!
Mulled Cider with Cloved Oranges
What Christmas season would be complete without some mulled cider, nuts, and oranges? Well, this cocktail takes that in mind and serves up the perfect sweet and tangy treat in the form of mulled cider with cloved oranges – a unique twist on the holiday drink.
Eggnog Colada
How about mixing up eggnog with a tropical twist and serving up this tasty eggnog colada? The boozey holiday drink uses coconut rum, concentrated pineapple juice, and caramelized pineapple for a sweet, fruity eggnog twist.
Traditional Mulled Wine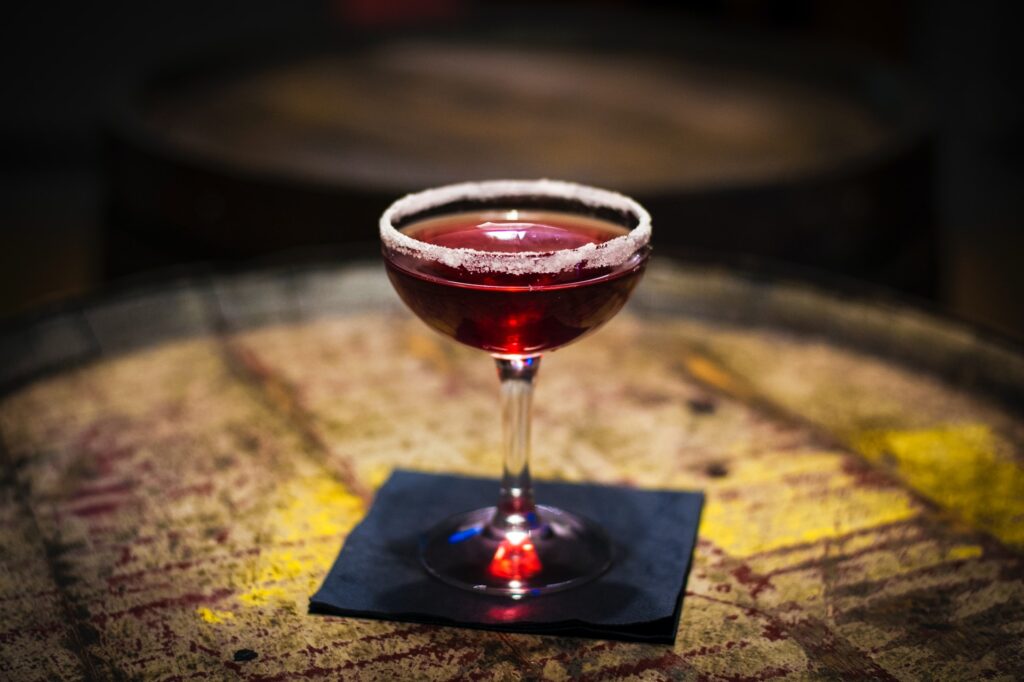 Of course, you might want to lean into tradition and serve up mulled wine for your signature drink instead. Follow the recipe here and touch up with your own ideas for a unique, personalized touch.
Holiday Bourbon Cocktail
Here's a super simple bourbon option from The Beauty Blotter. It combines ginger ale (or ginger beer), cranberry juice, and bourbon for a simple, delightfully sweet seasonal boozy treat.
Salted Caramel White Russian
Salted caramel is, of course, one of the best flavors of the season. And if you like White Russians with its Irish cream and amaretto, you'll love this dazzling wintry cocktail for the big day.
S'Mores Kahlua Cocktail
S'Mores aren't Christmas-y per se, but there is definitely something warming and holiday-esque about them. So, mixing them up in your favorite coffee for a wintry cocktail for your wedding is a great idea, especially when Kahula's involved!
Cranberry Champagne Cocktail
Try a cranberry champagne cocktail for a simple, delectably sweet, and sparkling cocktail treat for your special day.
Cranberry Orange Whiskey Cocktail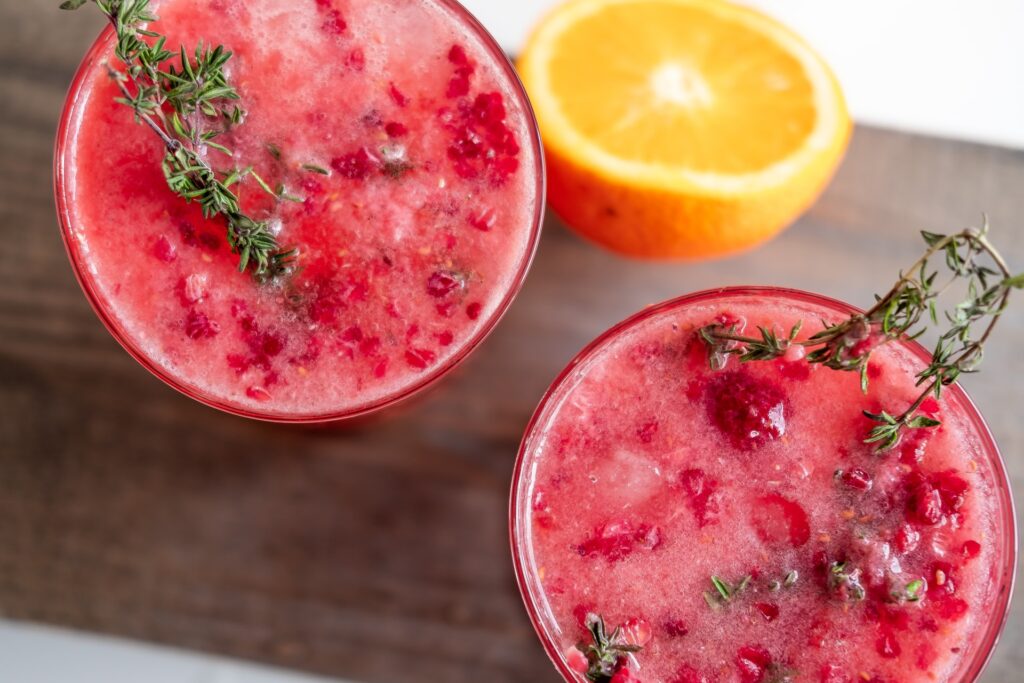 Cranberries and orange together make for the perfect holiday flavor – stir in whiskey and you've got this delightful holiday cocktail for your beautiful holiday wedding.
Pimm's Winter Cup
Most folks think of Pimm's Cup as a summer day drink, but this twist with orange and cinnamon, served hot, makes the winter cup perfect for a wedding day in winter.
Tequila-Spiked Mexican Hot Cocoa
For a hot, rich cocoa treat, mix in some tequila for the perfect holiday cocktail all the grown ups will enjoy. And for the kids – just leave out the booze. Easy, peasy.
Spiced Winter Mojito
Craving something a little different? Consider having your bar tender make up this Spiced Winter Mojito as your signature cocktail for rummy Cuban beverage the whole party will enjoy.
Bourbon and Spiced Pear Cocktail
Spiced pears are one of my favorite treats at Christmas. With this recipe, though, you can up the game with dark, heady bourbon, with some orange peel, allspice, and cinnamon for an extra festive boost.
Hot Buttered Rum
A classic cocktail for the season is a hot buttered rum. Perfectly delightful, rich, and dreamy.
Mistletoe Mule
For the Mistletoe Mule, shake together 2 ounces of Citrus Forward Gin, 1 ounce of lime juice, and 2 pashes of cranberry bitters into a mule mug. Top with ginger beer. Sound amazing? Check the recipe for further details.
Spiced Chocolate Sour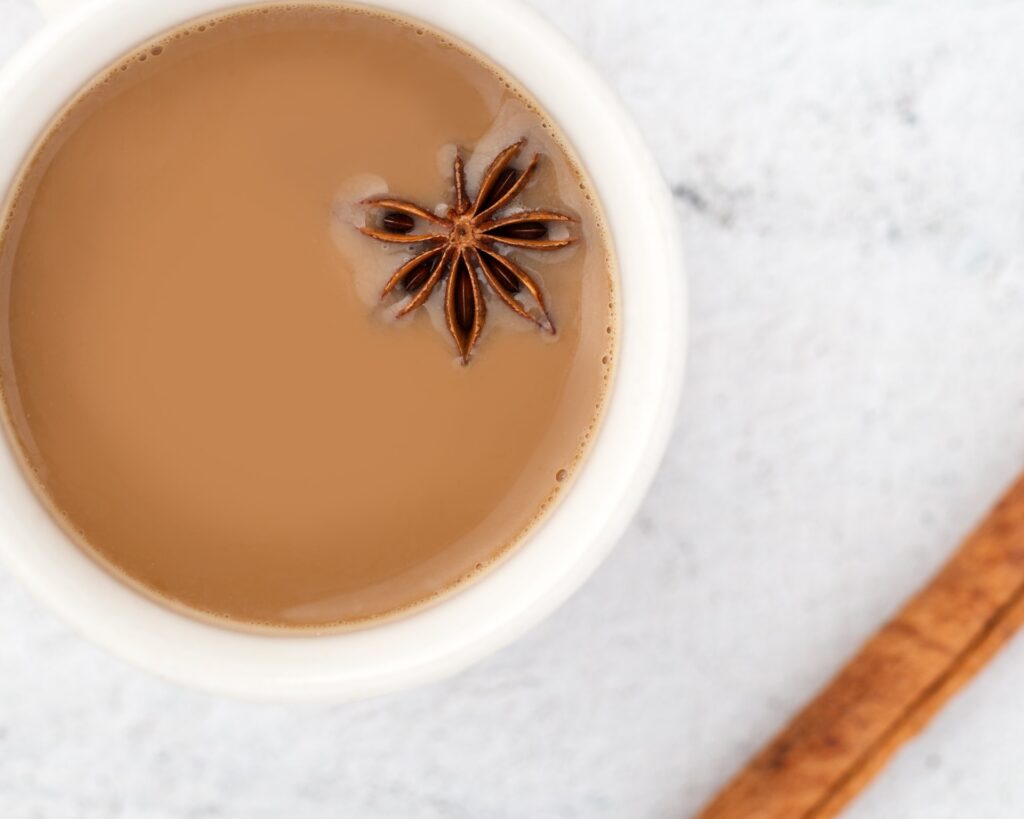 For the Spiced Chocolate Sour, check out the recipe from The Cocktail Lovers. You'll need 1 ounce of cognac, ¾ ounce of Mozart Dark Chocolate, ¾ ounce lemon, ½ ounce clove syrup, and ¾ ounce egg white. Shake with ice, serve on the rocks, top with port.
Dirty Chai Martini
This Dirty Chai Martini is made with plant-based milk, chai tea bags, and espresso, plus vodka. Whip some up for your holiday wedding (or maybe the morning after for a good wakeup before your honeymoon flight?).
Southern Sleigh Ride
Here's a fun one to whip up: Southern Sleigh Ride. The recipe calls for ¼ part gingerbread syrup, juice from 1 whole lime, ½ part Orgeat, ½ part Cointreau, and 2 parts Maker's Mark. Shake well together, and strain into rocks glasses over fresh ice. Garnish with mint.
Cinnamon Rosemary Old Fashioned
For a spin on an old classic, check out the recipe for this cinnamon rosemary old fashioned for the perfect holiday cocktail for your big day.
Pink Peppermint Cocktail
Finally, what holiday cocktail list would be complete without at least something peppermint? Check out this pink peppermint cocktail recipe for some color and sweet minty delight for the big day!