Styled shoots are a creative way for photographers, stylists, and other wedding pros, to show off their visions and to inspire readers for their own wedding planning.
Today's whimsical shoot is a play on Alice in Wonderland meets bridal, shot by Karen Gage Photography.
A note from Karen about this shoot:
"Alice is a modern, styled shoot set in Richmond's famous Quirk Hotel. Its avant-garde theme pulls style inspiration from both Tim Burton and Lewis Carroll's portrayal of the legendary figure.
Part of planning a wedding is deciding how to tell your own love story. The whimsical details and the vintage jewelry are strong elements of the shoot that are accented by soft silvers and blues in her dress and makeup."
What we love:
The whimsy and fantasy combined with wedding elements makes this shoot one of the most memorable and unique submissions we have ever received!
What a creative team!
See more of this shoot in our winter/spring issue.
On her wedding day, Alice falls down the "rabbit hole"…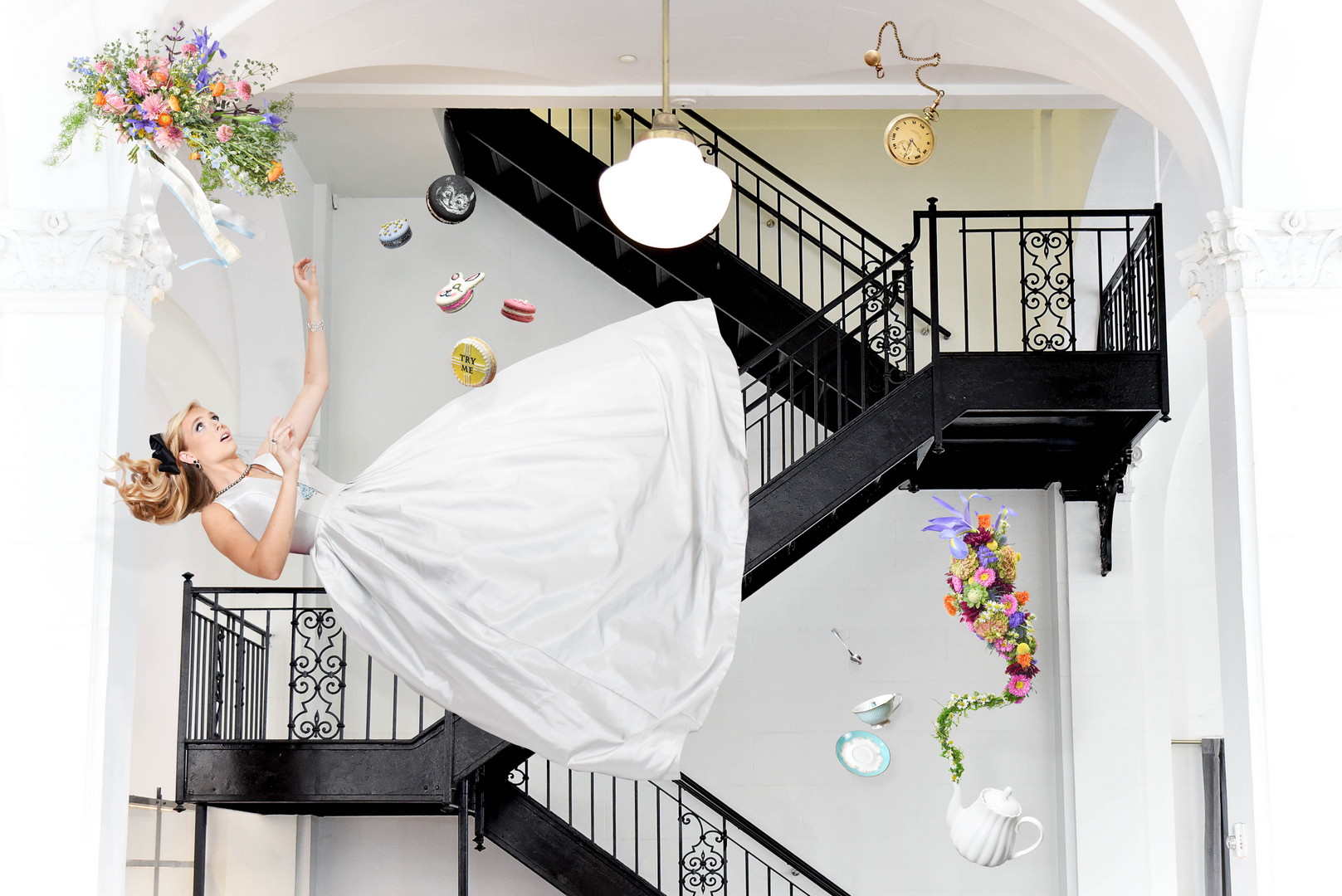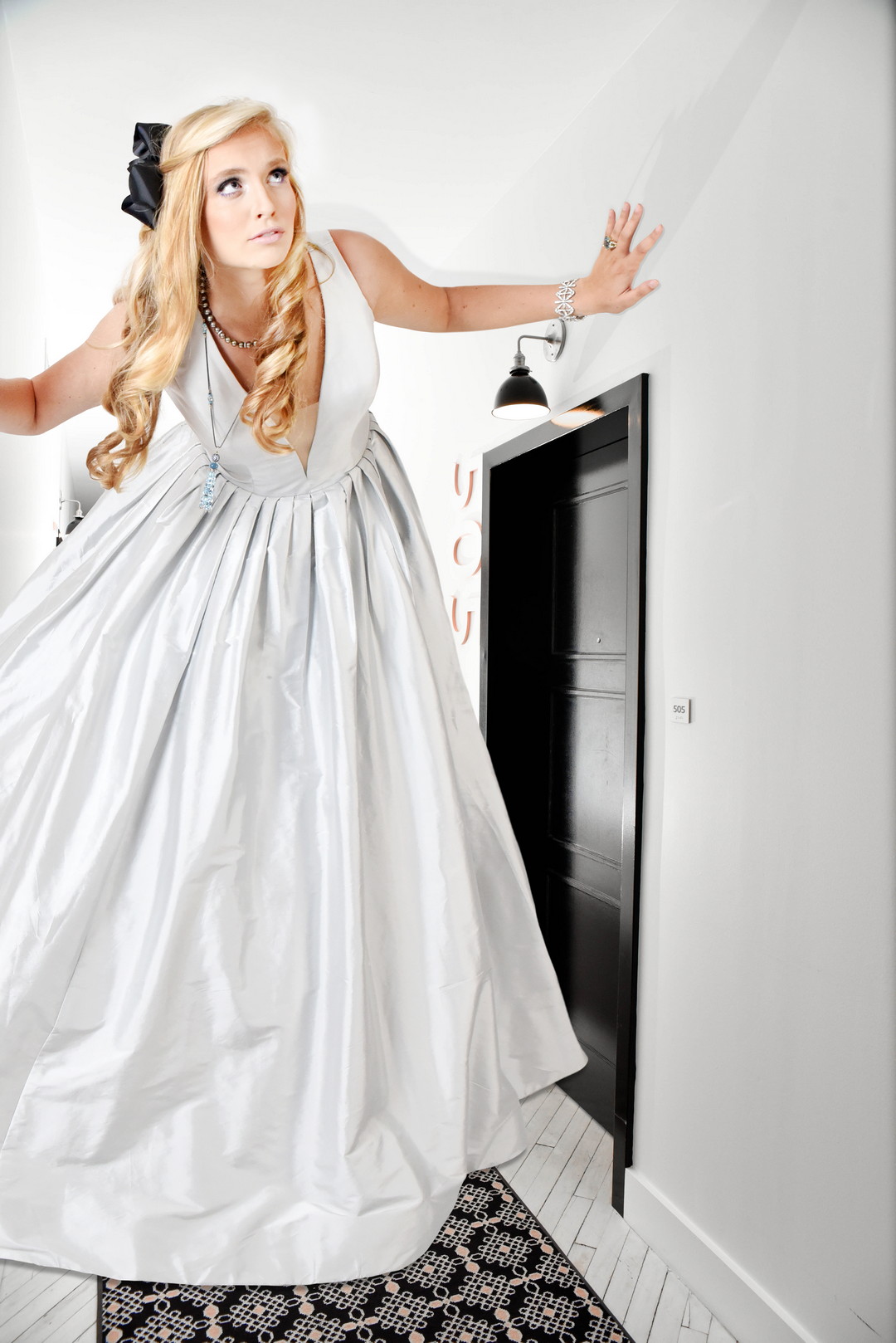 and a magical adventure begins…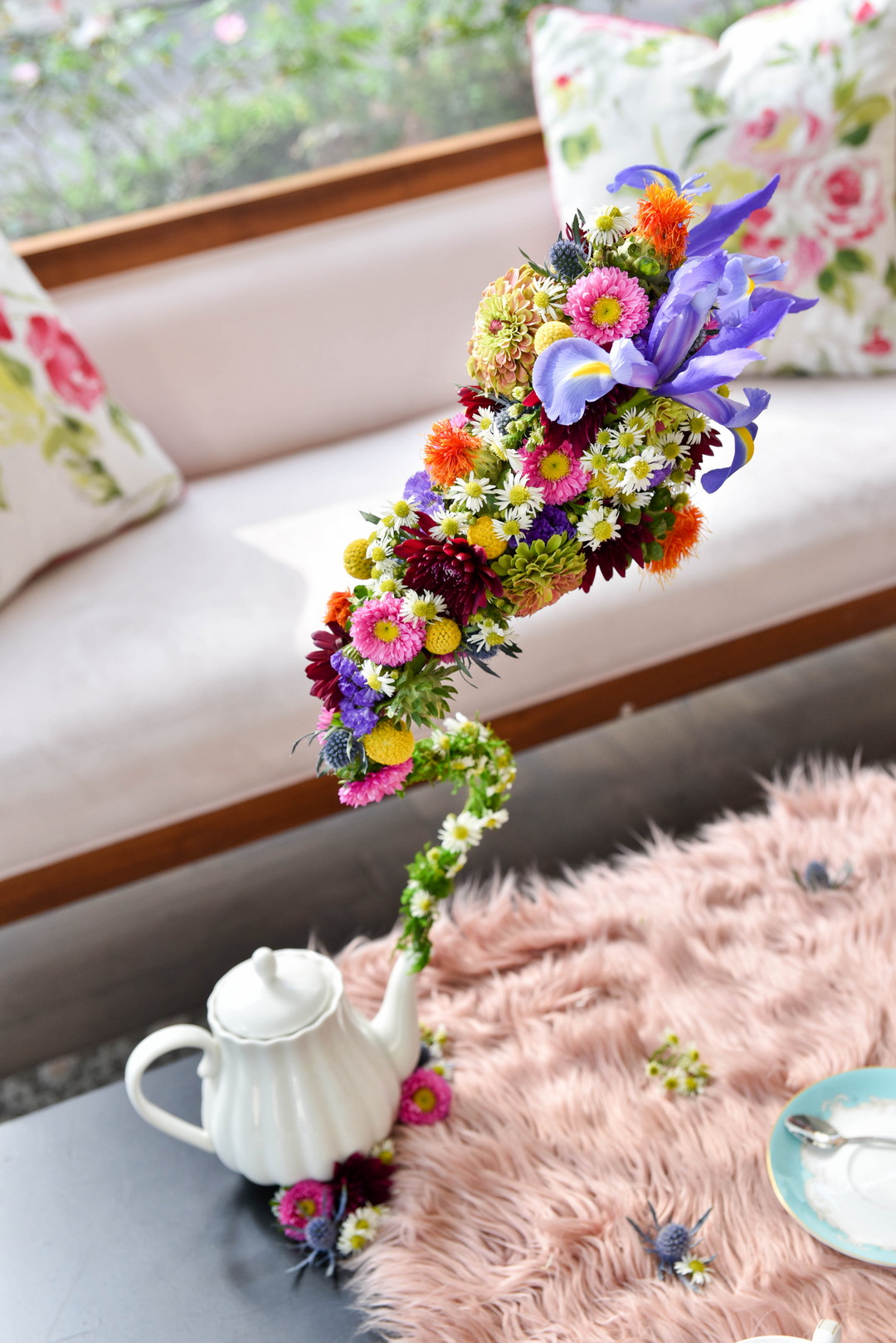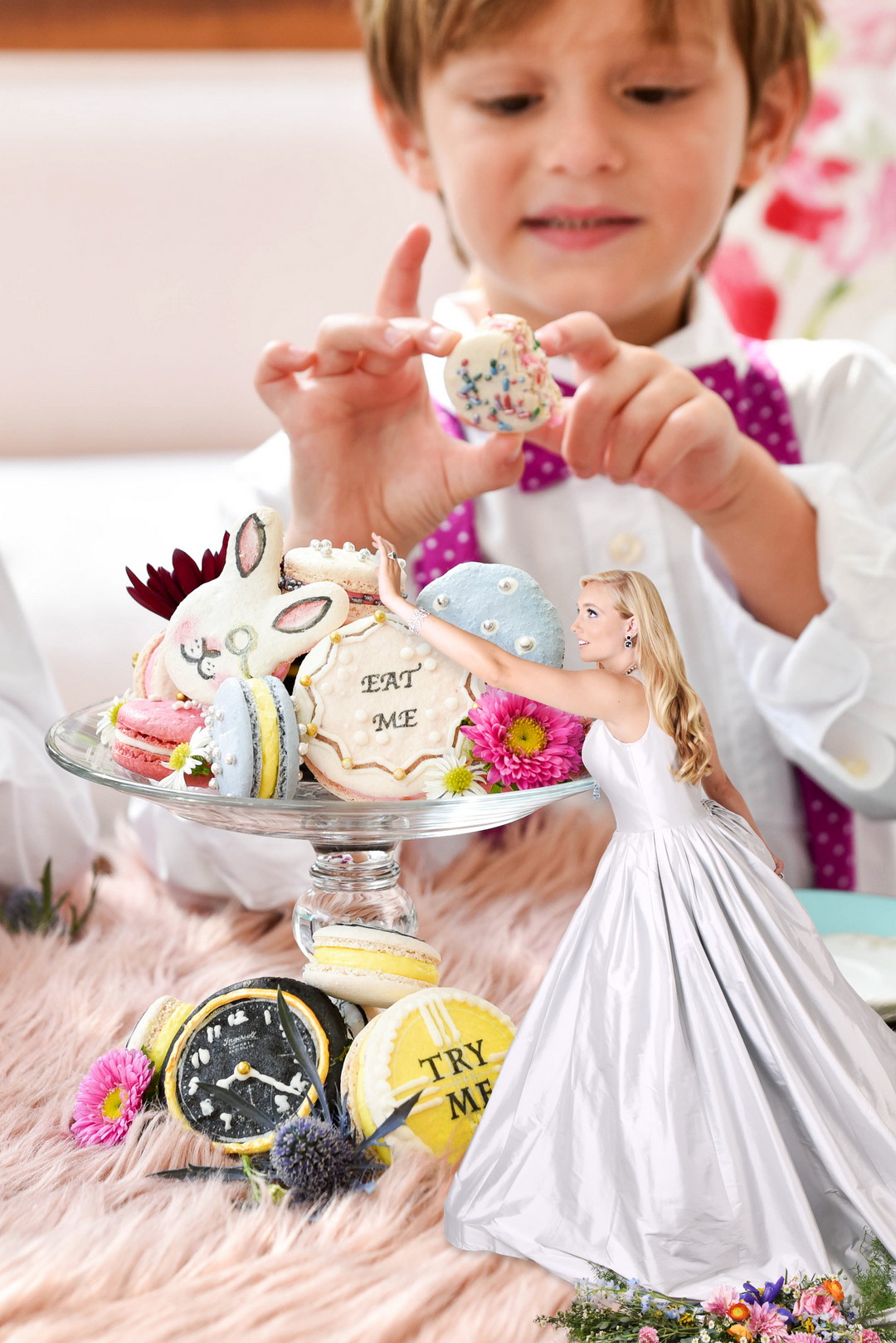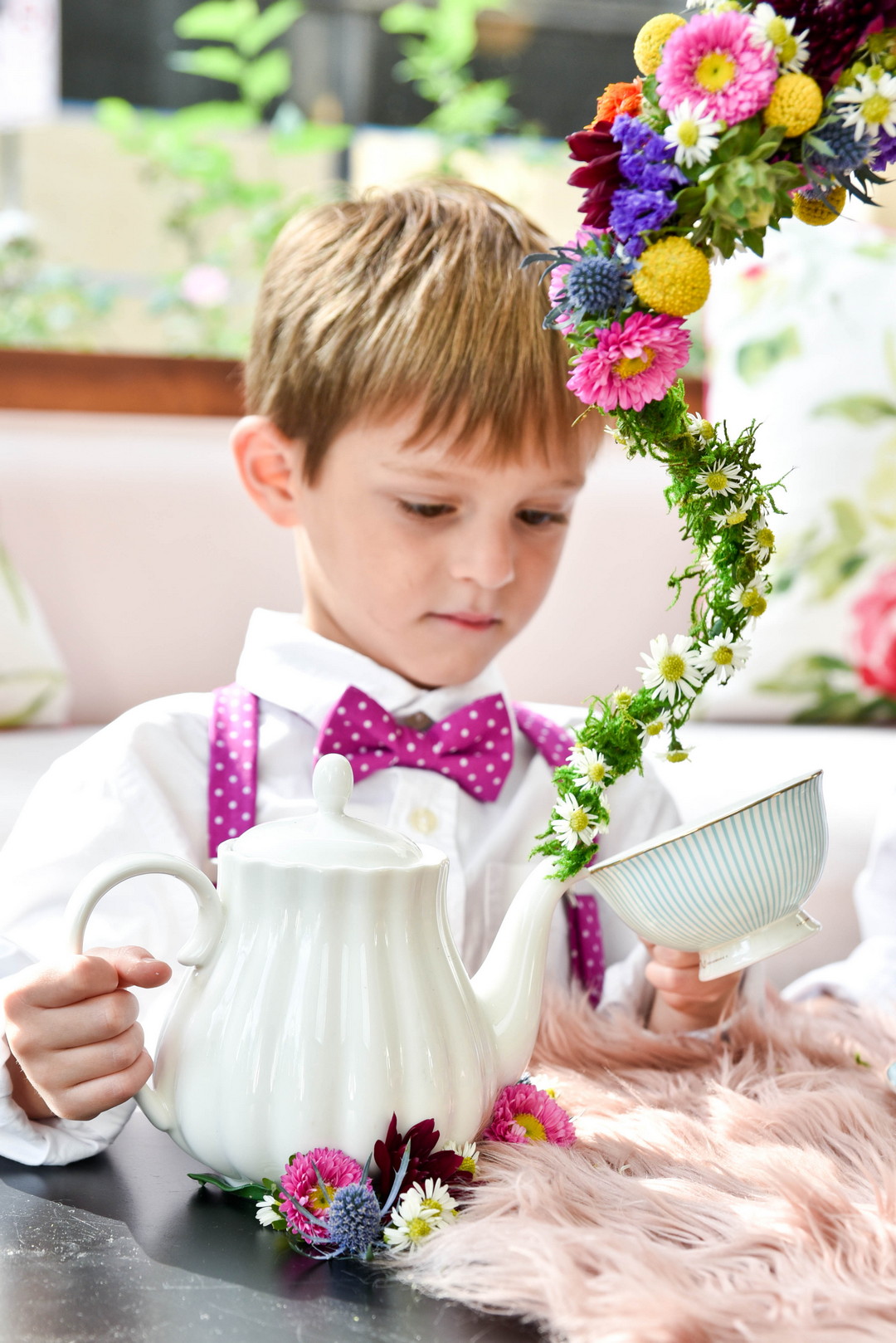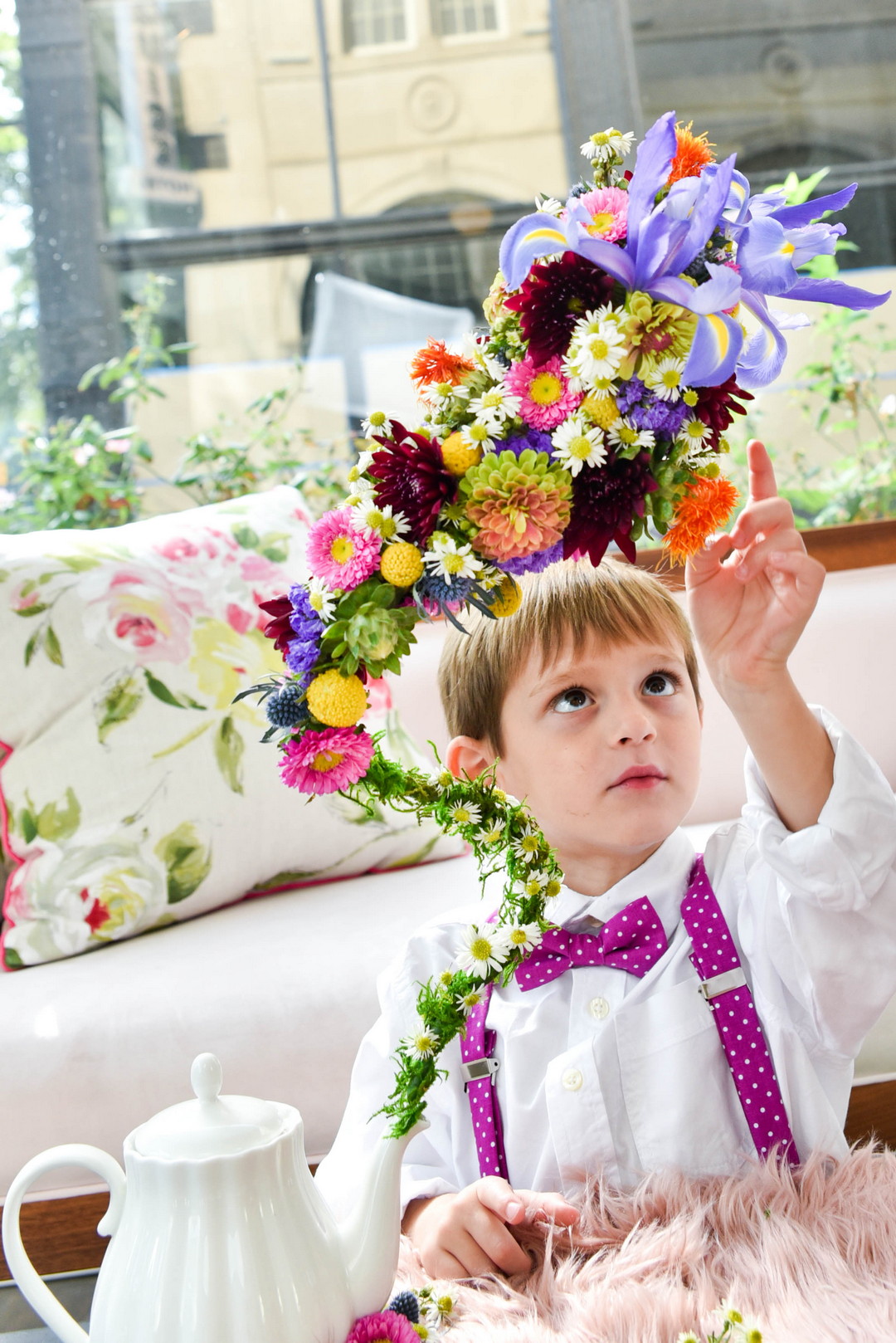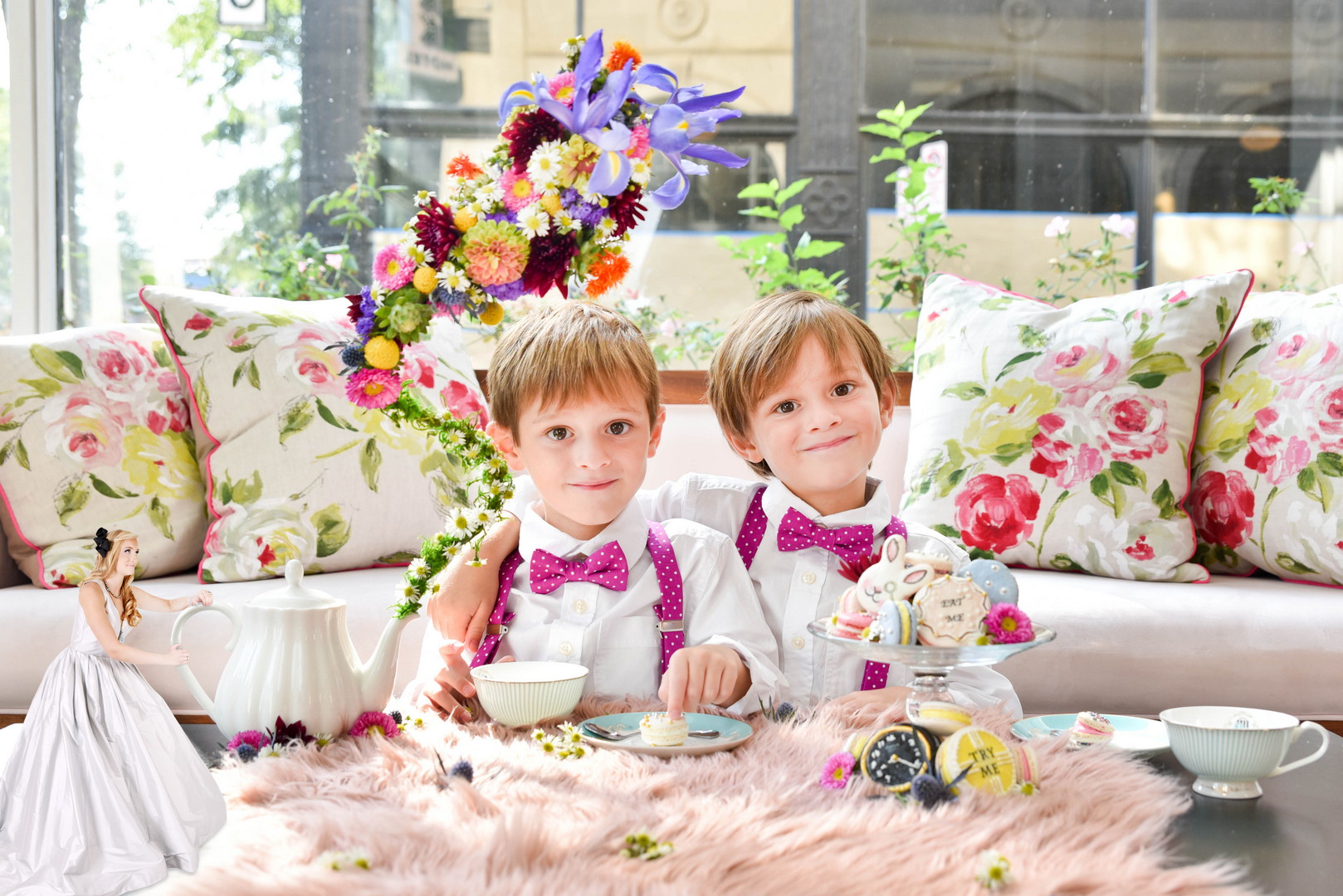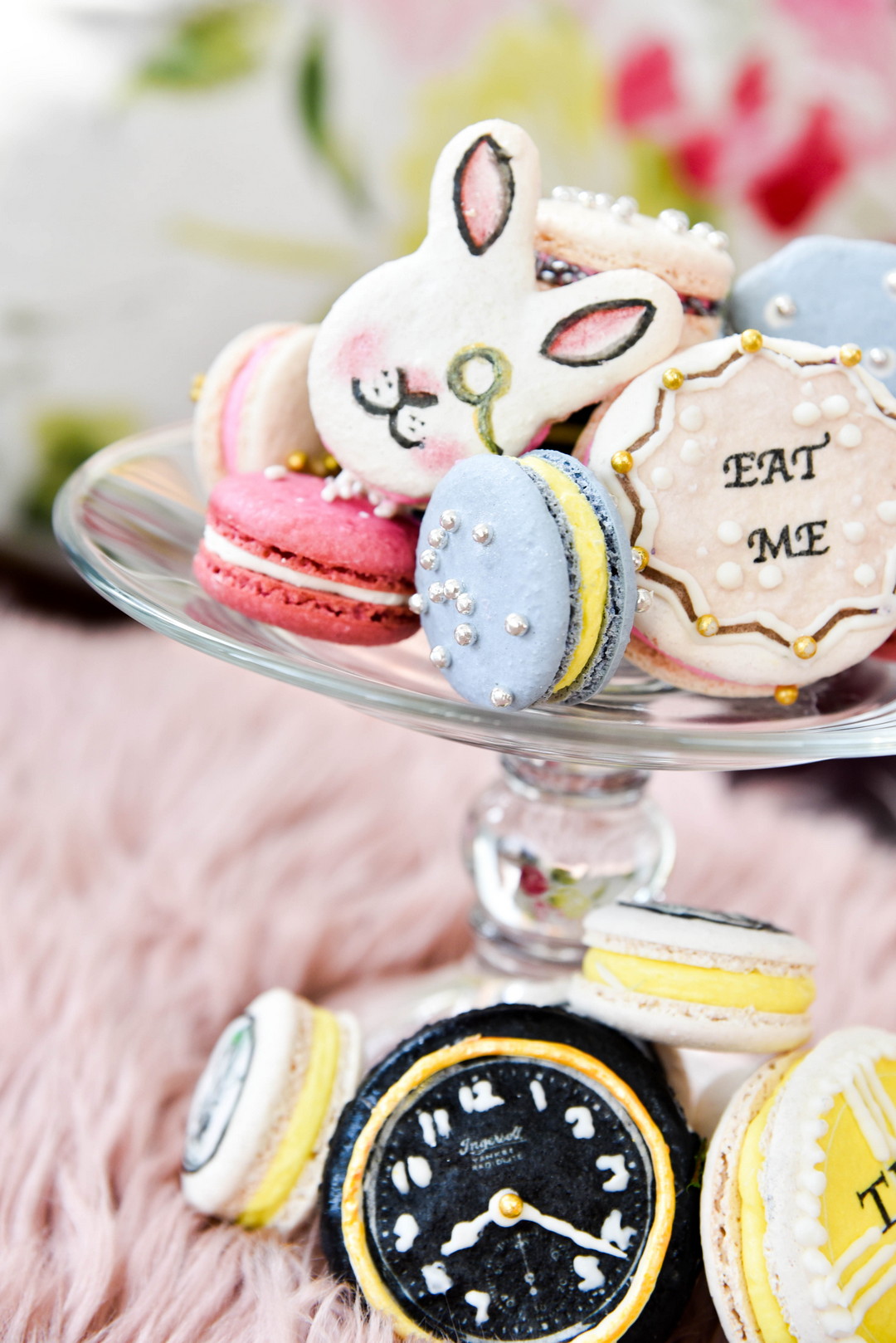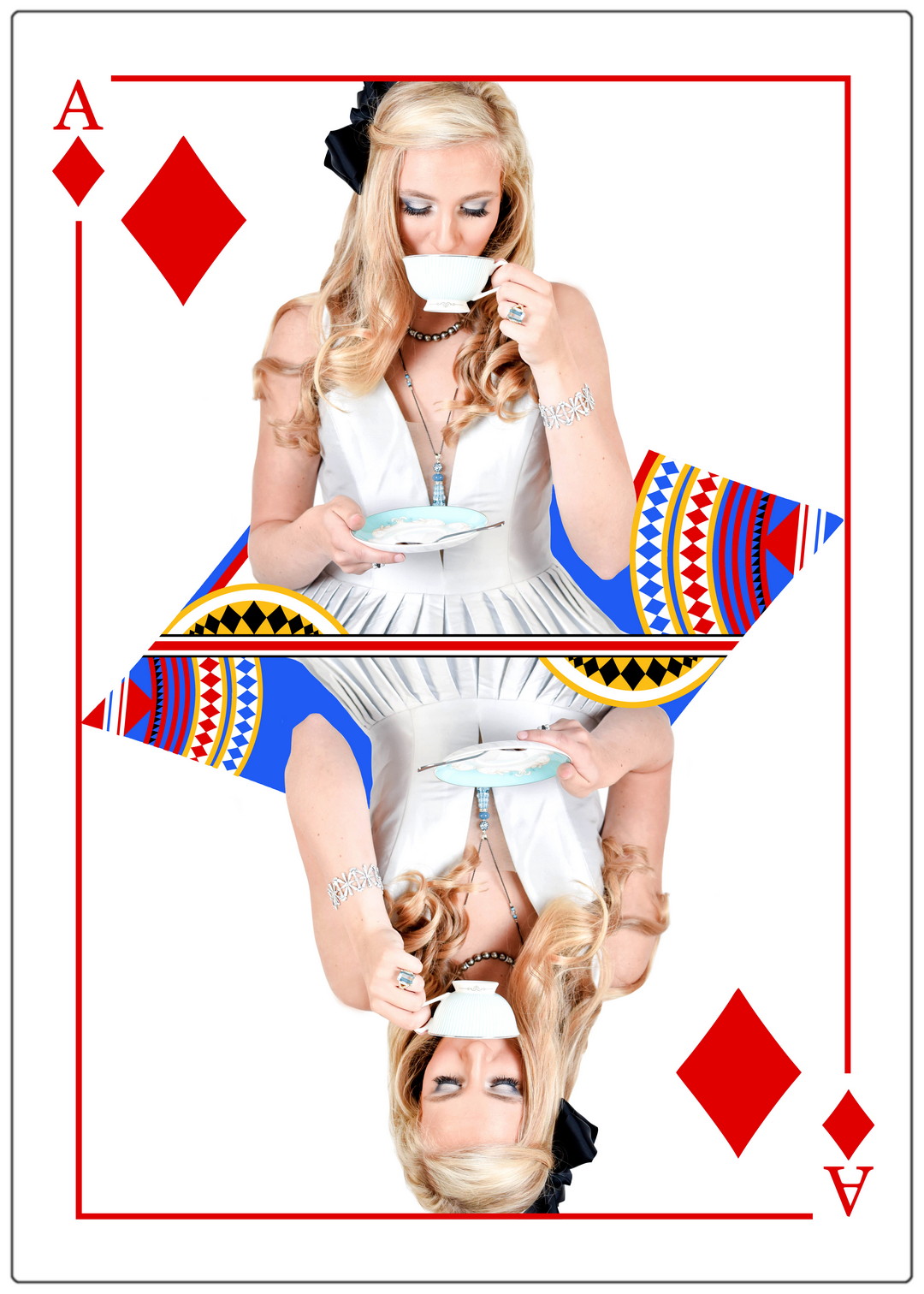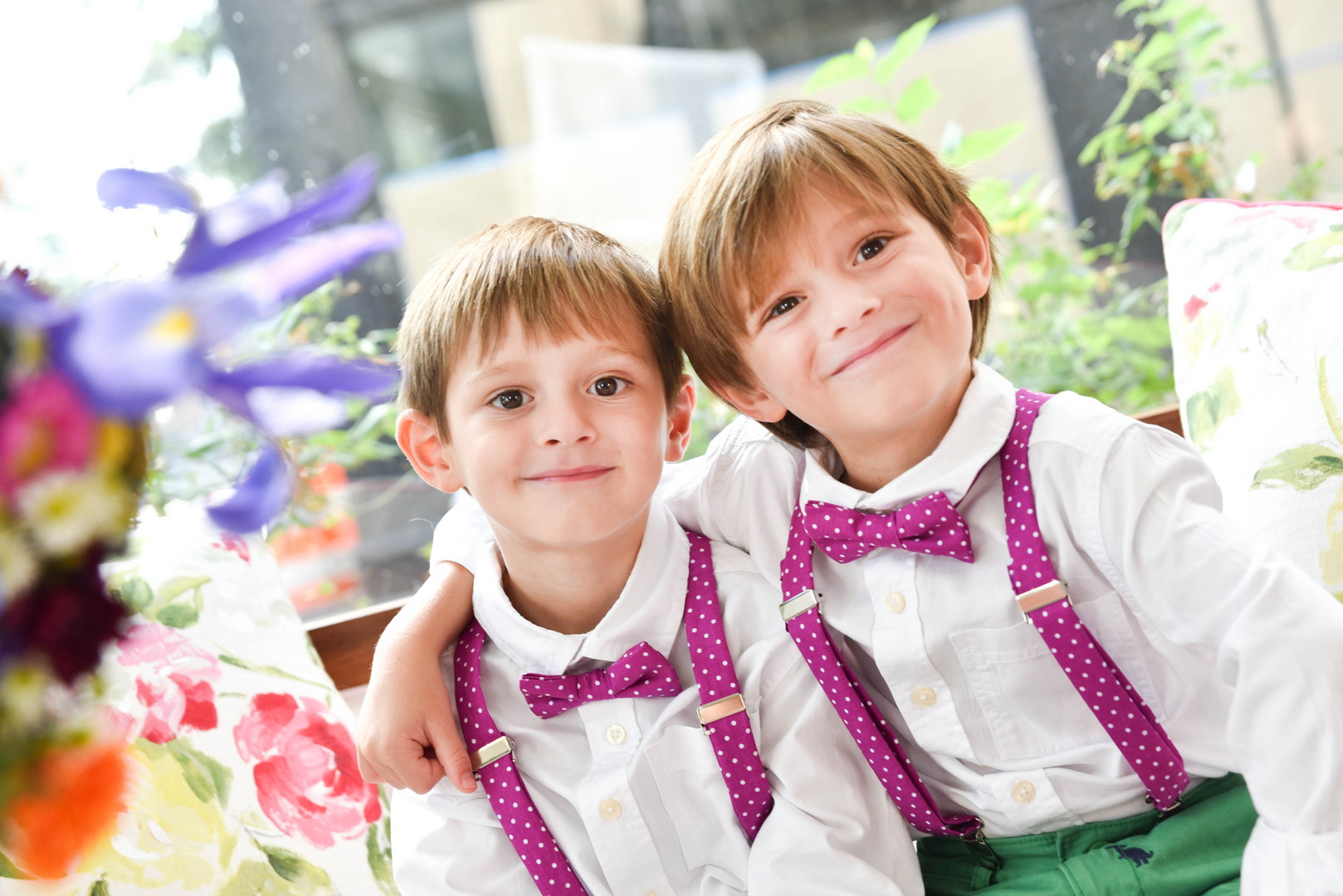 Sources:
Confections RVA
www.instagram.com/confectionsrva/
www.facebook.com/confectionsrva/
At Confections RVA, we create custom treats and event orders. I love whimsical projects and reimagining peoples passions and interests to create delicious little pieces of art. The pictured macaroons are French style with a Swiss meringue buttercream filling. They feature images from the classic Lewis Carroll novel. Their vintage feel enforces the theme and contributes to the style of the shoot
Olive Ashby
IG #OliveandAshby
At Olive Ashby we have a passion for creating heirloom pieces. We create handmade bow ties, suspenders and pocket squares and help bring our clients ideas into reality. In addition to bow ties we create clothing and costumes for shows across Virginia. Making clothing in our workshop outside of Richmond is the most fun and an incredible honor to be able to be a part of slow fashion.
Kara Waggoner Makeup Artistry 
443-604-6467
IG @mua.karawaggoner
www.karawaggoner.com – website
FB –https://www.facebook.com/karawaggonermakeupartistry/
I wanted to create a modern elegant Alice, with the use of flawless airbrushed make up, soft pastel silver and French greys, and dainty pink cheeks. I love how bright eyed and innocent the character Alice looks and wanted to portray that with the use of individual false lashes to really give the "doe eyed" affect. I could envision her having wedding brunch at the Quirk, living in her "real life" fairytale dream.
Schwarzschild Jewelers
store locations
Cary Court in Richmond                         804.355.2136
Alverser Plaza in Midlothian               804.344.0150
Short Pump Town Center                     804-967-0800
Schwarzschild Keller & George Jewelers
https://www.kellerandgeorge.com
Charlottesville                                              434-293-5011
Schwarzschild Jewelers social media:
http://www.facebook.com/schwarzschildjewelers
http://www.twitter.com/schwarzschildVA
http://www.instagram.com/schwarzschildjewelers
Schwarzschild Keller & George social media:
https://www.facebook.com/kellerandgeorge
https://www.twitter.com/schwarzschildKG
https://www.instagram.com/schwarzschildkgjewelers
Jewelry
Alice is wearing:
16-inch strand of Mikimoto Black South Sea Pearls with diamond rondelles, retail $8,600
Phillips House Love Always diamond band in 14-karat white gold featuring 67 diamonds, 0.63 total carat weight, retail $2,650
Phillips House Love Always polished 14-karat white gold 2mm ring featuring 19 full cut diamonds, approx. .13 total carat weight, retail $900
David Yurman Petite Pavé ring with black diamonds, retail $950
David Yurman Black Orchid Chatelaine drop earrings, (sterling silver with lavender amethyst, hematite and diamond)  retail $2,900
David Yurman Mustique Tassel Necklace with Milky Aquamarine, Sky Blue Topaz and Aquamarine in sterling silver with blackened rhodium, $3000
SUNA Bros. 18-karat white gold bracelet featuring 14 brilliant round diamonds weighing 1.73 total carats and 322 full cut diamonds weighing 12.05 total carats, price upon request.
SUNA Bros. 18-karat yellow gold ring featuring a 14.4 carat emerald cut Aquamarine and 34 full cut diamonds,1.16 carats total weight, price upon request
Also featured:
An antique Schwarzschild Brothers gold pocket watch circa 1903 from the Schwarzschild Jewelers archives, not for sale
Quirk Hotel
Instagram : https://www.instagram.com/quirkhotel/
Facebook: https://www.facebook.com/QuirkHotel/
Twitter: https://twitter.com/quirkhotel?lang=en
Website: https://www.destinationhotels.com/quirk-hotel
With a range of charismatic event spaces, bi-level penthouse suites, Quirk Hotel felt the best way to represent Alice in Wonderland's adventure was in our open-concept lobby space which offers natural light and charming aesthetics. Alice seems to have found her way to the heart of downtown Richmond, where Quirk Hotel is located, surrounded by small galleries, unique boutiques and an explosive culinary scene. Utilizing our iconic black staircase that holds tribute to our Restoration bones along with our floral print lobby furniture to match the playful theme of Alice's story, Quirk Hotel was the perfect fit to partner in bringing this shoot to life.
Karen Gage Photography
www.facebook.com/KarenGagePhotography/
www.instagram.com/karengagephoto/
IG: #KarenGagePhotography
Unique floral design and confections were a must for this wedding inspiration. As a photographer, I am always looking for the interesting and unique pieces couples incorporate into their day. These elements always make for amazing photographs.
Tiffany's Bridal
https://www.facebook.com/TiffanysBridal/
https://www.instagram.com/tiffanysbridal/
Alice is wearing a Justin Alexander dress in Silver. The piece is a Silk Dupion Ball Gown with Plunging V-Neckline and Keyhole Back.
Fleuressence
https://www.facebook.com/fleuressenceva/
https://www.instagram.com/fleuressenceva/
https://www.fleuressenceva.com/
The teapot design is a unique piece that incorporates brightly colored wildflowers and the whimsical theme of a wonderland tea party.
The bouquet features locally sourced dahlia and is a vibrant addition to any spring wedding.
If you are planning a wedding in Roanoke Virginia, Richmond Virginia, Fredericksburg/Northern Virginia, The  Shenandoah Valley, Coastal Virginia or in Charlottesville Va, we can help with your wedding planning and ideas.