Whether you're renewing your Virginia wedding vows from 2020 for a larger group or planning a much later-in-life vow renewal to celebrate your continuing love, there are some things you may want to do differently than you were able for your original wedding day.
But you might not be totally sure what to do for the day to get everything taken care of. After all, a renewal ceremony doesn't require the same things (no legal documents, for one!) and you don't want to create extra work for yourself.
So, here's a great checklist of things to keep in mind as you plan your vow renewal.
The Checklist in a Nutshell
Venue(s)
Invitations
Attire
Photographer
Guest list
Food
Drinks
Vows
Reading(s)
Officiant
Hair & makeup
Event planner
Décor
Entertainment
Toasts
Venue(s)
As with a wedding, one the first things you need to deal with for your vow renewals is your venue. They book up quickly, whether you're going with a traditional venue like a church or banquet hall or choosing someplace a little more unorthodox like a zoo or rooftop bar.
Attire
Most of us can't (or don't want to!) wear the same attire from the wedding day for the wedding vow renewal. That means you'll need to decide what to wear.
You can go traditional and choose a gown and tux or you can choose something less formal, or even something like black tie attire that isn't traditional wedding garb. This could mean anything from a "Sunday best" dress or suit to a sparkling evening gown you might wear to a gala. Whatever suits you and your partner best as a couple is going to be the ideal choice.
Guest List
Early on, you'll want to plan your guest list so that other things can more easily be taken care of. Who do you want in attendance of your renewal?
You don't have to invite every person in your phone, and you don't have to have a big affair. In fact, most folks recommend doing a smaller, more intimate vow renewal to save on stress and finances, while also making it the most precious of events.
Choose folks who've been part of your life since you got married or folks you wish you could have invited to the wedding. Avoid inviting anybody you aren't still good friends with, family members who cause you stress, etc. It's easier to "skip" on some of the social niceties for this kind of affair – so do so and save yourself some anxiety!
Food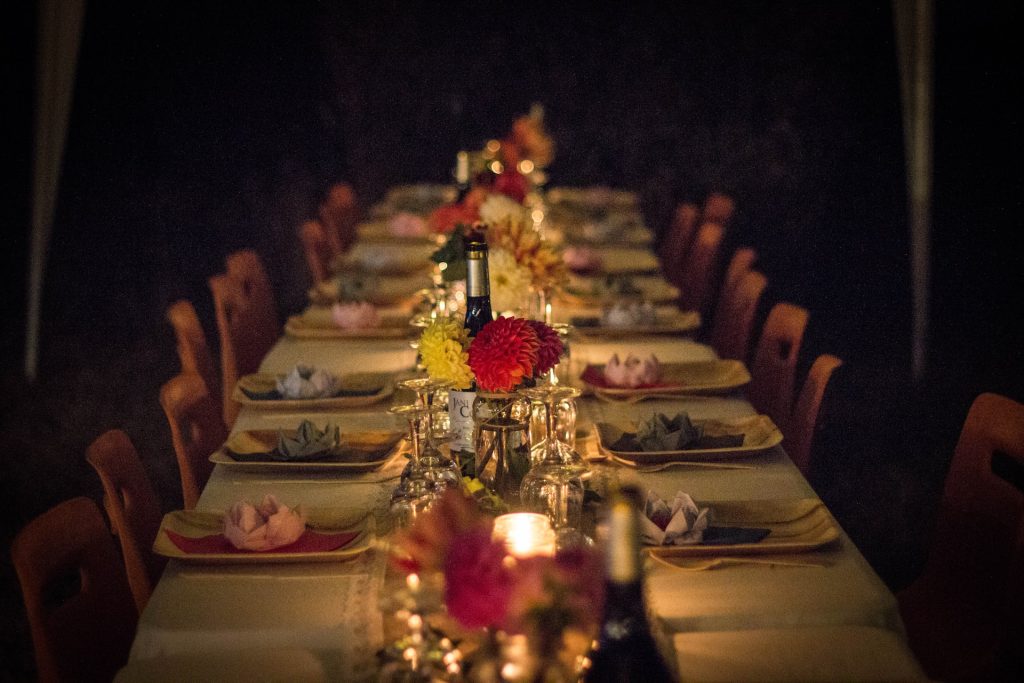 For a vow renewal, just like a wedding, you can opt for any kind of food you want to serve. Ideally, you'll choose options that reflect you and your partner as a couple and the shared lives you've led with the people you're inviting to the renewal.
Think through the meals you and your spouse most enjoy when dining out or cooking at home. Can you have catering come in from your favorite restaurant? Or is a potluck a better choice for your family's style at this stage in life?
Whatever suits you best is the right choice here.
Drinks
Whether you want a dry wedding or an open bar, drinks are going to come into play. Either situation is acceptable. Do what you want and need. It's your day!
Always make sure you have water and nonalcoholic options available, especially as many of your friends will have kids.
Vows
You may choose to renew the original vows you said to each other on the big day or you may wish to update your vows. Whatever you choose, be sure to prepare them ahead of time.
Reading(s)
Just like with a wedding, readings are a nice way to invite your friends and family to help you express the love you share.
Readings are also a great way to involve your friends who weren't in your life when you got married, are more dear than previously, or who weren't able to participate on the big day.
Officiant
For a vow renewal, you can have anyone you want officiate – no license required! The proceedings aren't a legal event, so you can have your kids, your parents, a friend, a cousin – anybody you like officiate the big day!
Photographer
Early on, you'll also want to book your photographer – for the same reasons as mentioned above: they fill their calendars fast!
Choose someone who will help you capture your unique day in a style that you'll want to keep in your home forever. Think through any shots you want (especially any you missed on your wedding day and still regret!) and ways to include new family members and friends in the images.
Hair & Makeup
Whether you're doing your own hair and makeup or hiring a specialist, start planning the way you want to do these for the day. Consider a palette or scheme you'd like that will suit the outfit/dress you're wearing for the day.
Event Planner
If the idea of planning everything overwhelms you, you can hire an event planner or wedding planner. They're not required, of course, but they certainly can help reduce stress and anxiety for the day!
Invitations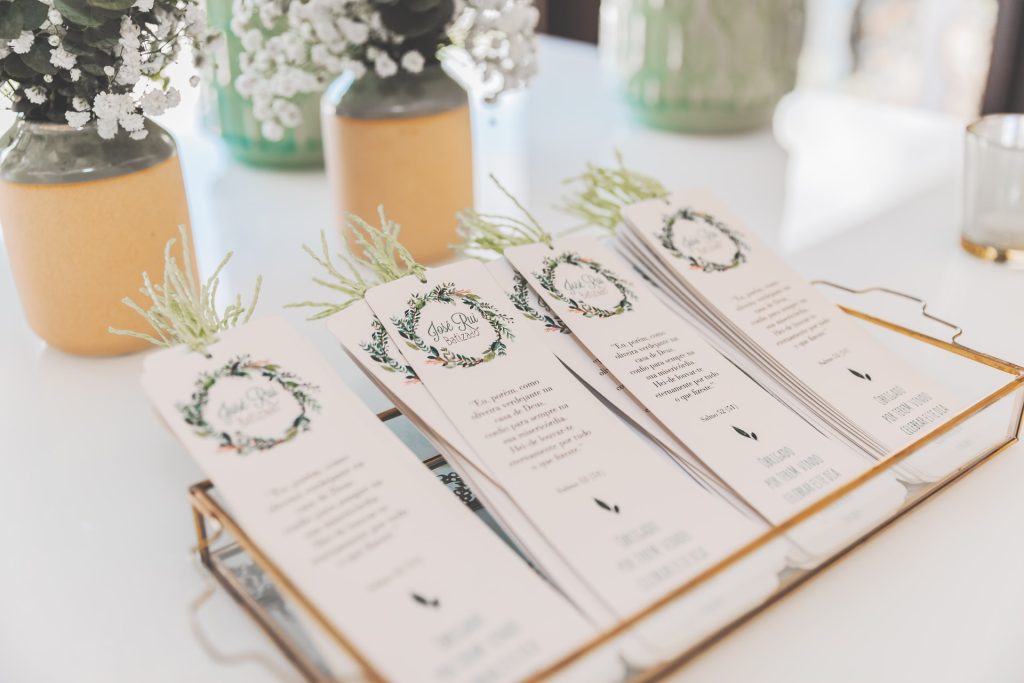 Once you have your date, venue, and guest list confirmed, you can start sending out the invitations! Sooner is better, like with all things, so be sure to find the stationary you want to use fairly early in the process so that they can make it out to guests in time for them to RSVP.
Décor
Your wedding vow renewal ceremony wouldn't be complete without some décor to suit the occasion. Choose a theme or color scheme that suits you and your spouse as a couple or celebrates the live you live together!
An example from my life would be that my husband and I have made many friends who we now choose as family through a fan convention we attend every year. Because of this, we would use this fandom as our theme for the vow renewal, because most of our friends attending would have that thing in common with us.
Entertainment
For entertainment, you may want to relive the days of your wedding or you may want to do something altogether different. Hire a DJ, band, or string quartet, or set up a game zone, watch a movie together at the venue, or anything else that will entertain you and your guests.
Toasts
Instead of a maid of honor and father of the groom making toasts (though, of course, they could!), it's your turn to toast each other and your guests. Plan or write some toasts that celebrate your spouse and the life you've lived together.