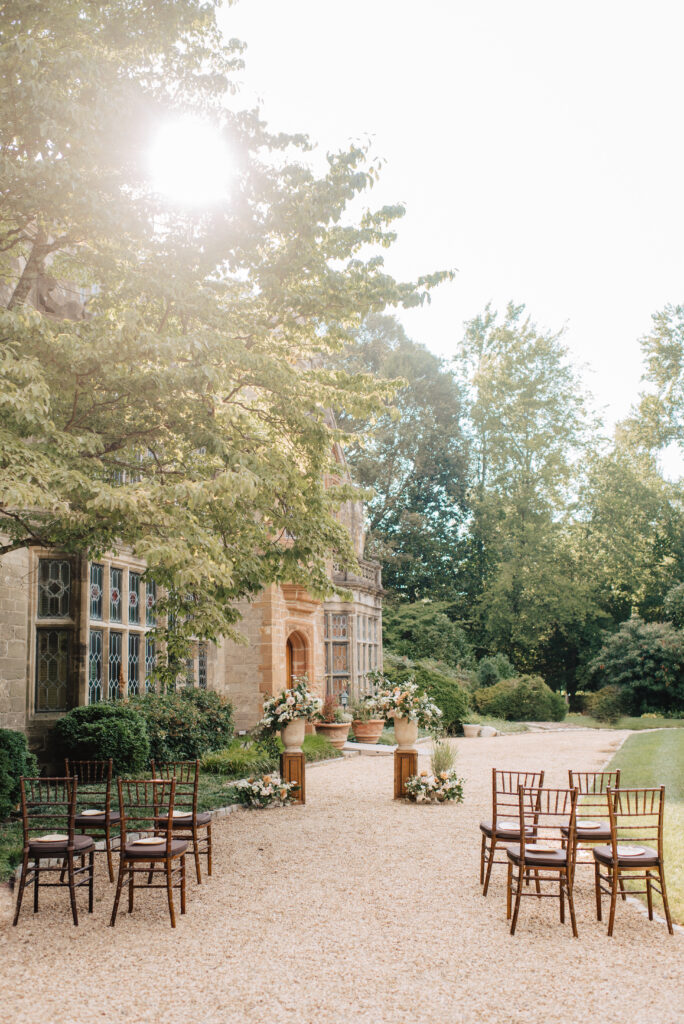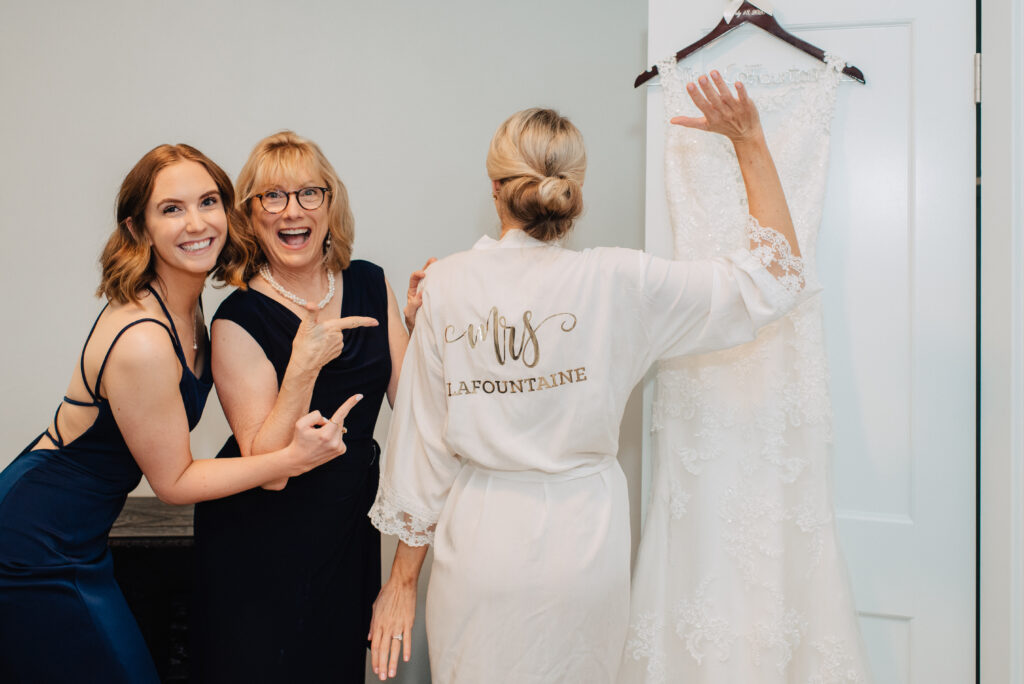 Our Virginia weddings story this week comes from a quintessential couple of the day.
"Drew and I met through an online dating application. Our first date was wonderful! Although a funny side note: Drew almost cancelled our first date because it was 'too far away! Haha!' So, thank goodness he re-evaluated that decision! We met at Toast off Patterson and instantly felt a connection and had great chemistry. In, fact our first date turned into our second date as we enjoyed dessert and coffee at Buckhead's down the street….and the rest is history."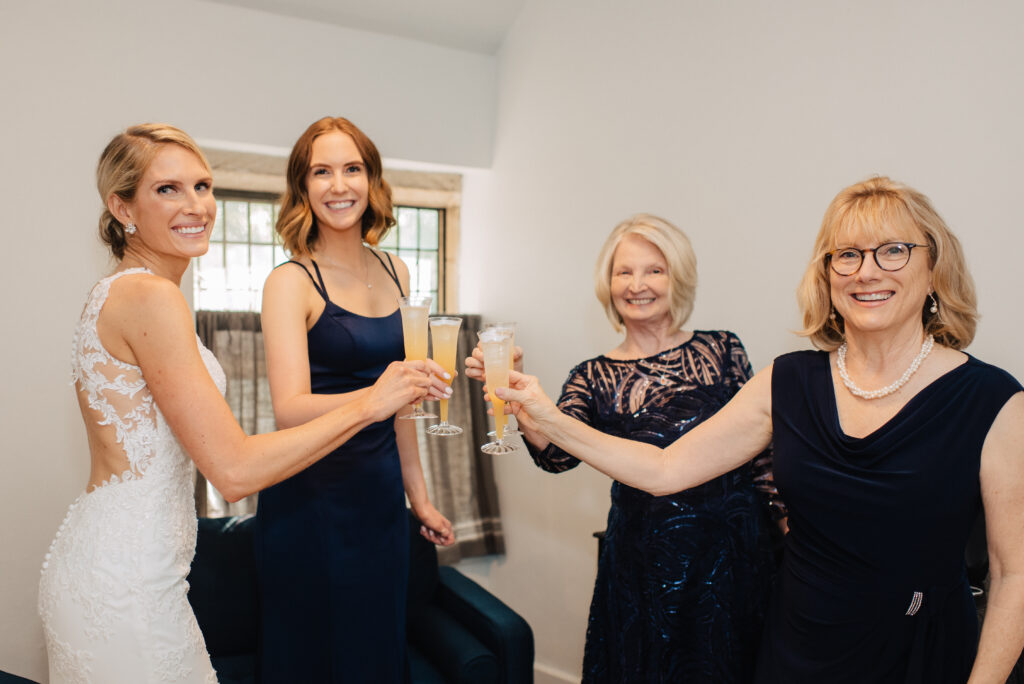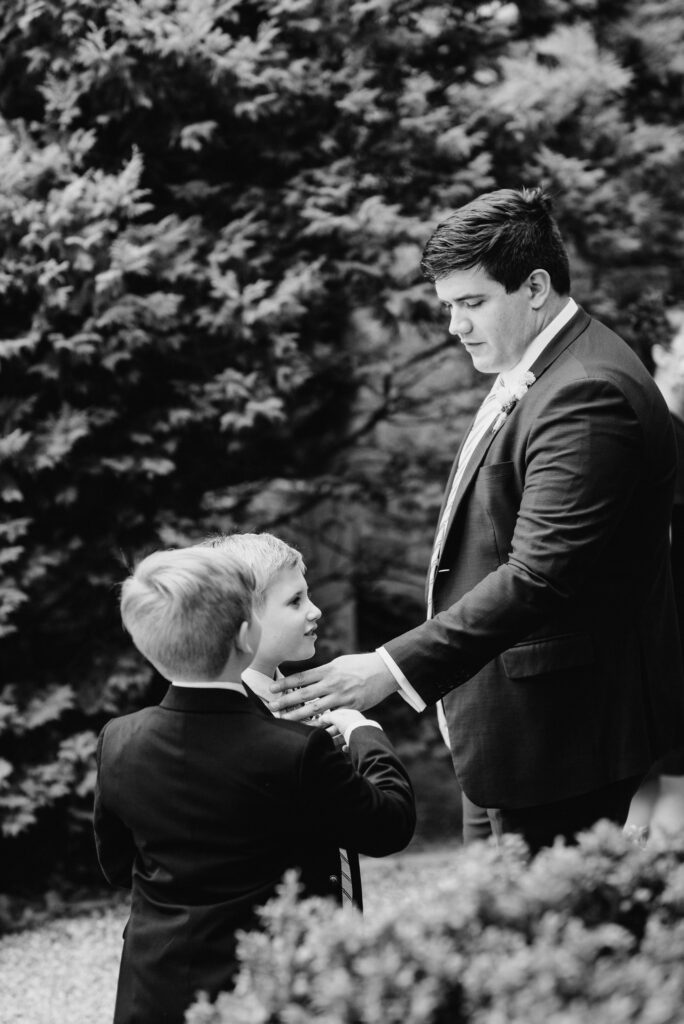 "I think the biggest thing that made our wedding day unique other than start to finish planning in 4 weeks (our rings barely ready in time-also an interesting story) was we were married during the height of COVID. As this was the case, we were limited to a very small guest list which included immediately family only."
The Scoop
Bride: Nelia, 35, Pharmacist, McGuire Veteran's Affairs Hospital
Groom: Drew, 32, Associate Attorney, McGuireWoods LLP
Wedding date: July 18, 2020
Number of guests: 8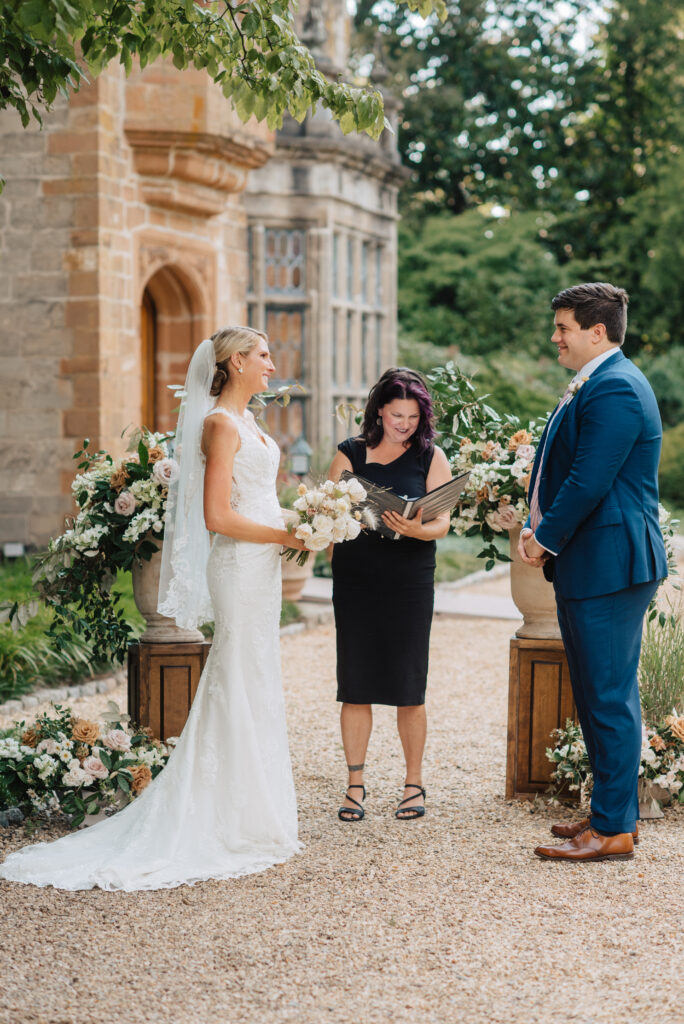 "It was rather serendipitous how were able to have a wedding in such a short time period. After Drew and I were engaged (on Father's Day) I was speaking with my nextdoor neighbor and she said her sister-in-law worked for this fabulous wedding planning company (Glint Events – I cannot rave about them enough! Truly Amazing!) and encouraged me to reach out to them as they were currently organizing micro-weddings for couples.
"I looked at their website and immediately knew this would be perfect for Drew and I as we didn't want to have a long engagement as no one had a clue at that point in time if/when COVID would get better. They offered these incredible micro-wedding packages at fabulous local venues with almost every aspect of the wedding included: cake, flowers, food, etc. We immediately booked July 18th at 6 pm at the Virginia House."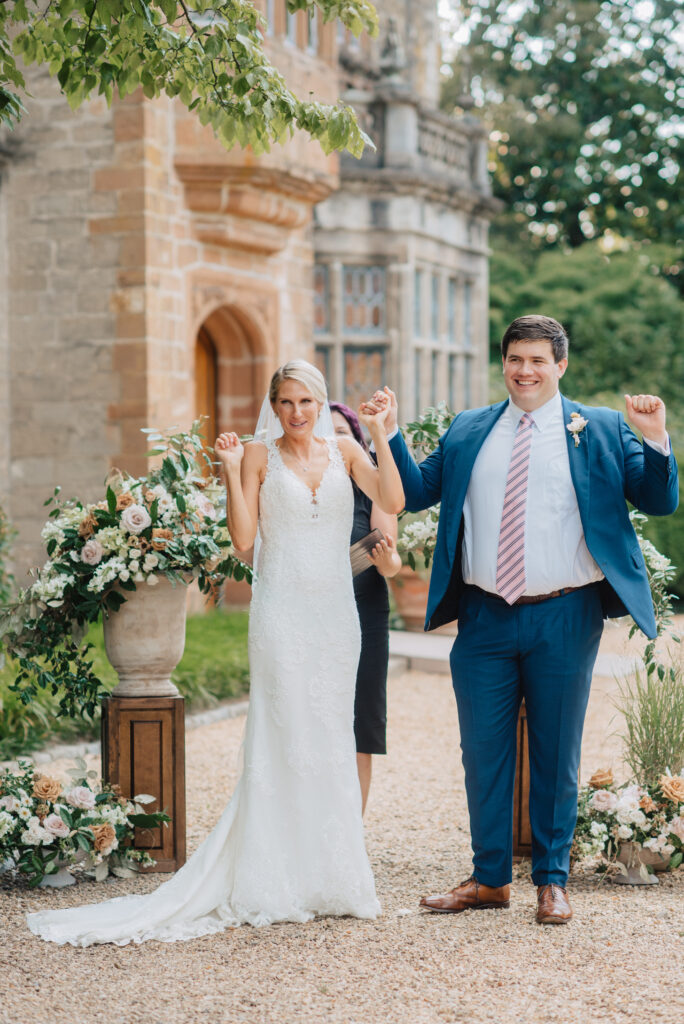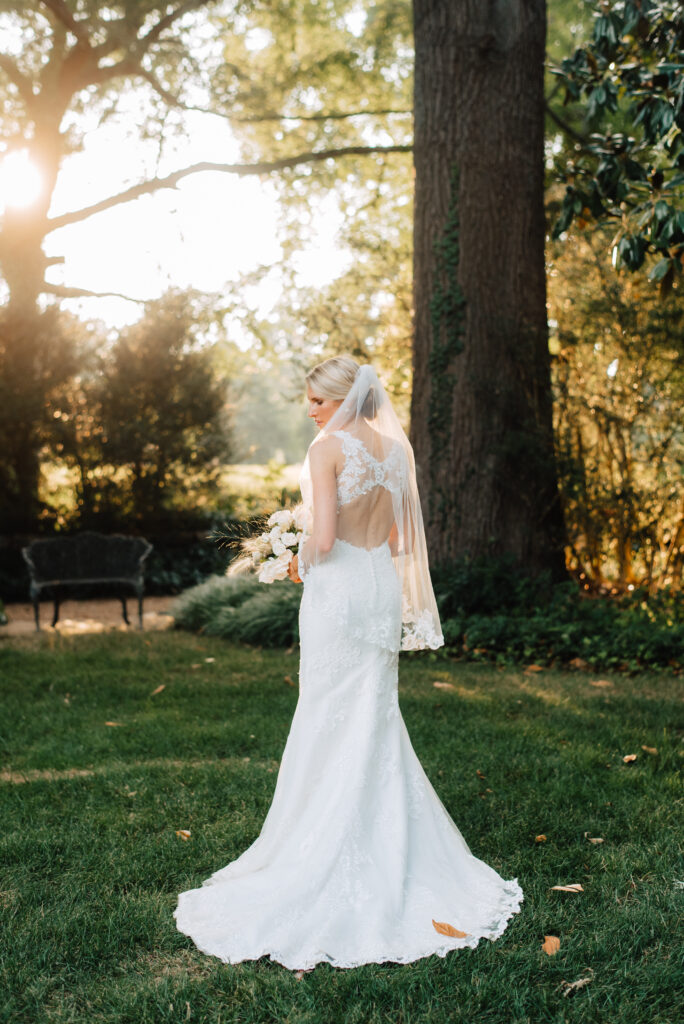 "A few special aspects to our wedding was Drew's parents and sister live in California so trying to coordinate flying during COVID was challenging but we were incredibly grateful they were able to make the trip because we could not have gotten married without them present!
"Another special touch I was especially proud of was the groom's cake I had designed with Pearl's Bakery as a surprise! Drew is an avid snowboarder and I thought it would be fun to highlight his favorite places on the cake."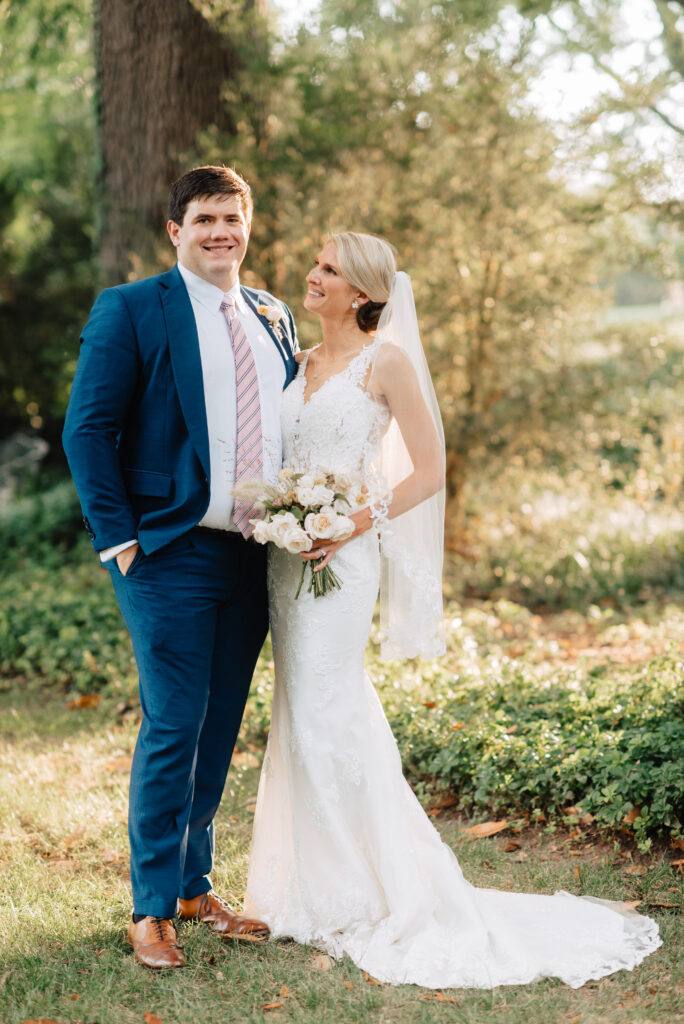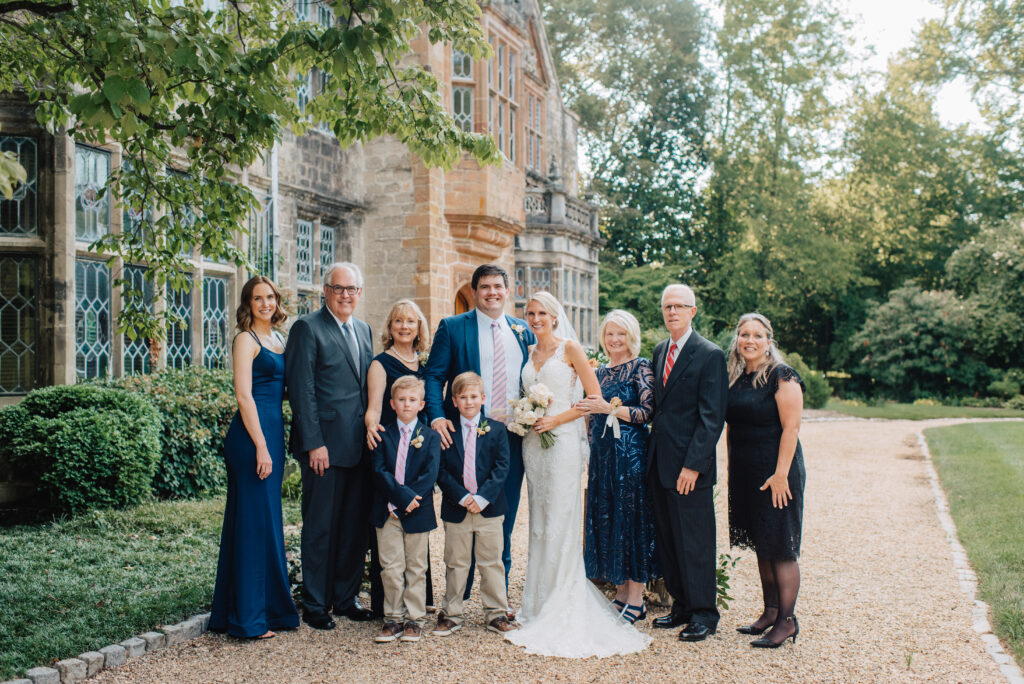 "It was difficult finding a dress in such a short time period and the pandemic made it especially challenging to schedule an appointment at various bridal boutiques. My dress was fitted with a lace overlay and I knew I would have to find something off the rack due to time constraints. I luckily found my dream dress at Blue Sage Bridal Boutique in Richmond and thankfully needed only minor alterations. My mom purchased my earrings as something new and my mother-in-law had this stunning diamond necklace that was a family heirloom (something borrowed).
"Truth be told Glint Events provided the décor and vendors. Everything was elegant and beautifully done according to our taste. They made everything seamless and the only thing we were responsible for was showing up!"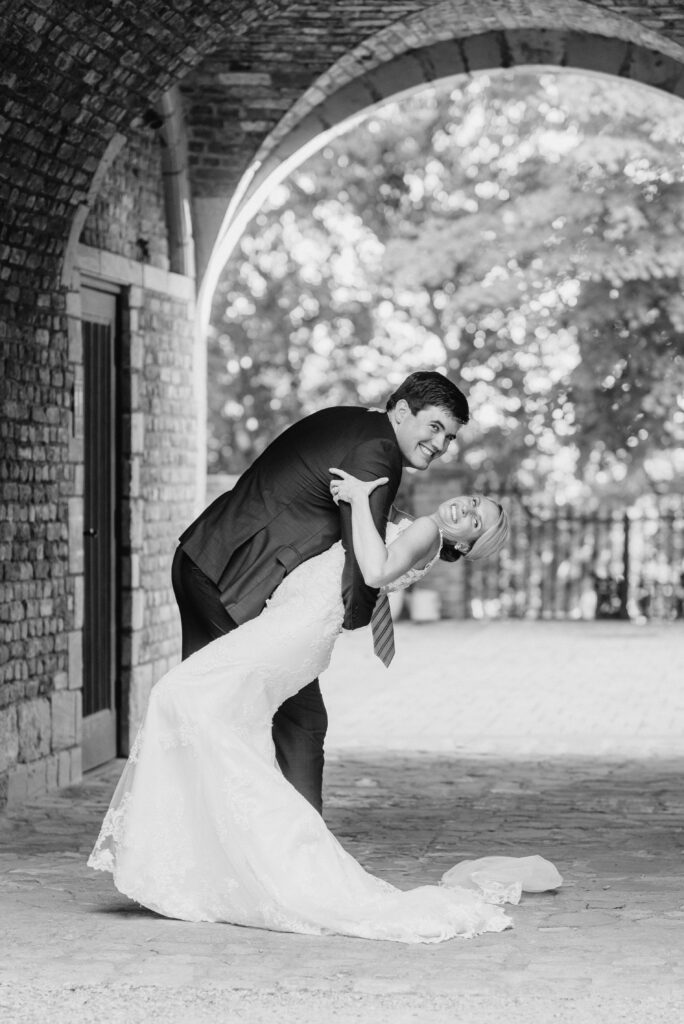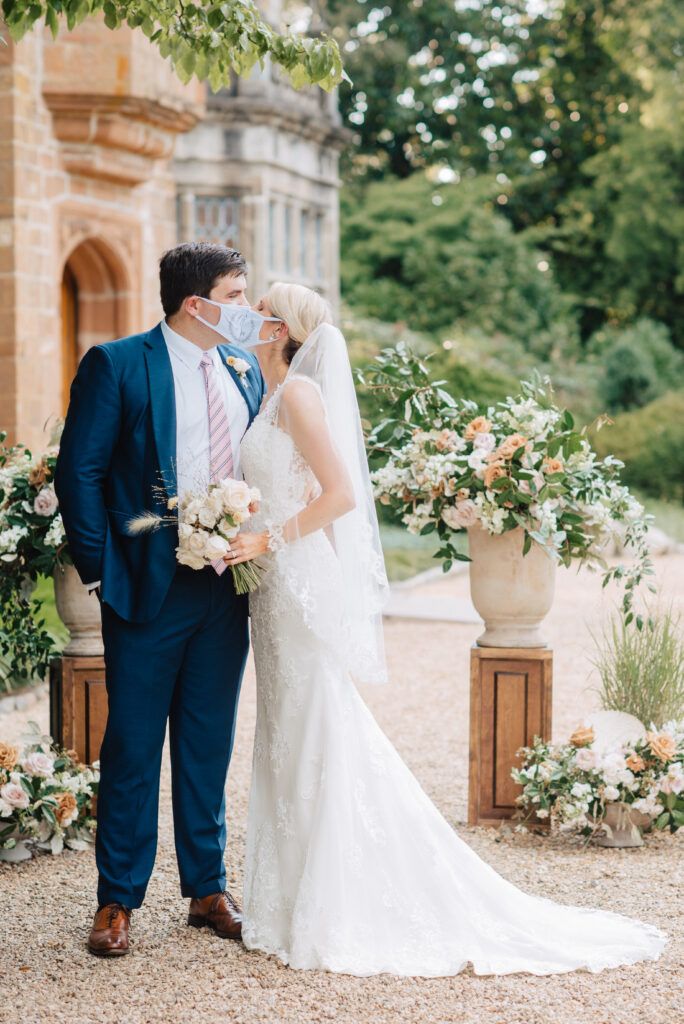 "We thought the venue was perfect because it reminded us of everything we love about Richmond. I grew up here…attended St. Bridget's for elementary school and St. Gertrude's for high school (it was special to me for that reason) but Drew is from Los Angeles. He fell in love with Richmond's charm and history so the Virginia House was a great representation of both. It also provided a stunning backdrop for wedding pictures."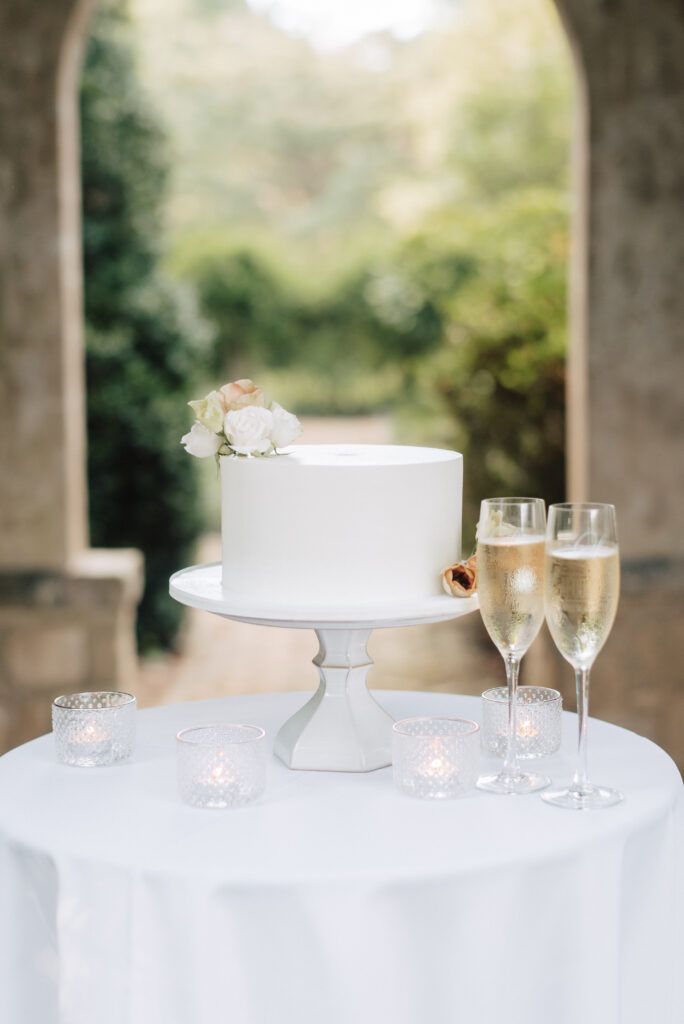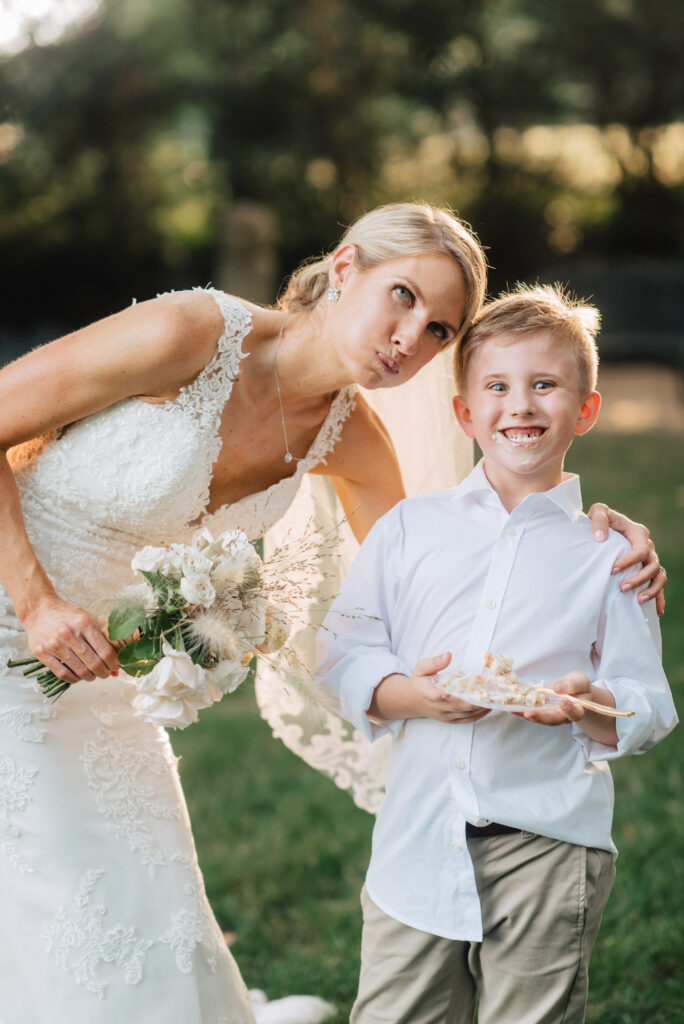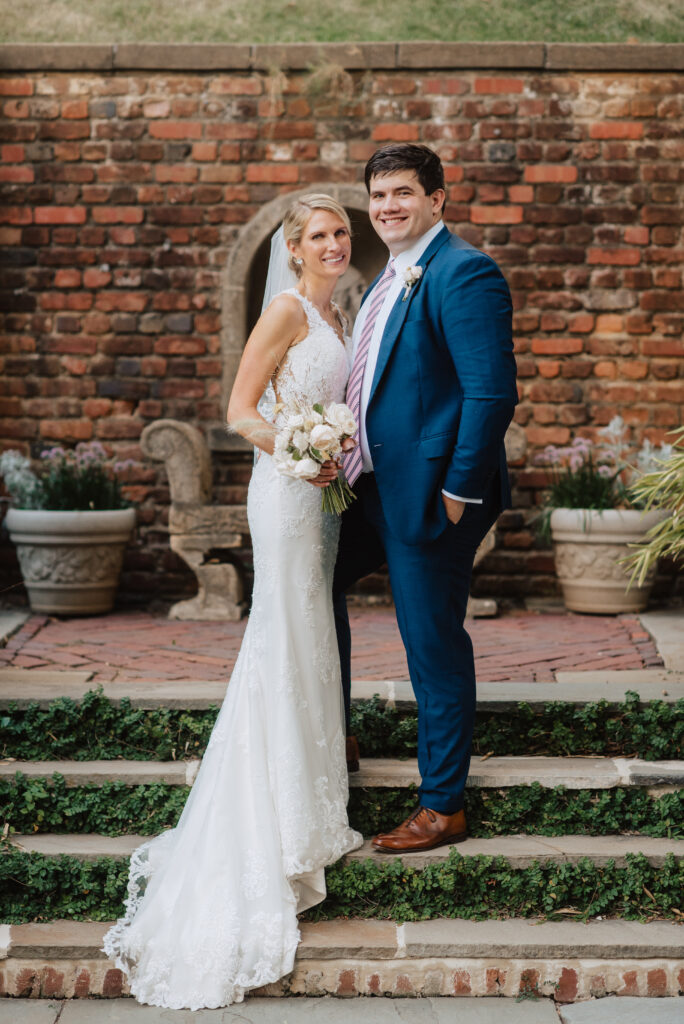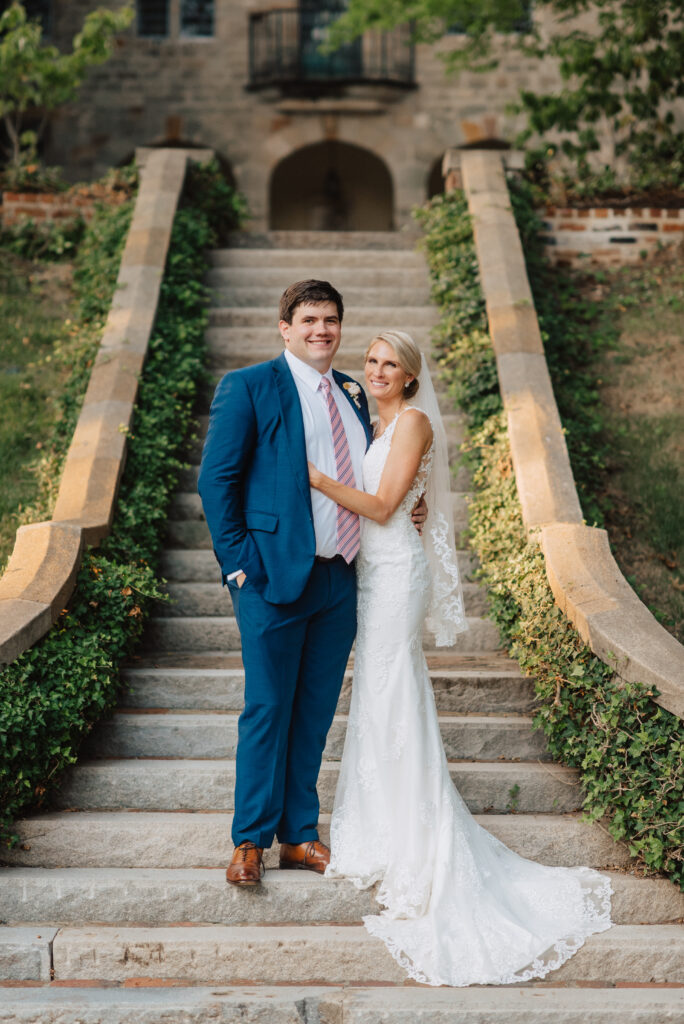 "Due to the pandemic, we were only able to have immediate family attend our wedding. We would have loved to have all of our friends and family present on our day but the intimacy was very special for us and we were truly able to enjoy our day."
"You can make it work no matter the challenges. If something goes wrong, it isn't the end of the world! In the end, you will just remember when you both said 'I Do' and how happy you felt!"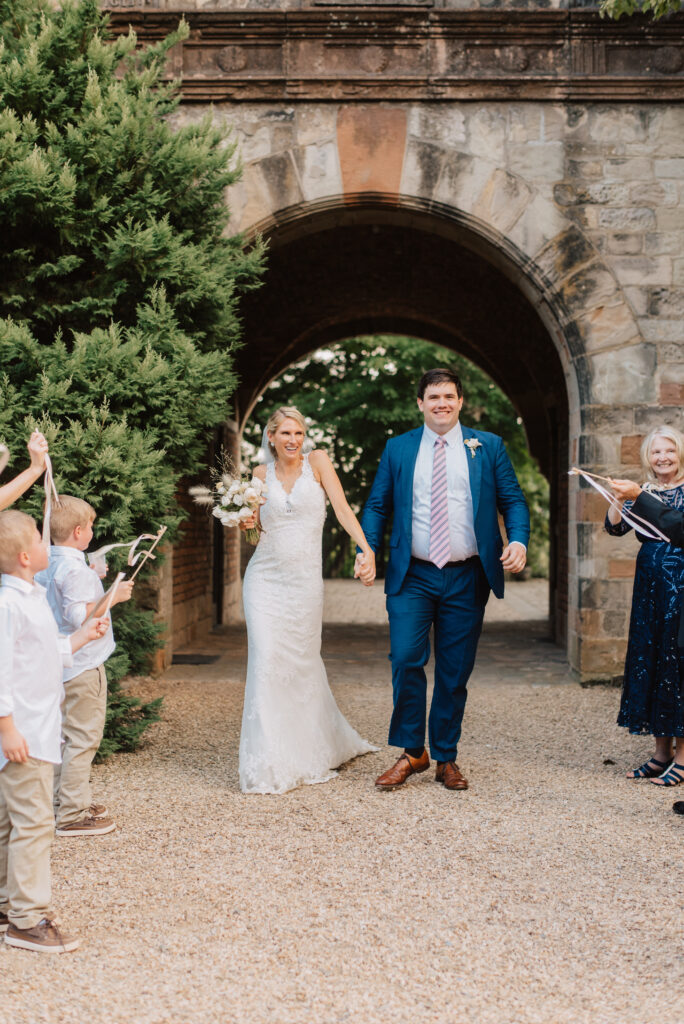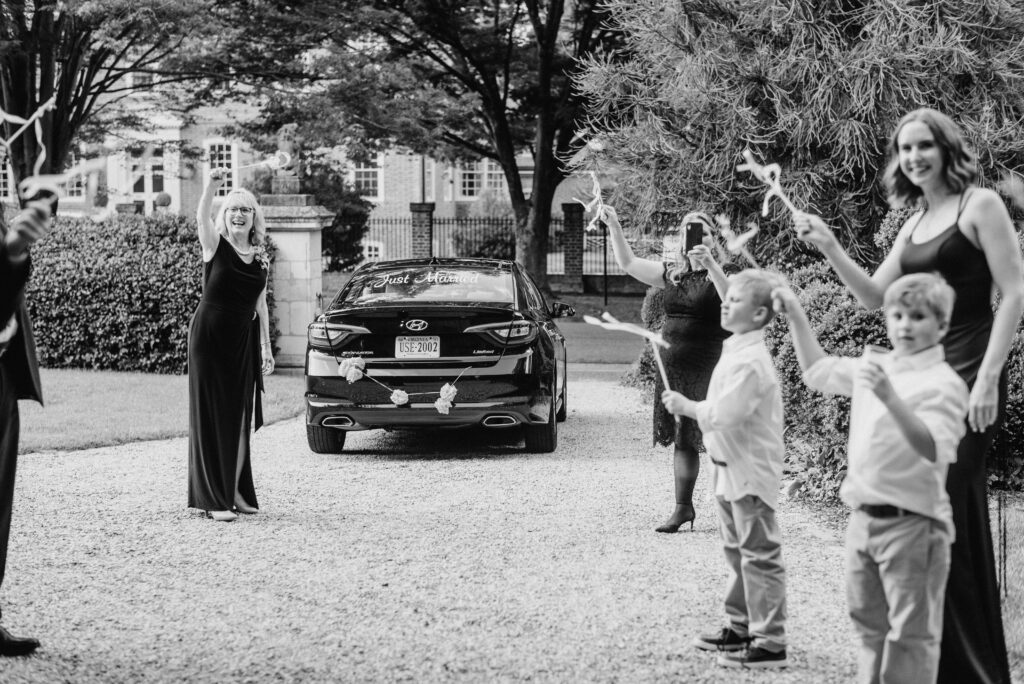 Vendor Credits:
Venue: The Virginia House
Photographer: Alex Tenser
Consultant and Day of Planner: Glint Events, with recent focus on Intimate Gatherings, shahana@glintevents.com
Officiant: Hollie Woodruff, mailto:mrevhollie@gmail.com
Gown & Veil: Maggie Sottero from Blue Sage Bridal Boutique
Shoes: Kate Spade
Hair: The Glam Squad
Makeup: the bride
Formal wear: A Dong Silk
Flowers: Katie Ranger Design
Catering: Mosaic
Music: Arranged by Glint Events
Cake: Sweet Fix
Groom's Cake: Pearl's Bake Shoppe
Favors: provided by Glint Events
Honeymoon: The Sanderling in the Outerbanks