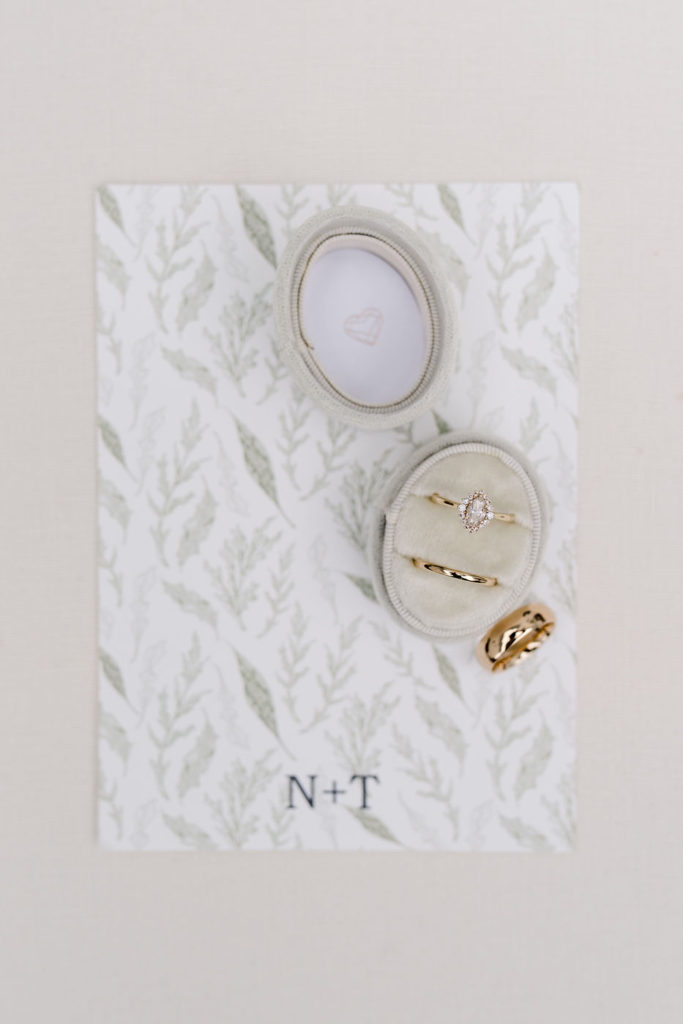 Happy Wedding Wednesday, friends! Today we are celebrating the wedding of Tierney and Nate that took place at the Historic Polegreen Church Foundation on August 24! This is one of my personal favorite venues so I am extra excited to show you their beautiful wedding day!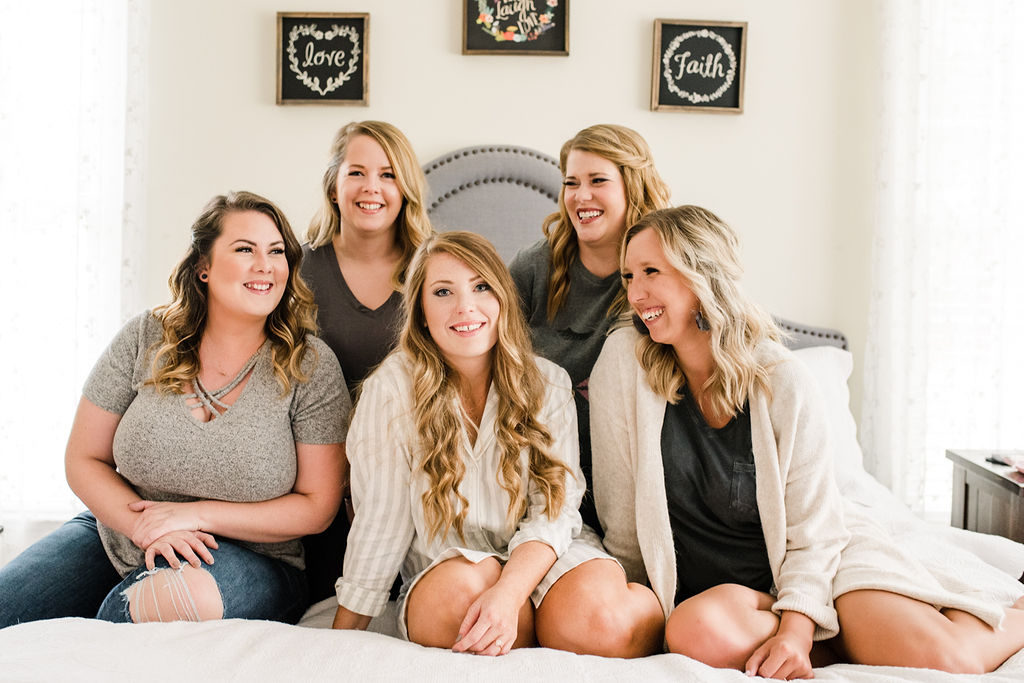 Easy-going bride, Tierney, started her day getting ready with her 4 bridesmaids…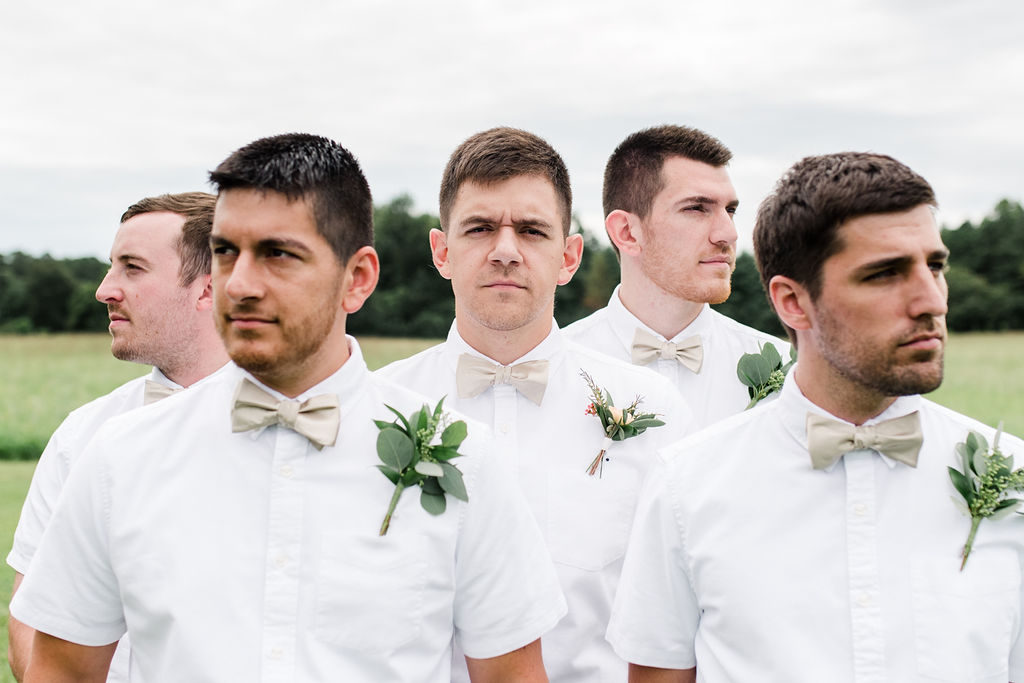 …while Nate and his 4 groomsmen got ready and posed for the camera. I love this shot of the men, very GQ and unique!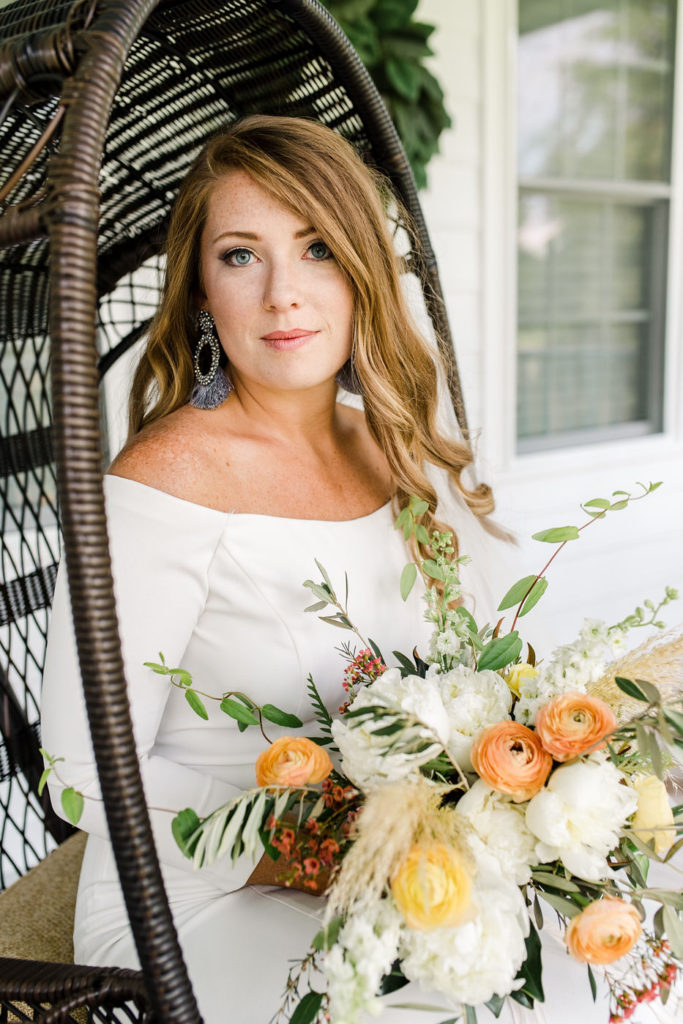 The pair decided not to so a first look to make the walk down the aisle more magical. How could it not be with a beauty like Tierney!? Everything from her blue eyes to earrings to her boatneck gown is perfection and don't even get me started on those florals!!!! Gahhhh ?…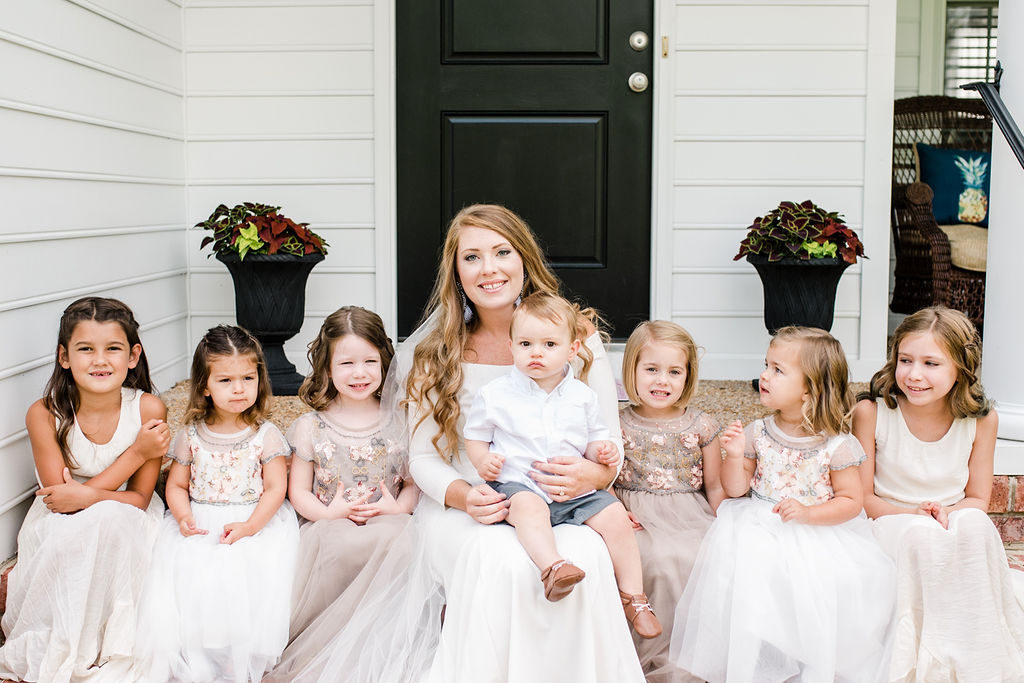 She also was accompanied by the cutest bunch of flower girls with an extra cute ring bearer!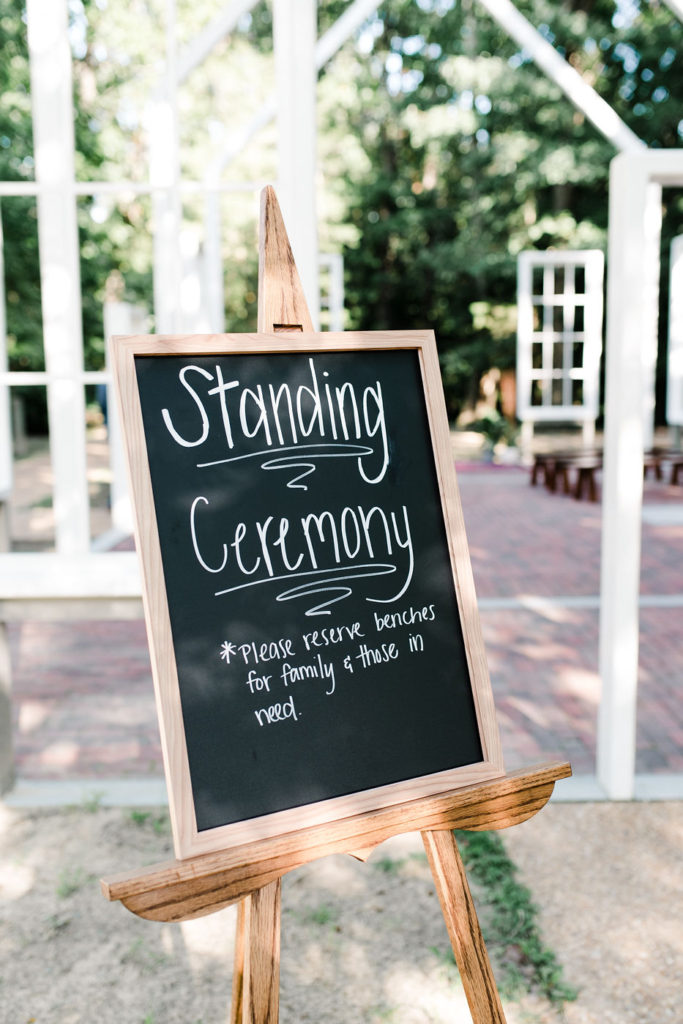 "We wanted a relaxed, simple, natural 'feel' and since our venue is elegant yet simplistically beautiful already, we decided to decorate with the 'less is more' mindset," Tierney recalled about the day.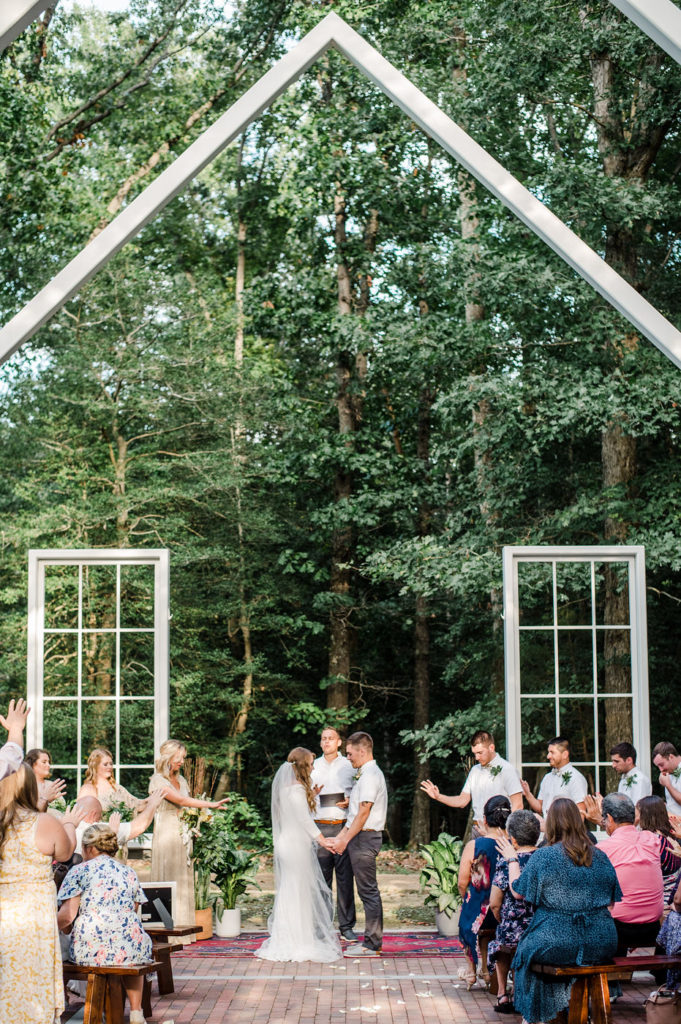 I'd say she successfully achieved that…what a beautiful scene!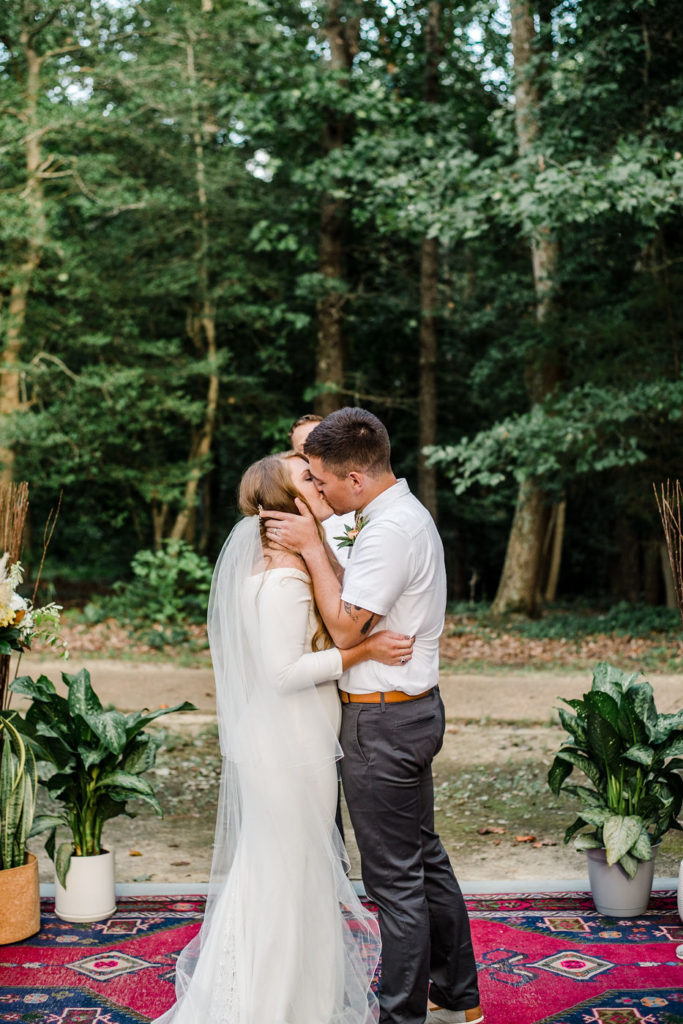 They sealed the deal with a kiss!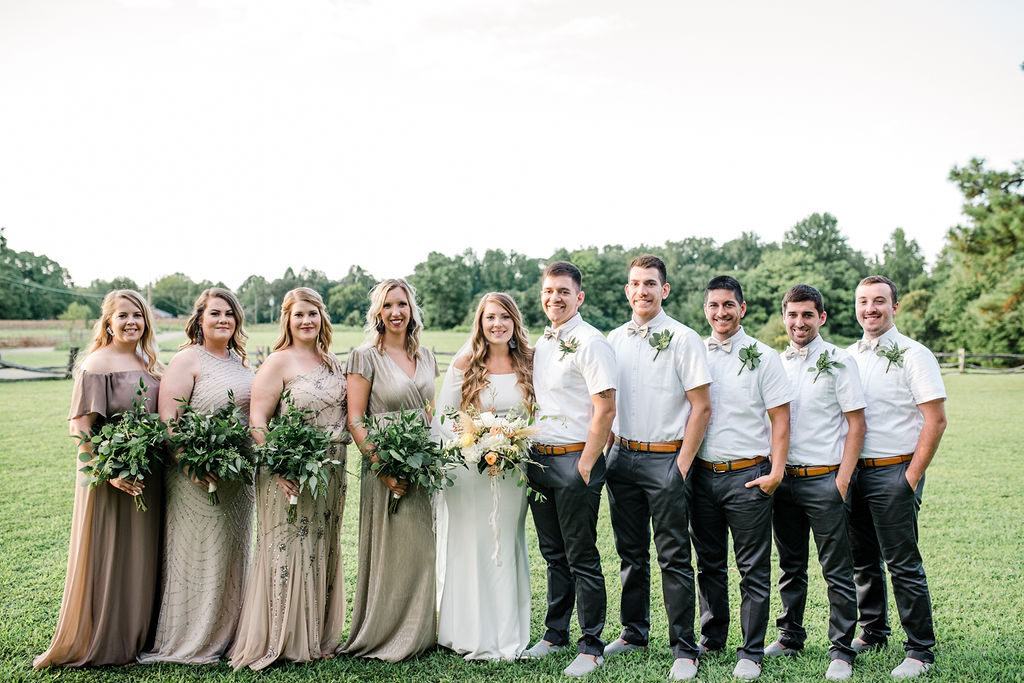 I really love the aesthetic here!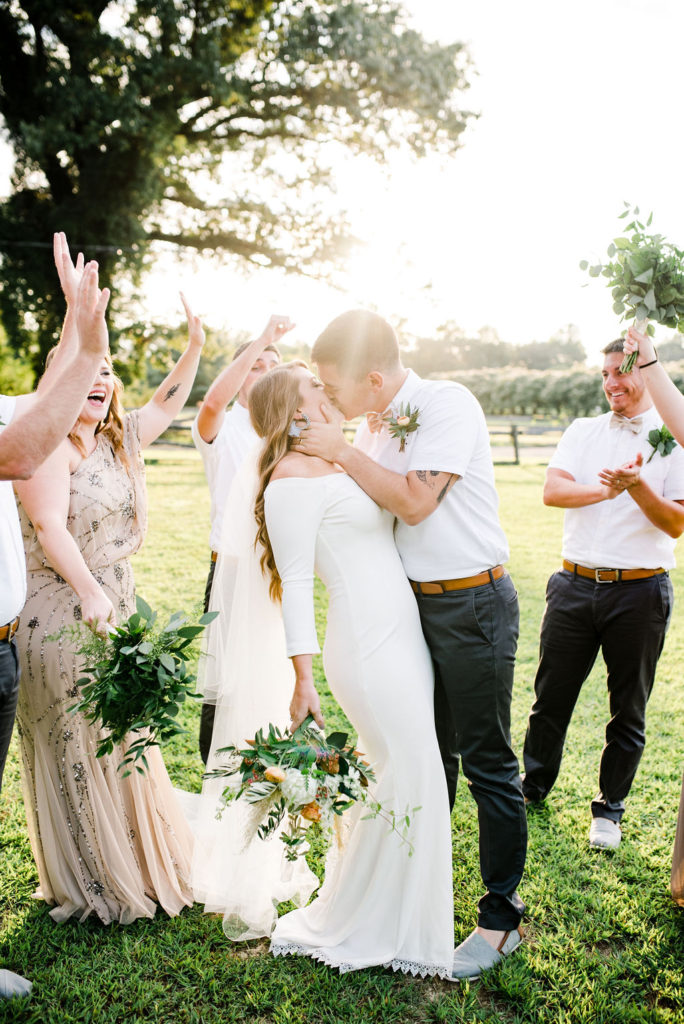 And you can tell, they really love one another ?! P.S. look at the EDGE of her gown! I live for the special details!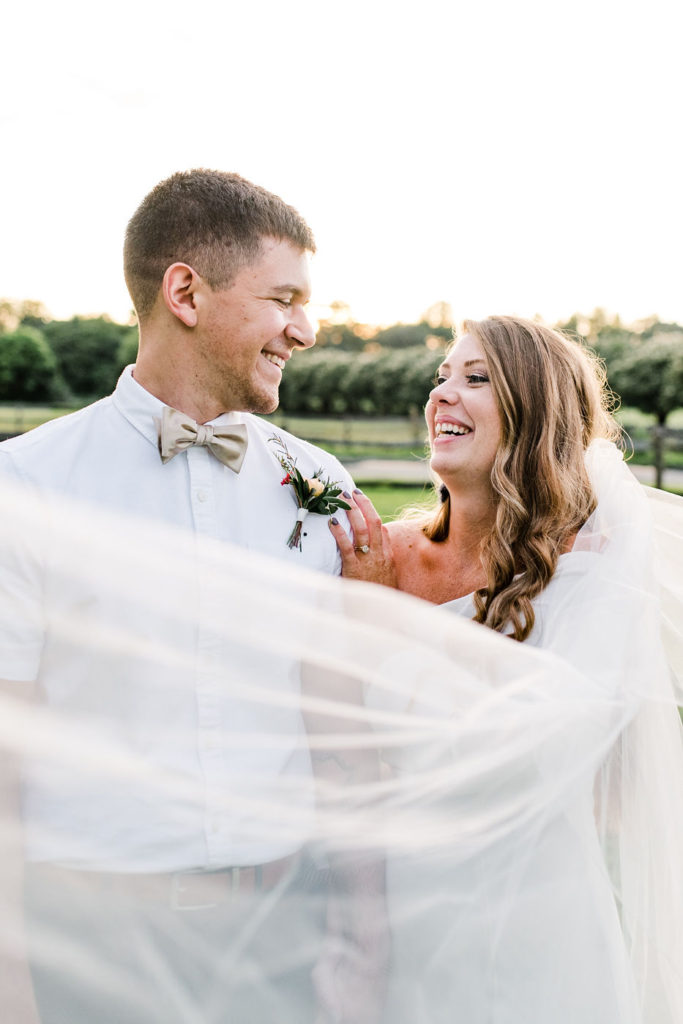 These love birds met on a month-long mission trip to Namibia, Africa 3 years ago. From then on, they were together, loving life.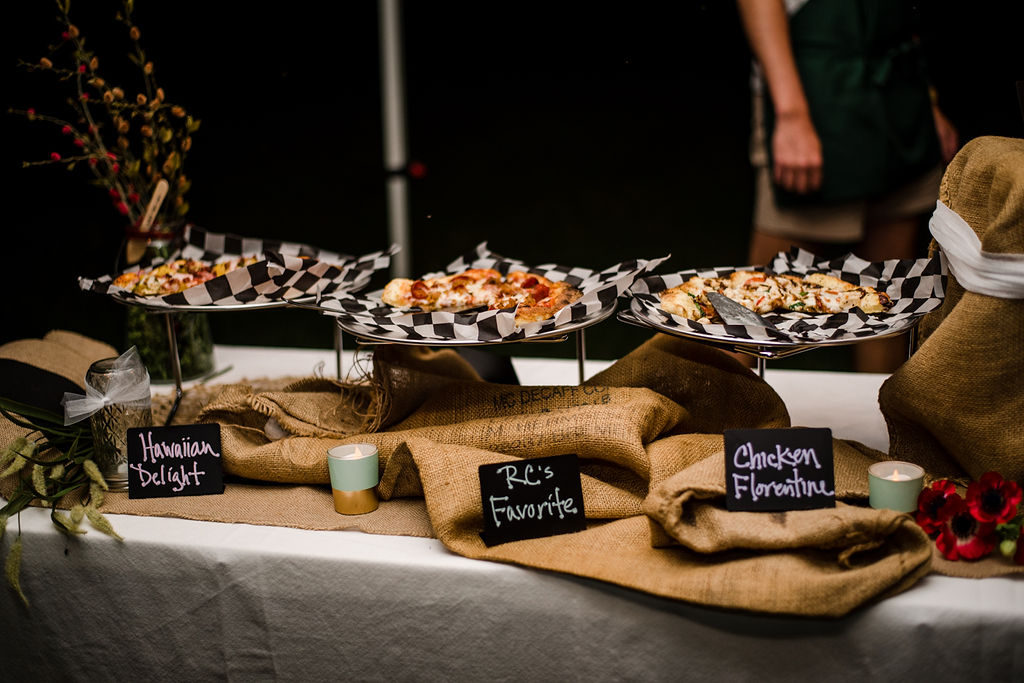 The reception was filled with dancing and delicious food like pizza…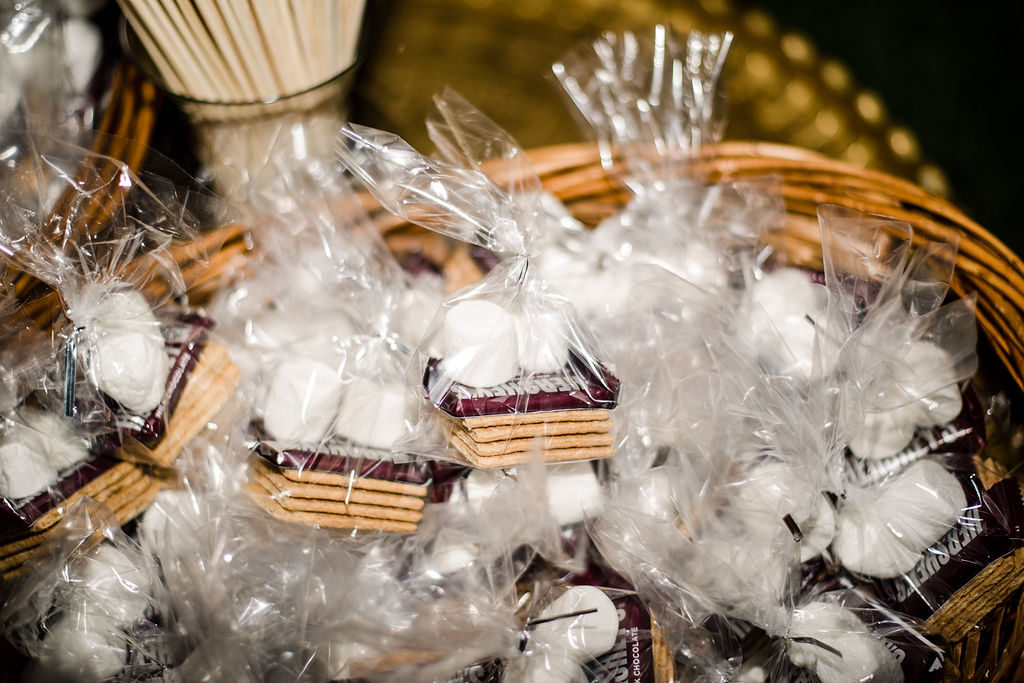 …and smores ?! My kind of couple! Congratulations Tierney and Nate!
From the Bride:
What was your favorite detail of the day? "How do I pick ONE?! That would be a tie between the six benches my dad built for family to sit on, the picture/bouquet honoring my mom who passed away when I was 11 & the pampas grass centerpieces at our reception!"
What advice would you give to a bride to be? "Try to relax and enjoy the process. Planning a wedding can be stressful & overwhelming – try not to let it take away from the excitement of the season of engagement you are in!"
Pizza by: Rocking RC Pizza out of Suffolk VA
Want to be featured on this weekly online blog? Just email us! Want to be featured in our printed magazine? Just email us! **Being on this online blog does not hinder or guarantee a wedding will be in the printed magazine, both are up to the discretion of the publisher, Angeline Frame. If your wedding has been chosen for print, she will reach out to you directly.** Thank you for following Virginia Bride Magazine! Stay tuned for more weddings and the best Bridal Shows in Virginia!