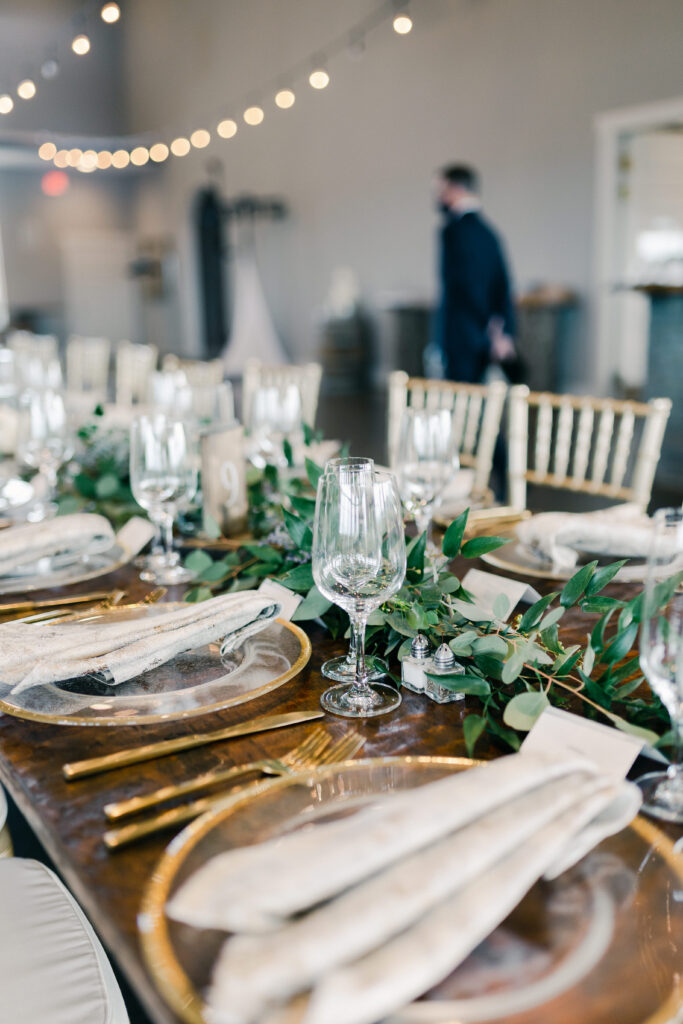 "Noland and I met 6 years ago while I was visiting Kansas City from North Carolina. I was in town for work and Noland was in his last semester of undergraduate. We met online and went on our first date on Cinco de Mayo.  We went to a local KC restaurant for margs and salsa. We talked for hours. I was in town for the week, so we went on a date every day until I flew back to the east coast. Noland visited me a month later on the east coast and then we met in New Orleans the month following. I moved to the midwest to start a new role in my company and we have been together ever since. When you know you just know."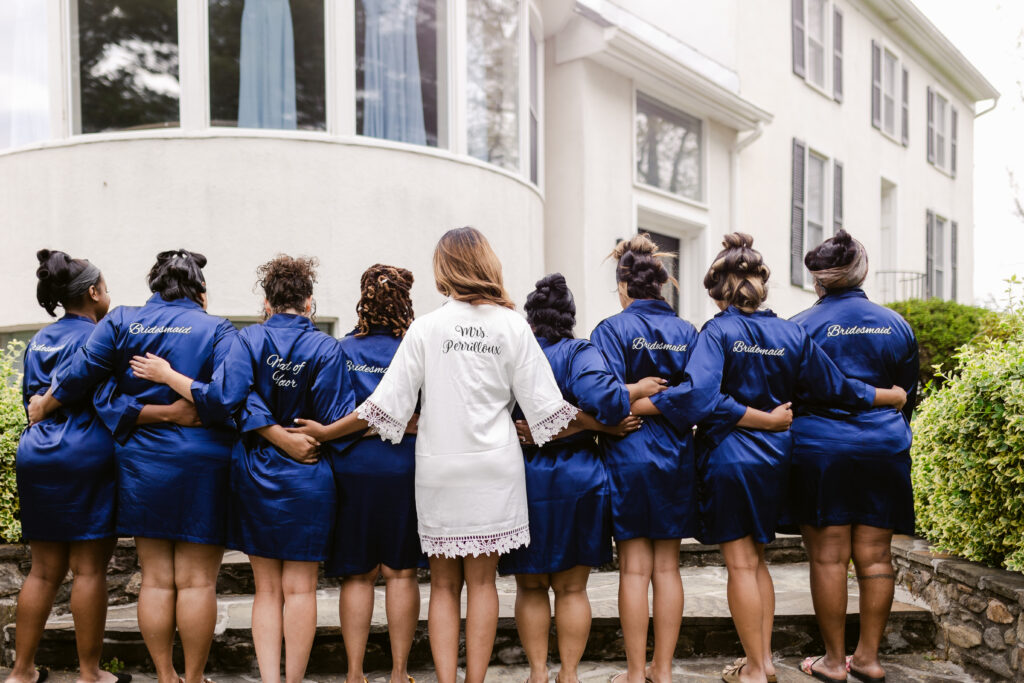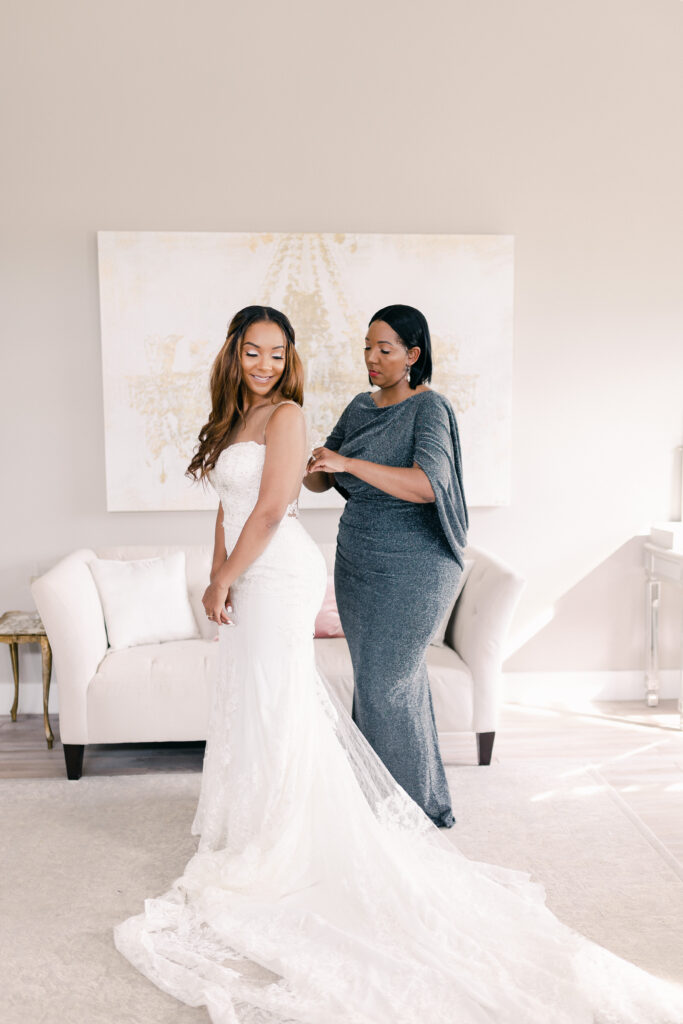 The Scoop:
Bride: Taylor, 28, Senior Manager-Mfg Yield, Kraft Heinz Company
Groom: Noland, 28, Client Manager, Optiv
Wedding date: April 25, 2021
Number of guests: 75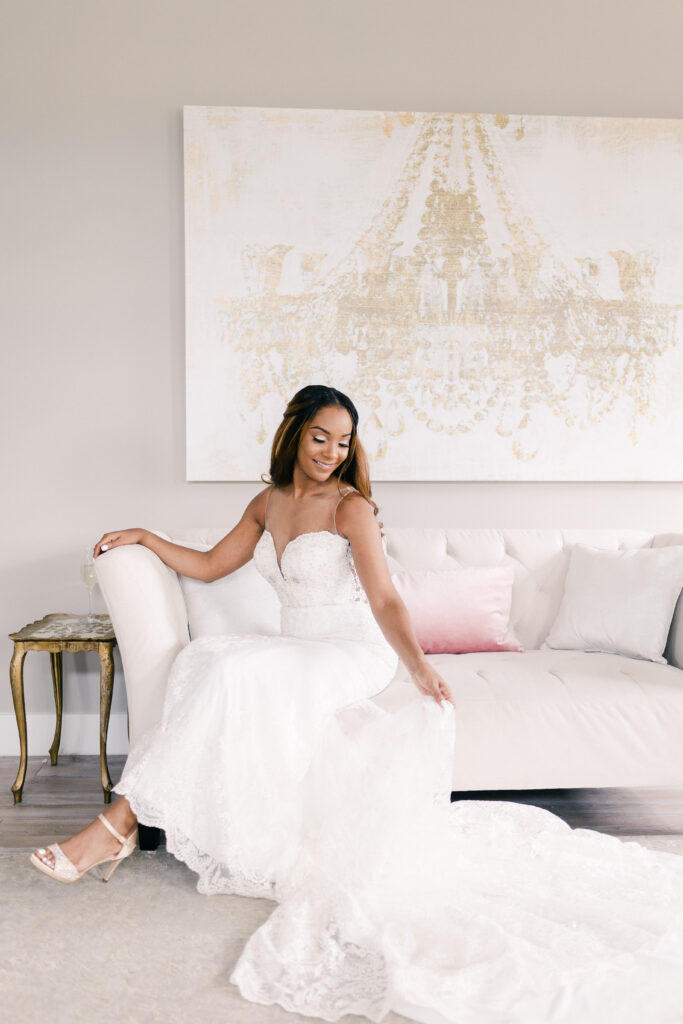 "Our Virginia wedding was so special to us for so many reasons. We had to postpone our wedding from last May 2020 to April 2021, so it was very unique in the fact that we were planning a wedding in the middle of a pandemic. A huge part of last year left everyone feeling so alone and separated. Our big day, we were able to bring a lot of our family and friends together after being apart for so long. Being from the northern Virginia area and getting married where you have always dreamed of and talked about with your friends was also so meaningful to me."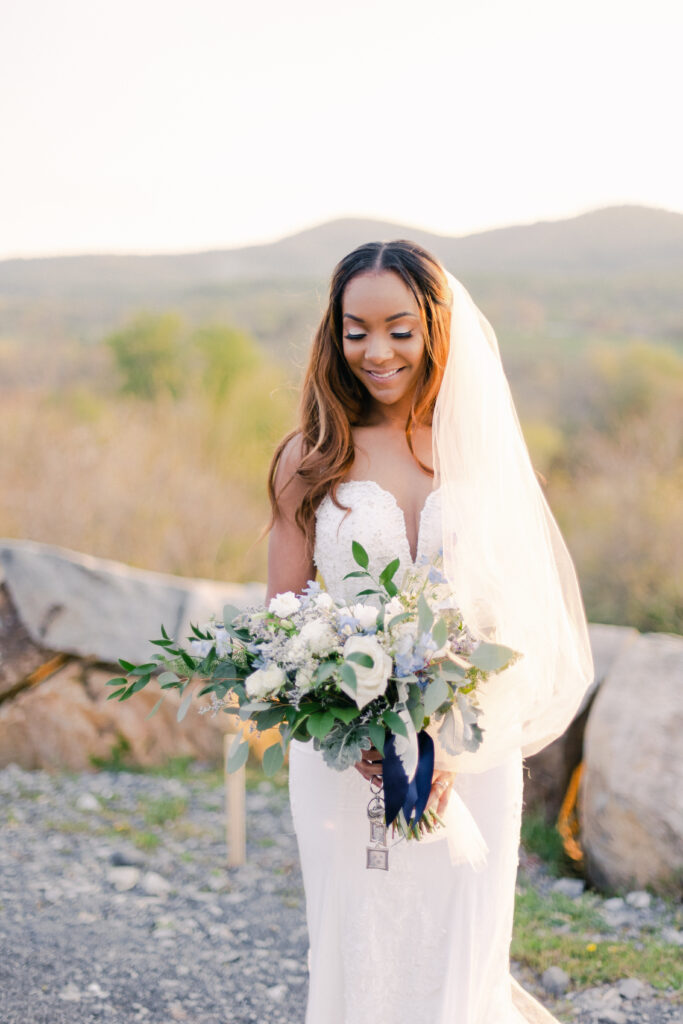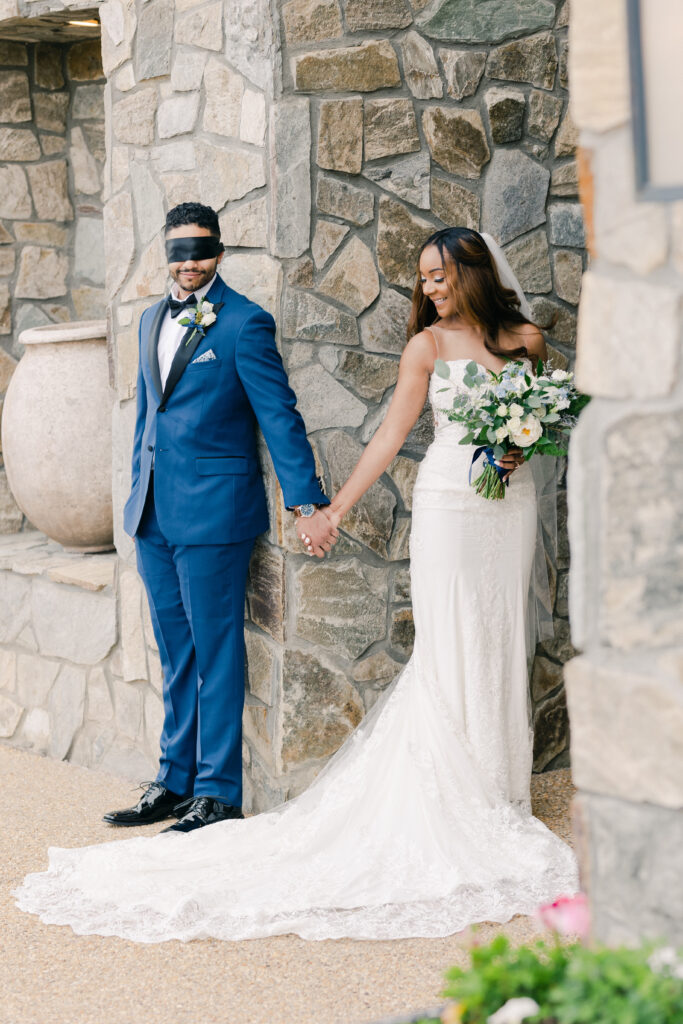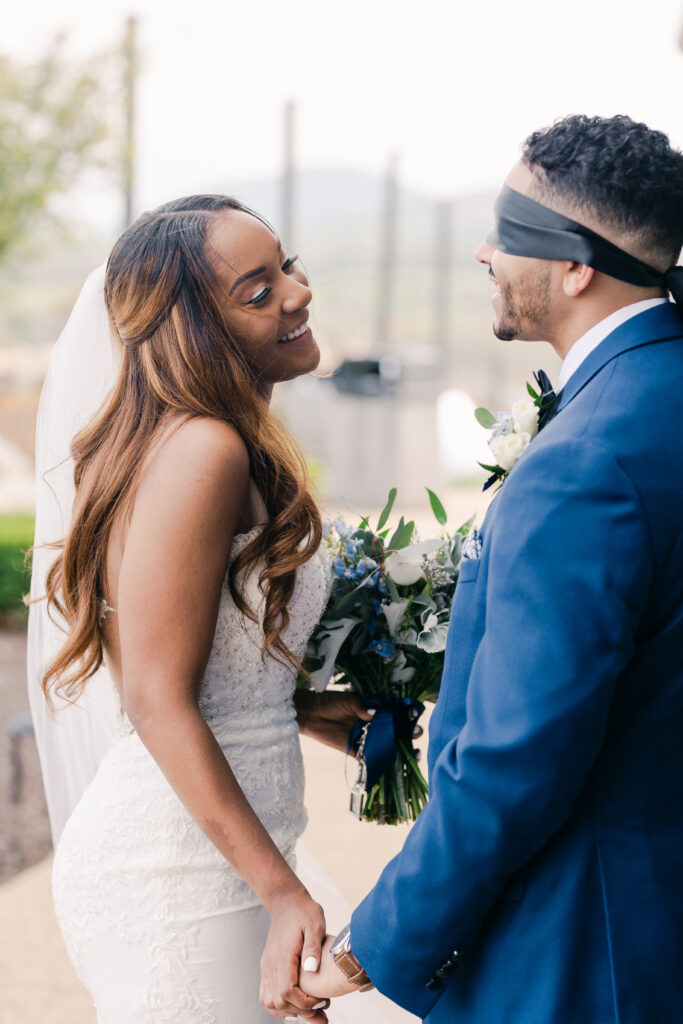 "I could not have been more in love with my dresses. I chose 2 mermaid style dresses for my ceremony and reception from Jeanette's bridal. My ceremony dress was form fitting with a high neck and beautiful details designed on my back with sheer material. My reception dress was a dream. It was an ivory lace dress that had a low open back, perfect for dancing."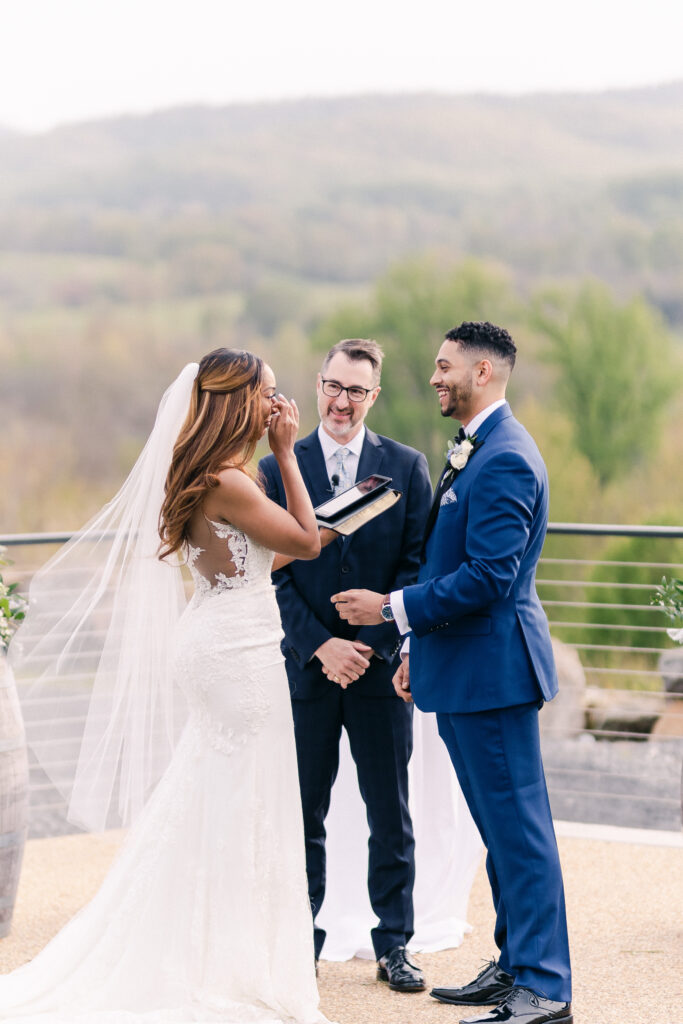 "We have always loved blue. From seeing the Pinterest boards of a dusty blue color scheme, I knew I had to have it for my special day. Our wedding decor was very rustic and modern. We tied in lots of floral elements with simple wood touches that went perfect with the dusty blue and hints of gold of the wedding. My girls wore dusty blue dresses with simple pearl earrings. The dresses were from Birdy Grey and I let the girls pick their favorites. There was a mixture of the Spence Convertible, Grace Convertible, and Gwennie."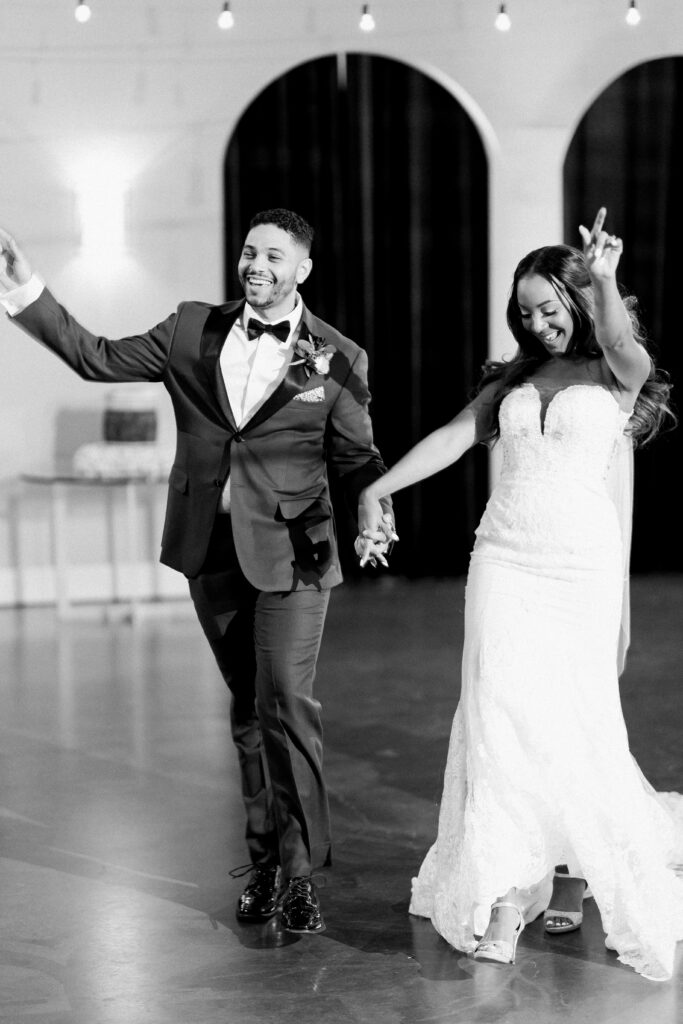 "I attended WVU for my undergraduate degree. During our drives from WVU to home in northern Virginia, my best friend and I always talked about the day we would get married and dreamed of that day being in the exact area we drove. Little did I know, I would find the perfect Winery and Vineyard along that drive, Blue Valley Winery. My now husband and I thought it was the most romantic place to have our day and so glad we did."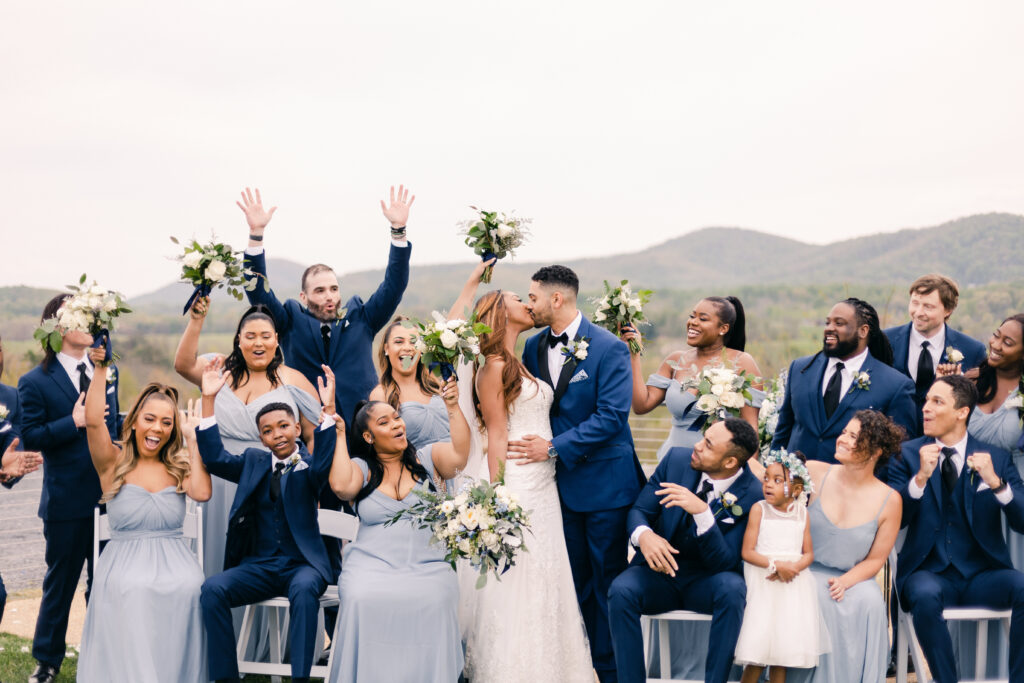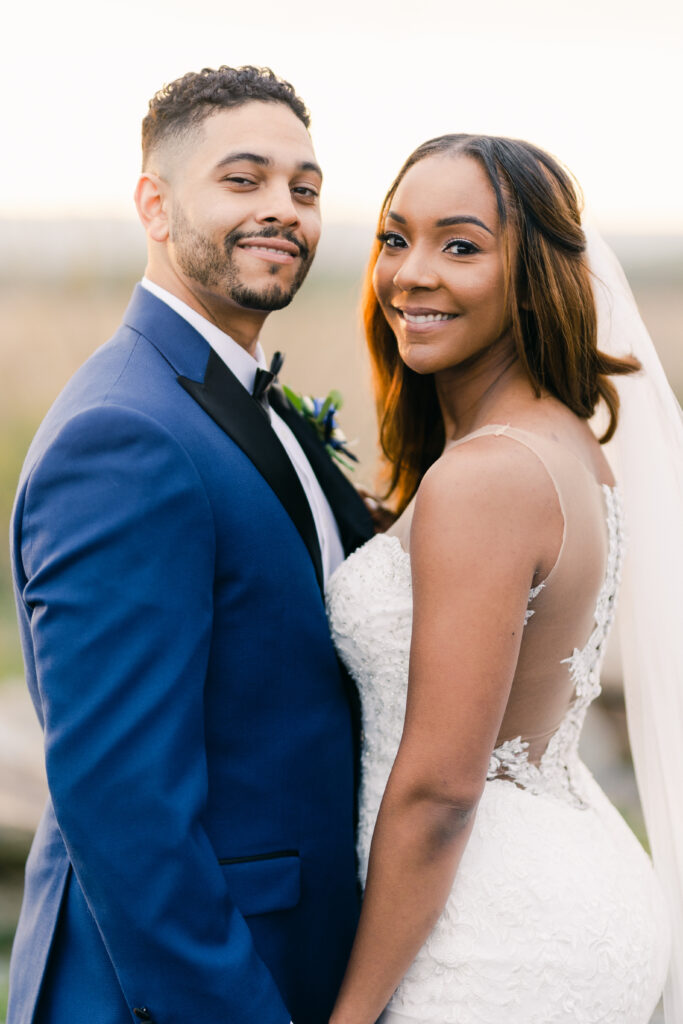 "Aside from having all of our loving family and friends, we were truly honored and glad my 89-year-old grandfather Chan-man was able to be there to enjoy our celebration. He will be turning 90 soon so to be able to spend these moments with him and my grandmother Gabby was amazing."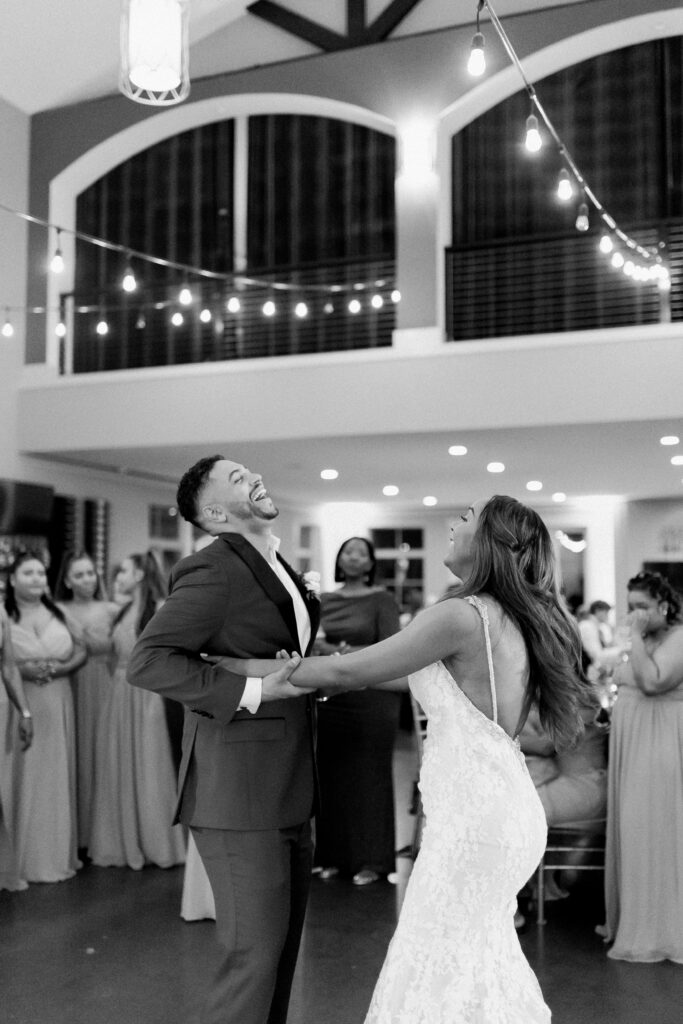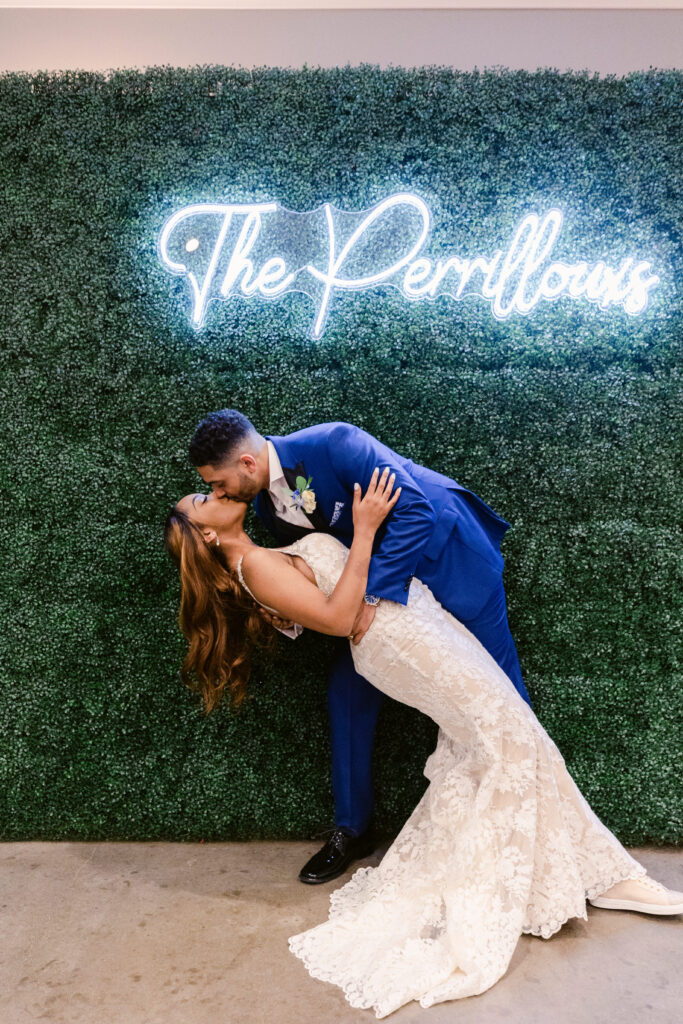 "For me, the most important thought of the big day was putting God first and our love for each other at the forefront. No matter what was going to go wrong on the big day, we were going to go with the flow and put the day in the hands of the lord. God put us together and has helped us grow as individuals and become one."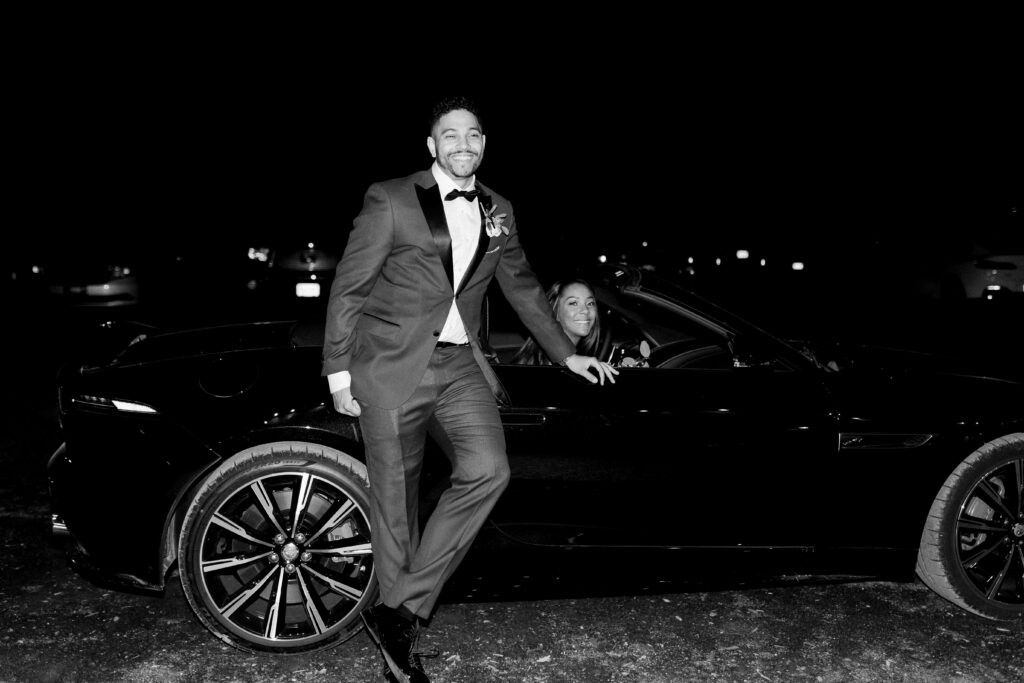 "The most important advice I can offer to a fellow bride is to remember why you are getting married in spite of anything that may not go the way you want. You have found your person and the one who makes your heart whole. Who cares if the DJ plays the wrong music, the rain comes down, or a pandemic cancels your wedding and you have to postpone. Enjoy your day!"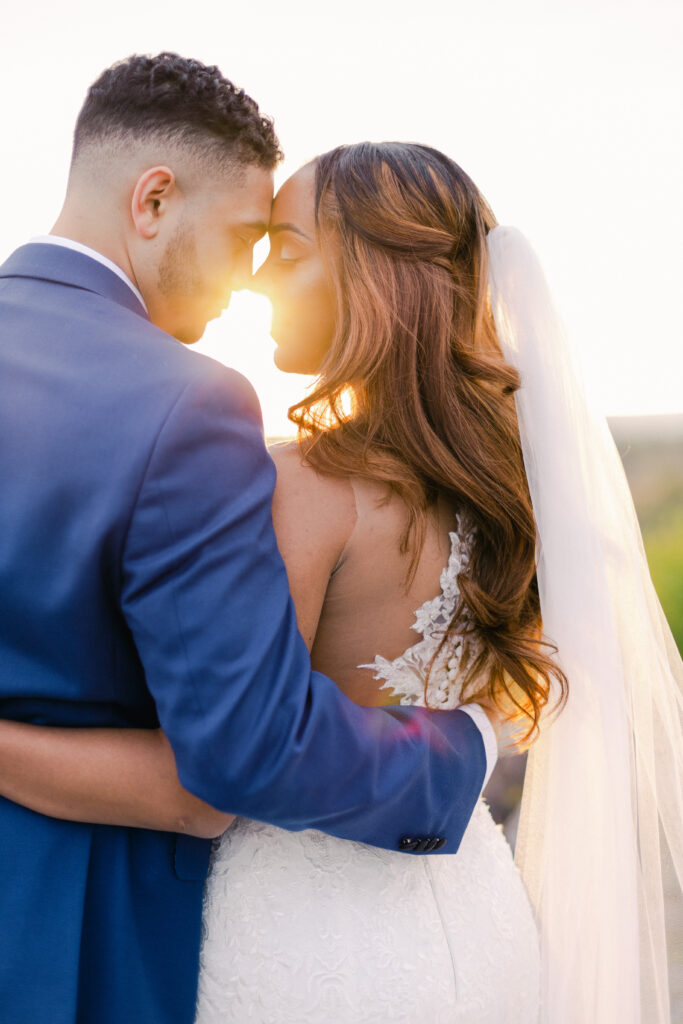 Vendor Credits
Venue: Blue Valley Winery and Vineyard
Photographer: Luke & Ashley Photography
Videography: One Story Films
Consultant: Rhonda Knox – Mother of Bride and Wedding PlannerPlanner:Terry Kaye Events
Officiant: Aaron Householder, Our Pastor from our time in Lincoln, NE
Gown & Veil: Janette's Bridal
Shoes: Camille La Vie
Hair: Britt Lashae
Makeup:Faces by Sara Boyd
Bridesmaids dresses: Birdie Grey
Formal wear: Men's Wearhouse
Invitations: Minted.com
Florals:Sarena Floral Designs
Rental equipment: Provided by caterer and venue
Catering: Purple Onion
Music: String Quartet – Atoka Strings
DJ: BlendMasters
Cake:Amphora Bakery
Favors: Amphora Bakery & Home Goods
Transportation: Fleet Transportation
Honeymoon: We were originally scheduled to go to Italy but due to restrictions we spent a week in Cabo, Mexico.