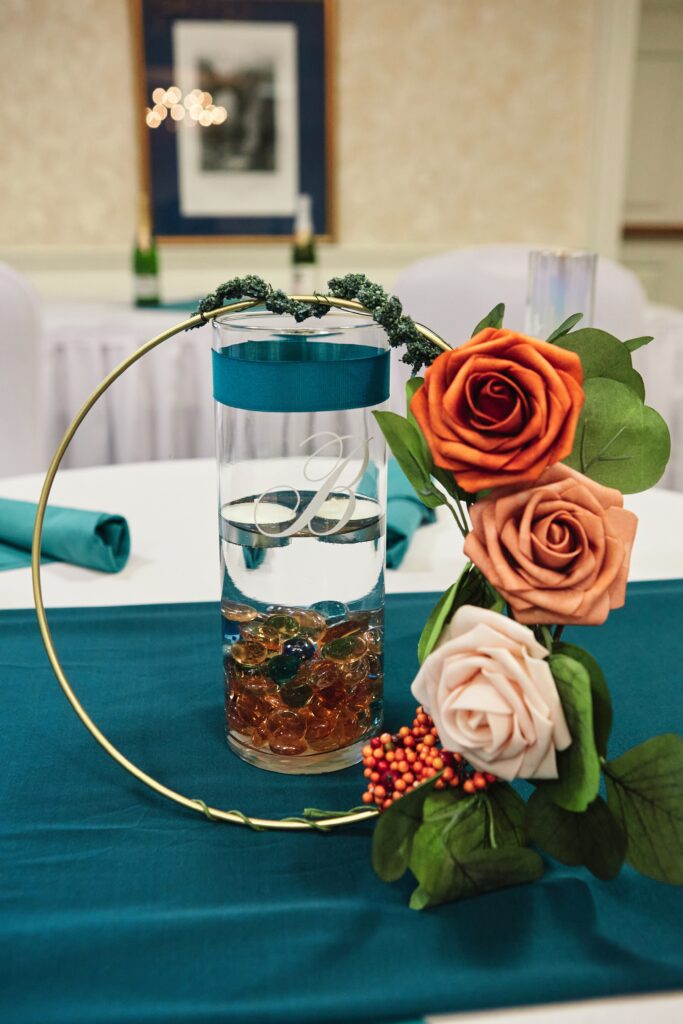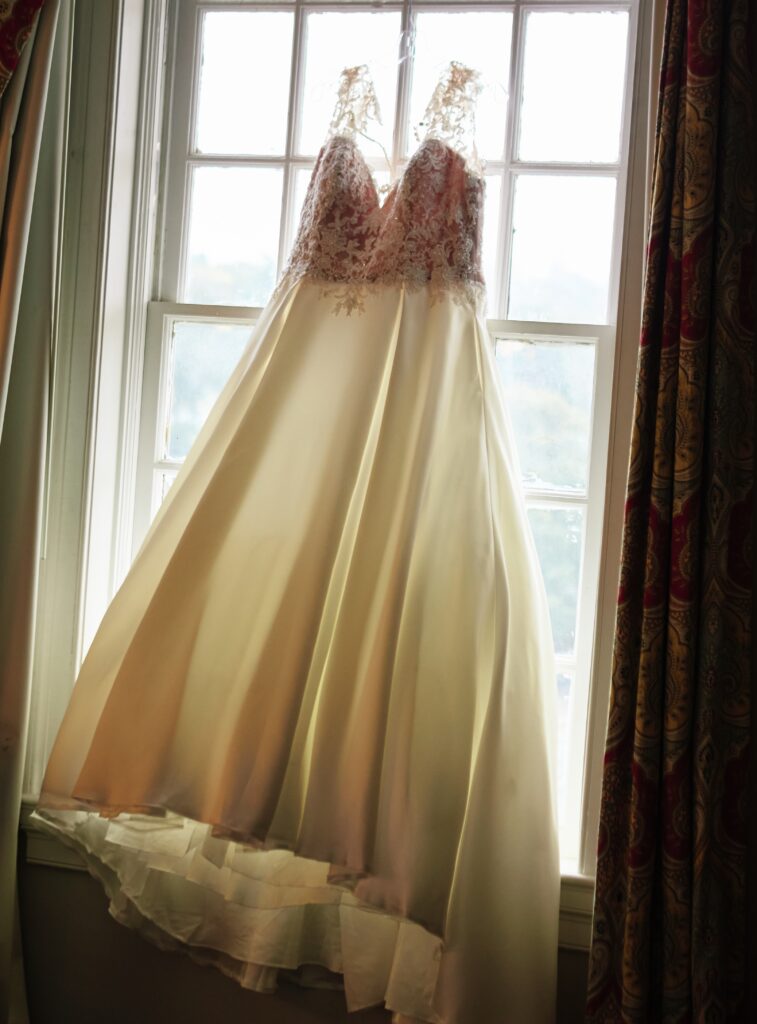 Taylor and DeMarco, our couple for this week's Virginia weddings story, met when they were in second grade. "We reconnected after high school through the app Game Trivia crack where we played multiple intense games he kept winning until I finally won! He sent me a message to congratulate my win and from there we would talk to one another for hours. Which led to our 1st date."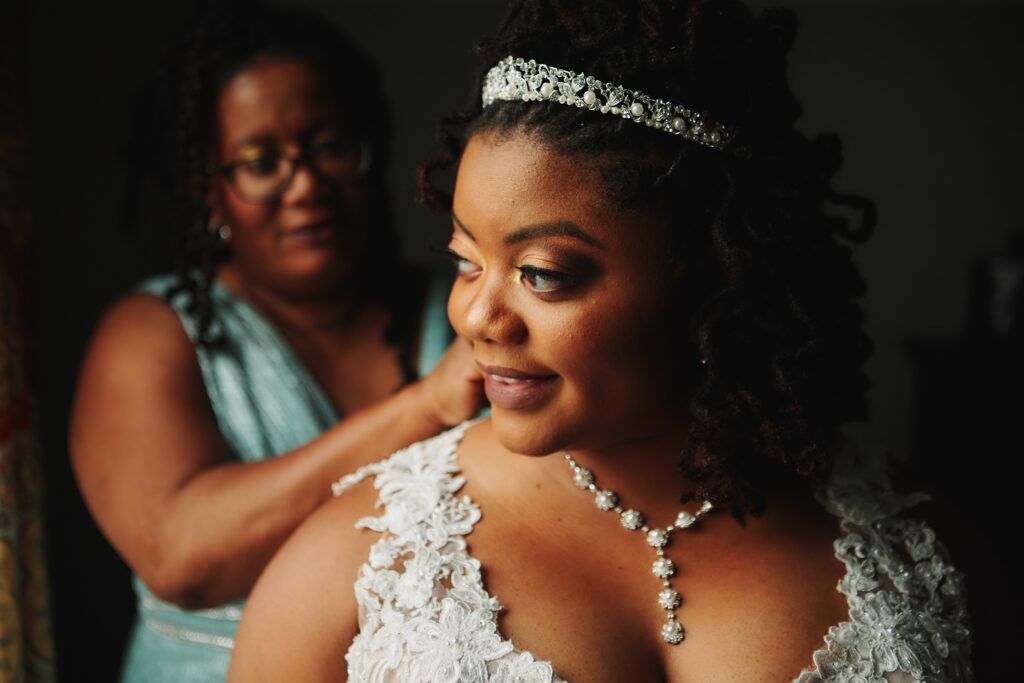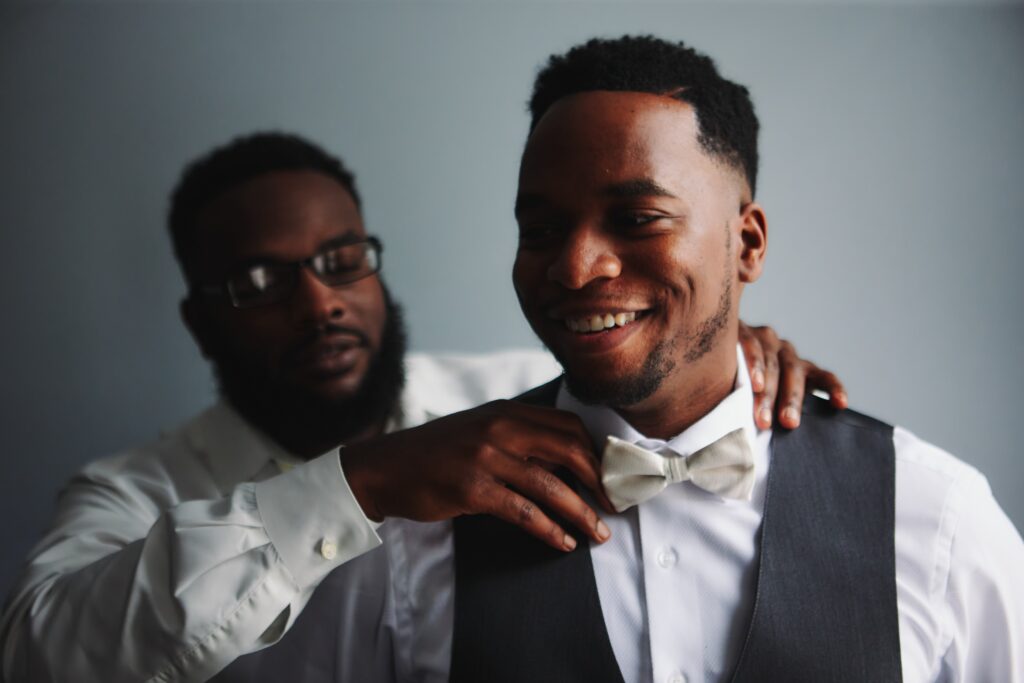 For their first date, Taylor and DeMarco "went on a walk through a local awareness garden. We talked and walked until we reached the end of the trail. Then we sat on a bench and we watched the sunset and talked for hours about everything. Life, dreams and goals. We talked so long that by the time we realized it, the sun was gone and it was getting really dark. We had to walk back in the pitch darkness with only our phone flashlights. Best date ever! We still talk about that date till this day 5 years later."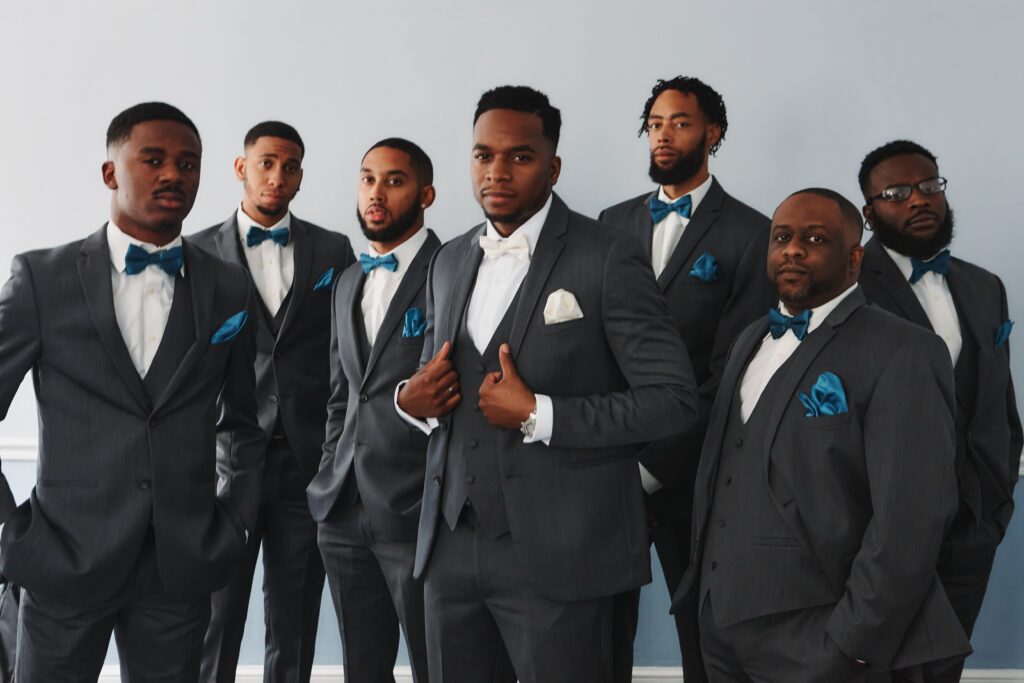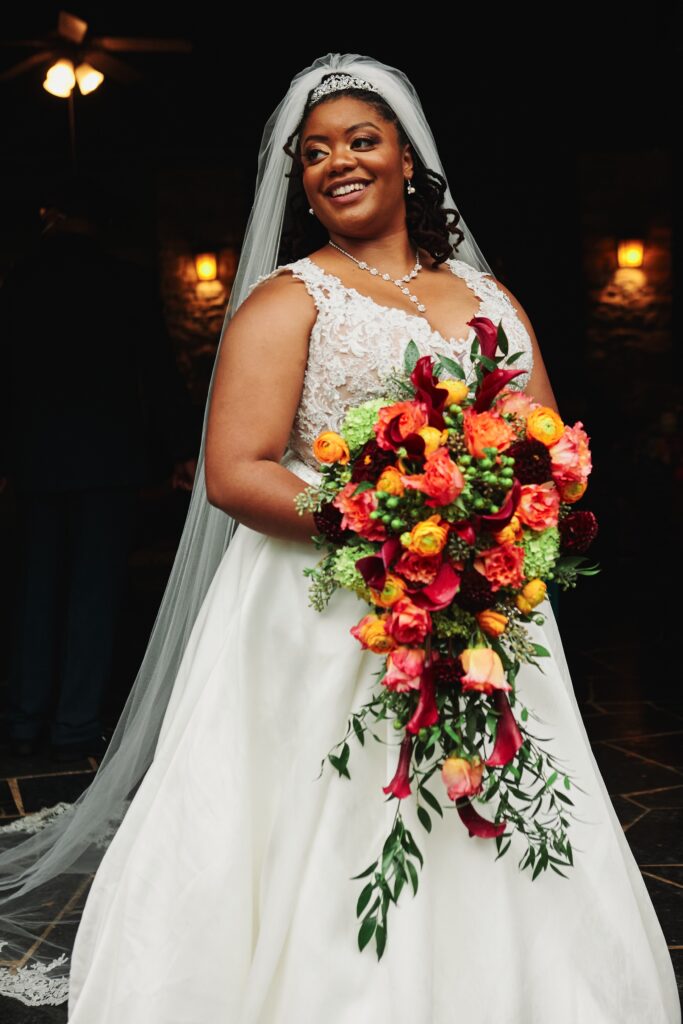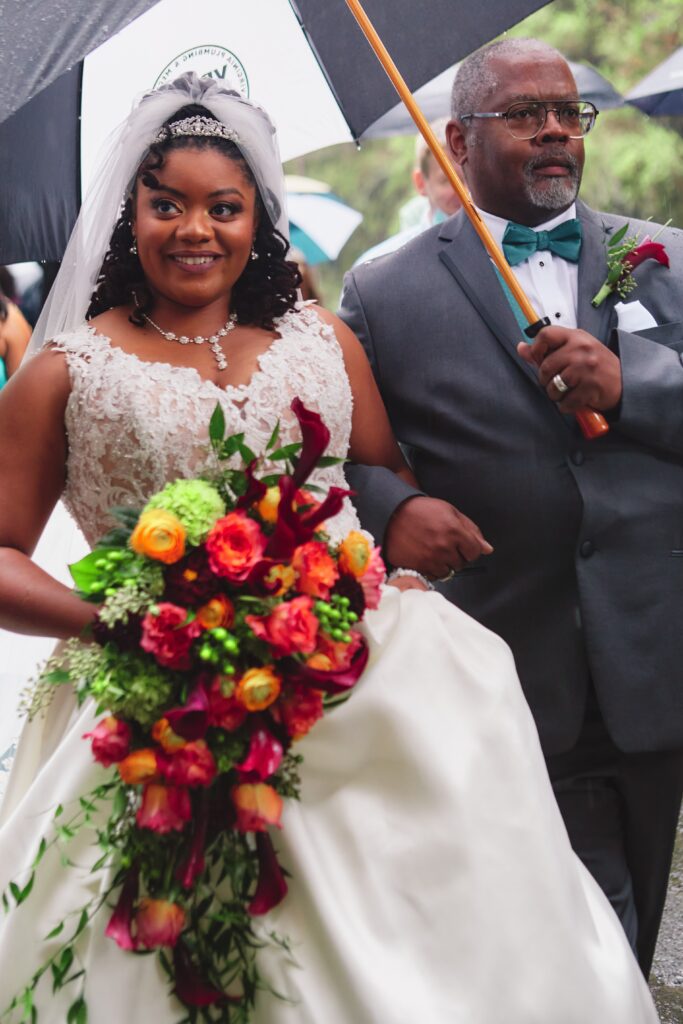 The Scoop
Bride: Taylor, 29, Nurse, Johnson Health
Groom: DeMarco, 29, Correctional Officer, Blue Ridge Regional Jail
Wedding date: October 10, 2020
Number of guests: 140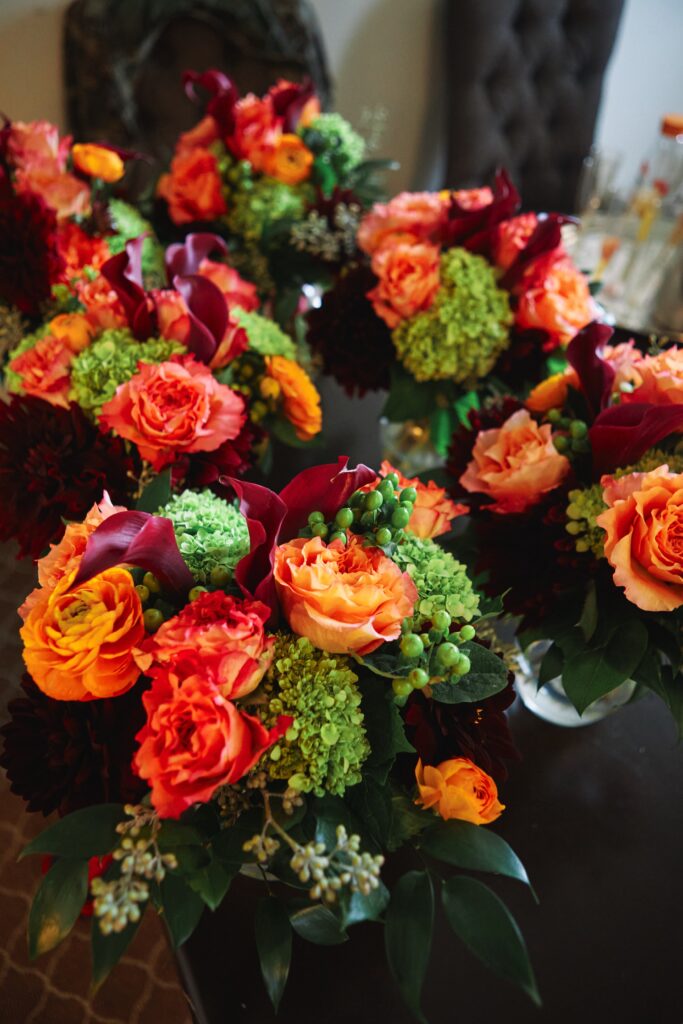 The couple didn't let a little rain keep their day from being amazing. In fact, they went ahead with the ceremony outdoors in the rain.
Taylor and DeMarco chose teal (their favorite color) and copper/burnt orange for their elegant, classy wedding colors, with the bridesmaids wearing teal dresses from Etsy. They added some special touches to their day by celebrating with cheesecake instead of a traditional multi-tiered wedding cake and sharing a group dance with their bridal party. Taylor will also always remember being able to wear her grandmother's jewelry for the big day.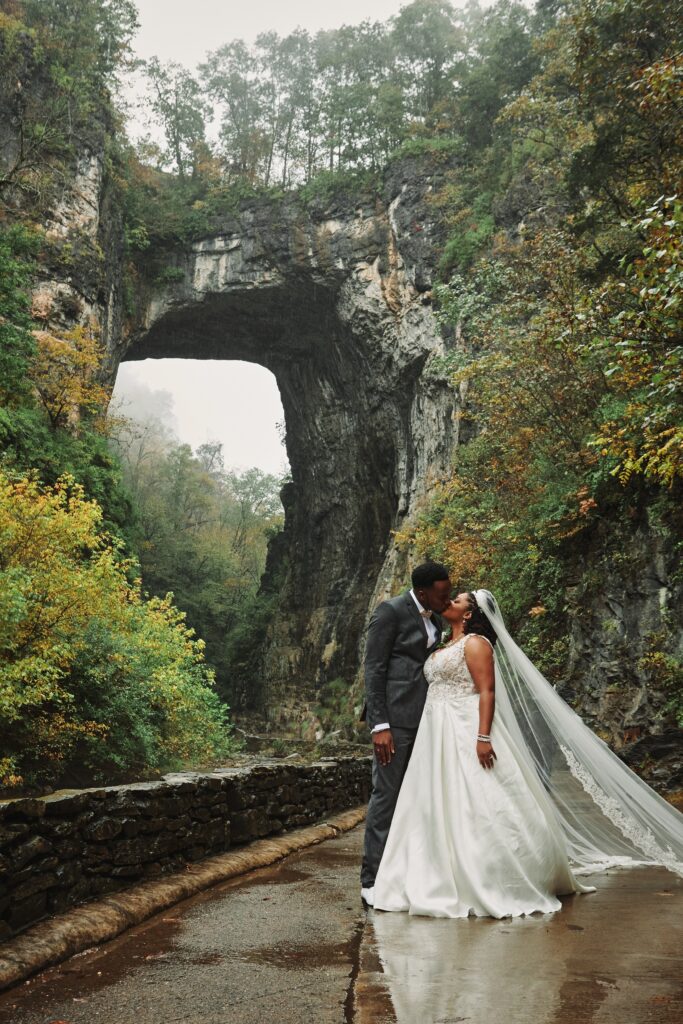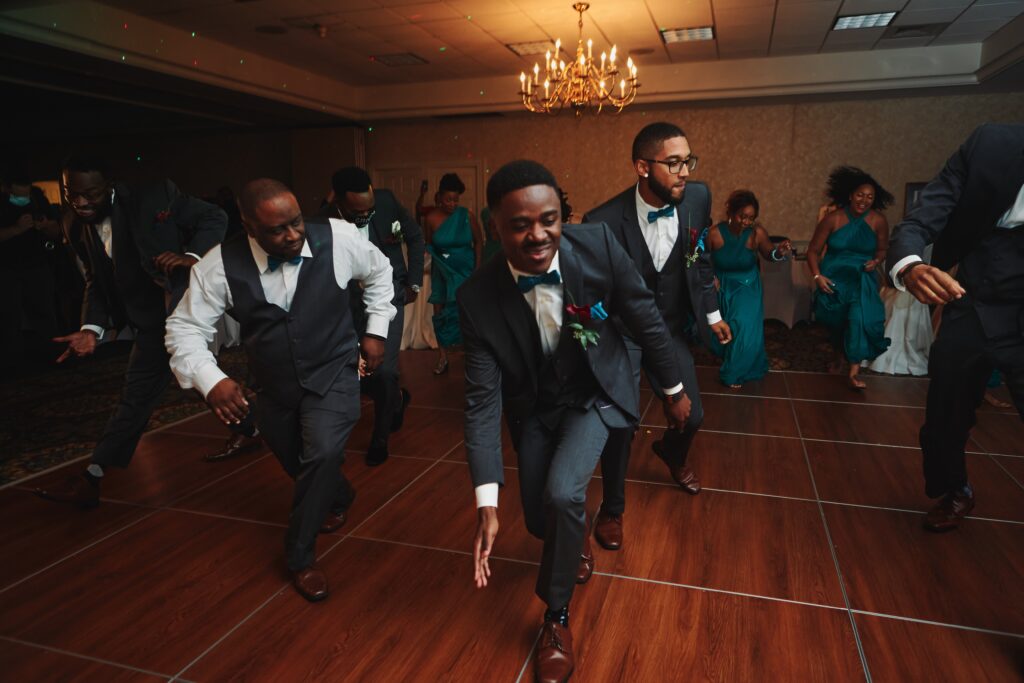 Taylor and DeMarco found the perfect spot for their wedding: The Natural Bridge State Park. "We got married at a national park under a bridge at the [park]. Everyone was a special guest due to us getting married in a pandemic. We were truly grateful for the out pouring love & support!"
Taylor and DeMarco chose this special date because of DeMarco's love of numbers – 10-10-20 will always be special, of course, but especially so because of the uniqueness of the date.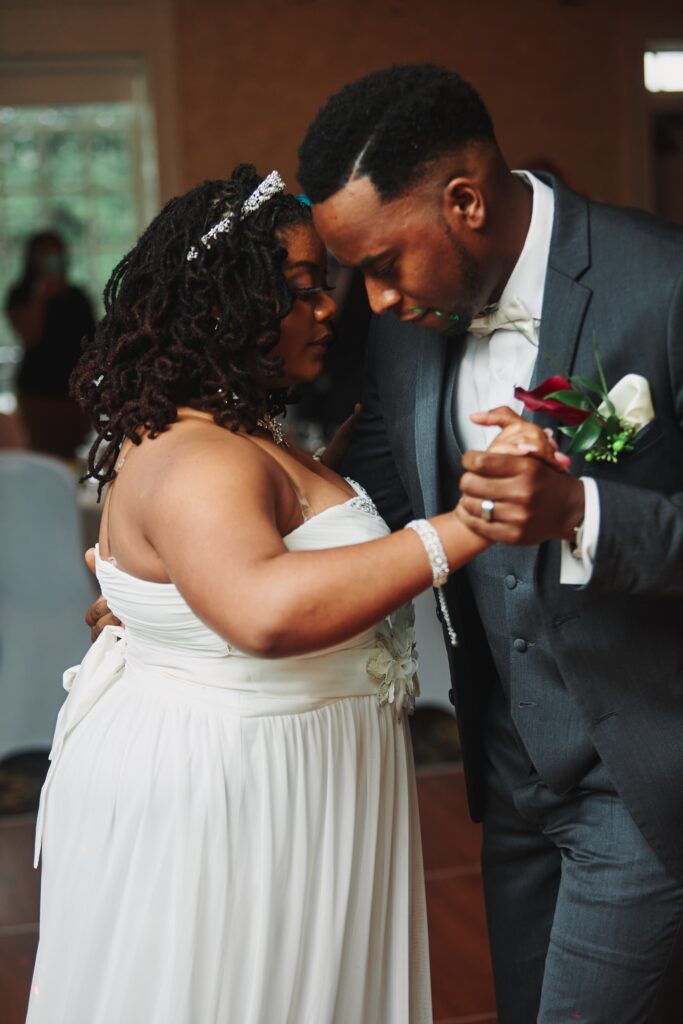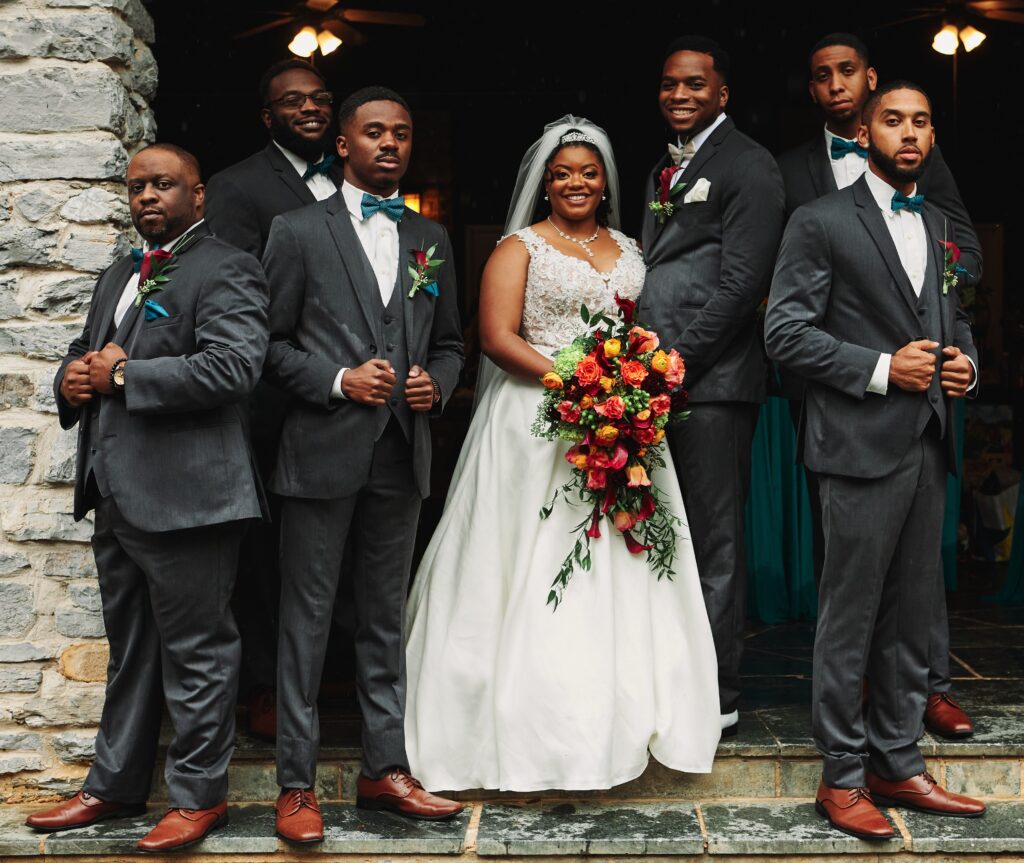 Taylor leaves future brides with these thoughts. "Never let anything get in your way. I got married during a pandemic and didn't miss a beat. Everything went off without a hitch, masks and hand sanitizer included."
Congratulations to you both!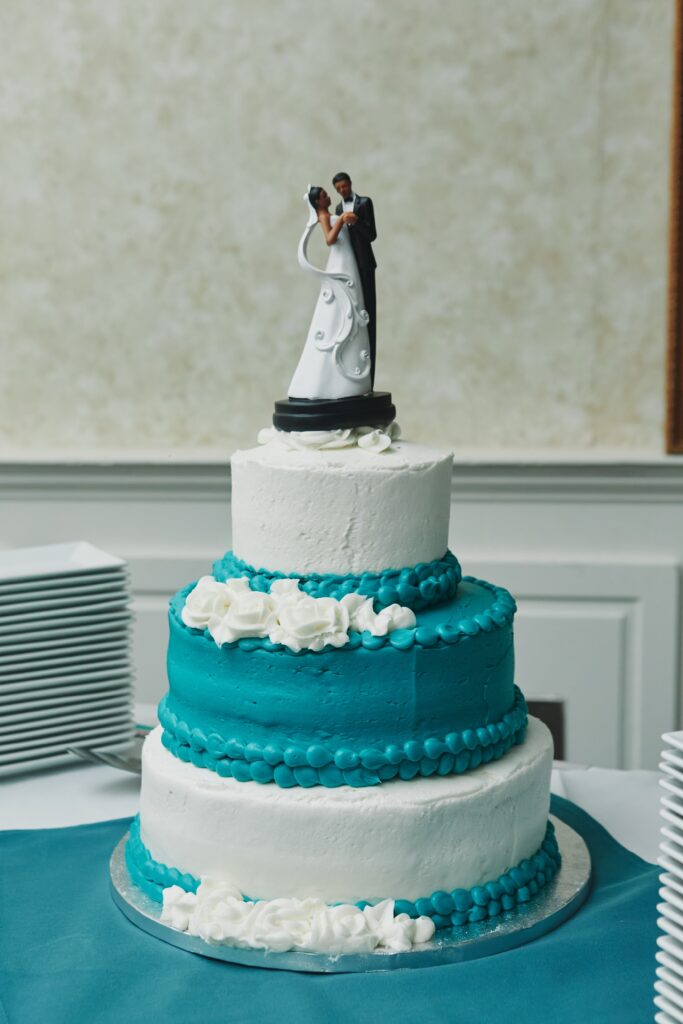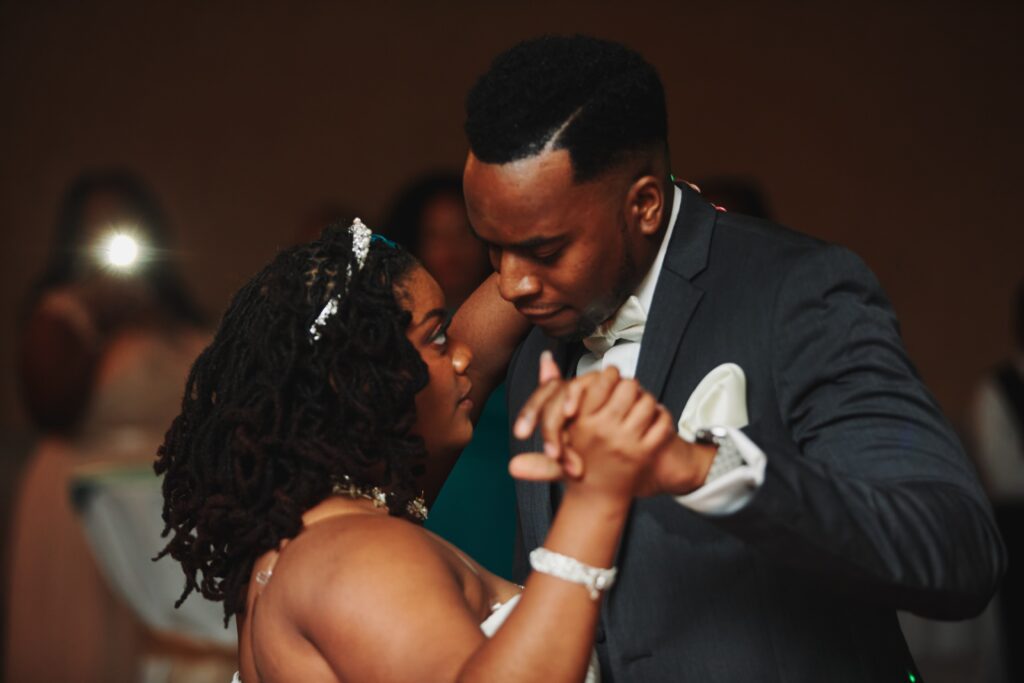 Vendor Credits:
Venue: Natural Bridge Hotel & Conference Center
Photographer: CJ Harris at GH productions
Day of Planner: Ashley Rose
Officiant: Apostle Robert Clark
Gown & Veil: Celebration Bridal
Shoes: DSW
Hair: Diamond Cutz by Kristi-Andrea Snead
Makeup: Tashicka Rock
Bridesmaids Dresses: Etsy
Formal Wear: Celebration Bridal
Invitations: Minted
Flowers: Lynchburg Leo Wood Florist
Catering: Natural Bridge Hotel
Cake: Simply Vanilla Gourmet
Music: Phinees Robert the DJ at Blackwater Branding
Honeymoon: Westgate Resort in SC