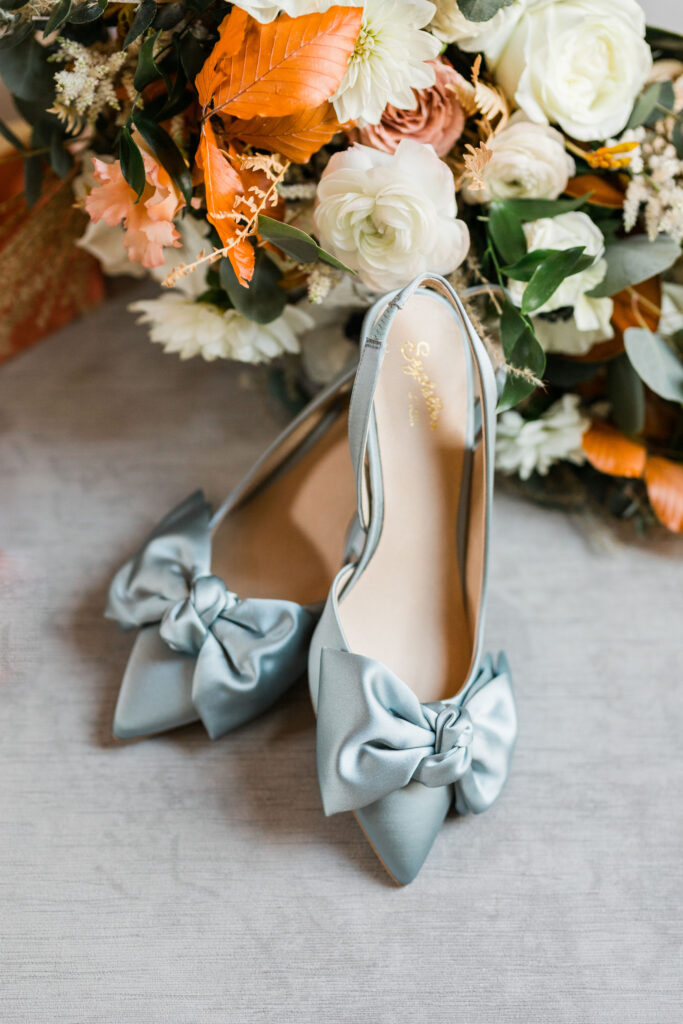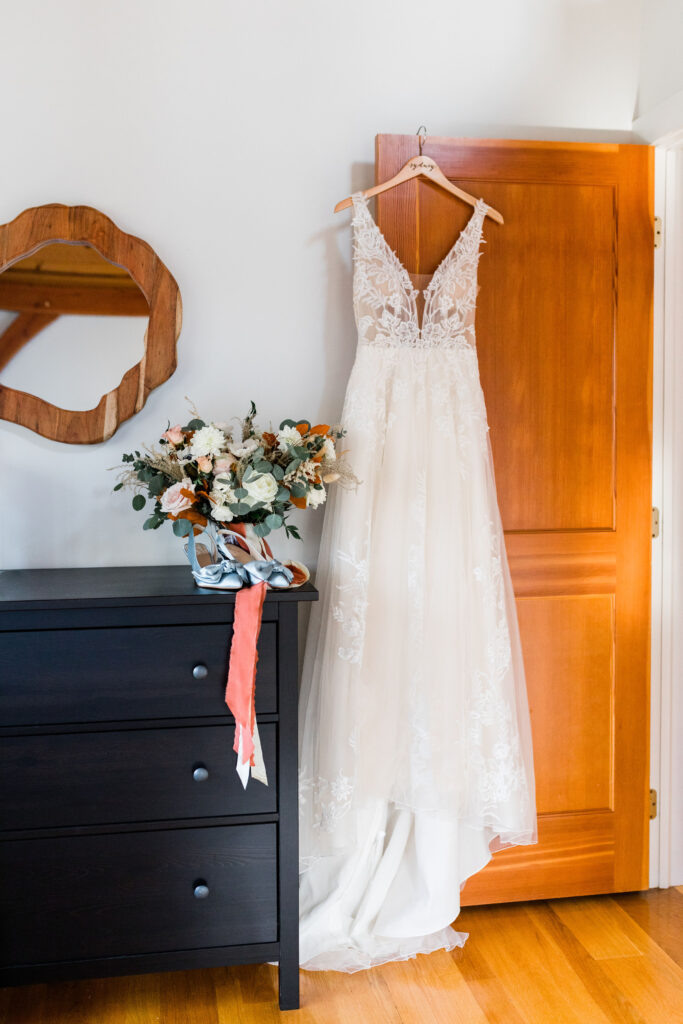 This week's Virginia wedding comes to us from Powhatan, Virginia. The happy couple tied the knot just a couple of weeks ago and were thrilled to share their love story and wedding details with us.
"Colin and I actually met on the dating app, Hinge. I never thought that's how I would meet someone, but I had lived in Charlottesville for a long time and was looking to date elsewhere. He lived in Richmond so we dated 'long distance' for about a year. We bonded over a shared love for live music. So we just started going to shows together. I think our first 4 dates were all concerts of some sort."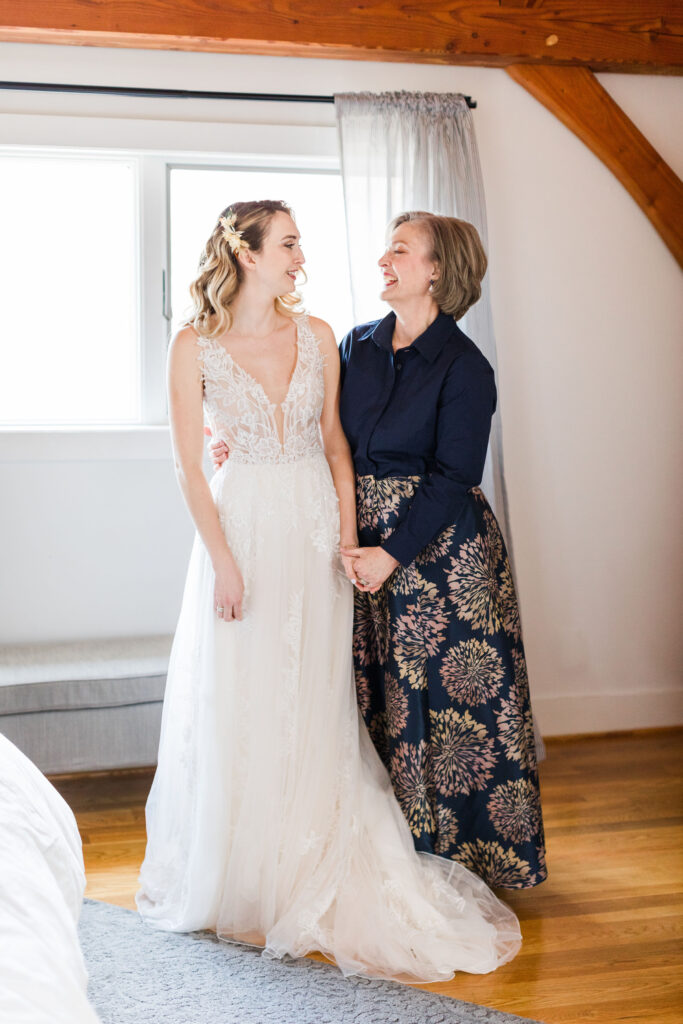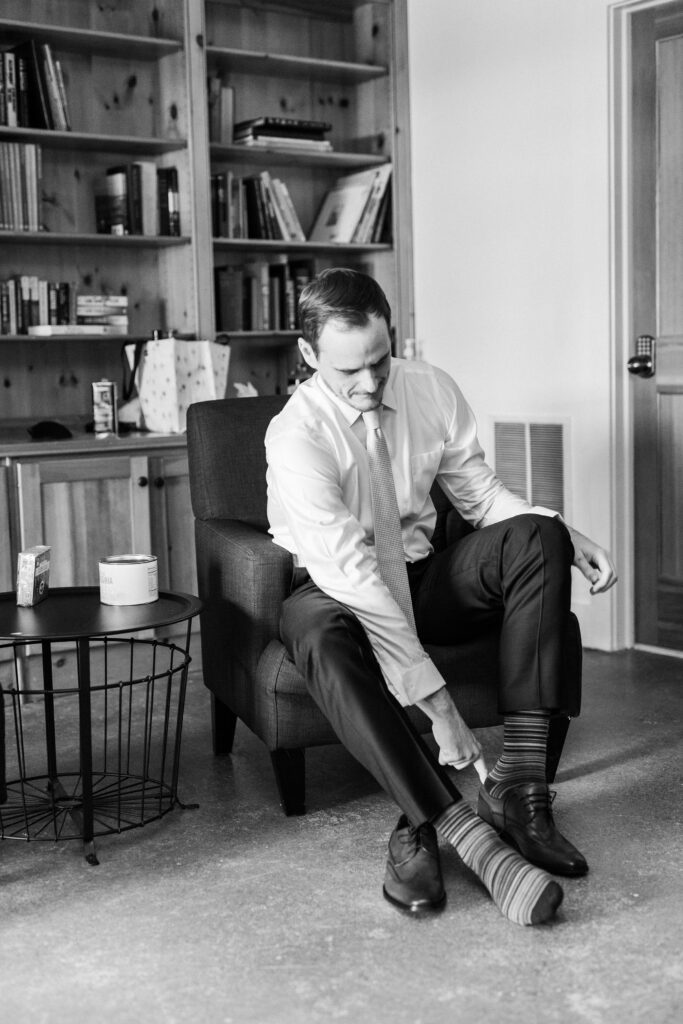 The couple had their first date in Charlottesville at the Tom-Tom festival, a music, arts, culture, technology and food festival.
"We had dinner at a brewery downtown and then walked around the festival and watched the live music. We ended the night with more live music at Miller's, a famous spot in Charlottesville. Then I took him home to meet my three-legged dog named, Duckie, my true love. We quickly made plans for another date that same week, and I went to Richmond to see another show with him."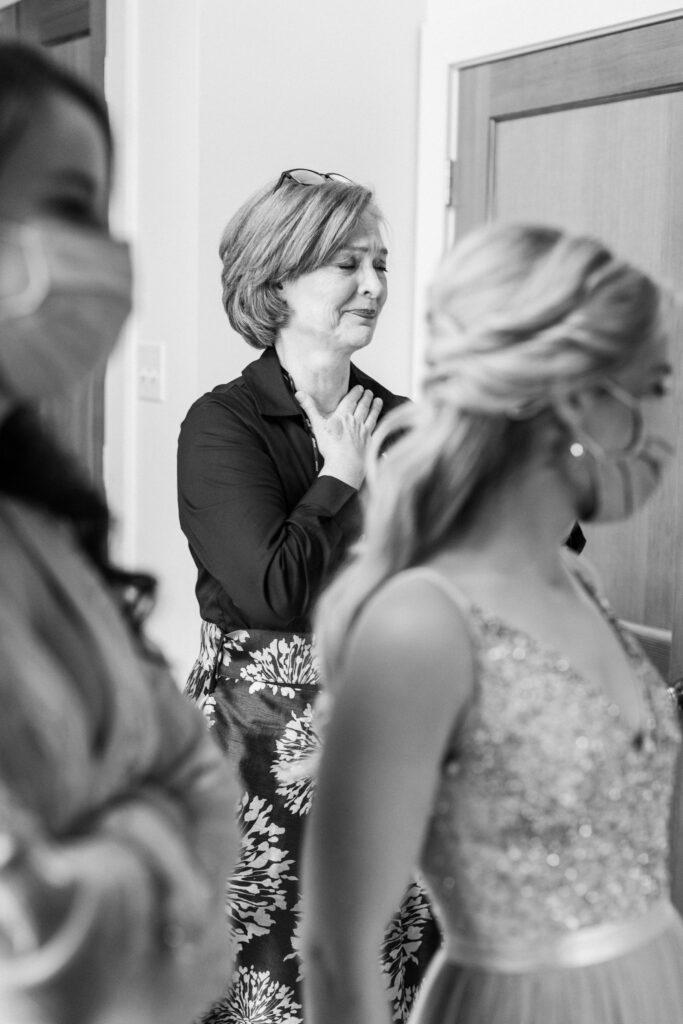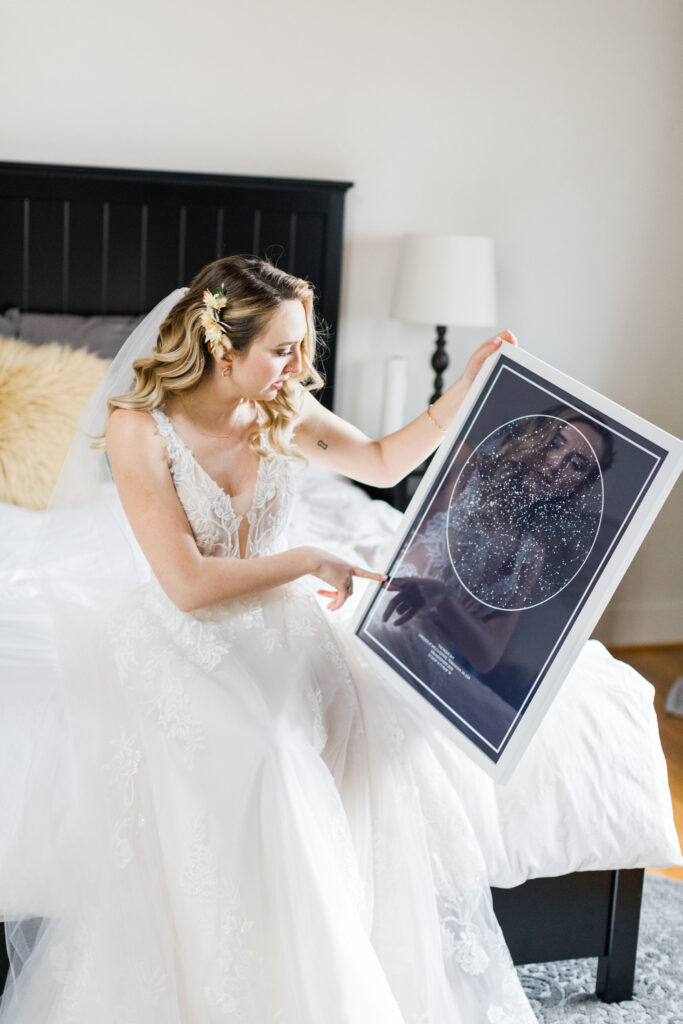 Sydney and Colin made their wedding day extra special with many beautiful touches and much care for safety in these times of Coronavirus.
"Everyone was tested prior to coming to the wedding for COVID-19, we had temperature checks on entry, a wristband system spaced seating, and extra masks everywhere. I am a nurse so we wanted to do this right. We also included our dog, Duck, in lots of details. A signature cocktail was named after him (The Ol' Duckie – Old Fashioned), he was on our koozies, and on our cake topper."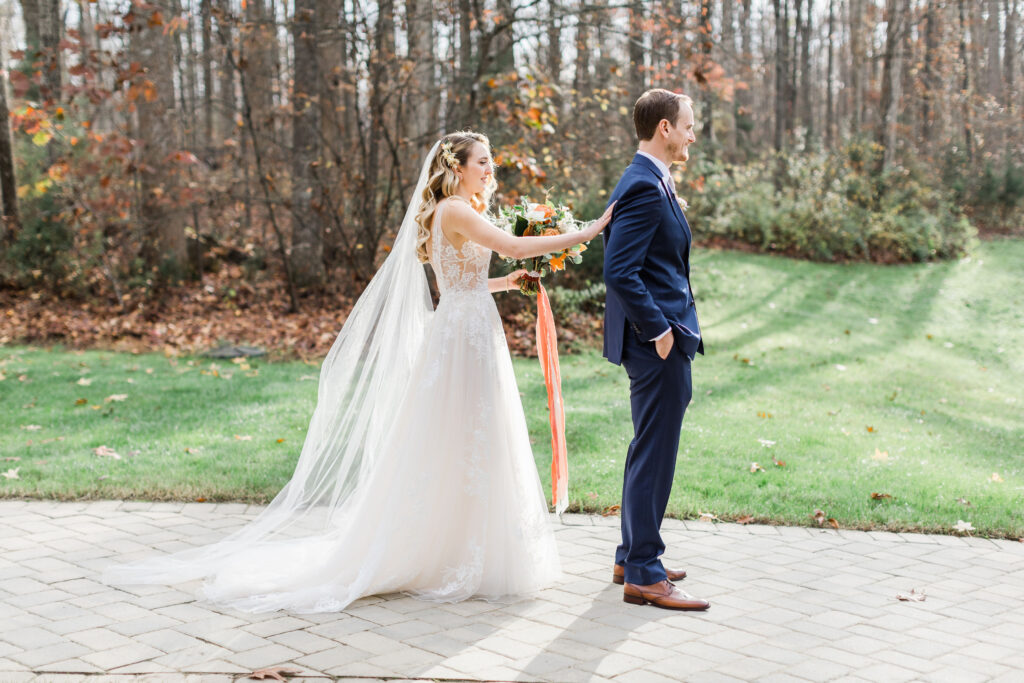 The Scoop:
Bride: Sydney, 29, Registered Nurse, VCU Massey Cancer Center
Groom: Colin, 30, Lead Trainer, Certified Financial Planner, Envestnet Money Guide
Wedding date: 11/14/20
Number of guests: 65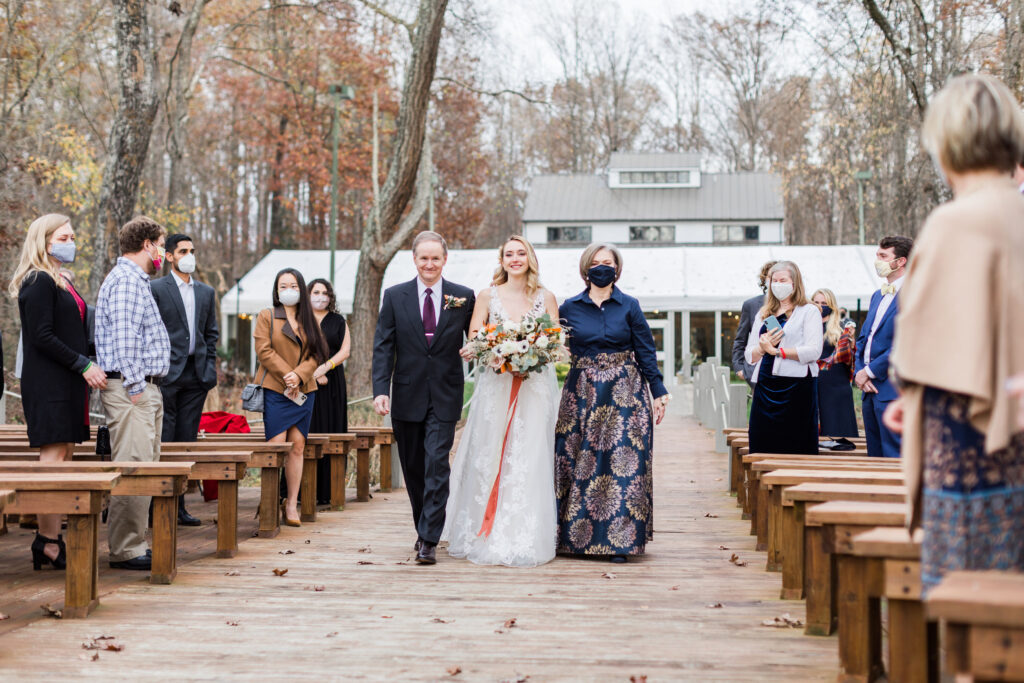 Sydney, like many brides, thoroughly enjoyed planning their special day. One of her favorite aspects was looking at the clothing everyone would wear.
"The aesthetic of the attire was part of my favorite things to plan. I wanted delicate illusions with an off-white, blush tone to my dress. Urban Set Bride found a dreamy Lillian West A-line gown with floral appliques, blush tones and soft features. I knew I wanted a dried flower comb with a cathedral veil. My overall word for what I was thinking was 'ethereal.' My jewelry was really special to me. The necklace I wore was my mom's Tiffany's bezel diamond and gold chain as my something borrowed. On my right hand I wore my mom and grandmother's wedding bands as my something old. My shoes were robbin's egg blue, satin heels with a big luscious bow, my something blue. And my something new was my mauve and gold cameo earrings because I love a vintage touch."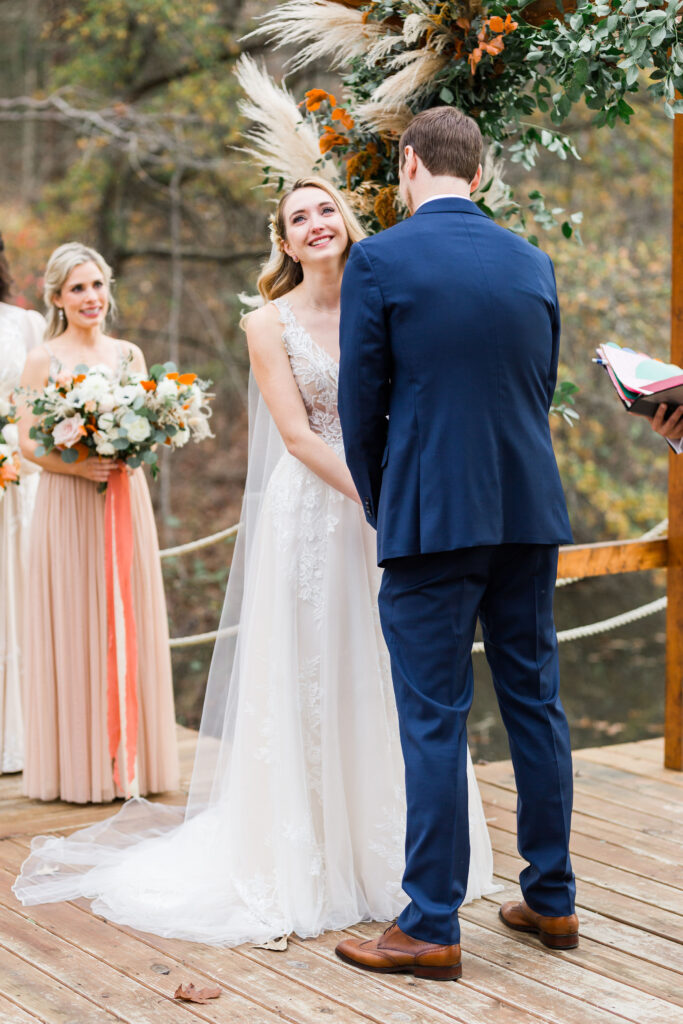 The overall feel for the wedding was warm, ethereal, and vintage. Sydney didn't want to lean too far into Boho décor, so she found fun, unique, delightful ways to combining these elements without going beyond her boundaries.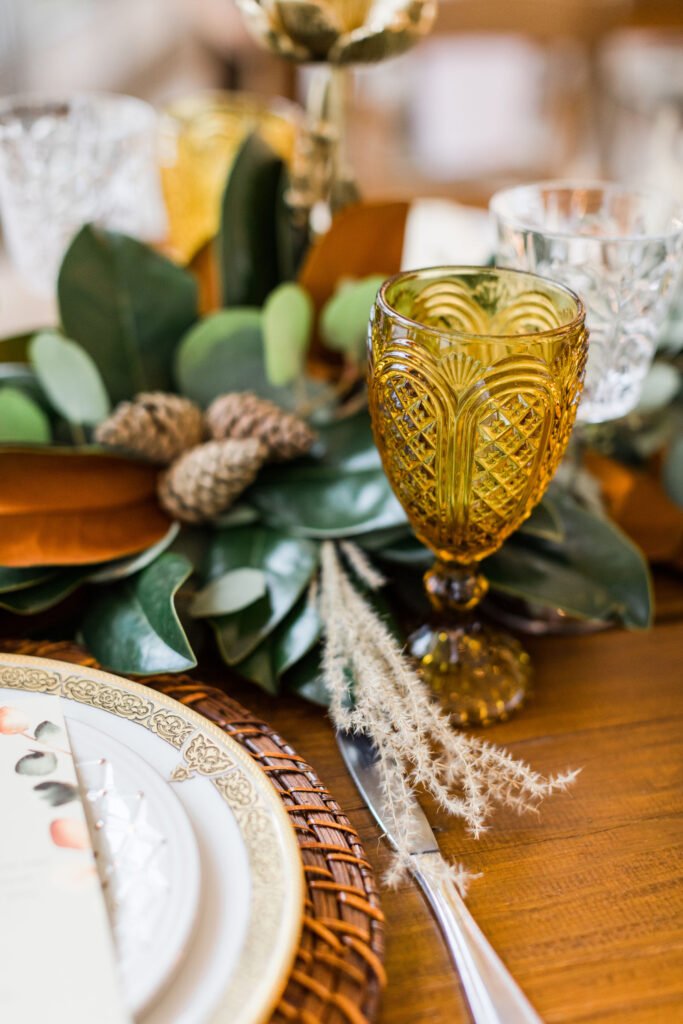 "Some of my favorite decor details were the mismatched vintage china, amber stained glass goblets, and cut crystal wine glasses. I think I was born in the wrong time period. I love all things vintage (think Downton Abbey, also 1920-1930s). Even my wedding band and engagement ring are vintage. Both are art deco, old mine diamonds from the early 20th century."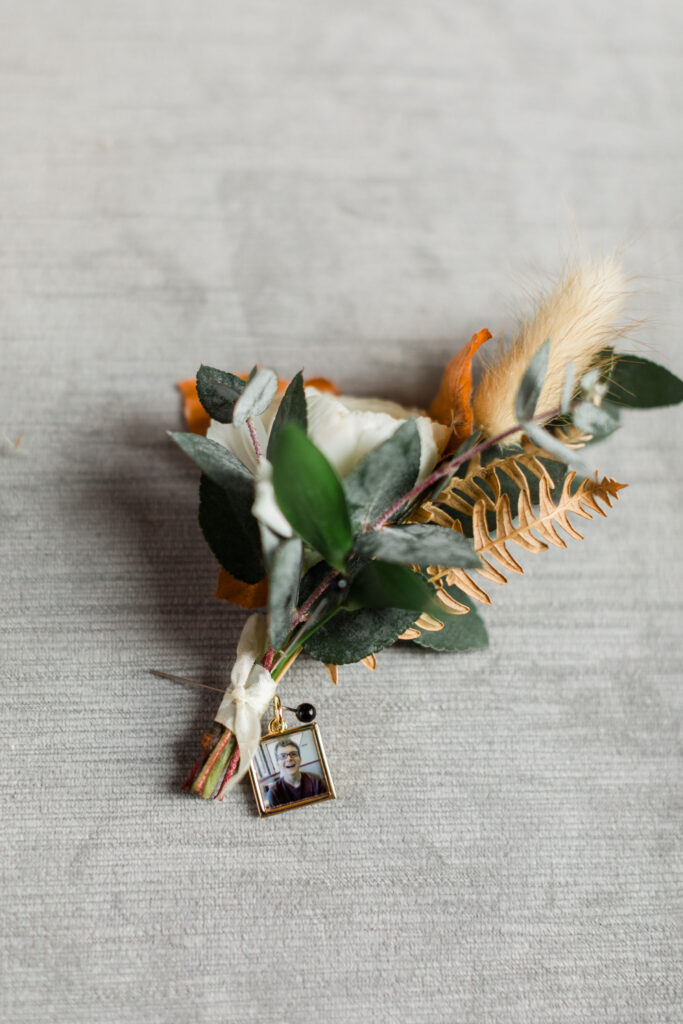 "The most special touch was a picture of my brother as a charm on my bouquet. Because of medical conditions, he was not able to be at our wedding, but he is the most important person to me. I wanted him to be a part of the ceremony and details no matter what."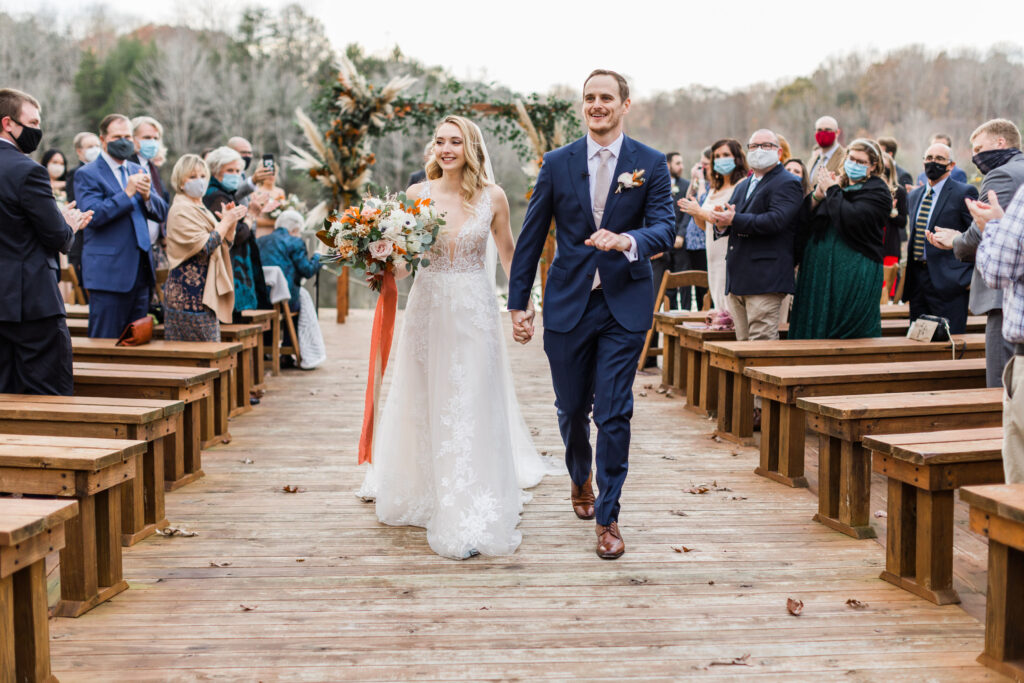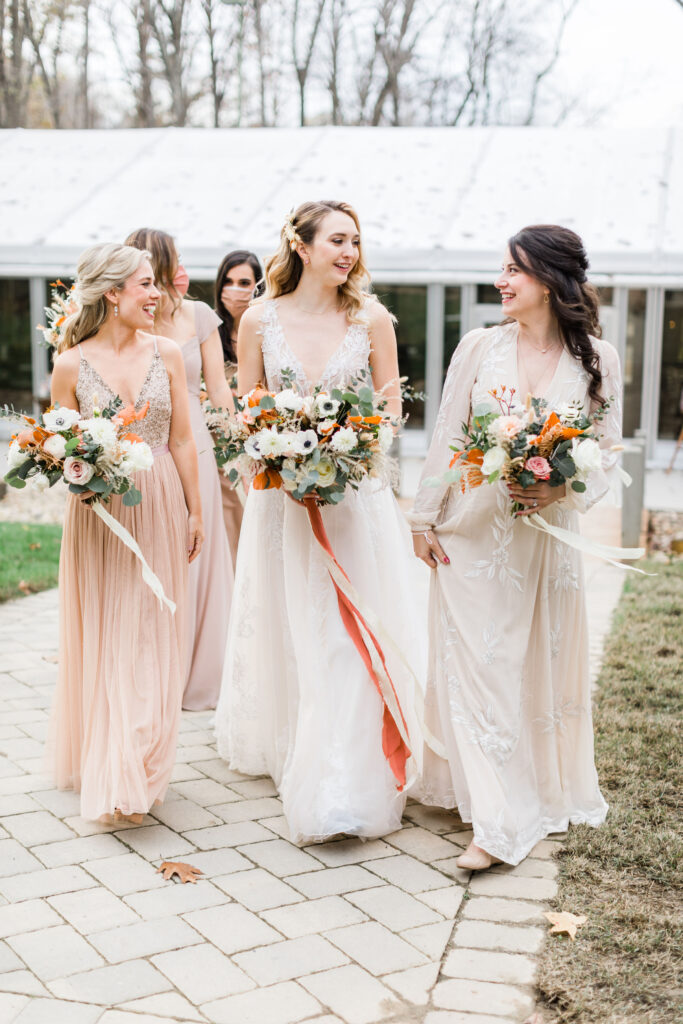 The gowns for the bridesmaids were varying shades of beige and champagne from three different shops. "I gave them parameters on color, and they could pick their style to fit their personality. I loved the look of the different textures, satin, velvet, sequins, embroidery etc."
"I didn't want to overthink my palette. I wanted to simplify it with beige and neutral tones and then accent with the season. I knew I didn't want bright oranges and reds to mimic 'fall.' But instead, I fell in love with terracotta, rust, and burnt orange as accents. The blues and misty greys just naturally fit in with the guys' suits and my invitation suite. And it totally works with UVA colors."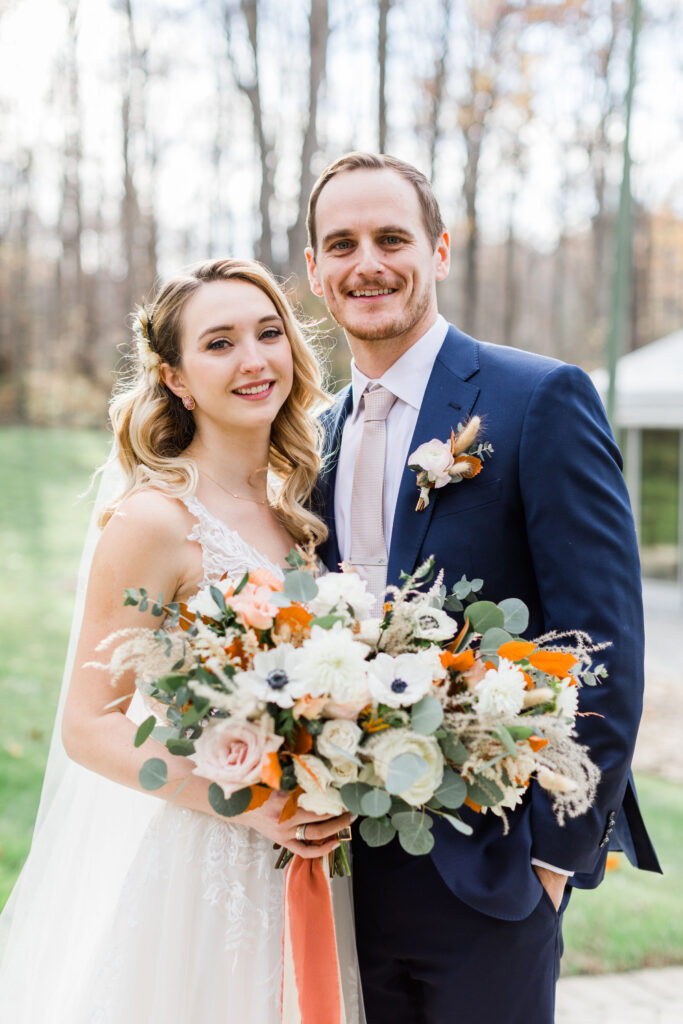 Sydney and Colin wanted their venue to be comfortable and accessible and set in the heart of Virginia.
"We fell in love with Lakeside at Welch Estate because all the spaces for events are all in one setting and flow naturally. We did not want our wedding to be a hectic shuffling of people from one venue to another. Instead, our wedding party got to stay in a beautiful house with vaulted ceilings and wood accents that overlooks the lake. We got married next to the water and then you turn around and you're in the reception space. Which is a 360-degree glass building with soft, twinkling light that highlights the nature and the woods around it. When you are in the reception space, you are really viewing the season around you. We were sold."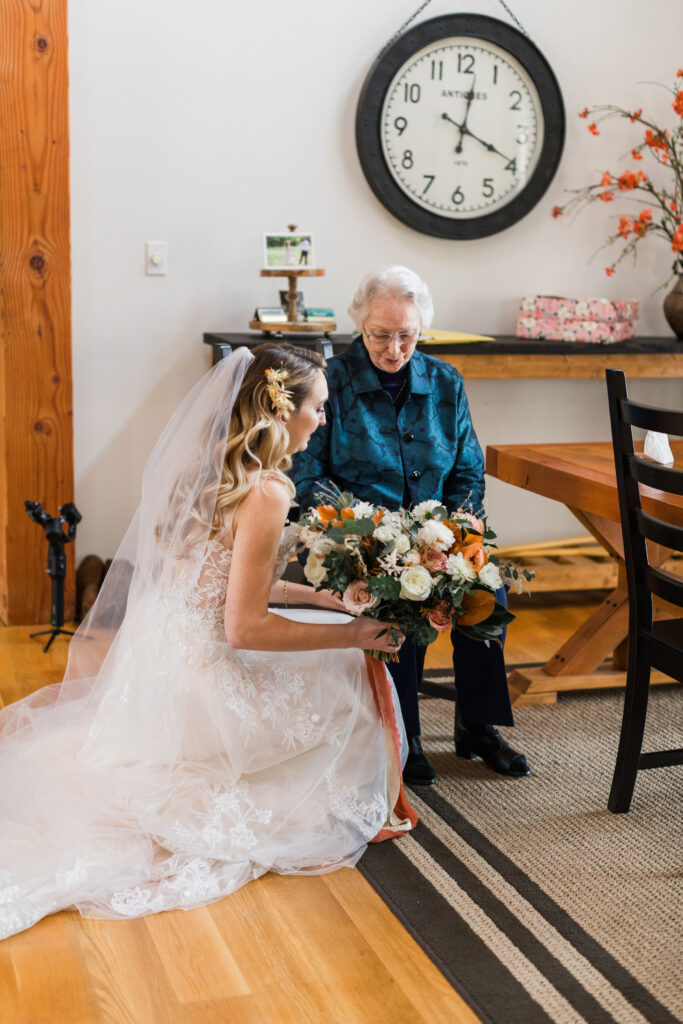 There were many special guests in attendance for their Big Day, but one guest stands out. "My Grandmother Champion. She is our only grandparent still with us, my mom's mother. Colin and I are both really close with her and we Facetime her every Sunday. Her safety and comfort was our biggest concern. We had special seats and signs reserved for her and asking for space/social distancing.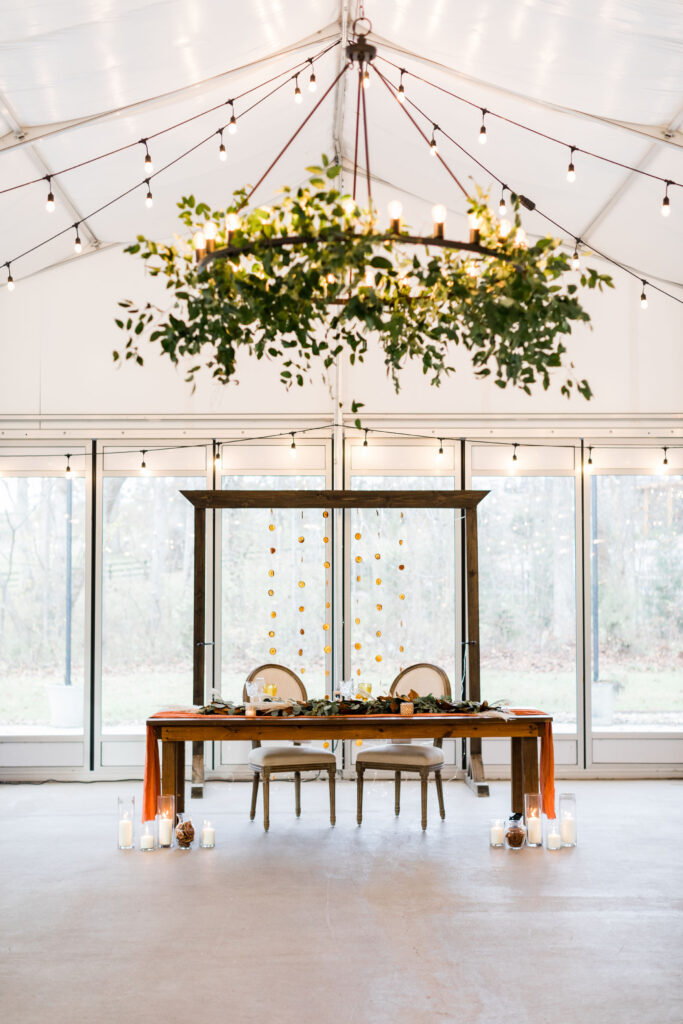 Taking special elements from your life together can make all those little details really unique and beautiful for your wedding day. Sydney and Colin embraced this through many unique touches that remind them of all their other celebrations.
"Colin and I celebrate life events with raw oysters and champagne. It's what we had when we got engaged, when we moved in together, new jobs etc. So oysters were subtly put throughout the details. I had a jean jacket embroidered with oysters and pearls all over the back, our seating chart had gold oysters painted on the mirror. And we each got each other oyster keepsakes for our wedding gifts. Unknowingly we traded oyster cufflinks and earrings as our gifts right before our first look. It made us both laugh and calm our nerves before the ceremony began."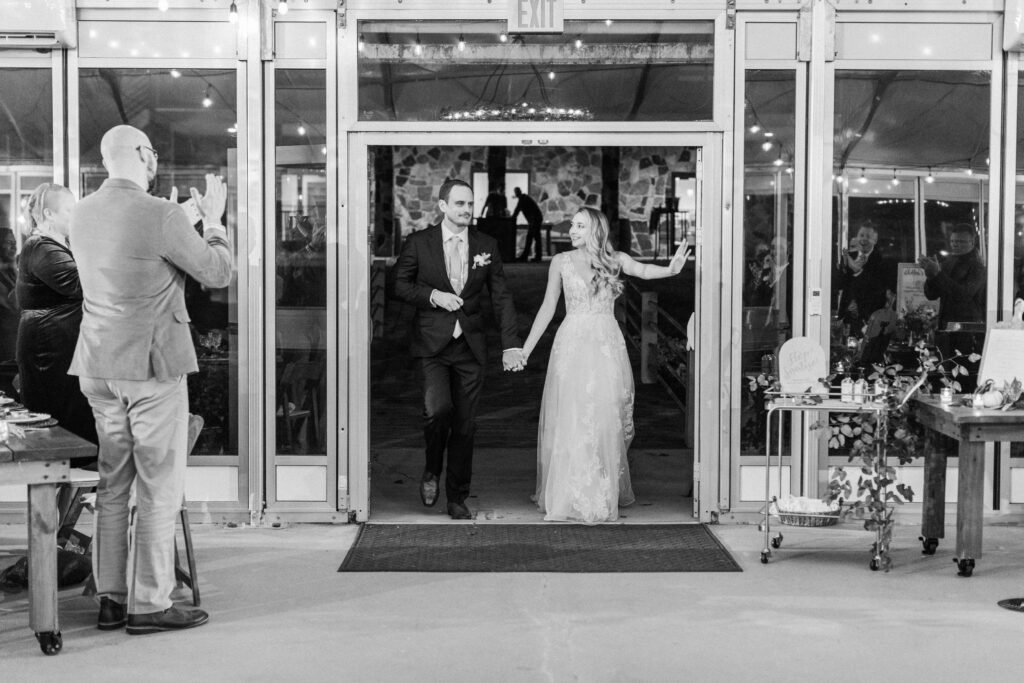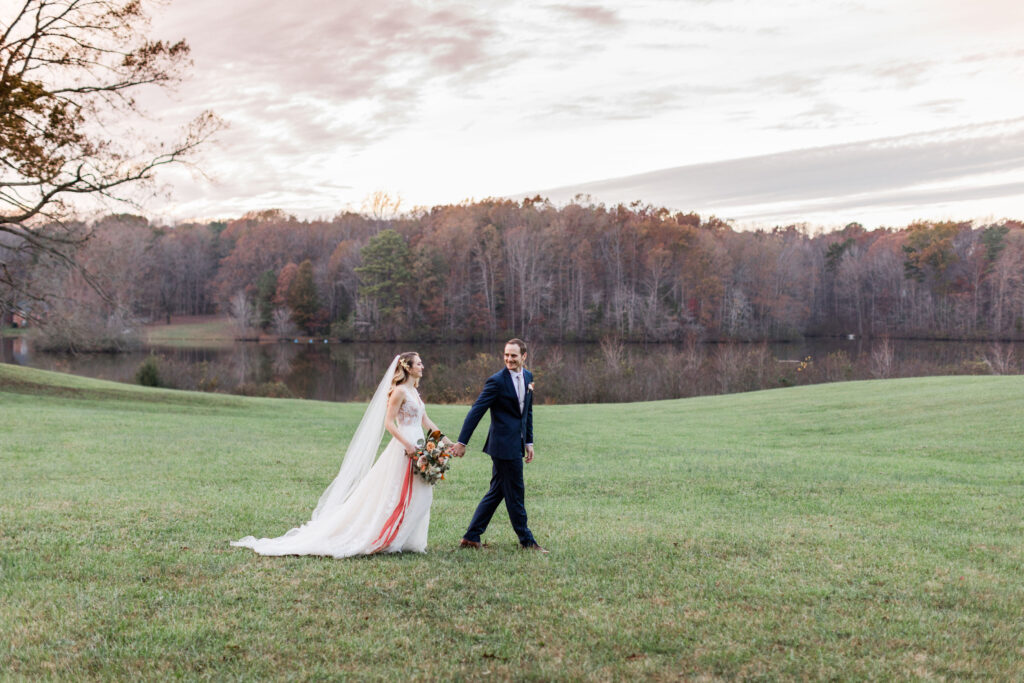 Sydney offers some thoughts for future brides planning their weddings today. "Don't overcomplicate things. If there was anything I learned about having a wedding during COVID is that downsizing is better overall. You are able to truly enjoy the time and moments with the people in the room. The smaller group and atmosphere is so special. I think I would have even loved it even smaller. Truly make it about you and your partner. Don't subscribe to the mass media of what a wedding is supposed to be. You end up getting caught up in booking all your vendors and making sure your wedding hits all the 'high points.' But it should just be about what you and your partner enjoy."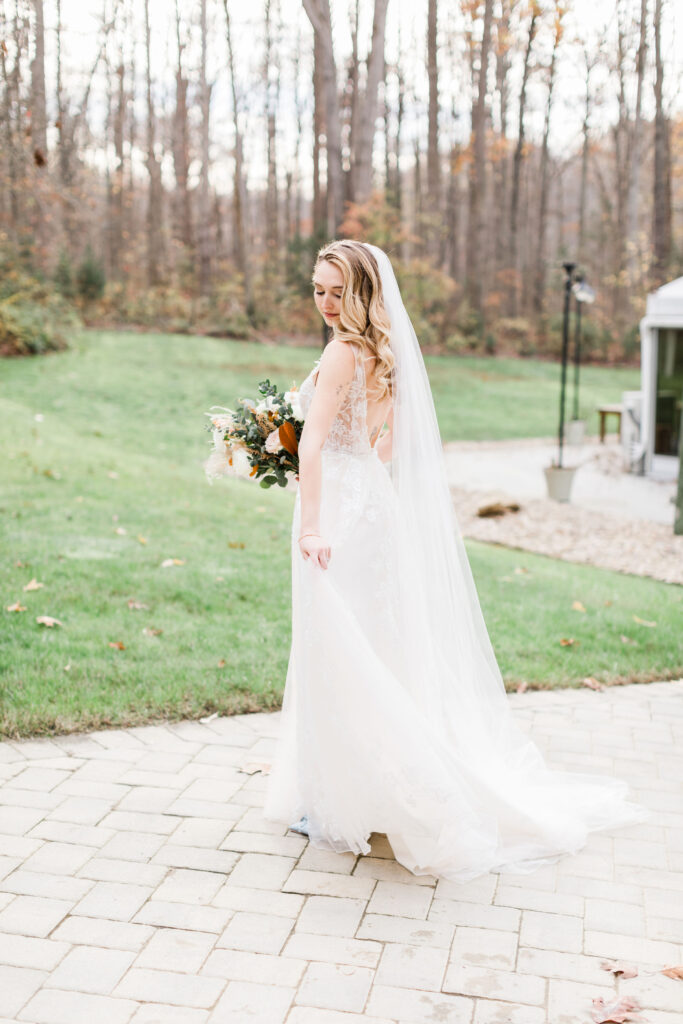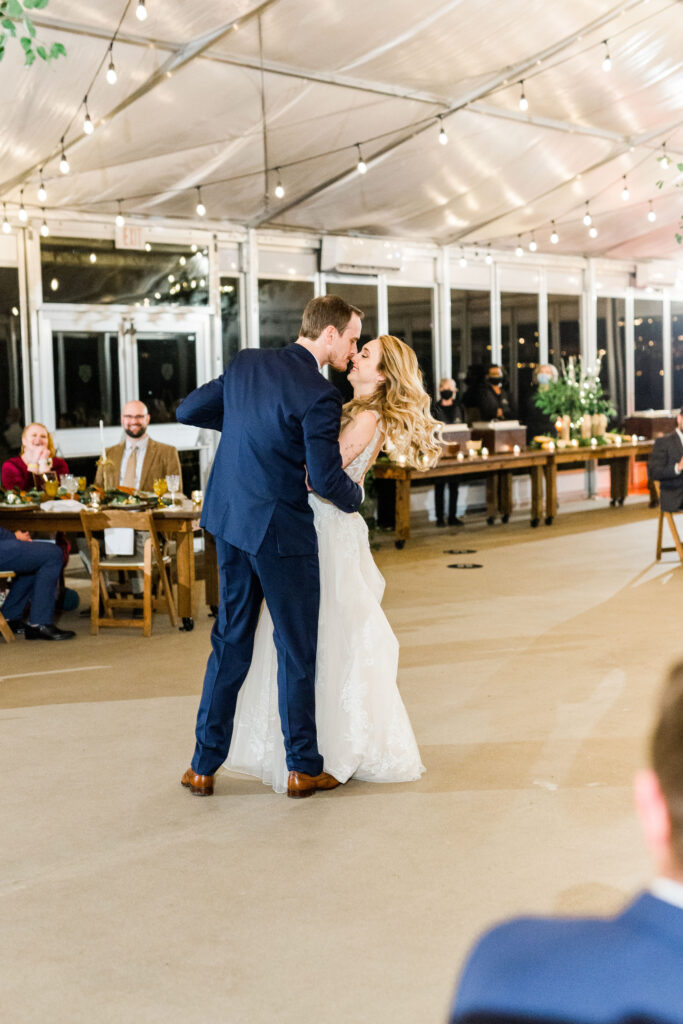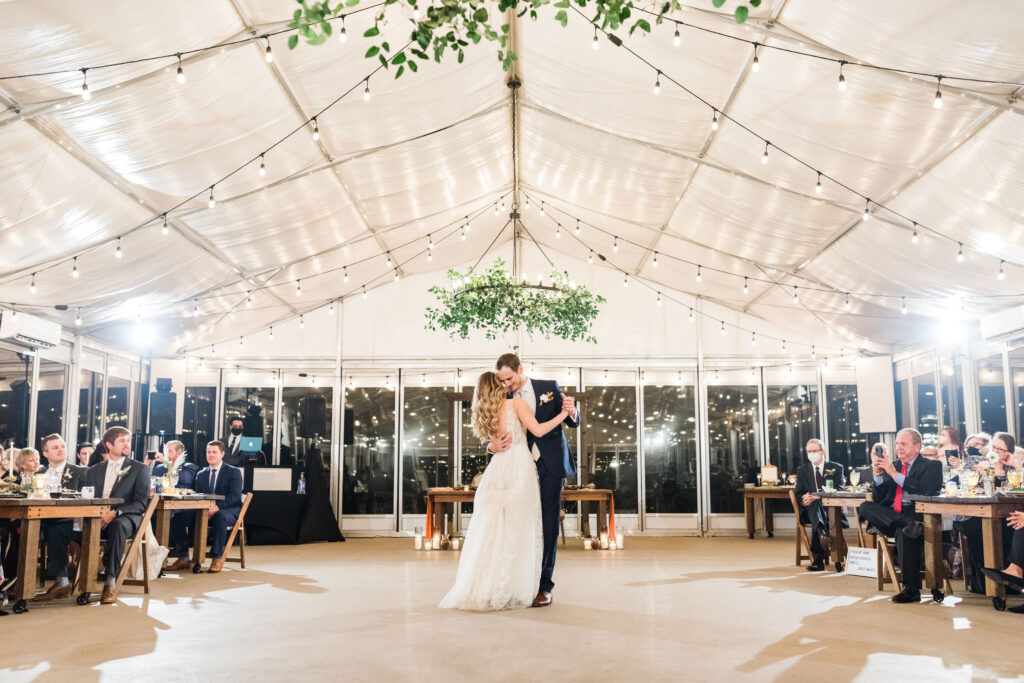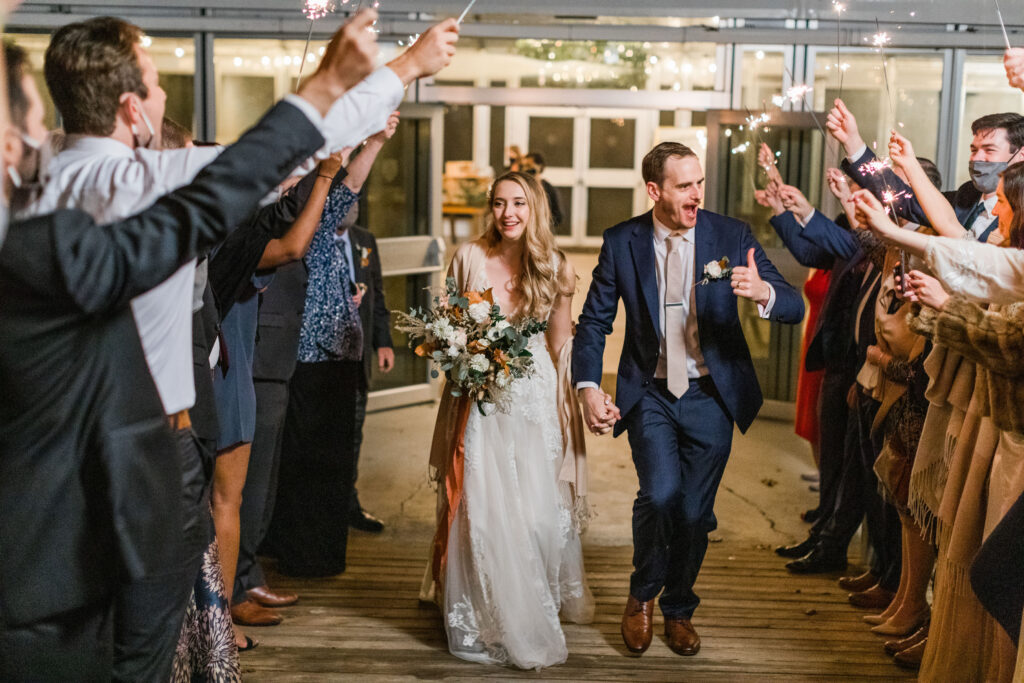 Congratulations to you both!
Vendor Credits
Venue: Lakeside at Welch Estate, 804-787-4347
Photographer: Michael and Jasmine Photography, michaelandjasminephotograpphy@gmail.com
Day of planner: Jami Heath at Our Curated Design, 540-273-8460
Officiant: Sam Champion, Bride's uncle
Gown & Veil: Urban Set Bride by Lillian West, 804-939-7082
Shoes: BHLDN
Hair: Leslie of Brideface RVA, 804-822-0511
Makeup: Aaron of Brideface RVA, 804-822-0511
Bridesmaids dresses: BHLDN, Revolve & Lulus
Formal wear: Jos. A. Banks Clothiers
Invitations: minted.com at sydneycolin2020.minted.us
Flowers: Amanda Burnette Floral Design, amanda@amandaburnette.com, @amandaburnettefloral
Rental equipment: Classic Party Rentals, 804-270-9544
Catering: Cater 2 Events, 804-269-0359
Music: Kevin at Blacktie Entertainment, 804-788-4603
Cake: Pear and Olive Oil from Well Made Pastry Alliance, 804-477-6449
Favors: Coozies from Etsy
Honeymoon: Faena South Beach, Miami