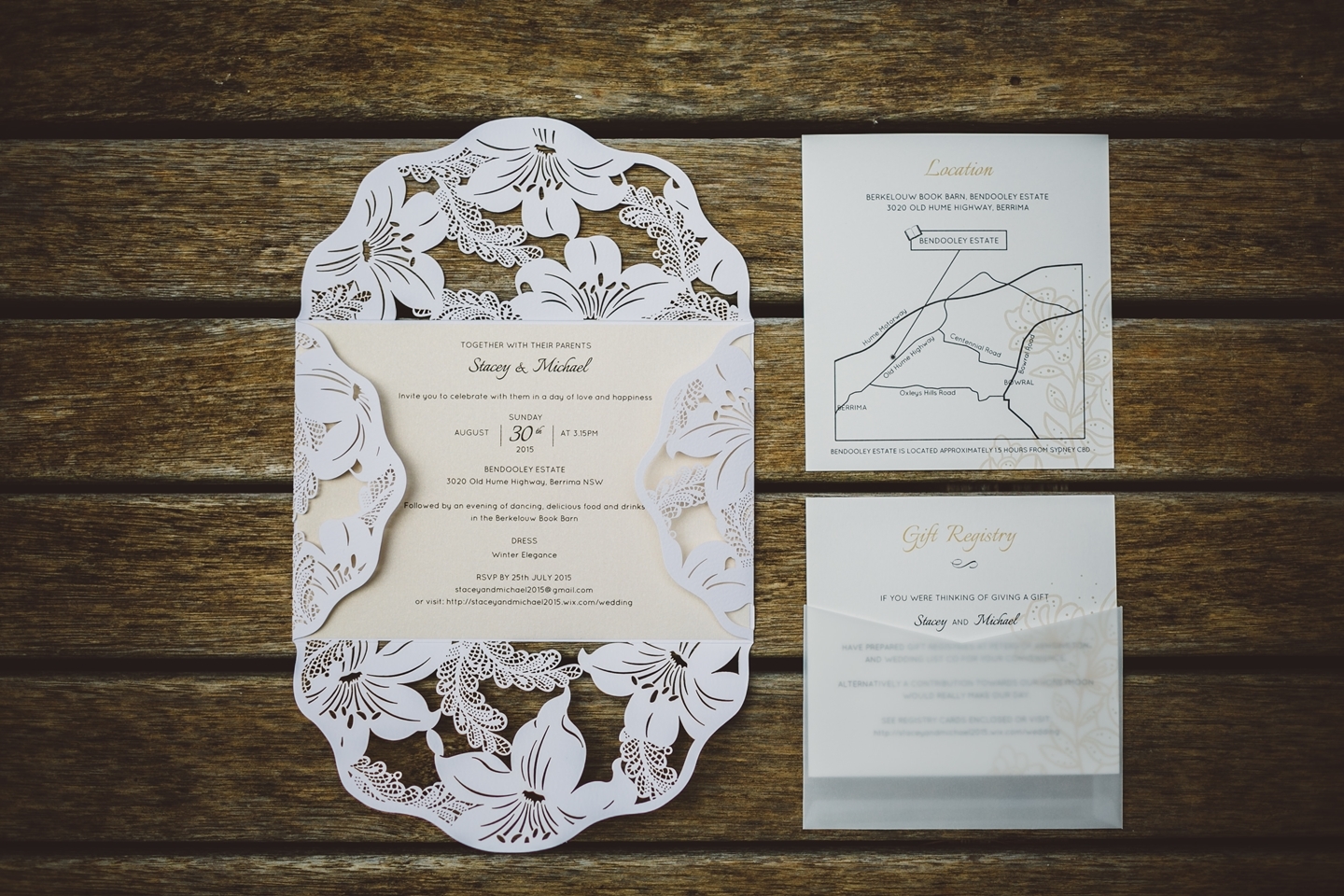 You know…as a Virginia native and resident, I, Tilley, really love sharing Virginia weddings on this blog with y'all. But…sometimes a wedding comes across my inbox that is not in Virginia that I just cannot FATHOM not sharing it with y'all. Soooo…today's wedding took place in Australia ? not far from Virginia at all ?.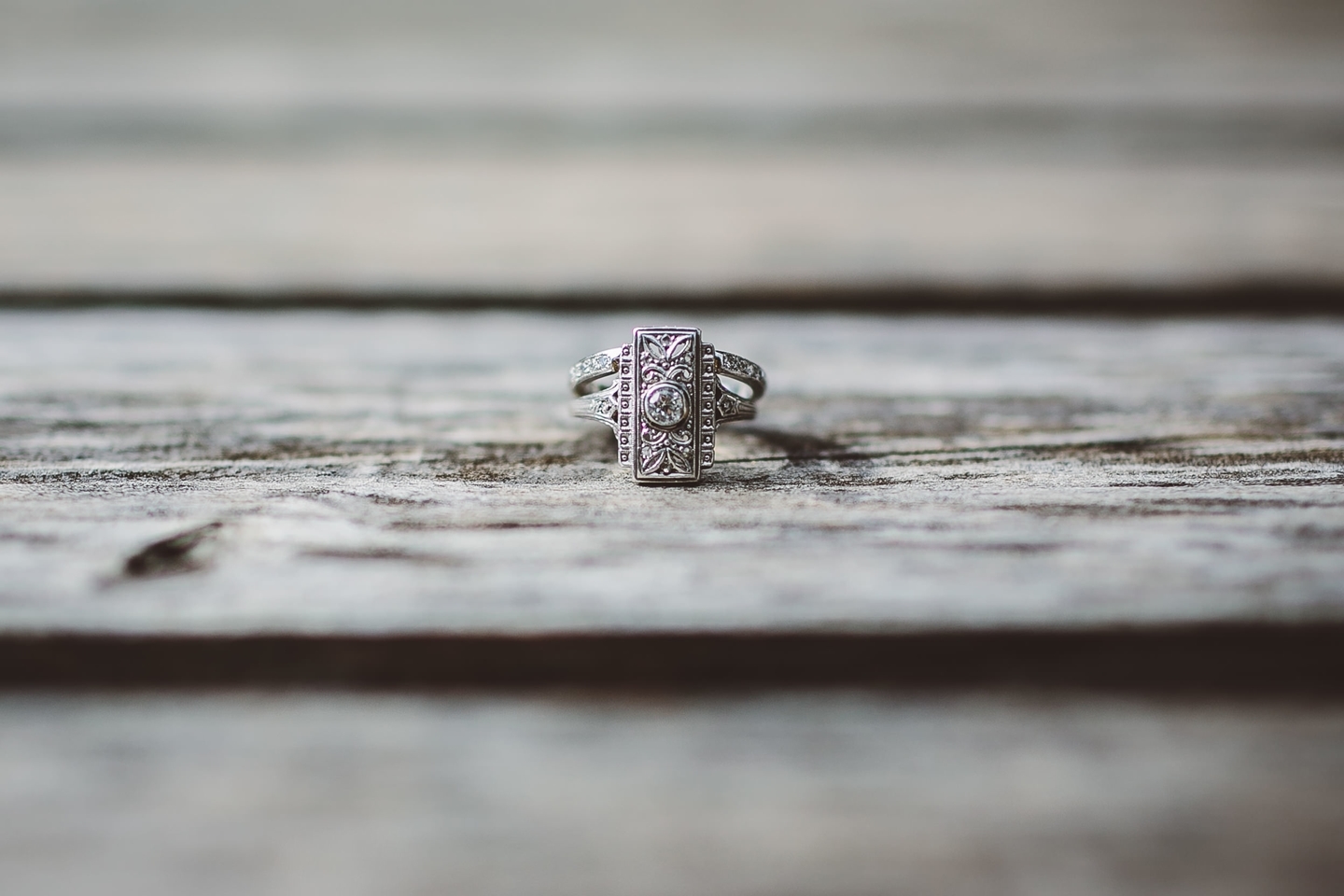 If you can tell from the Bride's amazing ring, this wedding is a stunner!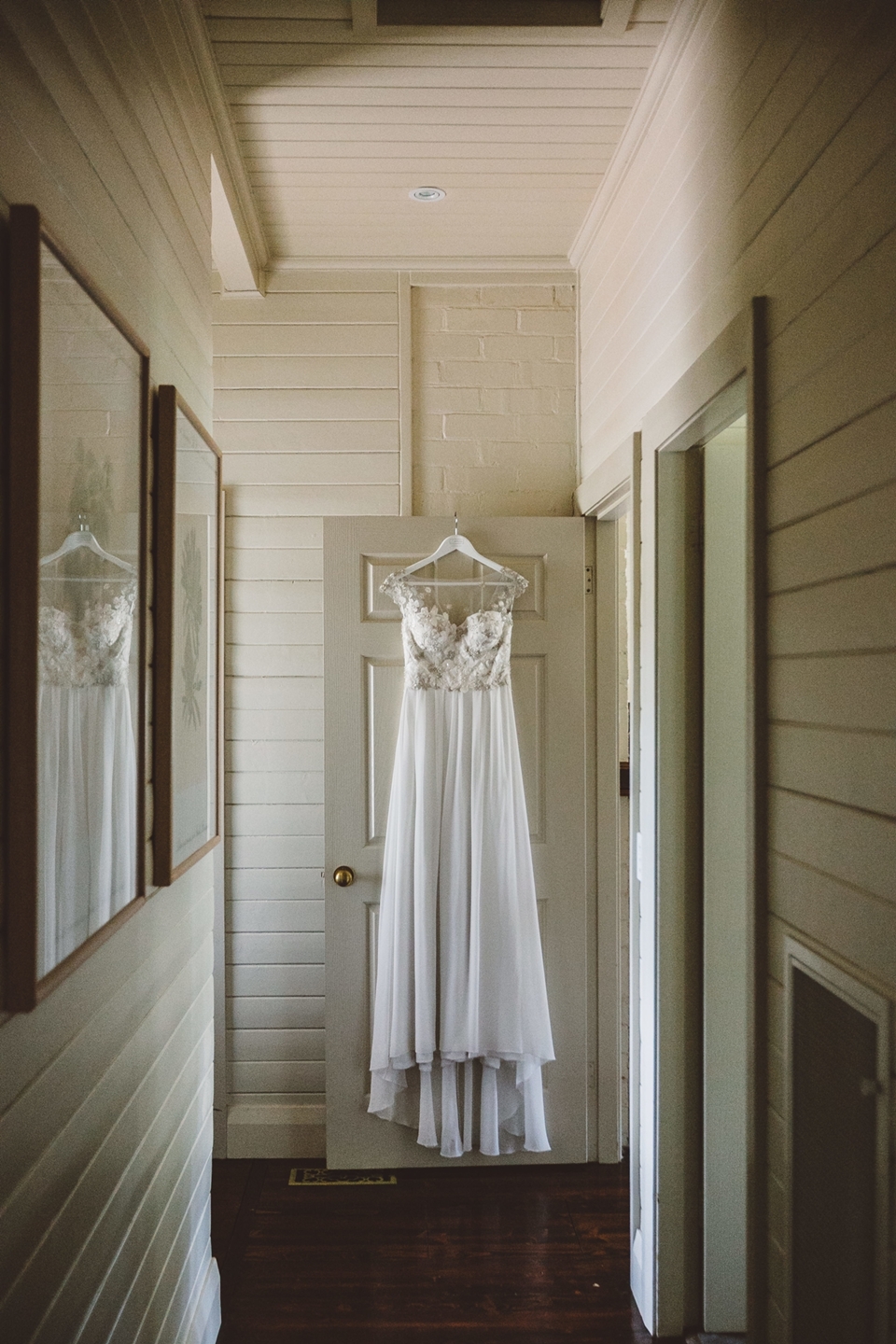 Stacey actually and Michael actually met at a wedding. By the end of the night, he asked for her phone number and the rest was history.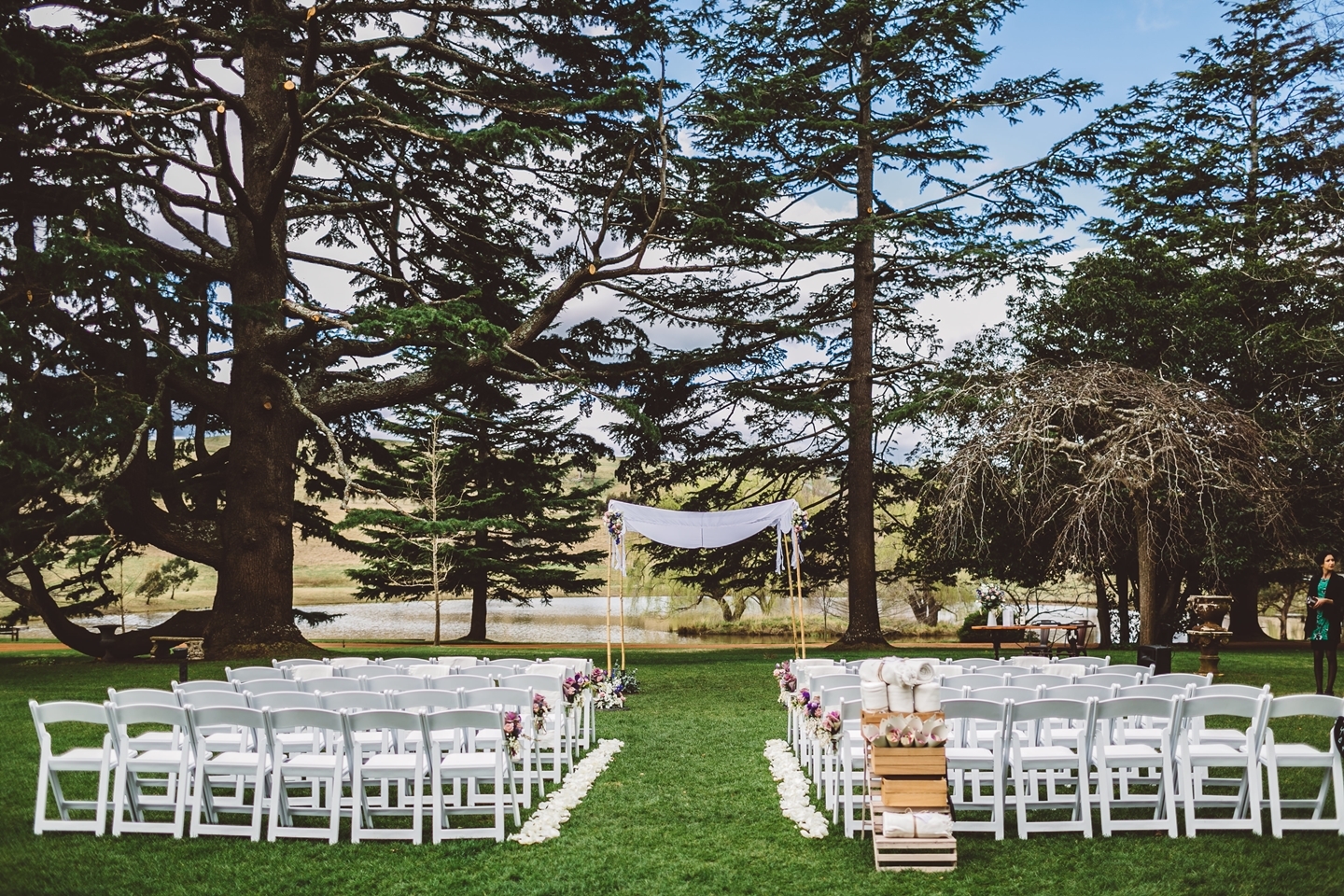 The stage was set with a chuppah. Stacey is Jewish so it was very important to her to incorporate as many Jewish traditions into the big day as possible.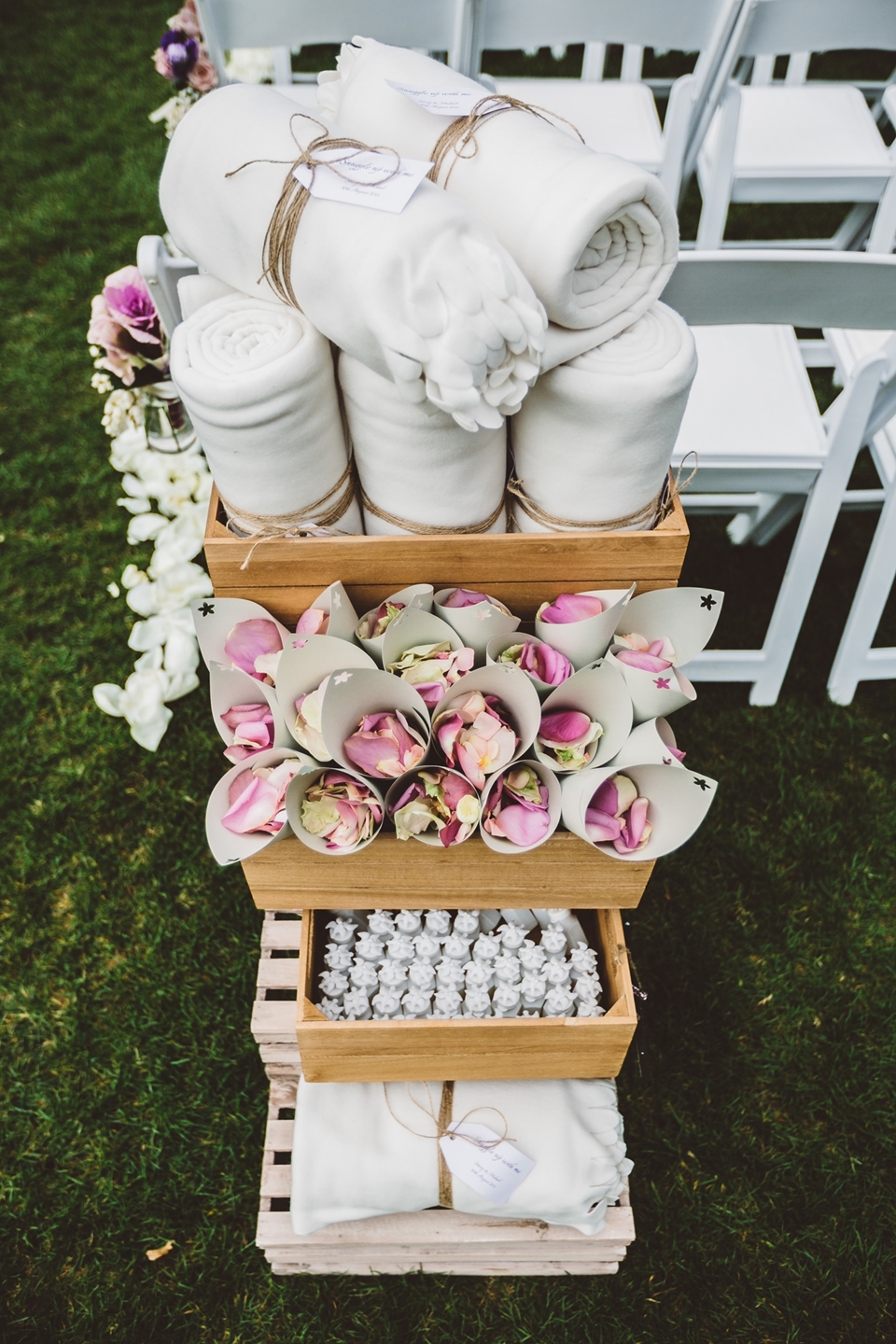 At the beginning of the aisle, guests could pick up a blanket to keep warm or petals to throw after the ceremony. Such a cute idea!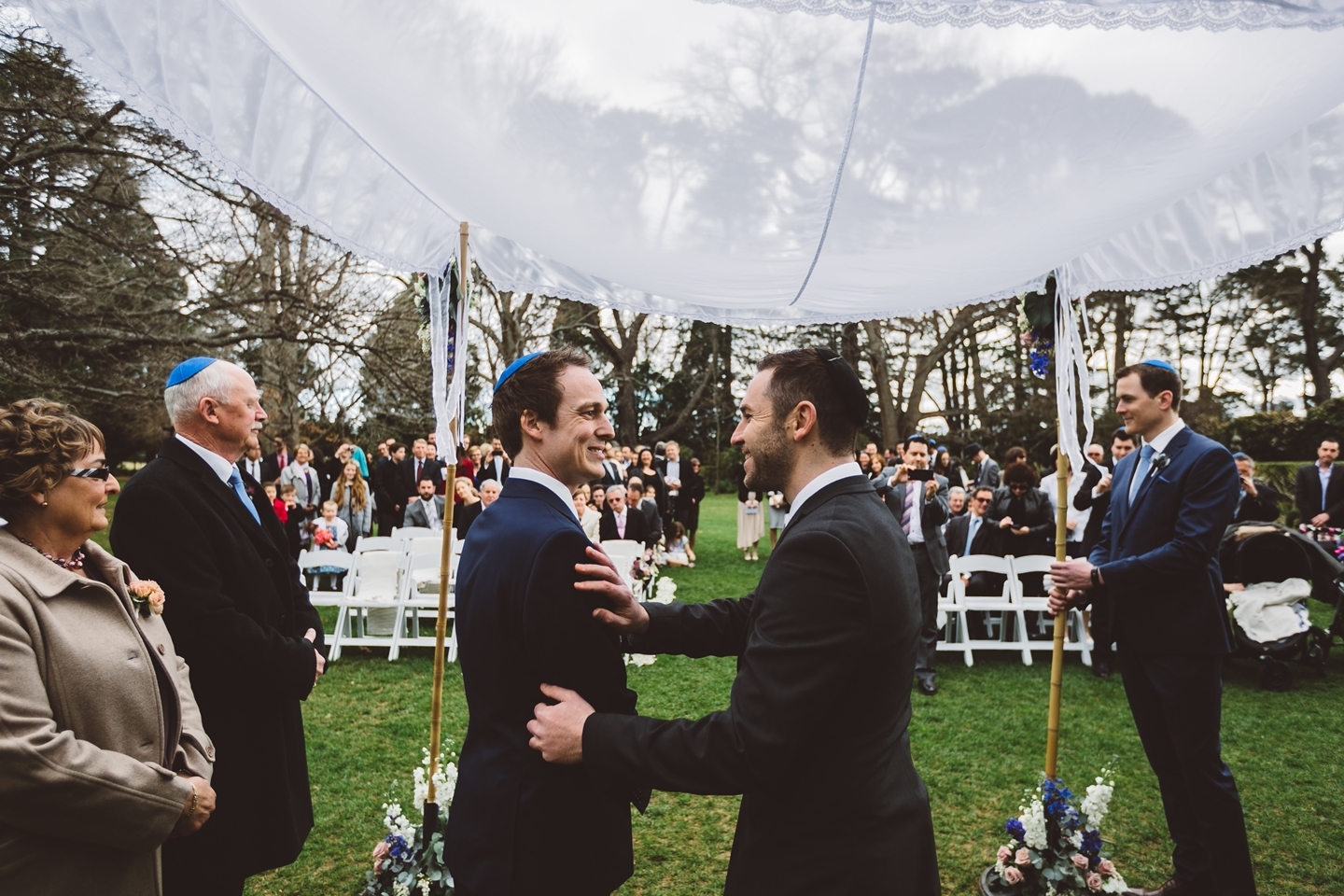 Michael's parents escorted him to take his place under the chuppah…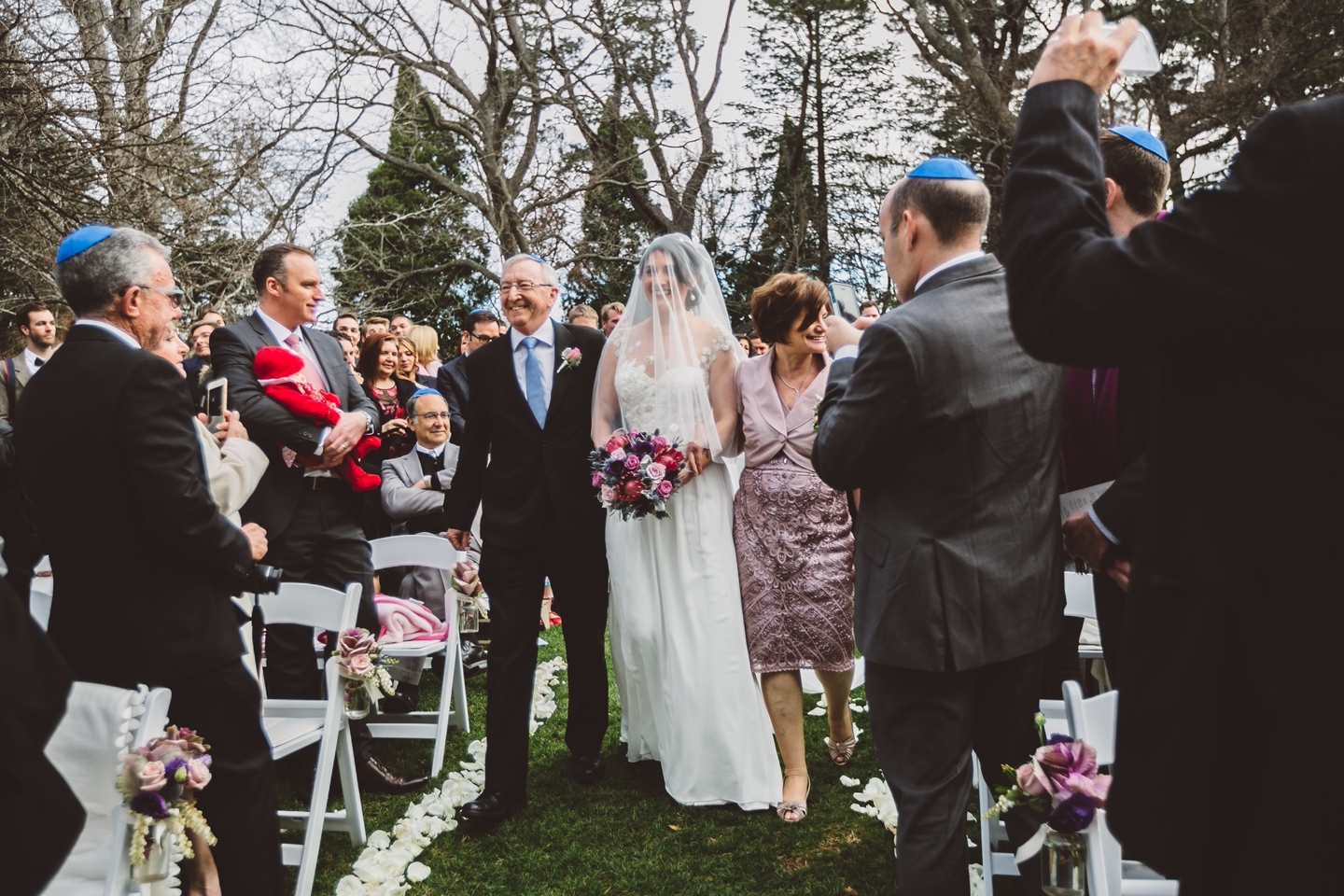 …and Stacey's did the same. Look at her smile under her veil!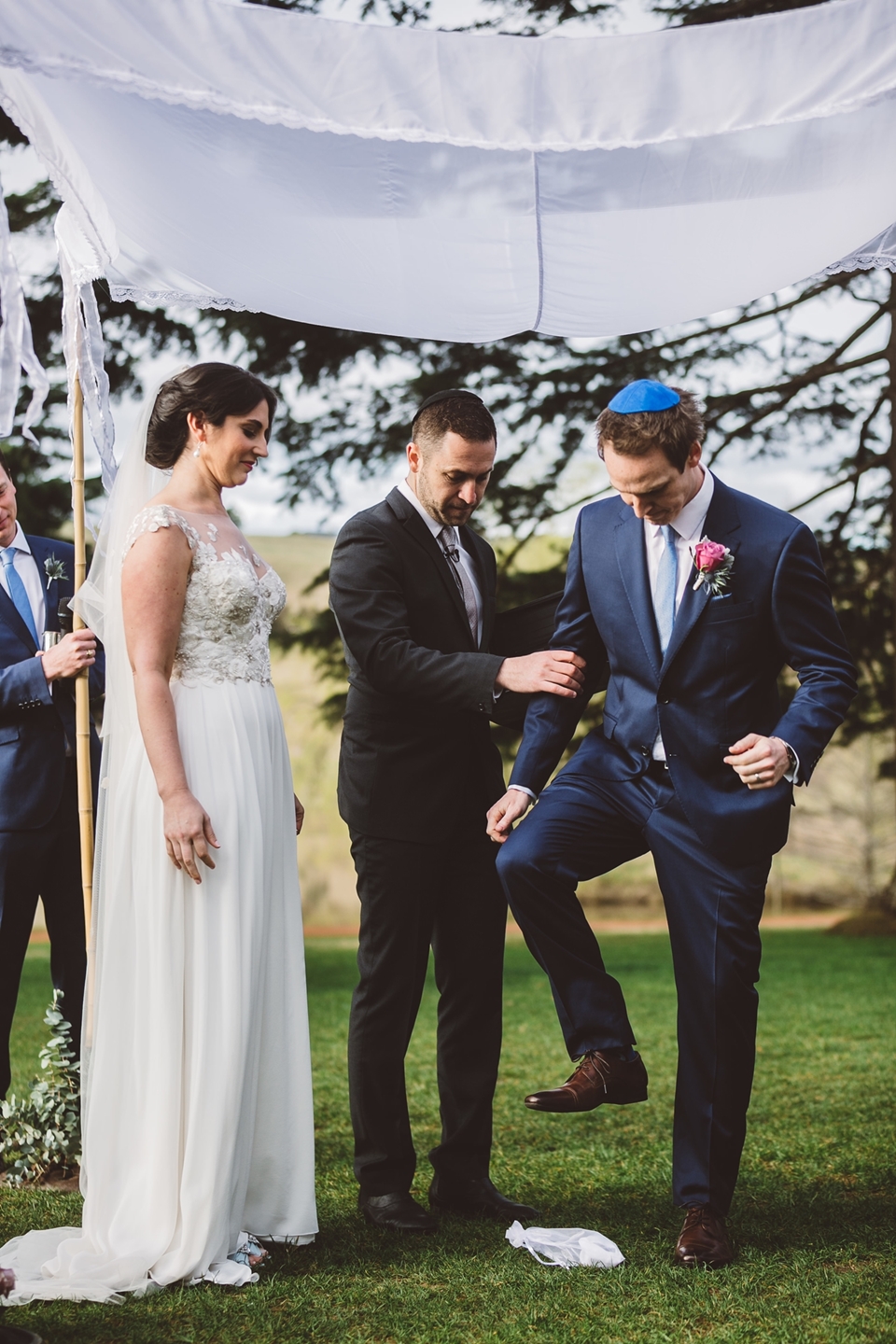 Stacey circled Michael seven times as she entered the chuppah, family members said the seven Jewish wedding blessings over them, they drank wine from her grandparent's kiddish wine cup, and Michael smashed the glass to conclude the ceremony!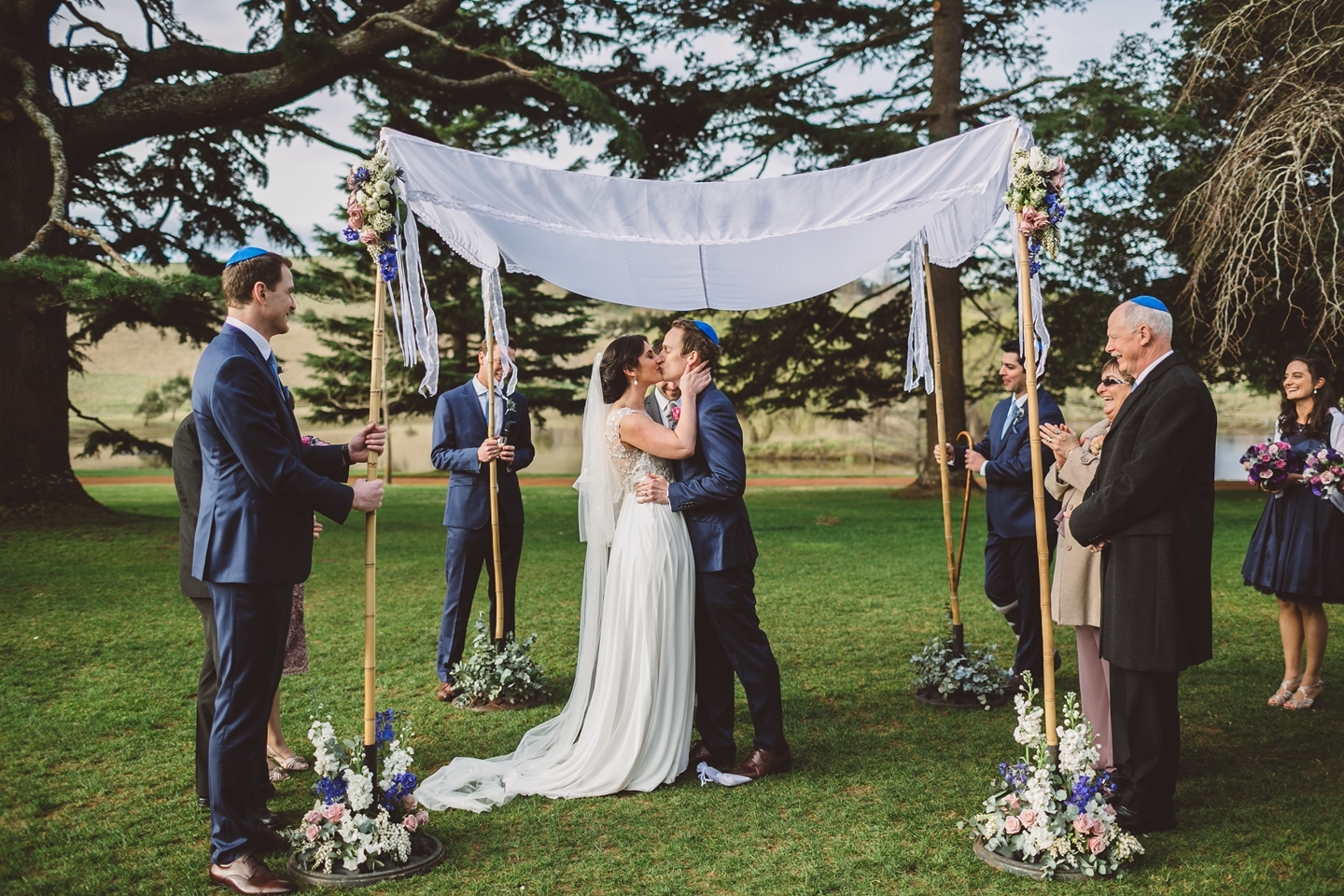 Then of course, THE KISS ?!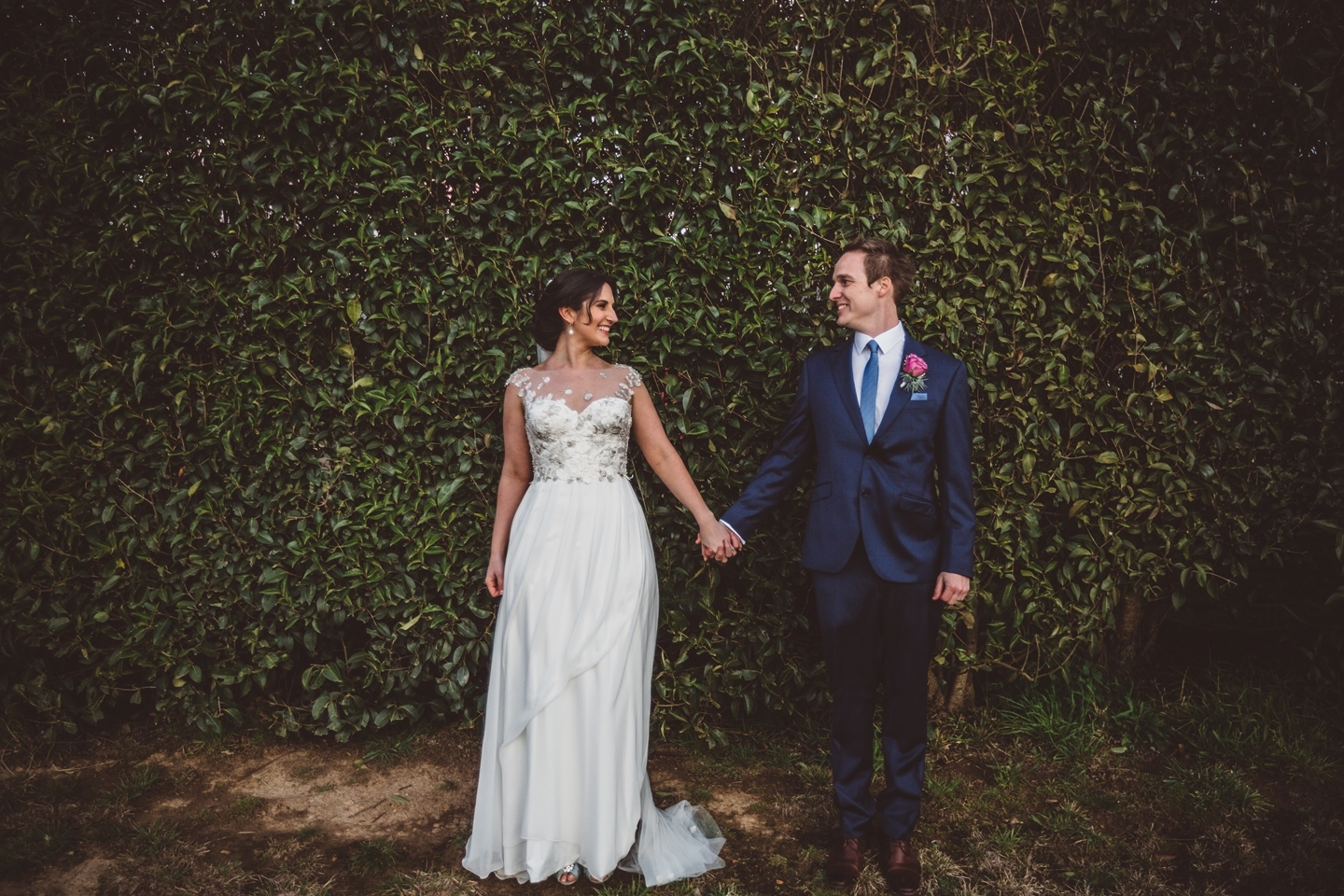 Excuse me while I DIE over how cute they are!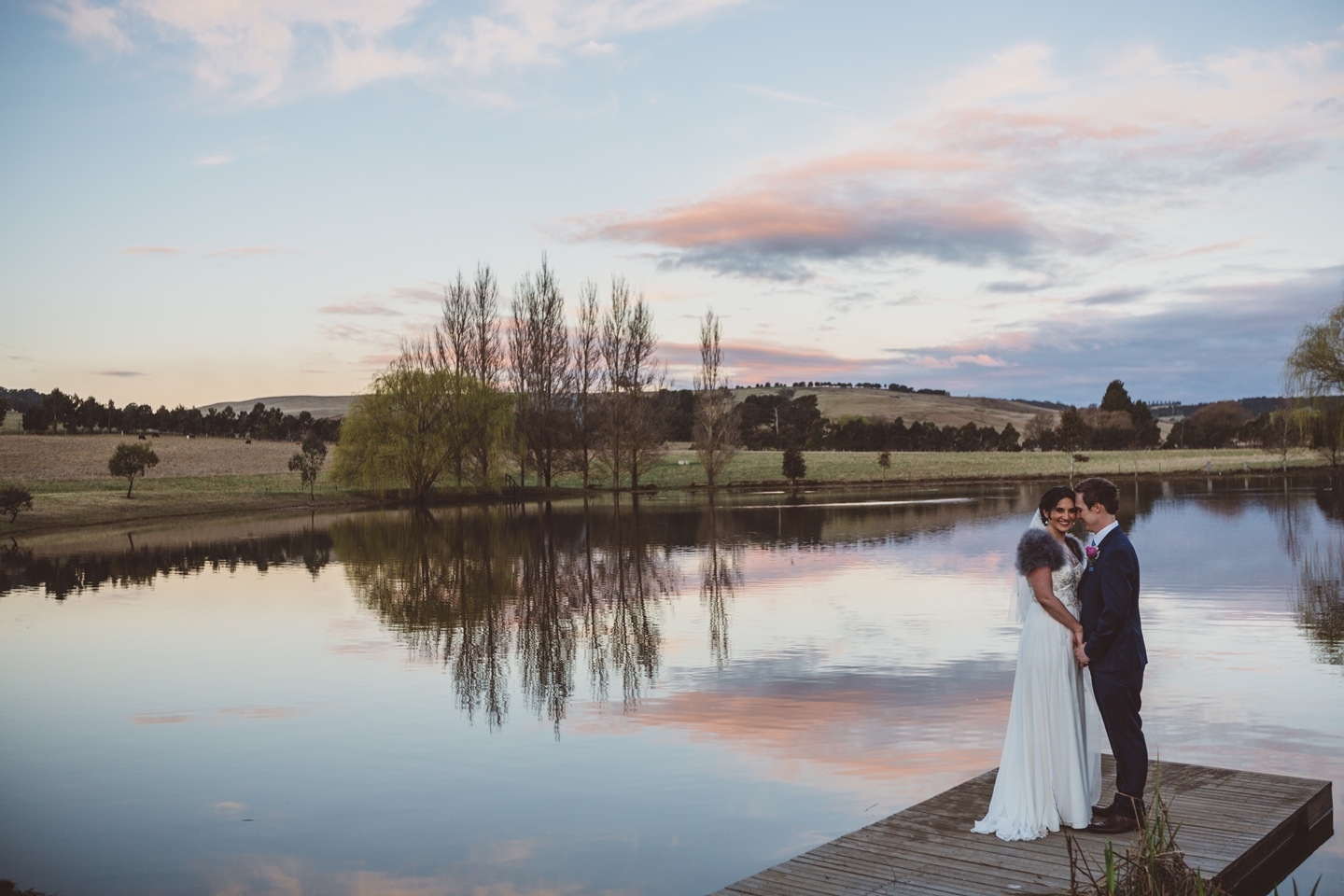 Would you look at that setting…gorgeous!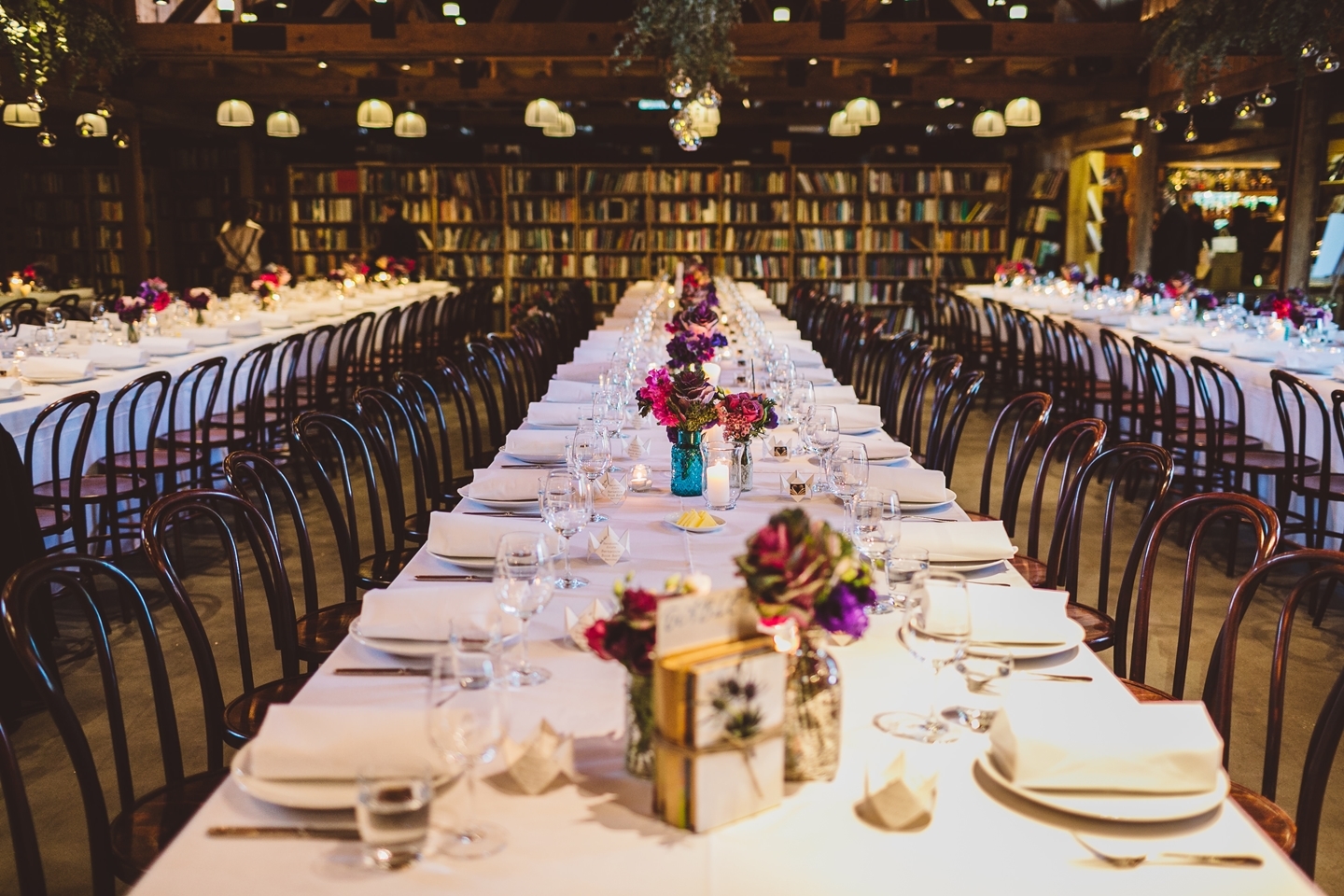 The reception took place in doors in what they call the "book barn." I don't know if we have those in the US but holy gosh it is so pretty!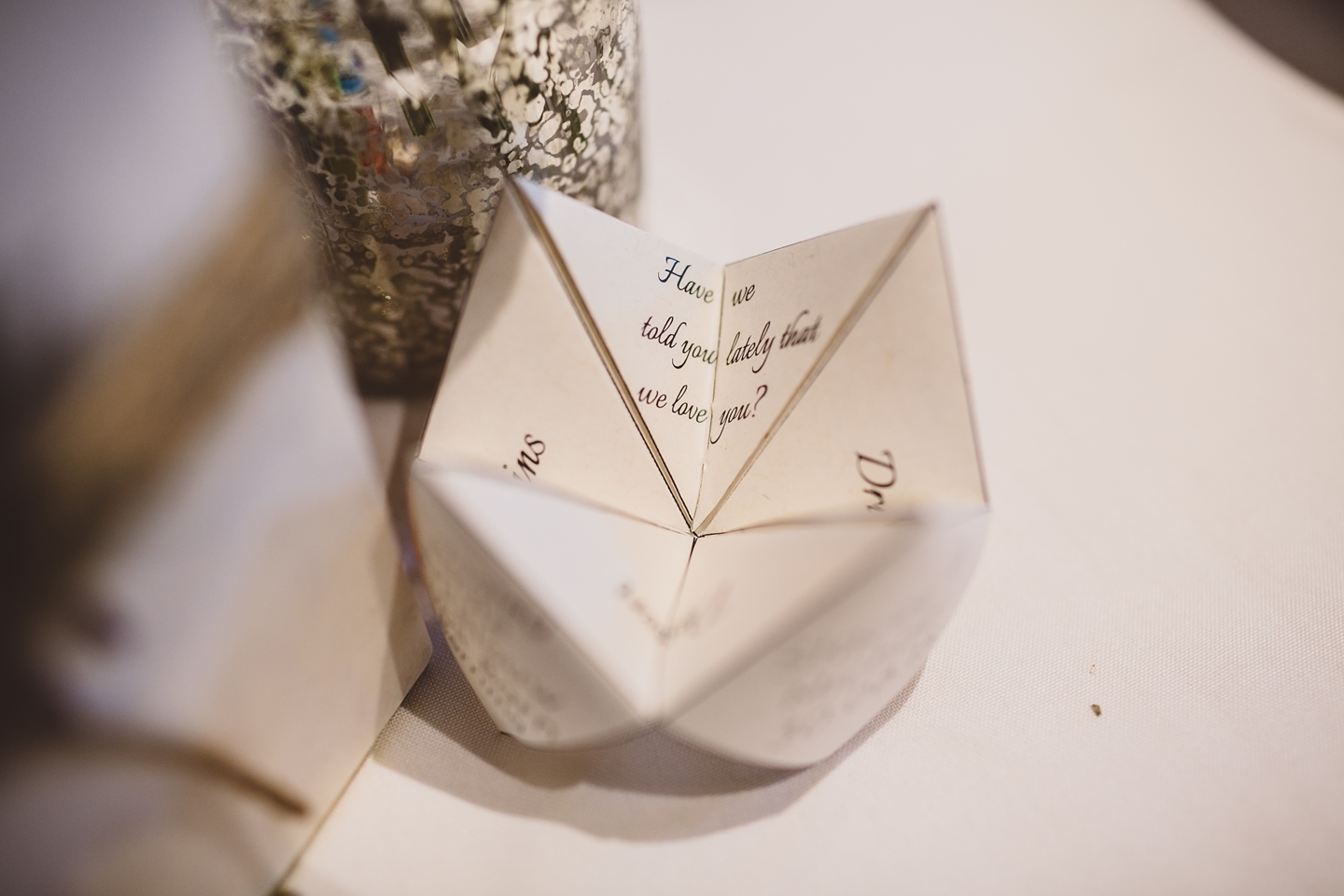 This origami paper fortune teller is a menu AND had the guest's place settings on them!
"We painstakingly printed, cut out and folded 150 individual origami pieces but it was worth it to see the curiosity and delight on our guest's faces when they opened and read them and realized we had made them all especially for each one of them." Stacey said.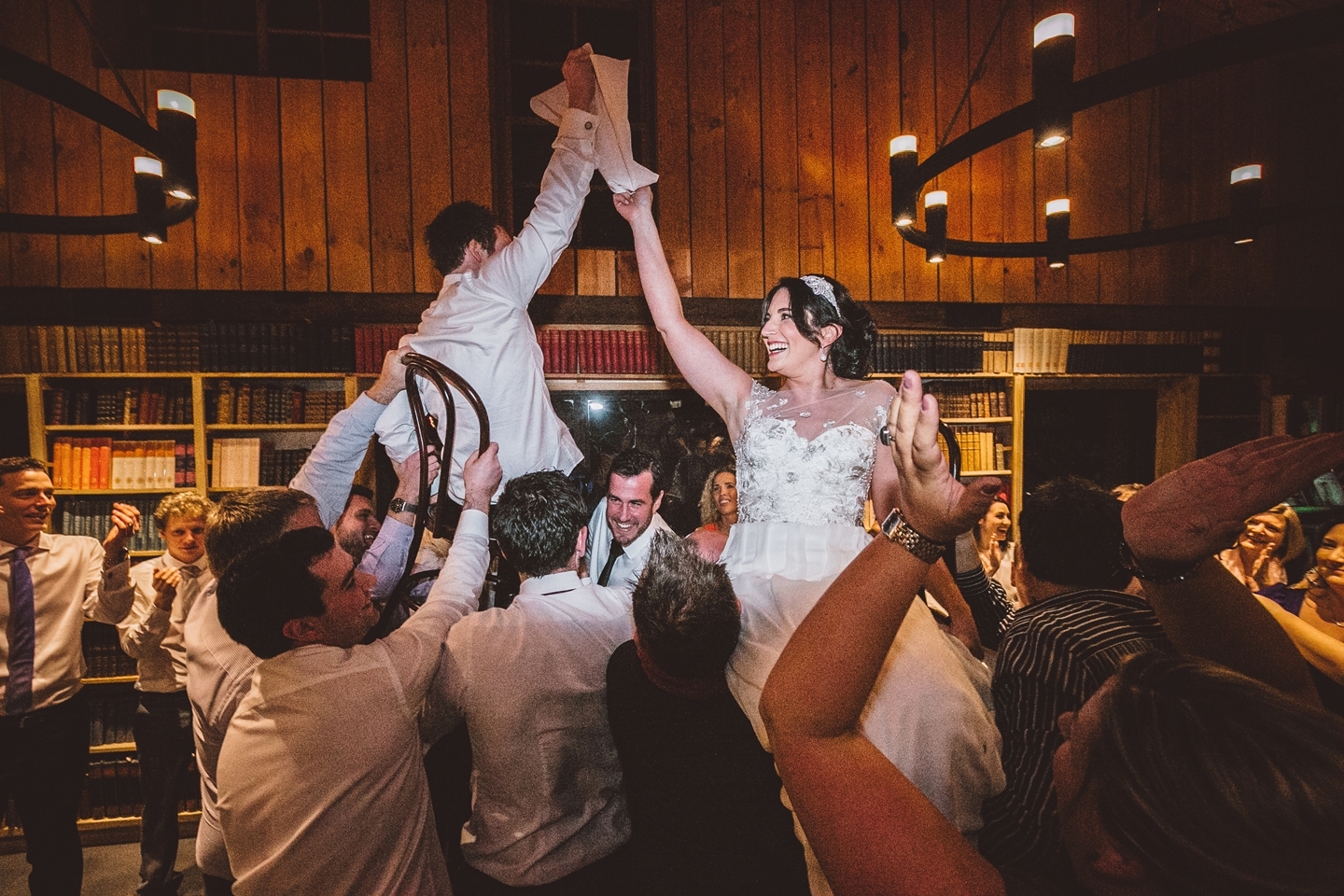 The reception looked like a night to remember! From the Hora (or chair dance) to…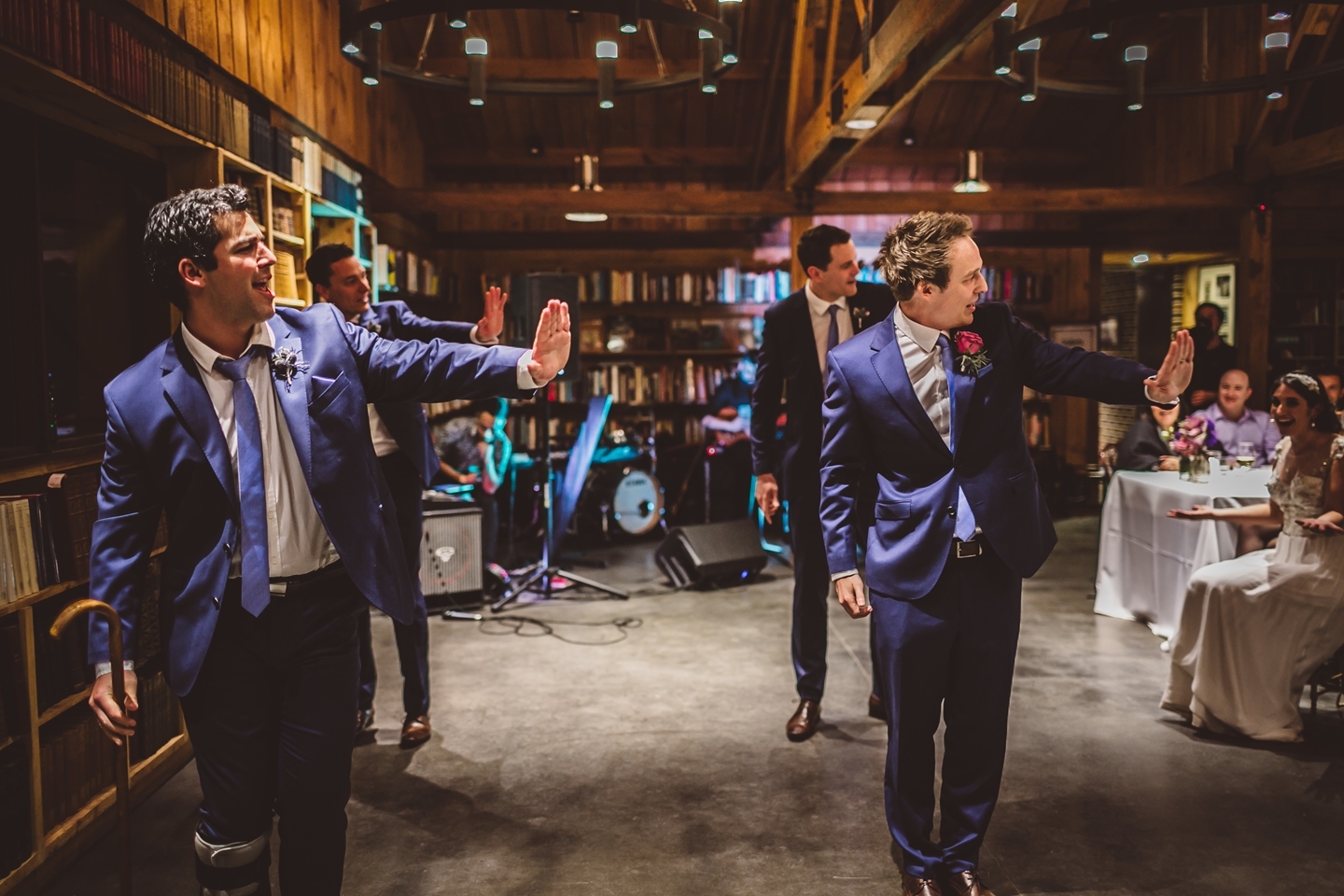 …to Michael and his groomsmen performing "I want it that way" by the Backstreet Boys!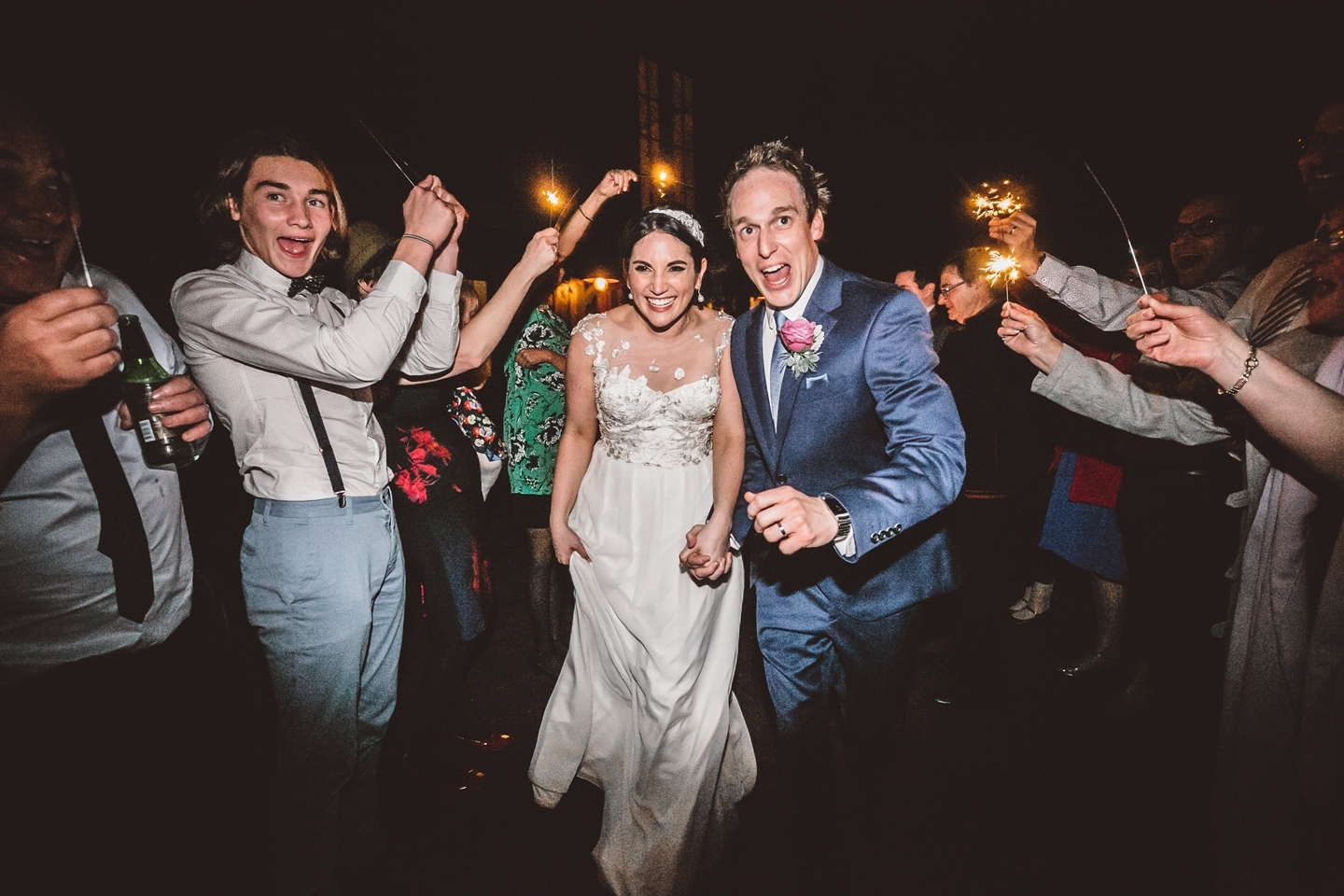 I told y'all it had to be shared! Congrats Stacey and Michael!
From the Bride:
What was your detail from the day? "Running through our AFL banner (with the song Holy Grail by Hunters and Collectors playing) into the horas (Jewish dancing that the function begins with).
The banner read "TWO TEAMS, ONE LOVE. STACE & HOBBSY". Michael and I bonded over our mutual love of footy and he is a bombers supporter while I am a swan's supporter. We were both raised on football and I had always joked that I would run through an AFL banner on my wedding day. I had it made by a banner maker in Victoria and shipped to Sydney for the big day. Also – The groom secretly organized a flash mob for me with his groomsmen (to 'I want it that way' by the Backstreet Boys). A few months before the wedding the best man was in a scooter accident and broke his ankle. He was adamant that he would still be able to perform the dance on the night…. And that he did – walking stick, limp and all like a total superstar! I had no idea what Michael had planned (and choreographed!) and was totally shocked and amazed and laughed hysterically with joy and surprise throughout the whole performance."
What advice would you give to a bride to be? "Be true to yourselves and chip away at it every week ahead of the wedding. Do your research! There are plenty of DIY projects and fun things you can do together or with friends for the wedding that really give it a personal touch and will definitely save you a lot of money! If there is something you realllly want, be as inventive and creative as you can to achieve it.
 As stressful as the wedding planning was sometimes, we were really happy in the end that we had planned the whole wedding ourselves. It meant that our wedding was a true representation of who we are as a couple. The whole day was everything we could have ever imagined and more!"
Photos by: Milton Gan
Wedding Invitations by: Adorn Invitations