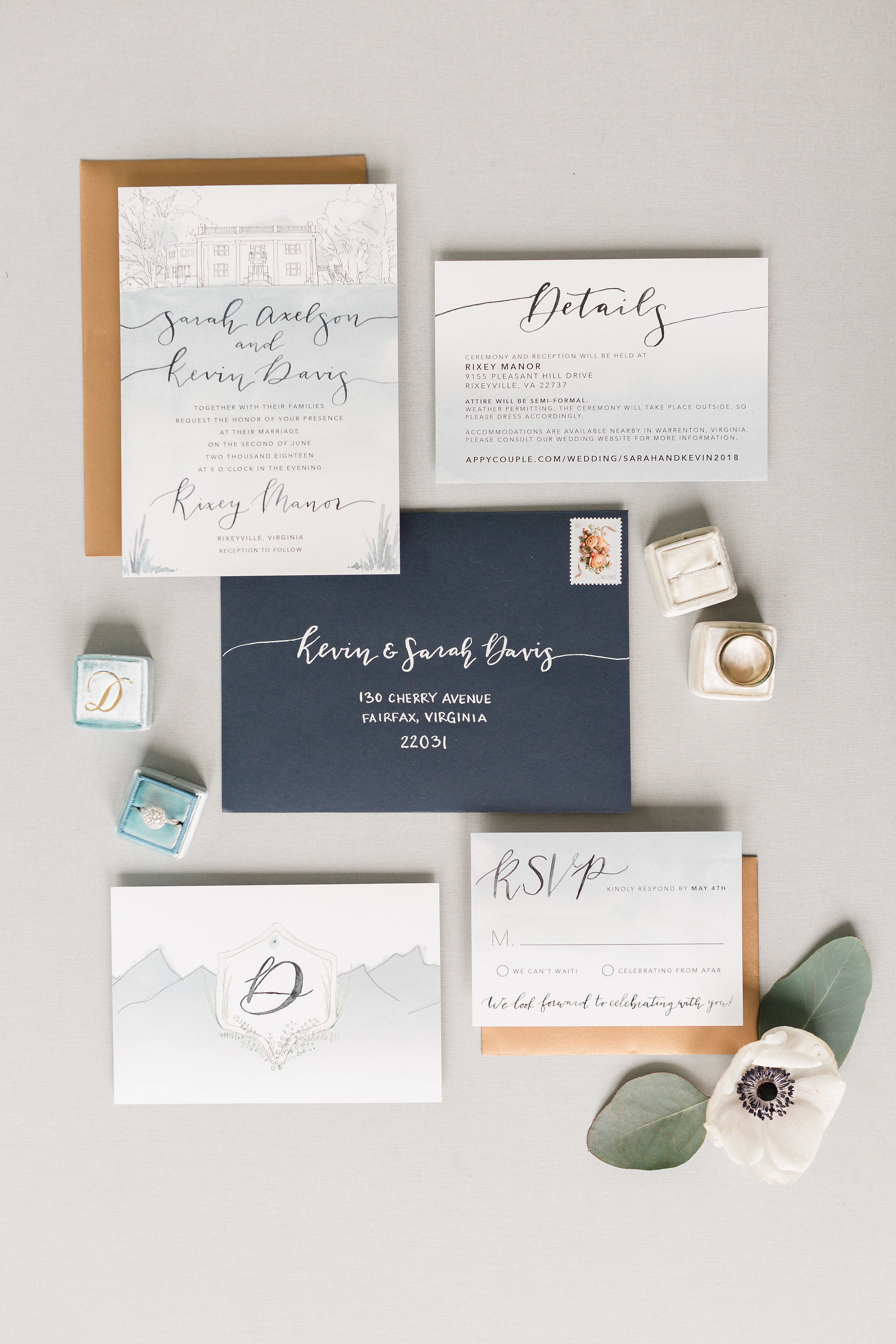 Sarah and Kevin met when they were in school together at JMU during their Senior year. Today we celebrate their big day that took place in June at Rixey Manor in Culpeper, VA!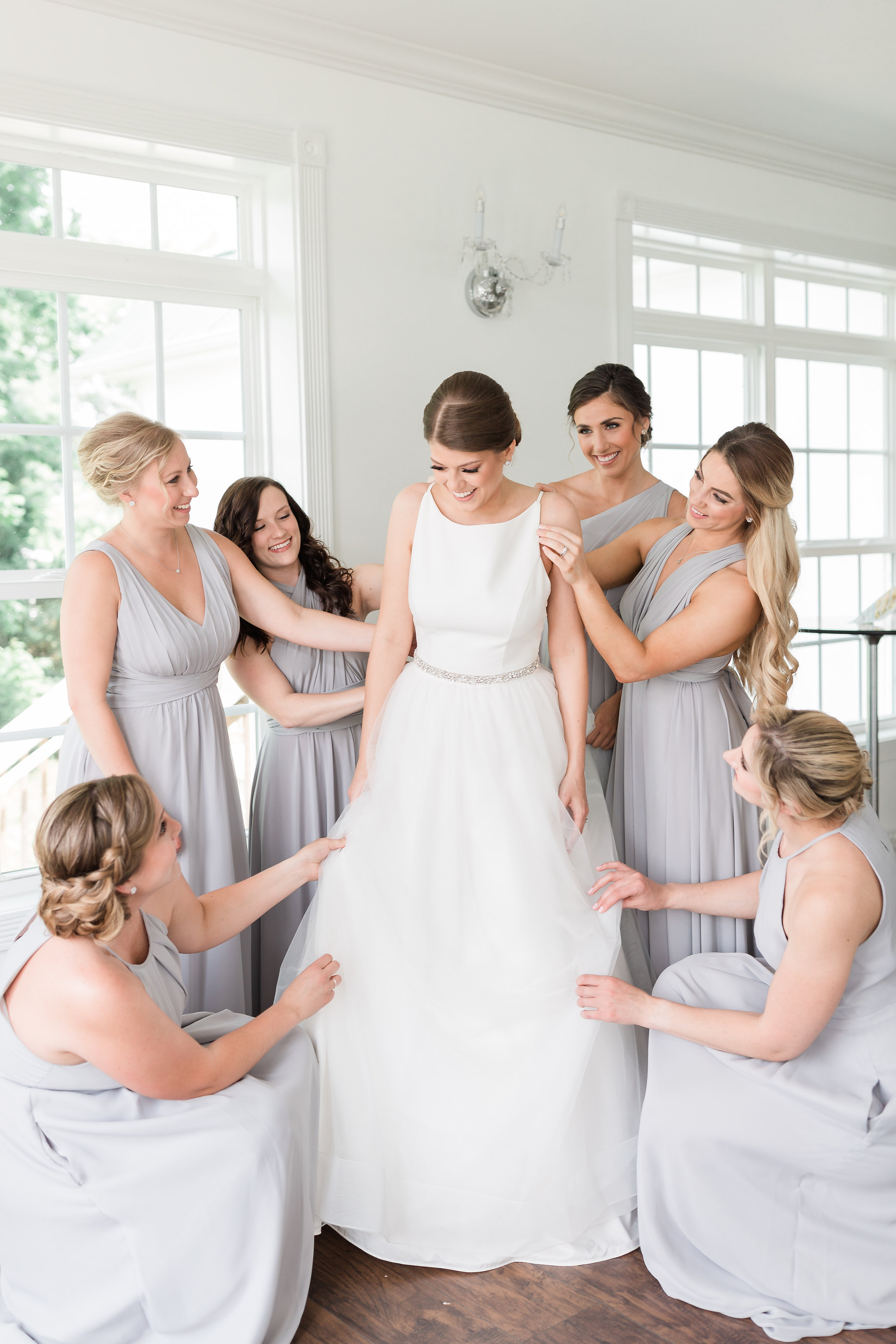 Sarah wore a timeless Mikaella gown. Isn't she a beauty?!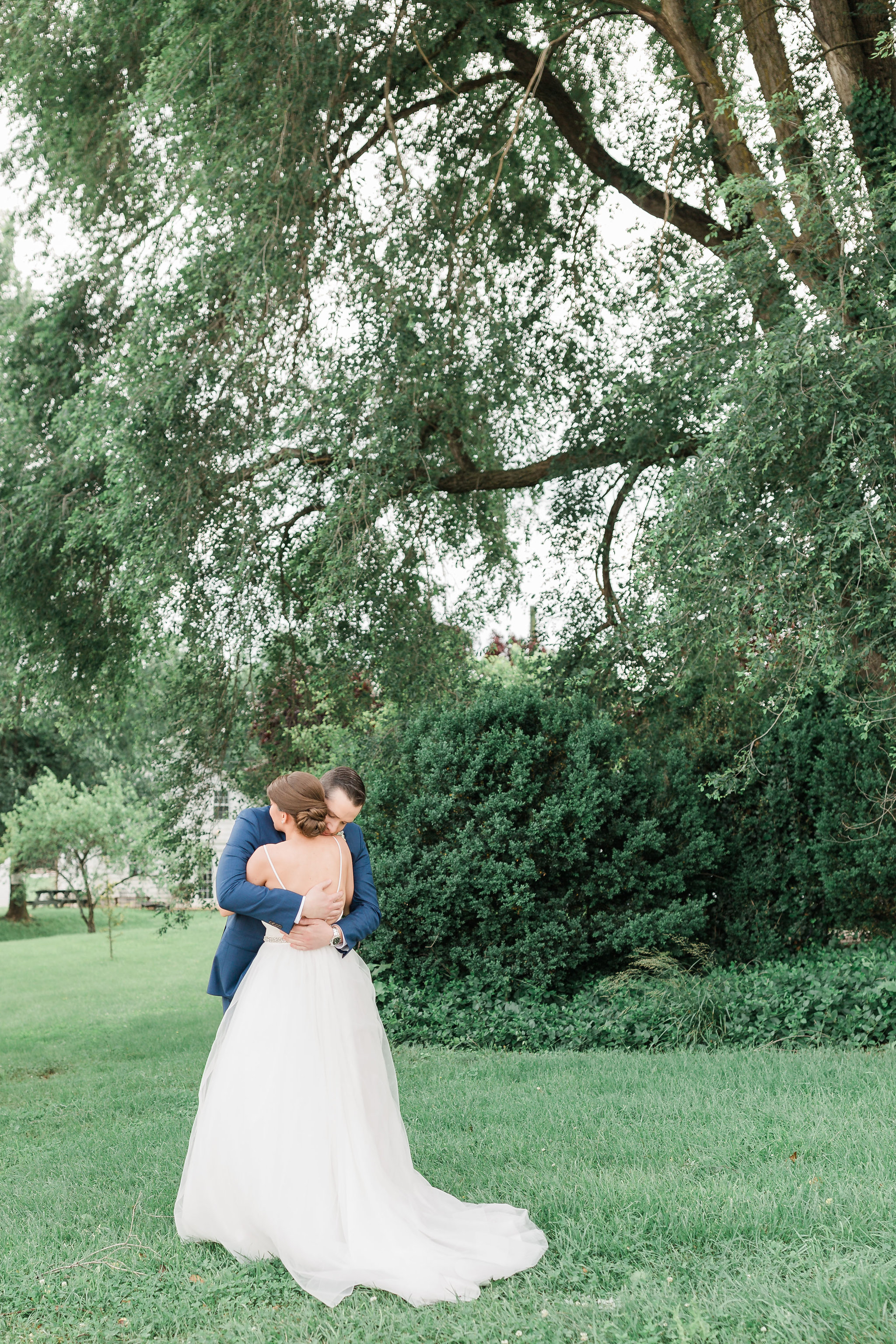 "We decided to do a first look so that we could spend a private moment together before the beginning of a busy day," Sarah recalled. Nothing like that first embrace before committing forever to one another!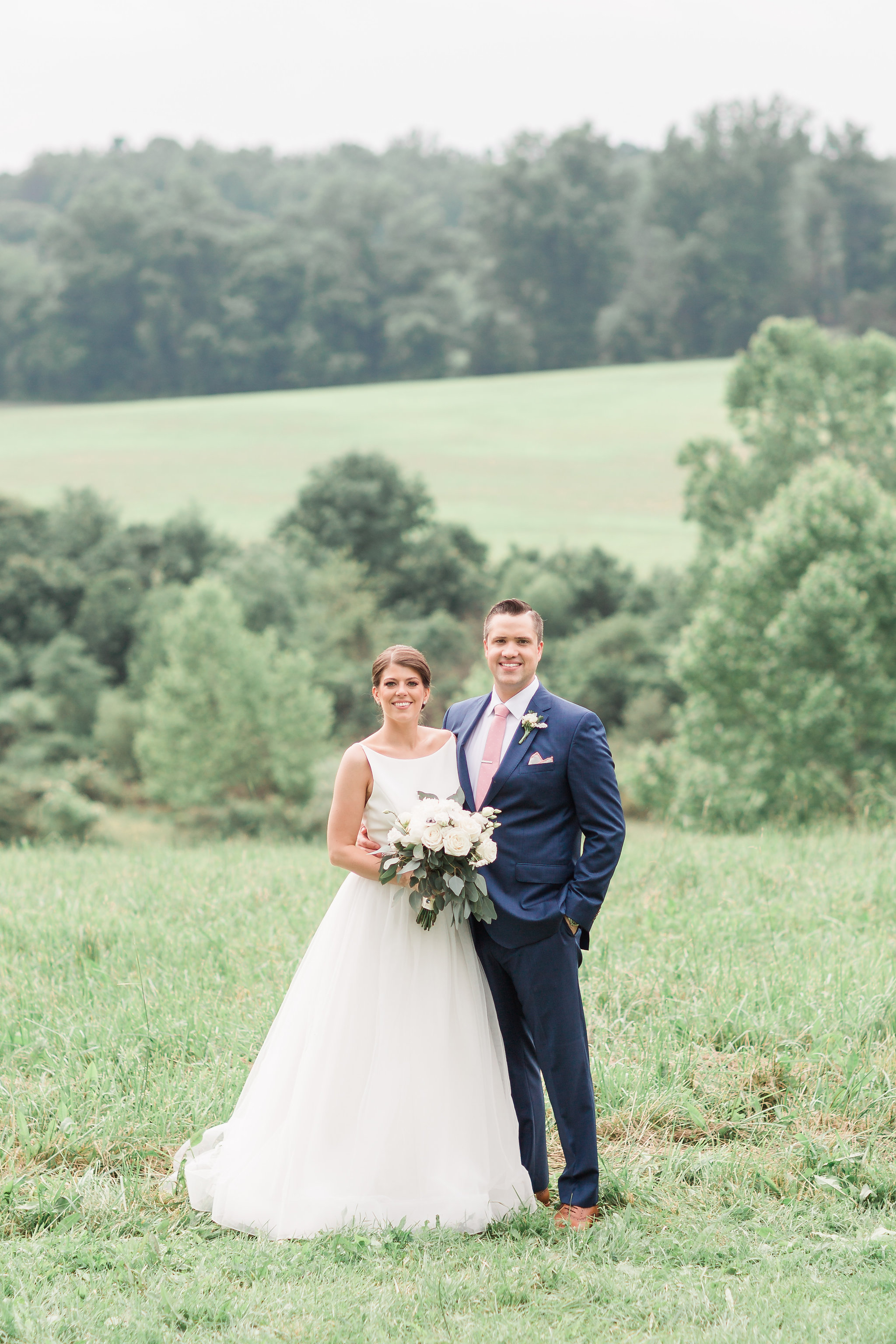 They make a very sharp looking couple ?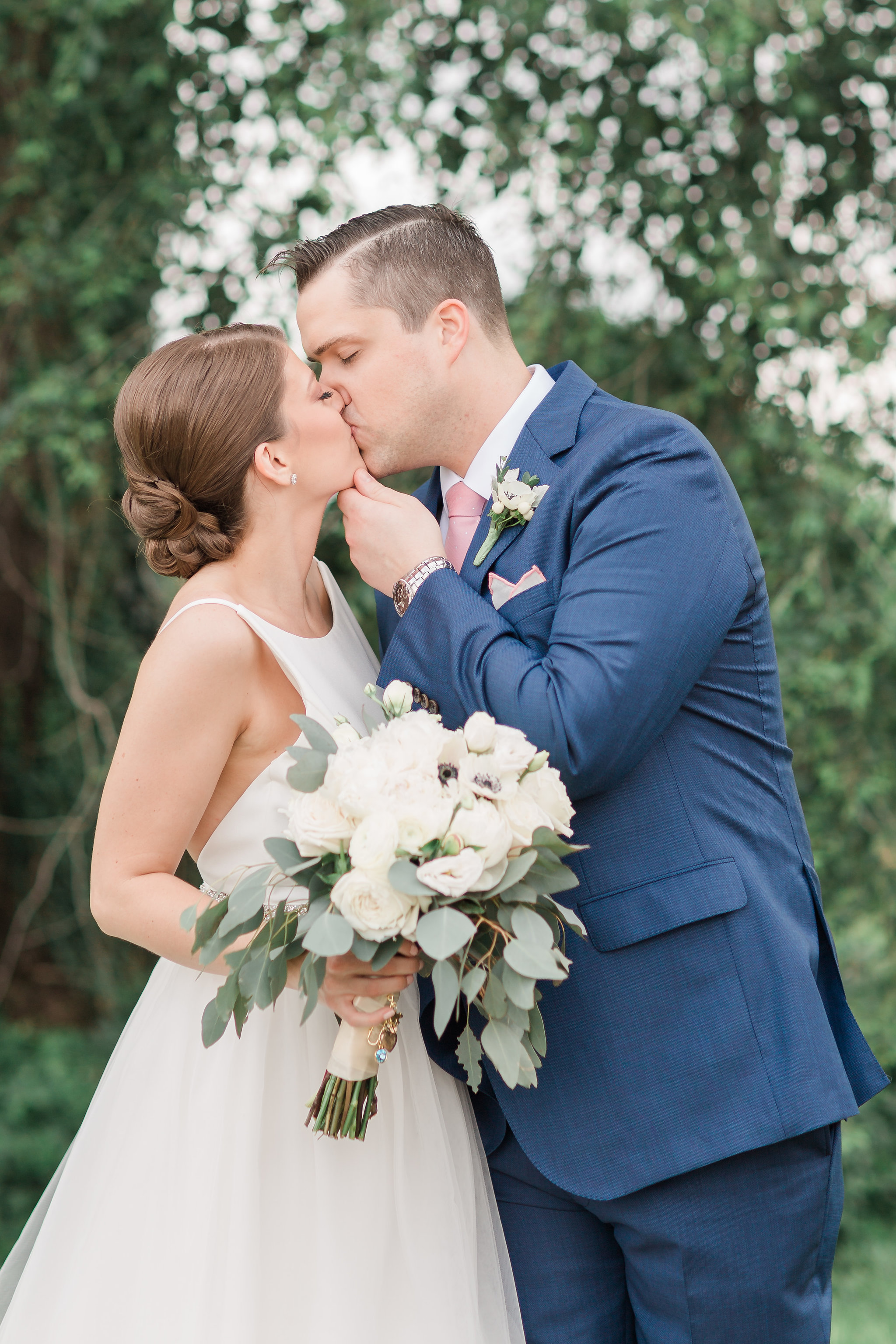 And if you can look past their swoon-worthy smooch, you can see Sarah's gorgeous flower choices! Light and neutral.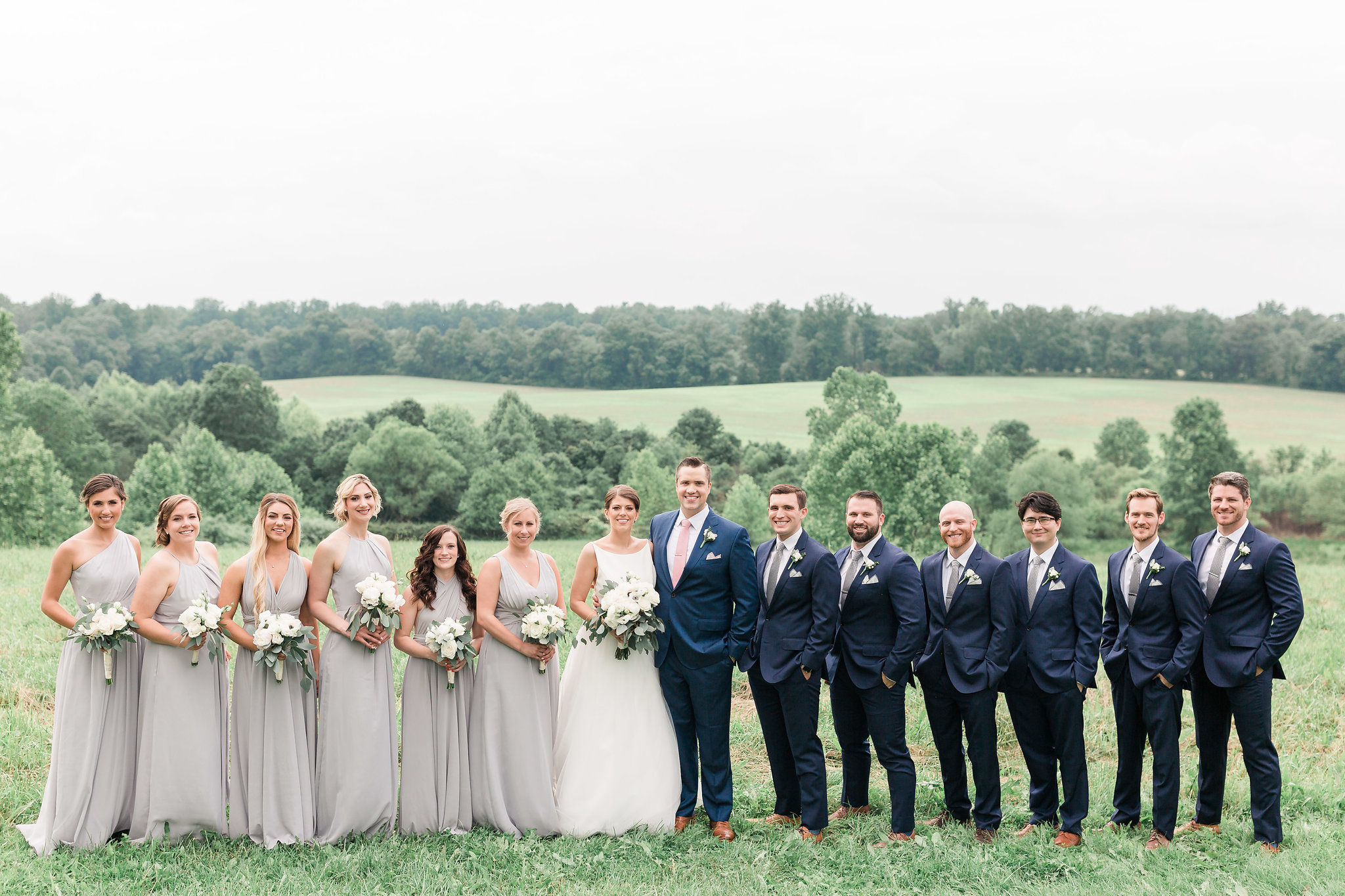 The neutral color scheme was continued with the bridesmaid's grey dresses and groomsmen's blue suits.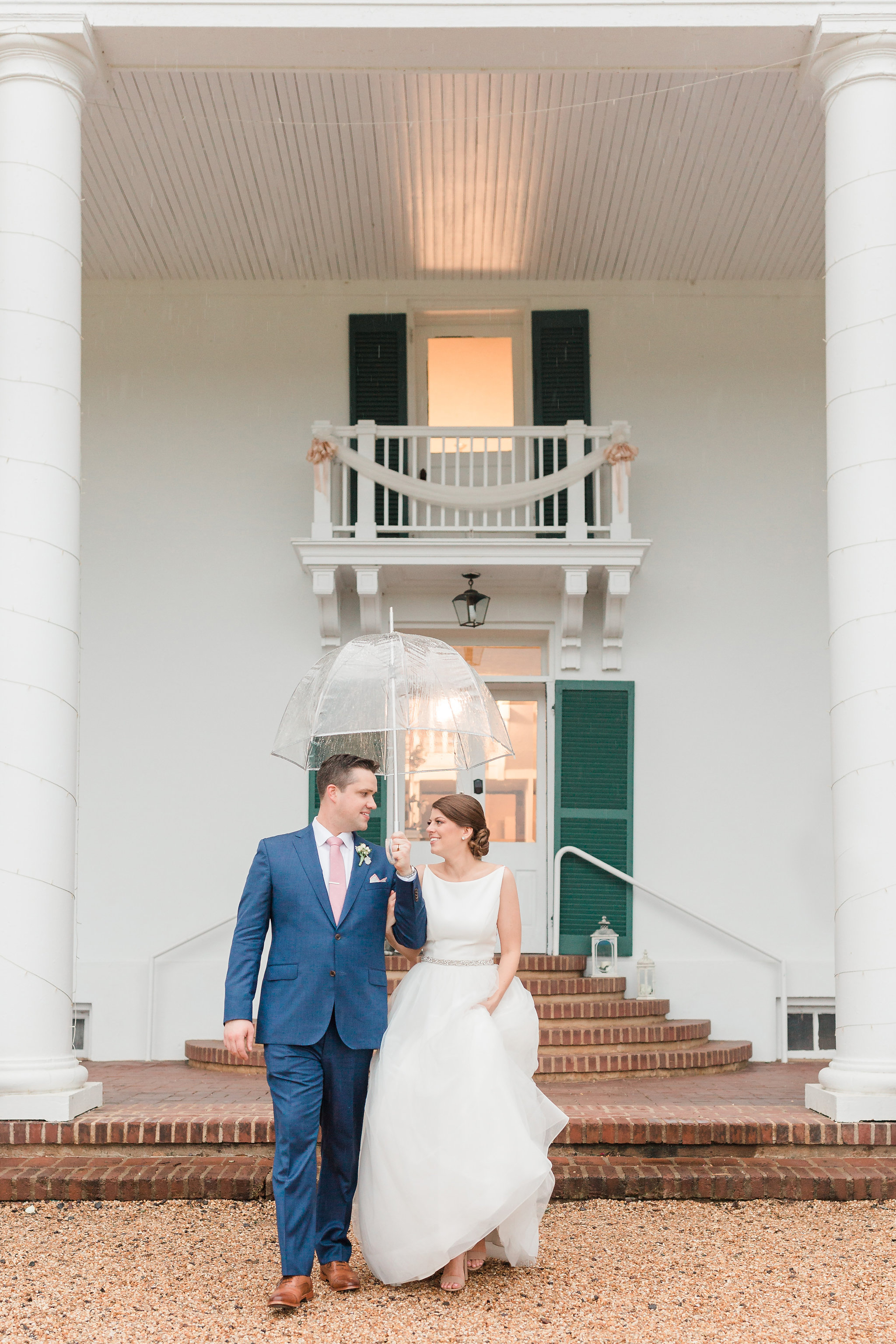 There was a slight sprinkle that day but they didn't let it take away from the magic!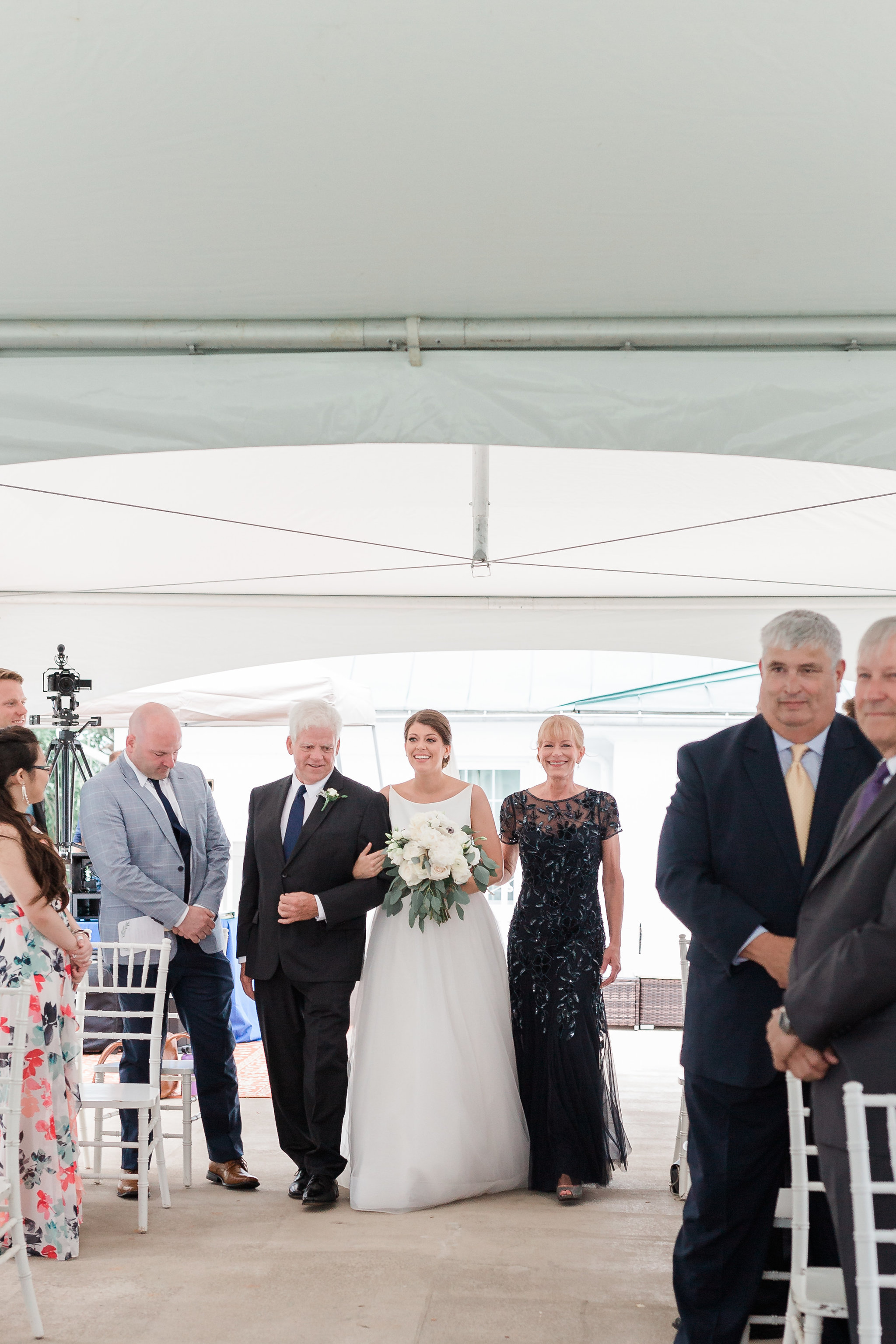 The ceremony was tented to protect all from the drizzle. Sarah had both her father and mother escort her down the aisle. "They both have played a major role in my life so it really meant a lot to share that experience with both of them," she said.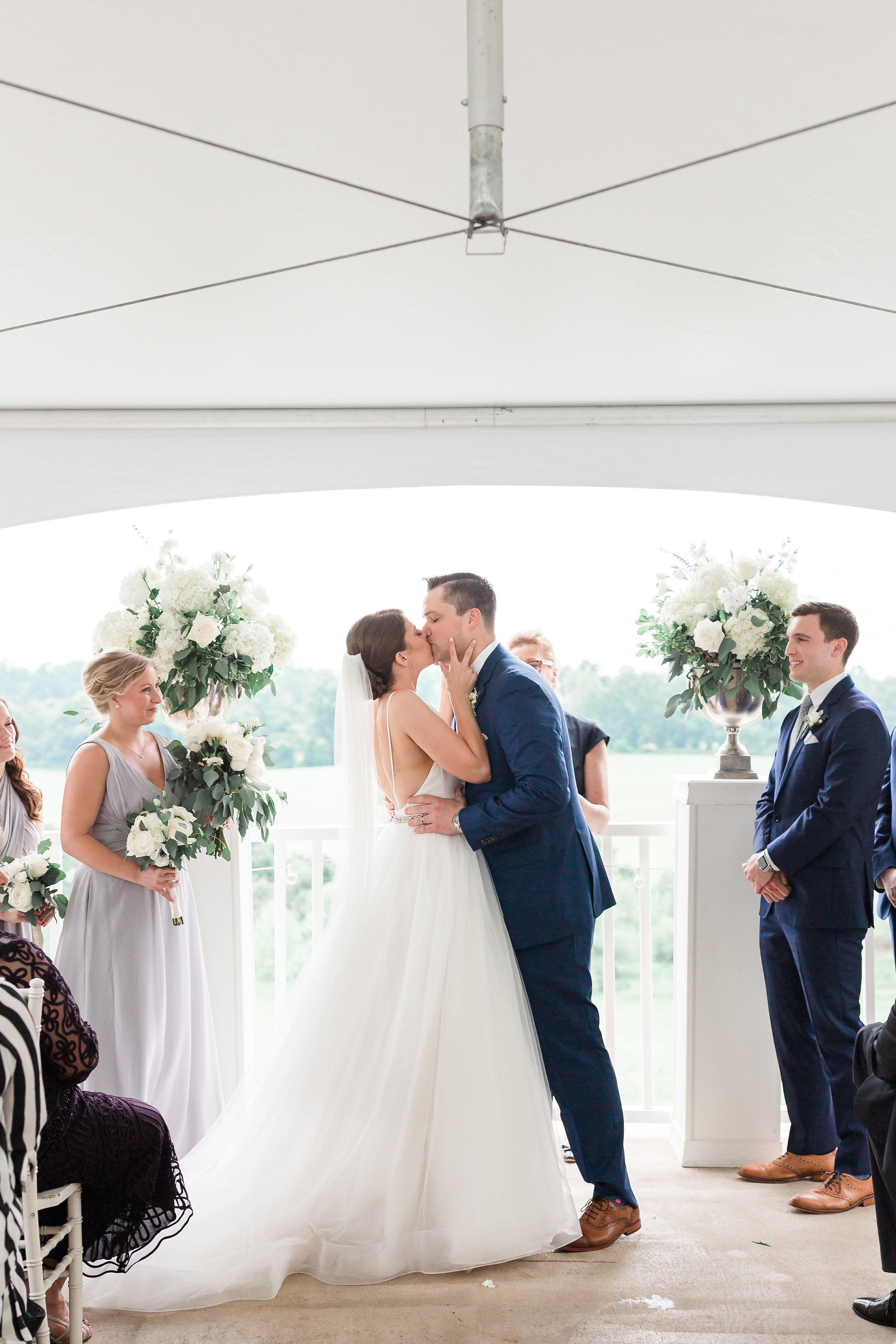 They said their vows, kissed and were married!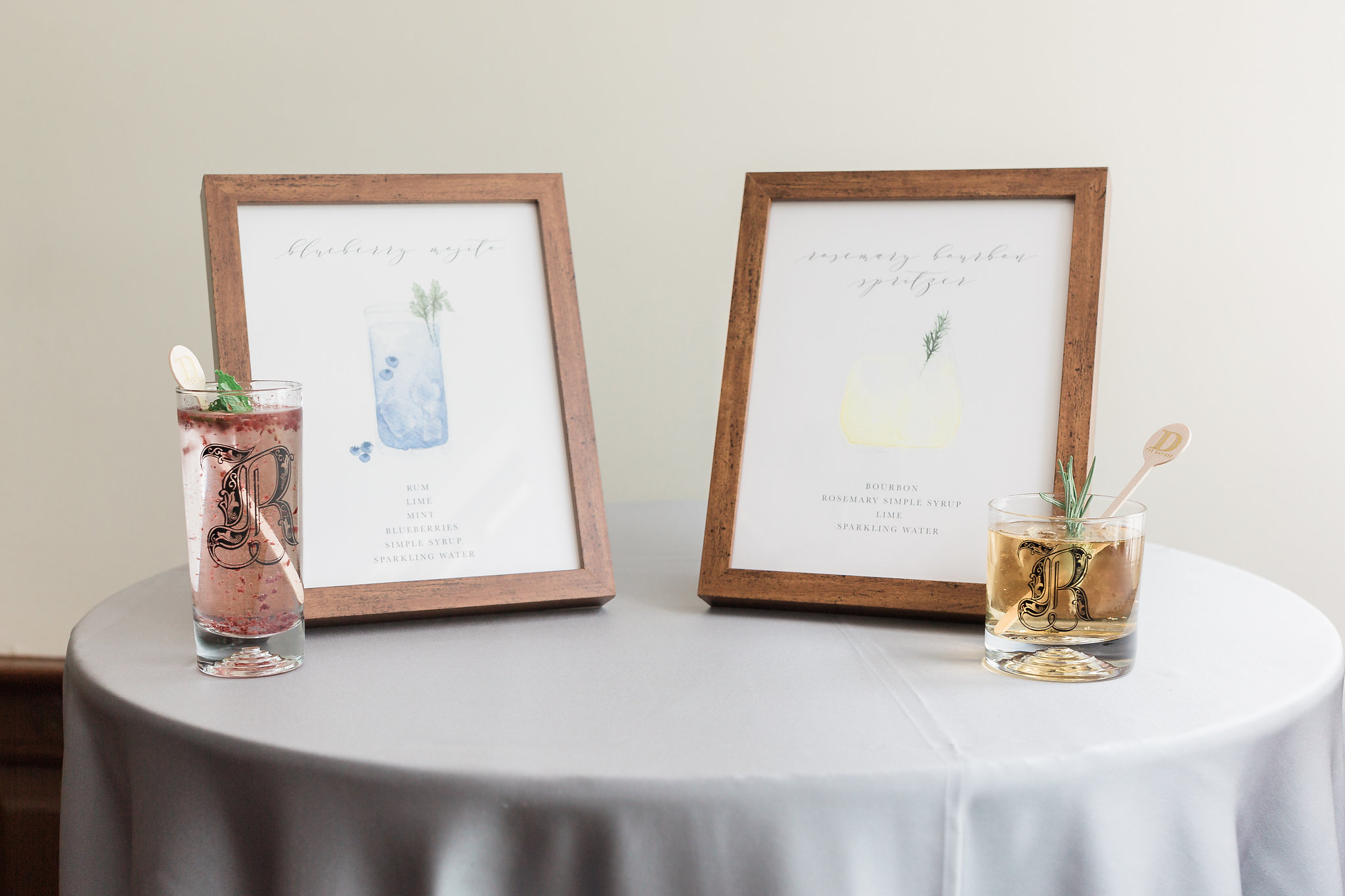 Then it was on to the reception with their beautiful signature drinks…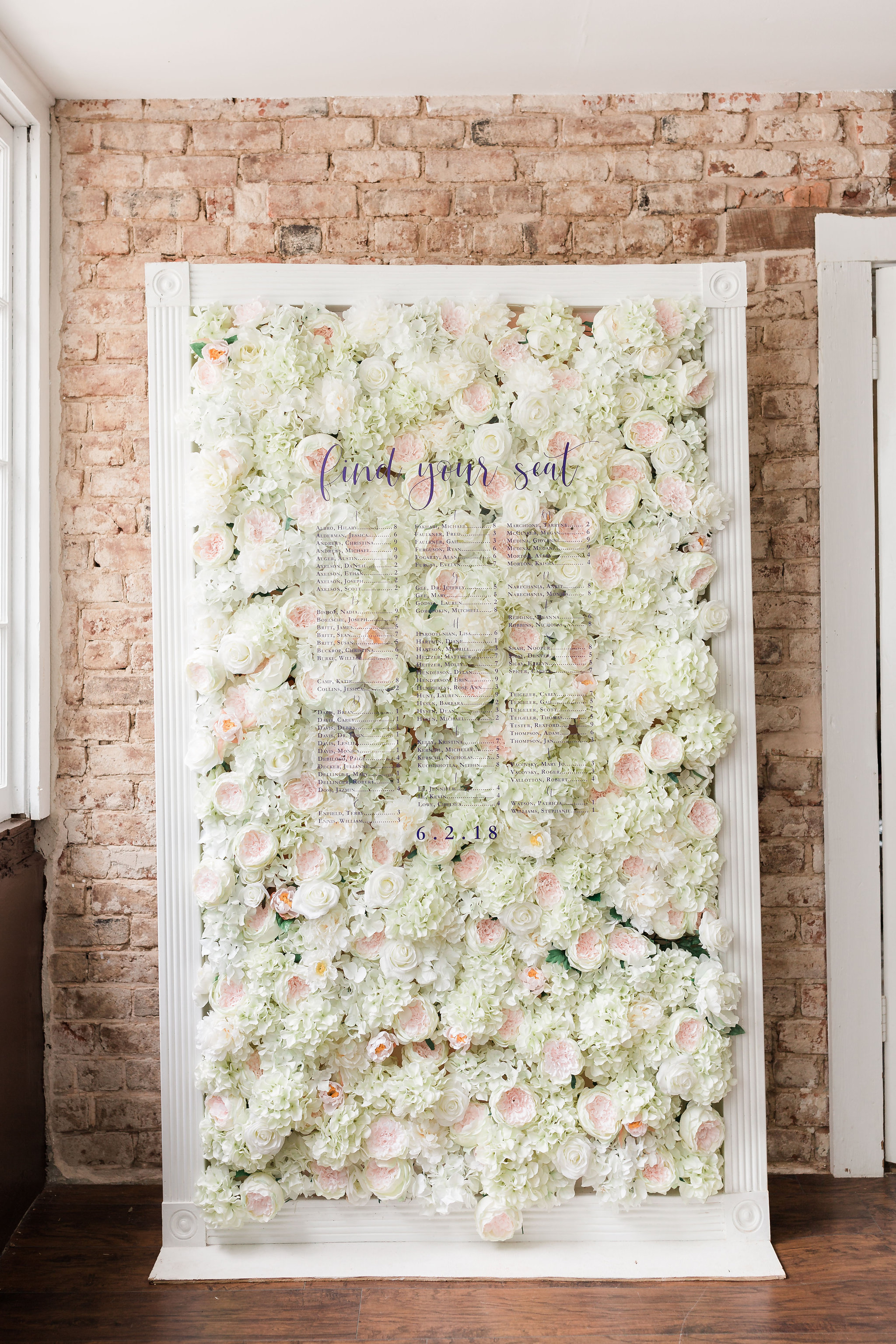 …and this absolutely epic flower display with seating arrangements!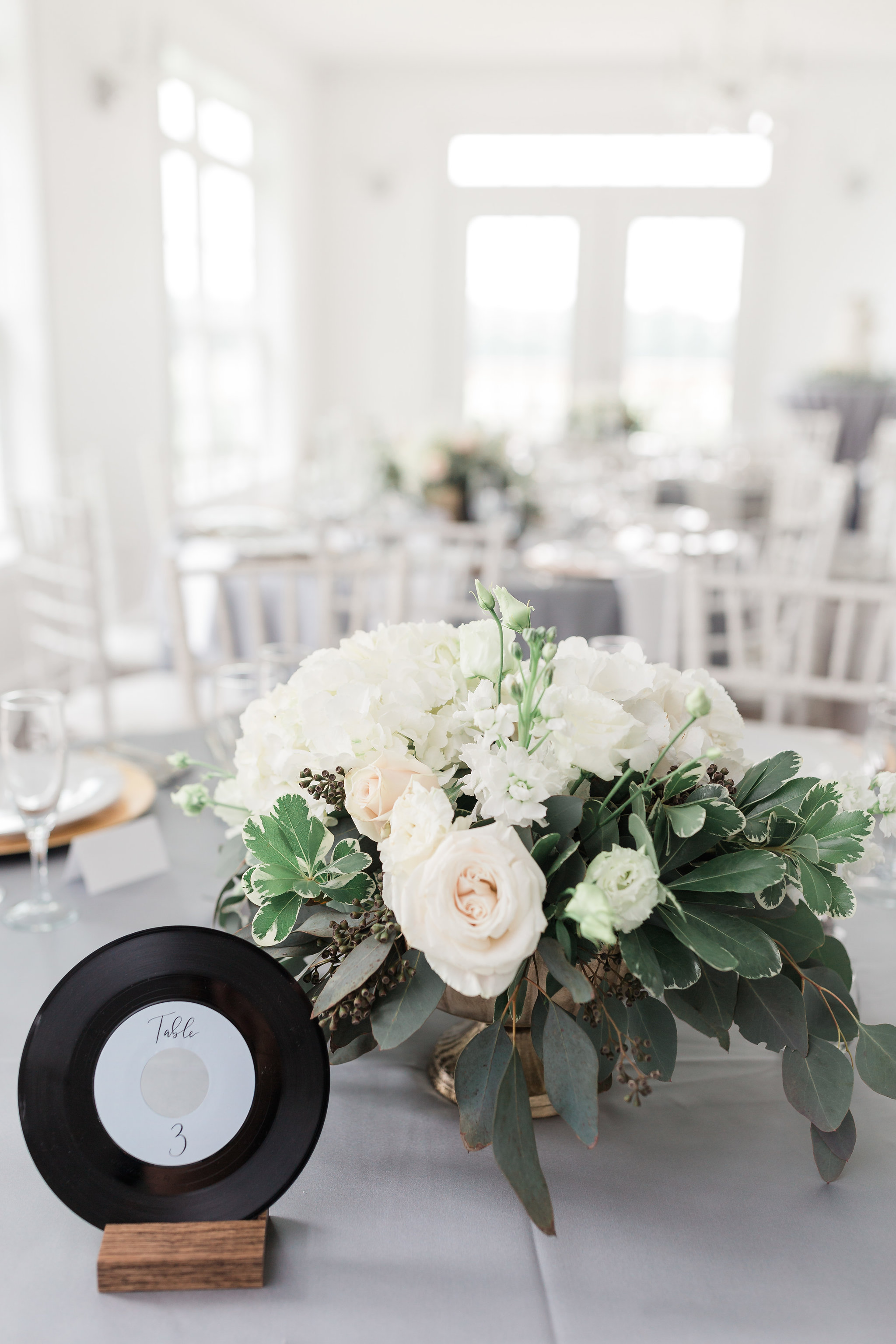 Both Sarah and Kevin have a love of vinyl so they brought that detail into their decor by using records as table markers! So clever!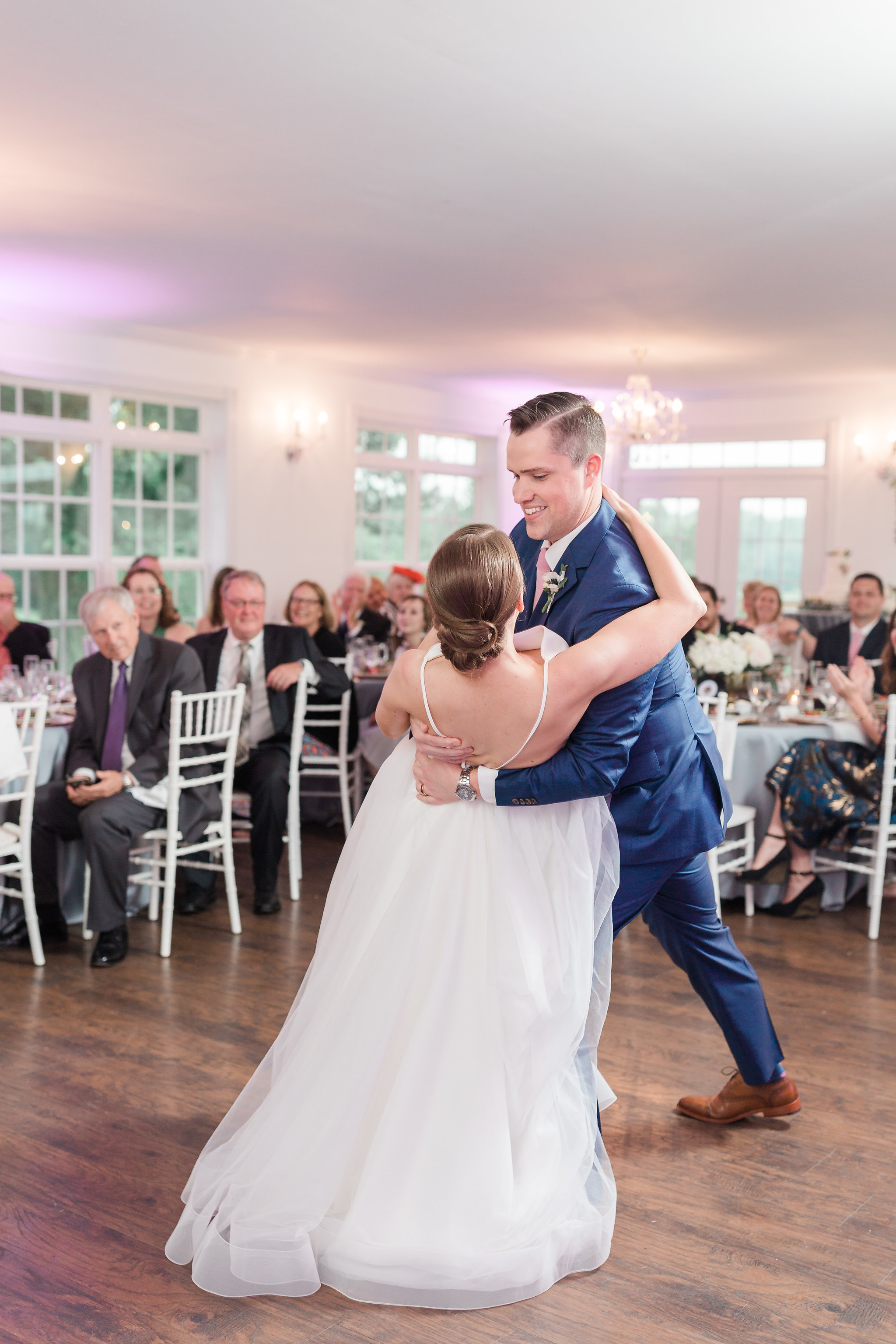 Nice dip Kevin! Congratulations you two!
From the Bride:
What was your favorite detail of the day? "One of our friends designed our wedding invitations which included a monogram that we then had made into a wooden wall hanging for our sweetheart table. We now have it hanging in our home!"
What advice would you give to a bride to be? "You will encounter a lot of opinions during the planning process, but remember to do what makes you both happy and stay true to yourselves!"
Photography: Alicia Lacey Photography 
Ceremony & Reception Venue: Rixey Manor
Florist: Good Earth Flowers
Hair: Carissa Lawlor
Makeup: Izzy B Makeup
Catering: Roadside Chive
DJ: I'm the DJ
Invitation Suite & Calligraphy: Carley Elaine Studios
Bridal Boutique: Studio I Do
Dress Designer: Mikaella
Groom's Attire: Black Tux
Want to be featured on this weekly online blog? Just email us! Want to be featured in our printed magazine? Just email us! **Being on this online blog does not hinder or guarantee a wedding will be in the printed magazine, both are up to the discretion of the publisher, Angeline Frame. If your wedding has been chosen for print, she will reach out to you directly.** Thank you for following Virginia Bride Magazine! Stay tuned for more weddings and the best Bridal Shows in Virginia!