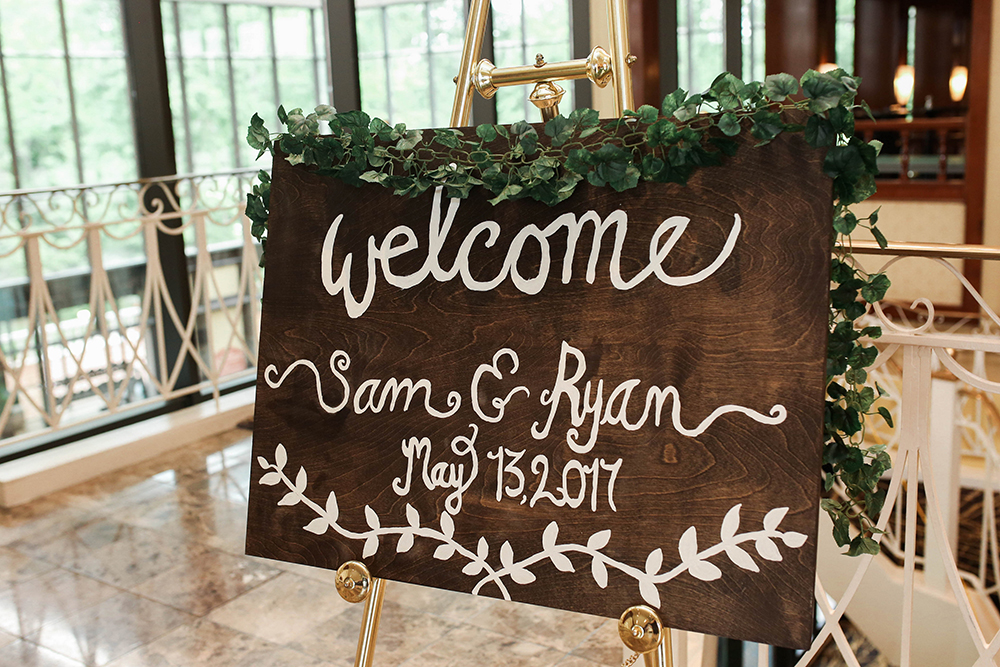 Today's bride and groom, Samantha and Ryan, met while they were both working in the UVA Medical Center. 3 years later, they were married where it all began in Charlottesville, VA at the Doubletree by Hilton.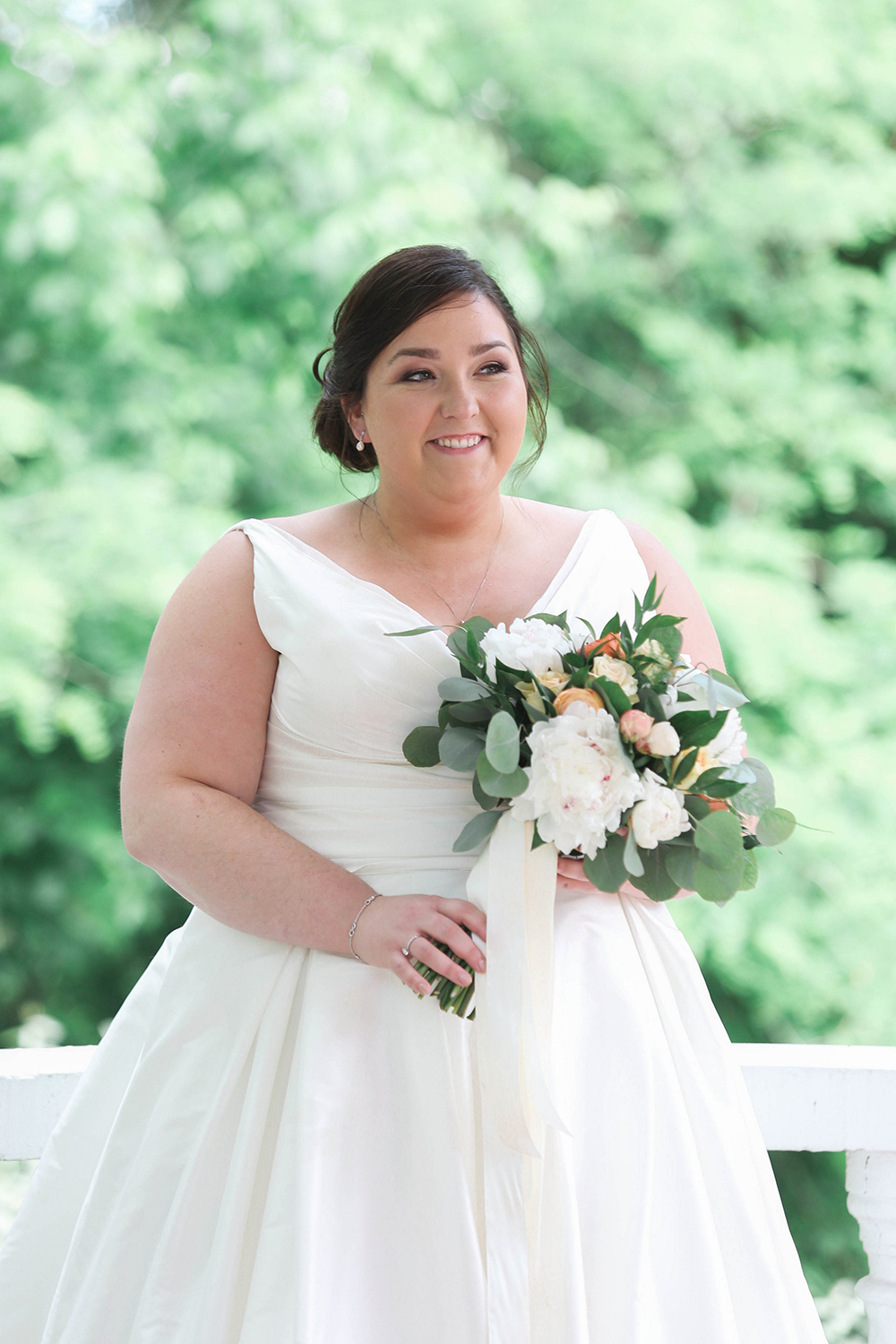 Samantha chose a stunning v-neck gown and flowers that complimented their rustic themed day.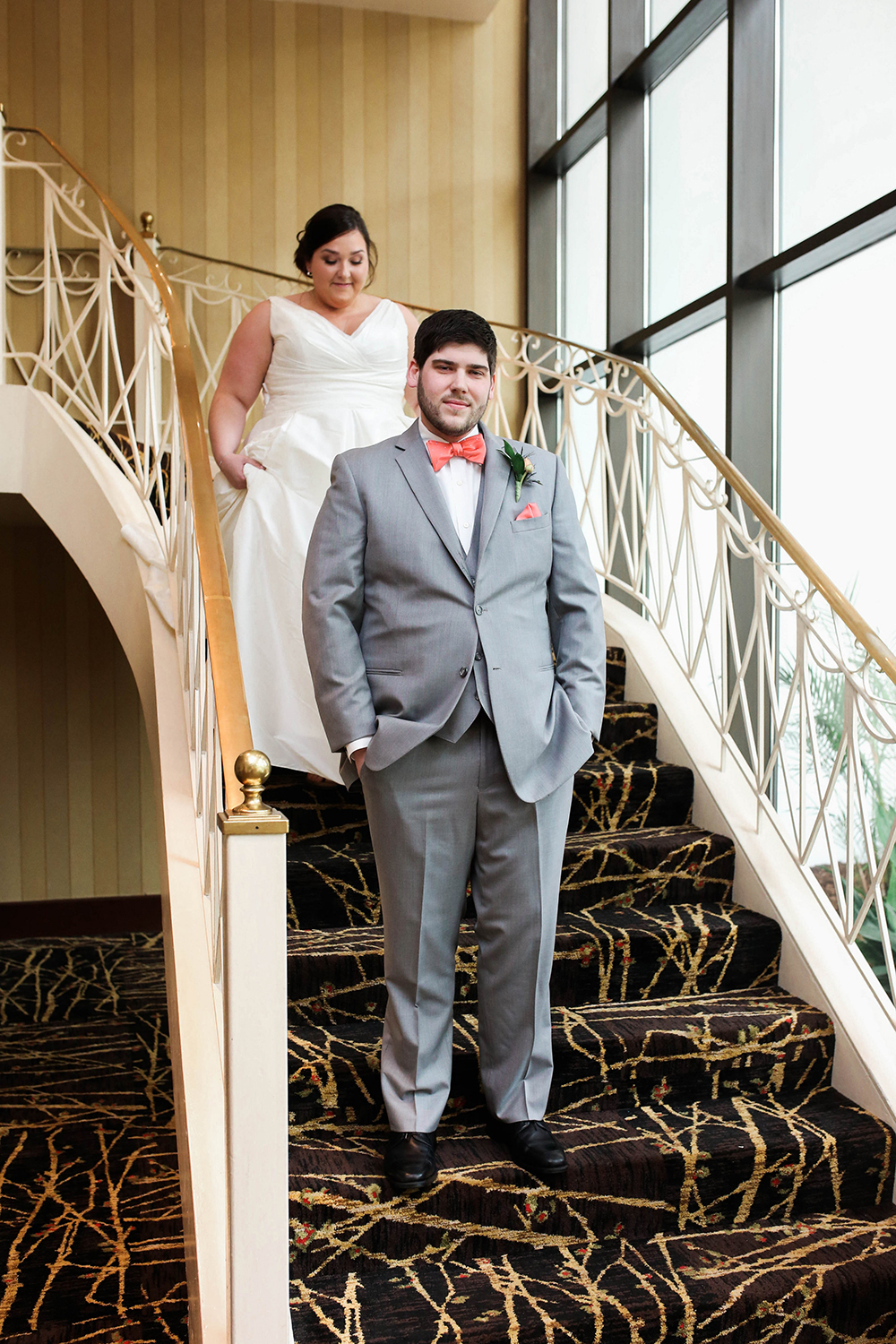 Their day began with a first look. Samantha said, "It was a moment of peace, assurance, quiet, honesty, and rawness. It didn't take away from the moment or from the way he felt when he saw me walking down the aisle. He still cried!" Samantha, I couldn't have said it any better myself!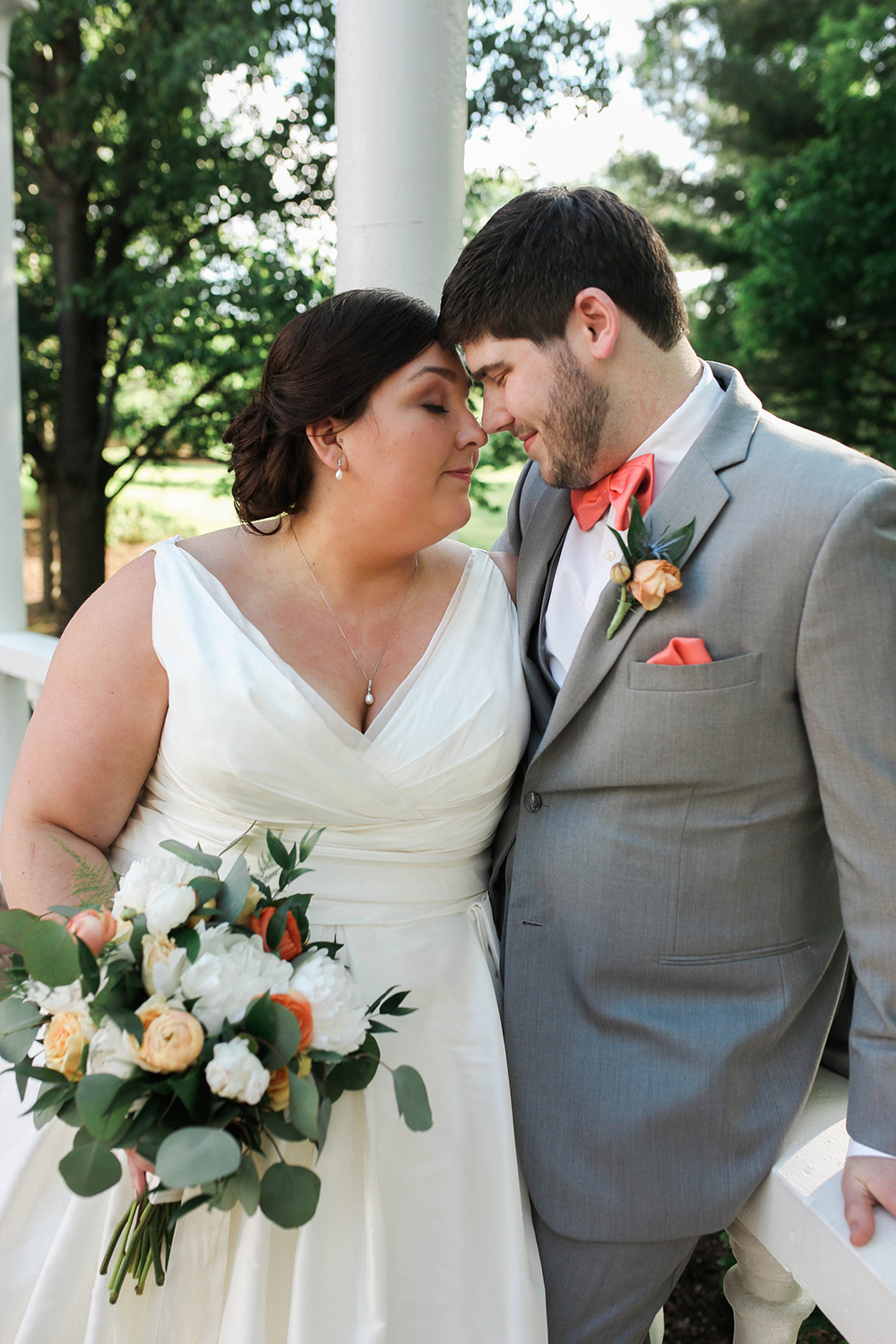 And it makes for the sweetest photos if you ask me!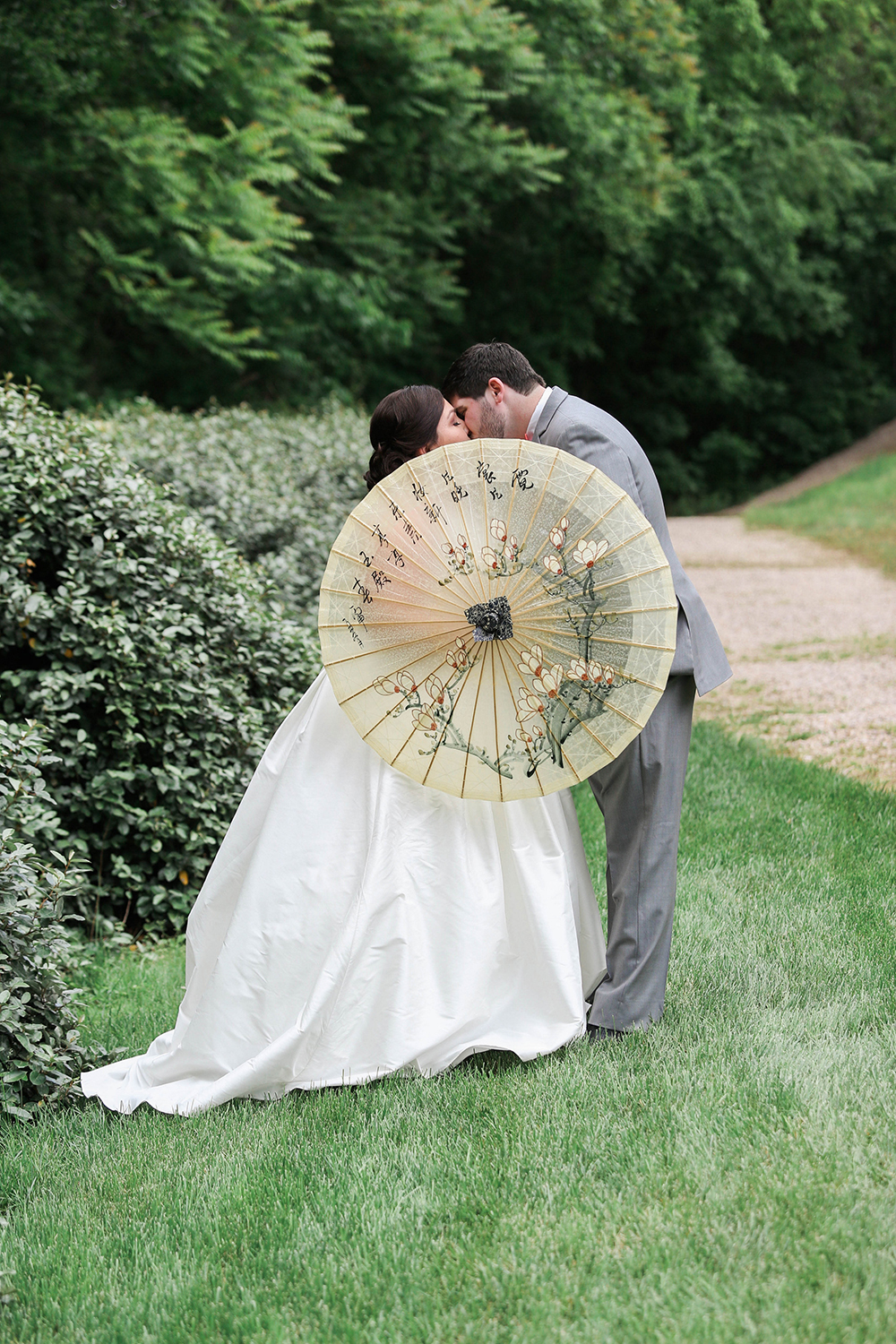 And how cool is this umbrella that Ryan brought back from a previous trip to China! I love when couples incorporate unique and fun elements to their day!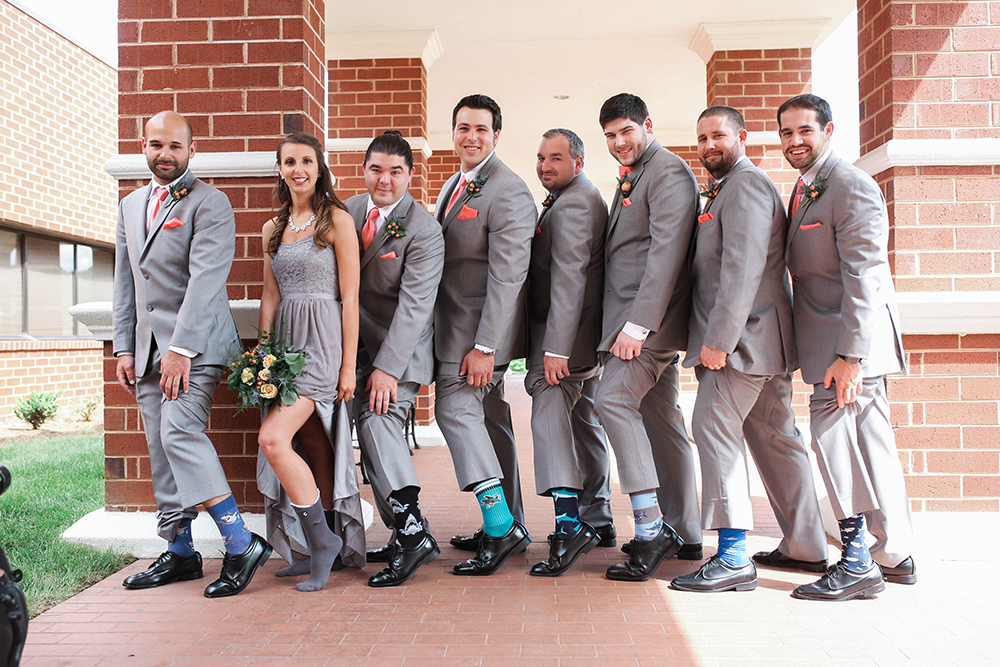 Speaking of fun elements, it doesn't get any more fun than the groom and his party's shark sox! His (and Samantha's soon to be) last name is Sharkey!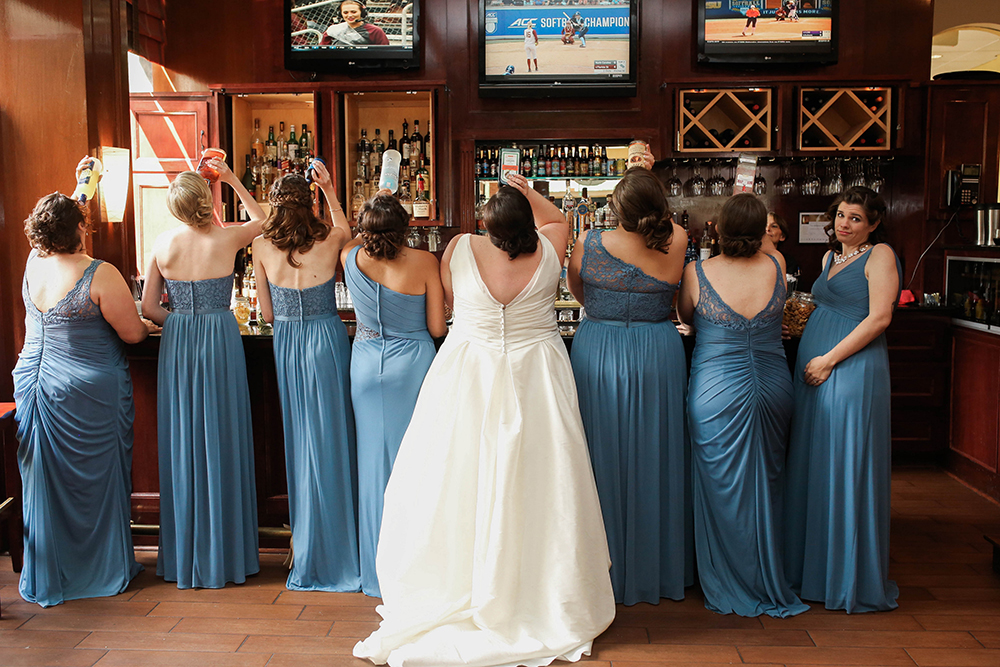 Ok, ok. The ladies are pretty fun too ?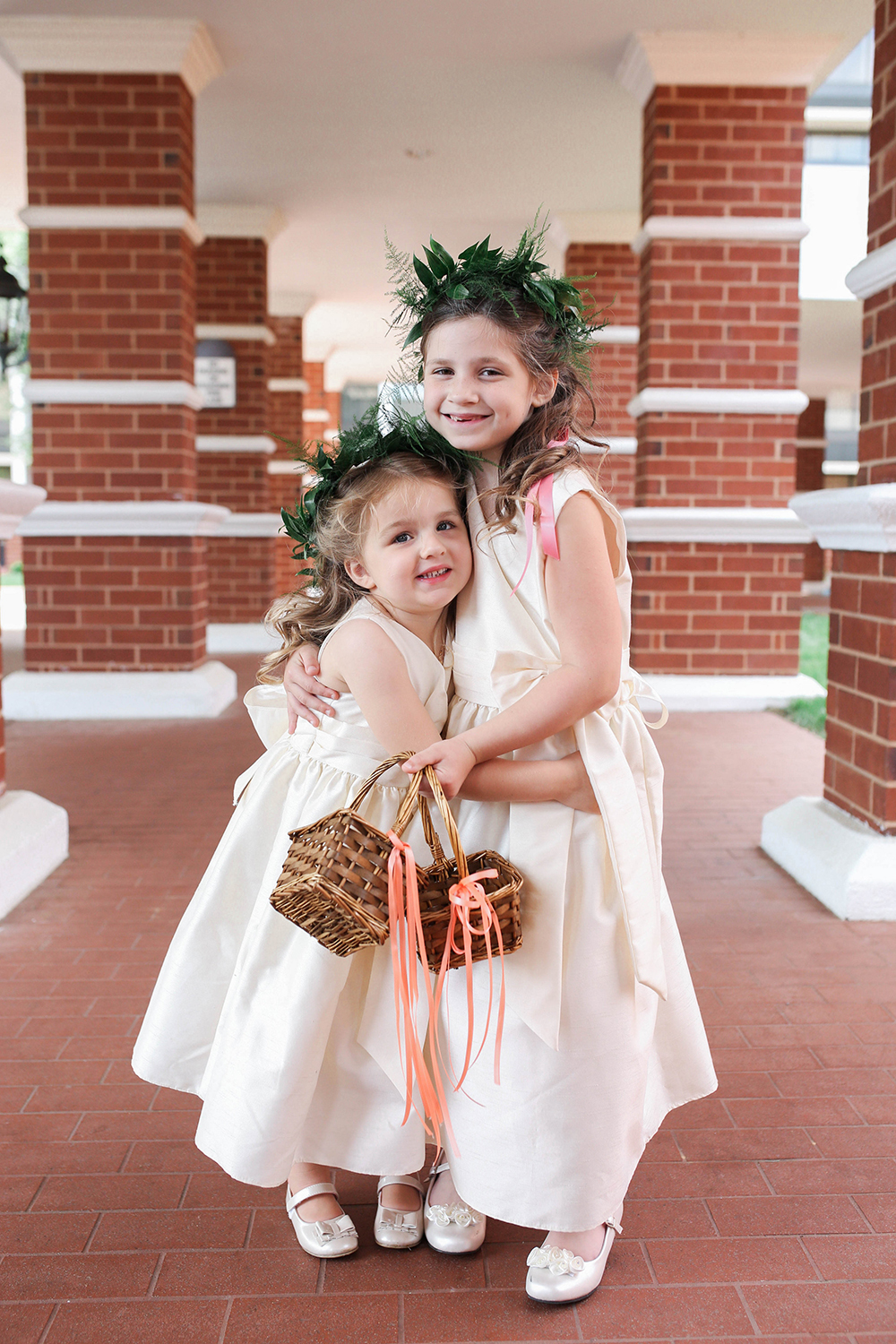 And can you say, #CUTENESSOVERLOAD?! These two are adorbs!
The ceremony took place outside and the weather was just right!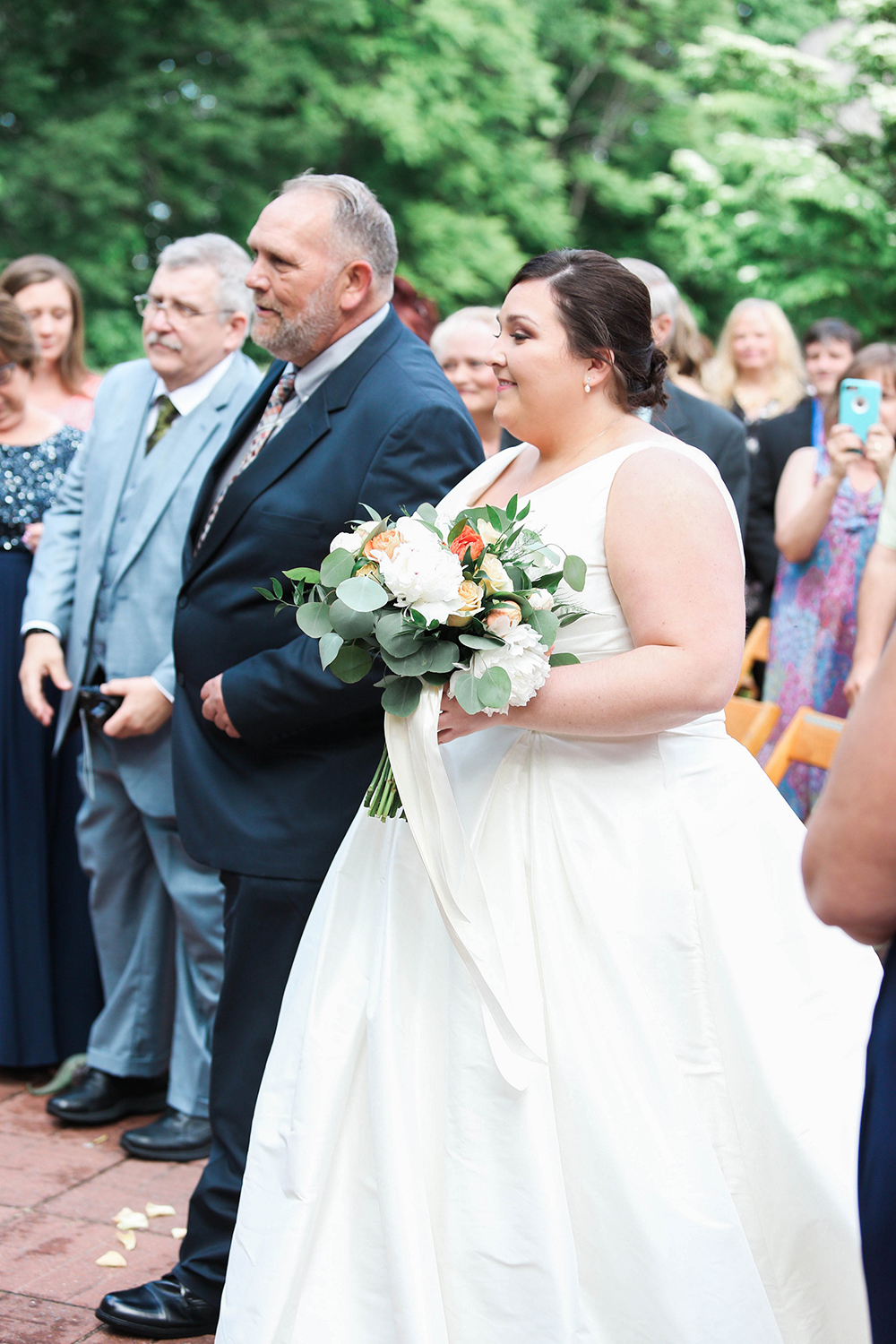 Samantha's father walked her down the aisle as guests snapped action shots on the sidelines.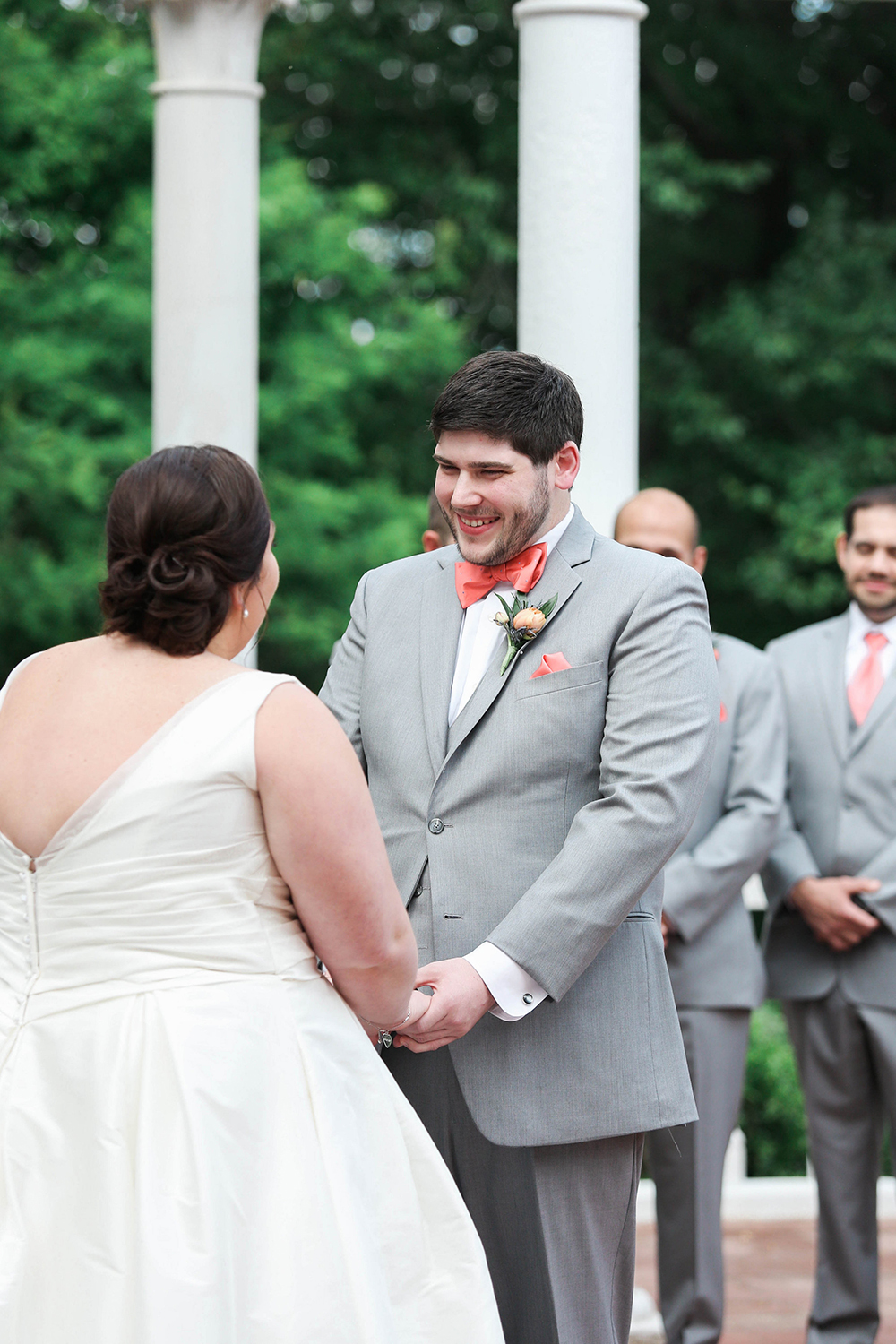 I love the excitement in Ryan's eyes as they profess their love for one another.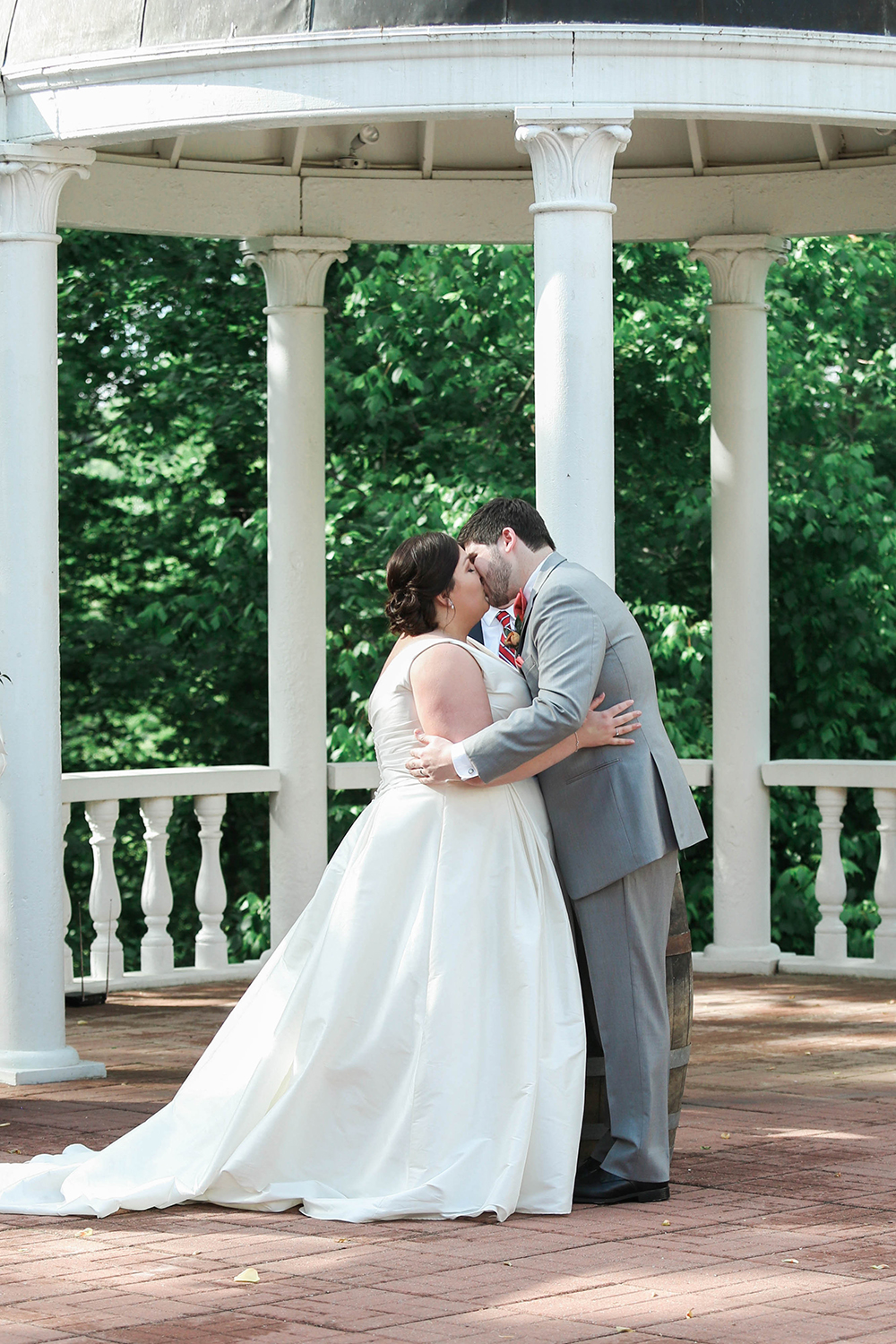 With a kiss, they were wed!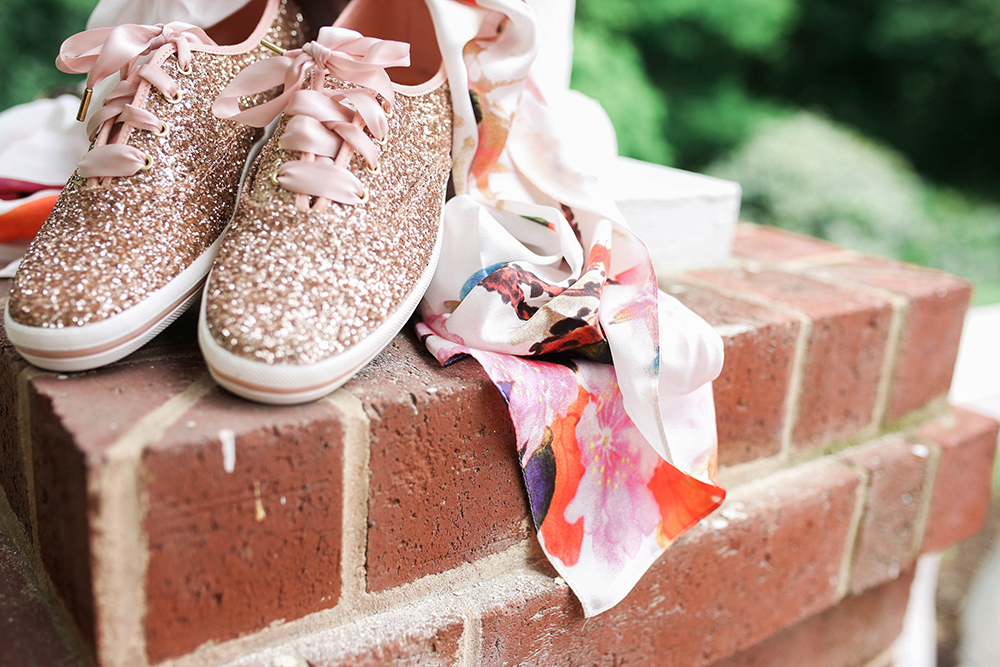 Samantha put on her dancin' shoes (? ) and they danced the night away!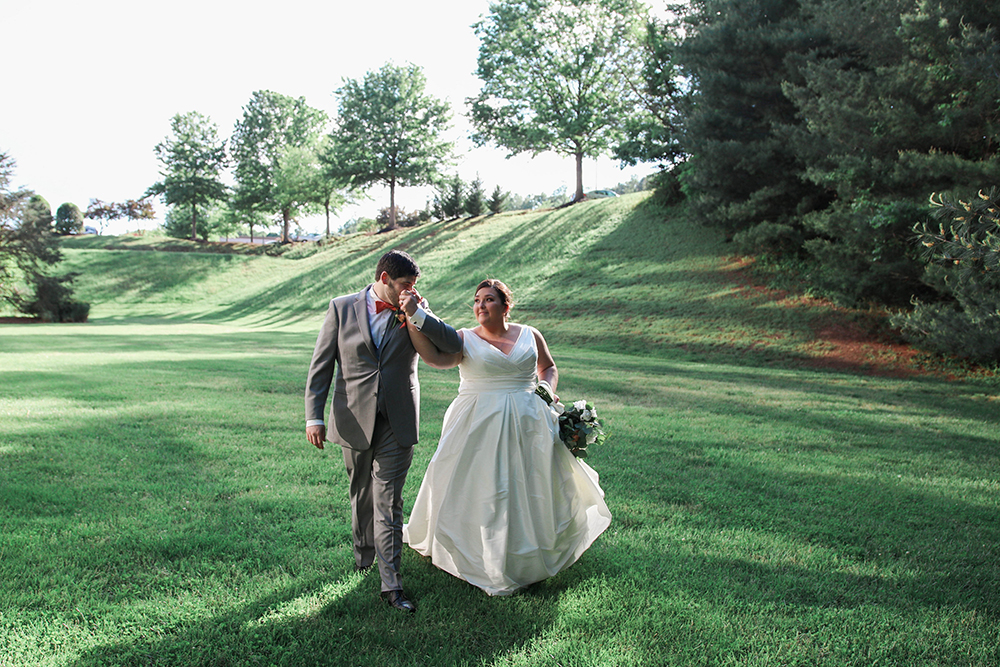 Congrats you two!
From the bride:
What was your favorite detail of the day? "I couldn't say there was just one thing. A big thing for us is people. And we have the BEST people!! I loved everyone that was there. They made it the most perfect celebration. The ring box in our pictures with the rings was made by Ryan for me when he proposed. In our pics as well, there is an umbrella and a scarf that he brought back from a trip to China that we used as romantic photo props. My new last name is Sharkey so we got the groomsmen various shark themed socks for the wedding and they also got wood barrels that my husband aged liquor in for them. Also, our guestbook was a shark drawing by an artist I work with. One of my personal favorite things of the night was my sisters (3 beautiful ladies-MOH and matrons of honor) and their speech. They wrote one all together and it was the most wonderful thing to hear."
What advice would you give to a bride to be? "My best advice is-to enjoy every single stinking second of the day. It is over before you know it and I wanted the day back to relive over and over again. Don't worry about who will and who won't be there, who IS THERE, is who matters. Lastly, you don't have to spend ridiculous amounts to have a beautiful wedding."
Photos by: Amanda C Blake Photography