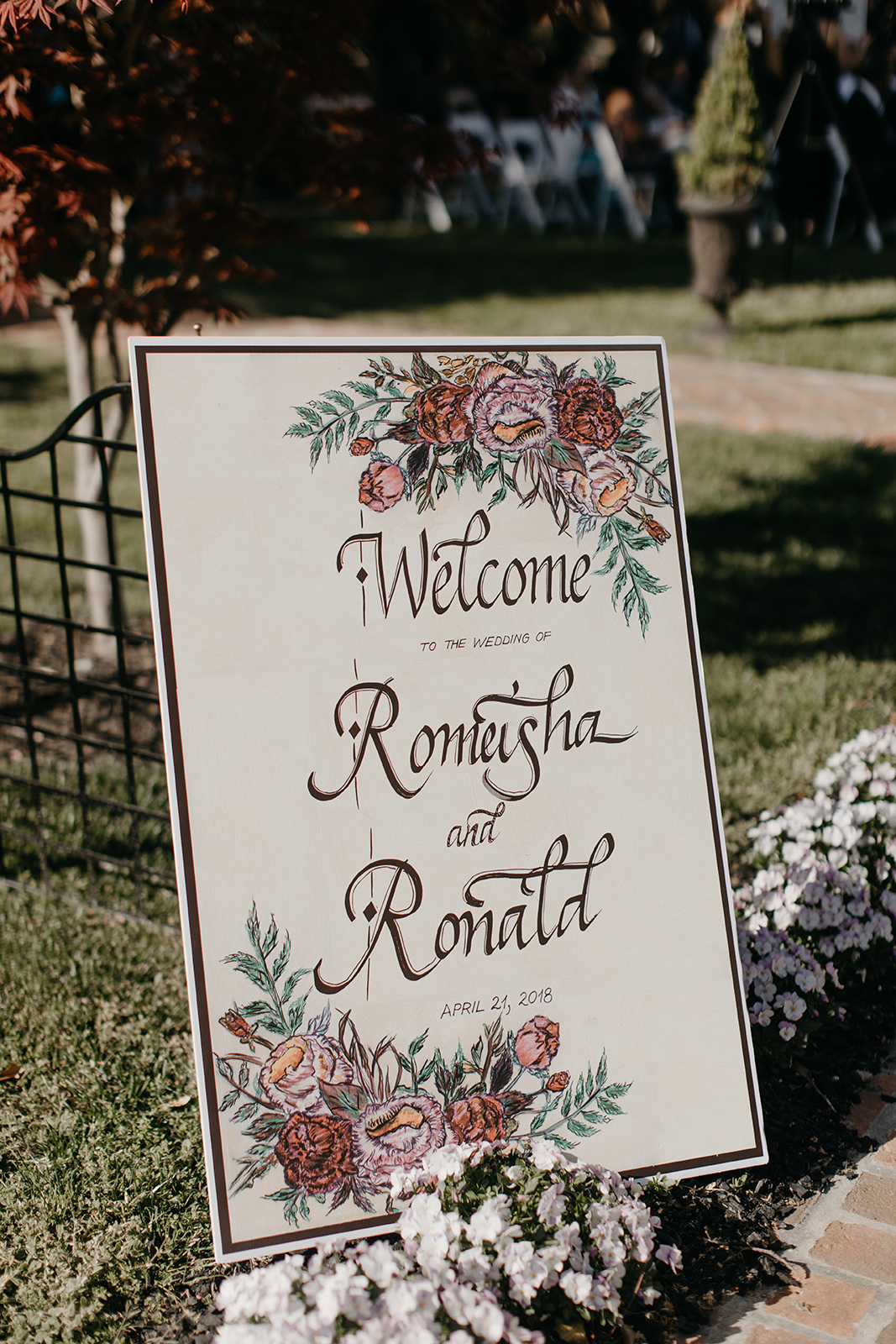 Ohhhh friends! Do I have a GORGEOUS wedding today for you! Romeisha (Ro) and Ronald (Ron) met through work and dated for over two years before this big day last April.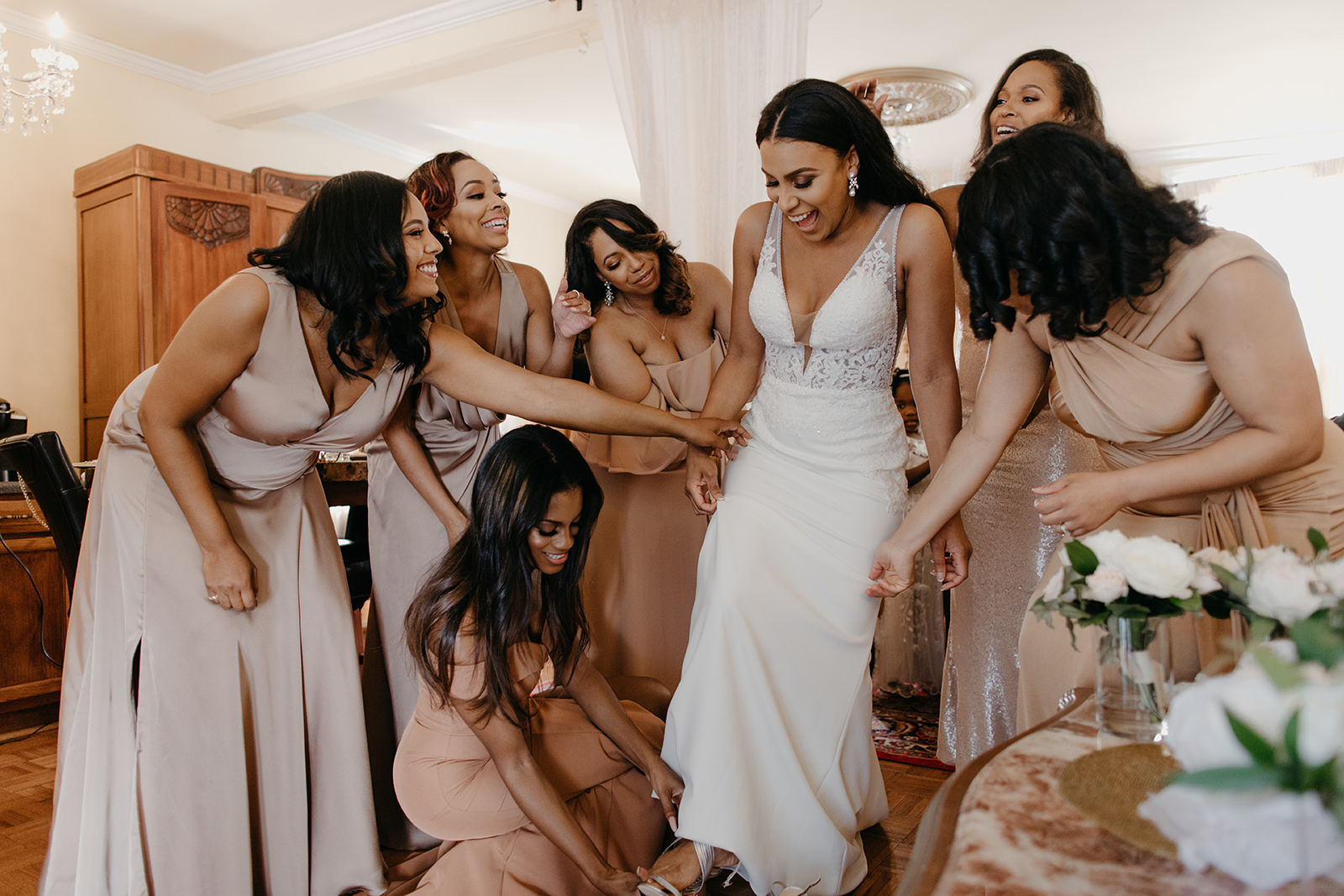 While Ro really wanted a small destination wedding or elopement, her mom wanted a big wedding for her sweet daughter. I am so glad she went with her mom's request because the 180 person wedding was a stunner!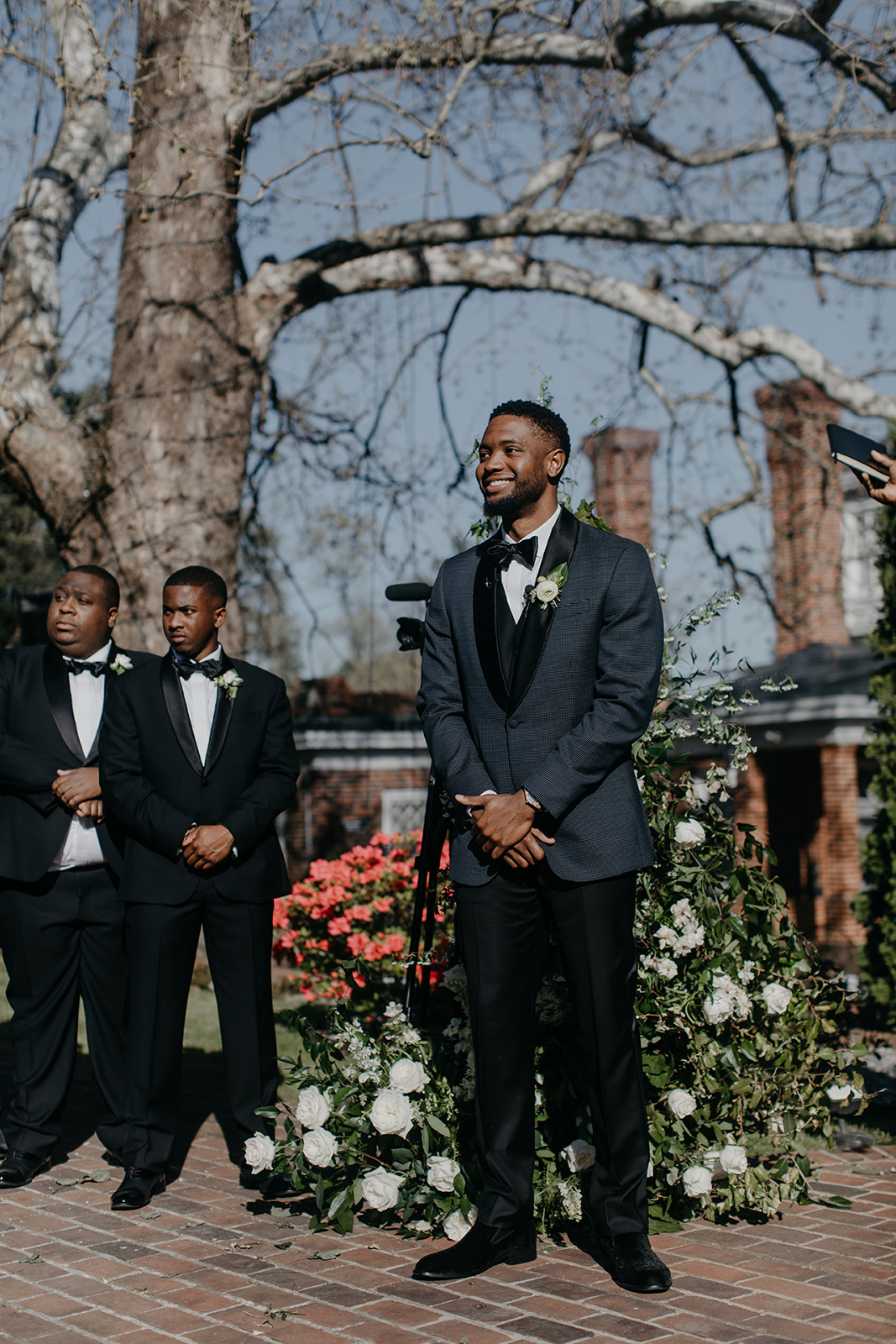 The ceremony was filled with blooms to give a light and airy, garden feel. Ron waited for his bride with the biggest smile at the end of the aisle.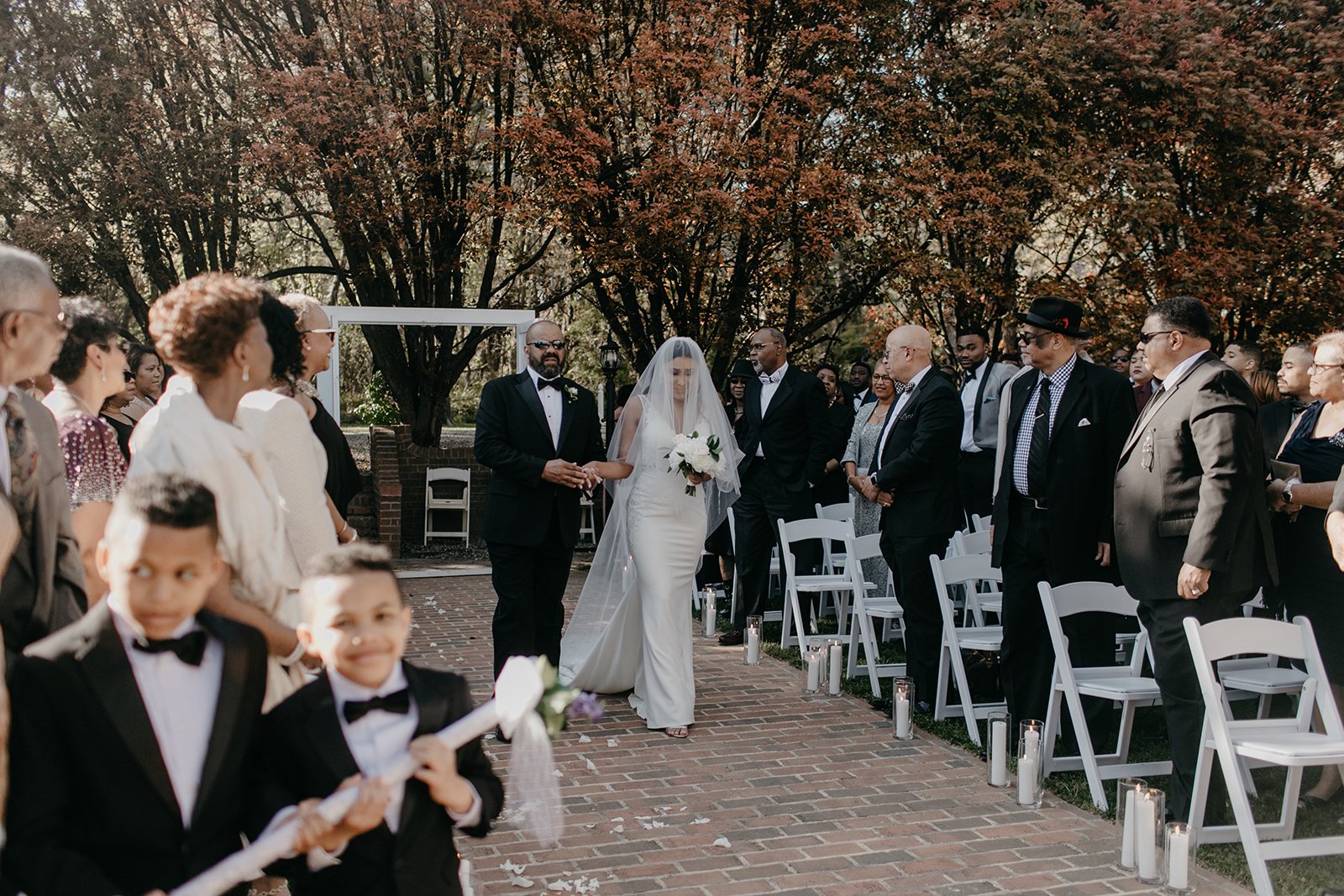 Their heartfelt vows had me crying like a baby! You can listen for yourself here.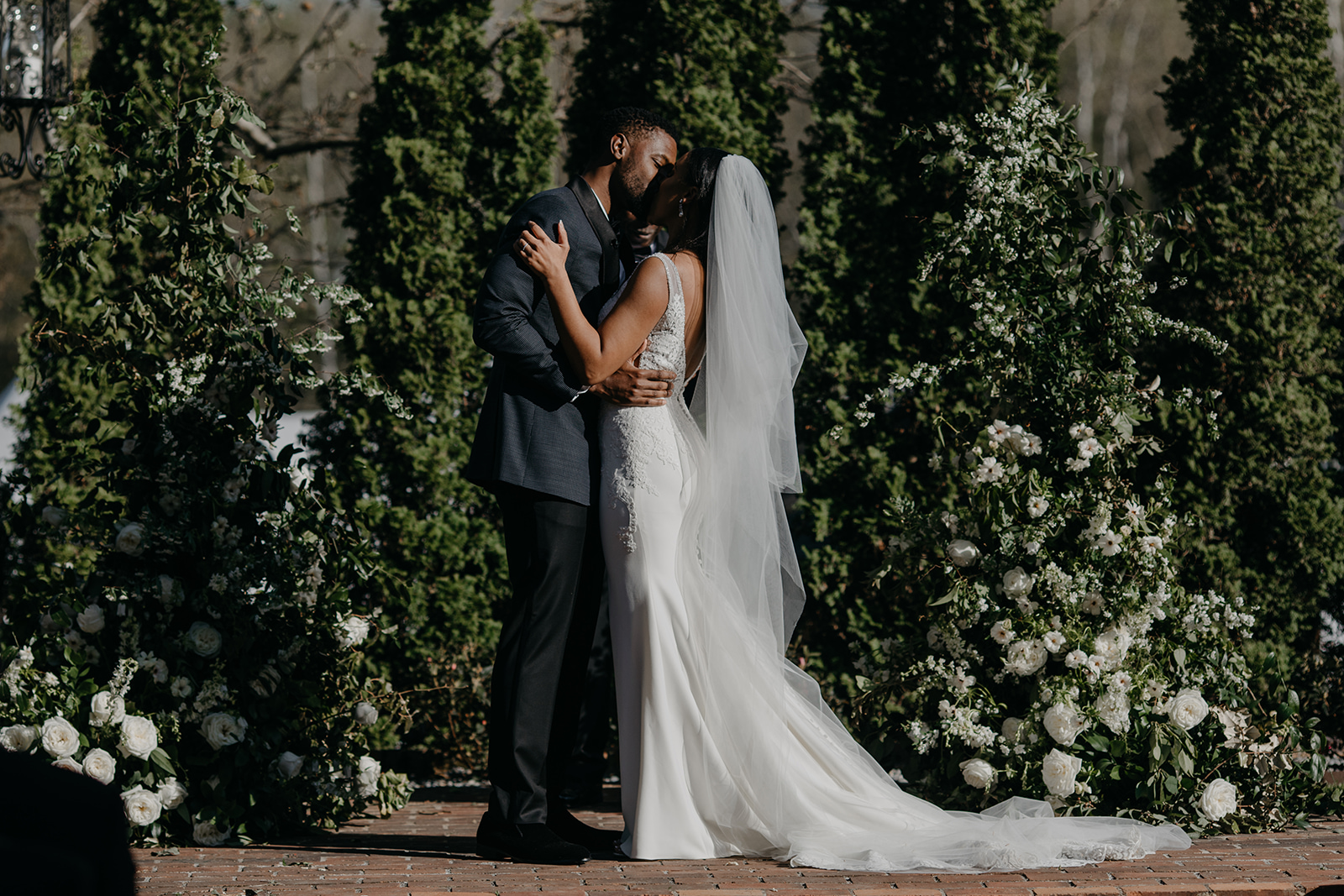 With a kiss, they were married!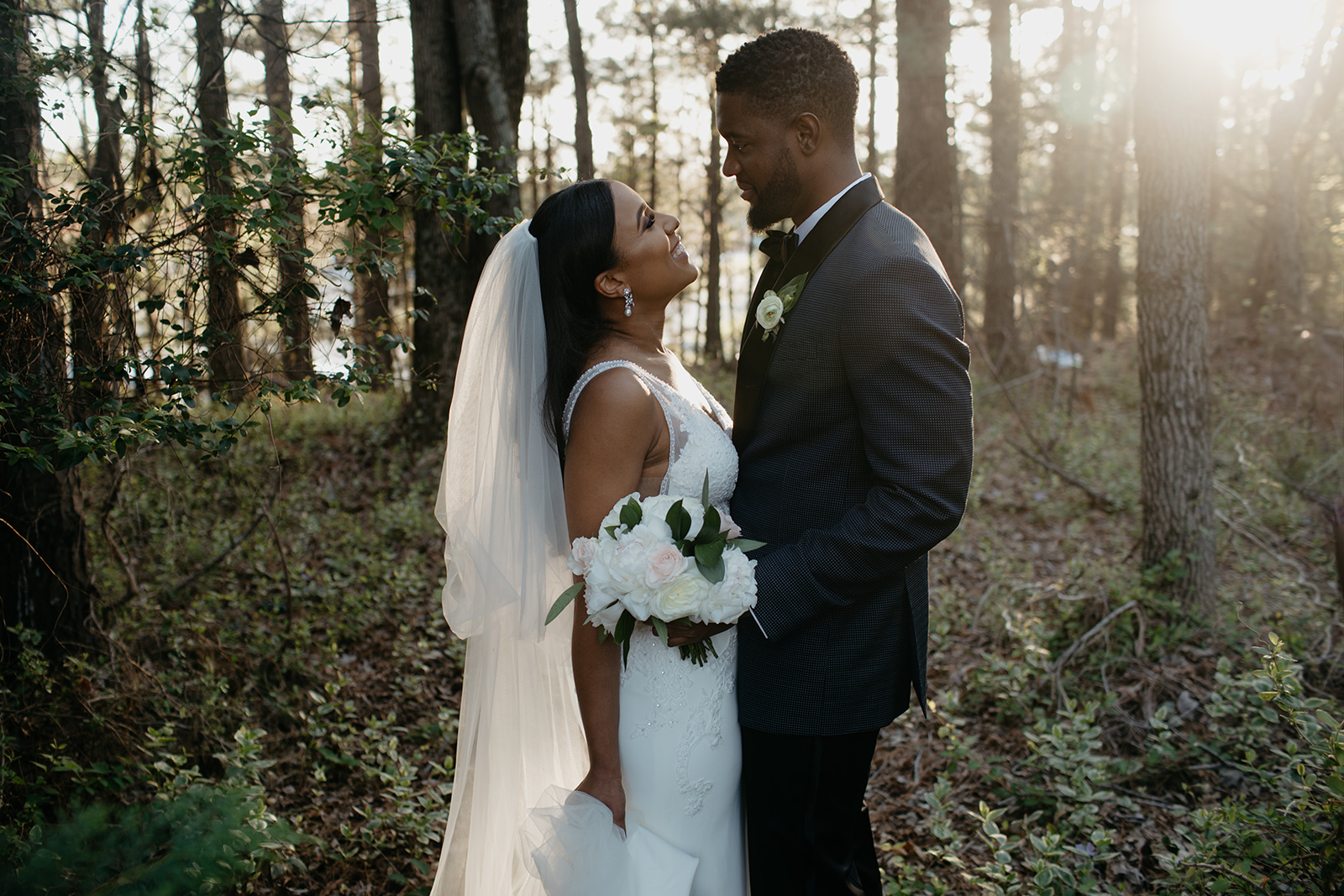 Don't they make a beautiful couple?!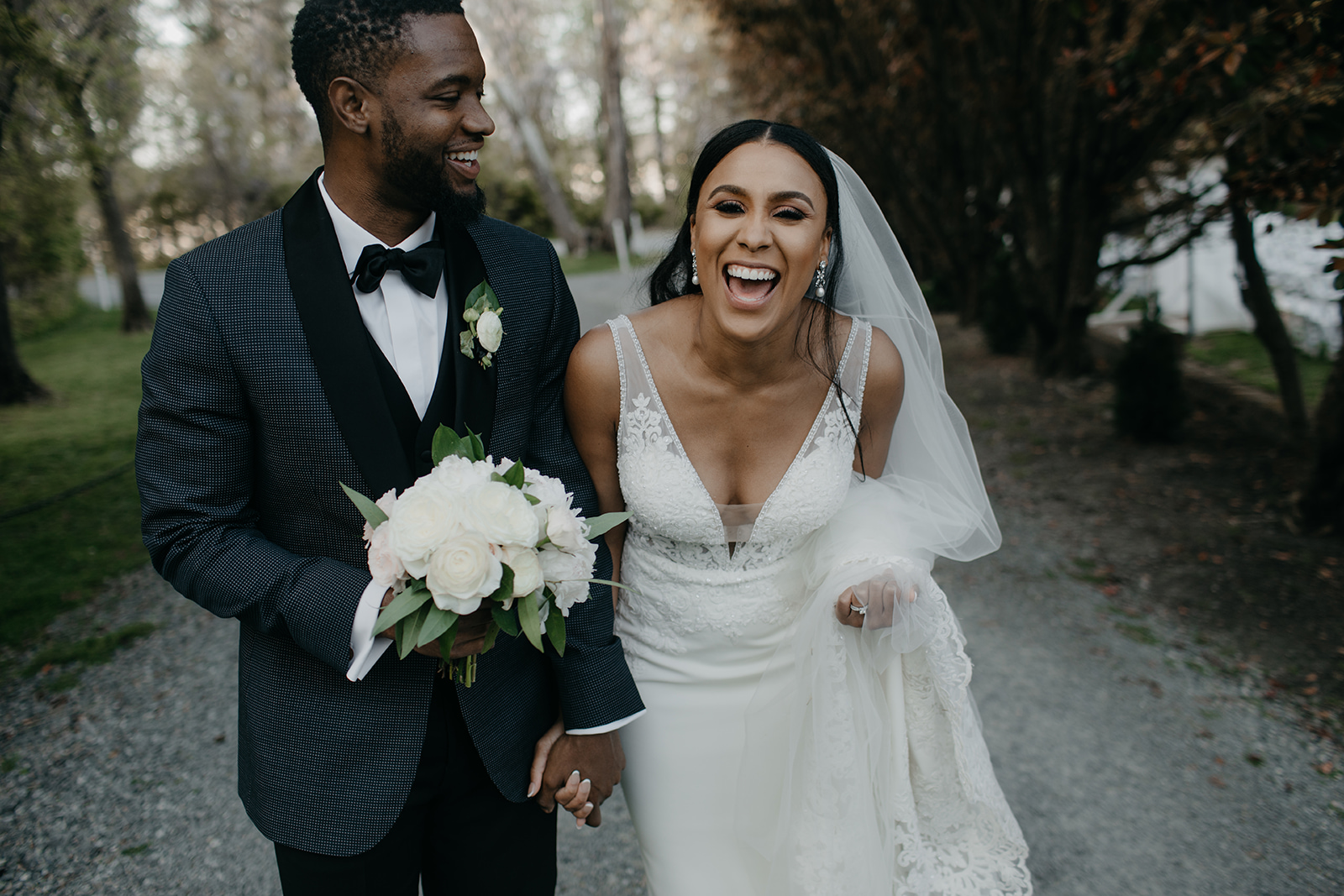 SO much genuine joy ?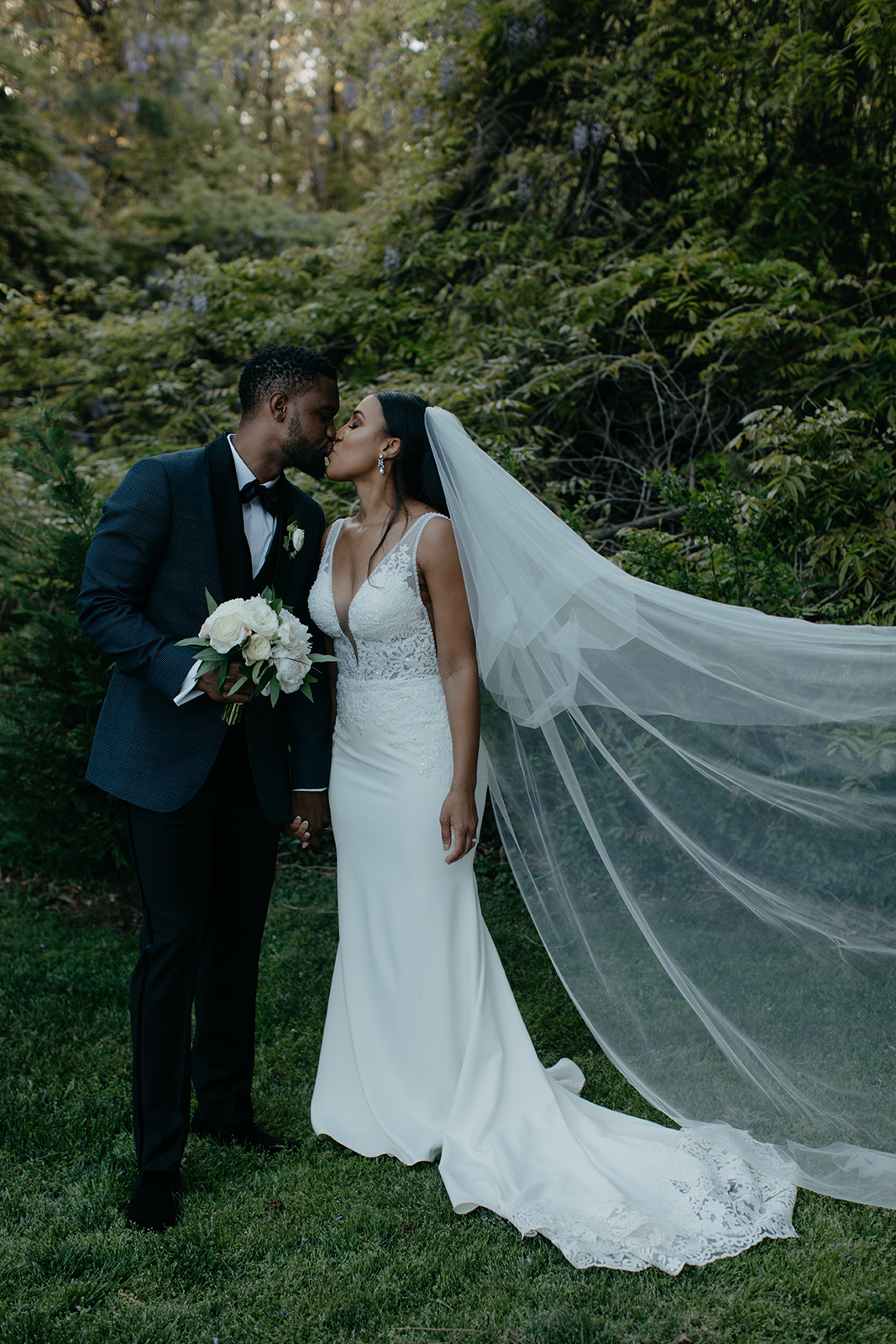 And can we talk about how fashionable they are?! Ro's dress was perfect for her body and I love Ron's jacket! It is different than your typical groom look and he is rockin' it!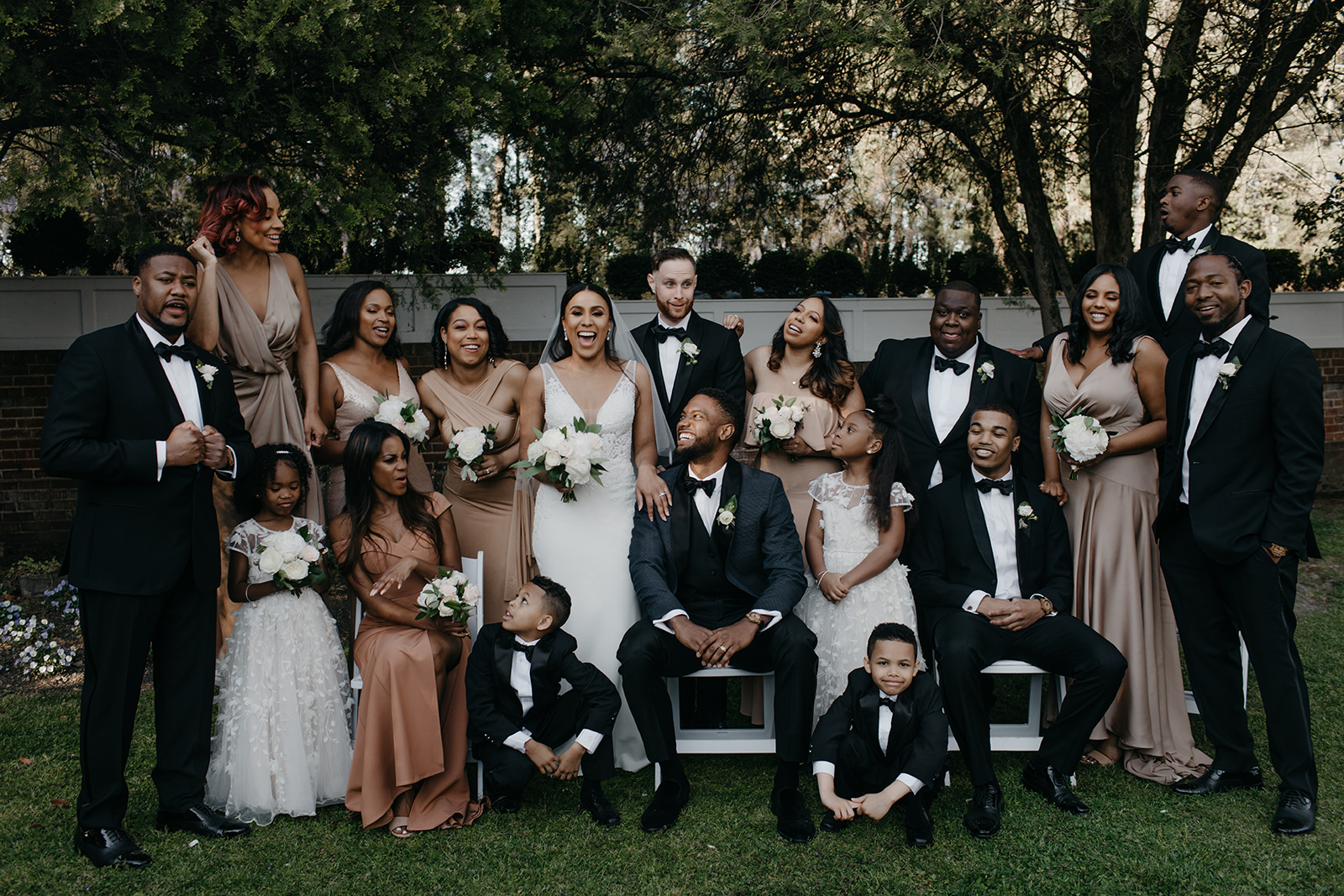 My favorite pictures are always the in-the-moment and real ones and this one certainly is that! So cute!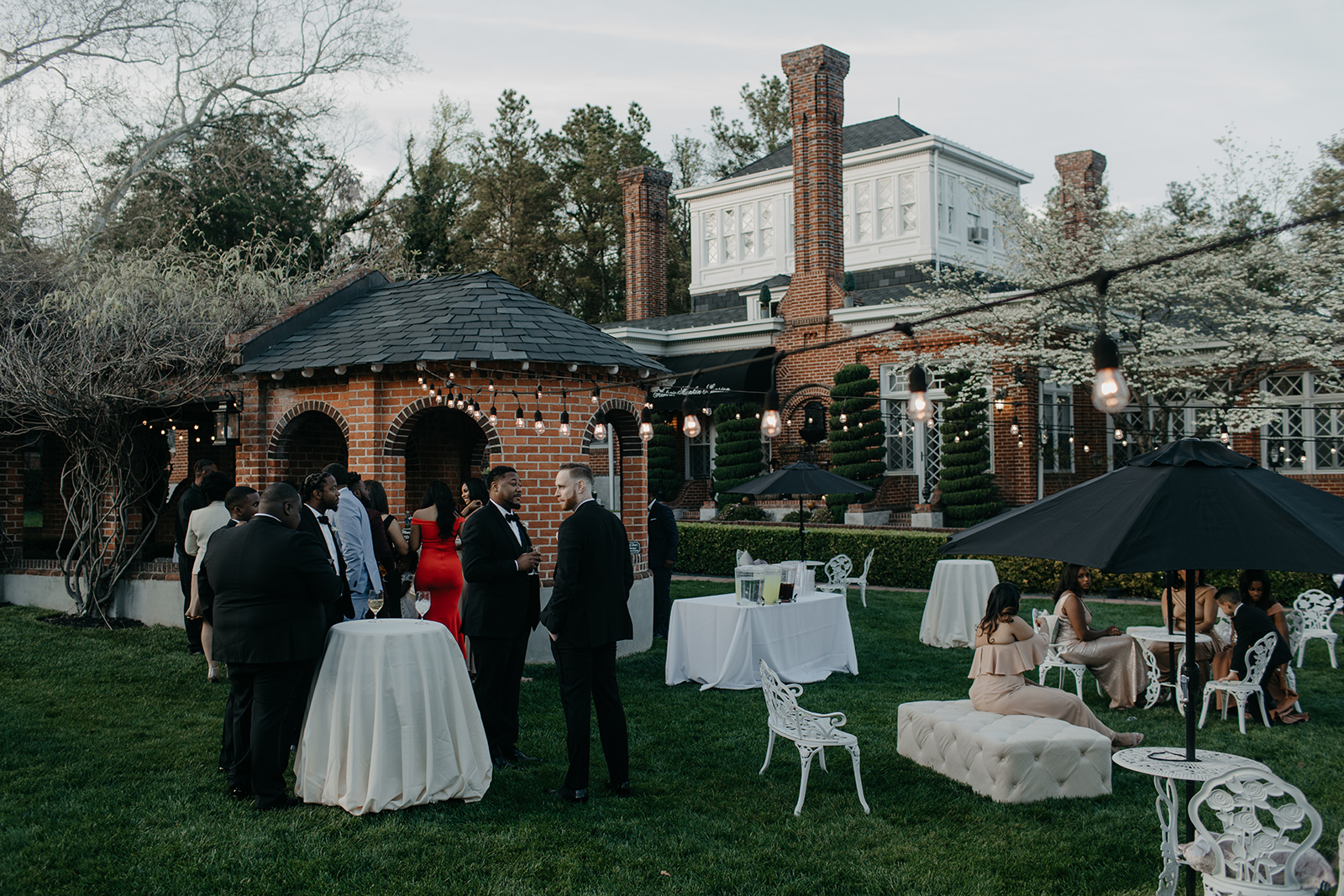 While the couple took photos, guests enjoyed cocktail hour out in the Mankin Mansion's garden. Such a cool set up!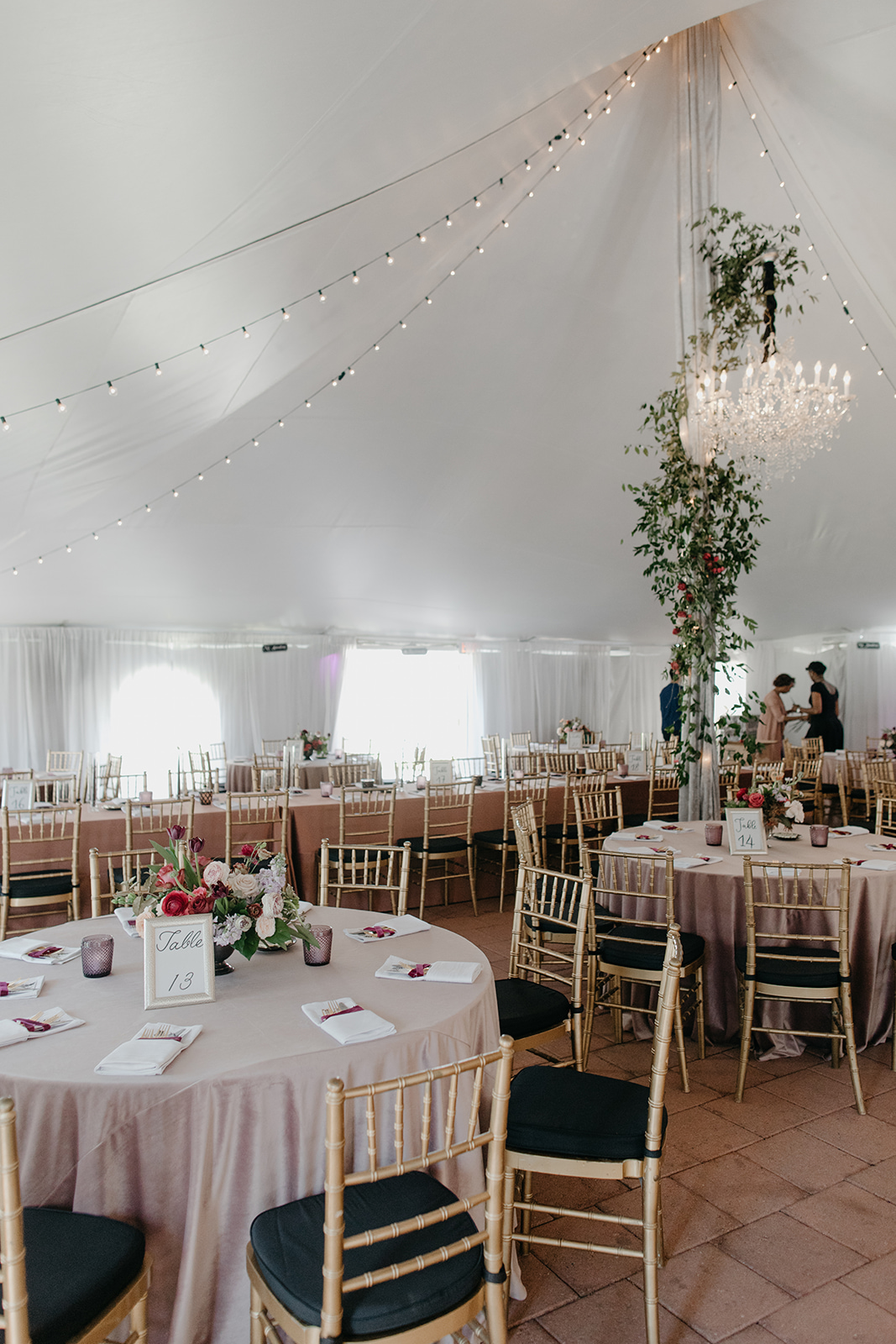 The tented reception had a berry color scheme with pops of gold. It was perfection!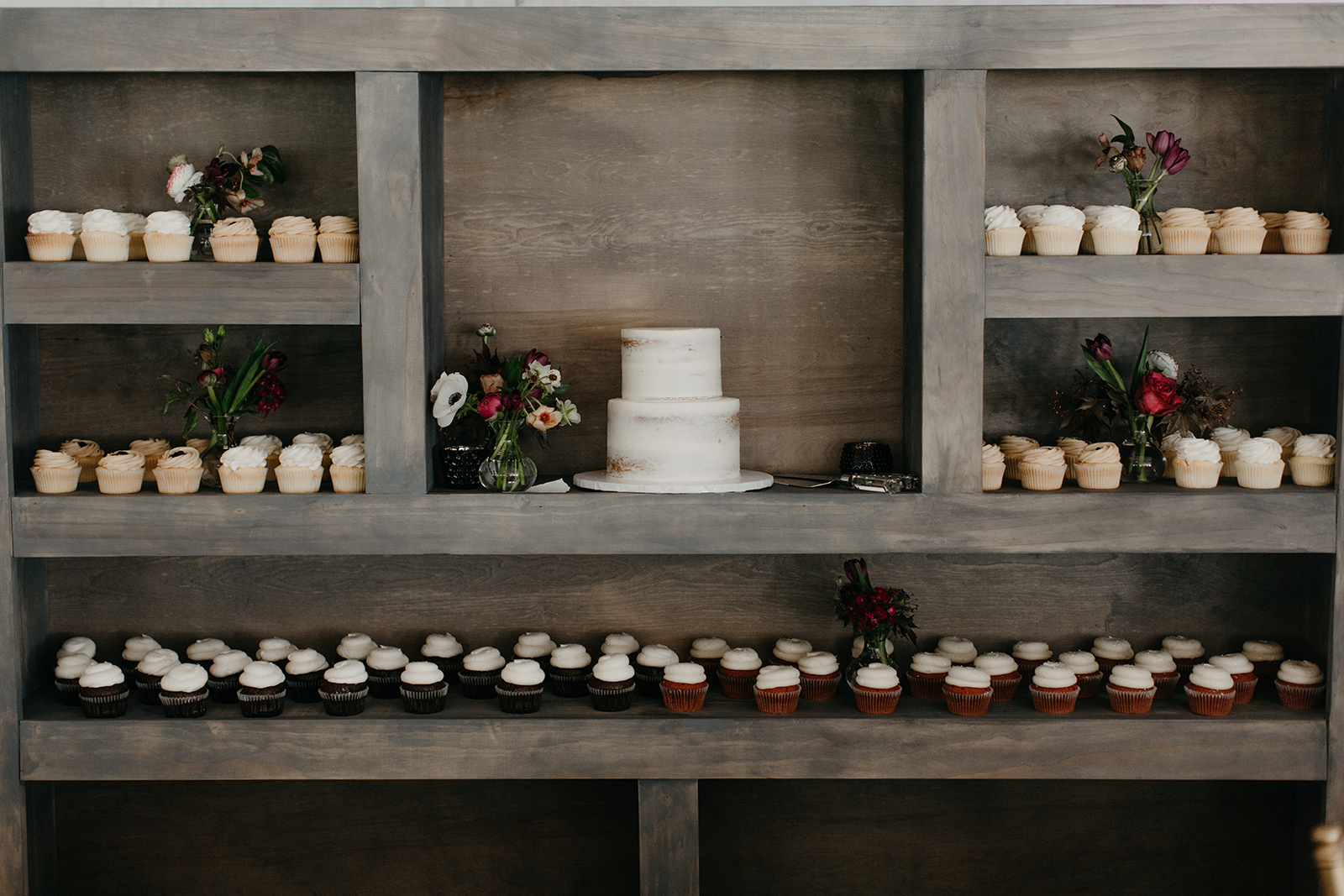 How cute is this dessert set up?!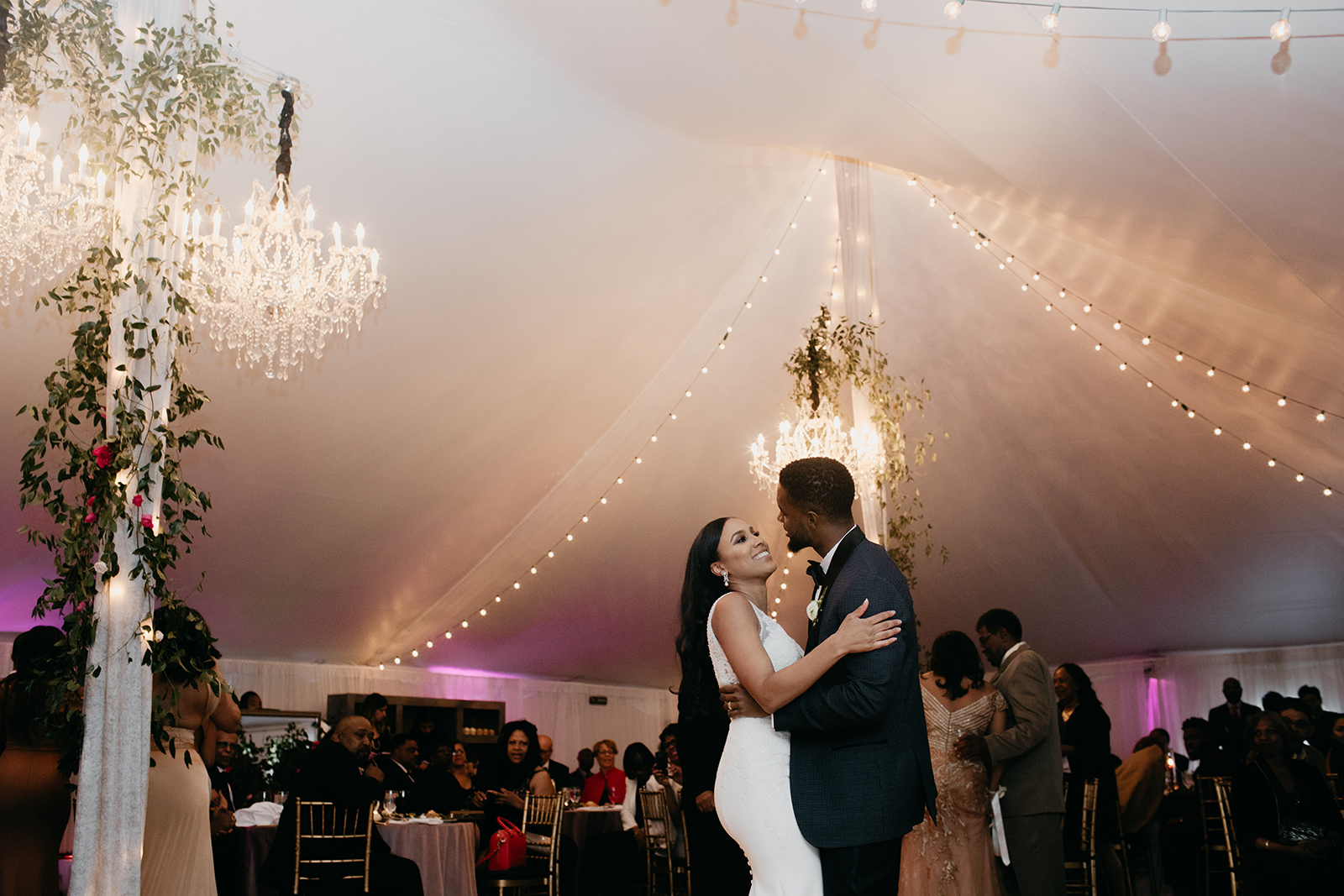 The reception started with their first dance as husband and wife and the dancing continued into the night! Congratulations Ro and Ron!
Ciera Pope of The Hive Wedding Collective (Planner & Designer) 
Ash Carr Photography 
Marcus of Viz Ink Videography  –  Video Here
Photosynthesis Florist
Historic Mankin Mansion – Venue 
Makki of Blush by Makki – Makeup 
Champagne Taste Catering 
Pearl's Cupcakes 
Want to be featured on this weekly online blog? Just email us! Want to be featured in our printed magazine? Just email us! **Being on this online blog does not hinder or guarantee a wedding will be in the printed magazine, both are up to the discretion of the publisher, Angeline Frame. If your wedding has been chosen for print, she will reach out to you directly.** Thank you for following Virginia Bride Magazine! Stay tuned for more weddings and the best Bridal Shows in Virginia!