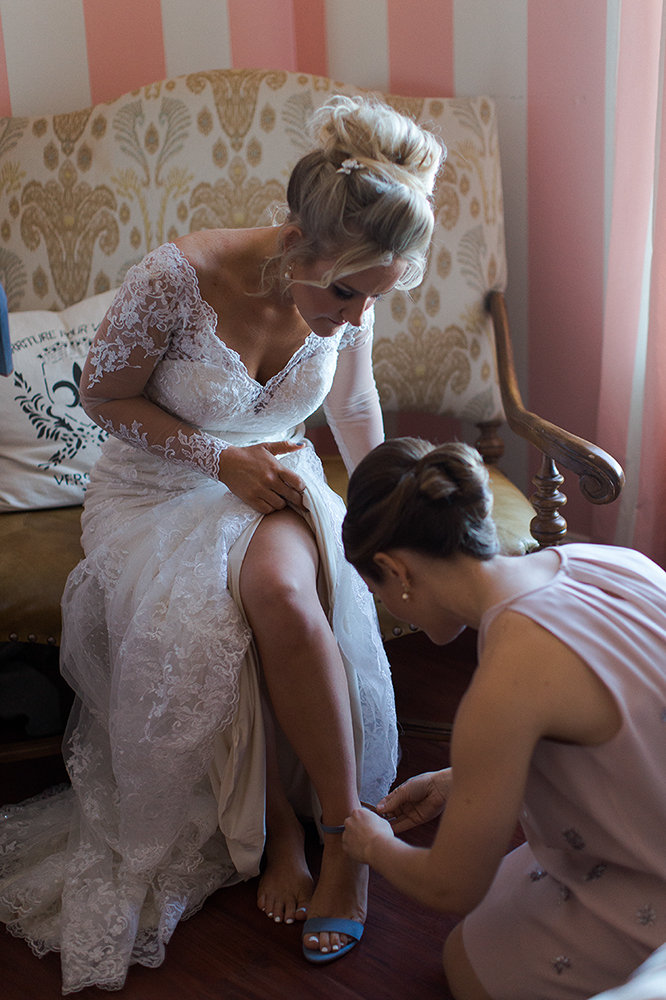 The oh-so stunning, Rebekah, got ready with her 12 bridesmaids at the Bedford Columns in Bedford, VA last month before she married the love of her life, Dele.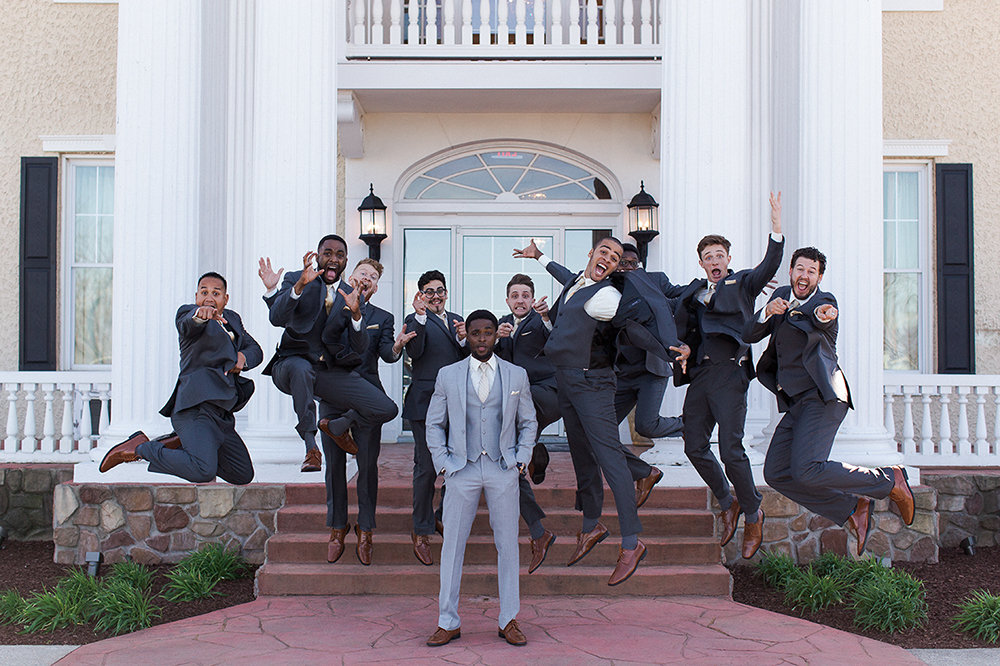 She and Dele are from different parts of the world, he is British Nigerian and she is a Florida girl…but their paths aligned in college and nothing has been the same since.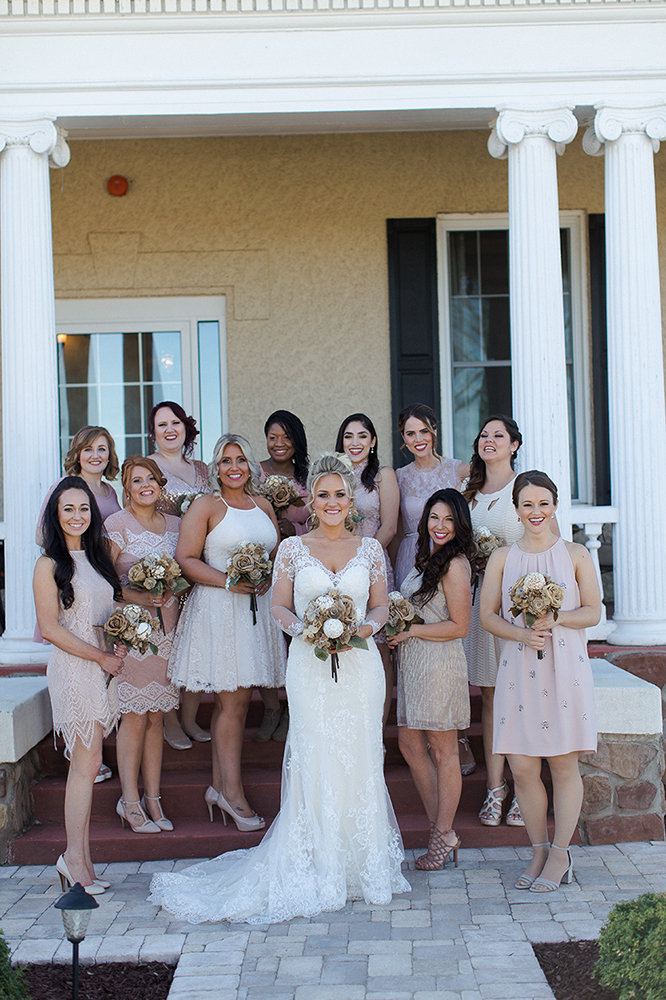 They didn't do a first look so that they could soak up all the time possible with their perspective parties. I love that Rebekah had her maids choose different dresses!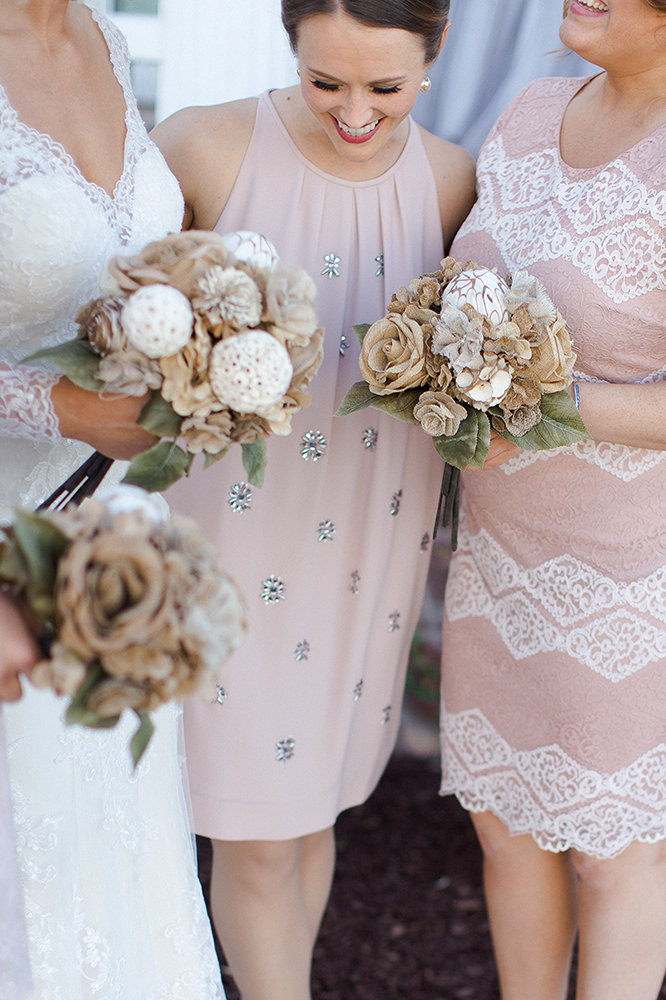 How cute are their bouquets?!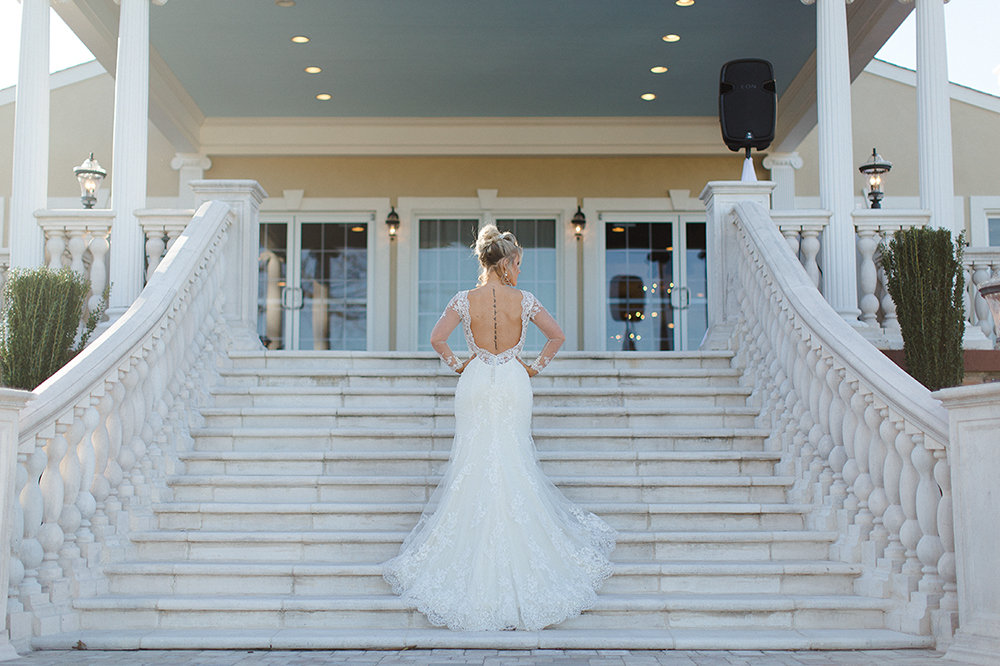 This is the photo that drew my attention to the whole wedding in the first place. Rebekah, you are GORGEOUS!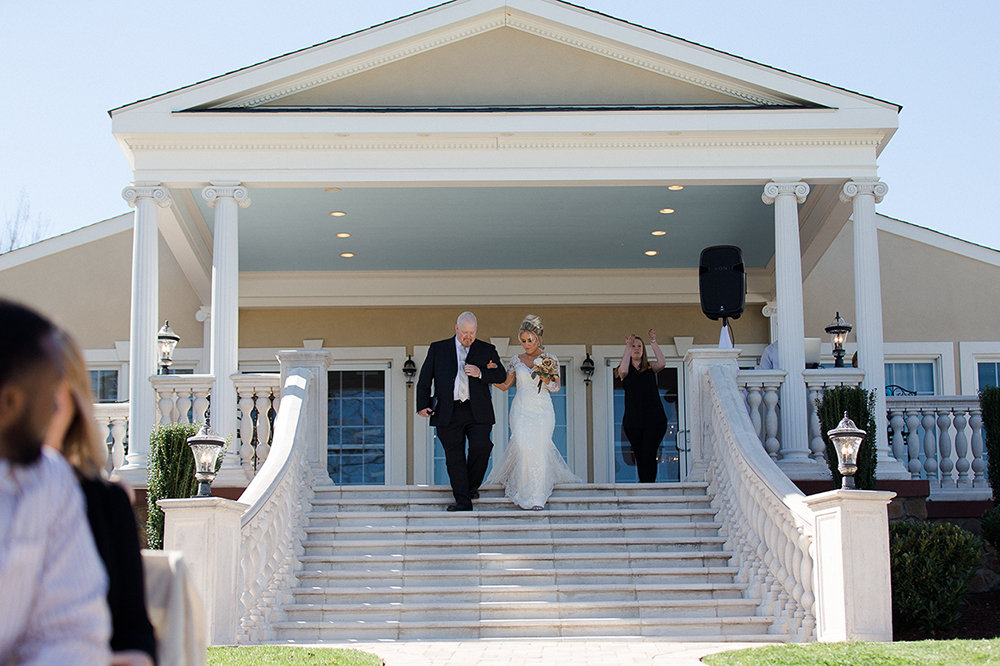 The grand steps of the venue made such an elegant entrance for Rebekah as she made her way down the aisle with her father.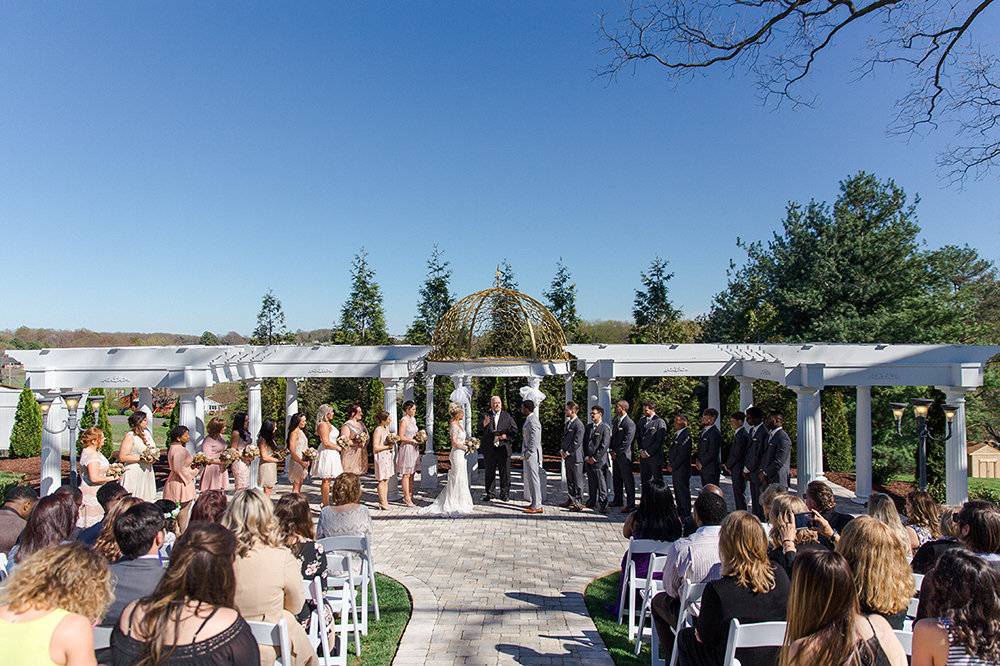 Rebekah's dad wasn't just in charge of walking her down the aisle, he also served as their officiant and married the pair as soon as he handed her off to Dele!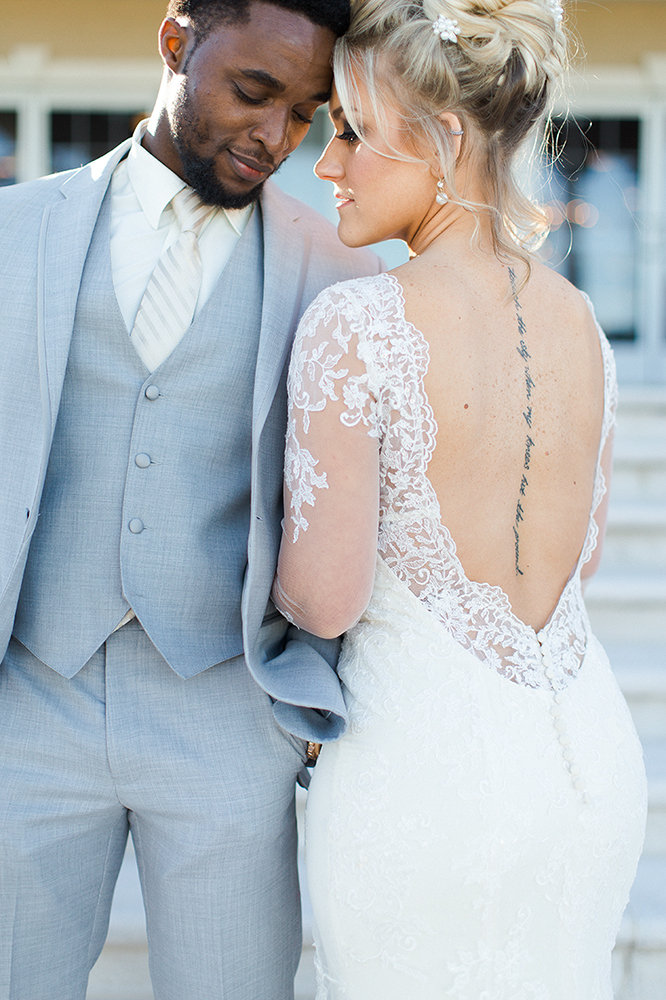 And what a pair they make! All the feels y'all.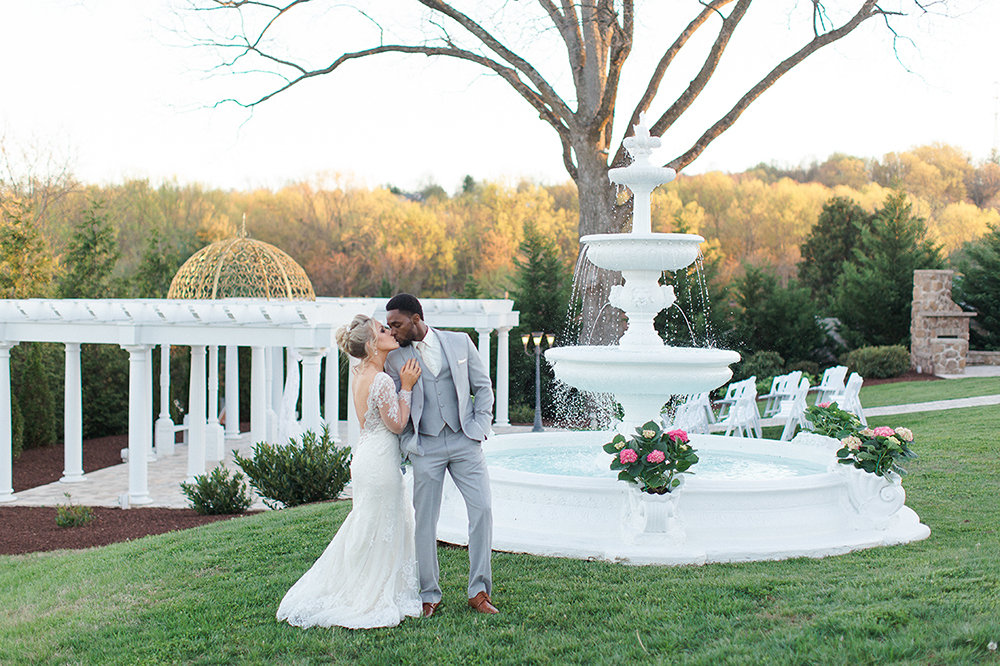 The cocktail hour took place indoors while the newly married couple got some pictures alone.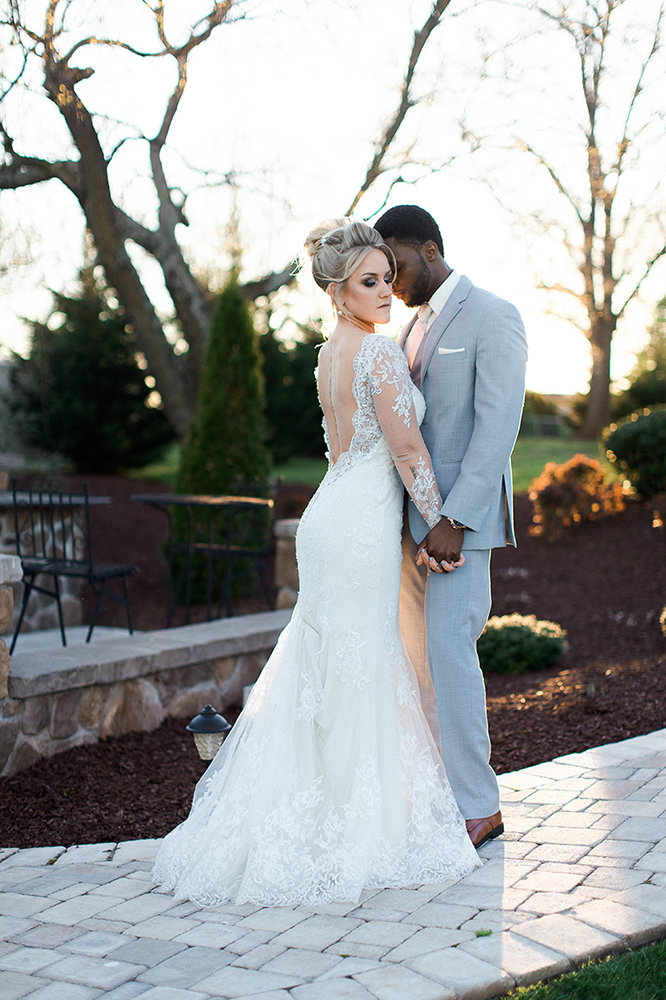 These two are perfection!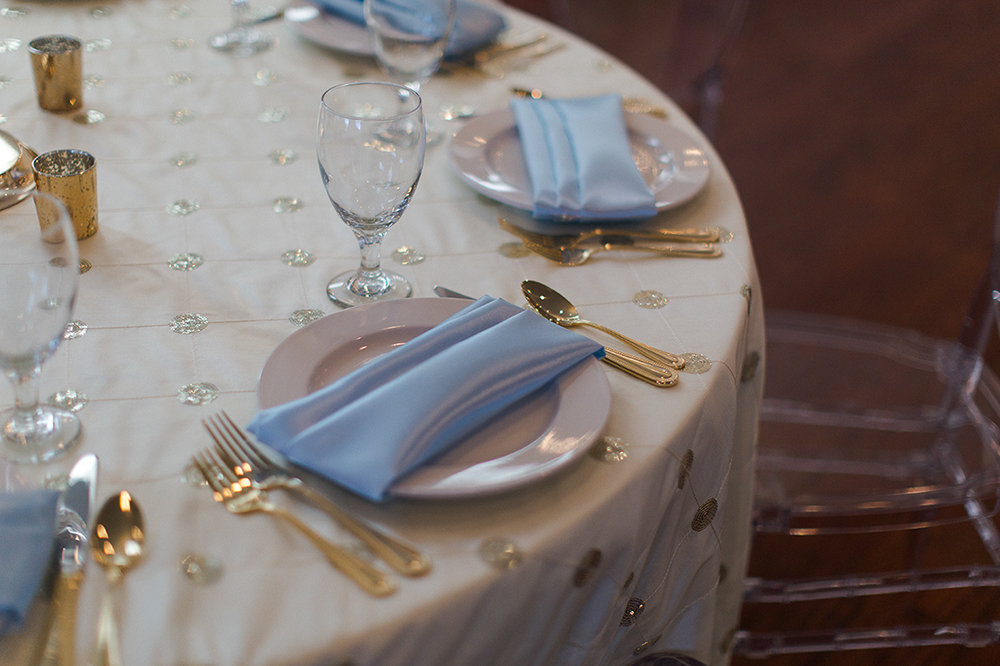 The reception, which was also inside, was made to be light, bright, and airy! They chose to go with neutrals, whites, and pops of light blue. I really love the see through resin chairs.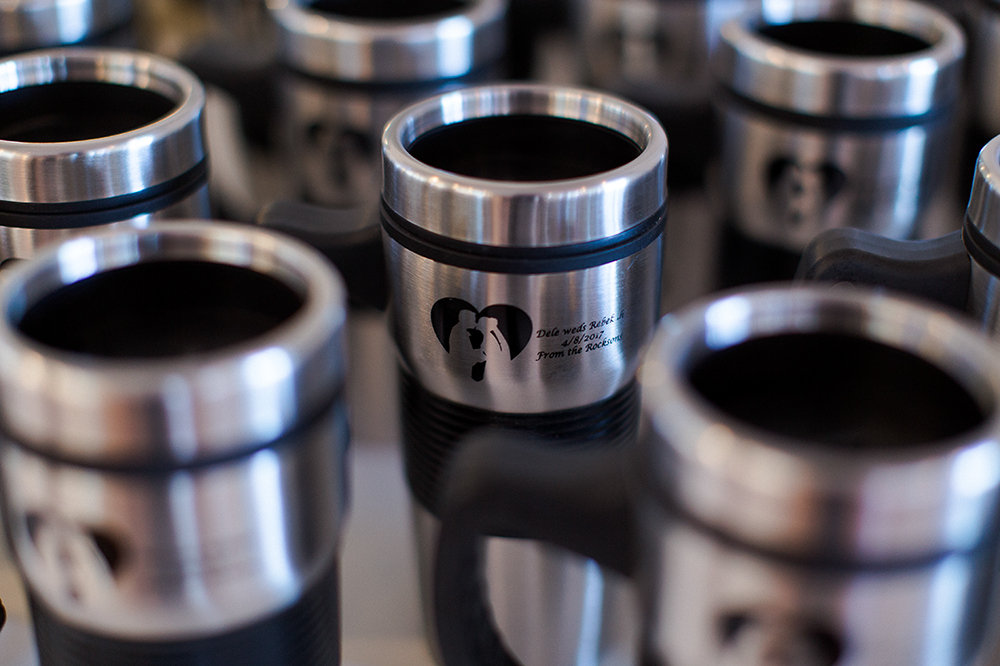 And how cute are their favors?! So handy too!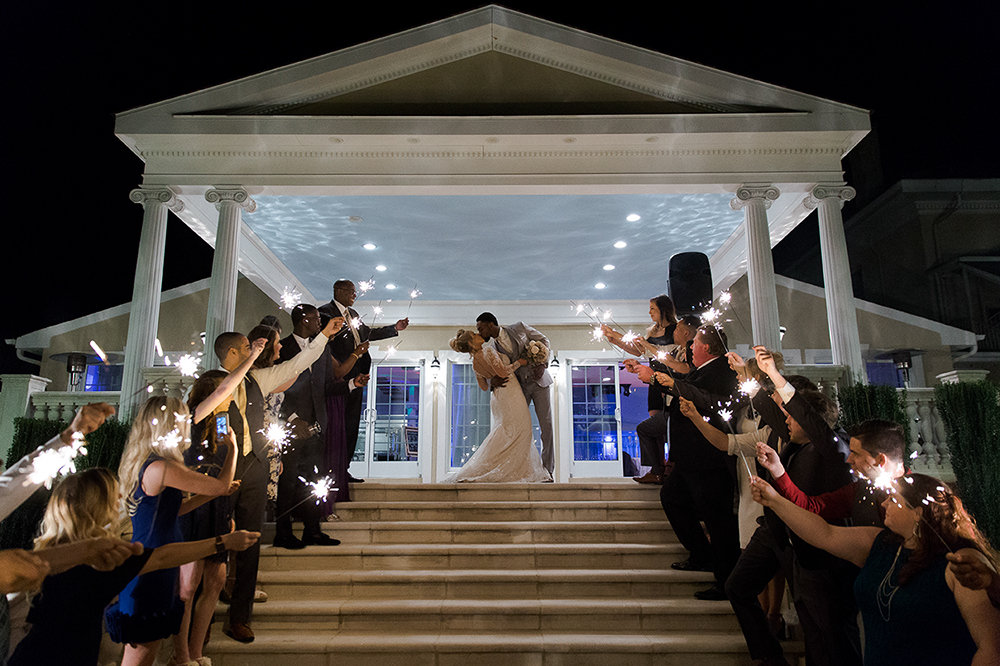 Congrats Rebekah and Dele!
From the Bride:
What was your favorite detail of the day? "My favorite detail was truly the overall theme of the day. Celebration! Nothing made me happier than to just have all of our family and friends in one place at one time and celebrating together. Not just in general, but celebrating Dele and me. Our big day! The happiest day!"
What advice would you give to a bride to be? "If I could give any piece of advice, it would be to enjoy it! Enjoy every moment. Not just the day of, enjoy it all. Enjoy the steps leading up to your big day and throughout the whole stress of the planning process. Think of what is coming! Wake up early on your wedding day to soak up every moment. Enjoy the actual wedding, because it really does fly by. Enjoy your honeymoon! Spend that free time with your honey that seems to never get to happen. And enjoy being married! :)"
Thank you to the following from the Bride:
– Dele's parents – For all of their love and support and help to make our wedding happen
– My parents – For all of the same (and for having patience with me)
– The Runk Family – For allowing us to get married at their beautiful venue, for all of their love and help throughout the process, and really making our big day possible and extra special
– Entwined Events Staff – They made the entire wedding go off without a hitch! The staff set up and tore down everything in record time and made it all so beautiful. Under the guidance of Michelle, we had the most delicious food as well as a gorgeous cake and cupcake display. Jamie, our wedding planner, was awesome! She kicked butt every day and made sure that all of our needs were met ahead of time and coordinated the entire event flawlessly. She made the day possible and stress-free!
– Ashley Grace Bridal – For having the friendliest staff ever and helping me to get the most beautiful dress I have ever seen in my entire life. It was seriously my dream dress and they were there throughout the entire process!
– The Gilded Thimble – For being the coolest seamstress of all time! Carissa got all of my alterations done in record time, which I did not make easy for her when I got my dress just a few weeks before the wedding.
–
Lauren Paige Photography
– On top of giving us the most beautiful pictures that I could have ever imagined, she consistently went the extra mile. She was thoughtful, informative, and kind. She met with us prior to the event to prepare so that the day played out seamlessly. She worked with us easily when our schedule switched up and still got all of the pictures that we asked for. She even got all of our pictures back
in four days
…. FOUR DAYS!!! 600 pictures! WOW!
– Emily Garbee Harris – Not only was she on maternity leave and still booked my wedding and all of 12 bridesmaids, but she rocked it! Seriously, she got through everyone's hair in impeccable timing and did a fabulous job. She is friendly and punctual and we loved being around her! She just looked at a simple picture that I was showing her and created this amazing look for me AND it stayed all day!
– Courtney Mills MUA  – How many good things could I say about her! She is super professional, friendly, and thoughtful. She did a stellar job on ALL of our makeup and, even though we threw some curveballs at her, she rolled with it. She made time for each of us and got everything done. She even showed up at the crack of dawn to get started on all my girls. I thought my makeup could not get any better after my trial run with her, but the day of, she pulled all the stops! She truly gave me the look that I have been searching for!