Must love dogs! Rachel and Michael first bonded when he met her foster dogs.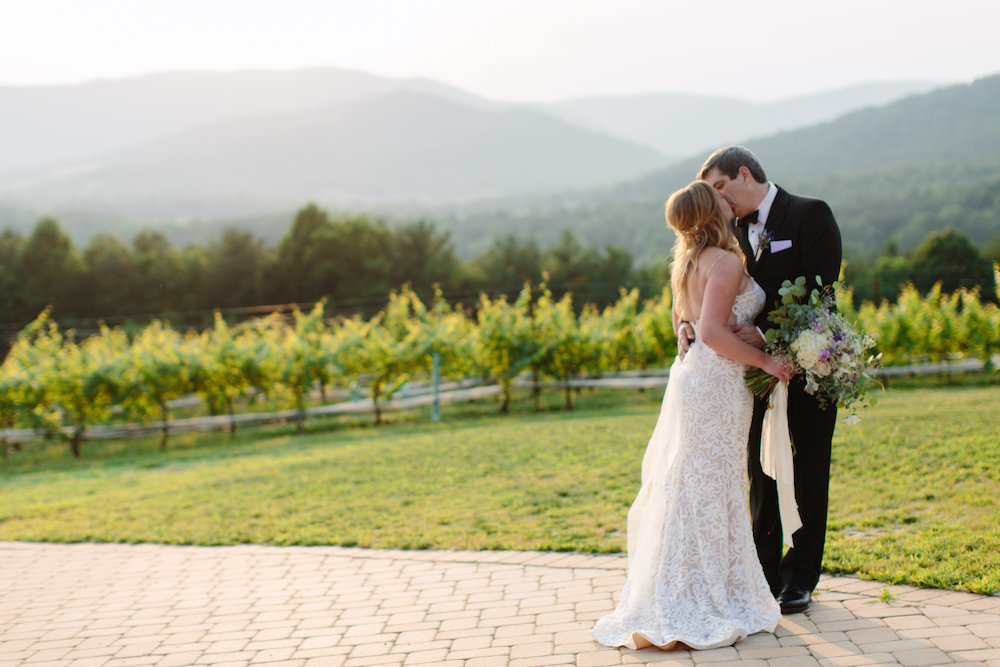 While volunteering together for almost 7 years at Crozet, Virginia's Western Albemarle Rescue Squad. They met when Michael was her crew captain and a friendship grew from there, finally blooming into a romance.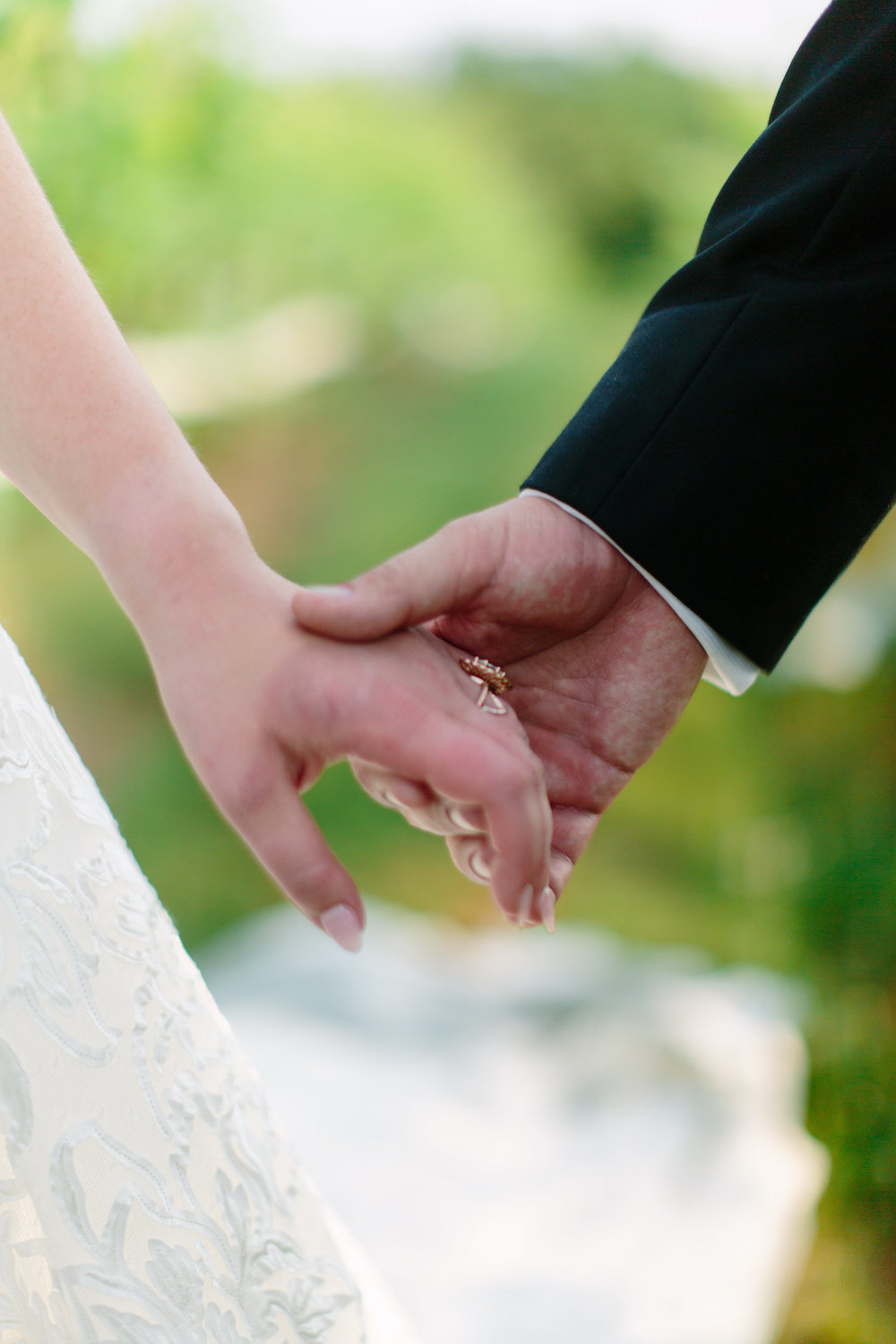 The two began dating three years before the wedding and soon after they both adopted Rachel's foster dogs. After Michael proposed to Rachel, they knew they wanted their beloved canines as part of their wedding day.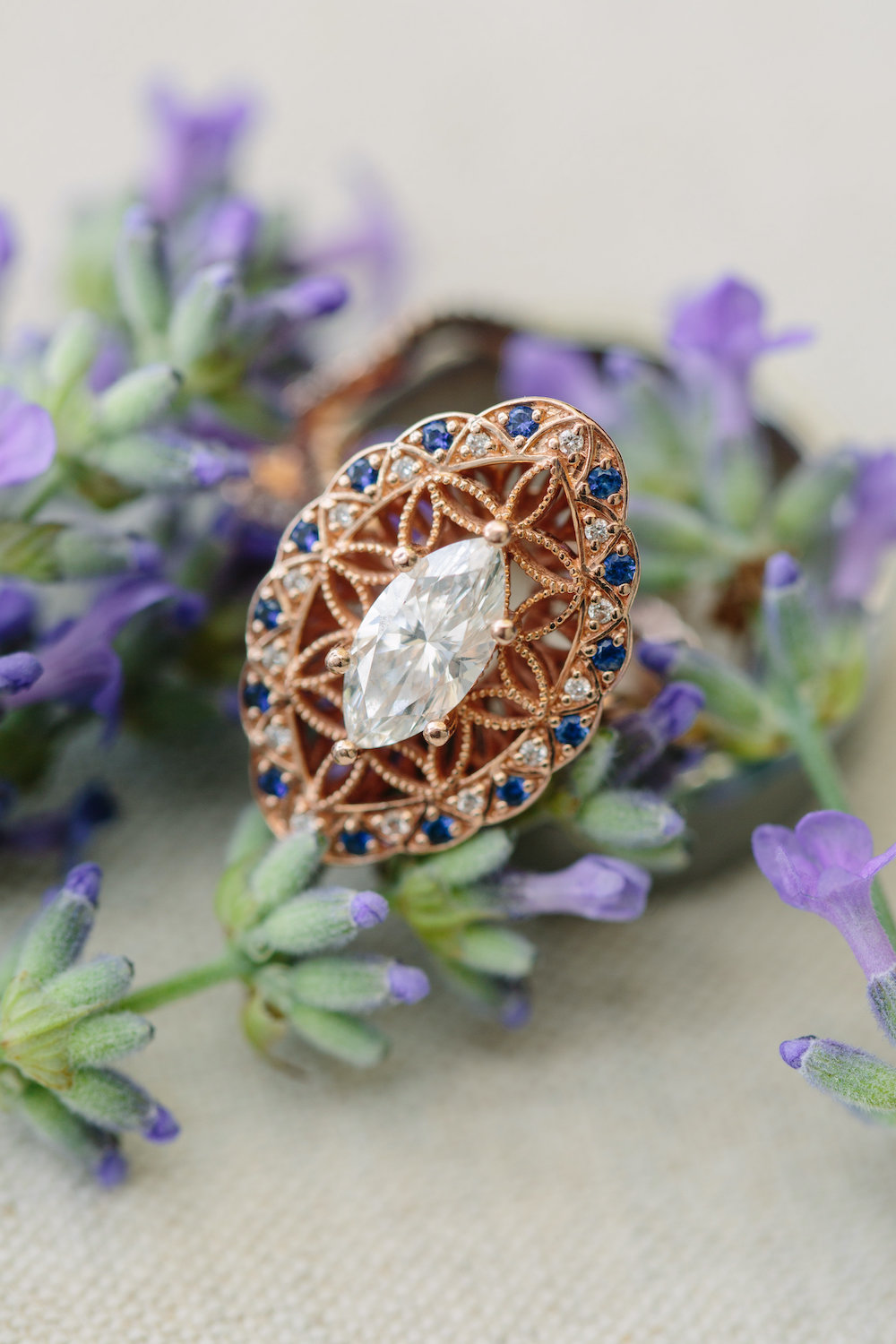 With so much love between Rachel, Michael, and their four pups, they were destined to have a future full of warmth and joy.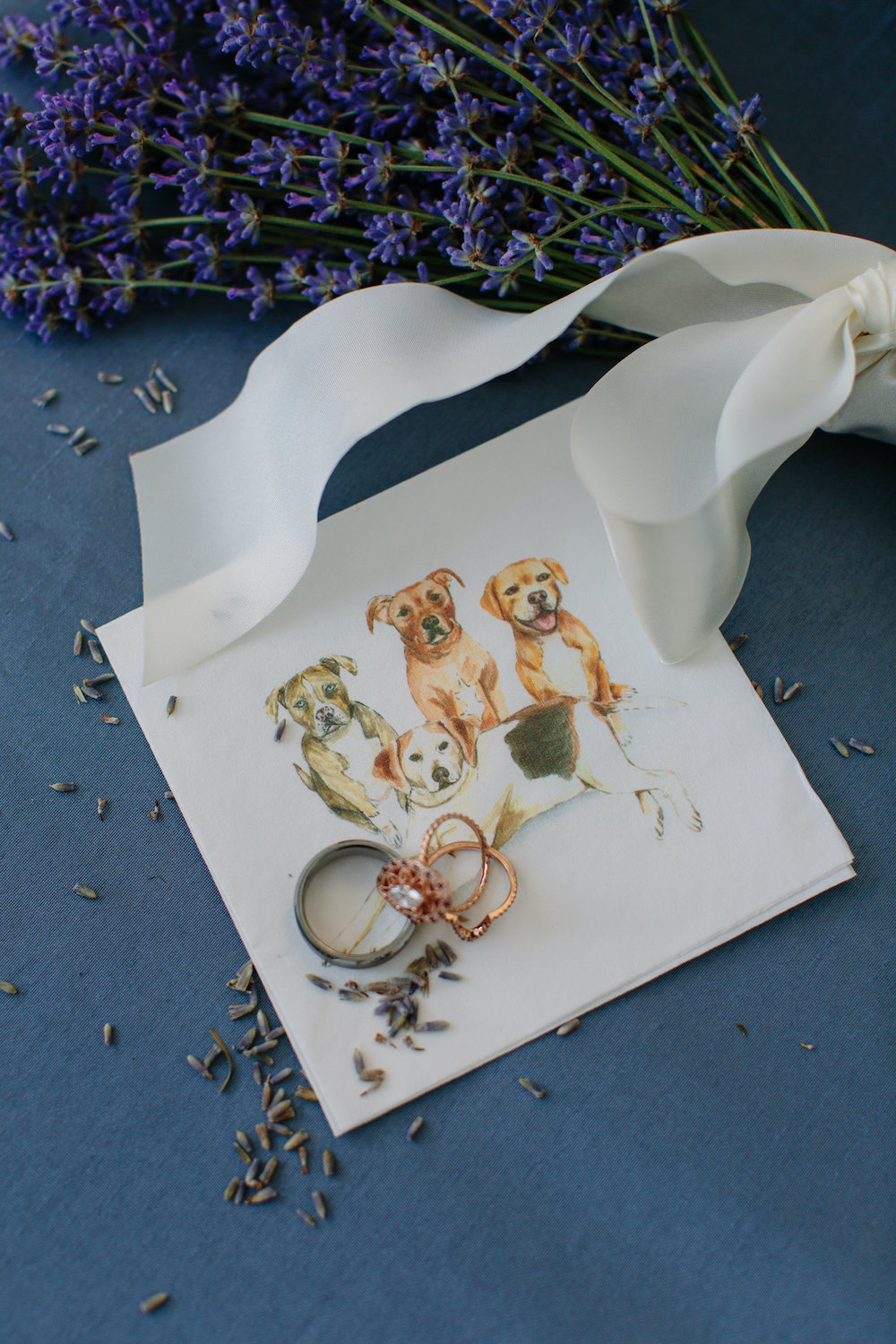 With the idea of embossing their dogs' images on their selected wedding napkins, Rock Paper Scissors created the sketches helping the couple to not only make a commitment to each other, but to love and honor their pets forever.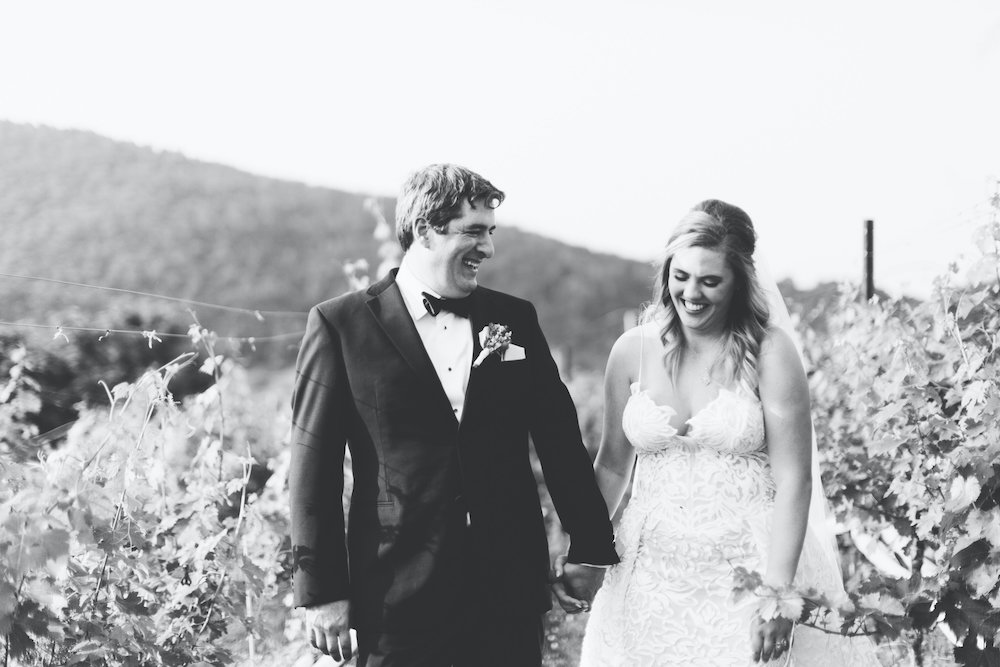 This couple dedicates their lives to serving and saving others while being the driving force behind each other to be their very best.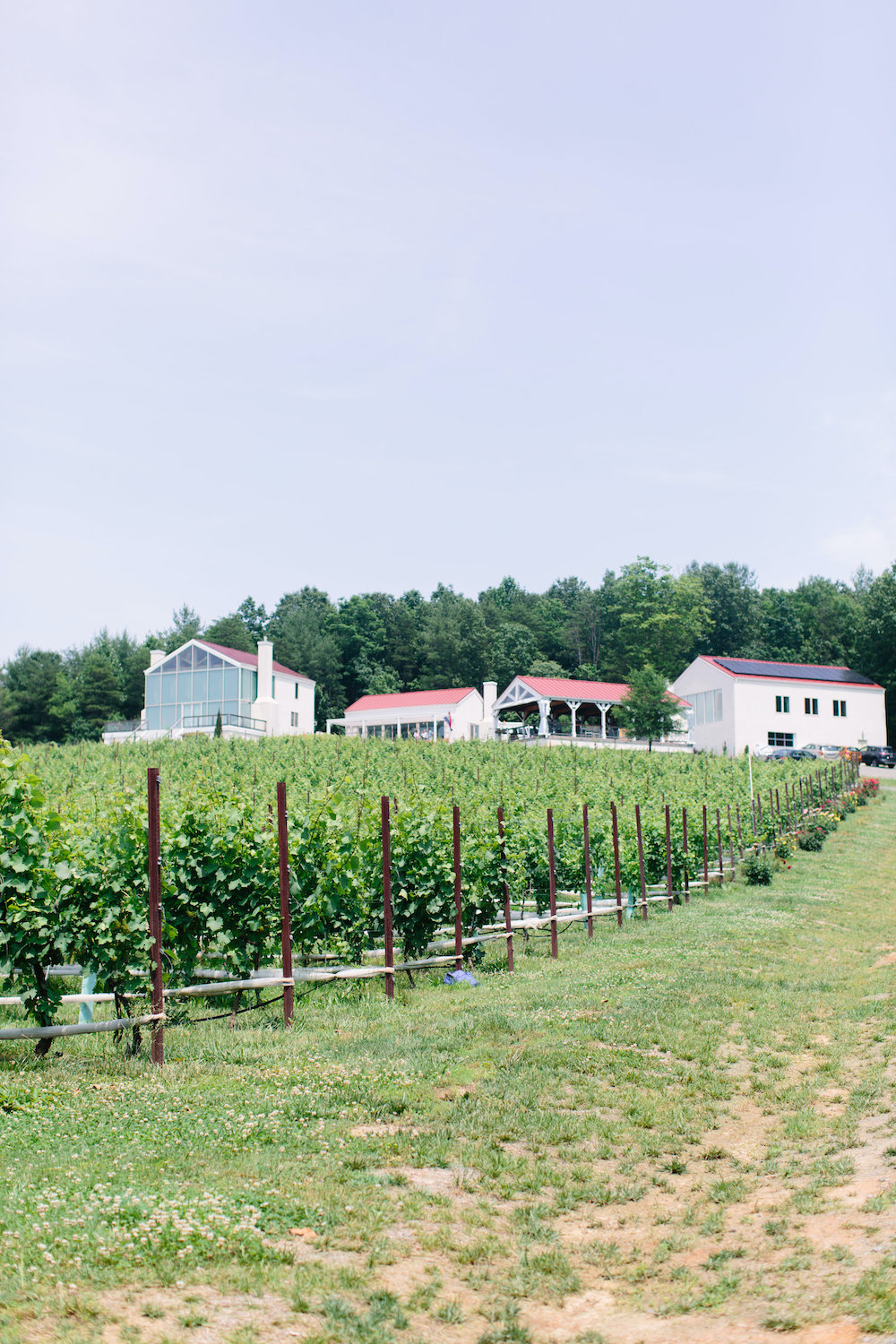 Their wedding day captured their true spirit as they celebrated their love at Moss Vineyards in Charlottesville, Virginia.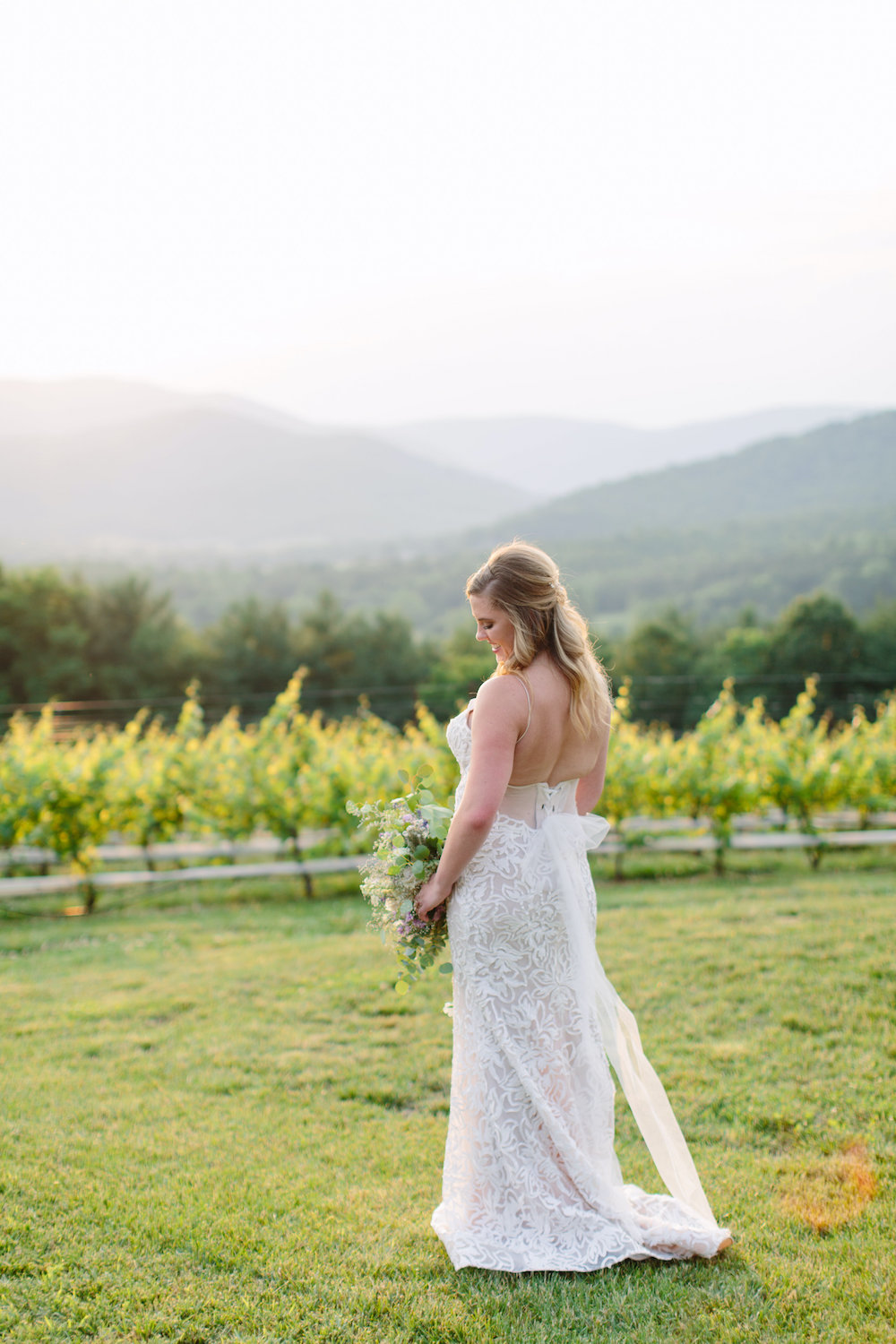 With the stunning Blue Ridge Mountains as a backdrop, nothing was more breathtaking than Rachel. She walked the aisle in her wedding dress from Kleinfeld's while carrying an organic bouquet made up of soft florals.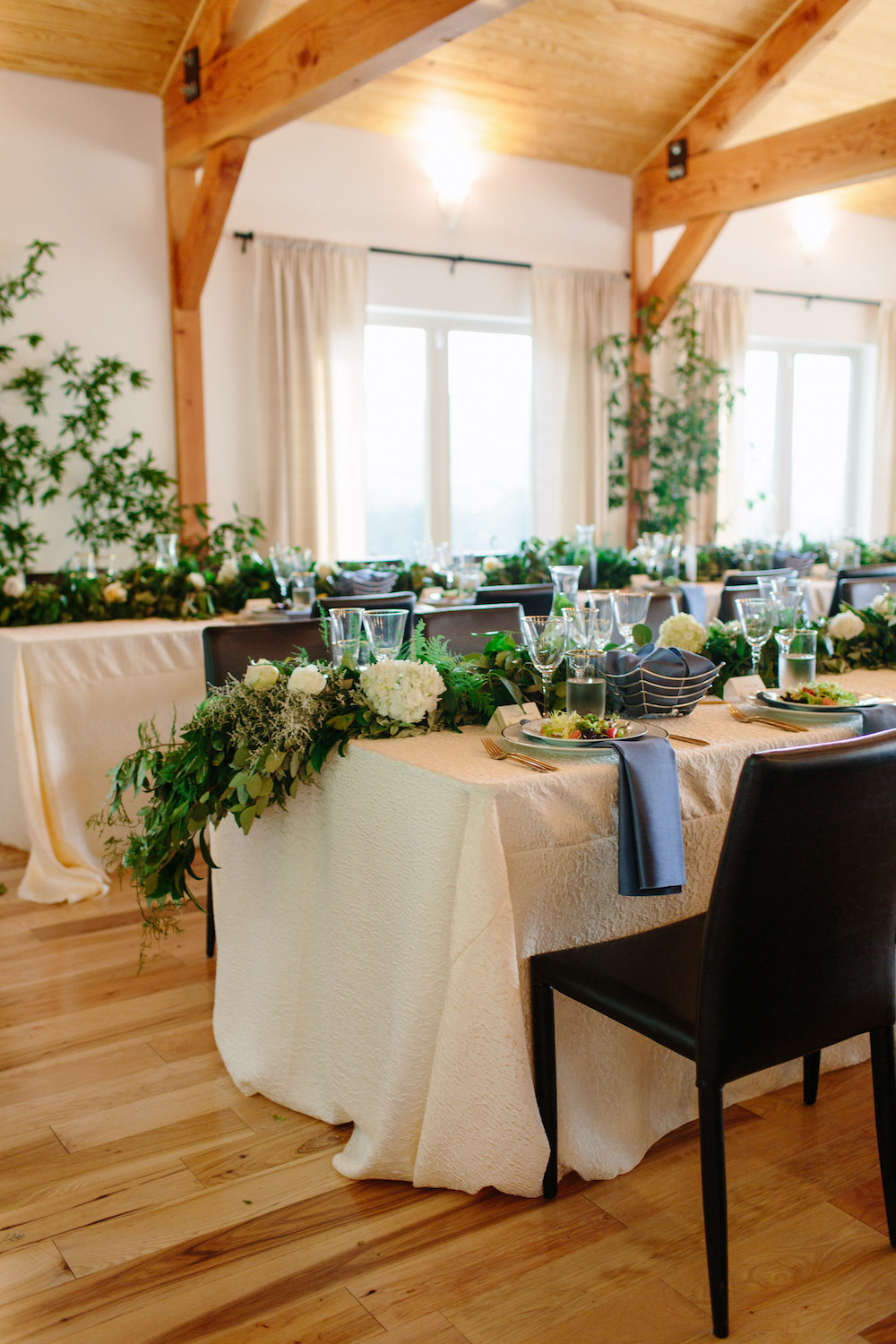 Lavender, dusty blues, and lace set the theme as live music from Kendall Street Company belted out covers from the couple's favorite group, the Dave Matthews Band.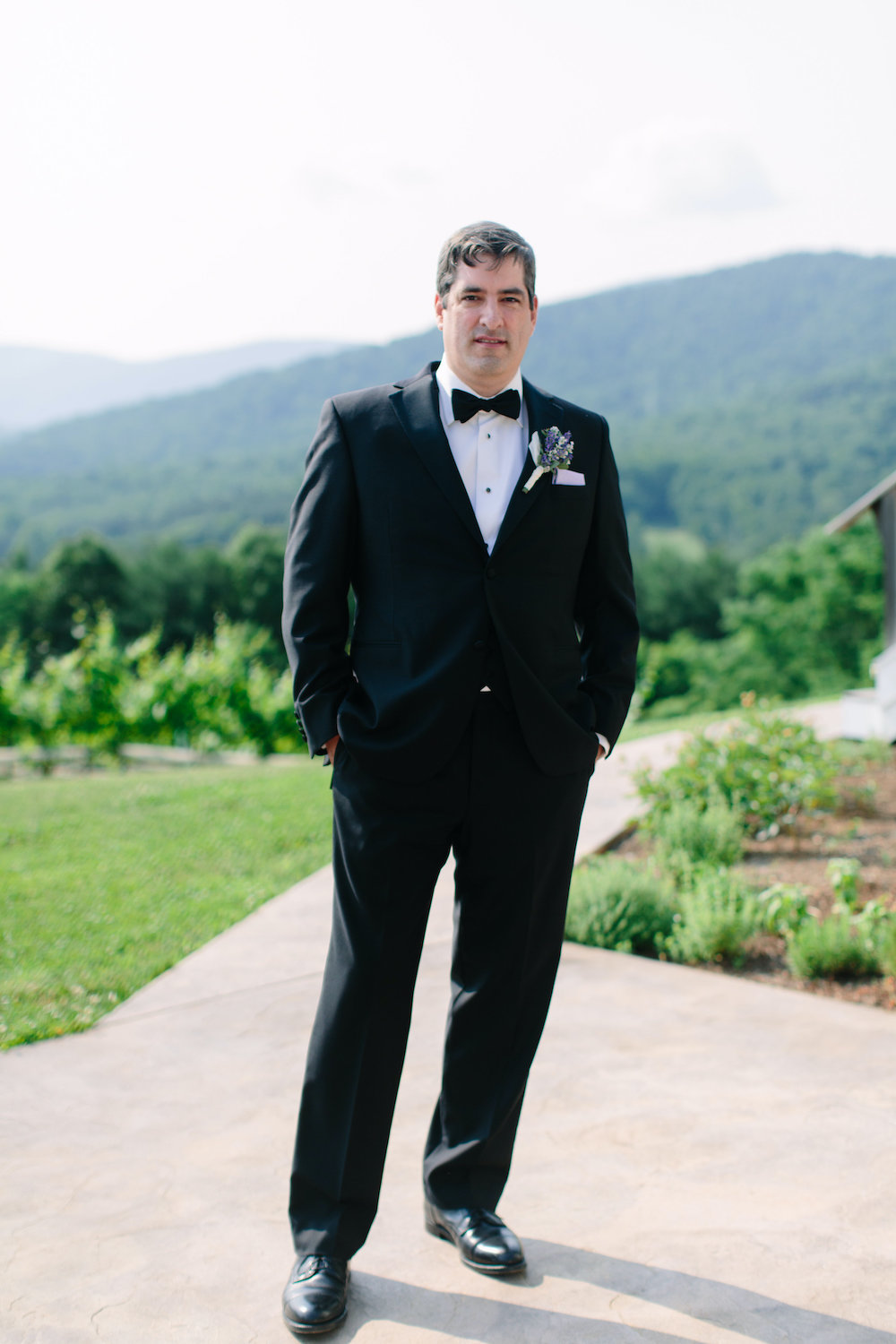 Michael, in his black tux, escorted Rachel to the dance floor for their first dance as all eyes were locked on the captivating couple.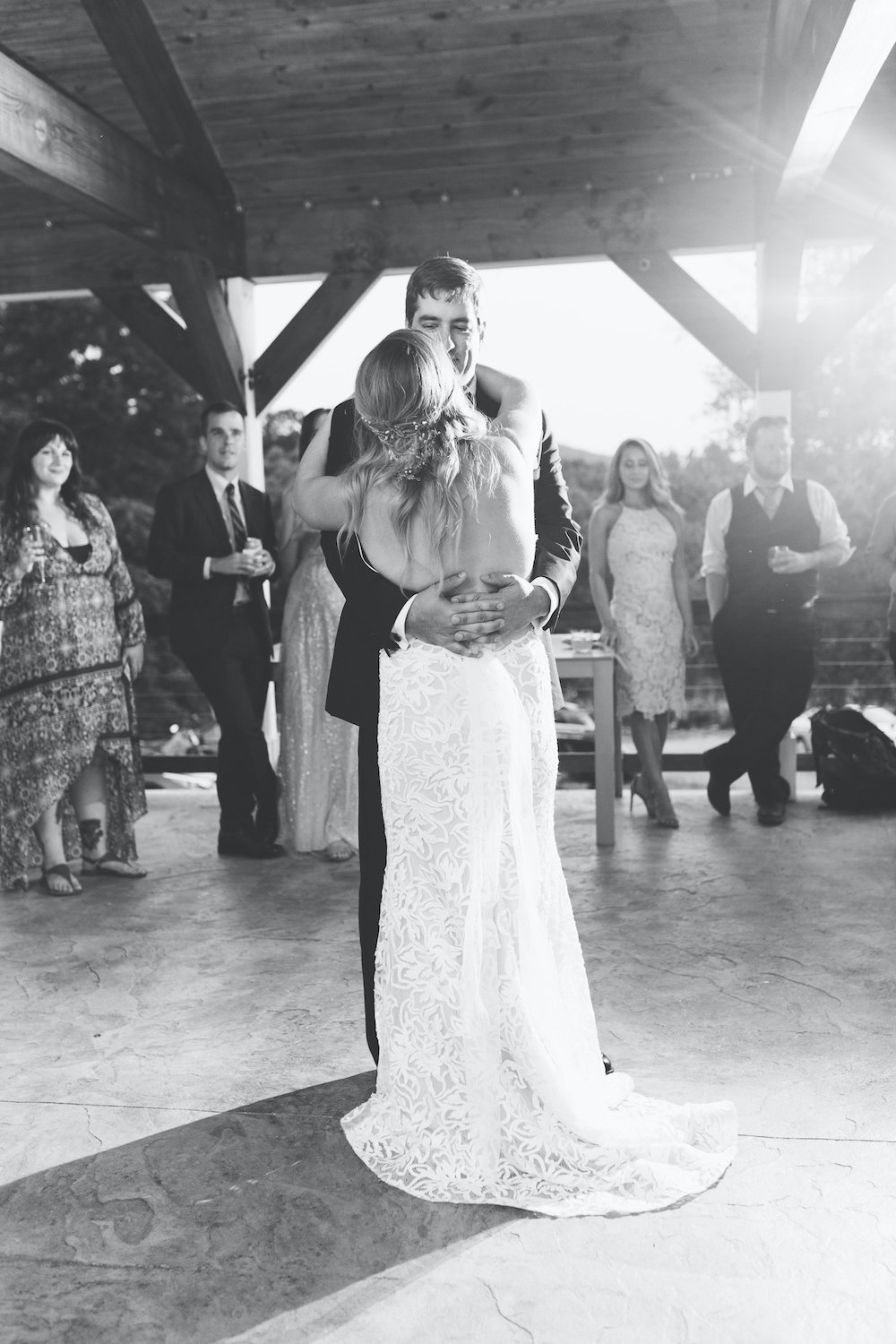 Then family and friends danced the night away in celebration of two souls who came together, both to complete each other and to make the world a better place.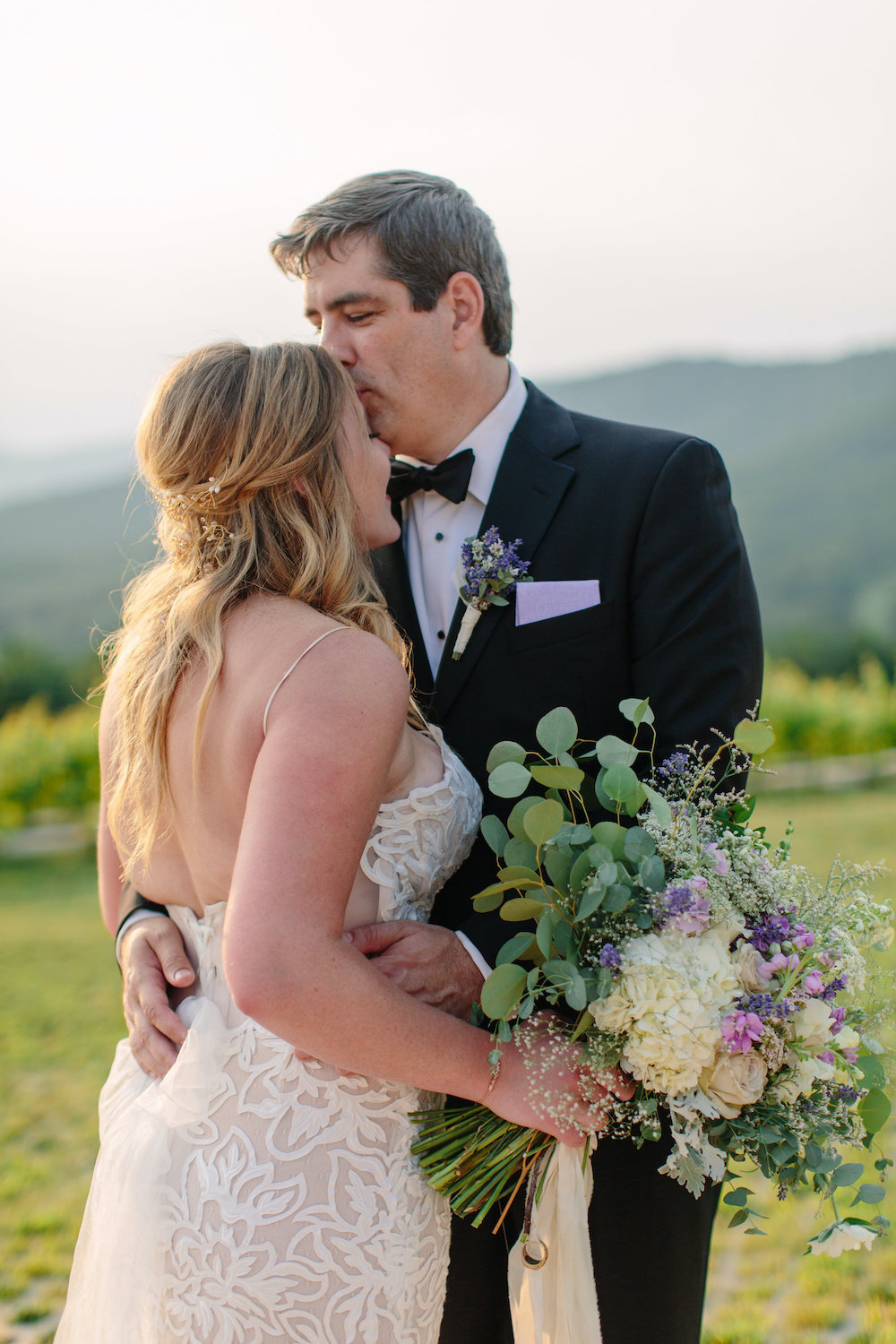 Rachel and Michael headed to The Azores for their honeymoon. This private location is home to Rachel's mother and allowed the couple the perfect setting for their love of nature and scuba diving. The island is not very touristy, offering Rachel and Michael privacy and relaxation after months of wedding planning and their big day.
Wishing this beautiful couple a lifetime of happiness!
Vendors:
Planner: Chancey Charm Charlottesville
Photographer: Nicki Metcalf
Venue: Moss Vineyards
Hair and Makeup: Lou Stevens Glam Squad
Attire: Kleinfeld Bridal
Cake: Cakes by Rachel
Rentals + Linens: MS Events
Florals: Barnswallow Blooms
Catering: The Catering Outfit
Paper Goods: Rock Paper Scissors
Wedding Submission Services: Published + Pretty