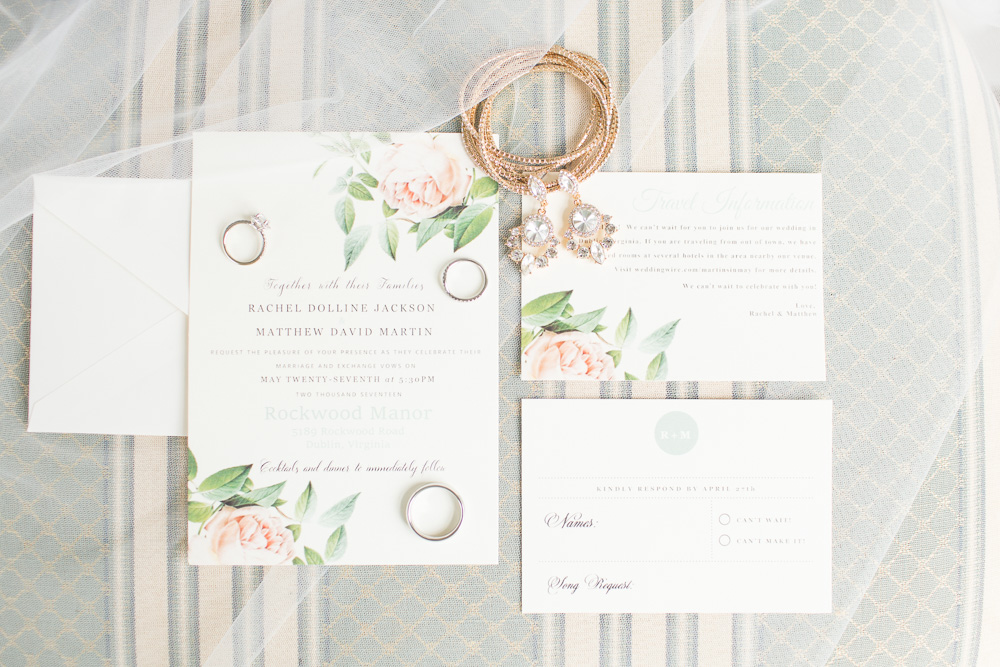 After dating for over 7 years, today's bride and groom tied the knot in May of this year at the beautiful Rockwood Manor in Dublin, VA.
The day was filled with southern charm and had a romantic, elegant, antebellum feel.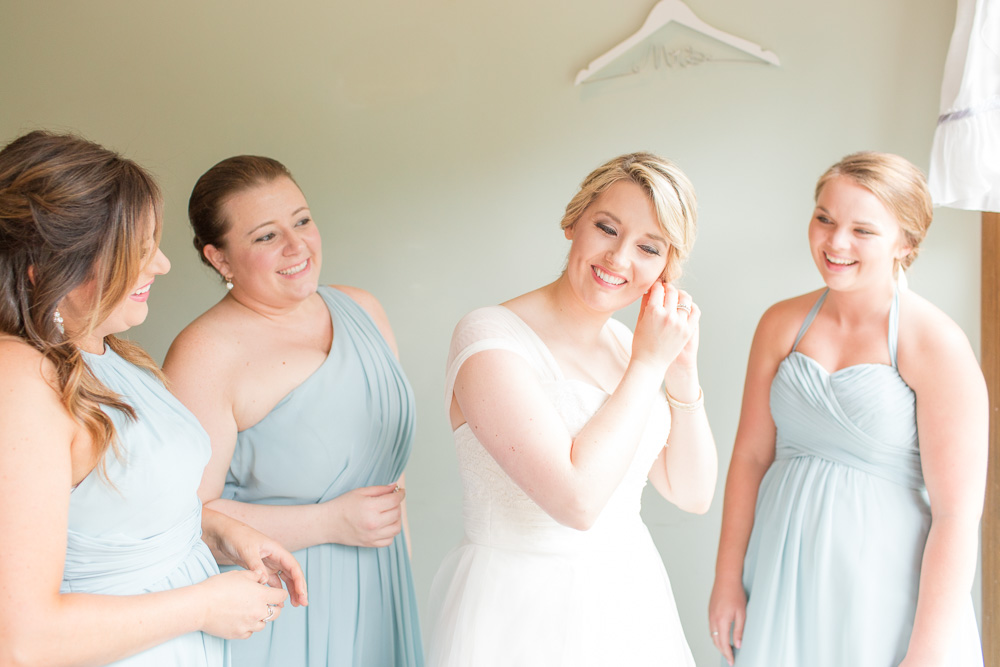 Rachel made a stunning bride in her cap sleeved gown with her blonde locks pinned up. She recalls getting ready with her maids before the ceremony as so special but also, "It was very hard to be apart on our wedding day since we are always together!" Speaking like a true lady in love!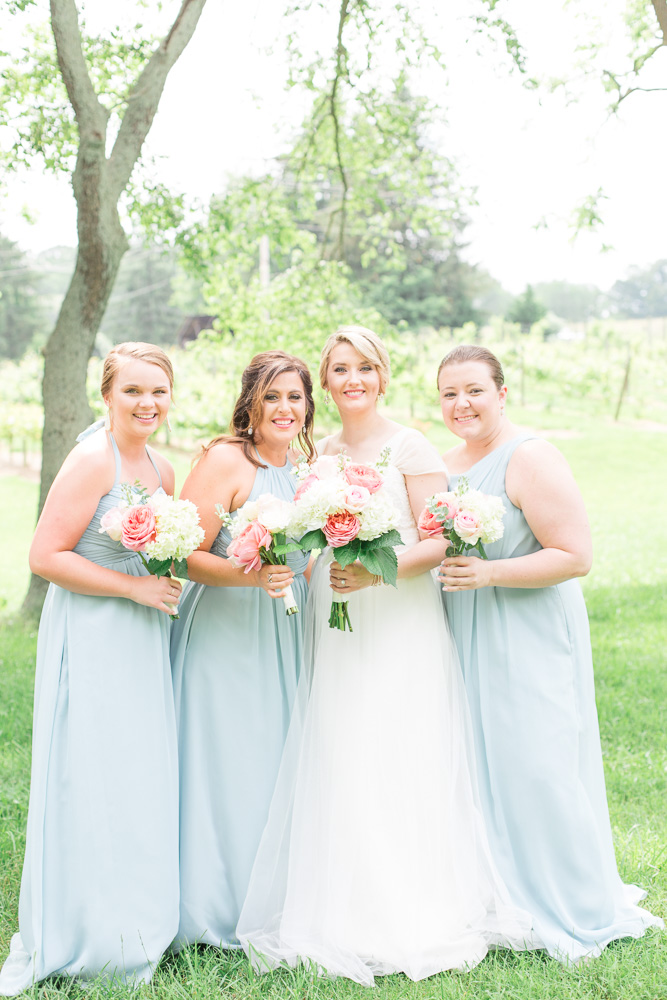 The seaside blue bridesmaid dresses and blush bouquets contributed perfectly to the romantic feel of the day.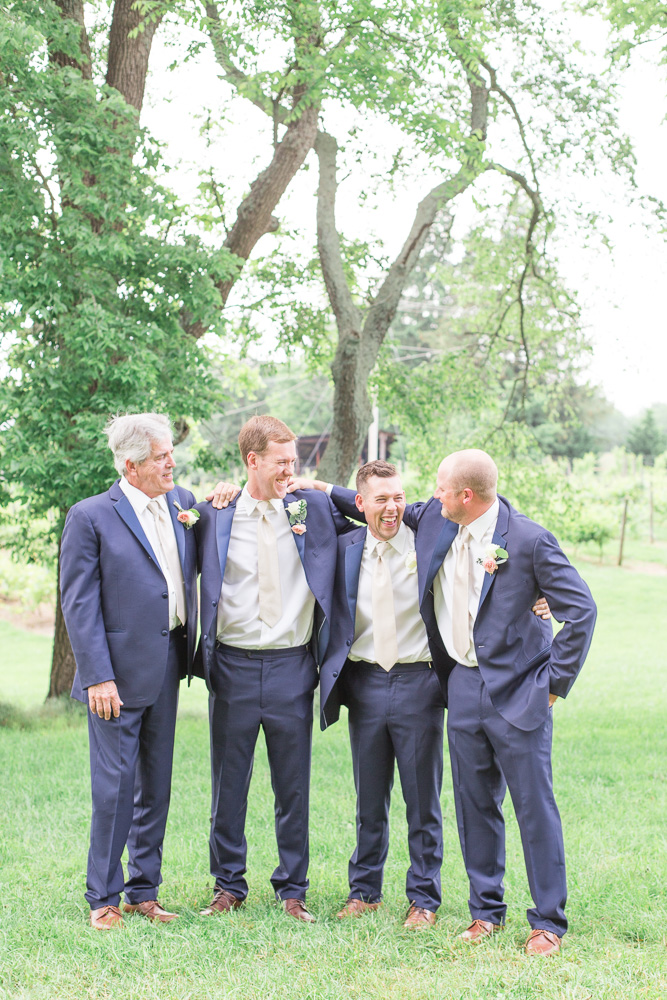 Matt and his groomsmen shared some laughs before taking the stage (or should I say field) for the big moment.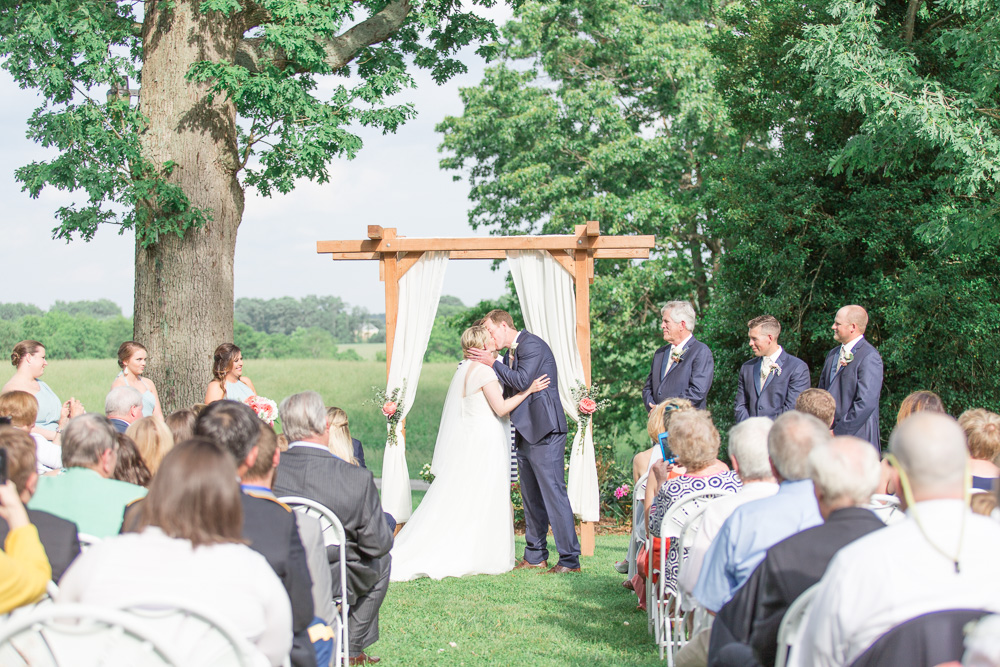 Rachel's father walked her down the aisle and soon after, she and Matt were man and wife!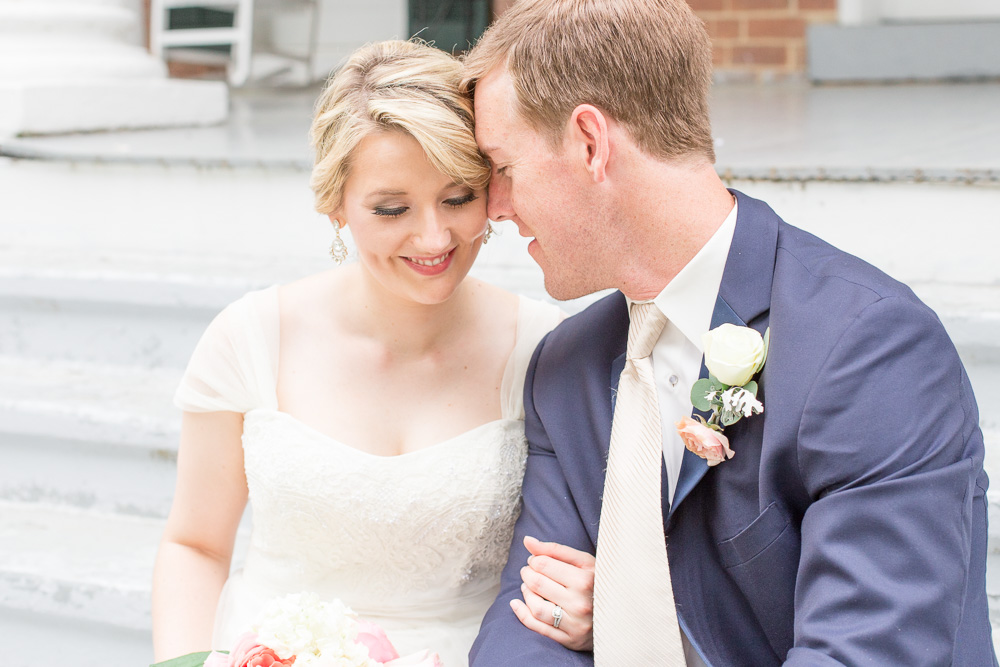 After being apart all morning, they cherished every moment of the day together!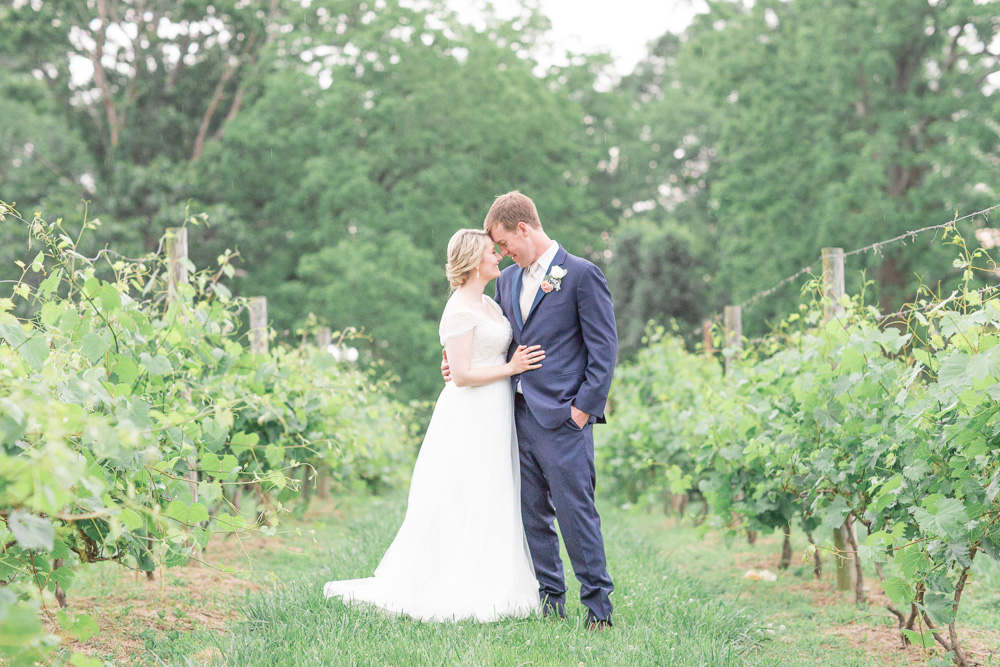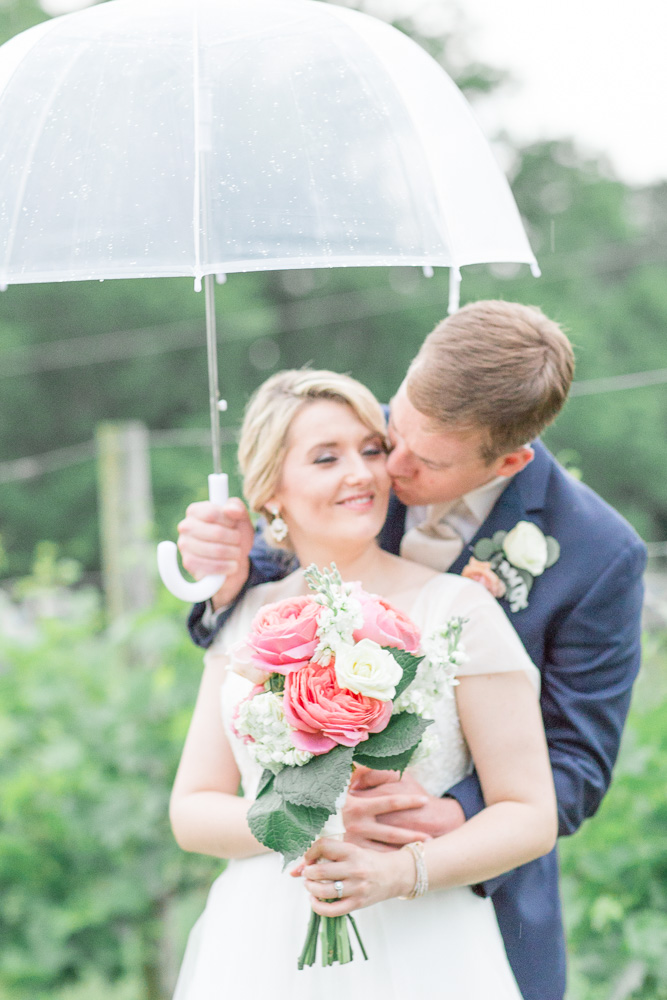 They did expereince a bit of rain that day. Rachel said it was only fitting though because it rained on their first 3 dates! Because of the weather, they made the last minute decision to move the reception indoors into the manor's barn!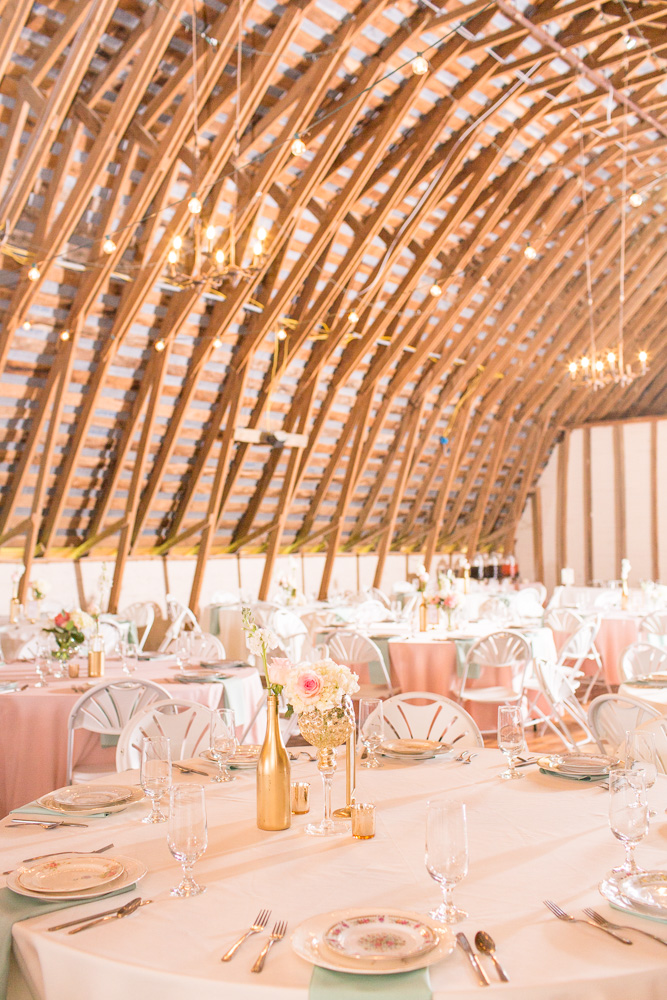 For this to have been their plan B…it is STUNNING!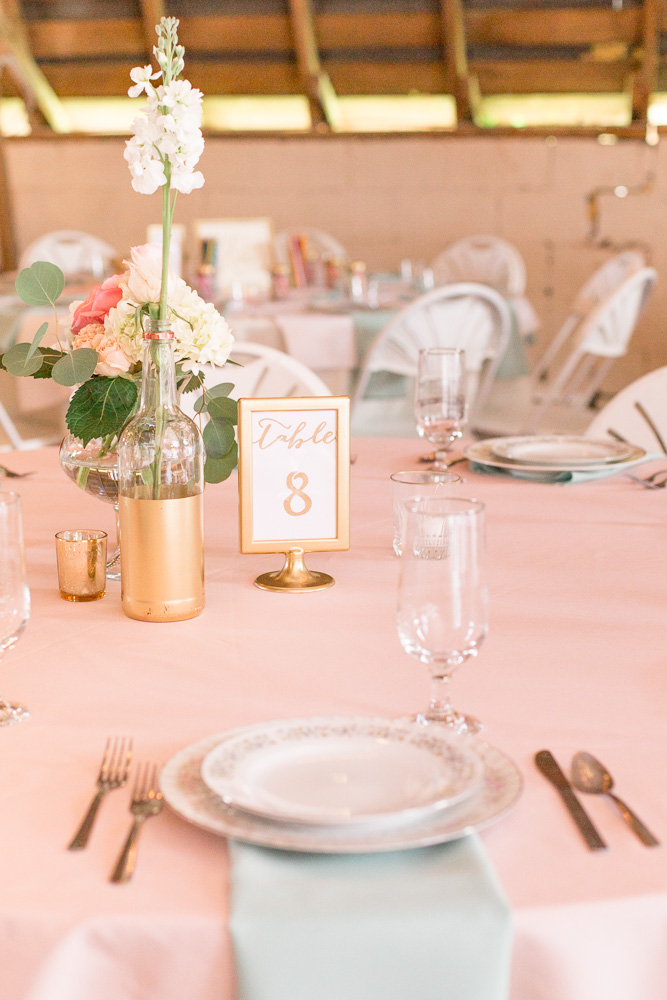 Mixed vintage china and glass pieces for table arrangements at the reception and cocktail hour made the decor match the southern theme perfectly!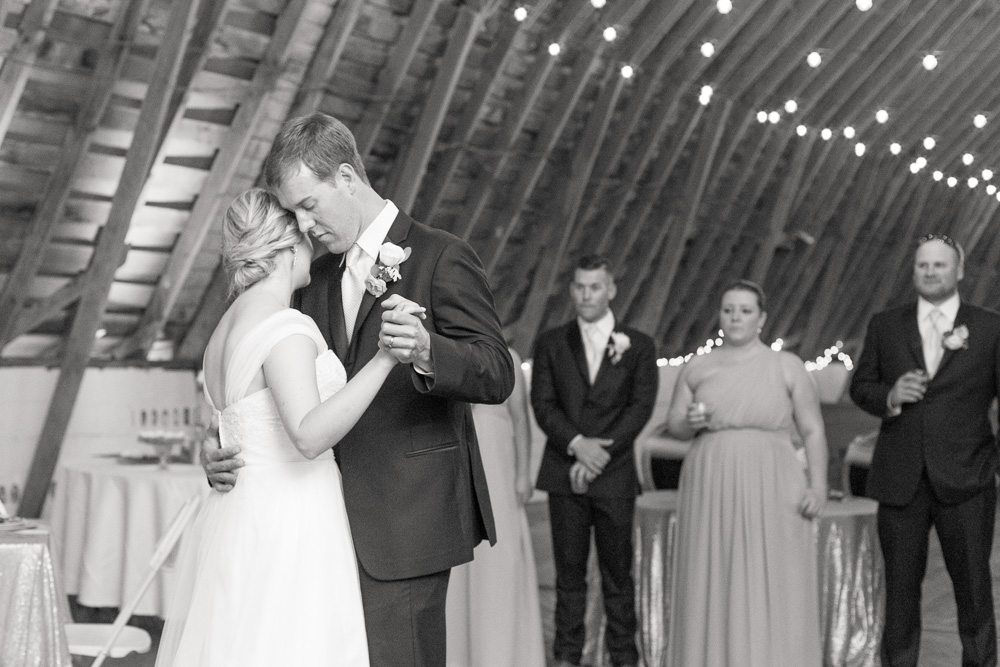 … and they danced the night away! Congrats Rachel and Matt!
From the Bride:
What was your favorite detail of the day: "My favorite detail of the day was my bouquet (and my bridesmaid bouquets). I actually did my own florals with the help of my bridesmaids and family members. I really wanted beautiful pink garden roses, and I got just that! They turned out so beautiful and tied all the other details together. However, the most special part of my bouquet was that I wrapped it in my grandfather's handkerchief. I also attached a small gold butterfly pendant that he had given my grandmother many years ago. Although they are no longer with us, they were both with me on my wedding day. I was very close to my grandfather, so that became by favorite wedding detail, even though many people may not have known it was there. My something borrowed was also very special too, our sorority pin borrowed from my matron of honor."
What advice would you give to a bride to be: "My advice would be to really enjoy this time! Yes it is stressful and full of important decision-making, but in the end it is worth it to be able to be married to your husband and best friend! Welcome all the love and well wishes and stay positive during the planning process. Its important to keep in mind the marriage after the wedding is over, and that is the most rewarding part of all of your planning. Also EAT on your wedding day! :)"
Photos by: Lindsey Rickards Photography