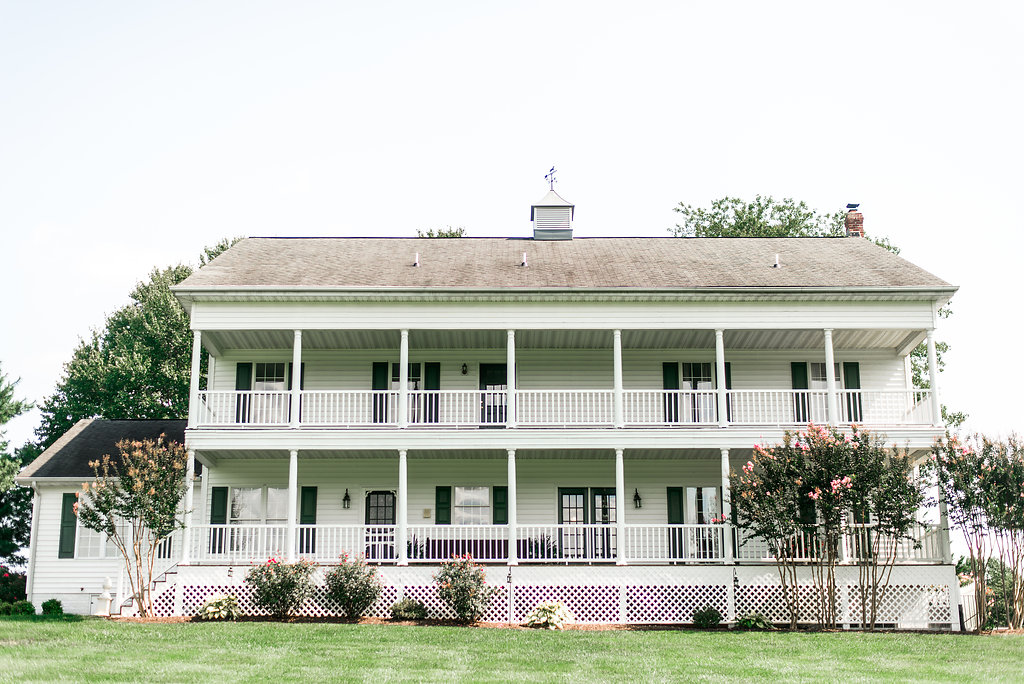 On September 3rd at Rockhill Plantation in Stafford, VA Paulynna and Billy were finally going to wrap up 4 years of a long-distance relationship with finally never having to leave one another's side! And oh boy, did they do it in style!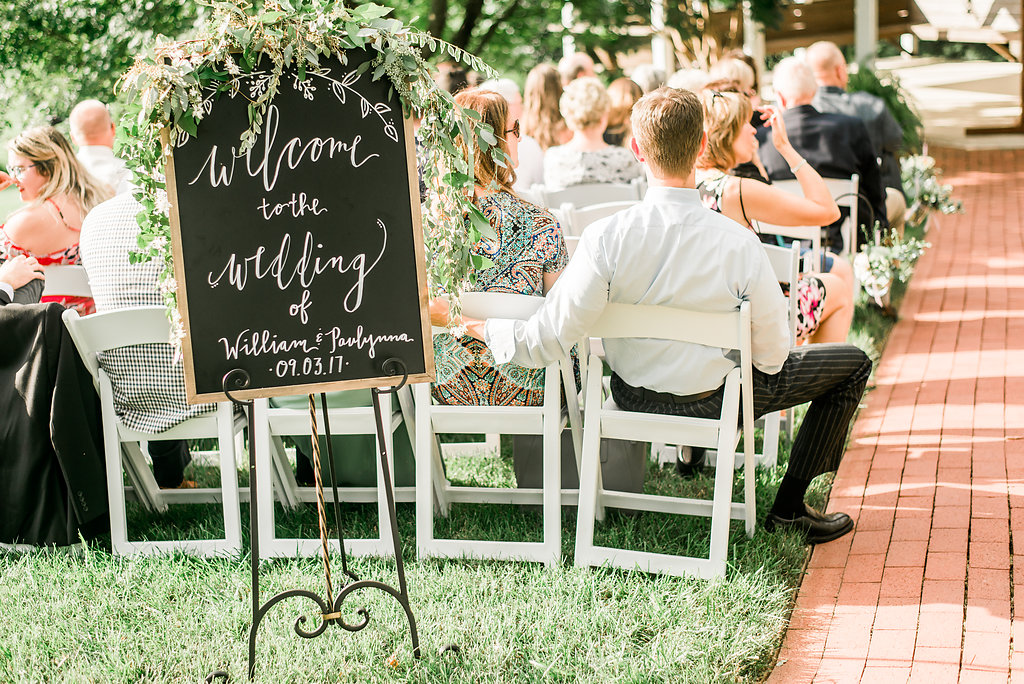 When it came to decor, flowers, and signs were Paulynna's biggest must have's! She actually hand wrote and designed all the signs to ensure they'd be perfect!
Paulynna, you are quite a pro!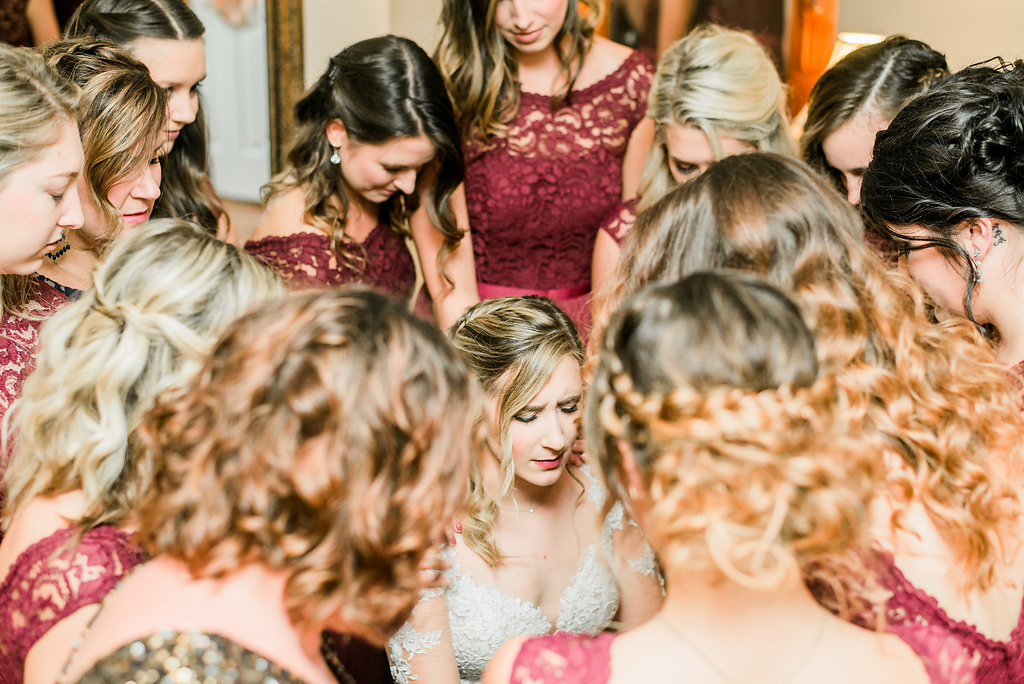 After getting ready, Paulynna took time with her maids for a prayer then it was time to walk down the aisle.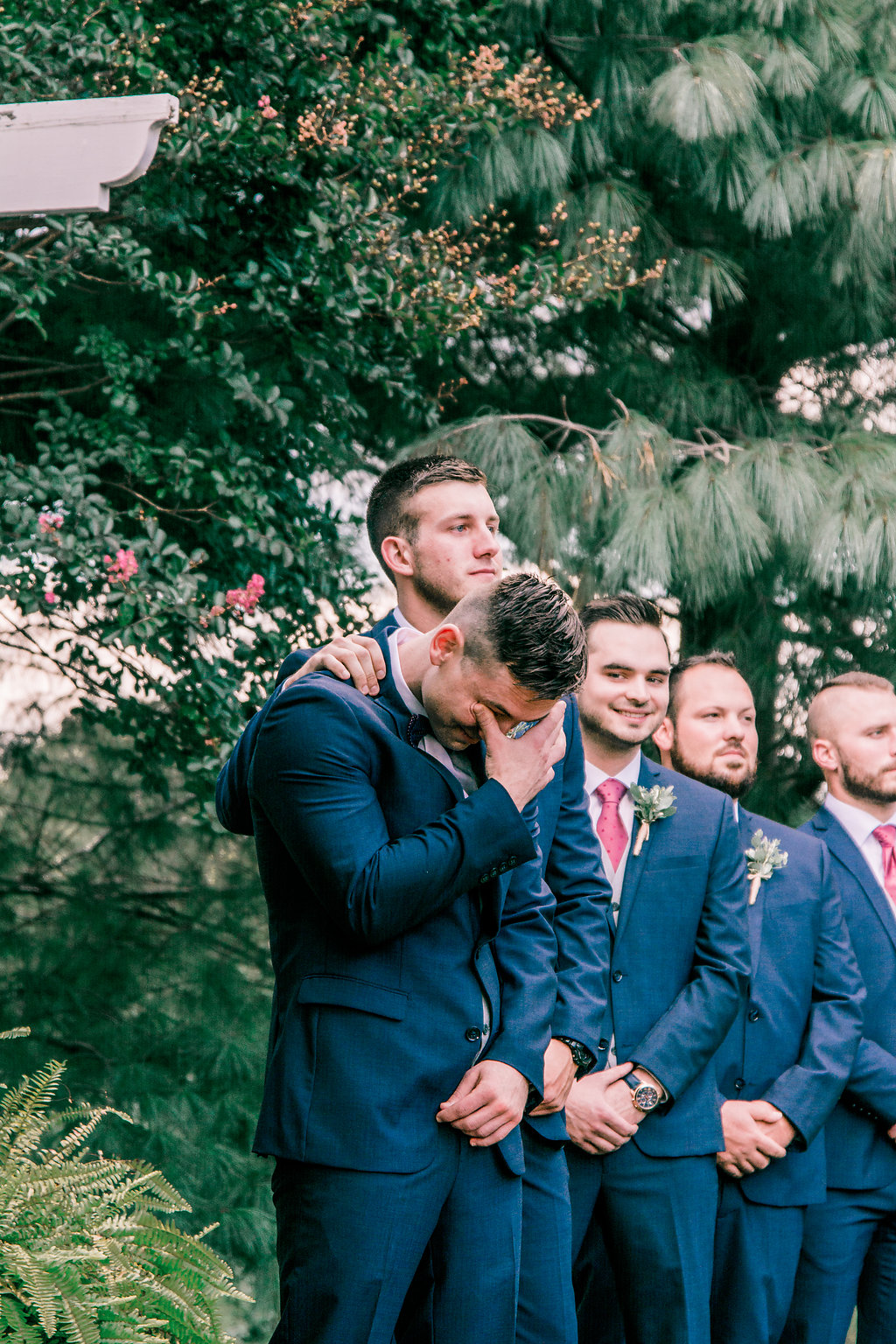 When Billy first saw her, he dropped his head in awe!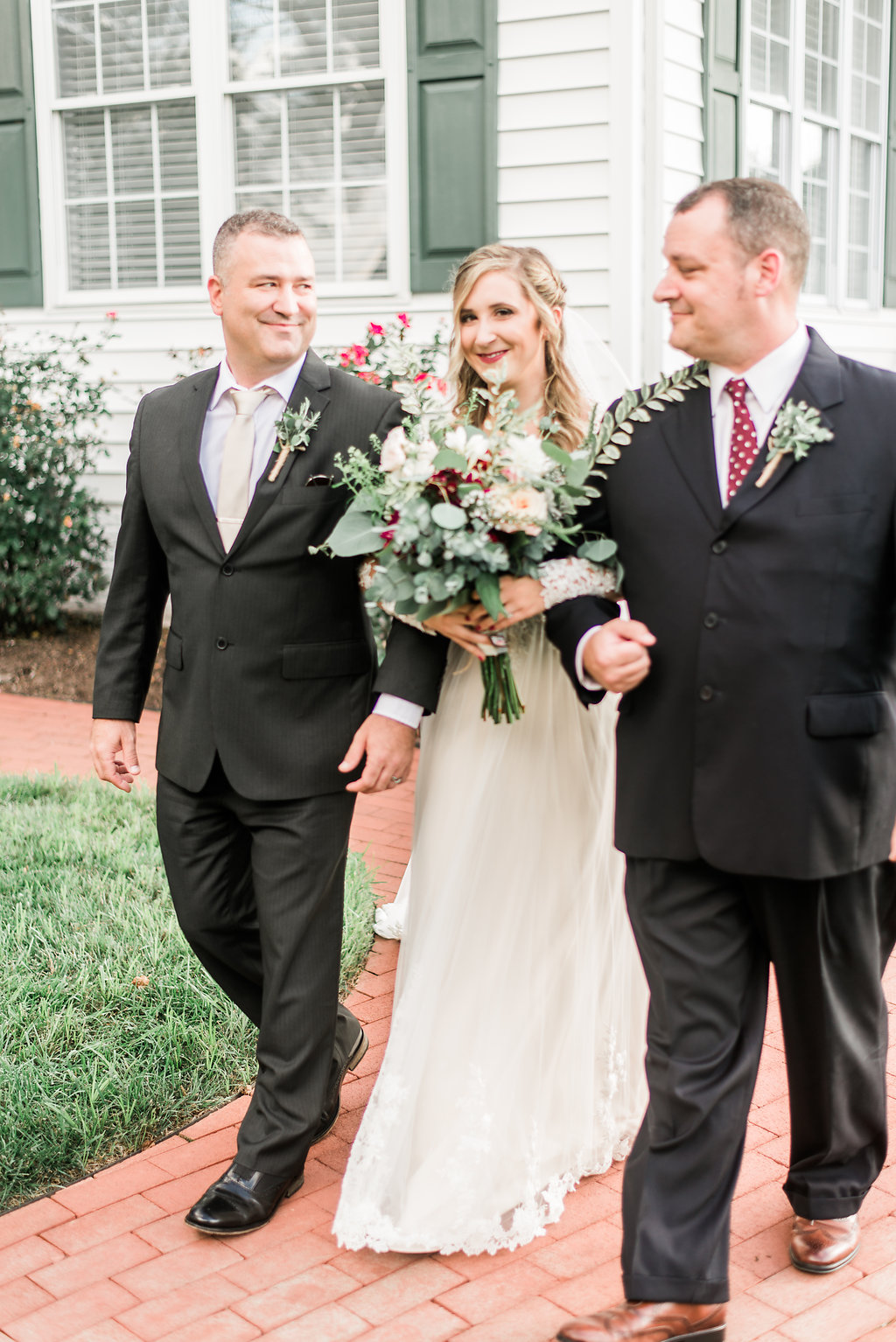 We have goosebumps and totally understand his reaction…she is stunning!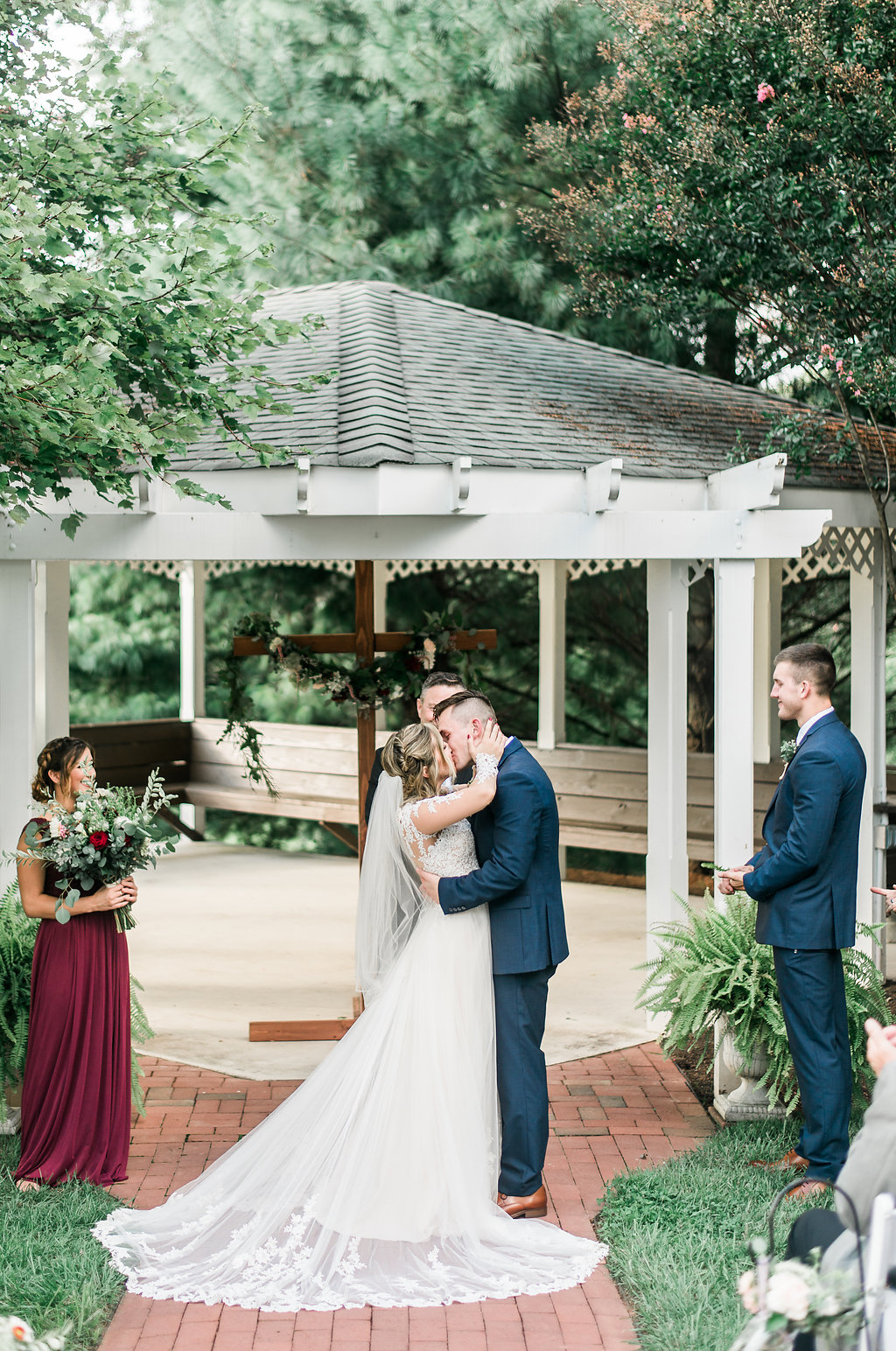 And with a kiss, they were wed!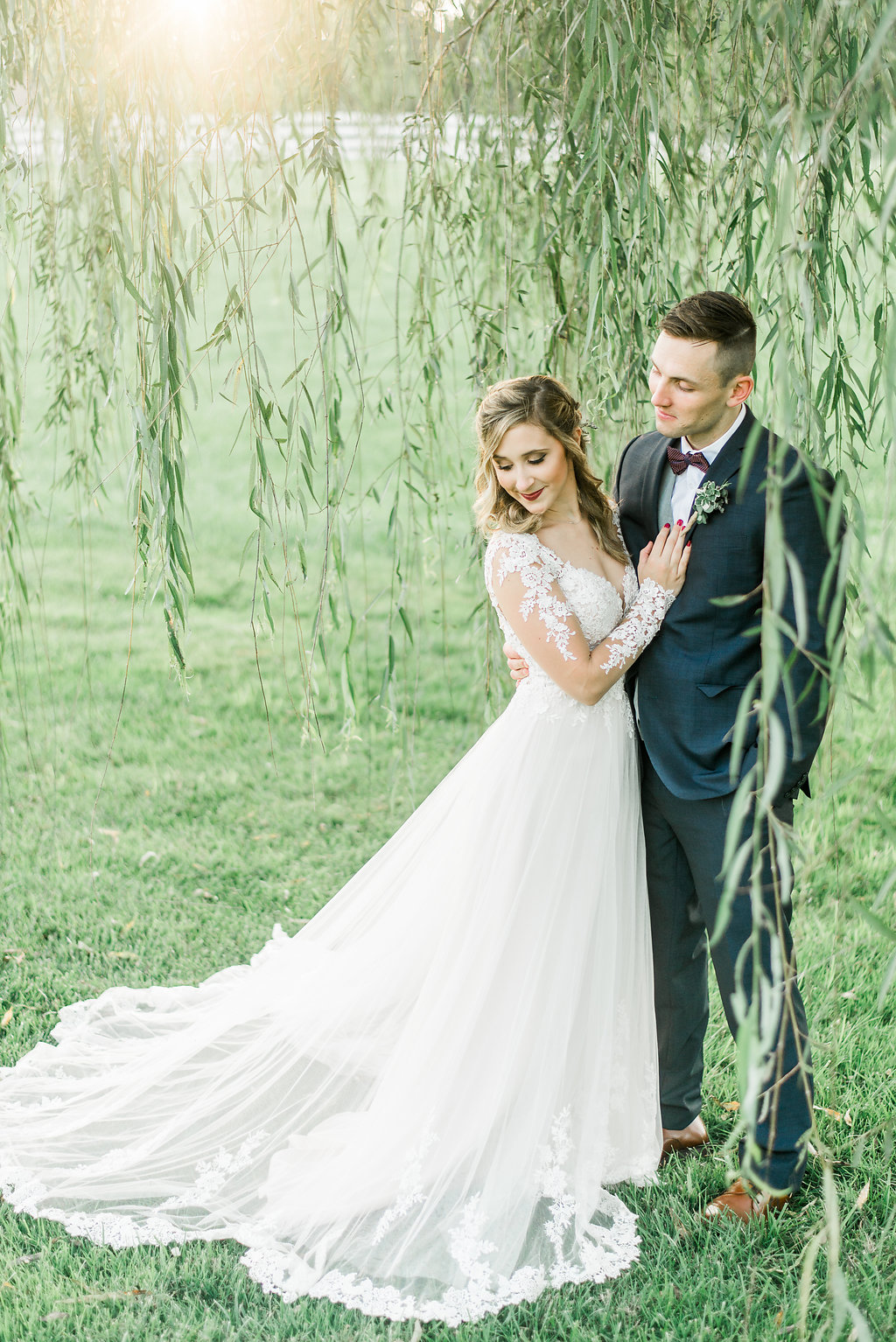 Let's take a moment of silence for the pure perfection of this photo! Her dress…his expression as he looks at her…stunning!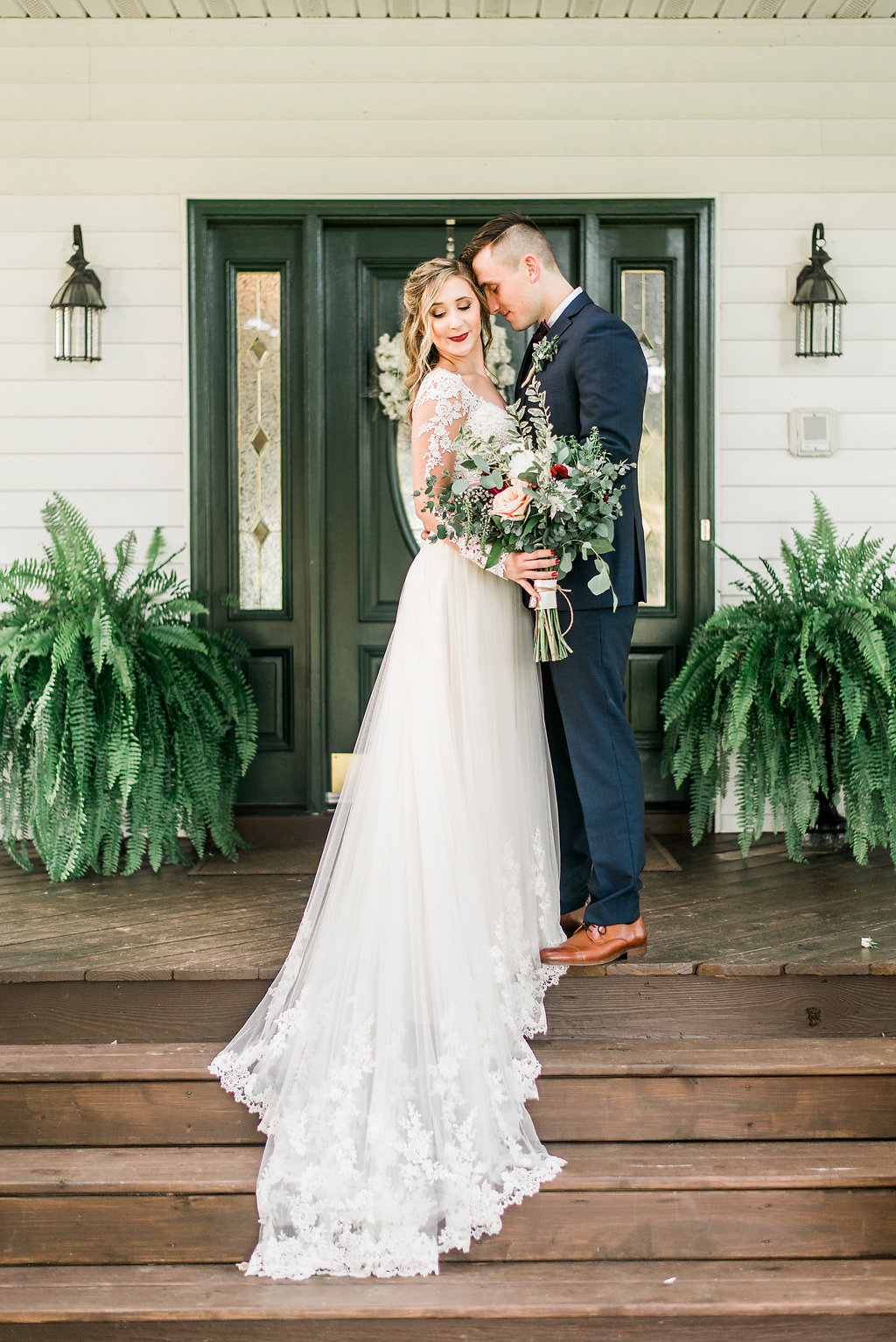 The plantation made the quintessential southern background as well! I love the rich color in the steps and those ferns frame the newly married couple perfectly!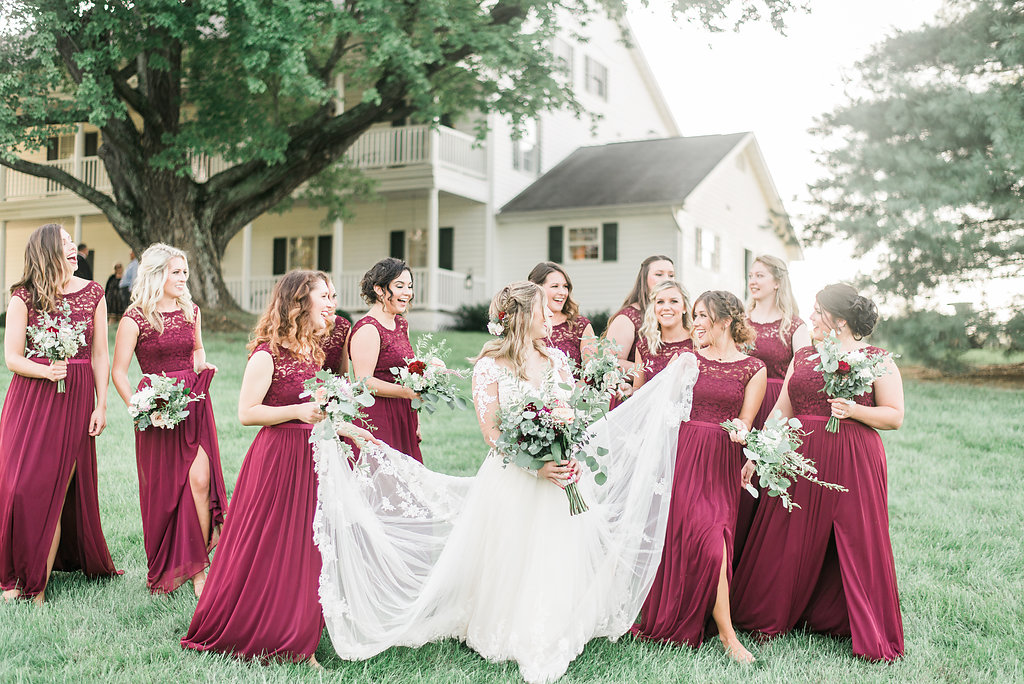 Everything about this group makes me happy! So carefree and full of joy for their bestie!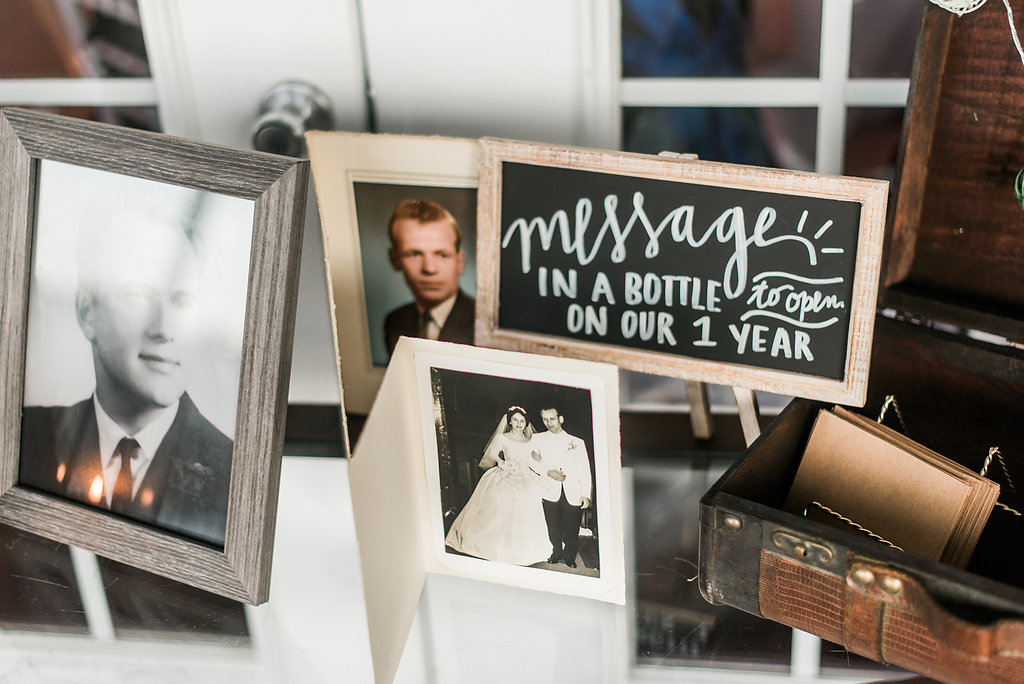 The reception took place inside and was filled with adorable details like this table set up with special memories and a spot for guests to write messages to Paulynna and Billy for their one-year anniversary. Such a cute idea!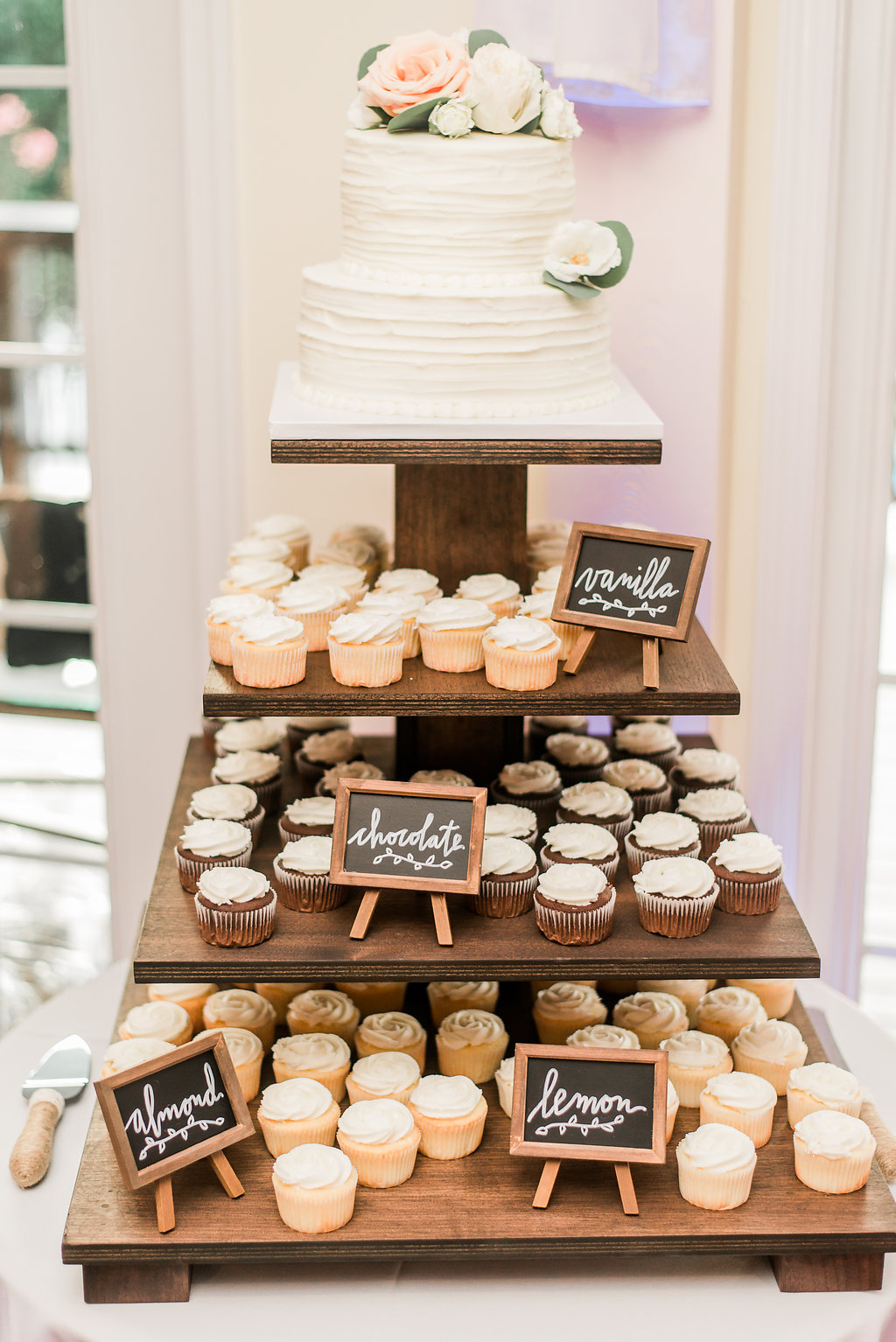 And how about this cake/cupcake combo ??! Yes please!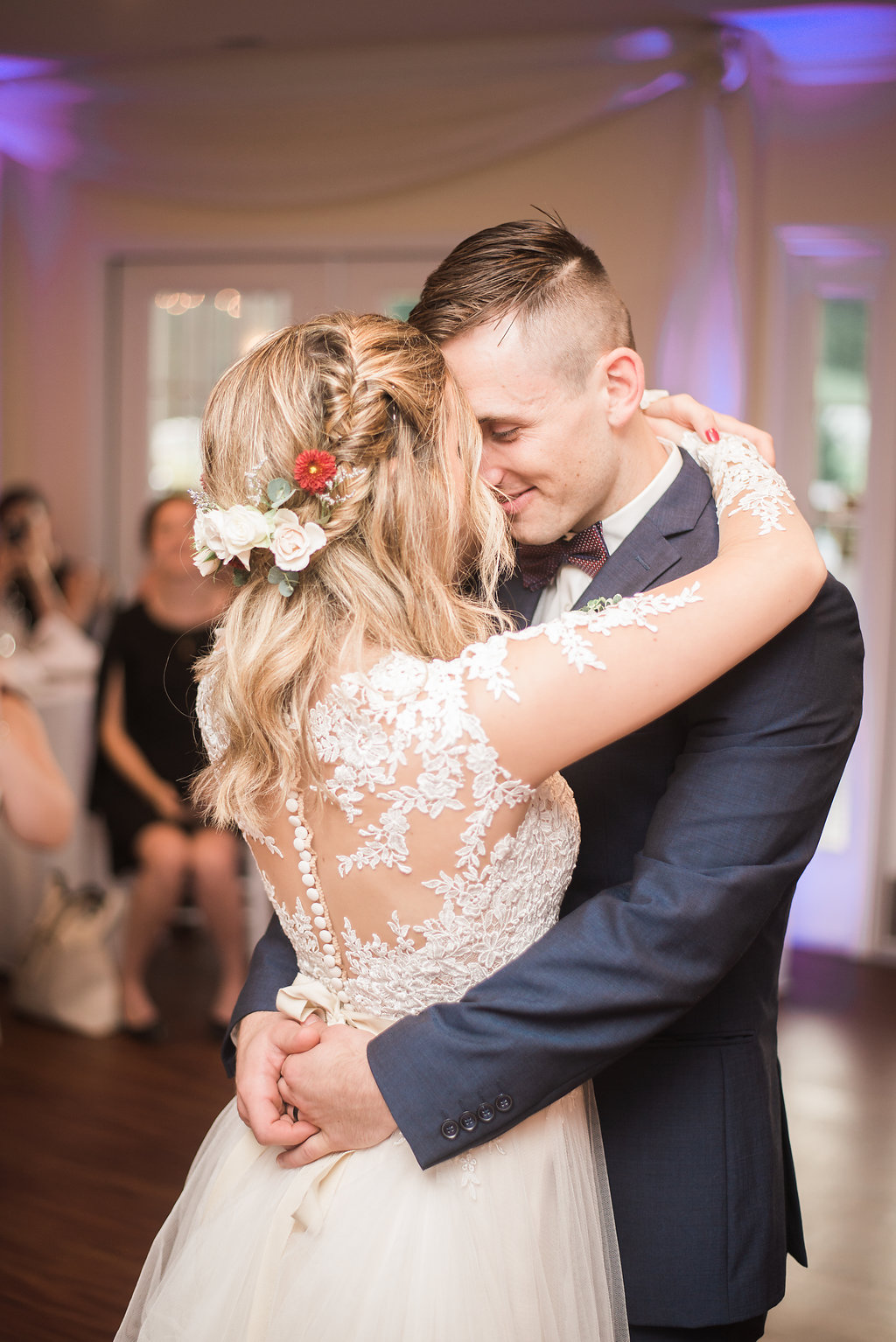 They danced the night away and we couldn't be more excited for them! Congratulations Paulynna and Billy!
From the Bride:
What was your favorite detail of the day? "Besides for the first moment I saw my husband and every moment with him as my husband, I absolutely loved my flowers. Heirloom flowers in Fredericksburg Va. She mastered my vision completely! My shoes were another favorite. The lace stole my heart as soon as I saw them. They were so timeless and elegant. I wish I could wear them every day!!!"
What advice would you give to a bride to be? "My advice to a bride to be would be to focus on what matters on the big day and take a deep breath. Try to slow your thoughts down and soak in every little bit of your wedding day. The little details will soon be forgotten, but the moments shared between you and your new husband will be ones to cherish forever. I would also say to relive the moments of your wedding over and over. I have not stopped looking at our pictures and videos since the day of! Seeing the happiness, commitment, and pure joy we both felt on this day gives me a little extra love to give every day. It's a beautiful reminder to us that what God joins together, the world cannot tear apart!"
Want to be featured on this weekly online blog? Just email us! Want no be featured in our printed magazine? Just email us! **Being on this online blog does not hinder or guarantee a wedding will be in the printed magazine, both are up to the discretion of the editor, Angeline Frame. If your wedding has been chosen for print, she will reach out to you directly.** Thank you for following Virginia Bride Magazine! Stay tuned for more weddings and the best Bridal Shows in Virginia
Photos by Amanda Robbins Photography