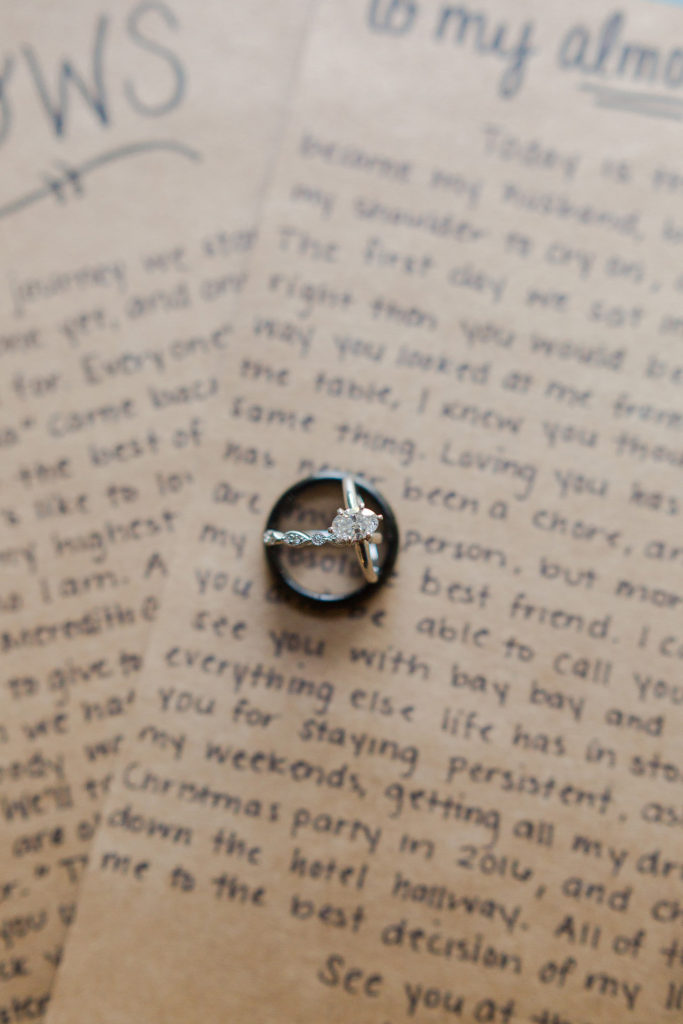 Bride Olivia's favorite detail of her April wedding? The sweet letters she and her hubby-to-be wrote to each other and read prior to their walk down the aisle.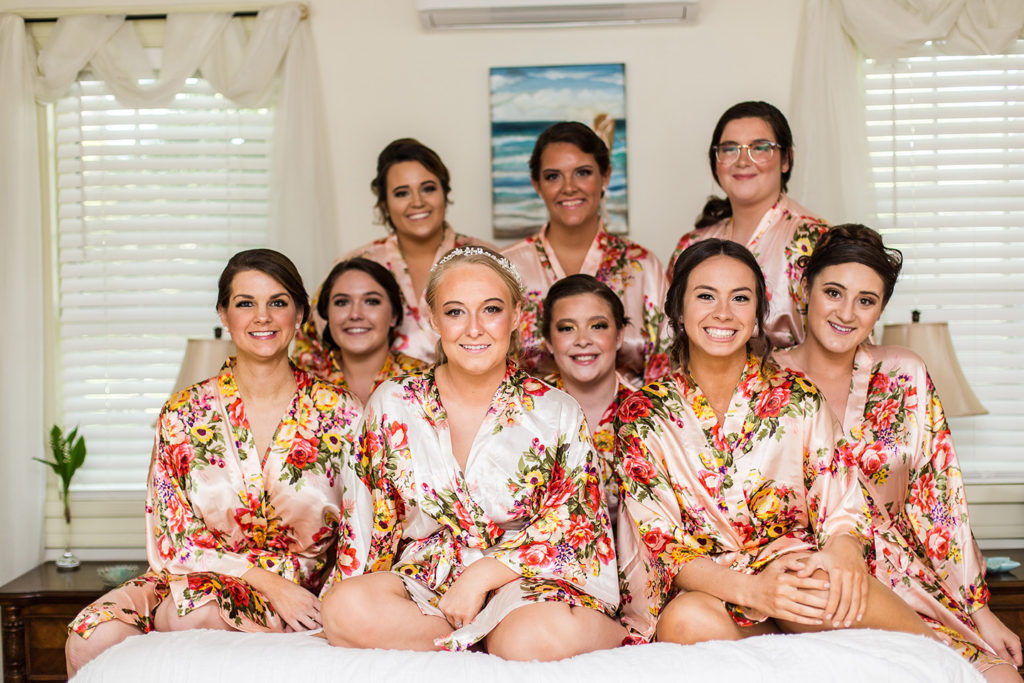 Olivia met Timmy at work! "Our desks were back to back," she recalled, "We started talking at our office Christmas Party."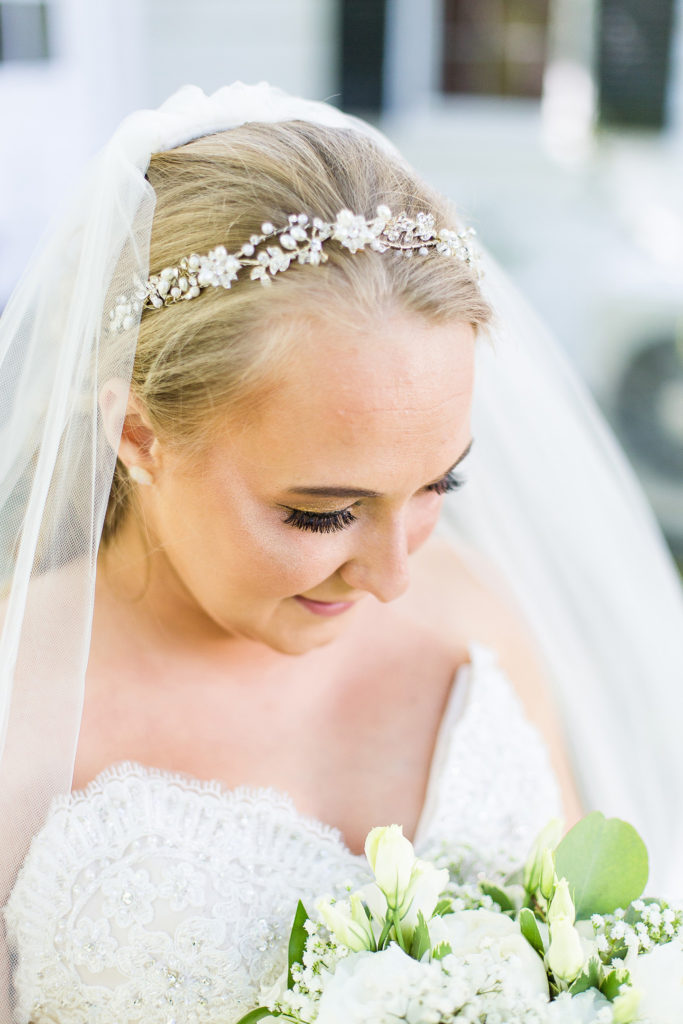 Eventually, Timmy popped the question and they were set to be married at the Historic Leafwood Plantation on April 27, 2019.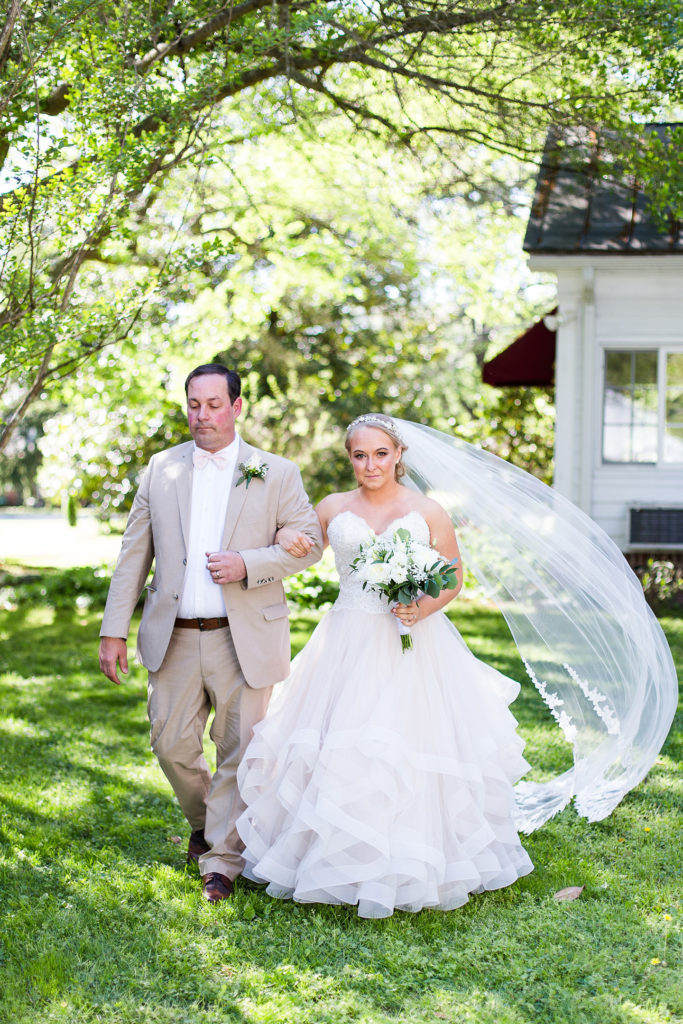 Olivia's dad walked her down the aisle and she glowed in her sweetheart neckline gown. I love the way the layers of fabric lay at the bottom…gorgeous!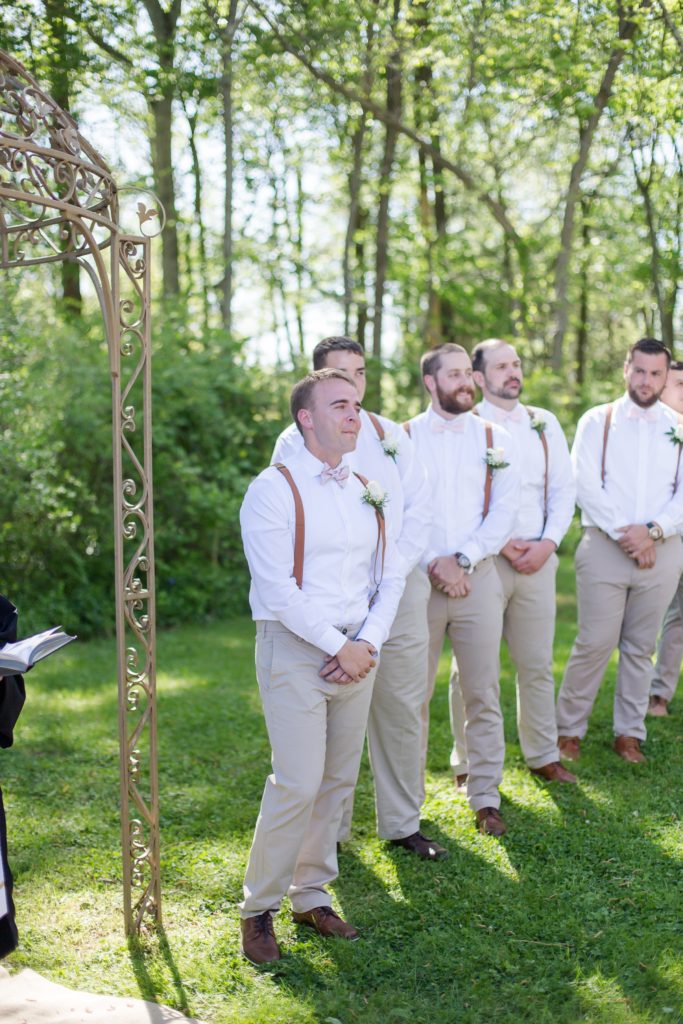 And just look at Timmy's face when he saw her ?!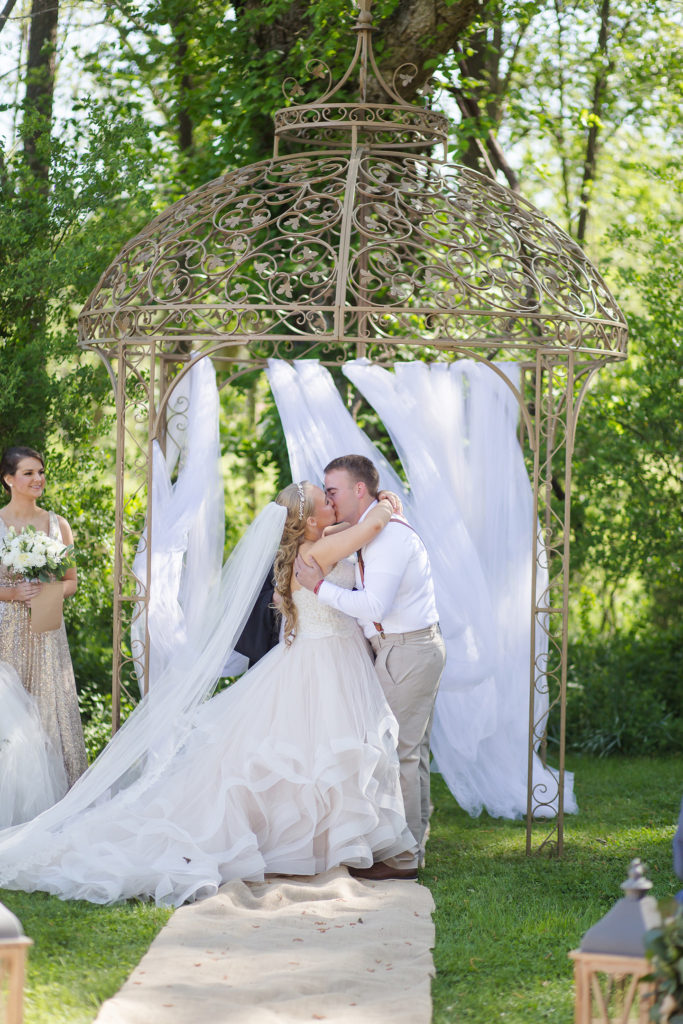 Under the property's stunning alter, they kissed and made their forever love official!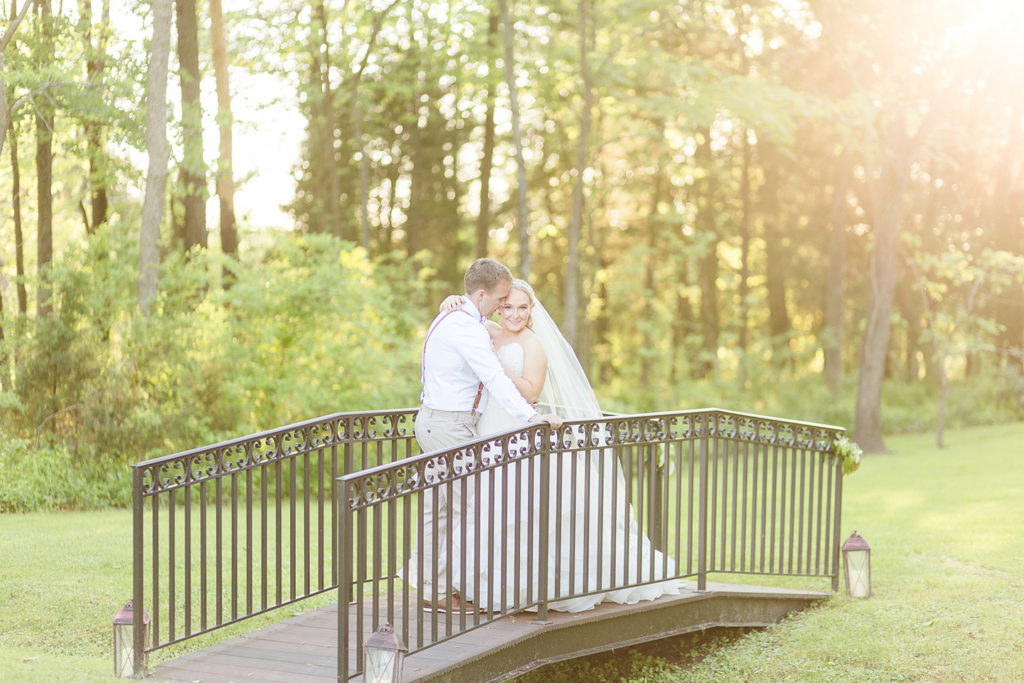 Perfection!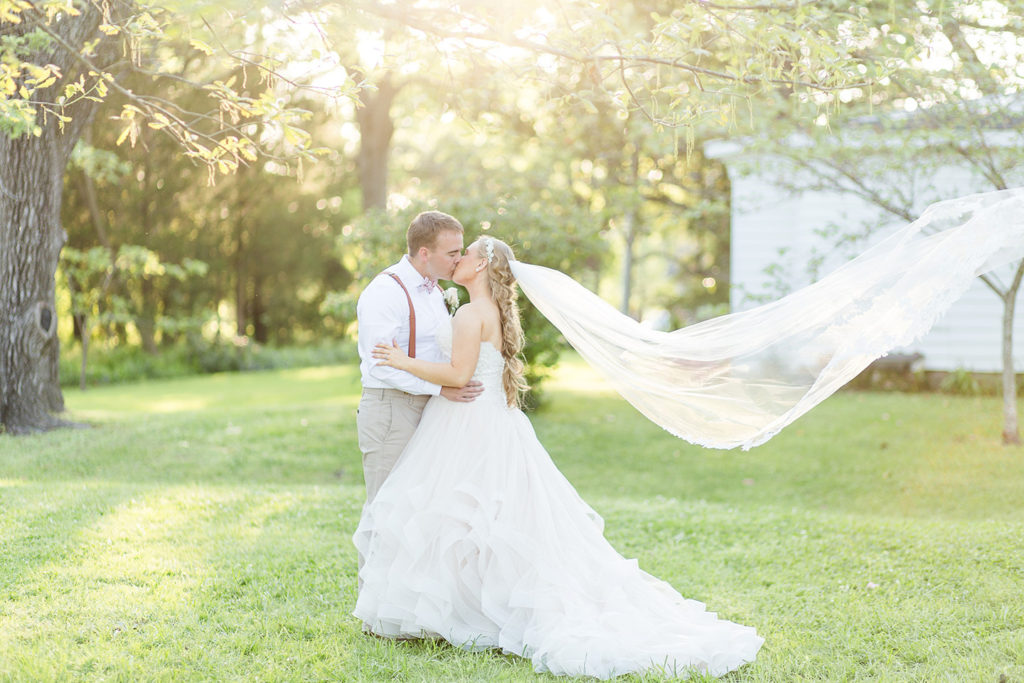 Just like a fairytale!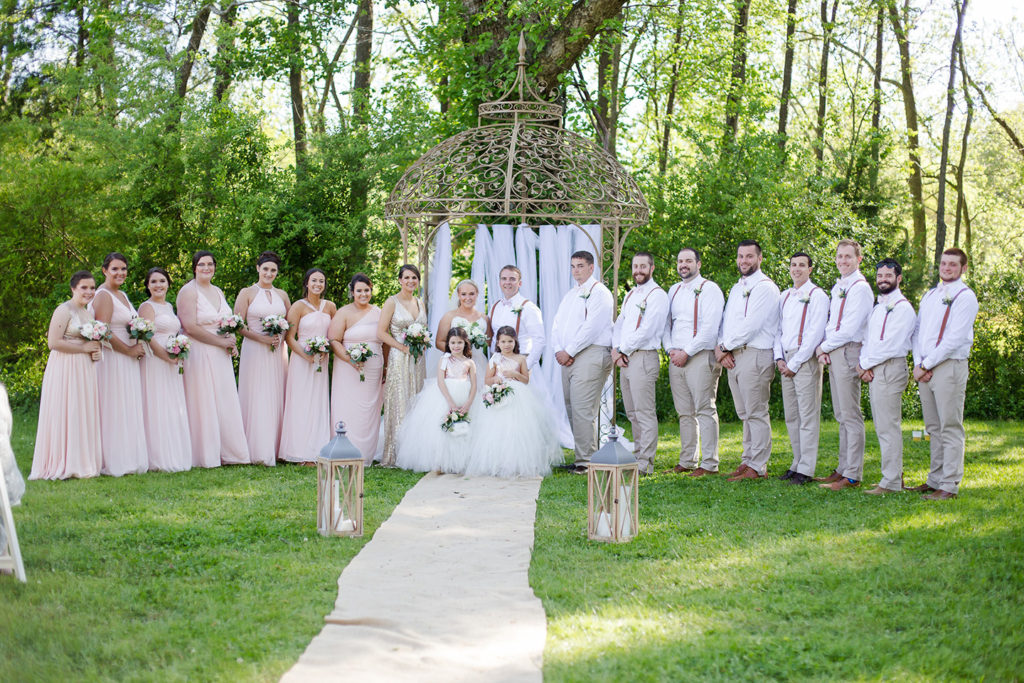 And I still can't get over that alter!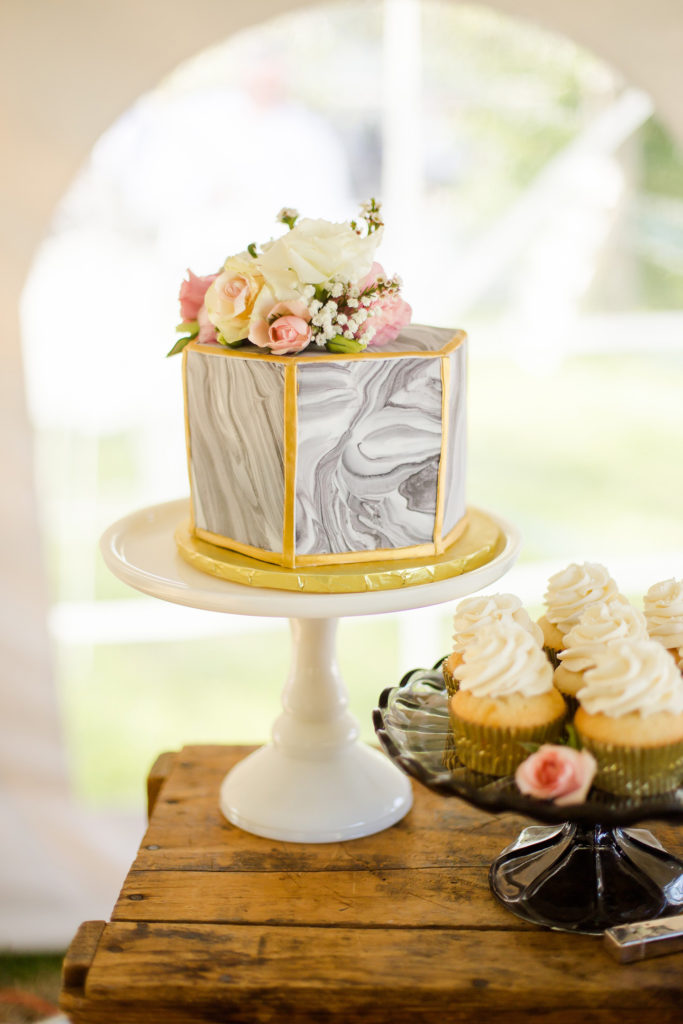 The reception took place under a tent on the property.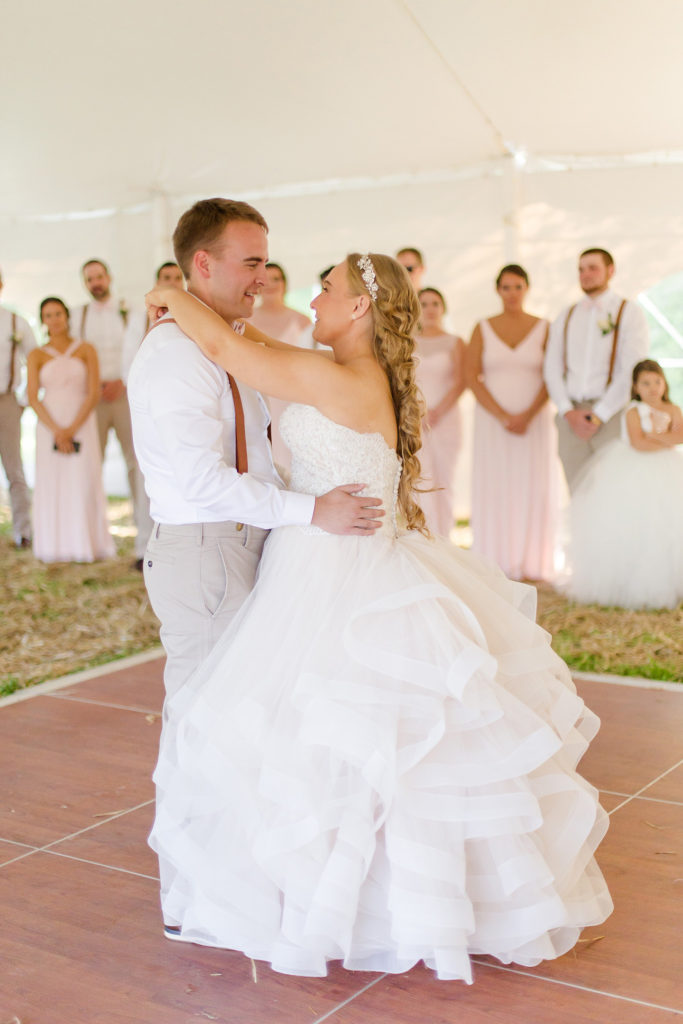 They ate, danced, and had the most memorable evening of their lives.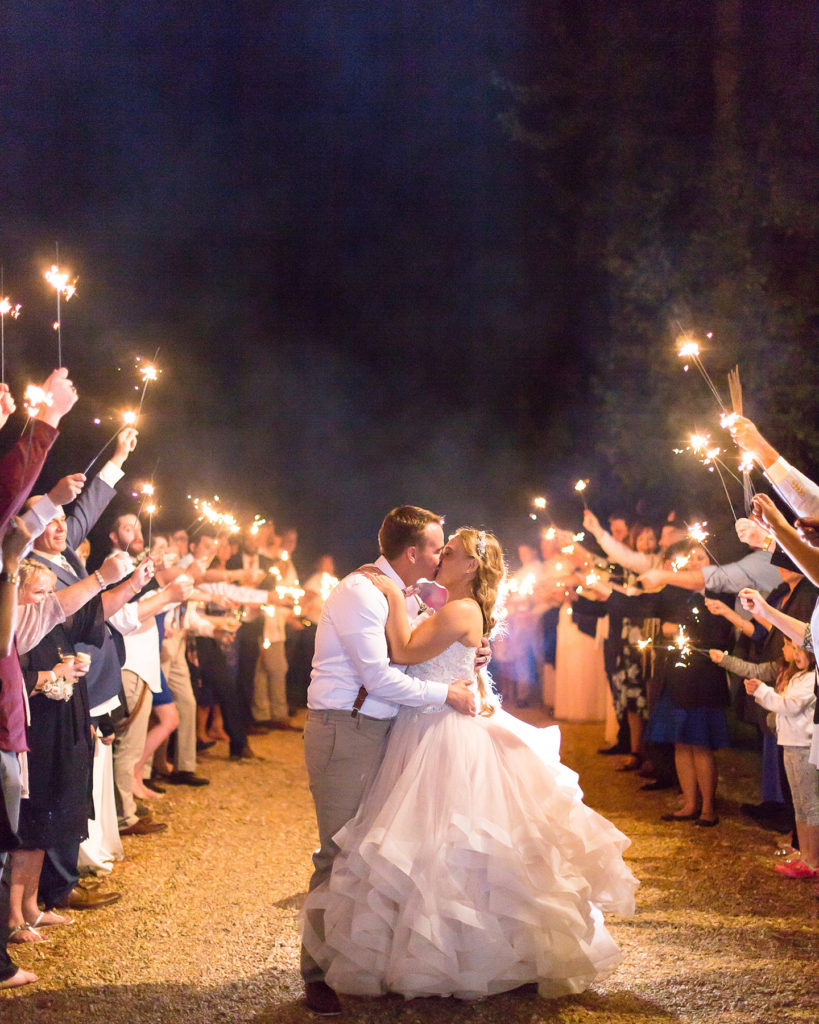 Congratulations Olivia and Timmy!
From the Bride:
What was your favorite detail of the day? "The letters Tim & I wrote to each other to read right before we got ready for the ceremony. It made it such a personal moment between the two of us, even though he wasn't physically there until the ceremony. We both kept the letters and have left them in a special place to look back on."
What advice would you give to a bride to be? "Take time to step back. The day of was so incredibly crazy, and everything moved way too fast. (Thank God for photos! I can look back and see the details I missed!) As the night went on and everyone was busy dancing, talking, and eating I had some time to step back and watch. I got to see the joy of everyone in the room that was there to celebrate us, and that was just so special."
Photography- Mak's Captured Moments (Makayla Greene)
Catering- Finishing Touch Events
DJ- DJ on the Side Entertainment
Cake and Favors- Sinful Treats (Hampton, VA)
Hair & Makeup- Color Splash (Newport News, VA) Chip Tiffany & Derek Price
Flowers- The Flower Shoppe (Poquoson, VA)
Dress- Blush Bridal (Newport News, VA)
Venue- Historic Leafwood Plantation
Bridesmaid Dresses- David's Bridal
Groom/Groomsmen Attire- Men's Warehouse
Accessories- Steph's Jewels for Ella
Flower Girls' Dresses- Tutu Girl
Want to be featured on this weekly online blog? Just email us! Want to be featured in our printed magazine? Just email us! **Being on this online blog does not hinder or guarantee a wedding will be in the printed magazine, both are up to the discretion of the publisher, Angeline Frame. If your wedding has been chosen for print, she will reach out to you directly.** Thank you for following Virginia Bride Magazine! Stay tuned for more weddings and the best Bridal Shows in Virginia!