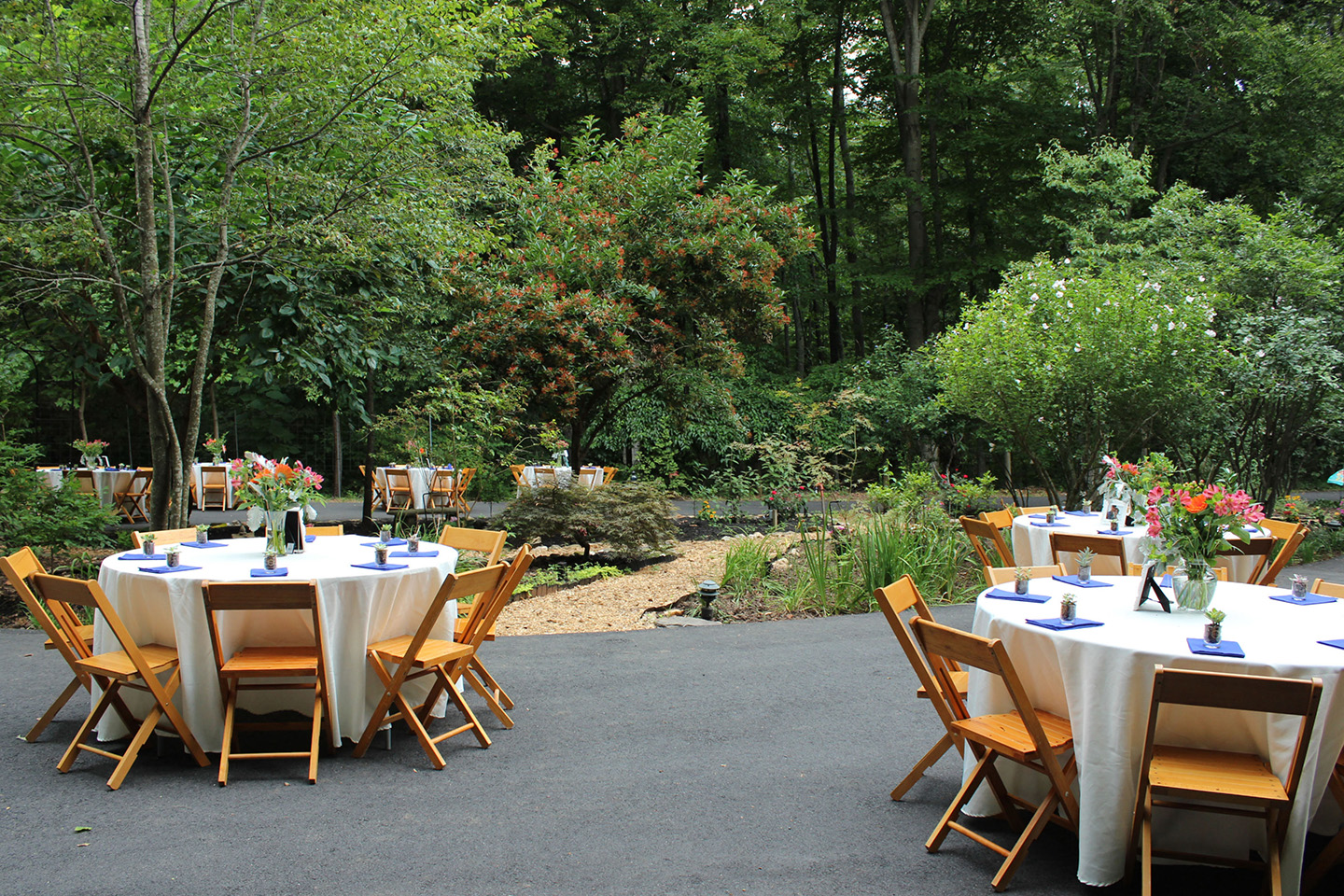 Nothin' like a good ol' backyard wedding, right?!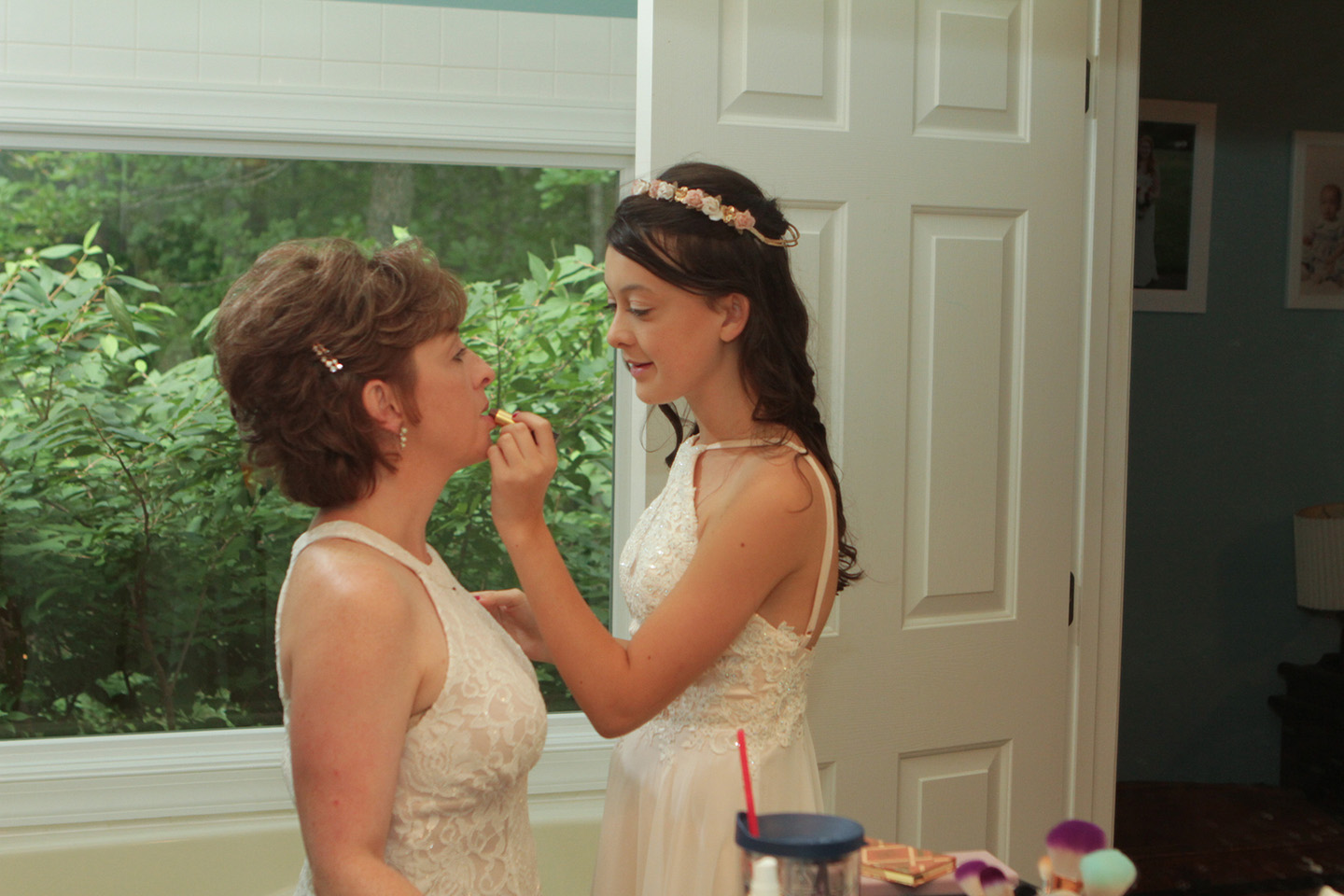 Melanie, pictured here getting ready with her daughter, met her husband, Mike, when they worked at the same company. They started out as friends and five years later began a relationship. 3 years later, Mike proposed!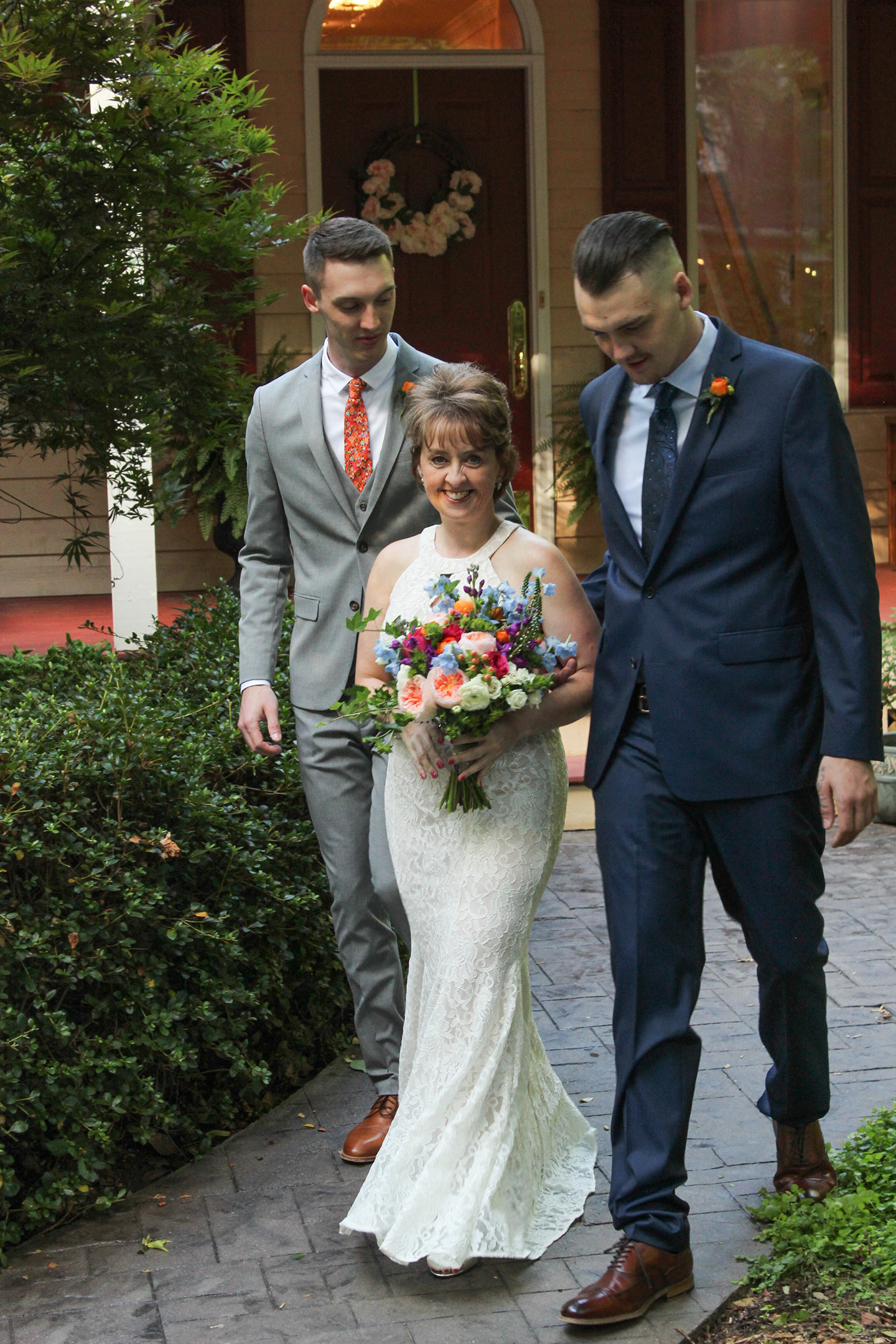 Melanie was glowing as her sons walked her down the aisle in her beautiful high neck, lace gown. I love her flower choice! So vibrant!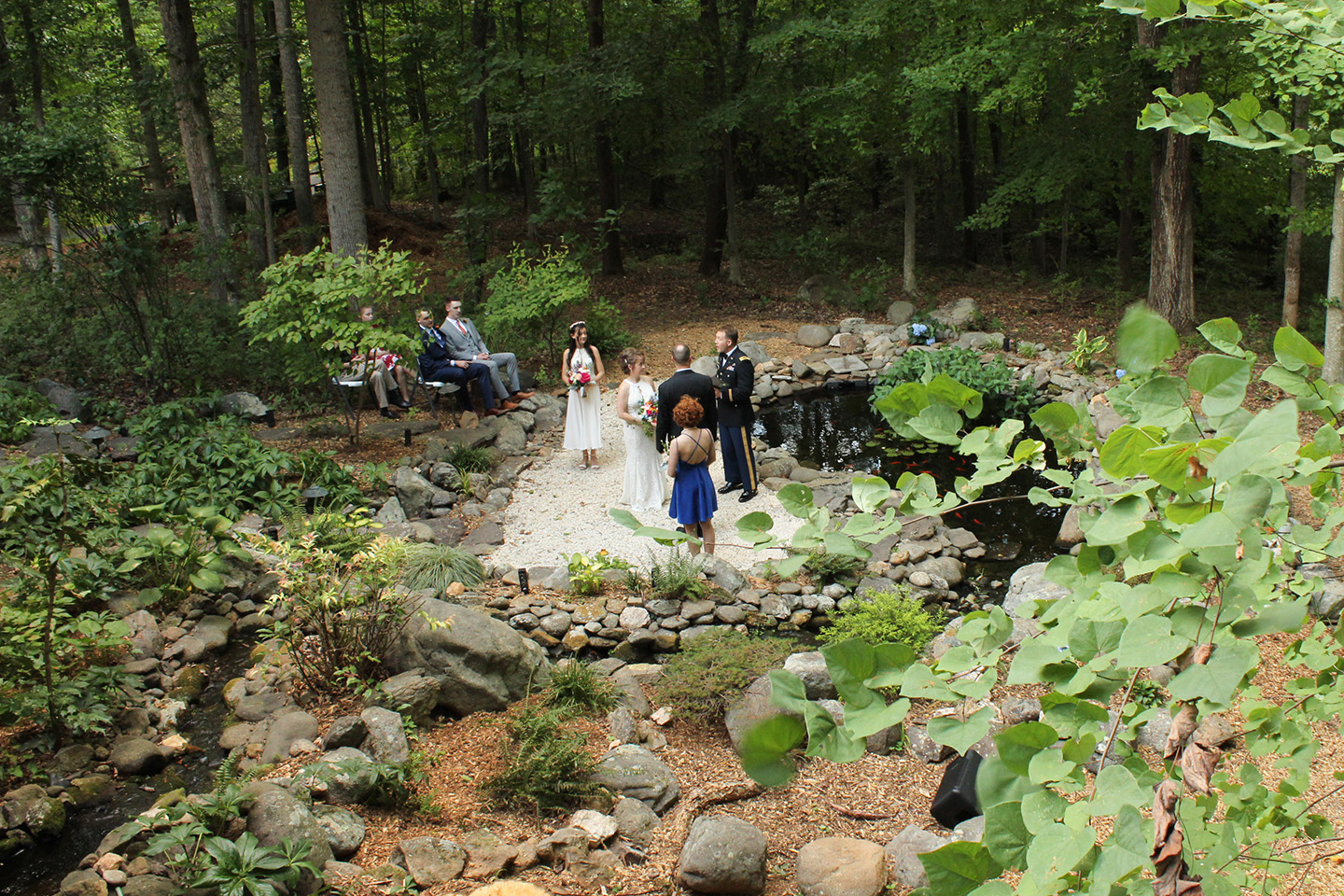 It was July and the couple's backyard in Earlysville, VA set the perfect tone for the day.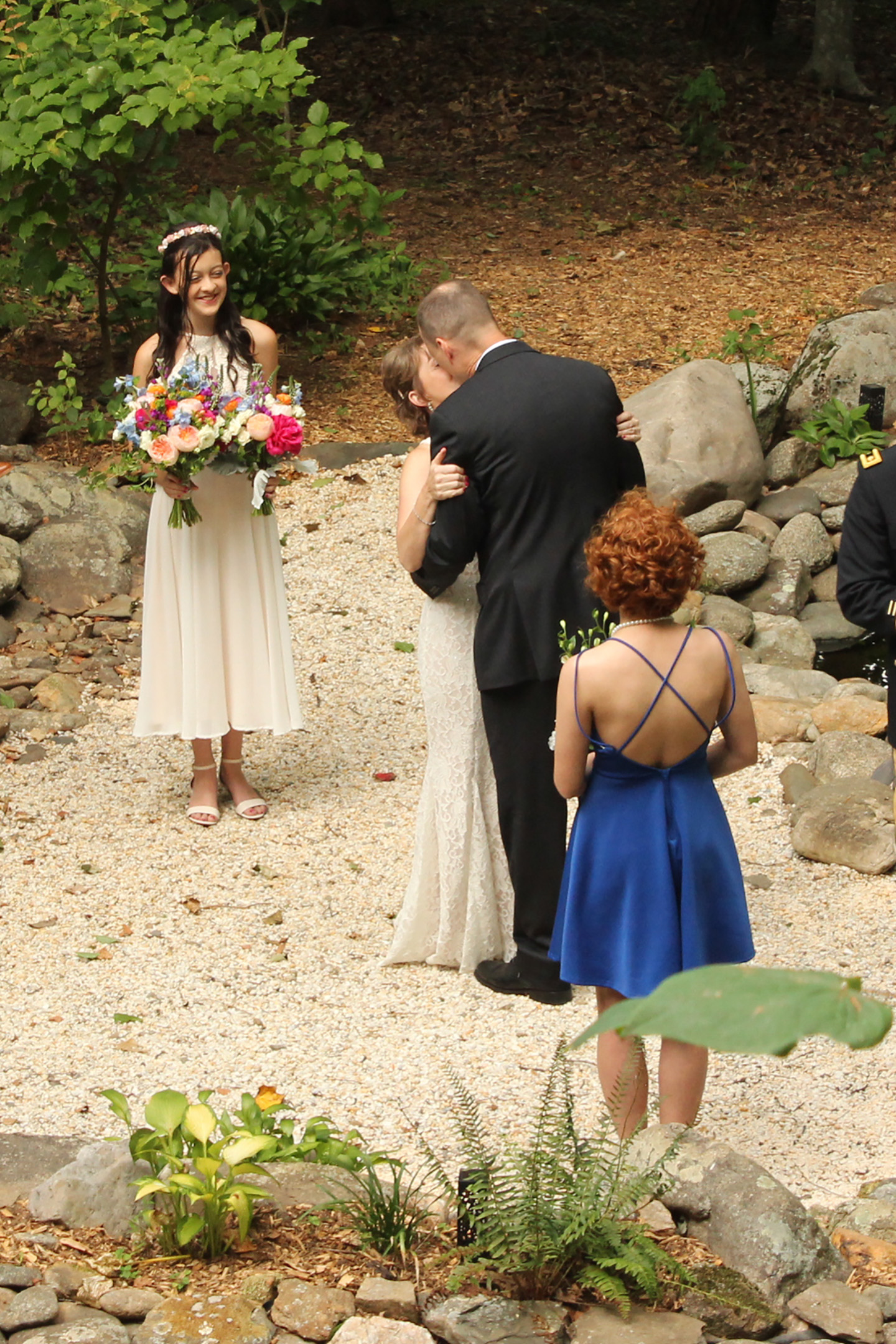 With a kiss, they sealed the deal!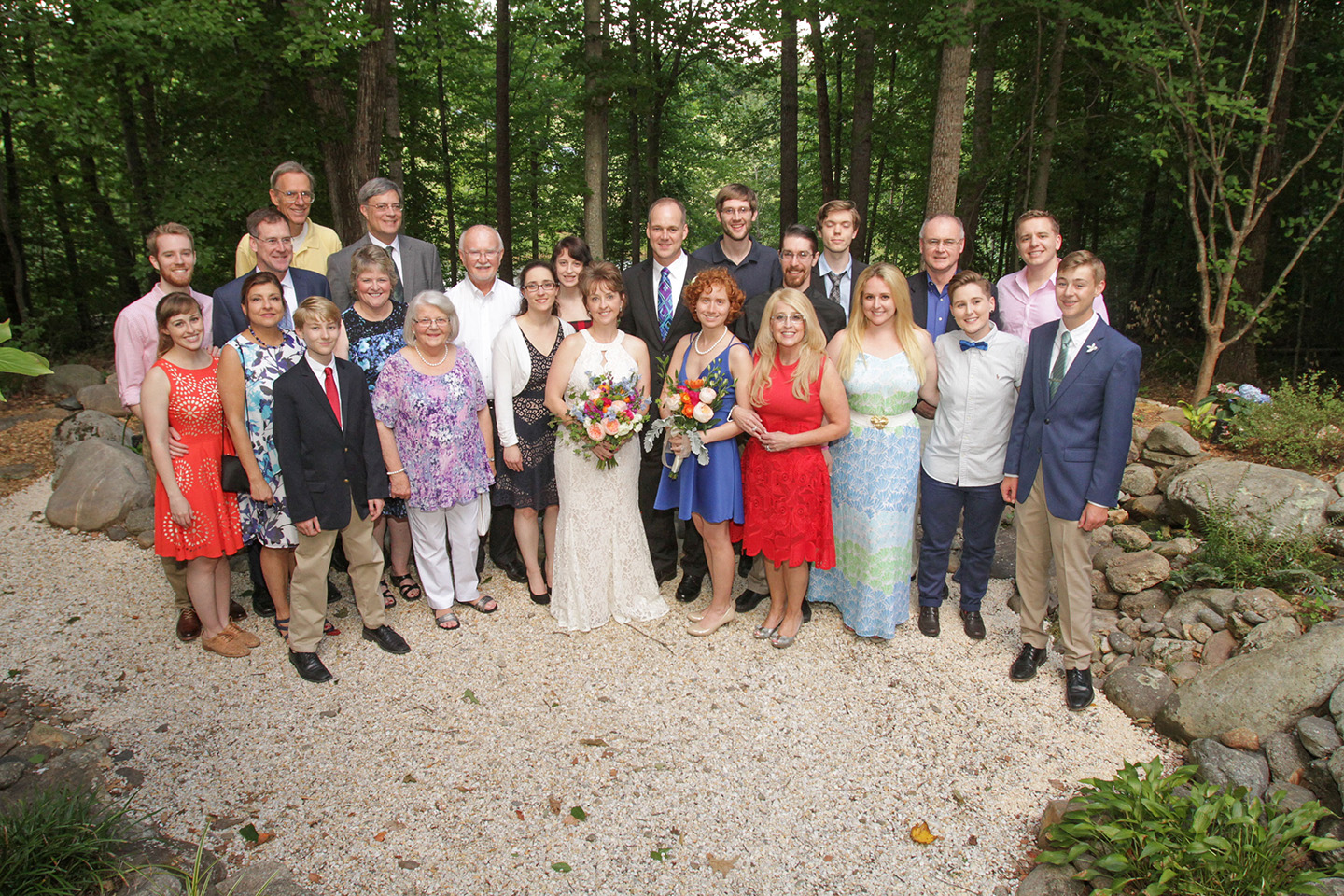 We love to celebrate two families coming together!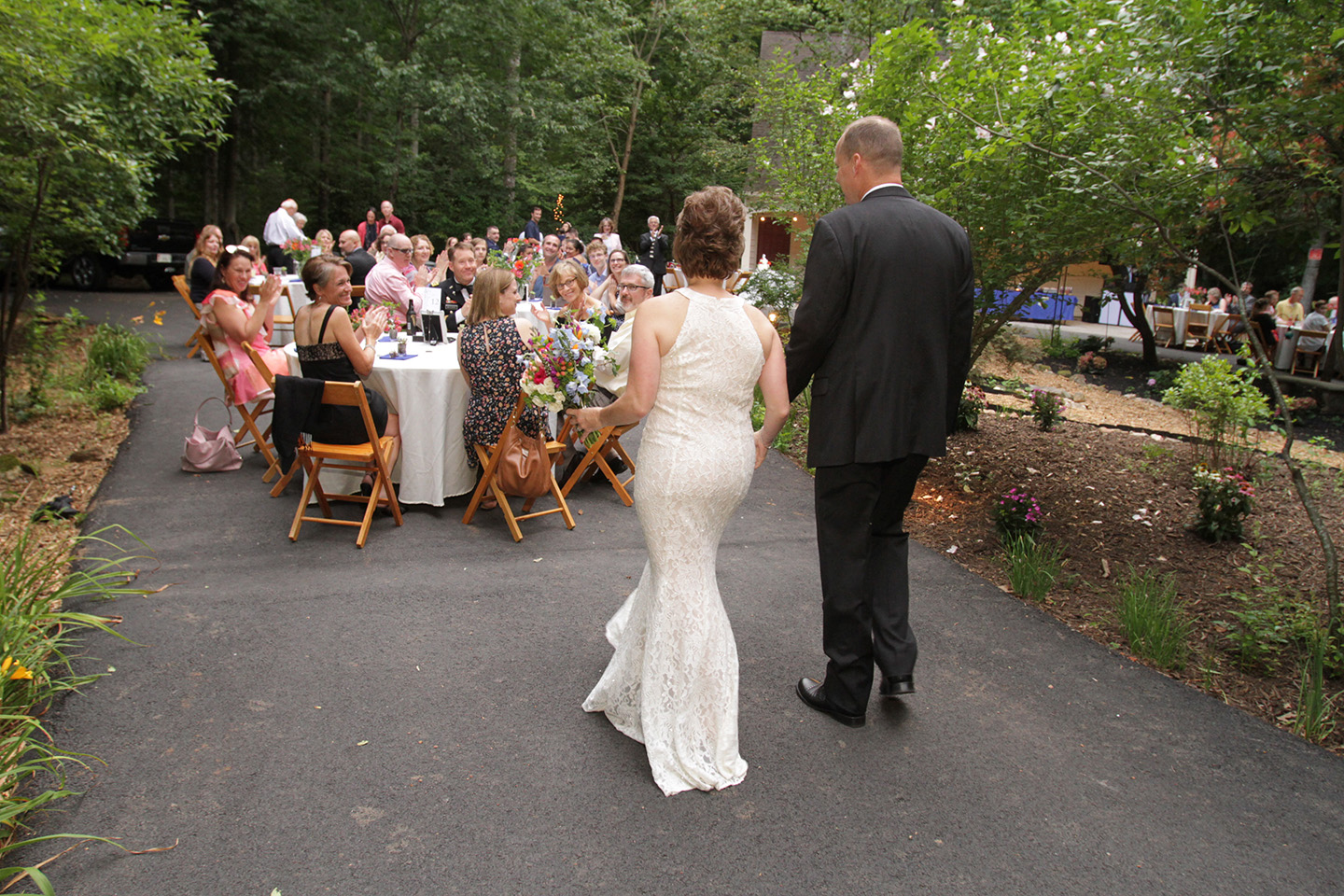 Then it was time to party!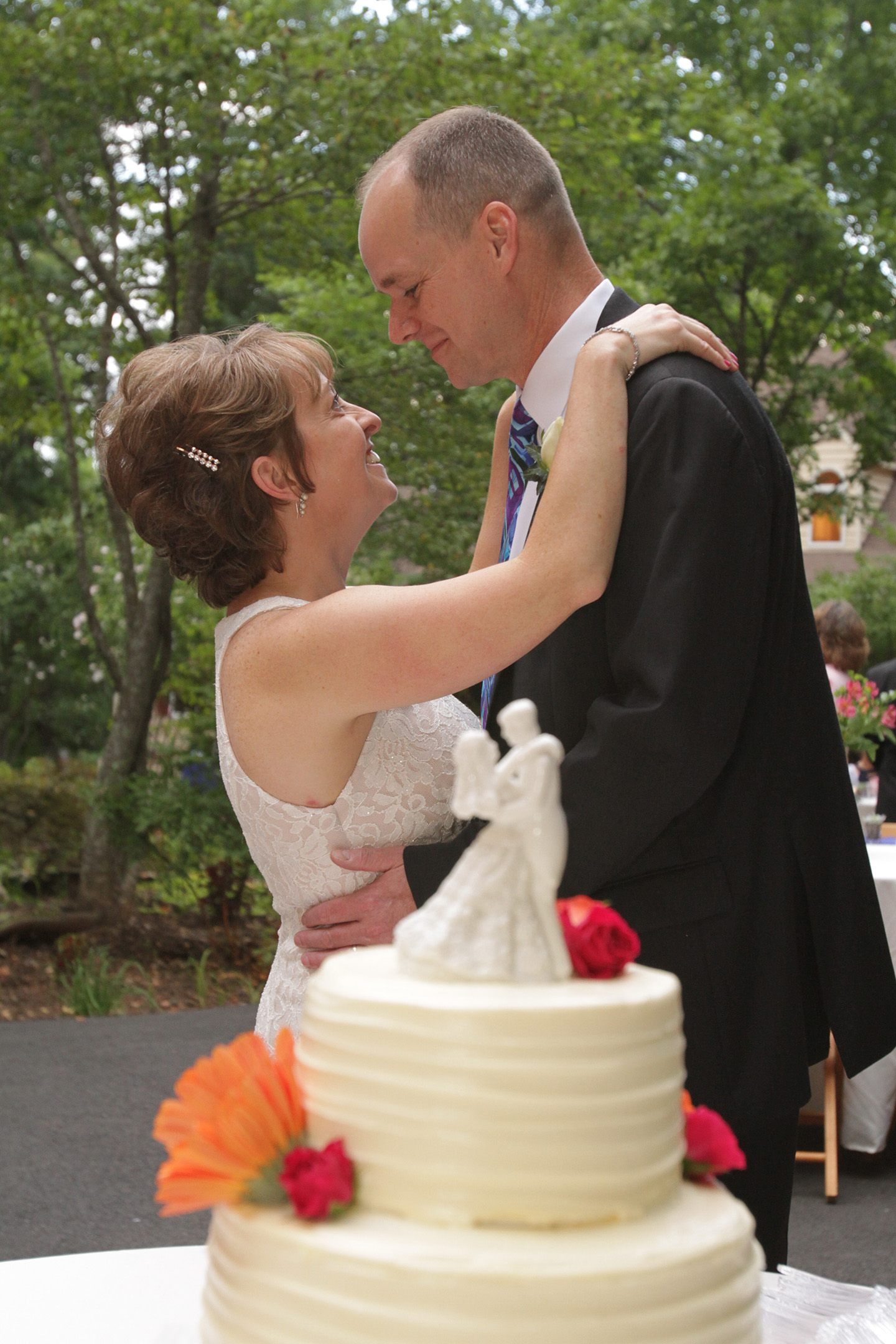 They danced, ate cake…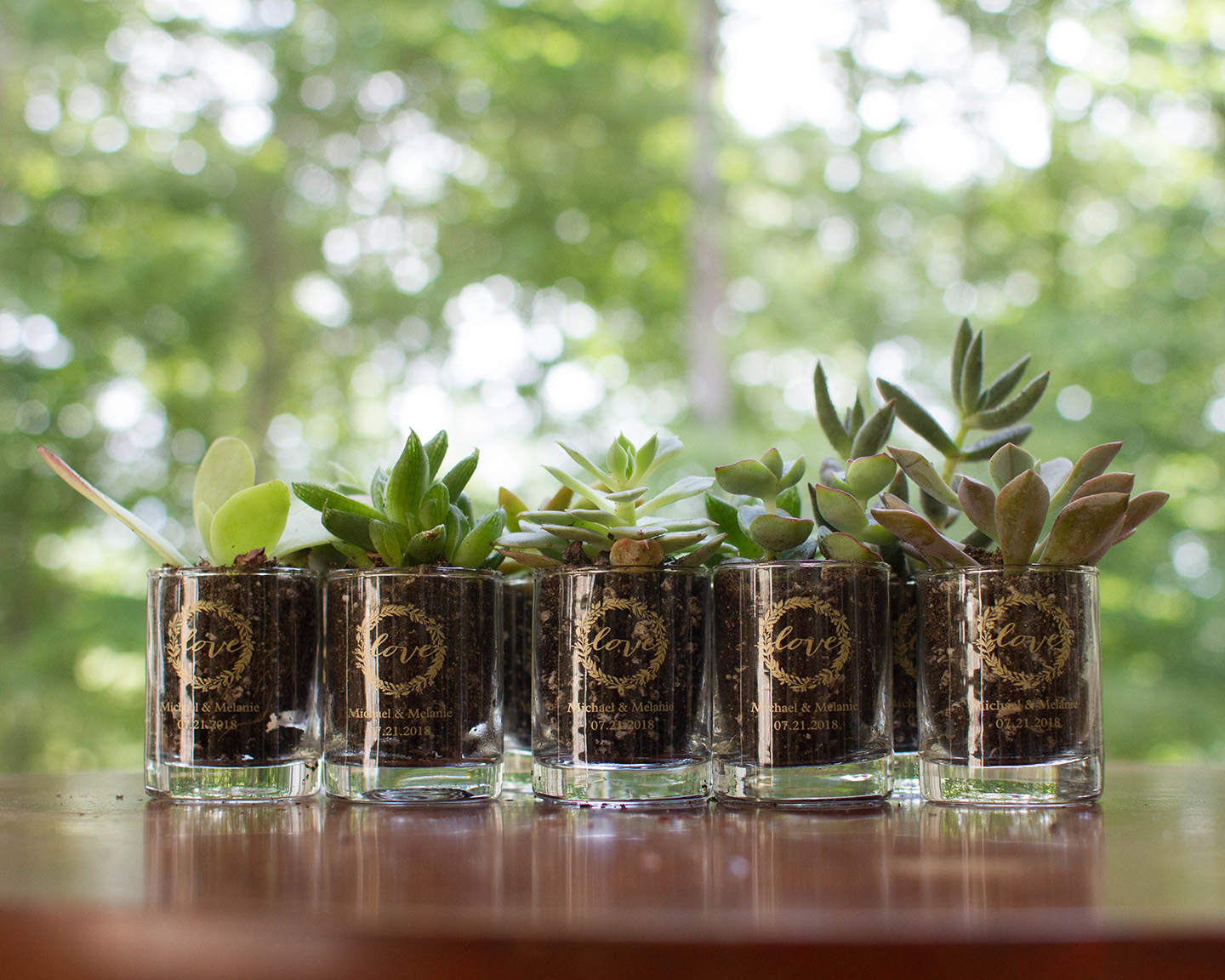 And at the end of the evening, guests received these adorable succulents as favors!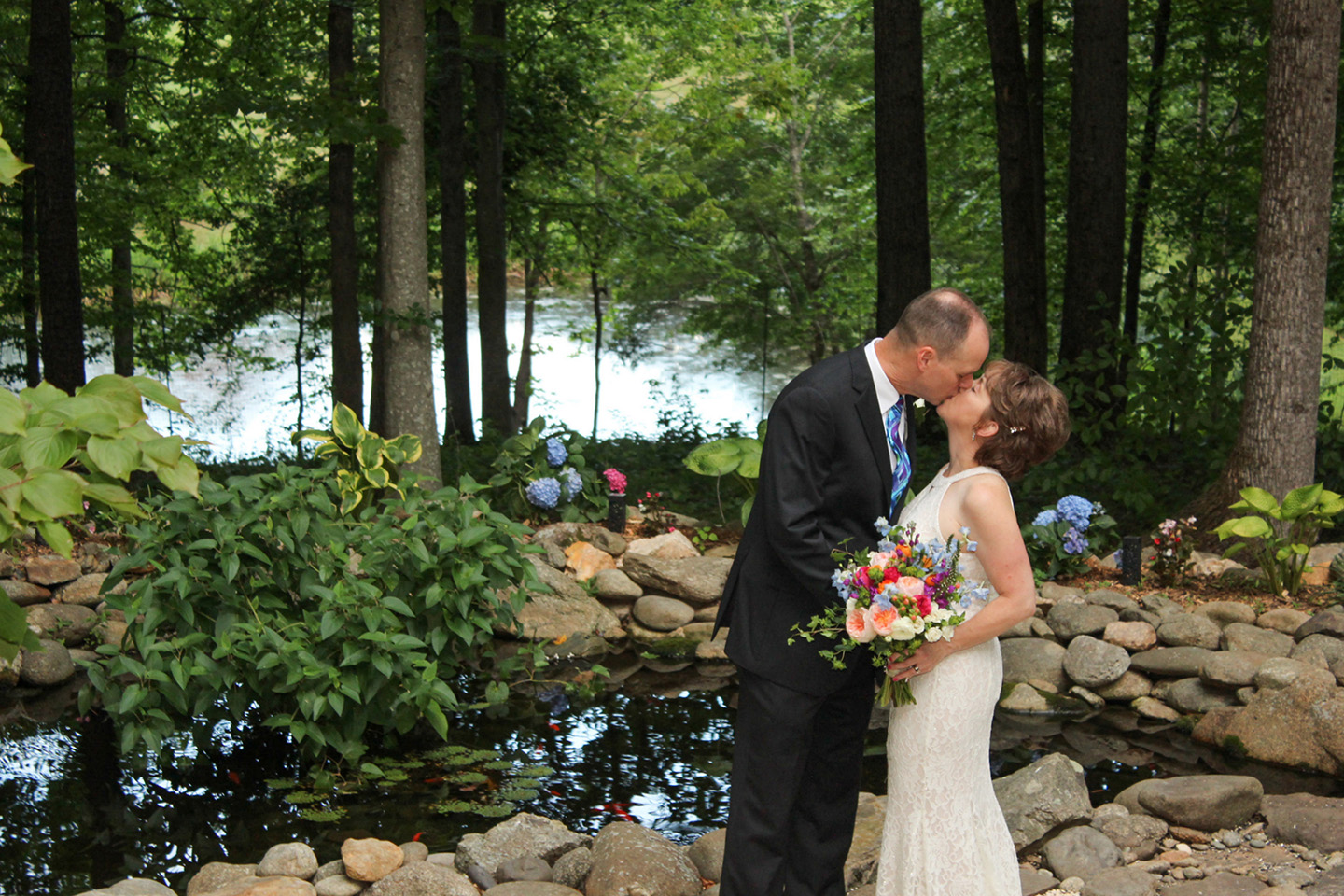 Congratulations Mike and Melanie!
Getting ready photo via Christine Scott Photography 
Other photos by Tod Cohen Photography 
From the Bride:
What was your favorite detail from the day? "My favorite detail of the day was when my brother-in-law sang for our ceremony.  He wrote lyrics to an adaptation of "Hallelujah."  I could barely contain the overwhelming emotions of love and absolute joy.  The song touched on previous heartbreak and the joy of finding love again.  It was truly amazing."
What advice would you give to a bride to be? "I would give future brides two pieces of advice.  First, have a wedding planner/coordinator.  As an event planner, I didn't have any worries that I could plan and manage the day.  I had hired staff to run the reception but it would have been helpful to have a person overseeing all components of the day.  The second piece of advice would be to stay present.  As this was an encore wedding for me, I knew how fast the day would pass.   I was grateful at the end of the day to feel like I had truly embraced each moment."
Want to be featured on this weekly online blog? Just email us! Want to be featured in our printed magazine? Just email us! **Being on this online blog does not hinder or guarantee a wedding will be in the printed magazine, both are up to the discretion of the publisher, Angeline Frame. If your wedding has been chosen for print, she will reach out to you directly.** Thank you for following Virginia Bride Magazine! Stay tuned for more weddings and the best Bridal Shows in Virginia!