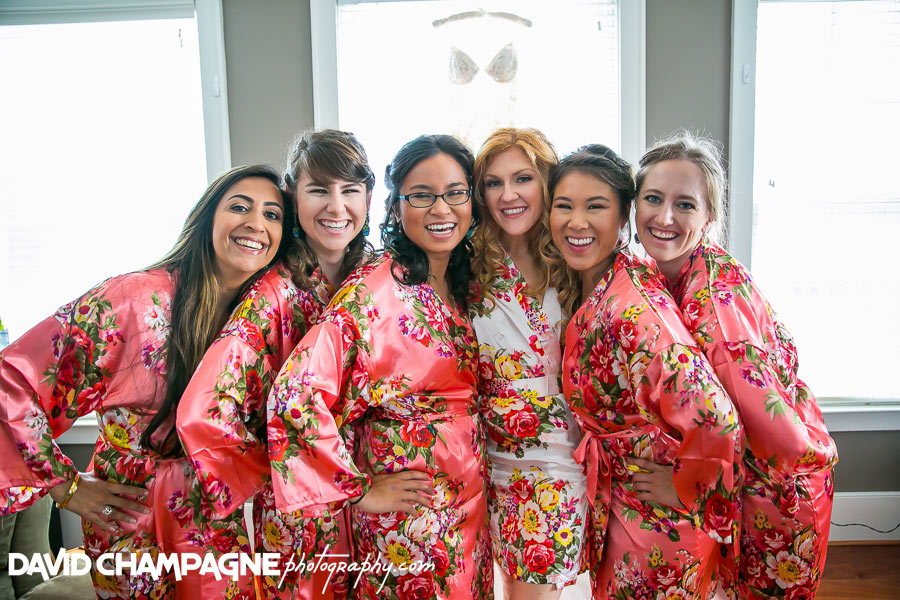 Today's colorful and fun bridal party started Michelle's wedding day to Stu by getting ready in matching robes and laughing a lot!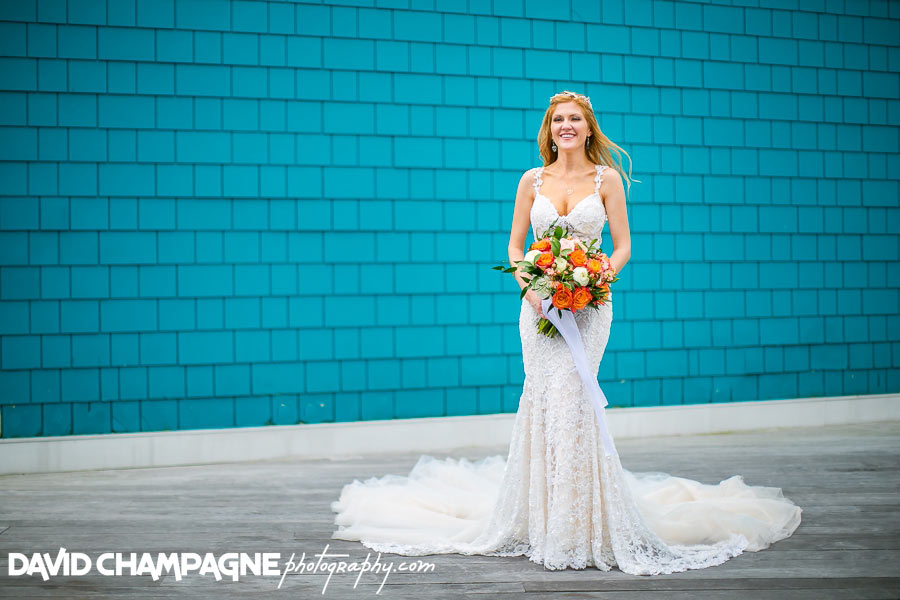 Once she was dressed and ready, Michelle looked absolutely stunning! "I think subconsciously, I've always wanted to be a mermaid princess, and this was my opportunity," she recalled. I couldn't love that description anymore ??‍♀️?!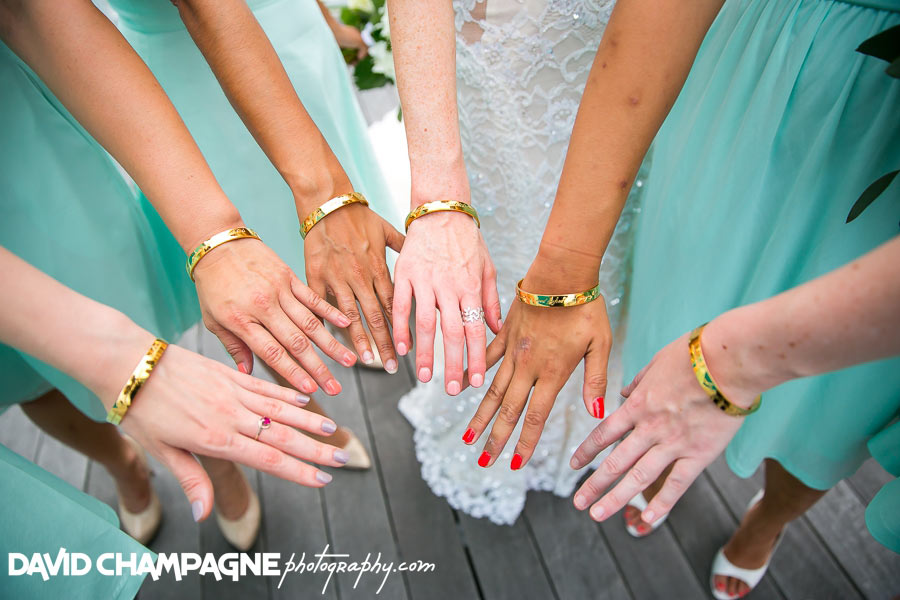 She gifted each of her maids matching engraved bangles and then, it was time to walk down the aisle!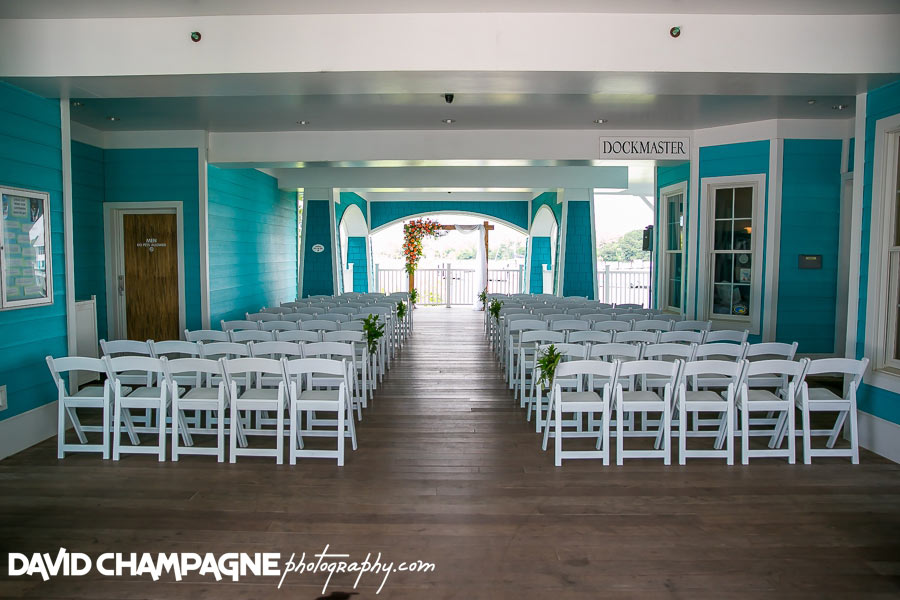 Unfortunately, because of a rouge rainstorm, the ceremony was moved onto the Oyster Farm at King's Creek in Cape Charles, VA's covered porch but Michelle and Stu didn't let that ruin their day!
The pair had met by happenstance when Michelle was on her way to a friend's bachelorette party and Stu was out with his roommate! The rest was history and Stu's roommate actually became one of Michelle's two maids of honor!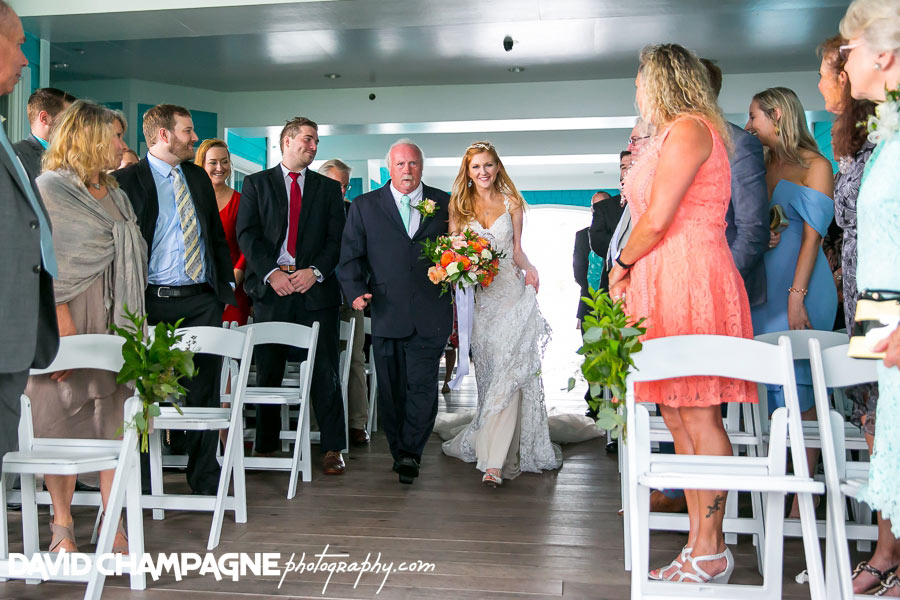 Michelle's uncle walked her down the aisle and she looked as happy as can be as she set eyes on Stu for the first time!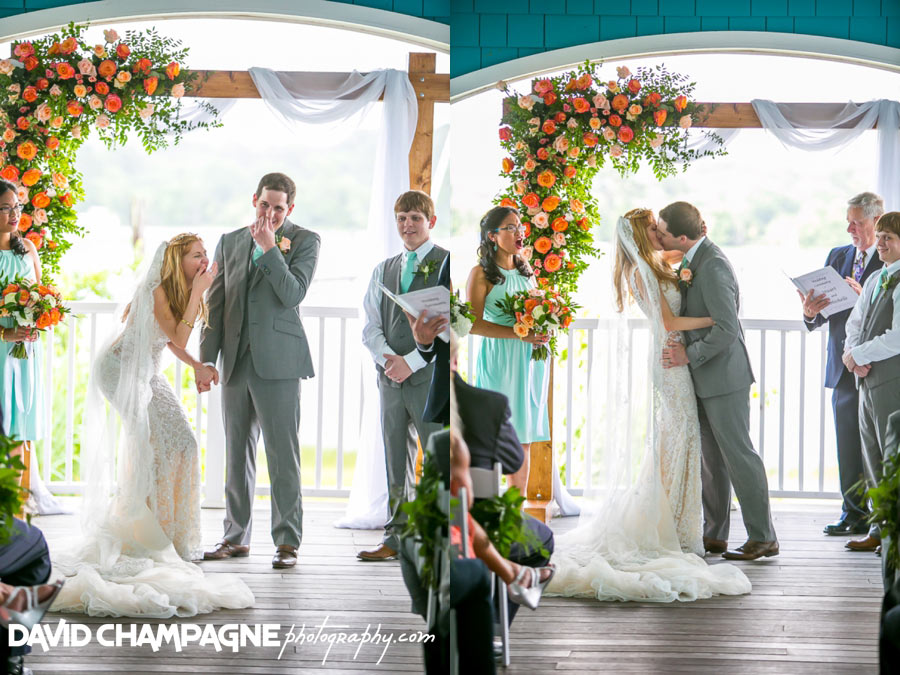 The fun-loving couple were then man and wife!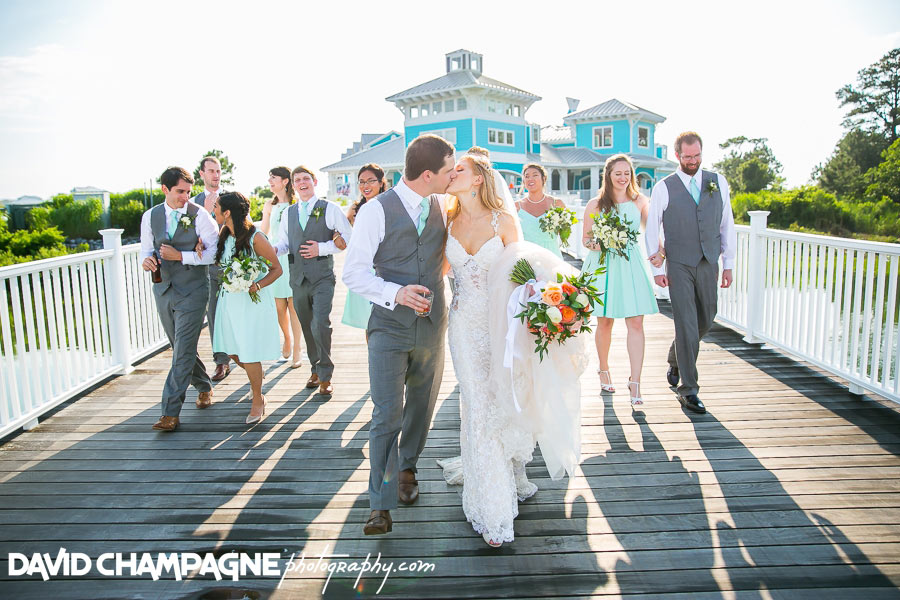 What an exciting day!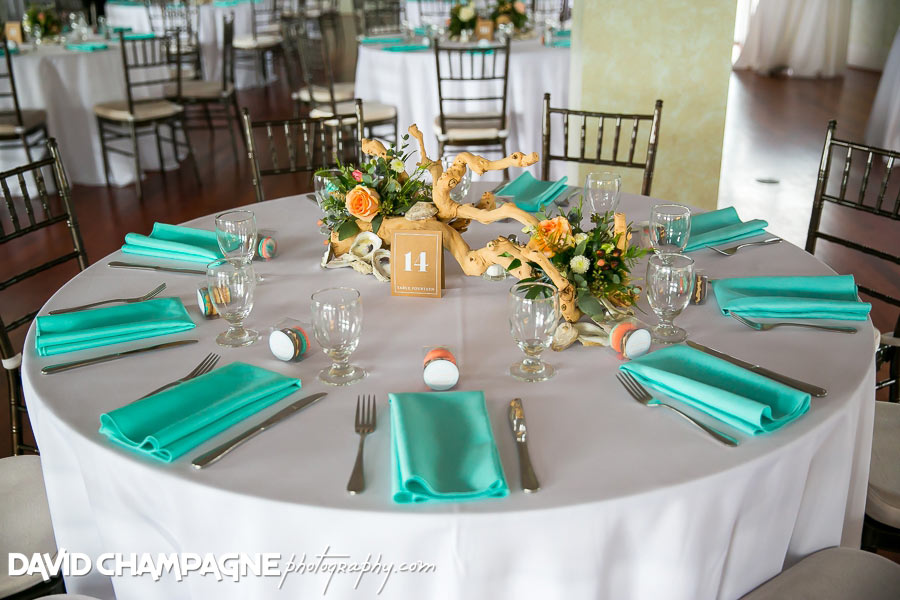 The coastal theme continued into the reception with floral and driftwood centerpieces…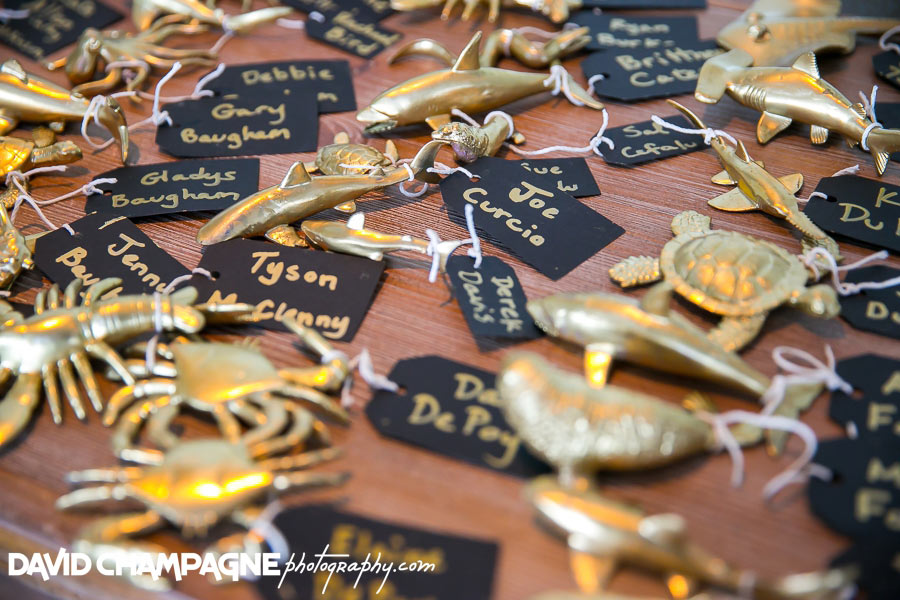 … And these adorable gold creatures that helped everyone find their designated seats!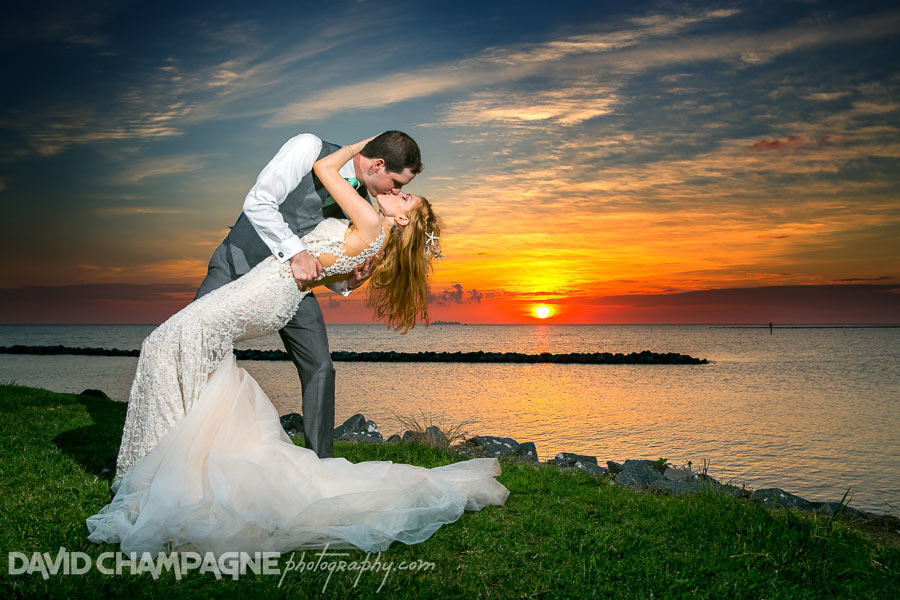 The party was a blast, but Stu and Michelle snuck out for just a bit to pose with this epic sunset.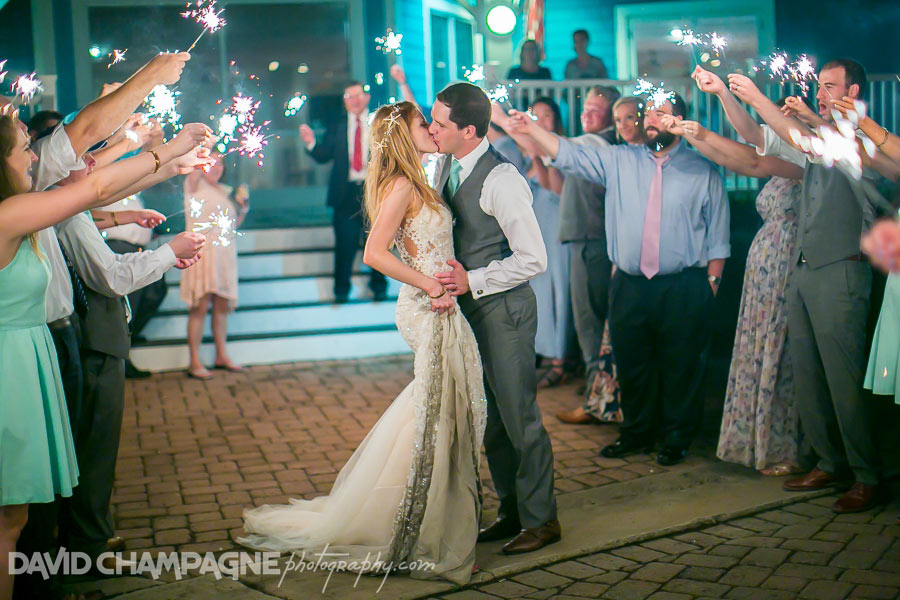 Congratulations Michelle and Stu!
From the Bride:
What was your favorite detail from the day? "My favorite detail of the day was probably our outfits. My dress is the most expensive article of clothing I've ever owned, but I felt like royalty. I'm usually bumming it in scrubs and don't get to dress up much. So Stu and I really went all out with the outfits, and I'm glad we did. He had a custom-made suit and we picked out every detail."
What advice would you give to a bride to be? "If you're going do your ceremony outside, make sure you love your plan B spot as much as your plan A spot! We had the most beautiful summer day all day, and 30 minutes before the ceremony: Torrential. Down. Pour. And we had to move it because it rained so hard for like 15 minutes. I've never chugged a glass of champagne so angrily. It was almost comical because that's the only brief shower that happened the whole day. At least it made for incredible sunset pictures, but I was inconsolable for 15 minutes because we had to move it for that very short storm. But luckily, past Michelle knew the pictures in the rain under the covered dock would be just as beautiful as right on the beach. And it actually made the ceremony a little more intimate and dreamy. So love your plan B!"
Photos by David Champagne Photography
Want to be featured on this weekly online blog? Just email us! Want to be featured in our printed magazine? Just email us! **Being on this online blog does not hinder or guarantee a wedding will be in the printed magazine, both are up to the discretion of the publisher, Angeline Frame. If your wedding has been chosen for print, she will reach out to you directly.** Thank you for following Virginia Bride Magazine! Stay tuned for more weddings and the best Bridal Shows in Virginia!