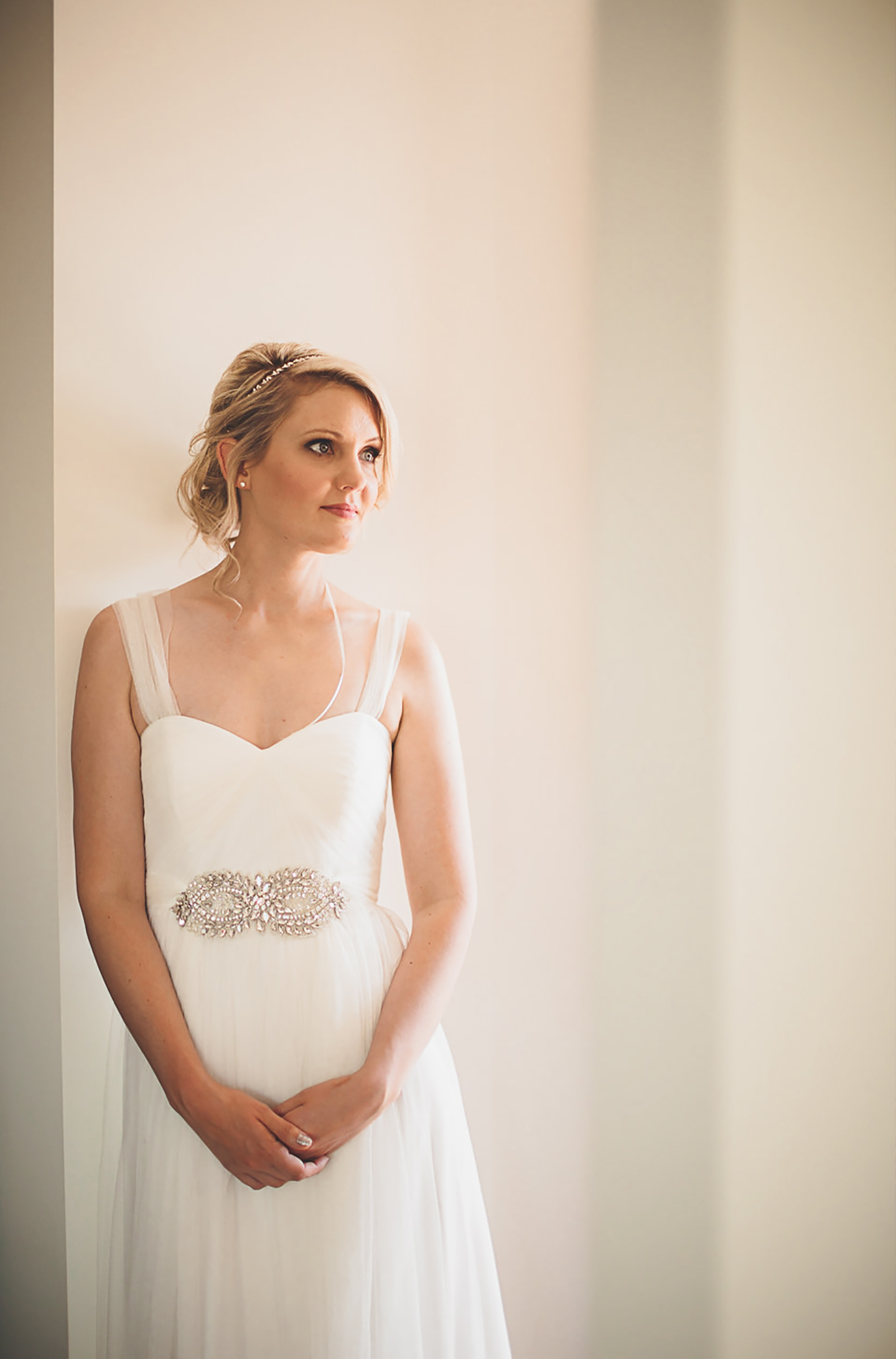 Meet Merinda, today's stunning bride! She is a self-proclaimed tomboy who was married in November of 2016. She looks like a princess to me in this flowy dress with her blonde locks effortlessly pulled back. She actually ordered her dress online from BHLDN without trying it on first too!
"I finally took a leap of faith and ordered a simple strapless gown with a fitted bodice and flowing tulle skirt. Once it arrived I was relieved as it looked like the picture and only needed minor alterations to fit me properly. I added straps to make me feel more comfortable (I didn't want to potentially be pulling it up all night!) and a diamante embellishment/ belt to give it a bit of sparkle without being over the top! All up the cost was less than $500 and I couldn't have been happier with the end result." Merinda said.
What a deal!
Their outdoor ceremony was relaxed and laid back just like Merinda and Rhys.
Rhys actually proposed to her on a car ride up to see their families on the Christmas Eve prior. Merinda says he was so relaxed, she didn't see it coming but gladly accepted!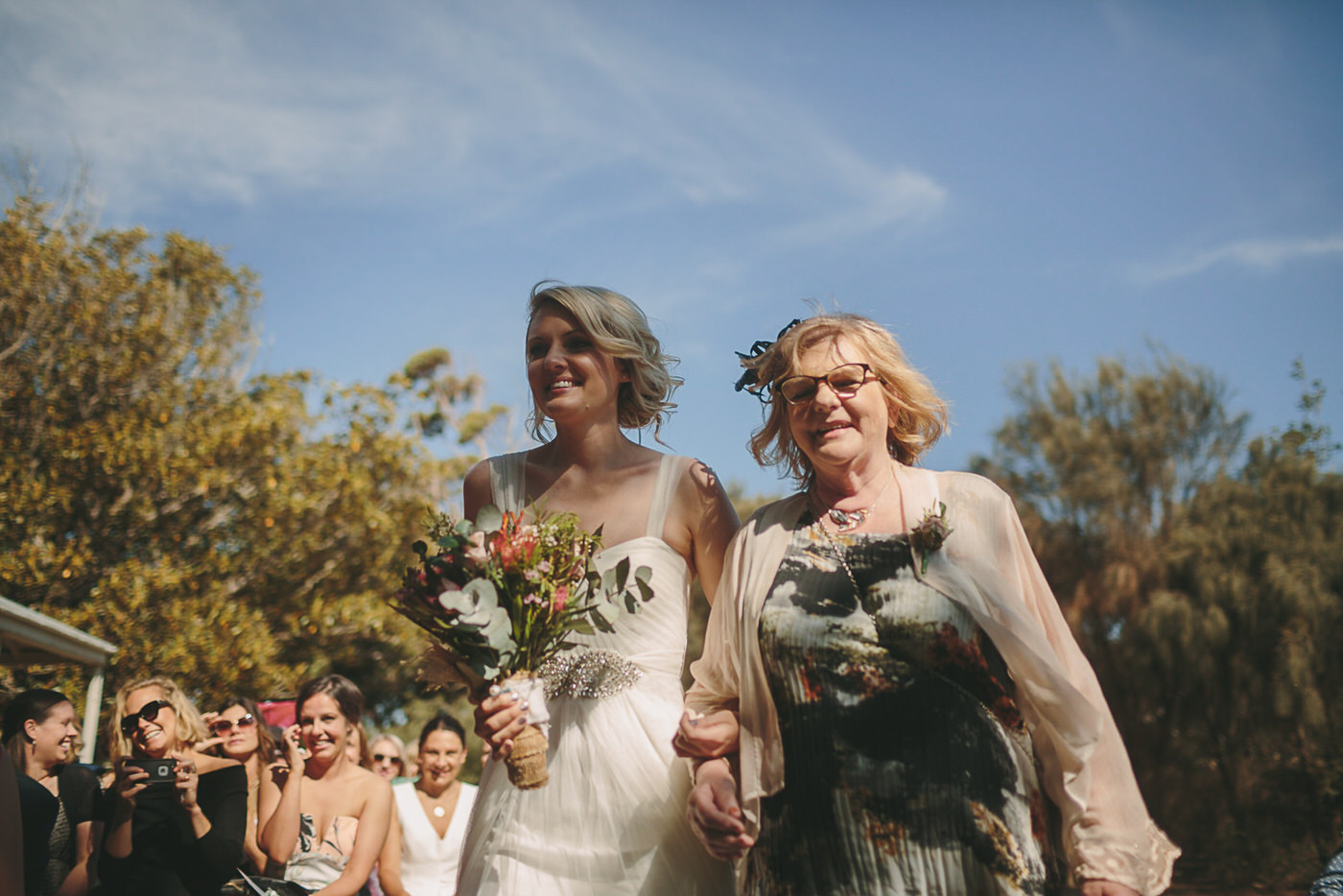 Merinda's mom walked her down the aisle and they both shared the sweetest, most genuine smile the whole way!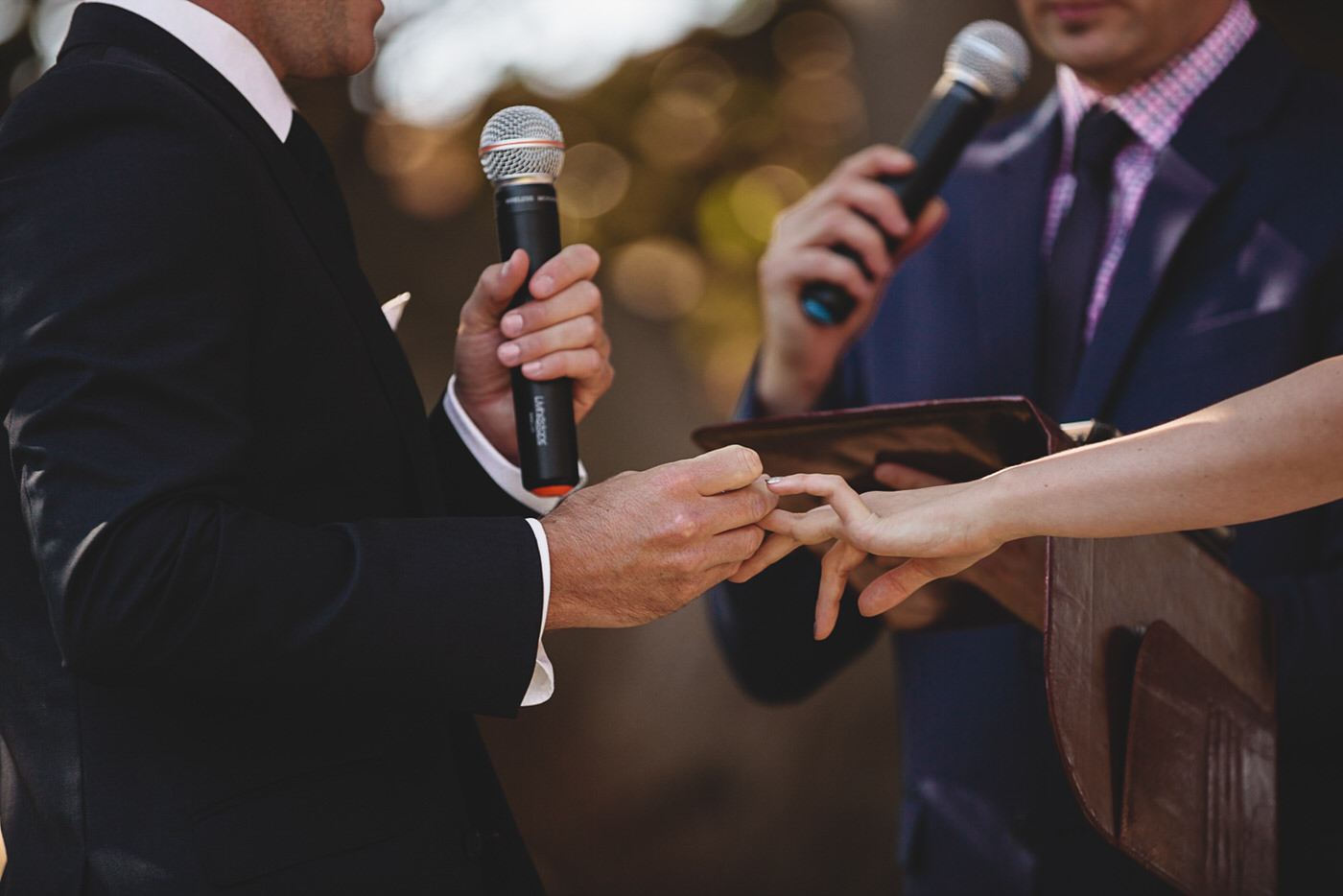 Rhys and Merinda exchanged vows and rings…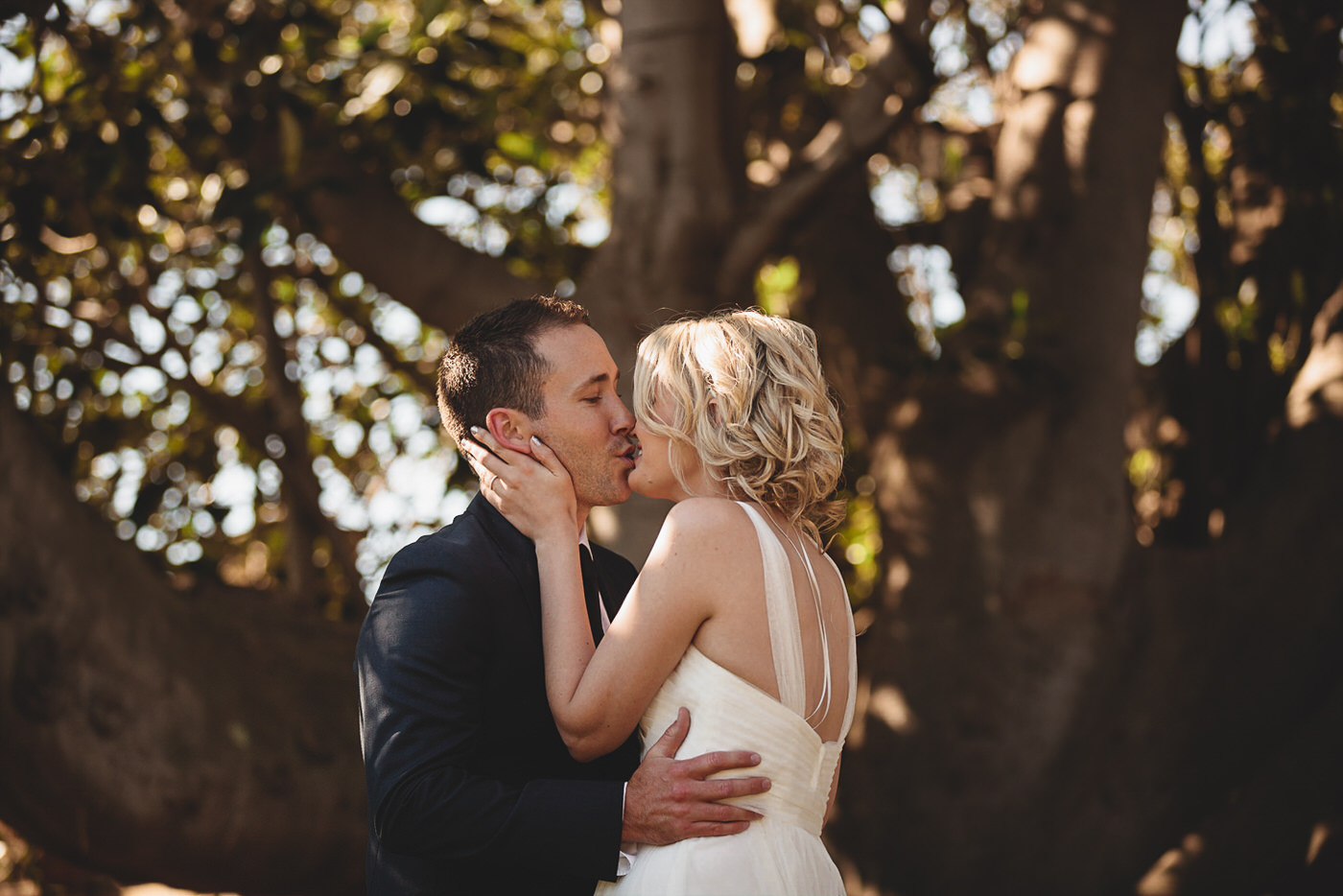 …and were married!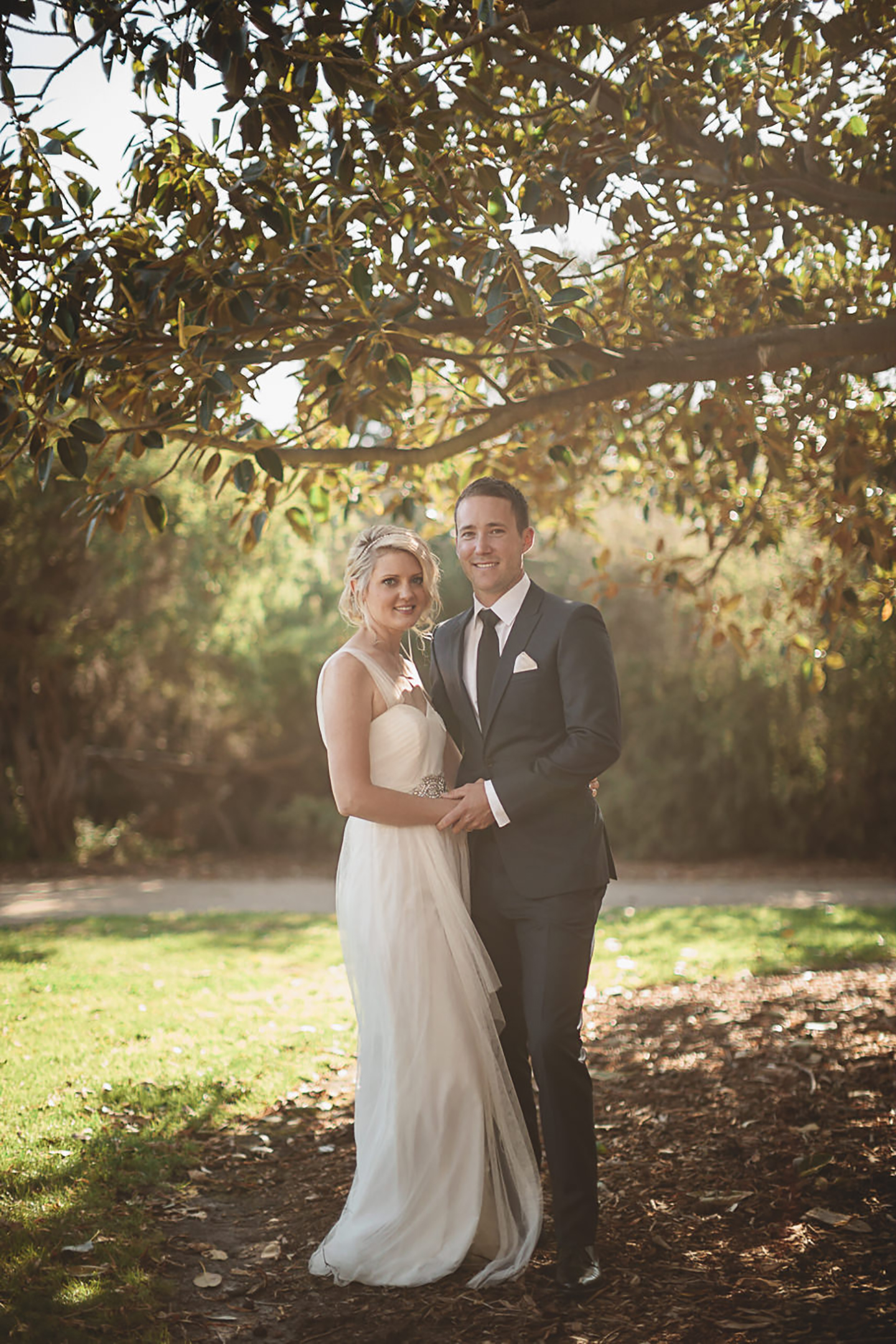 Don't they make the cutest couple?!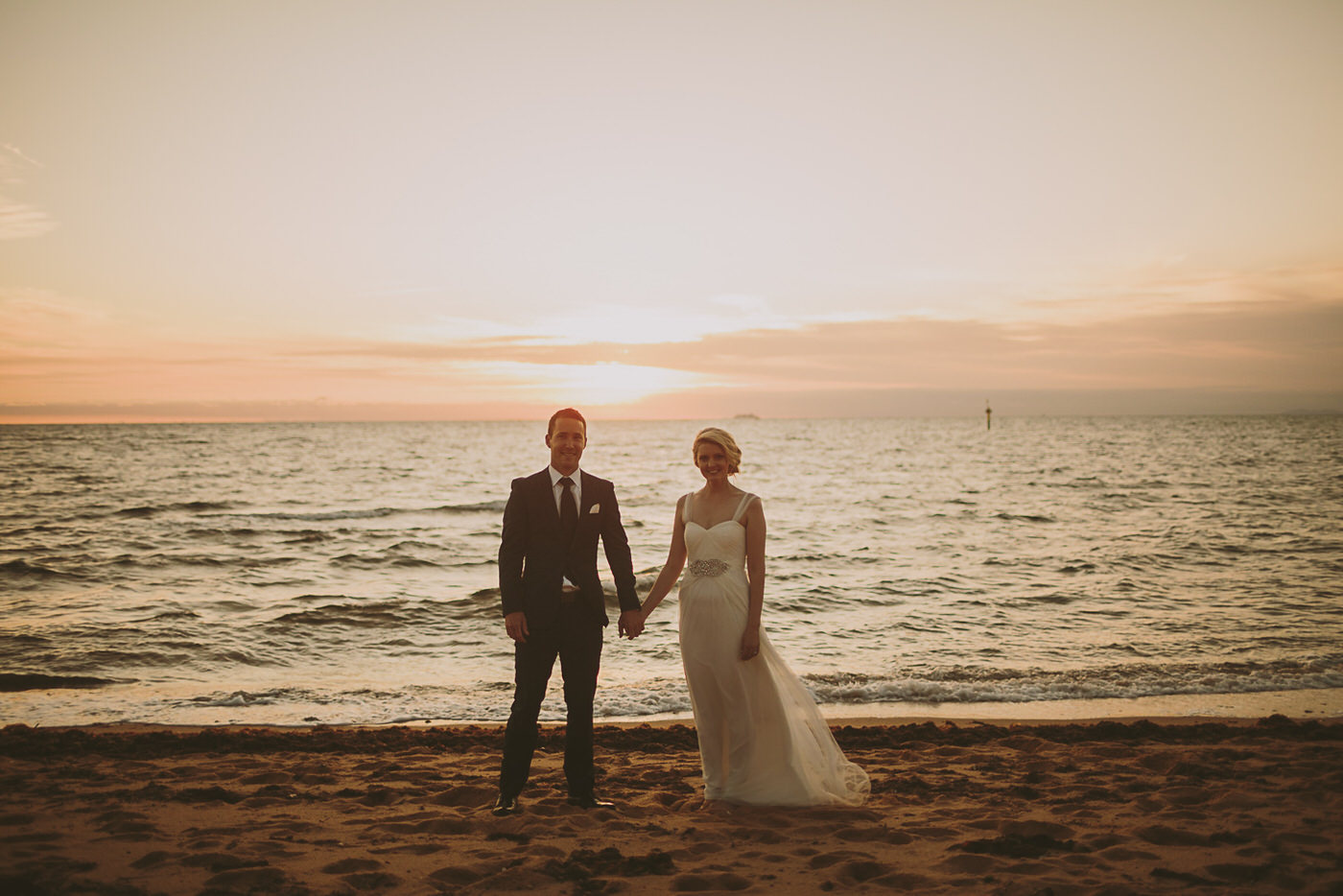 Just after the reception got started, they snuck away to the nearby beach for these perfect sunset photos.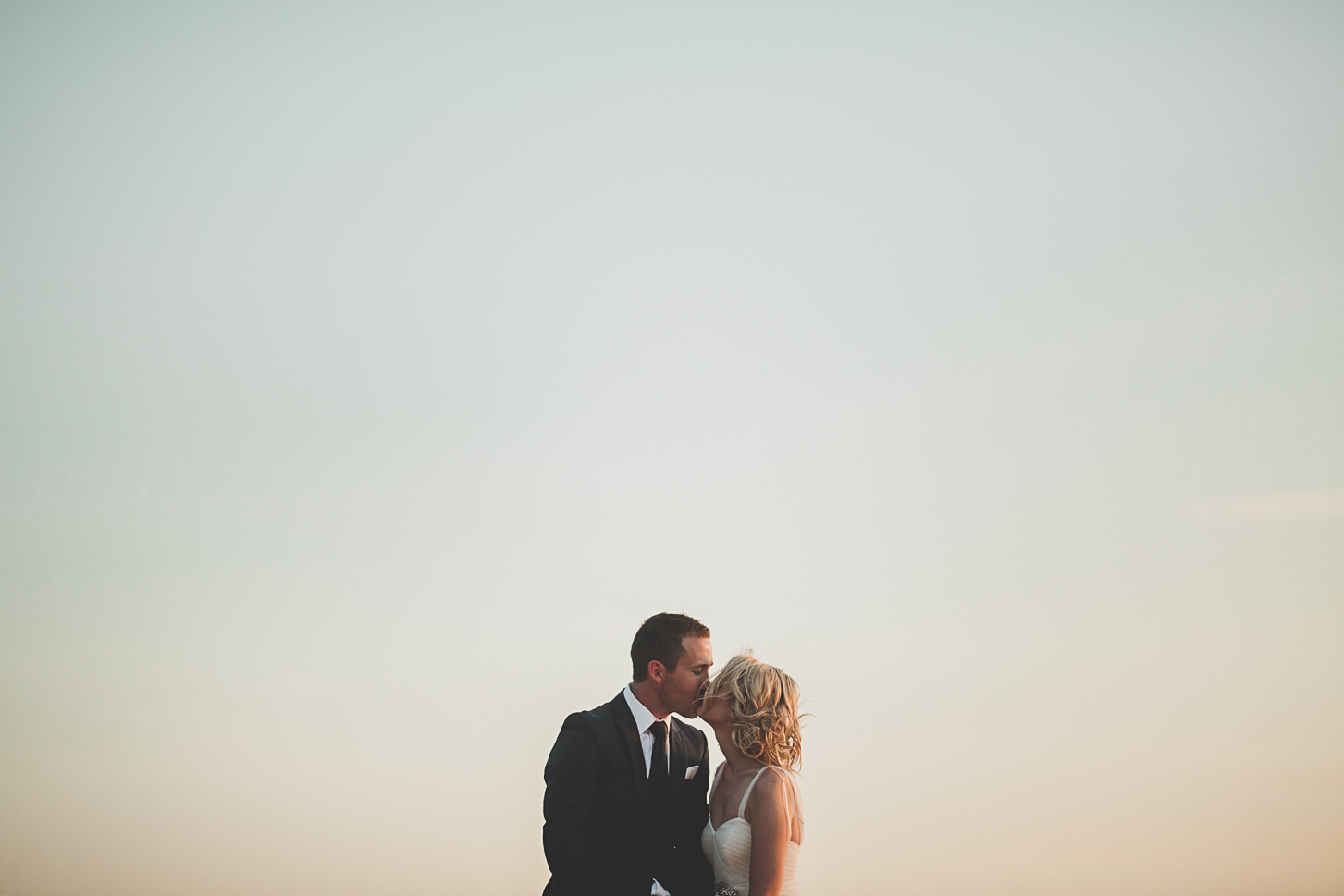 Breathtaking! And I still can't get over Merinda's hair! So easy going and perfect looking!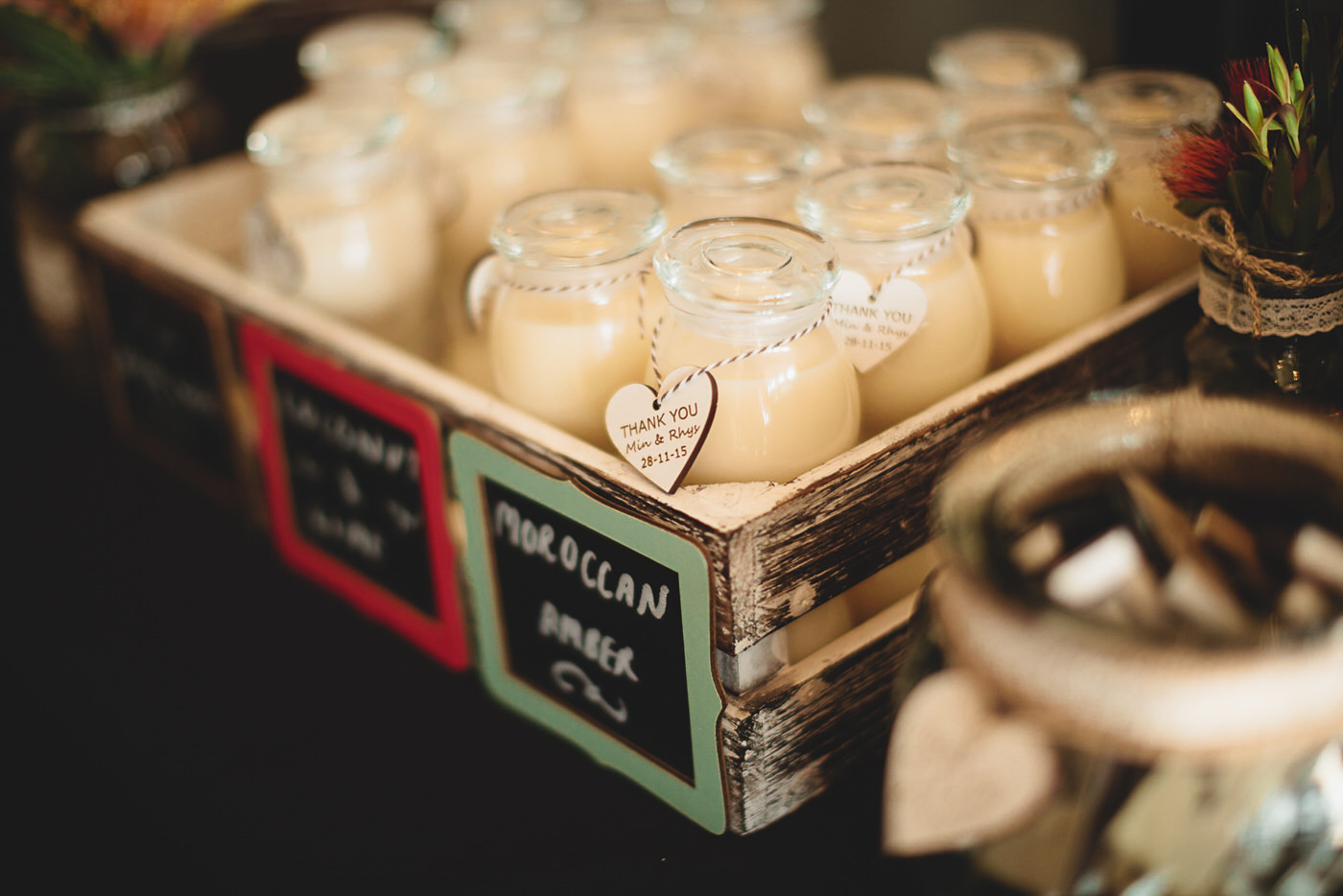 The rustic theme carried over into the reception! They even had candles and matches to give their guests with tags on them with their wedding date engraved.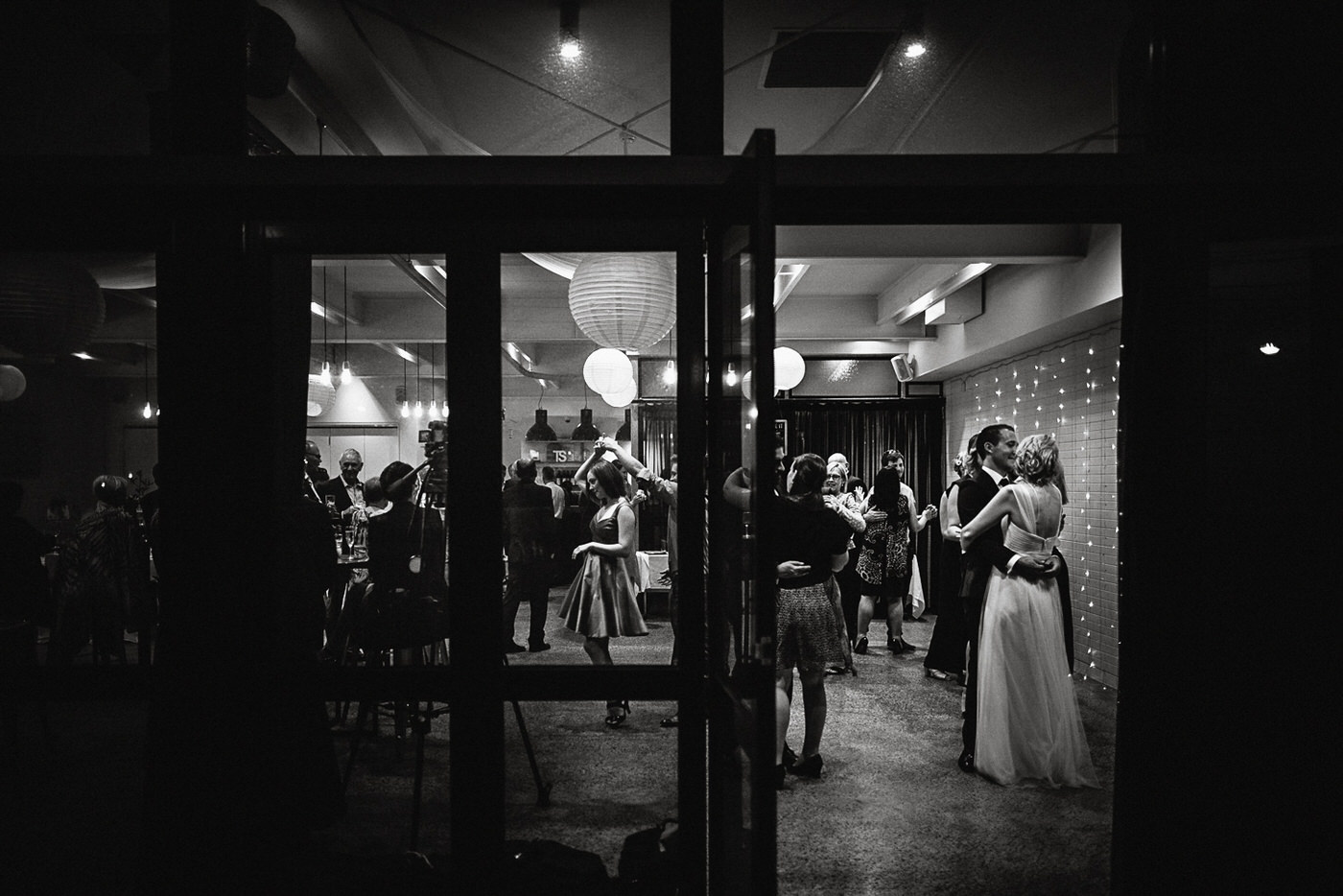 The party ensued and everyone had a blast! Congrats Rhys and Merinda!
From the Bride:
What was your favorite detail from the day? "The photos we had done down on the beach as the sun was setting. Although by this stage I was in party mode and didn't want to leave the reception, it was actually lovely to get away and spend a moment together, just the two of us, so we could take a breath, talk and just be with each other. Darin timed this perfectly creating my favorite moment and taking my favorite photos from the day."
What advice would you give to a bride to be? "Enjoy the day as it goes so quickly! Don't sweat the small stuff on the day, just enjoy yourself and have fun with the people you love. Also be prepared to feel a bit out of sorts after the wedding. So much planning and preparation go into the day that it can feel a bit strange getting back to your normal life where all your time isn't dedicated to crossing things off a list!"
Photos by Darin Collision