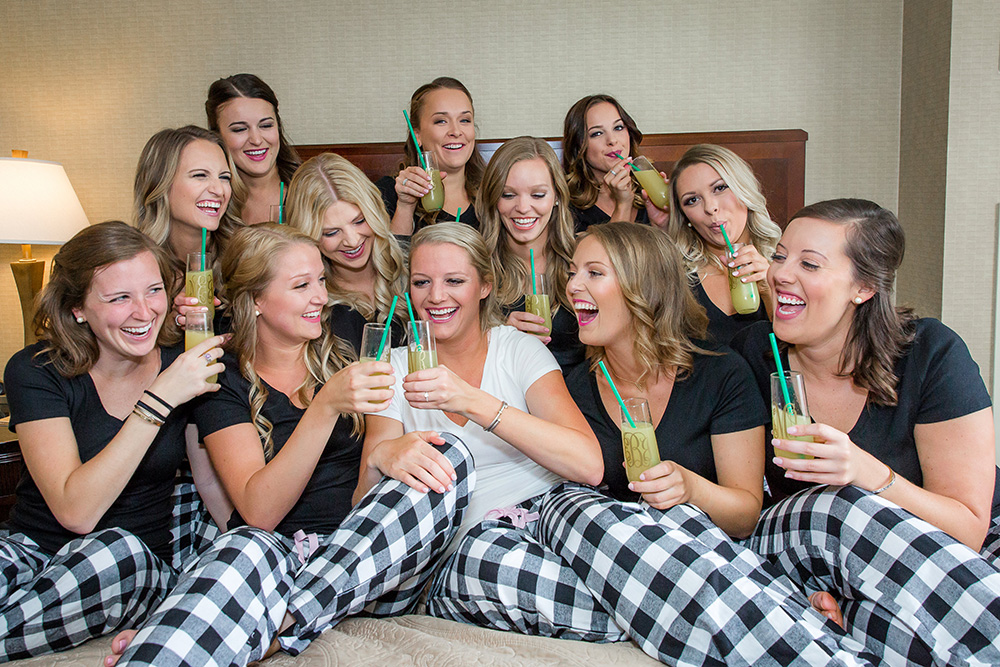 According to today's Bride, Madison, "Large bridal parties call for a large amount of fun and a large amount of love!" And that couldn't be closer to the truth for her big day with her 11 bridesmaids by her side!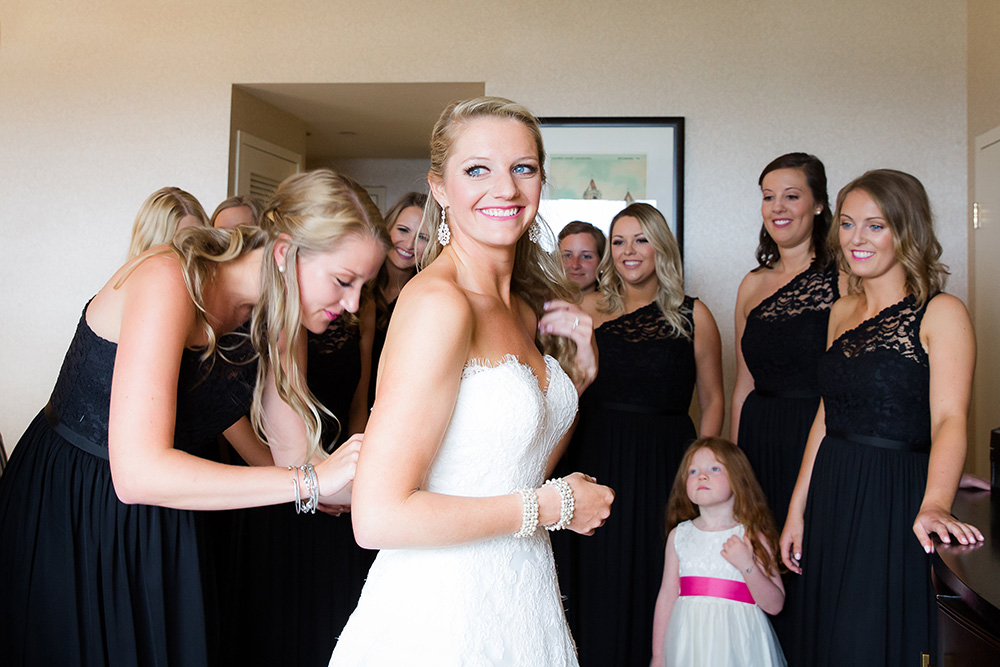 She met her hubby to be, Lane, at a South Carolina Football game when she was a sophomore in college. They didn't start dating till a bit after when they saw each other again at Madison's brother's graduation party and as you can guess, the rest was history!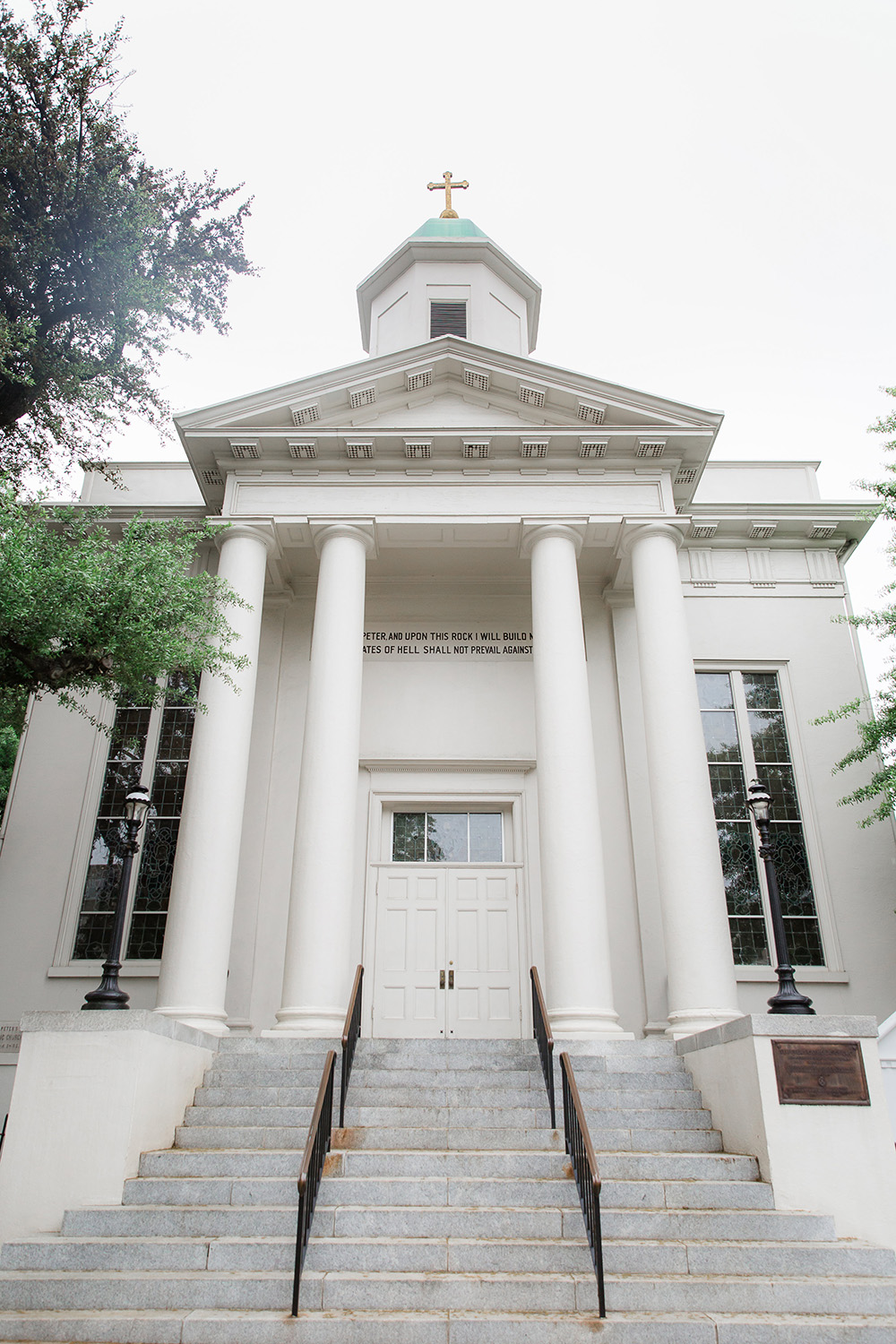 They were married on April 22, 2017 in Richmond at St. Peter Catholic Church, but before she could walk down the aisle, she had the sweetest first look with her dad and brothers.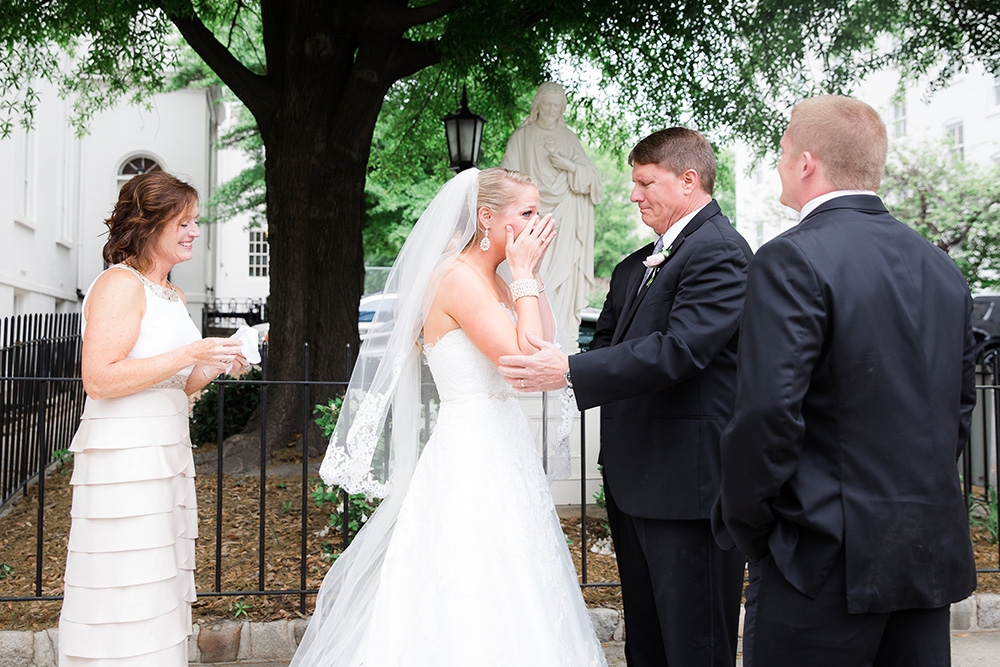 Madison, you are a stronger woman than I am…I would have been a puddle of tears if I had done a first look with my dad! Such a sweet and memorable moment though.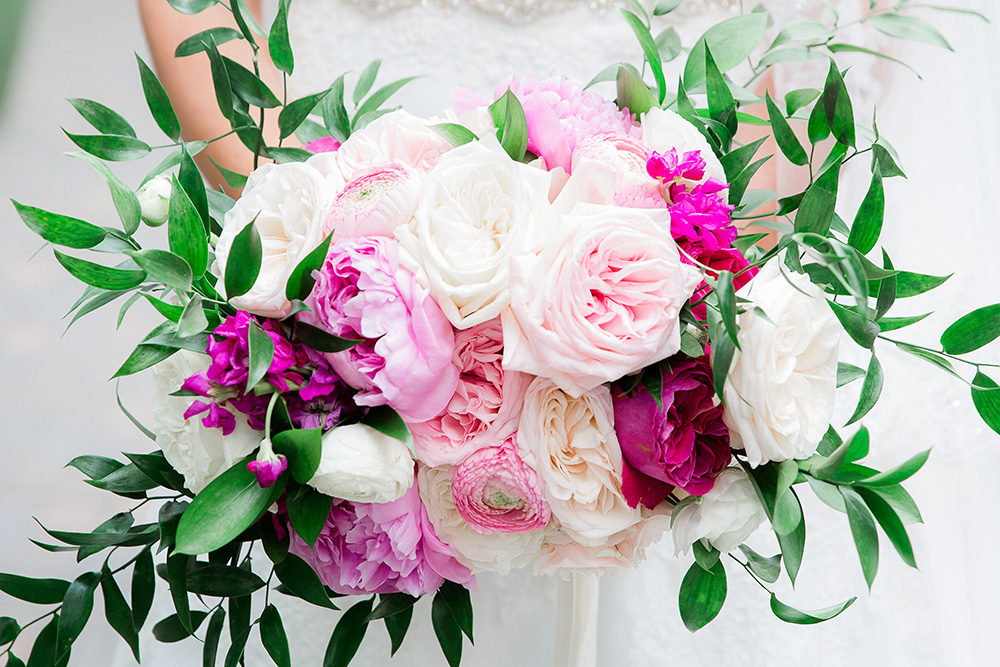 Then, with this PERFECT bouquet in hand, it was time for Madison's walk down the aisle.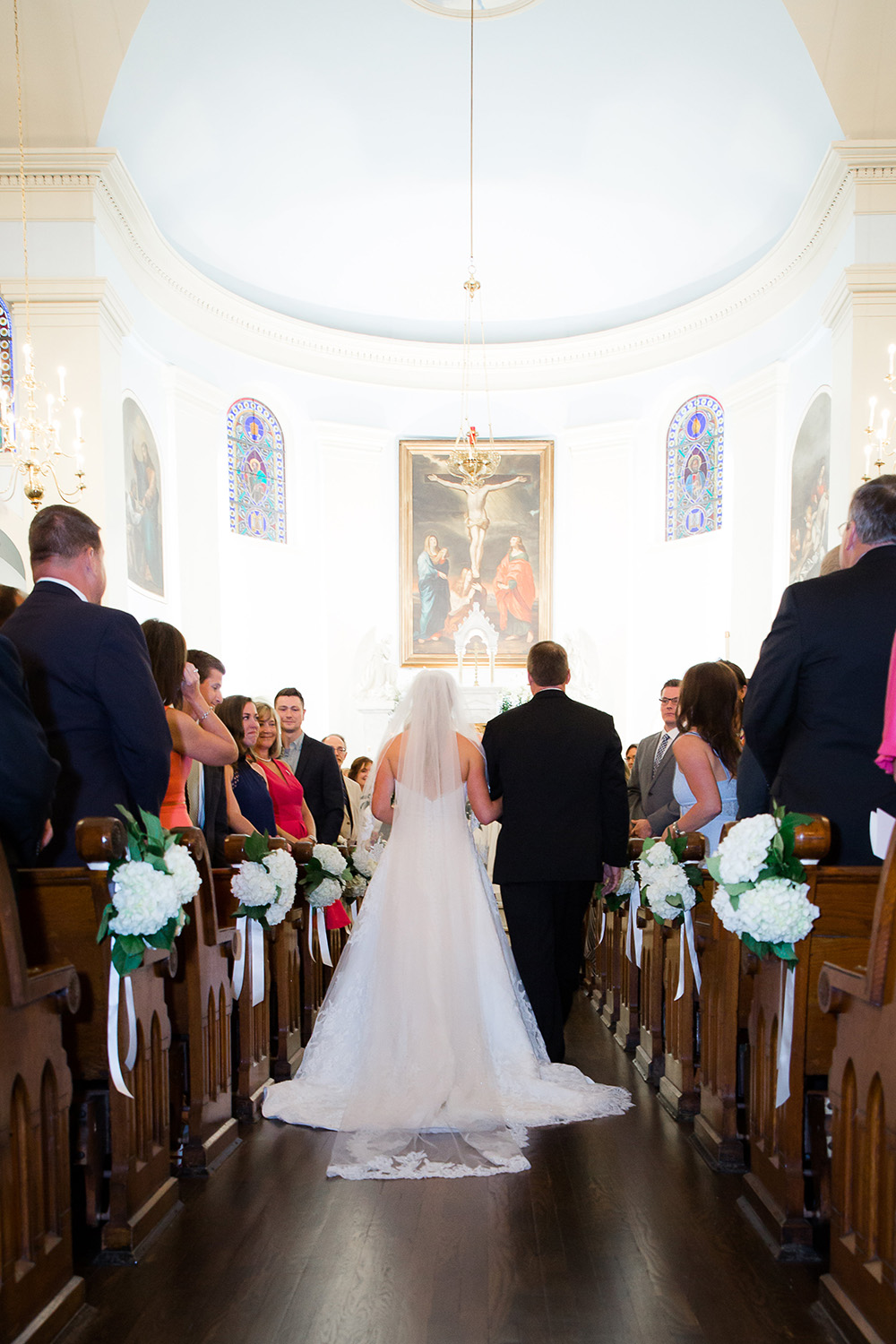 "Having him lift my blusher over my face at the altar then passing me off to my future husband was something I will never forget," Madison said.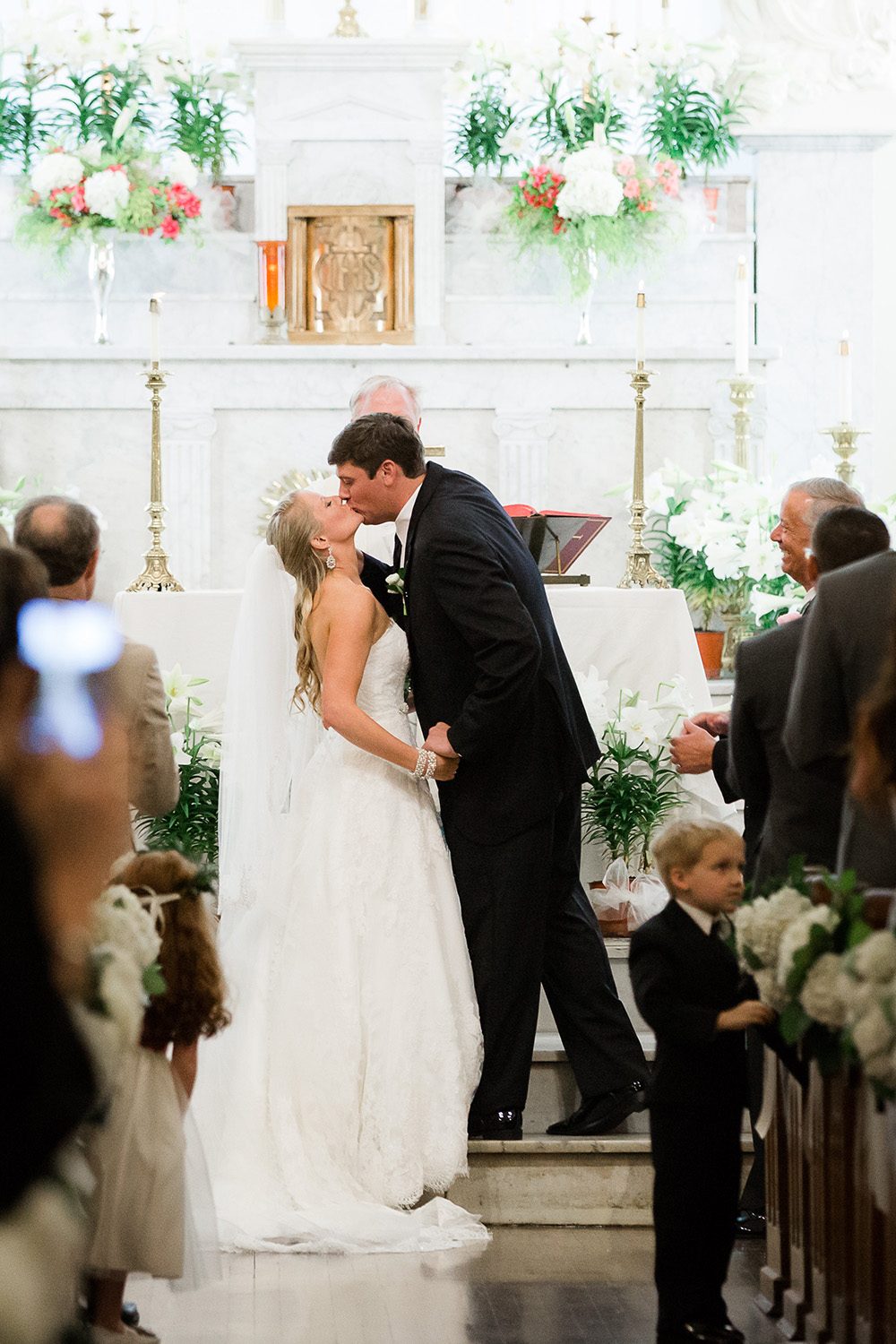 Shortly after, she was pronounced Lane's wife!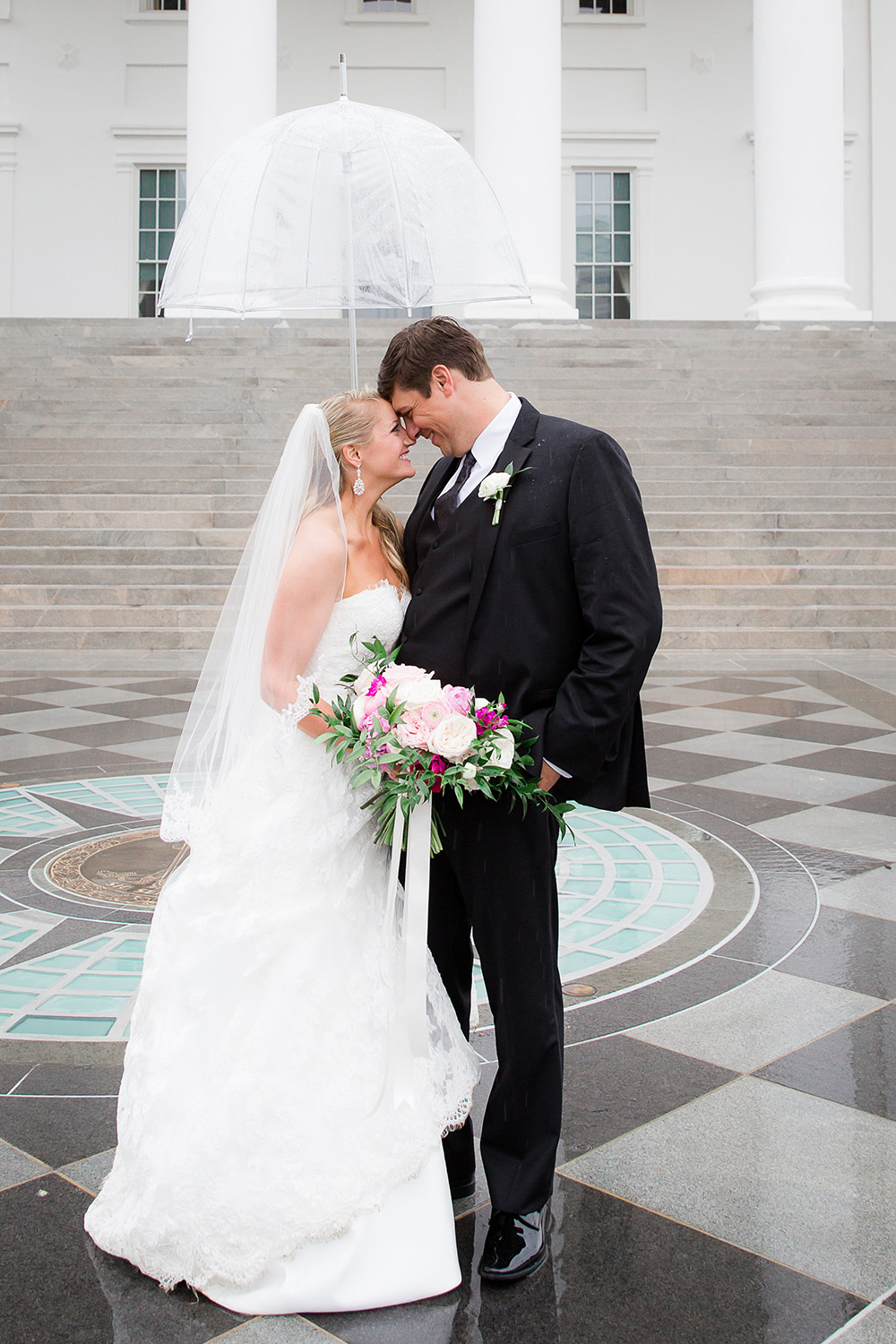 And what a cute couple they make!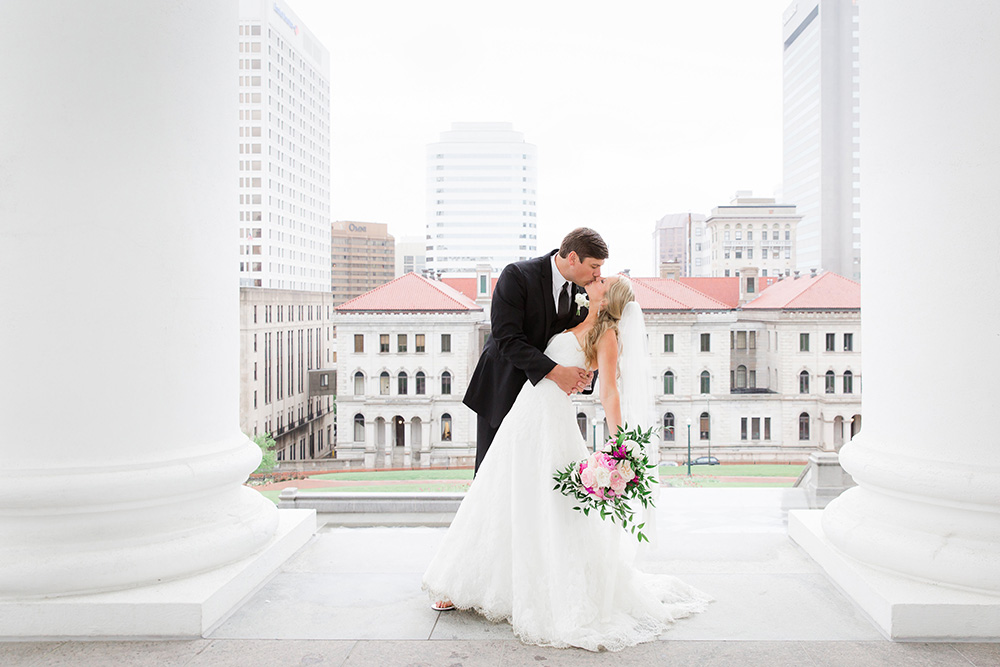 After the ceremony, they snuck off to the Virginia State Capitol Building which was an AWESOME idea because this photo is STUNNING!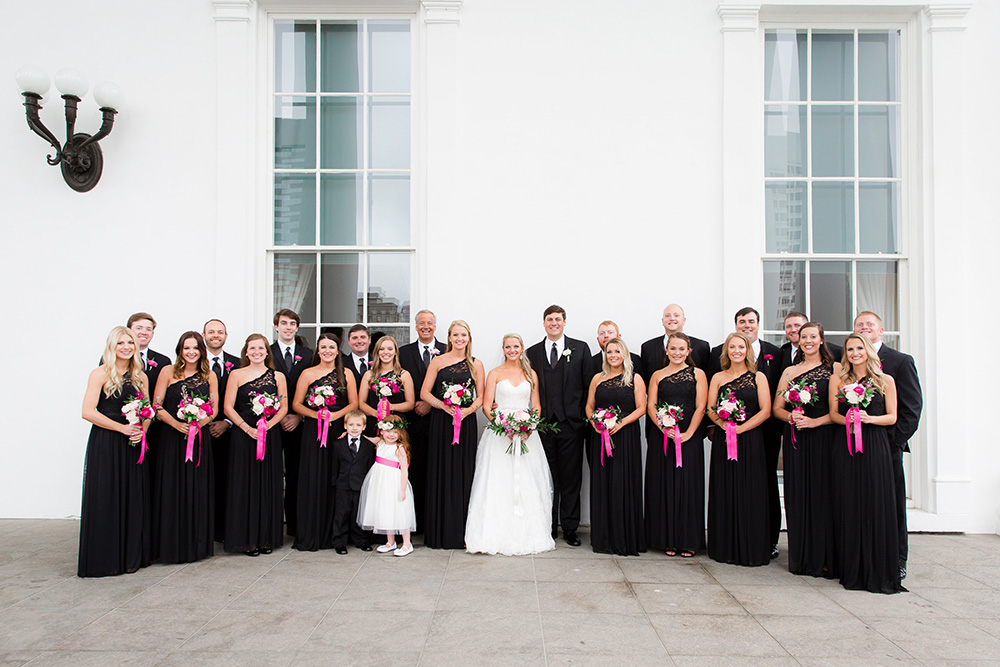 Their bridal party kept things classic in all black with pops of pink.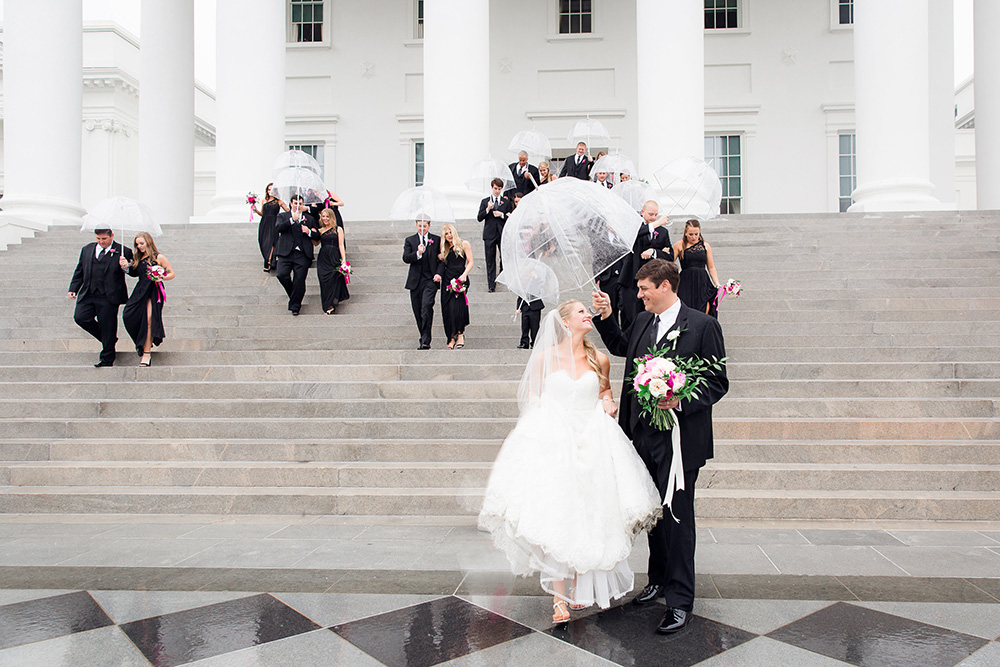 After the photos, they were off to the Omni for the reception.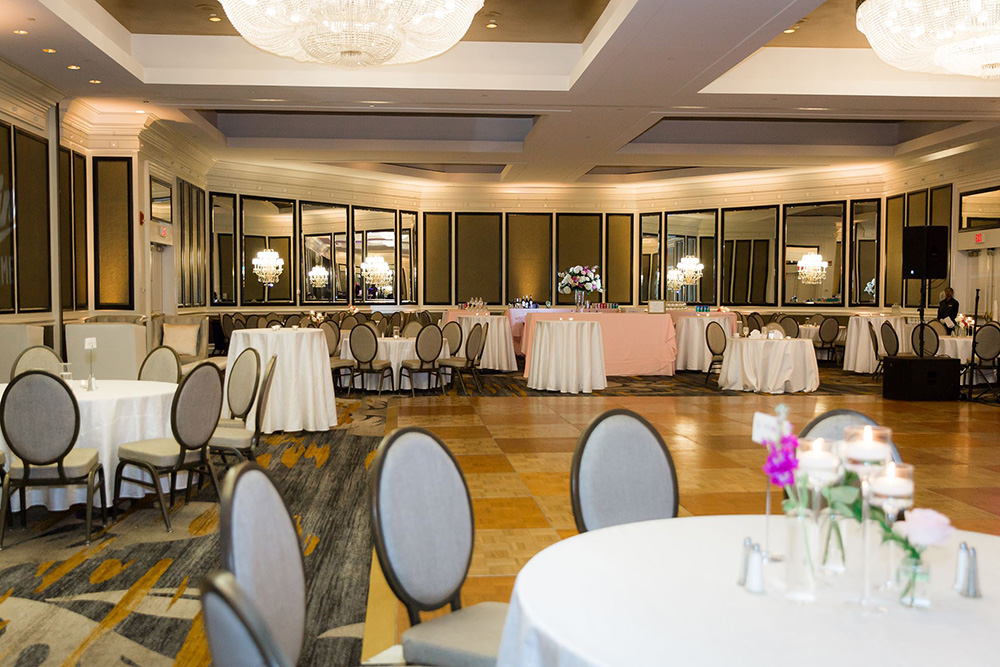 This photo was taken prior to everyone entering the reception. I tell you this because they planned on repurposing the bridesmaids bouquets as table toppers…I actually did this at my wedding too. Madison, we're geniuses 😉 .
Brides, you don't have to spend a bunch of time and money on decor to have the perfect day!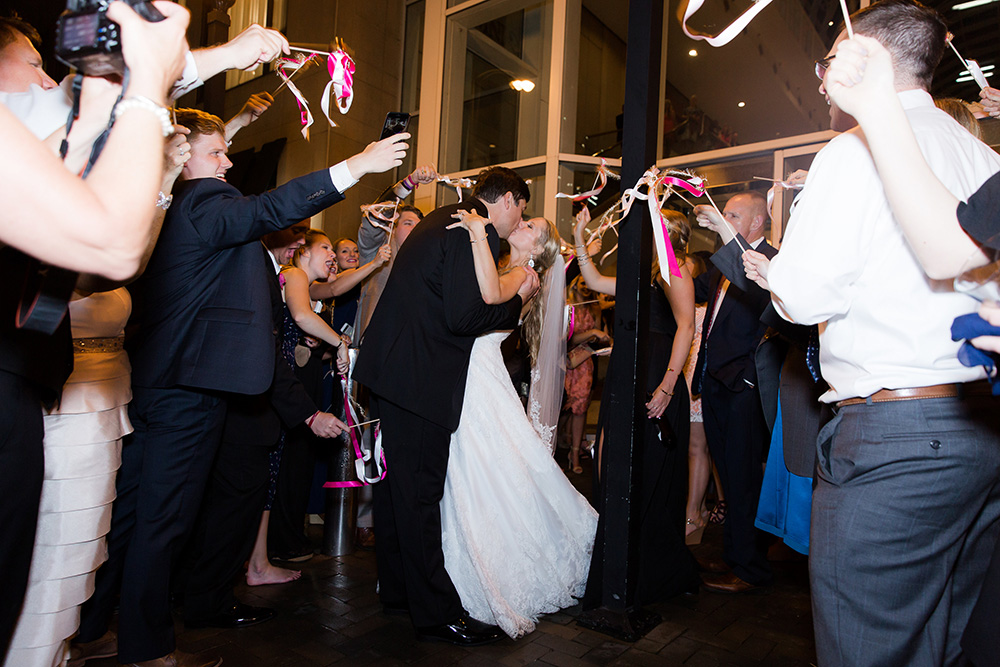 They ate, they danced, and at the end of the night, they left in a shower of ribbons! Congrats Madison and Lane!
From the Bride:
What was your favorite detail of the day? "This is tough… I absolutely LOVED the florals! They were so beautiful and so perfectly constructed- this goes for the bridesmaids bouquets, the arrangements at the Omni, AND my bouquet was to die for! I also really loved the cake- that thing was enormous! And smelled so delicious. It was simple and classic but detailed. And if I could add one last bit.. We got carried away in a horse drawn carriage which is something I have dreamed about since I was a little girl. This was a surprise to me & Lane. We found out the morning of the wedding that we would leave this way and that was really special. Thank goodness the rain held off for that moment!"
What advice would 
you
 give to a 
bride
 to be? "Weather is totally out of your control. Regardless of if you are spending your special day in indoor venues or outdoor venues, stressing about the weather is pointless. It poured down rain the entire day of our wedding. We took pictures in the rain afterwards- my hair got destroyed to the point where I didn't take off my veil during the reception- BUT I think the romance behind the rainy day wedding photos is going to be something we will cherish forever. Rain or shine, look at the glass half full! We can't wait to see our photos in the pouring down rain- something we did not ever vision ourselves having."
Virginia Bride Magazine features the best Virginia Weddings and Virginia Bridal Shows. Find it  all in one place. Check our blog posts regularly for the latest show information.