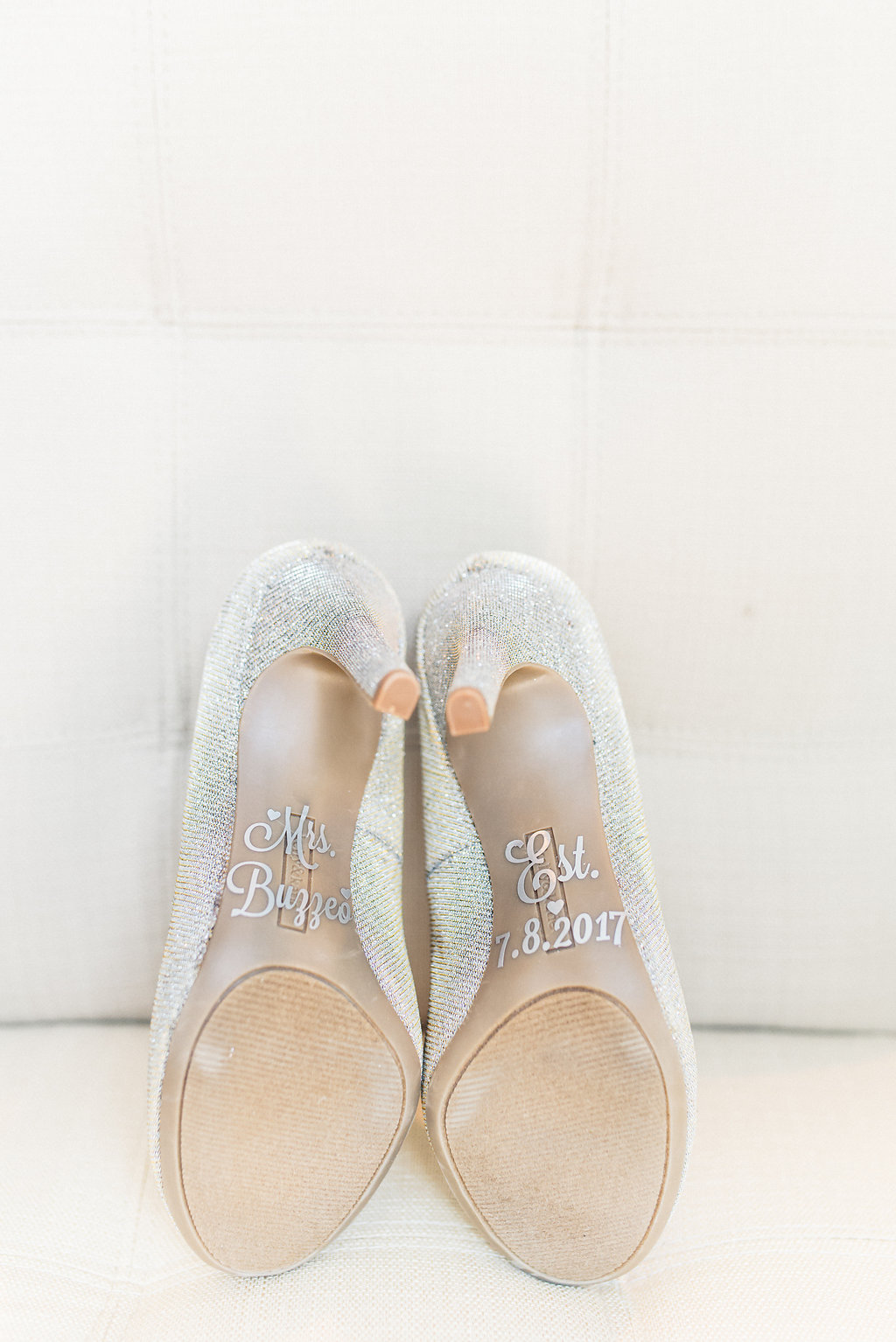 "I never expected to marry the first person I dated, but that is our love story!" said today's bride, Lindsey. Any love story that begins like that is bound to be adorable, wouldn't you agree! The pair went to their 8th grade dance together but went to different high schools and drifted apart. Connor and Lindsey reunited in college and one day Connor popped the question!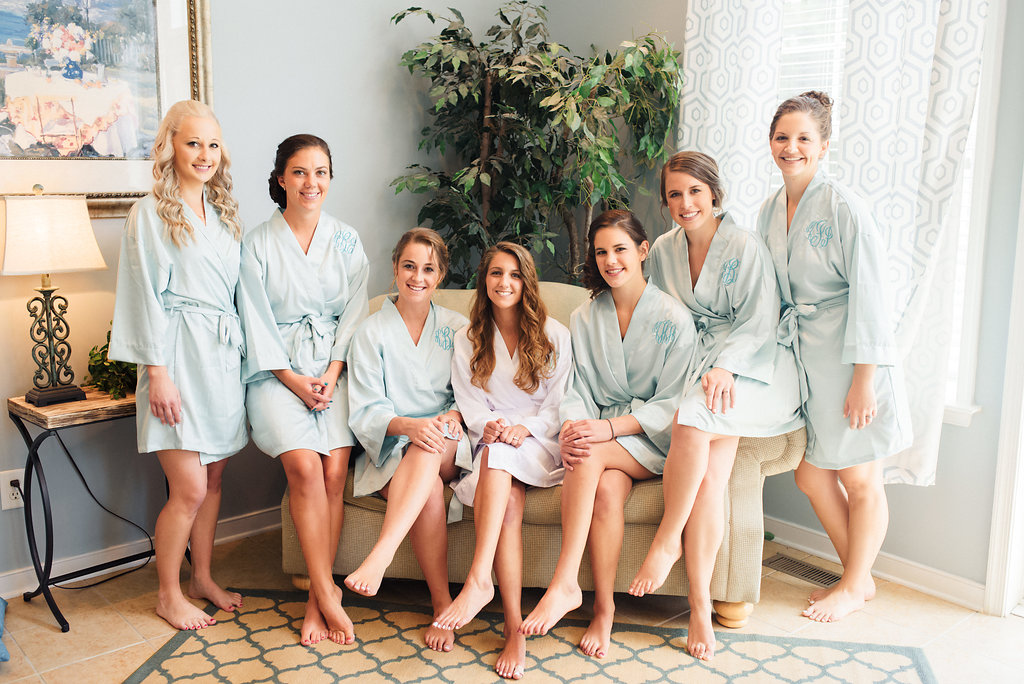 Once dressed in her lace, sweetheart neckline gown and veil, she was ready to see her man!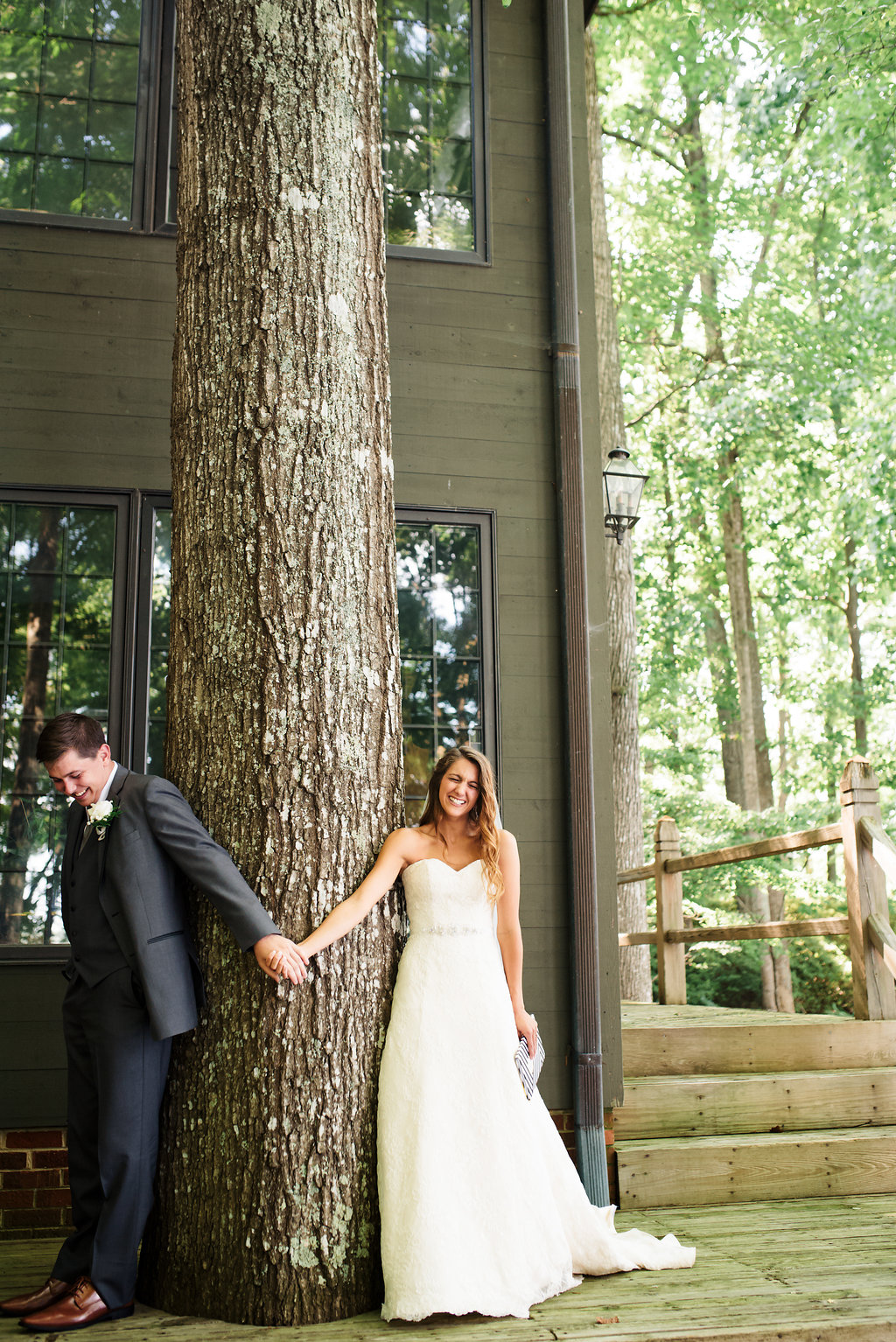 But being a traditional couple, they opted out of a first look and kept their eyes closed as they held hands and prayed before the ceremony. Looking at the smiles on their faces, I'd have to guess it must have been tough to keep their eyes closed. So cute!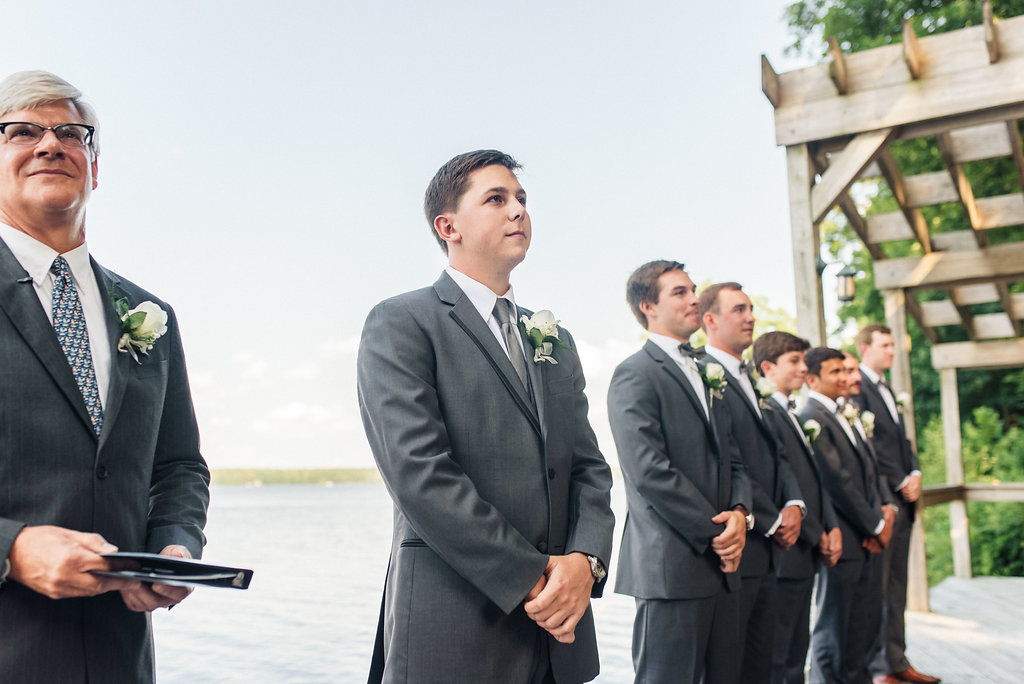 Patience is always rewarded though and the moment came for Connor to see Lindsey as the sun set began over the lake.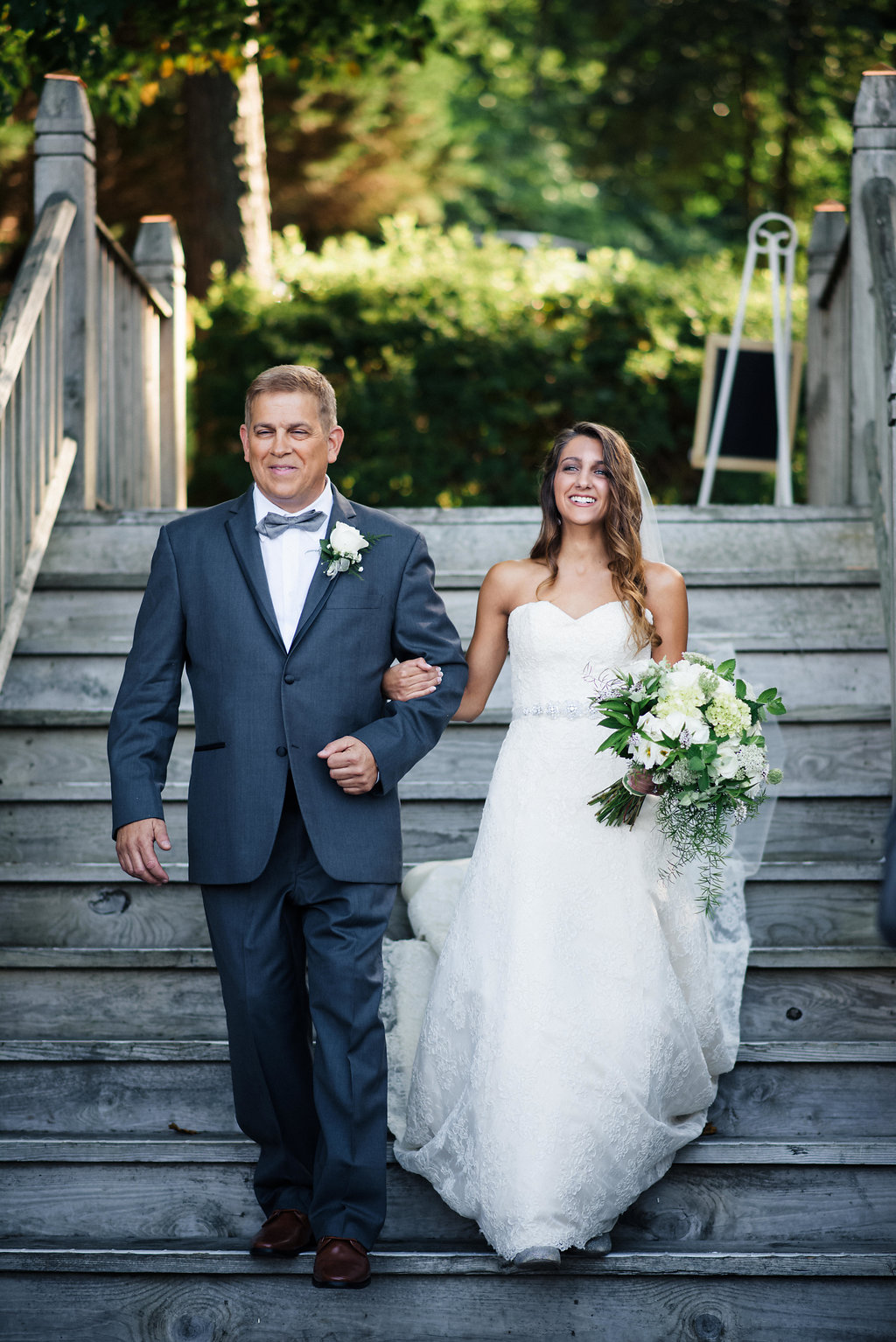 She looked so happy as her father walked her down the aisle.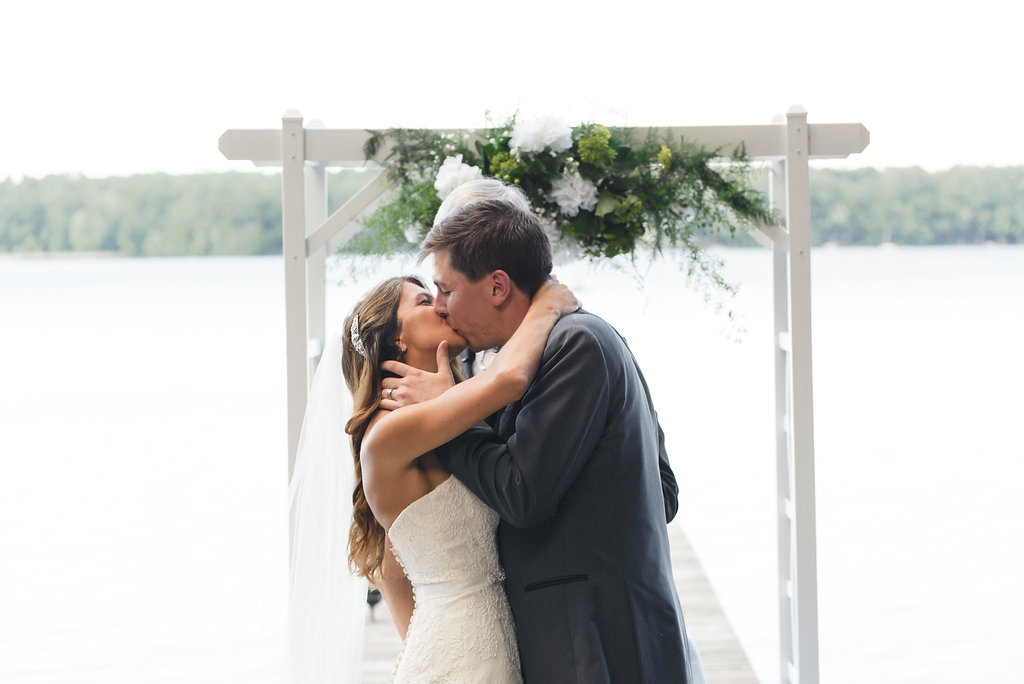 After pledging forever, they were named man and wife!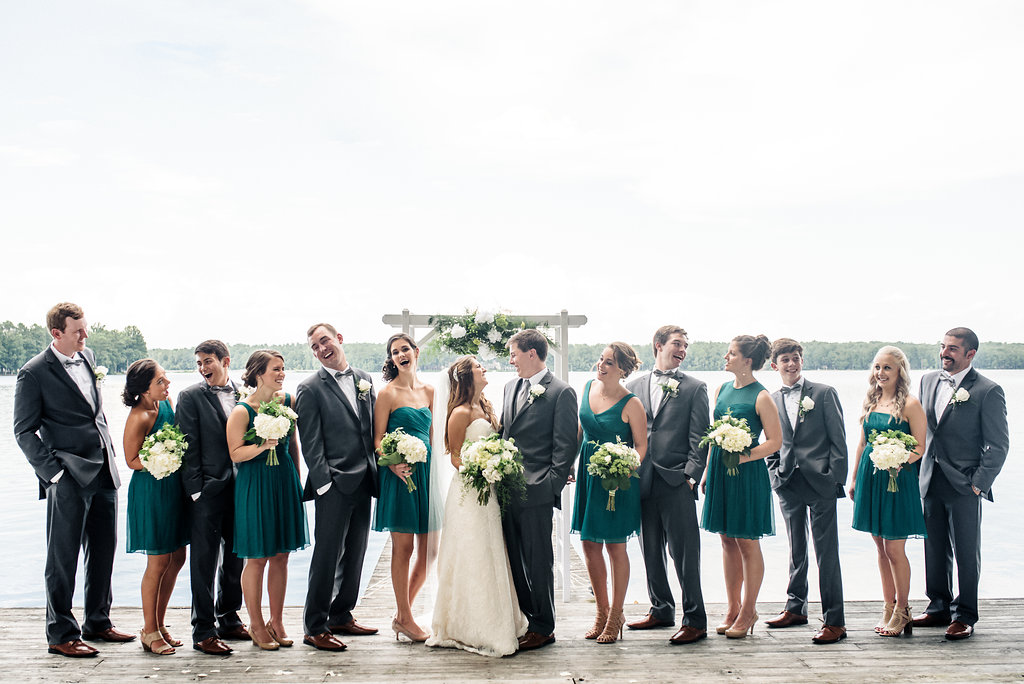 What a view! And I love the bridesmaids green dresses!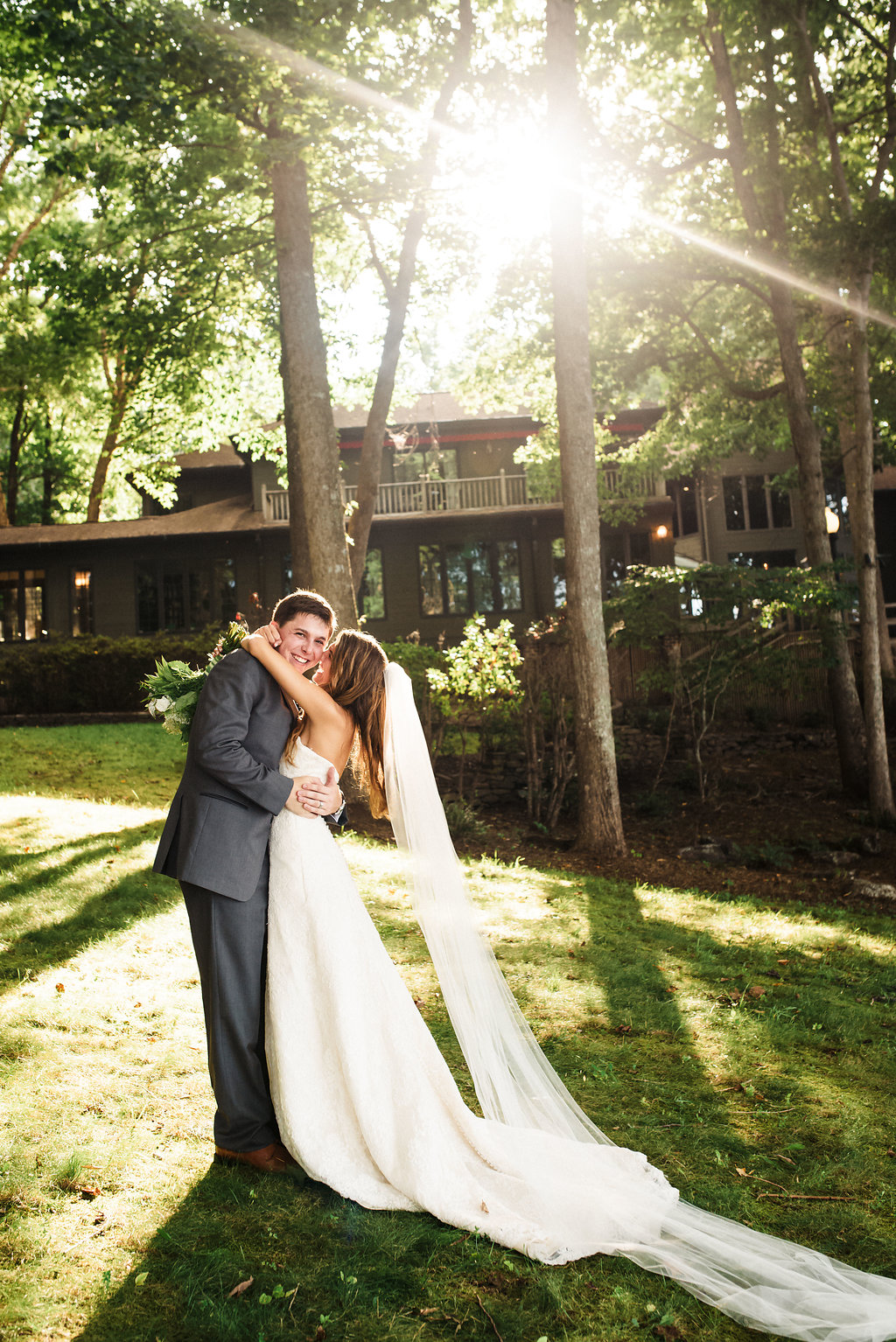 Their portraits ooze pure joy and make me smile from ear to ear.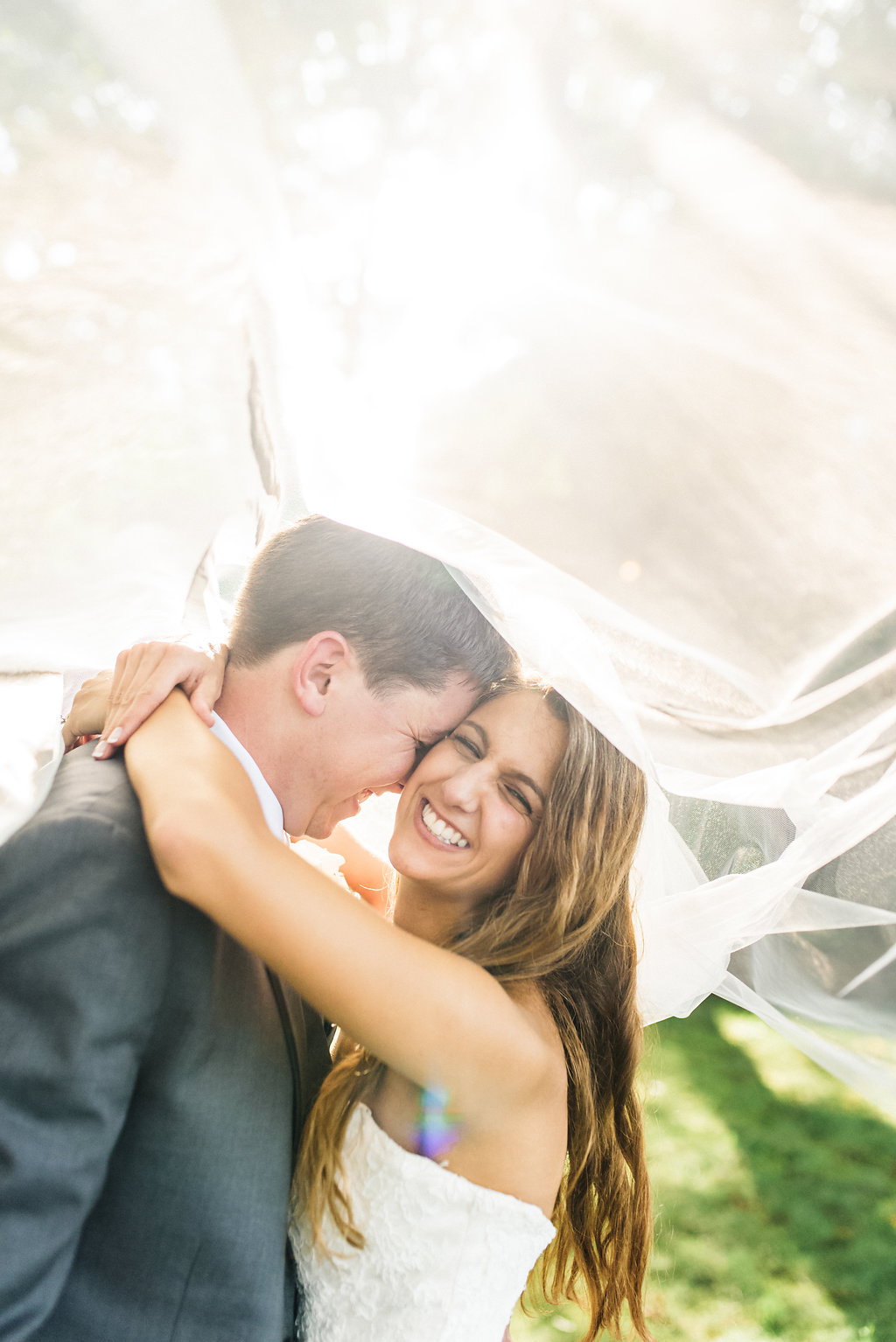 SO DARN CUTE!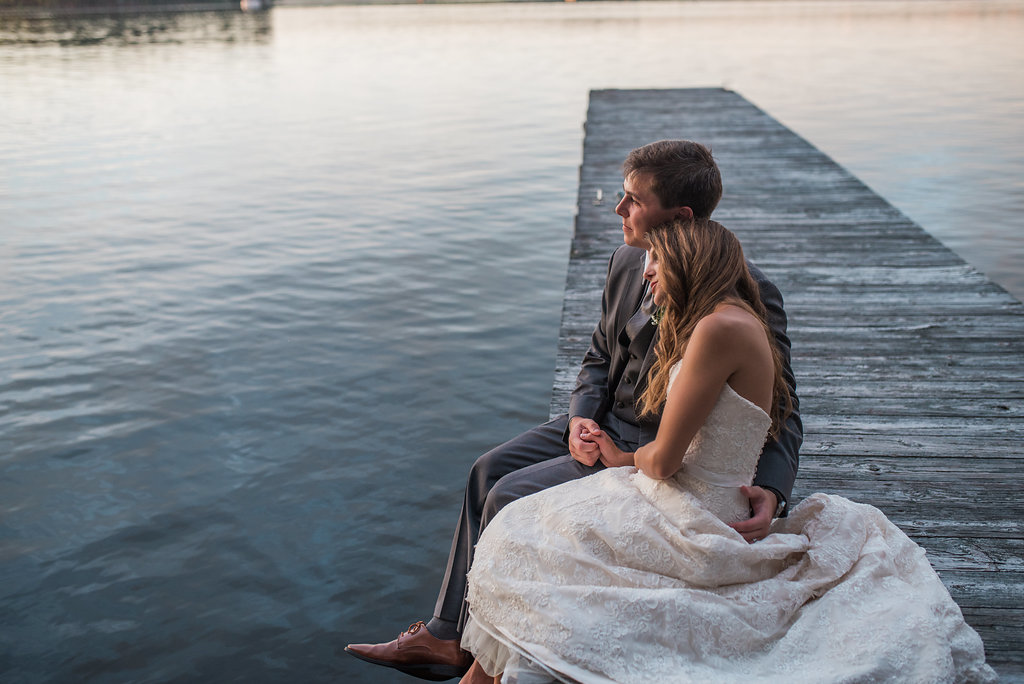 Their reception took place indoors.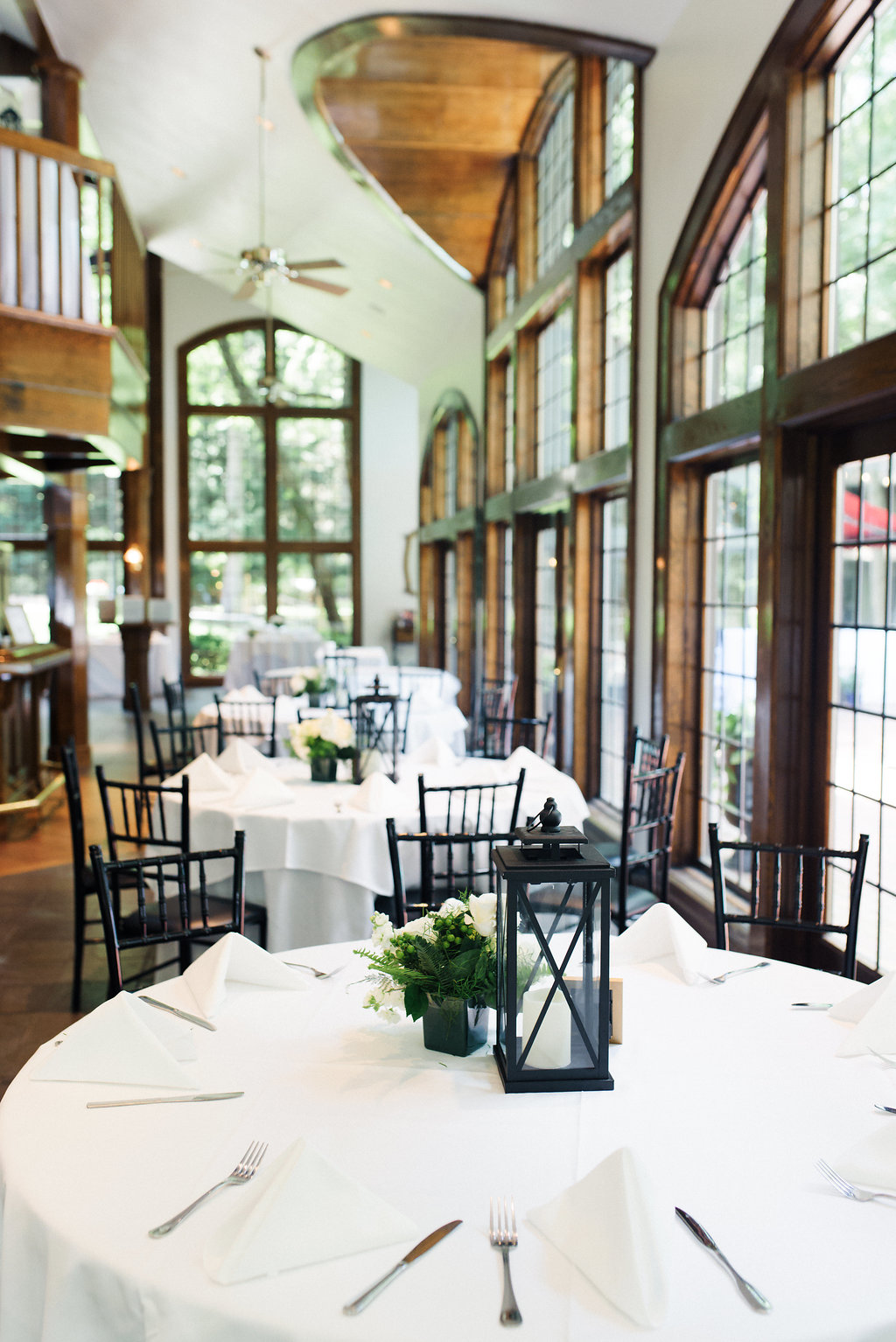 The decor was elegant and the space was stunning. Look at those ceilings!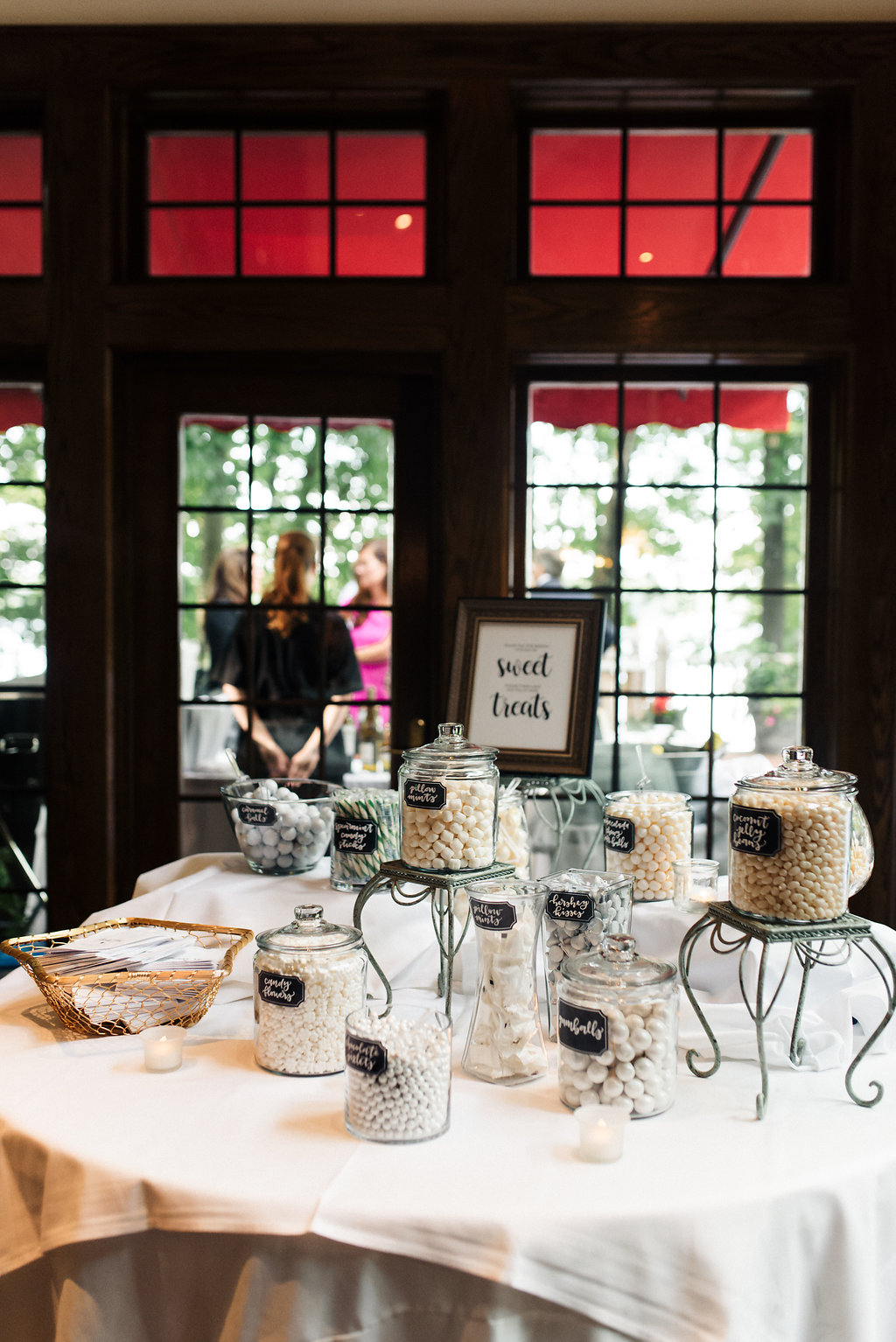 They danced (a lot) and snacked on this adorable candy bar complete with pillow mints, coconut jelly beans, and strawberry banana gummy bears… I had no idea there was such a thing but I am sad I have missed out on them up to this point!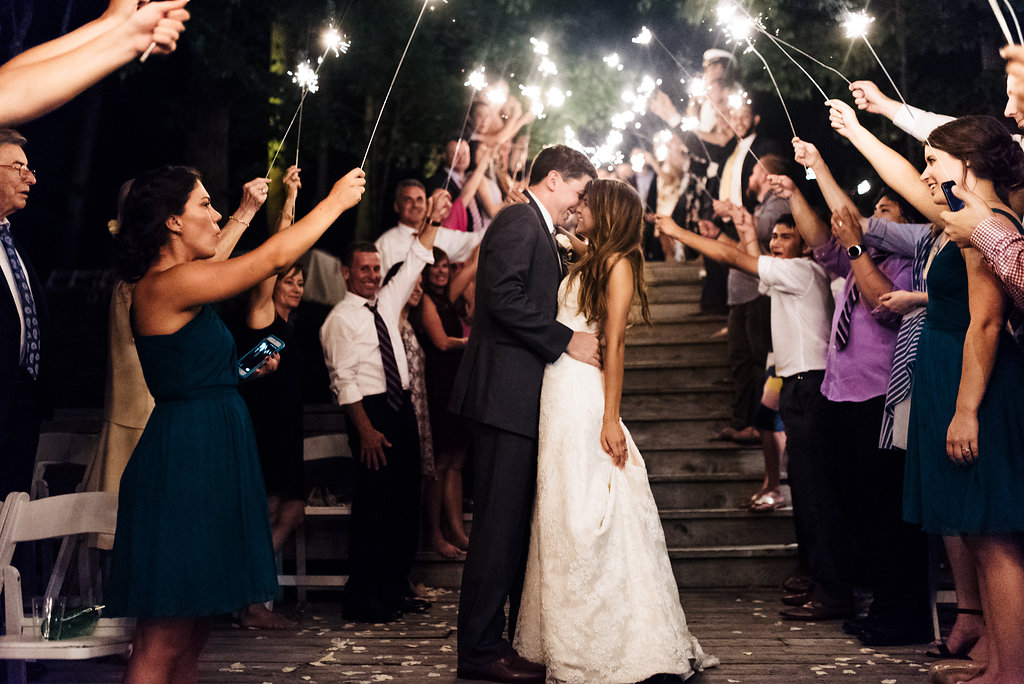 They exited into the night under sparklers with similar sparkles in their eyes.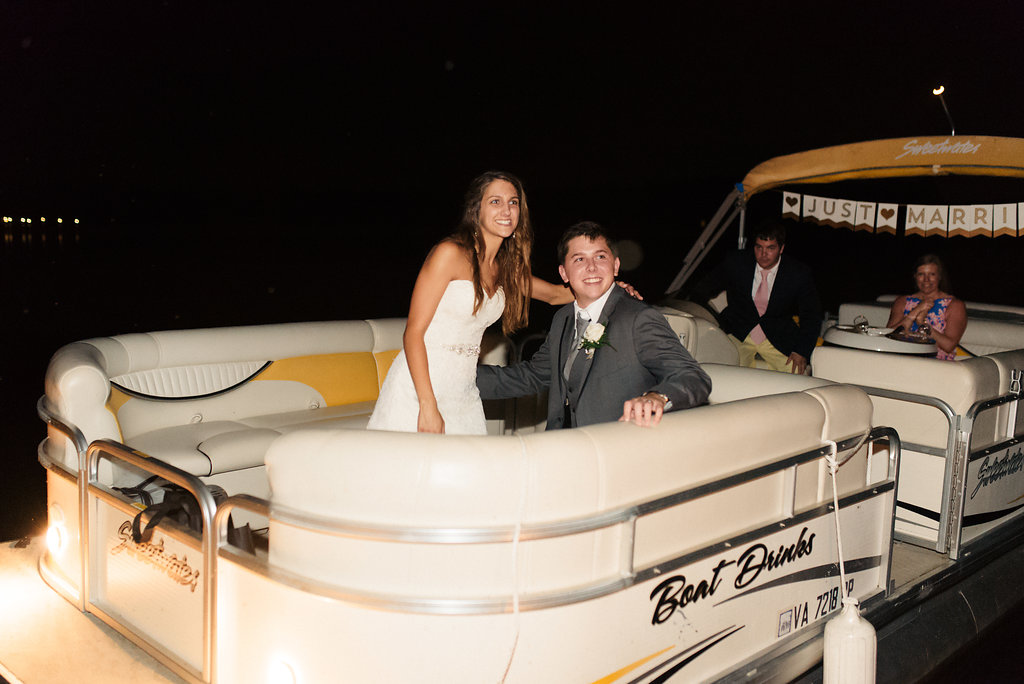 Lindsey and Connor, we wish you smooth sailing ? congrats!
From the Bride:
What was your favorite detail of the day? "My favorite detail of the day was the candy bar! I have a sweet tooth and couldn't think of a better favor to share with my guests. The sweet confections were all white and elegantly displayed in glass jars with black and gold accents."
What advice would you give to a bride to be? "The best advice is to enjoy the day and not sweat the small stuff! The unexpected often happens but often creates fond memories. My veil got stuck when walking down the aisle. It provided a light hearted moment for the guests and respite for the many happy tears being shed from family! It gave us all a chuckle and made it a memorable walk down the aisle."