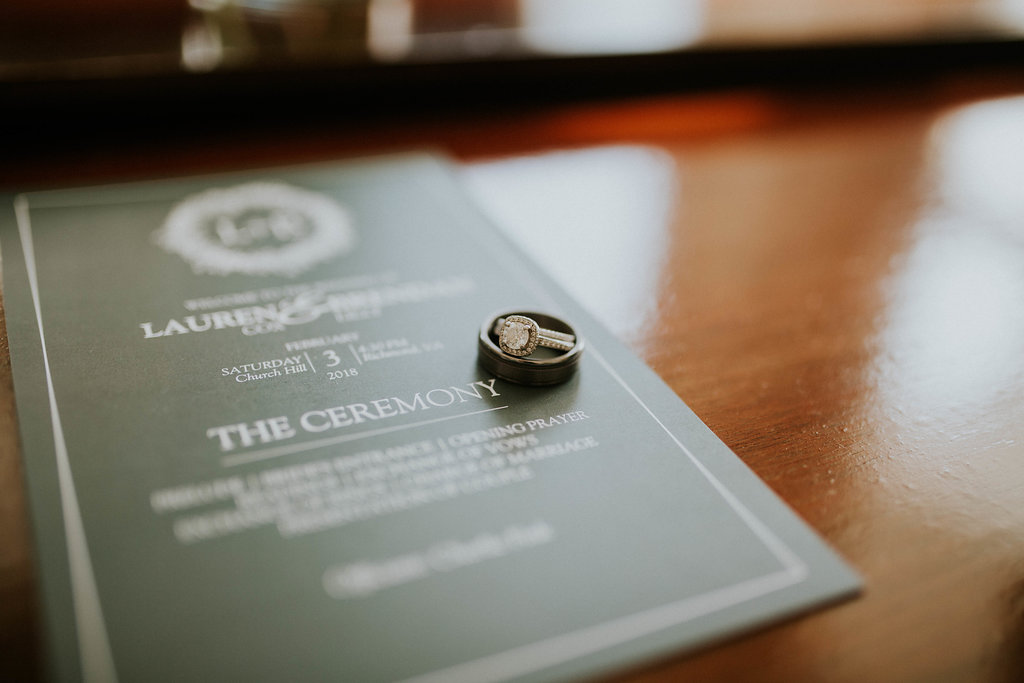 Today's Bride and Groom have my heart and I am sure they will have yours as well…
They met in 2013, were engaged in 2016 and subsequently sent time planning and envisioning what their big day would look like. They toyed with the idea of a lavish ceremony and even a backyard BBQ wedding but there was no rush. Their only real requirement of the day was that their pup, Snickers, would be able to be the flower girl.
A few days after this past Christmas though, ten-year-old Snickers, was unexpectedly diagnosed with metastatic lung cancer and was given weeks to a couple of months to live.
Several days after her diagnosis, they decided they would marry as soon as possible in the hopes that Snickers would still be able to participate in the wedding. The date was set for 2.3.18 at a sweet AirBNB in that was built in 1905 in the Church Hill area of Richmond.
Snickers unfortunately passed after a day of fun with her beloved owners.
Lauren said, "To honor the countless ways that Snickers brought Brendan and me closer, we decided to follow through with the plan that she set into motion and continue with the wedding. We have never been so sure of anything in our lives, that this wedding was meant to be."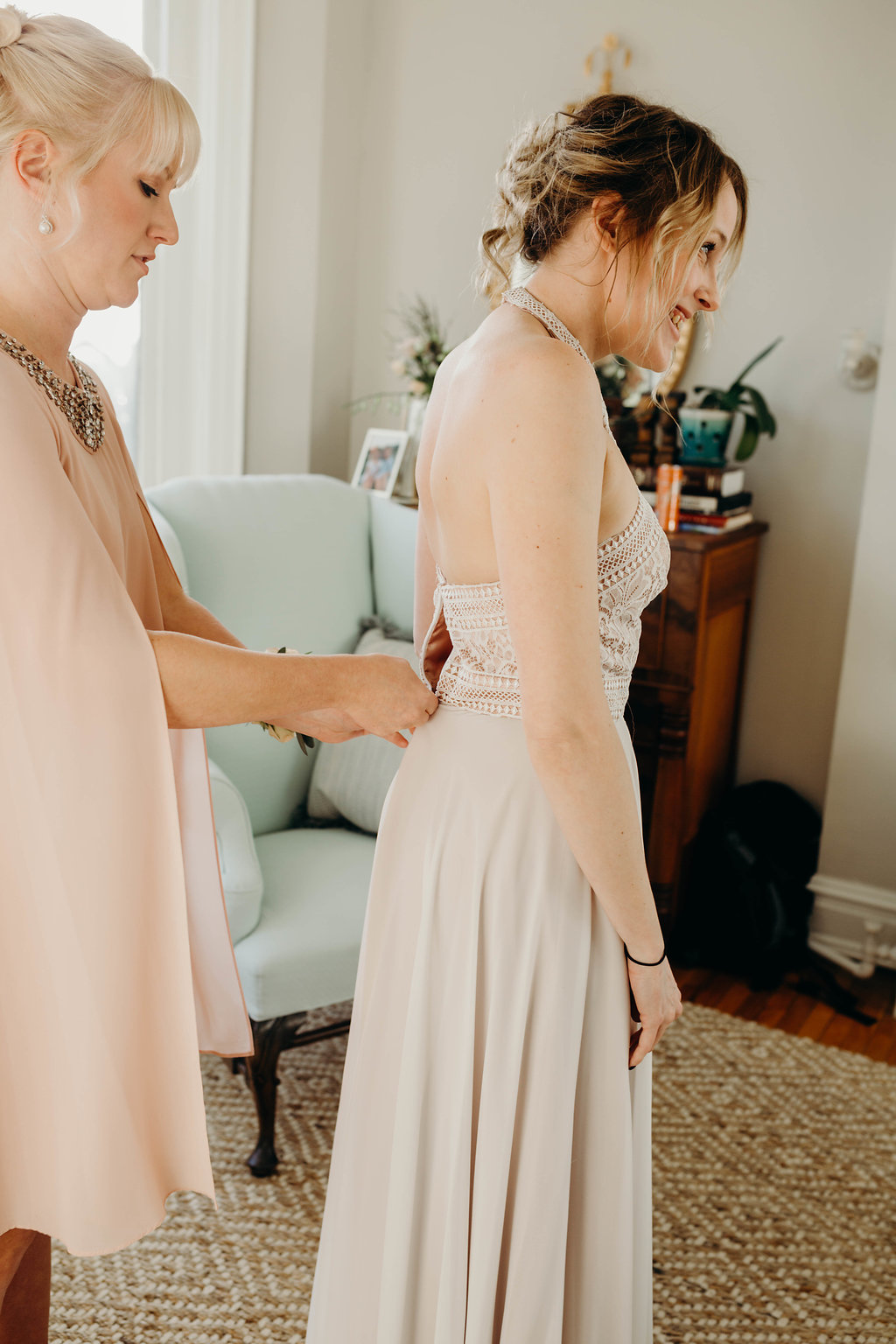 And thus the sweetest wedding began on February 3rd with Lauren getting ready in one of the homes many historically beautiful rooms.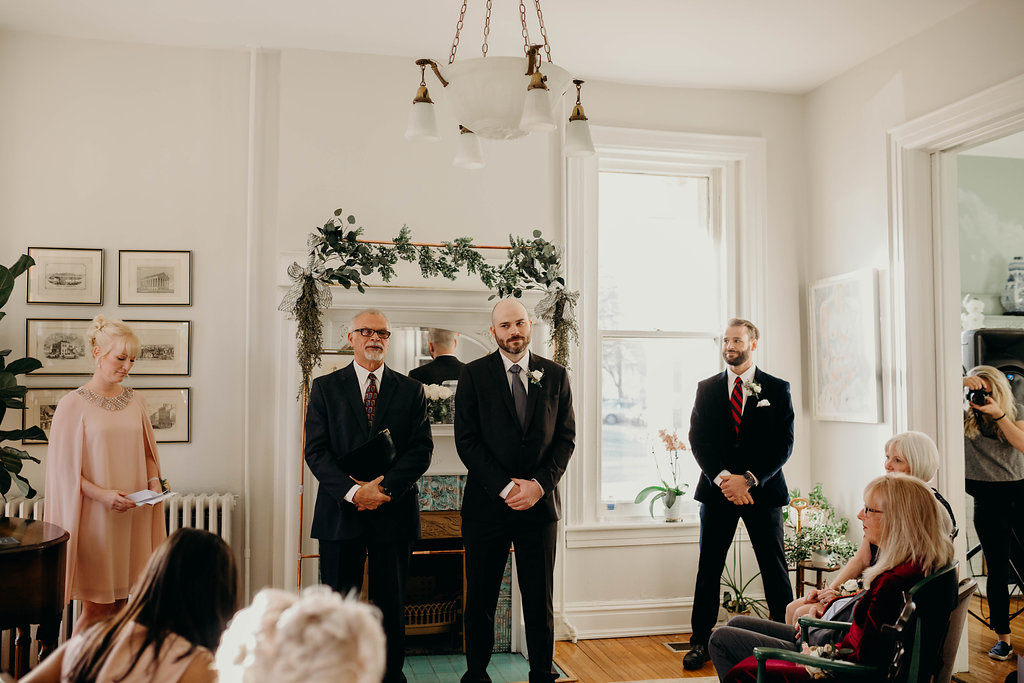 The altar was decorated by a friend and set the stage perfectly as Brendan waited to see his bride.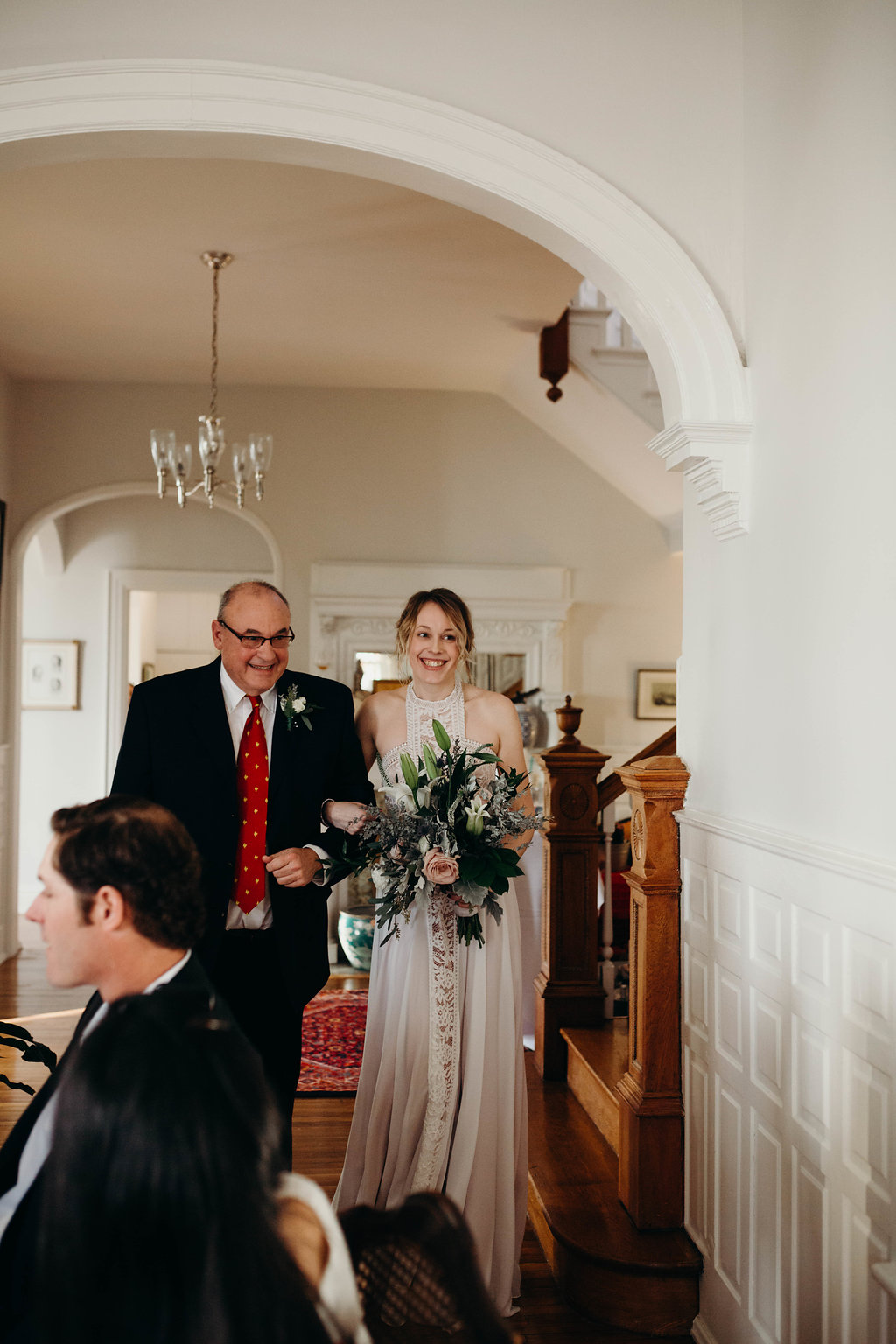 Would you look at the joy on Lauren and her dads face. I am sobbing as I write this…so much LOVE!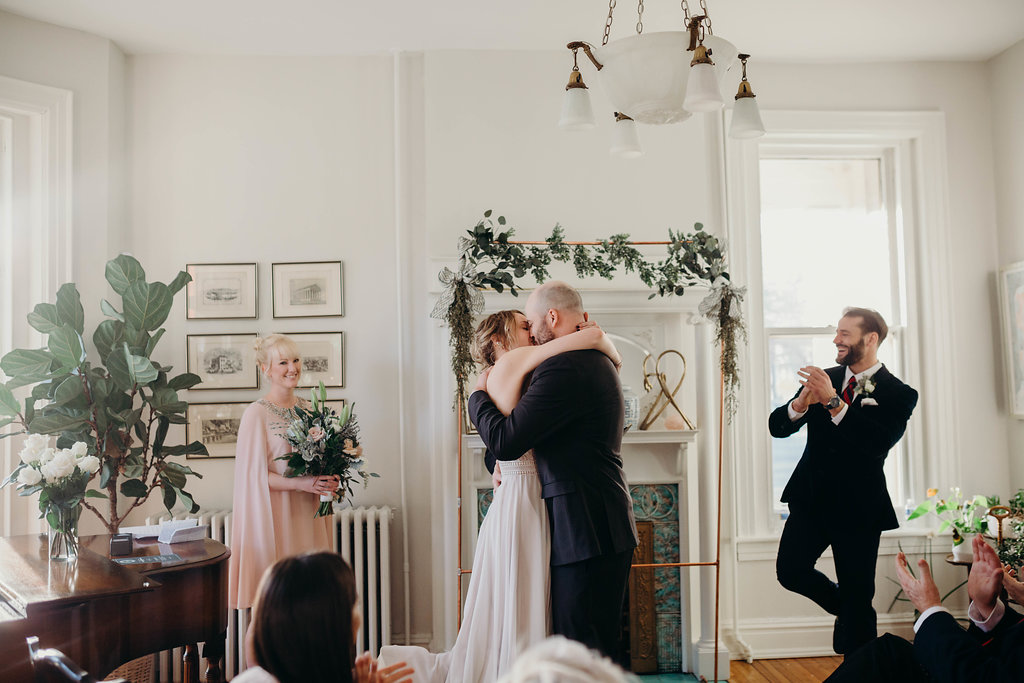 In Lauren's vows to Brendan, she said, "I'll never forget the time and place from which this marriage was born—a little over three weeks ago, on our couch, in the form of a whisper into our sweet puppy's ear: 'I promise I'm going to marry your mom.'"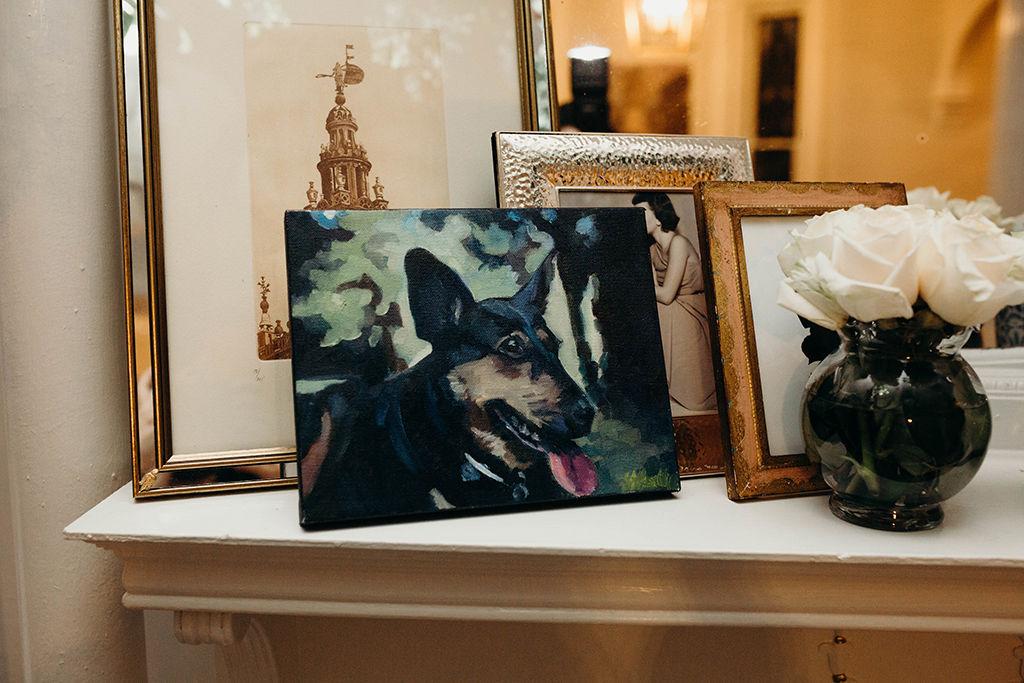 Snickers looked on his parents from a portrait on the mantle that one of Lauren's friends had made to commemorate him.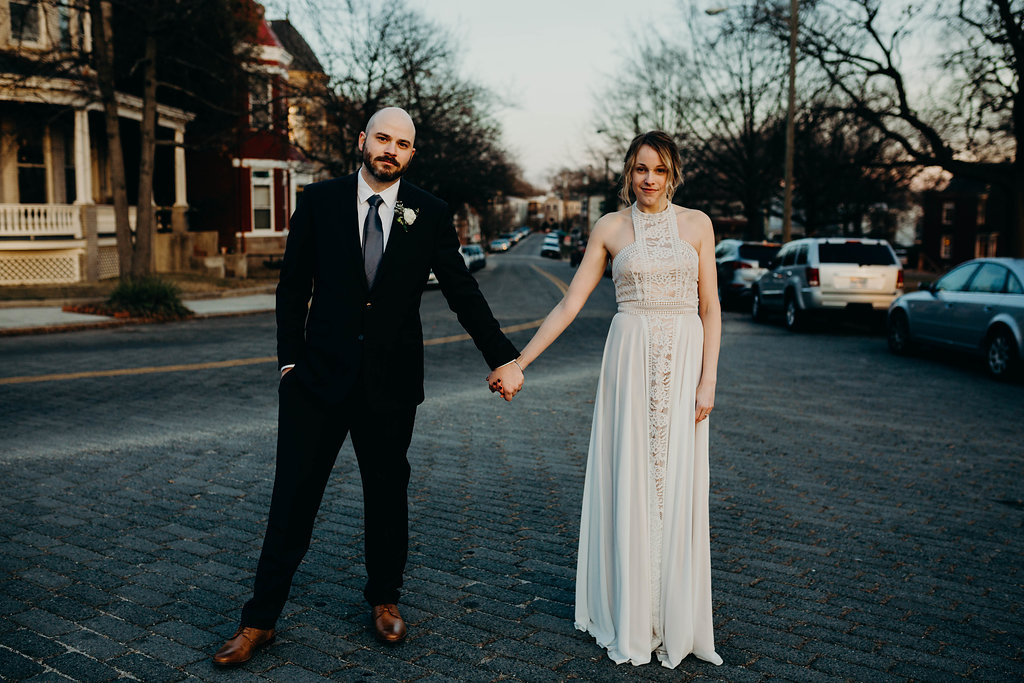 Y'all, it is Brendan and Lauren against the world and they are amazing.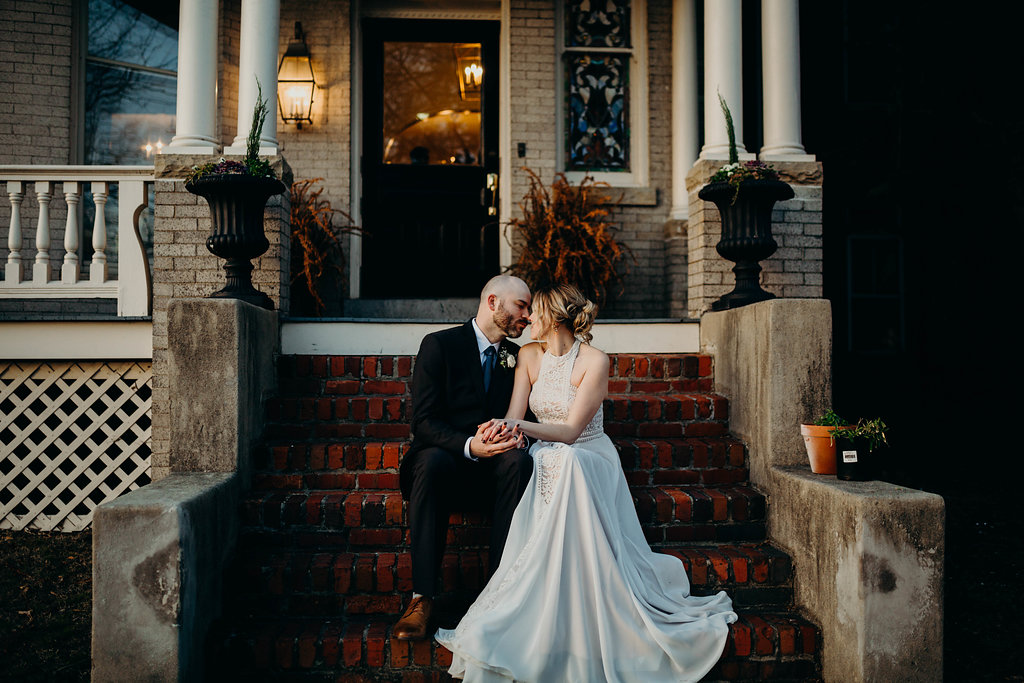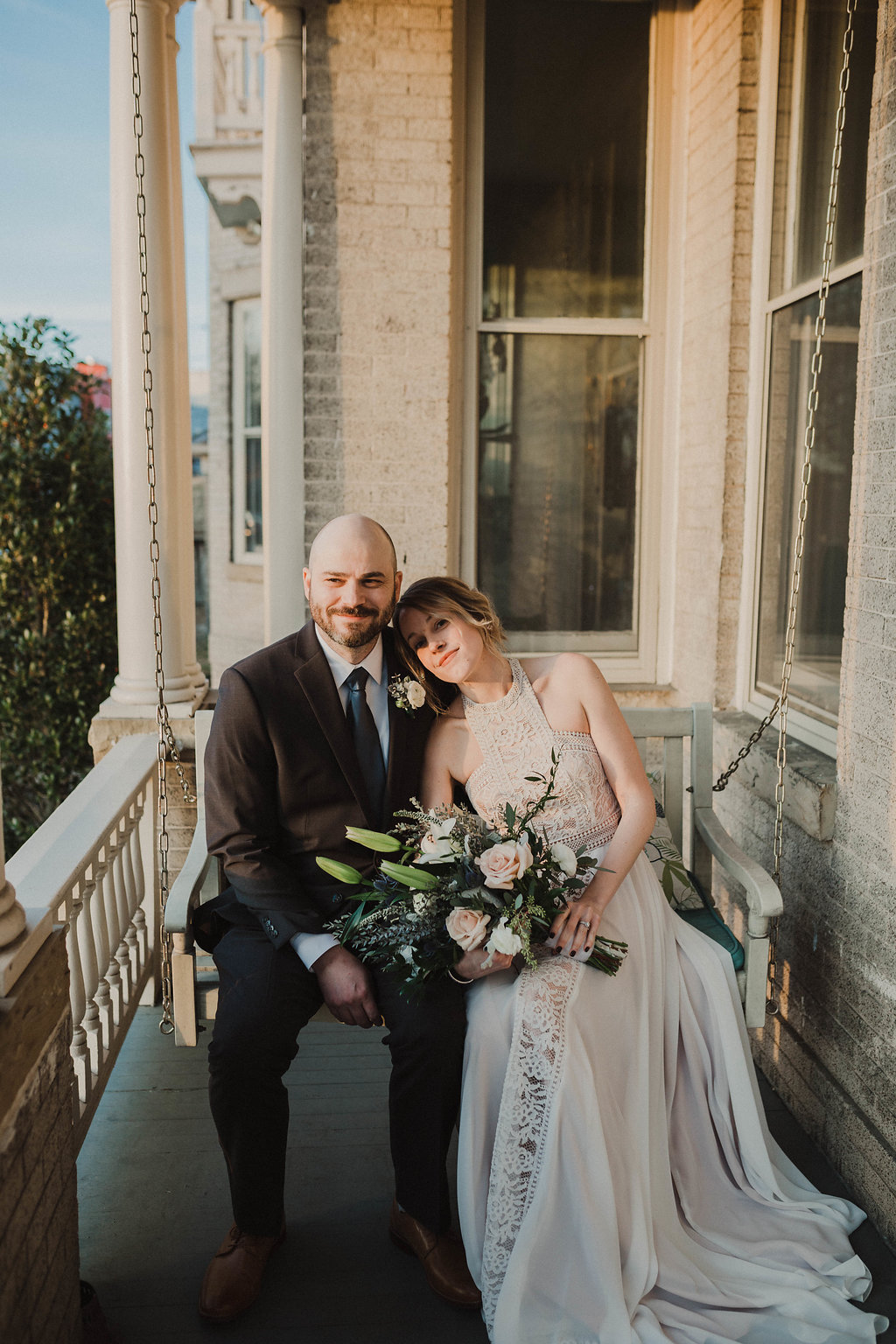 This wedding may have been put together in only two weeks but it was one of the most beautiful I have ever seen!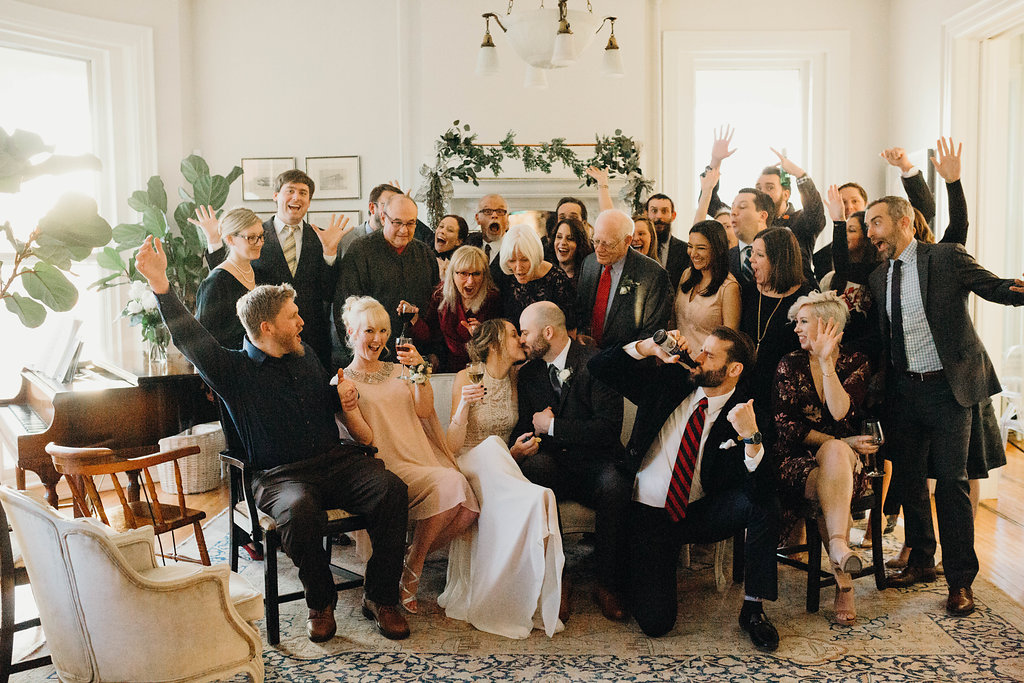 And the joy is just radiating!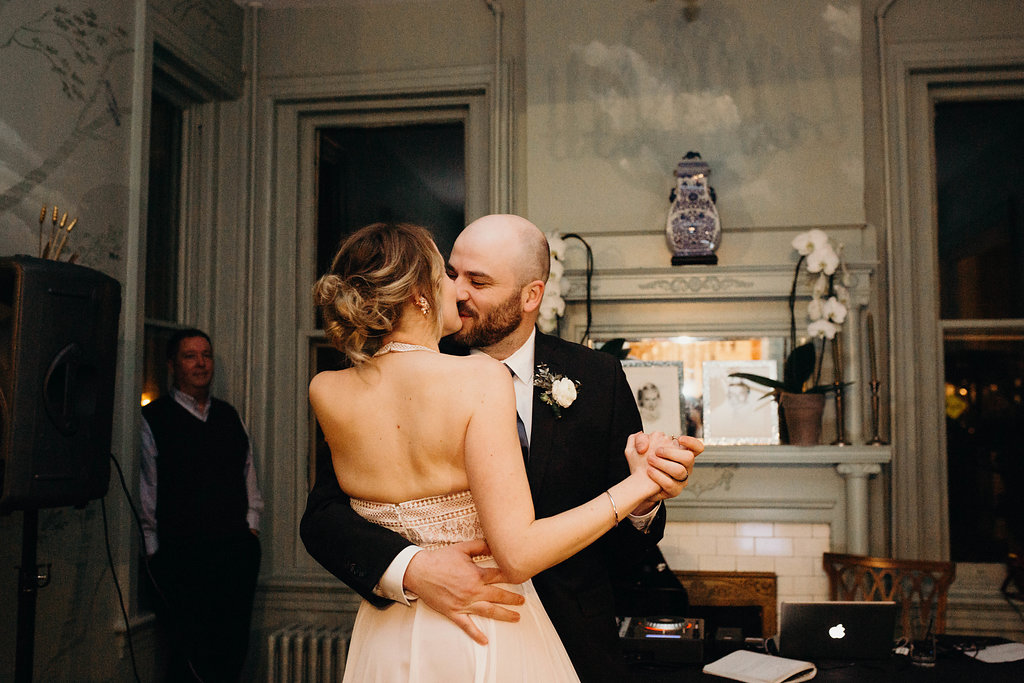 Congrats Brendan and Lauren!
From the Bride:
What was your favorite detail from the day? "With our wedding being executed in less than three weeks, we did not have much time to prepare small touches and details for our day. We were lucky enough that all of the major aspects came together!"
What advice would you give to a bride to be? "My advice for Brides-to-Be: For anyone struggling or feeling overwhelmed with getting a traditional wedding off the ground, whether it be budgetary issues, logistics, family limitations, or any of the other countless ways in which weddings can be a huge pain, I recommend considering a small, intimate ceremony/reception, followed later by a more inclusive party. My small wedding was the most exhilarating and exciting experience, and I wouldn't have had it any other way. We are hosting a post-wedding celebration BBQ for a much larger number of family and friends, and it all has come together so much more easily than having one big wedding all in one day. It's more economical, feasible, reasonable, relaxing, and I could go on and on about how well this just "clicked" for us. Also, invest in a good photographer!"