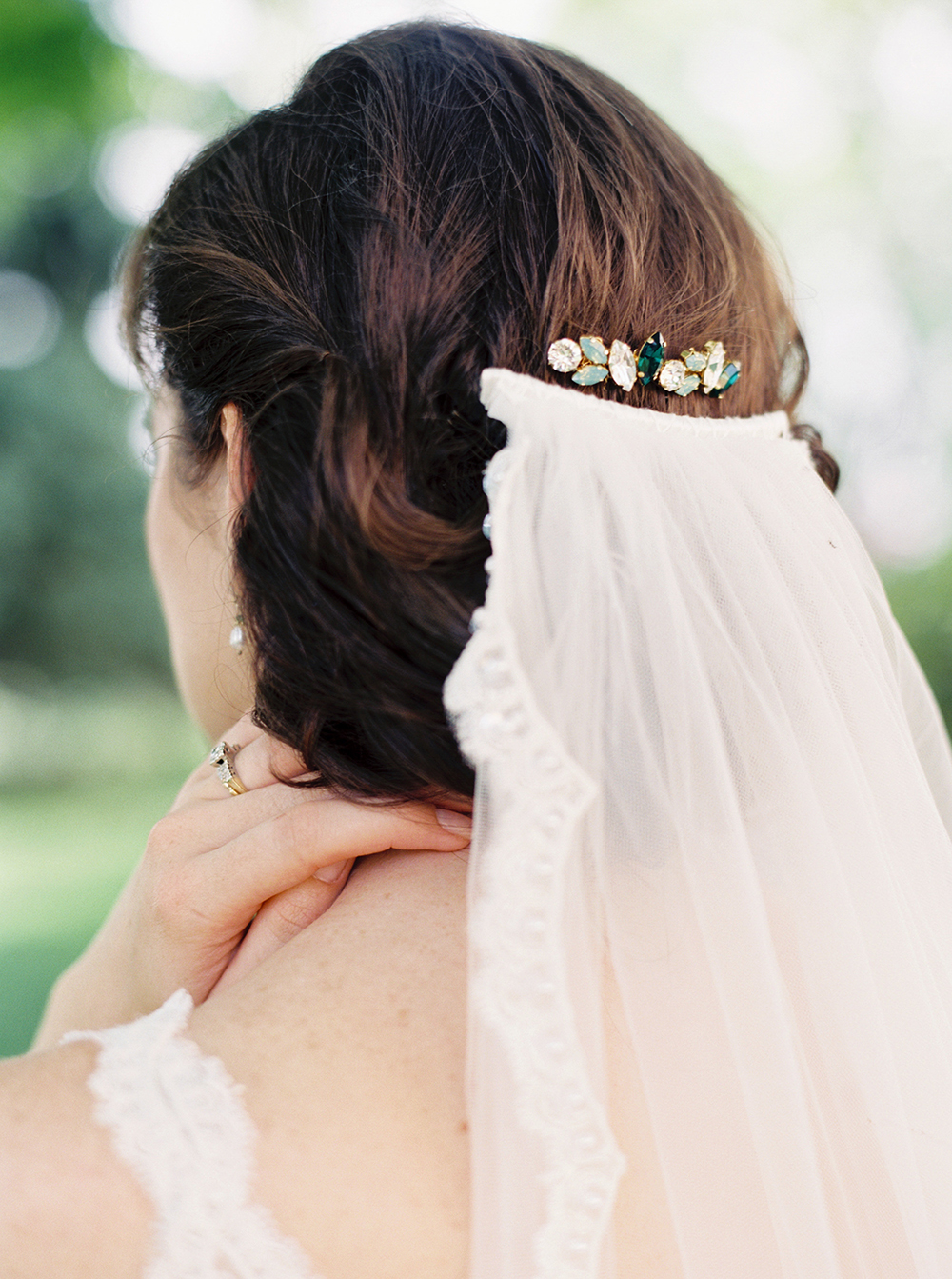 Today's bride and groom met in the most adorable way possible.
"I was getting ready to go to graduate school in London and was working at our local Fresh Market to save money and he was spending yet another summer working as a bag boy (at the same store) and hating every minute of it. We met on one of my first days on the job. I was a cashier, he was a bag boy and he spent more time helping me at my register than helping the other cashiers. Needless to say, I didn't go to graduate school by the end of the summer…instead, I decided to stay in the States and complete my graduate school here."
So perfect and speaking of perfect, her hair is amazing!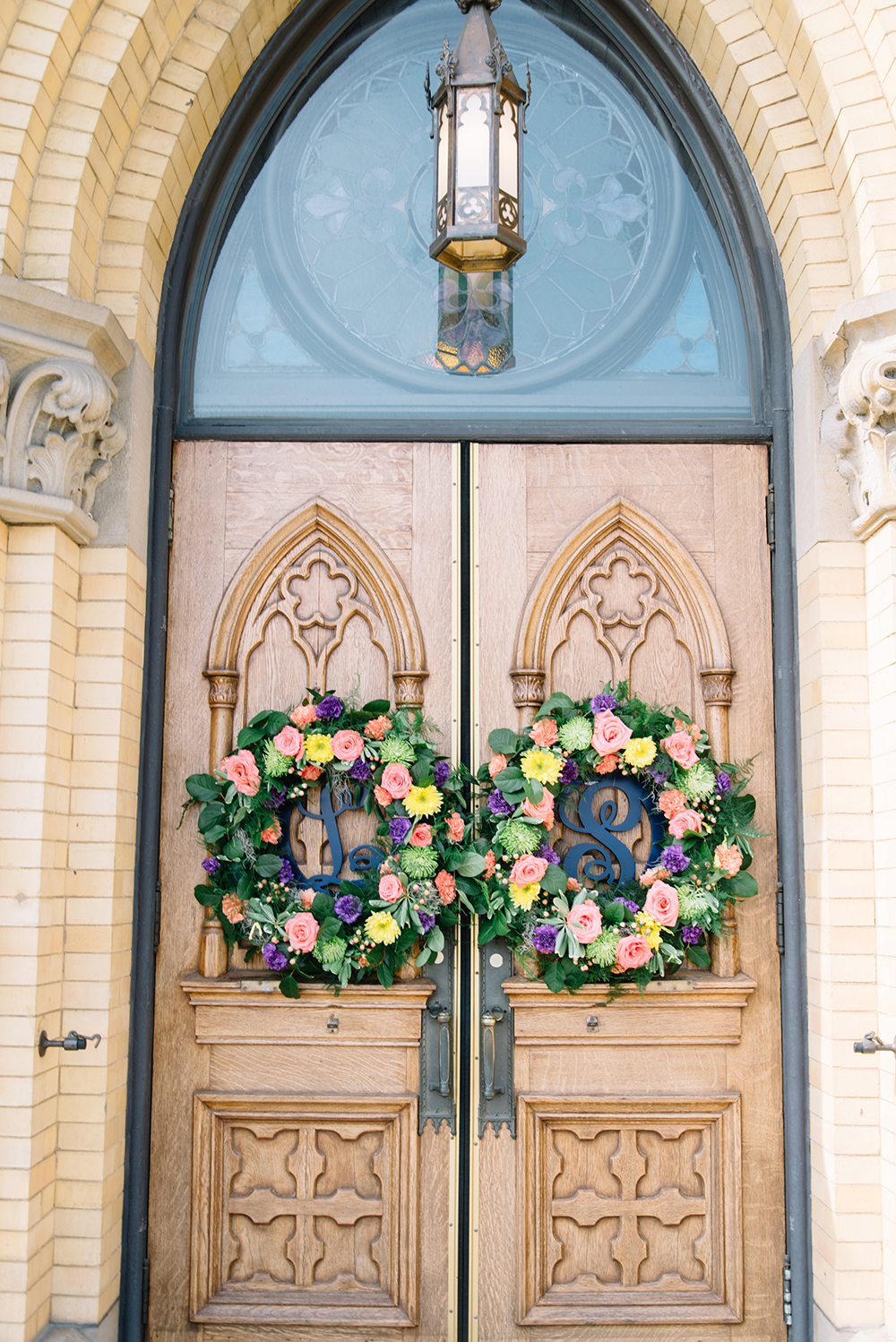 They were married at St. Andrew's Catholic Church this part April.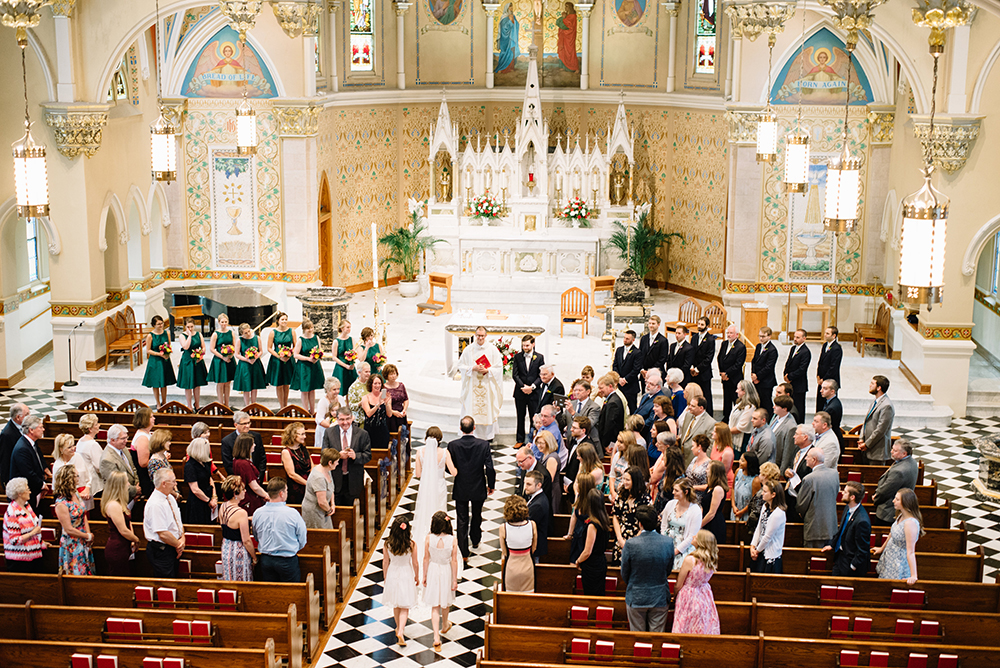 Laura's father walked her down the aisle of the breathtaking church. Stephen beamed from ear to ear as he saw Laura as his bride for the first time.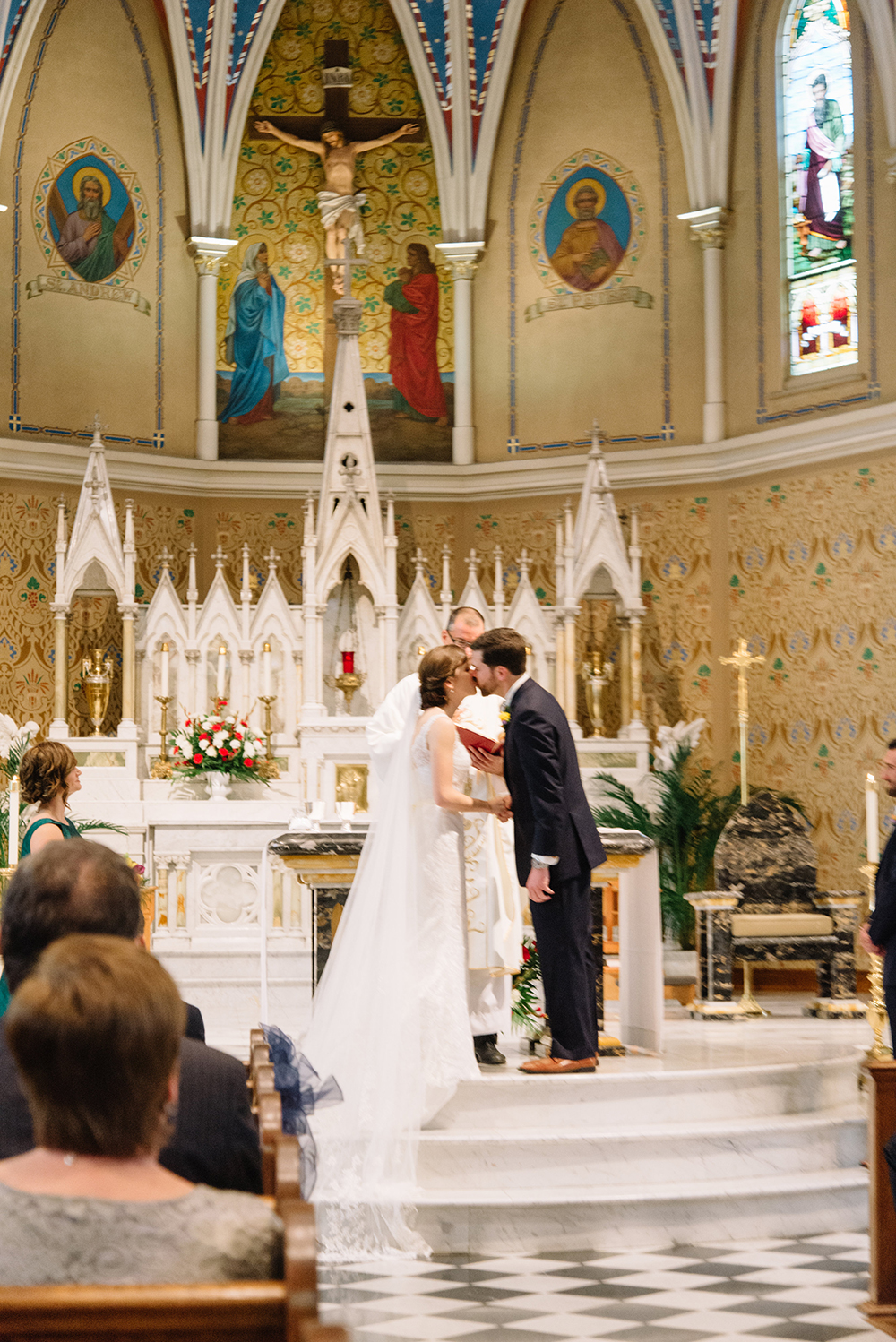 Shortly after they were pronounced man and wife! Then it was time for my favorite part of any wedding…couples portraits!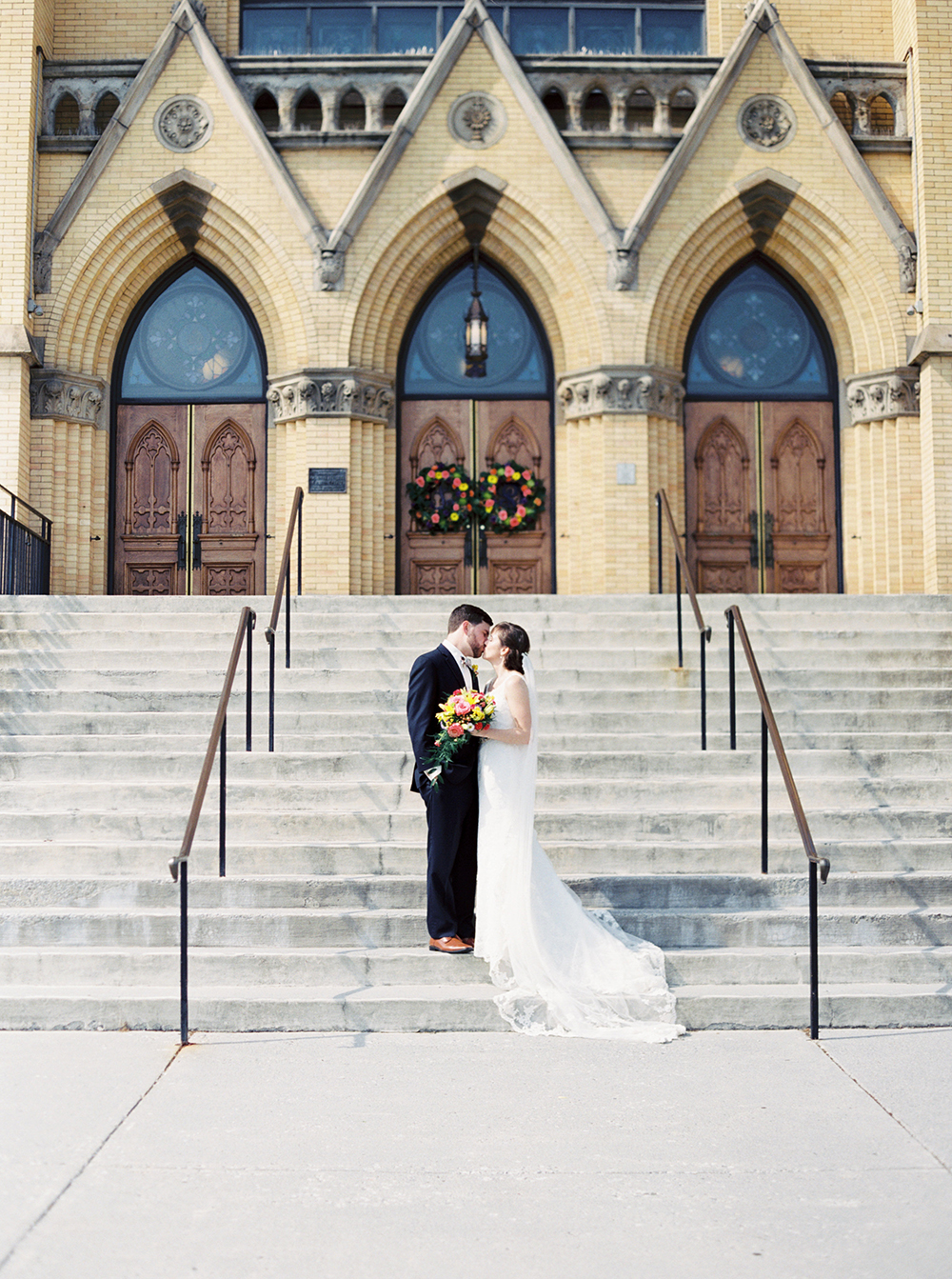 The church set the stage for some beautifully symmetric images…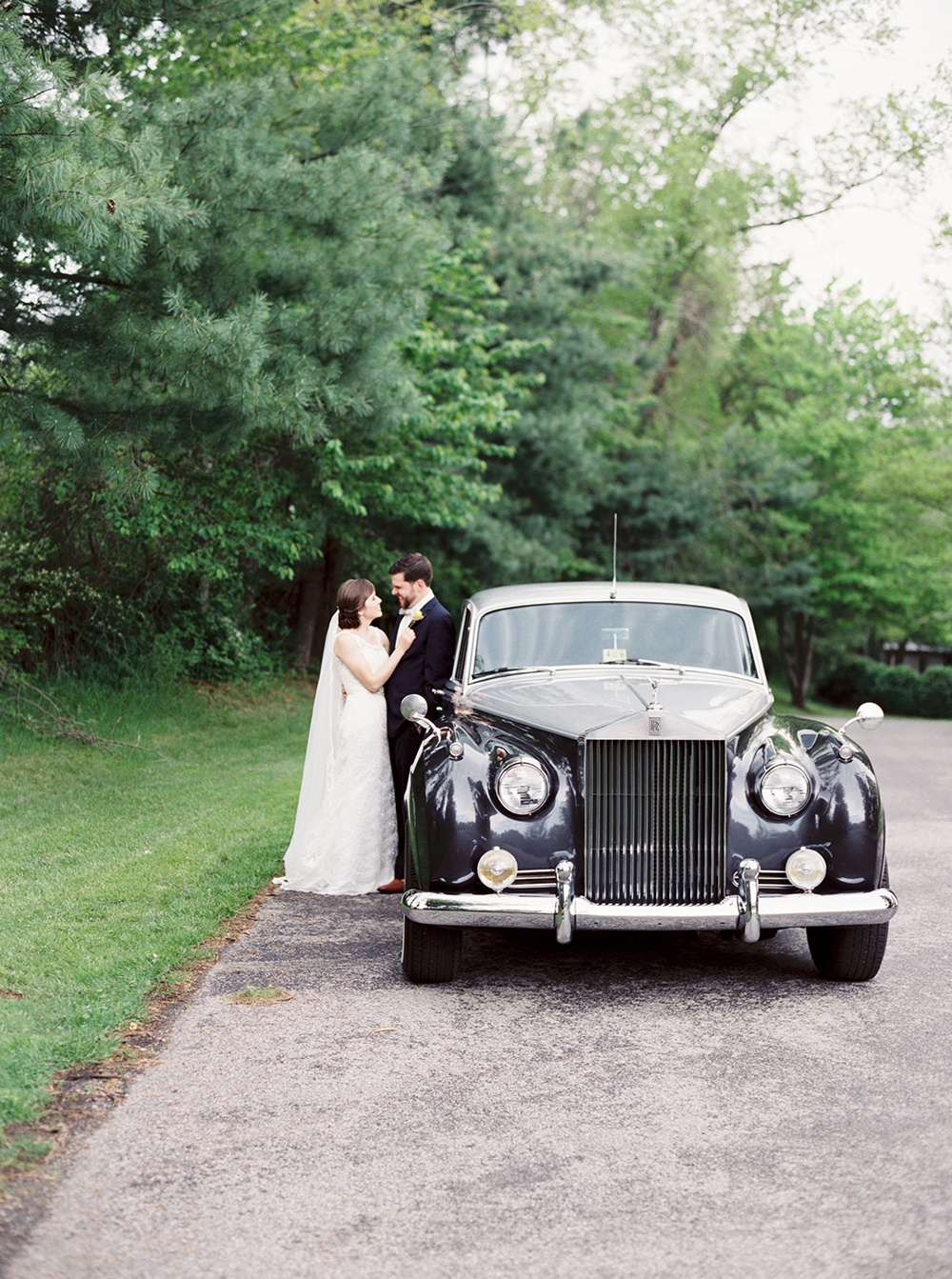 …then it was on to this cool car for photos!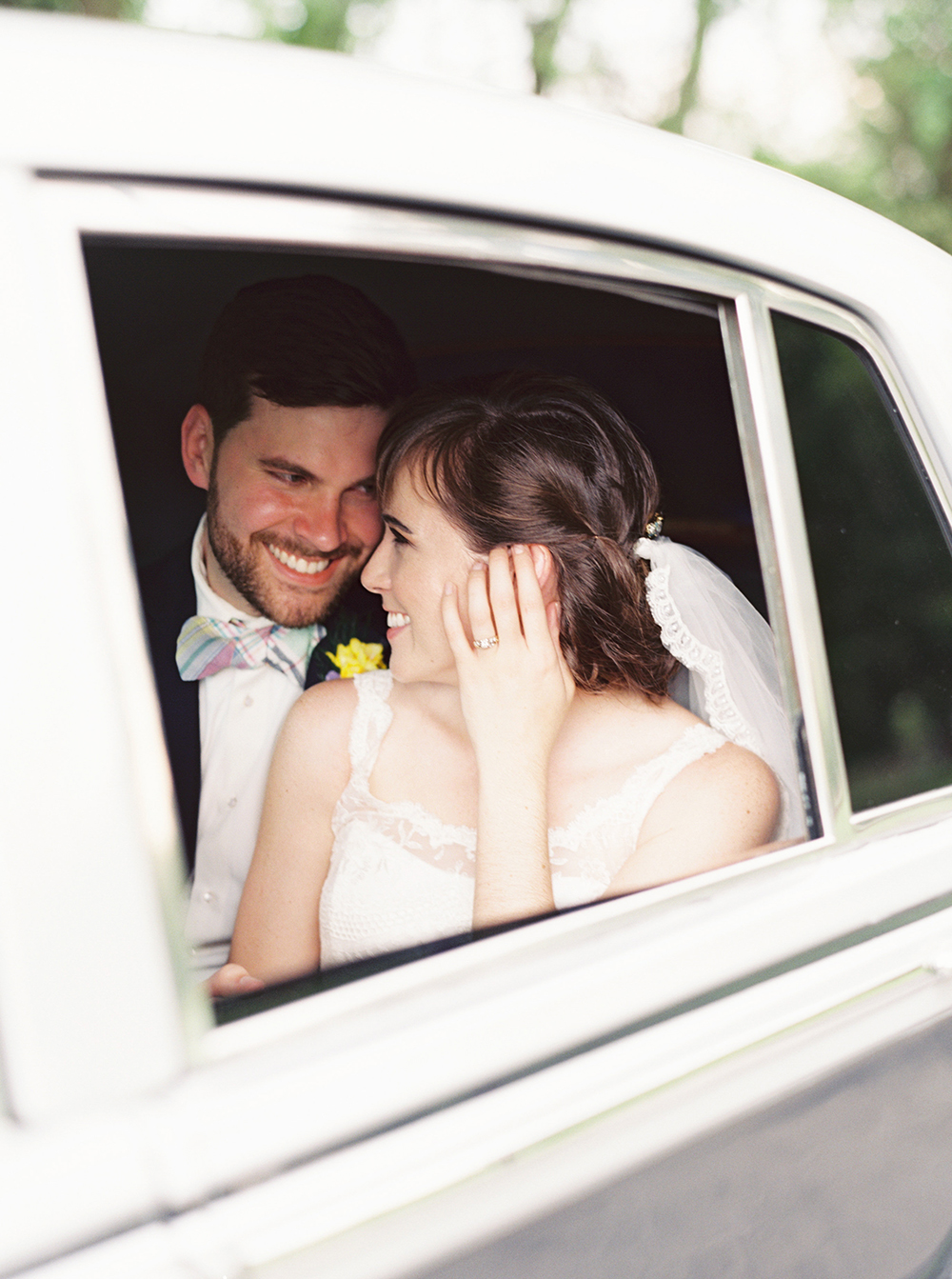 Laura and Stephen, y'all are too cute!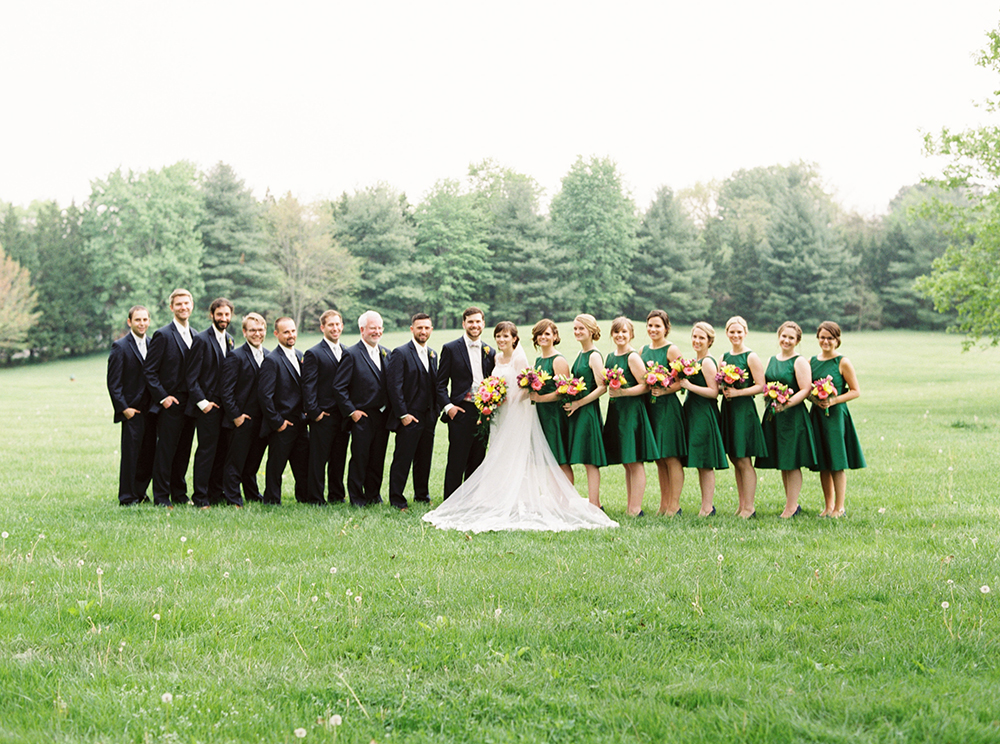 The wedding party work black and green that was accented with colorful booms!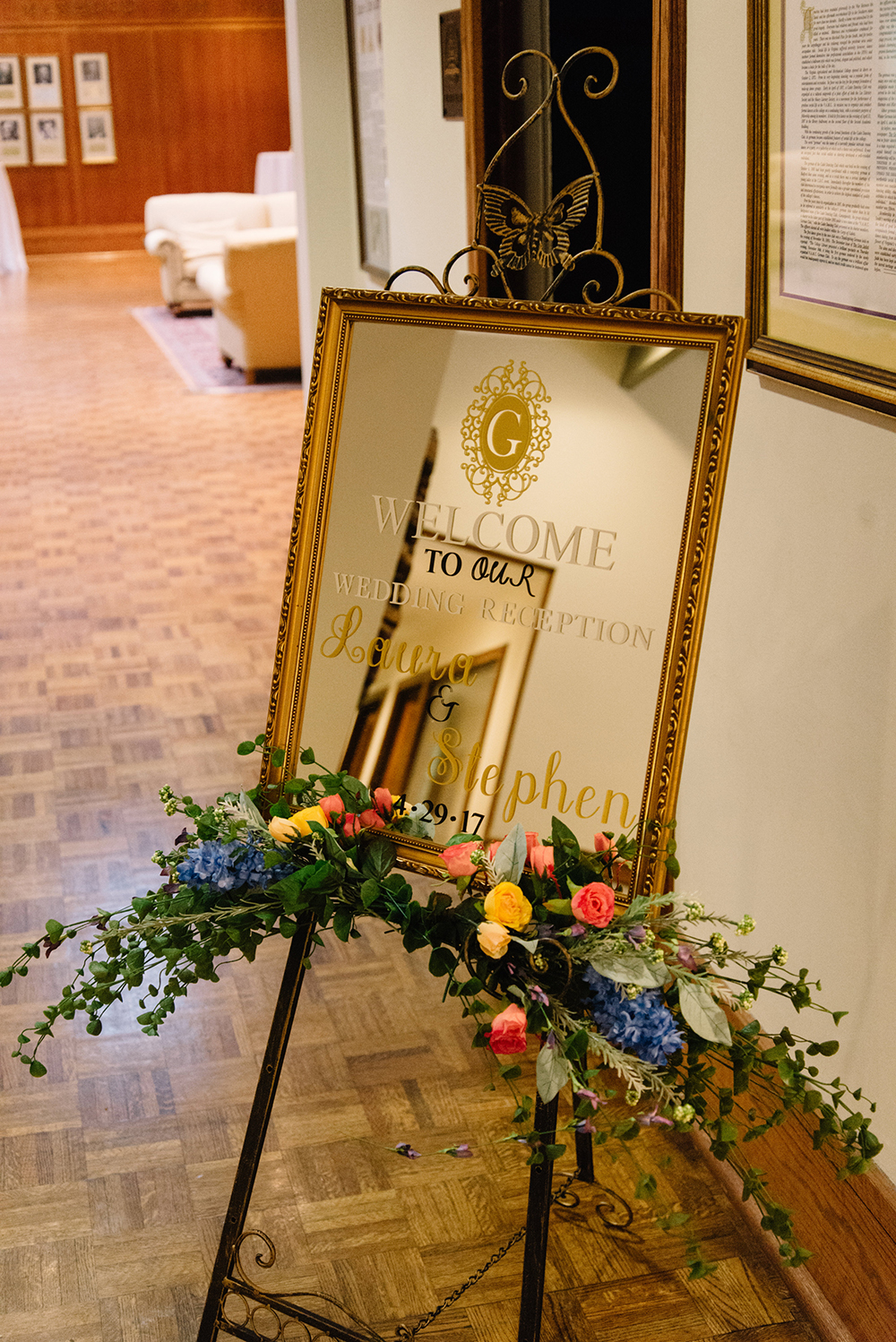 The colorful foliage continued into the reception.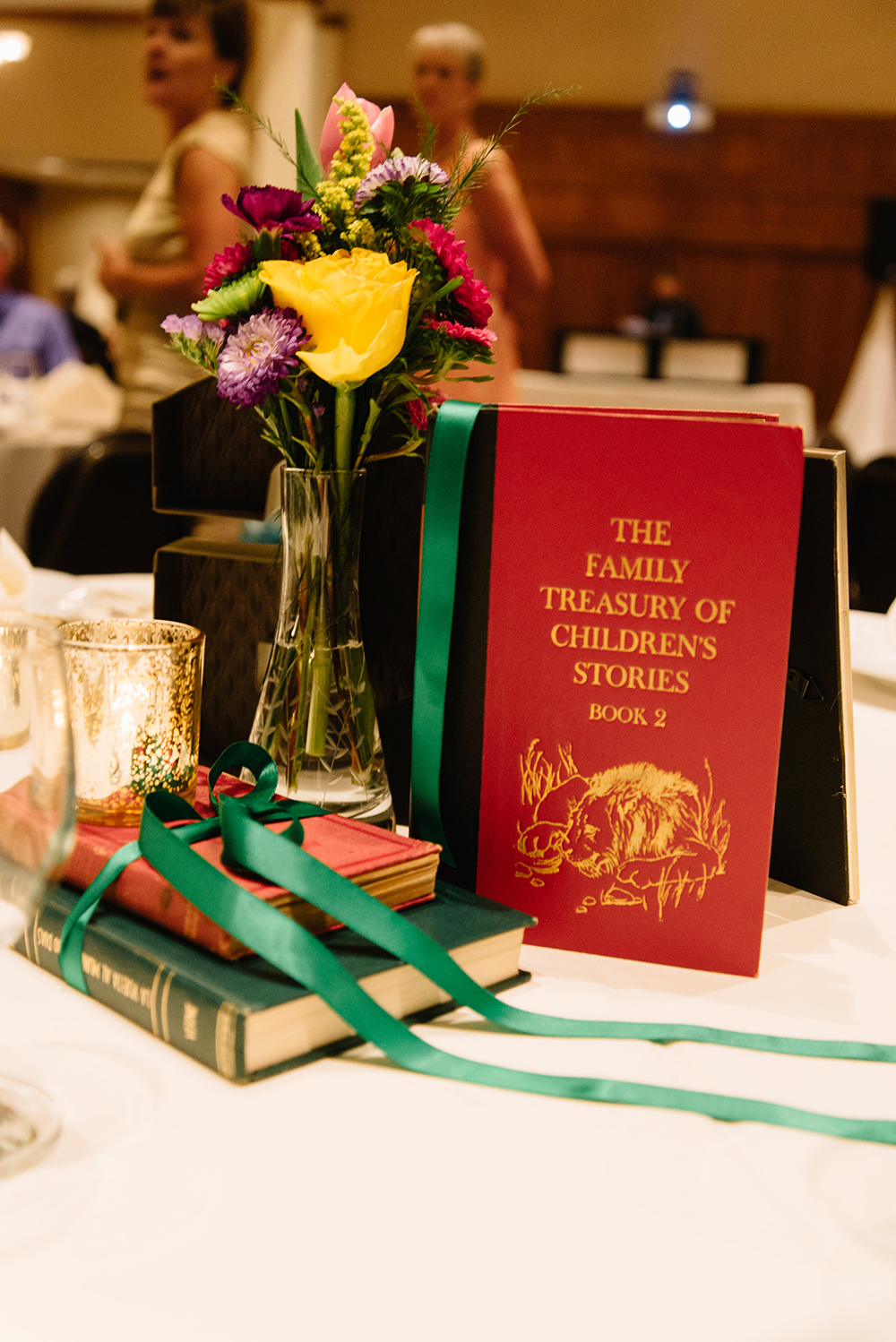 Books and cigar boxes adorned the tables. Books to represent Laura's love of reading and cigars to represent Stephen's passion too!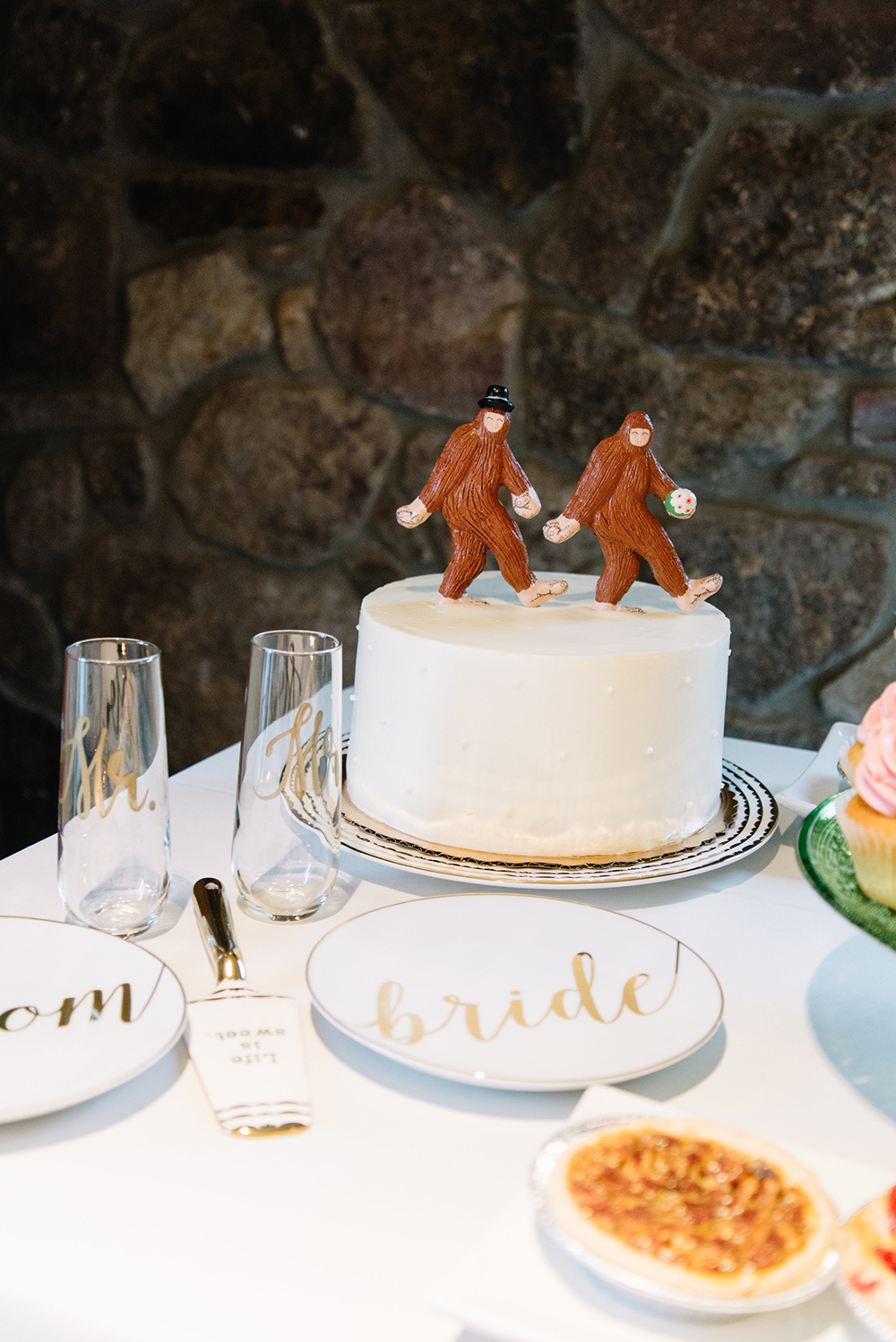 The coolest piece of decor, in my opinion, had to be their Big Foot cake toppers!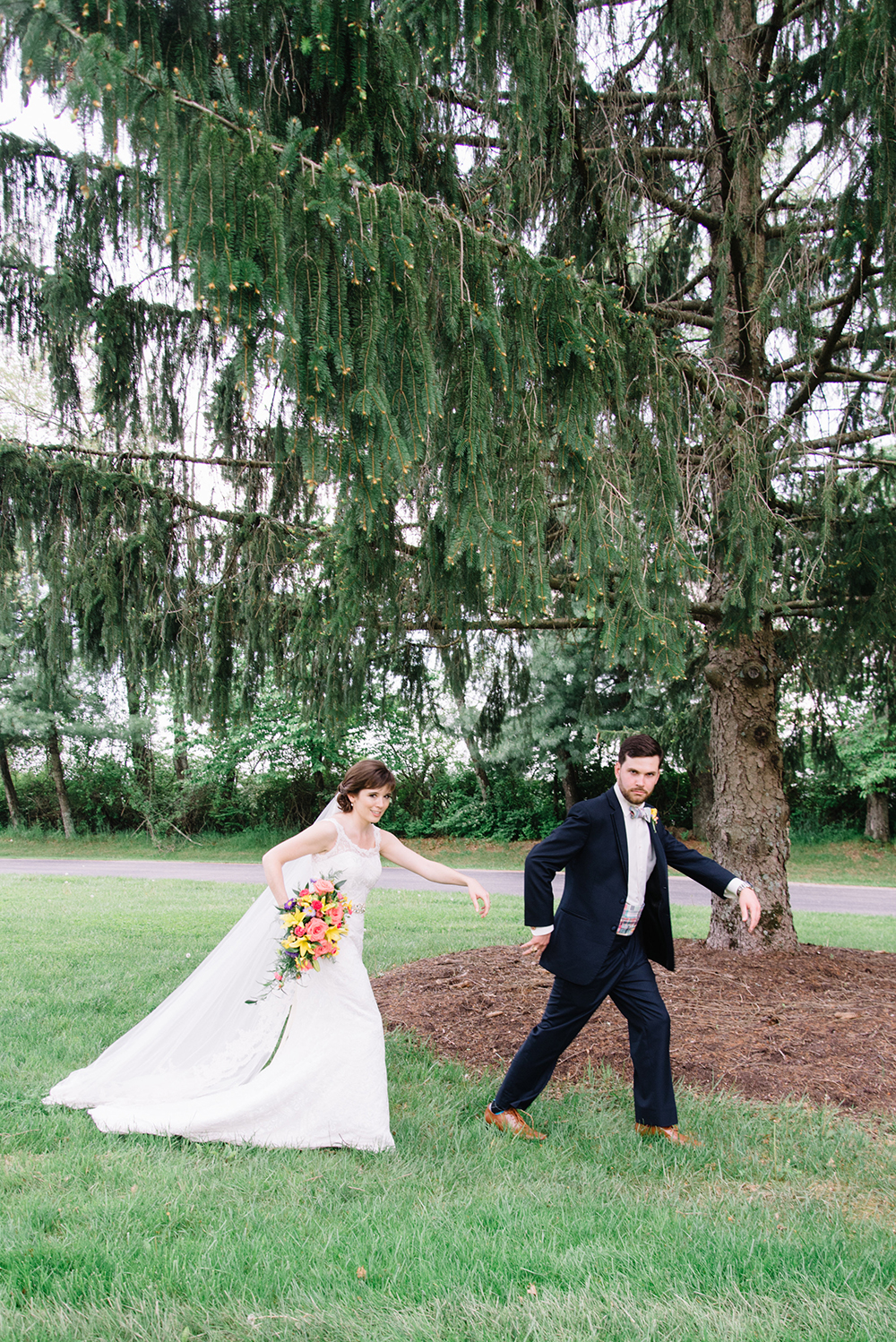 Looks familiar 😉 congrats to you Lauren and Stephen! Or should I say, Mr. and Mrs. Big Foot!?
From the Bride:
What was your favorite detail of the day? "I loved that my husband and I made a point to make our personalities shine through on our wedding day and what is meaningful to us as a couple. One of our favorite, nerdy, inside jokes is our shared love of Big Foot and all things Big Foot. Our cake topper was a handmade bride and groom cake topper that I discovered on Etsy. It definitely gave everyone a laugh when they saw it sitting on top of our cake!"
What advice would you give to a bride to be? "Stay true to what you really want on your wedding day. You will certainly get advice from everyone and anyone and at times it will be overwhelming. You have to remember that this is your time to be selfish as this is your wedding day. I had a difficult time with this in the beginning (particularly as I had never really envisioned my "dream" wedding before) but found my way after being engaged and planning for a while."
Photos by Nicole Colwell Photography