Ladies and gentlemen, allow me to present to you Lashawnda. She married her now husband Dan at the end of last May and it is my absolute honor as a wedding blogger to share their day with y'all today.
Their story began where we all hope to find love…TARGET! Yes, friends, they bumped into one another there and the rest was history. AMAZING, RIGHT?!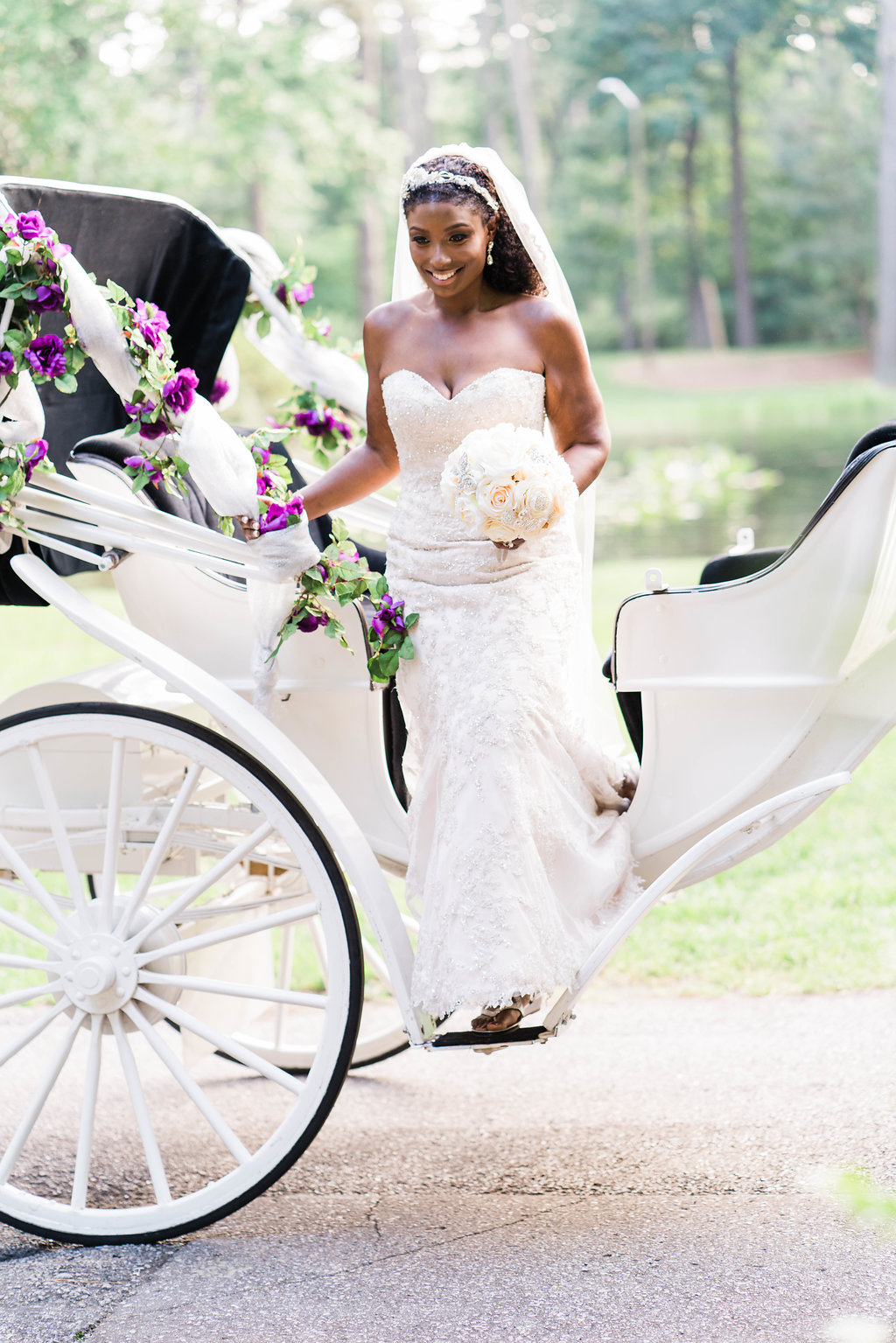 After getting ready, Lashawnda hopped on her horse-drawn carriage and headed to the wedding ceremony at the Norfolk Botanical Gardens in Norfolk, Virginia.
Again…AMAZING, RIGHT?!
Lashawnda actually chose the gardens because she had visited it with her mom prior to her passing in 2009. "She told me, 'One day, you will have to get married here!'" Lashawnda recalled.
When the big moment came, Lashawnda was escorted down this beautiful brick aisle by 3 special men in her life. Her 2 grandfathers were by her side half of the way and her father took her the rest of the way to the altar. Anyone else fighting tears at this point?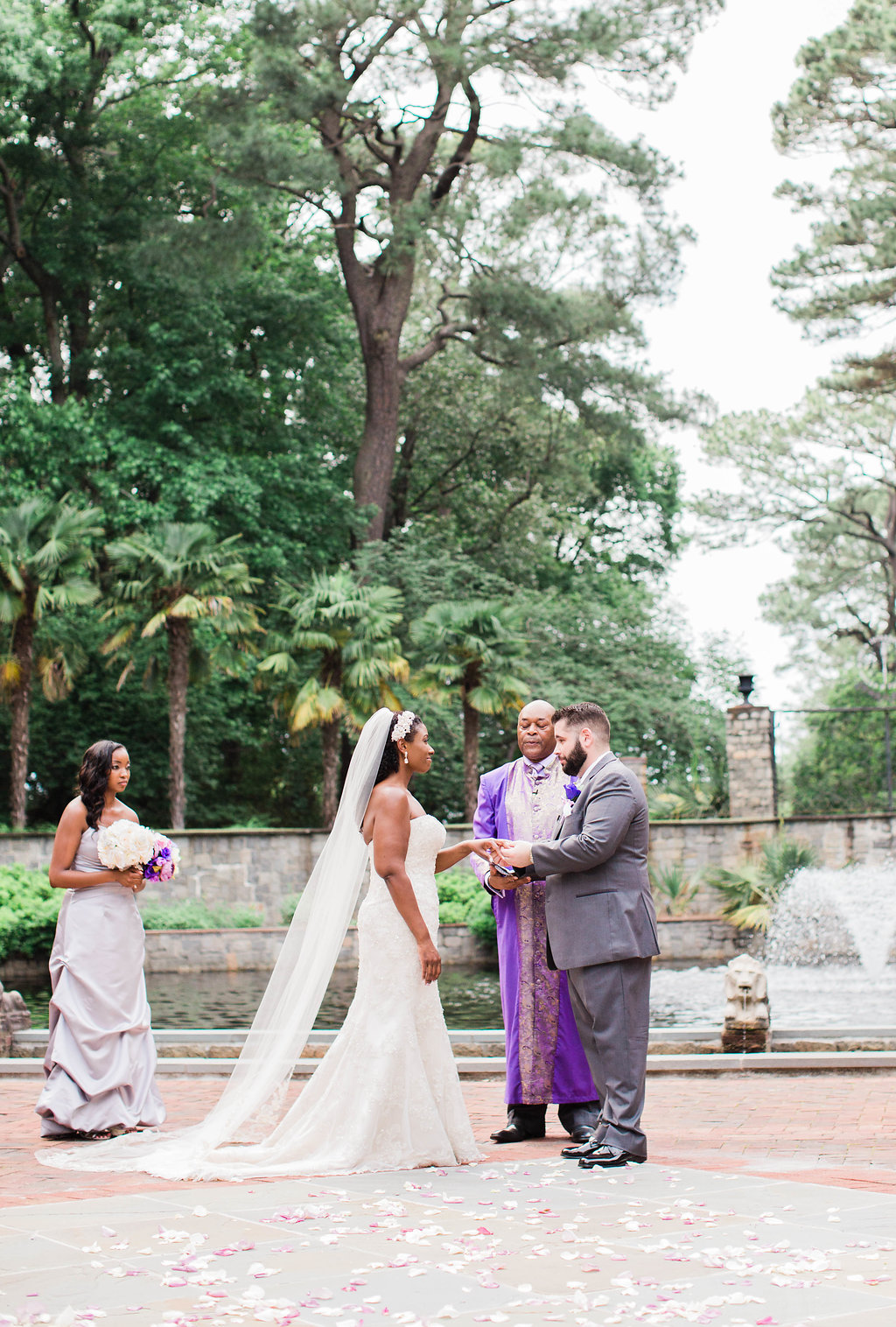 Once there, Dan took her hand and gave her a ring and a promise for a lifetime.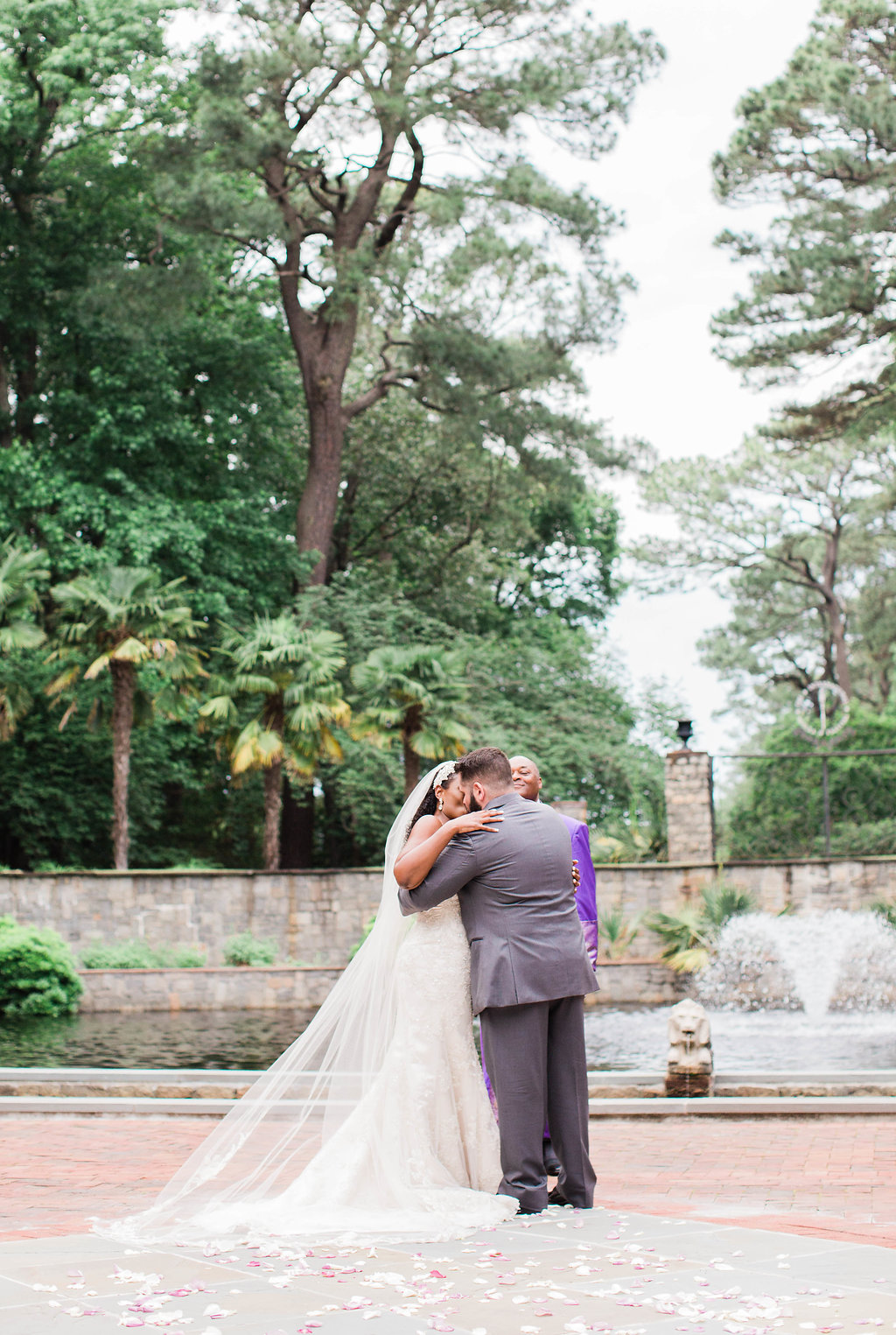 She did the same and they were pronounced man and wife!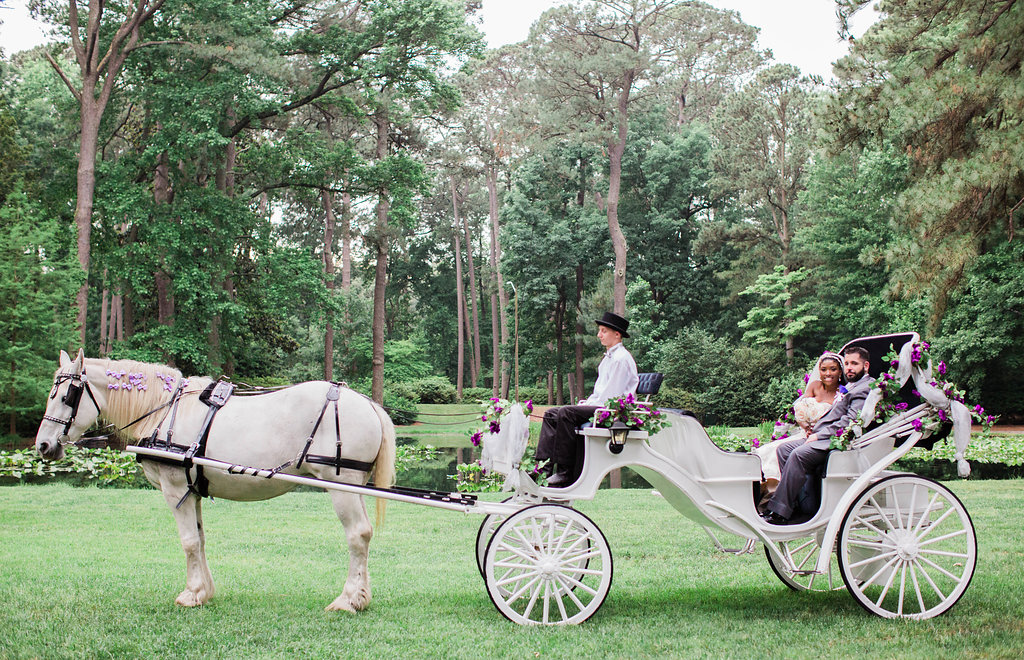 Then it was off to the reception in the horse-drawn carriage!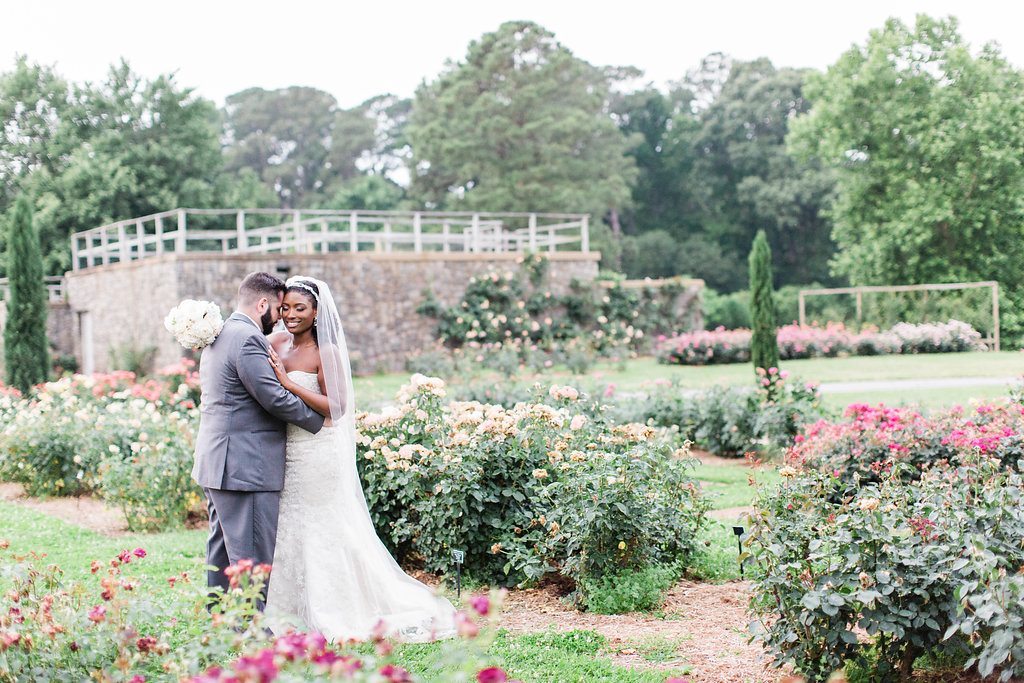 But first…couples portraits! How pretty is this photo?! So much love, bliss, and beauty!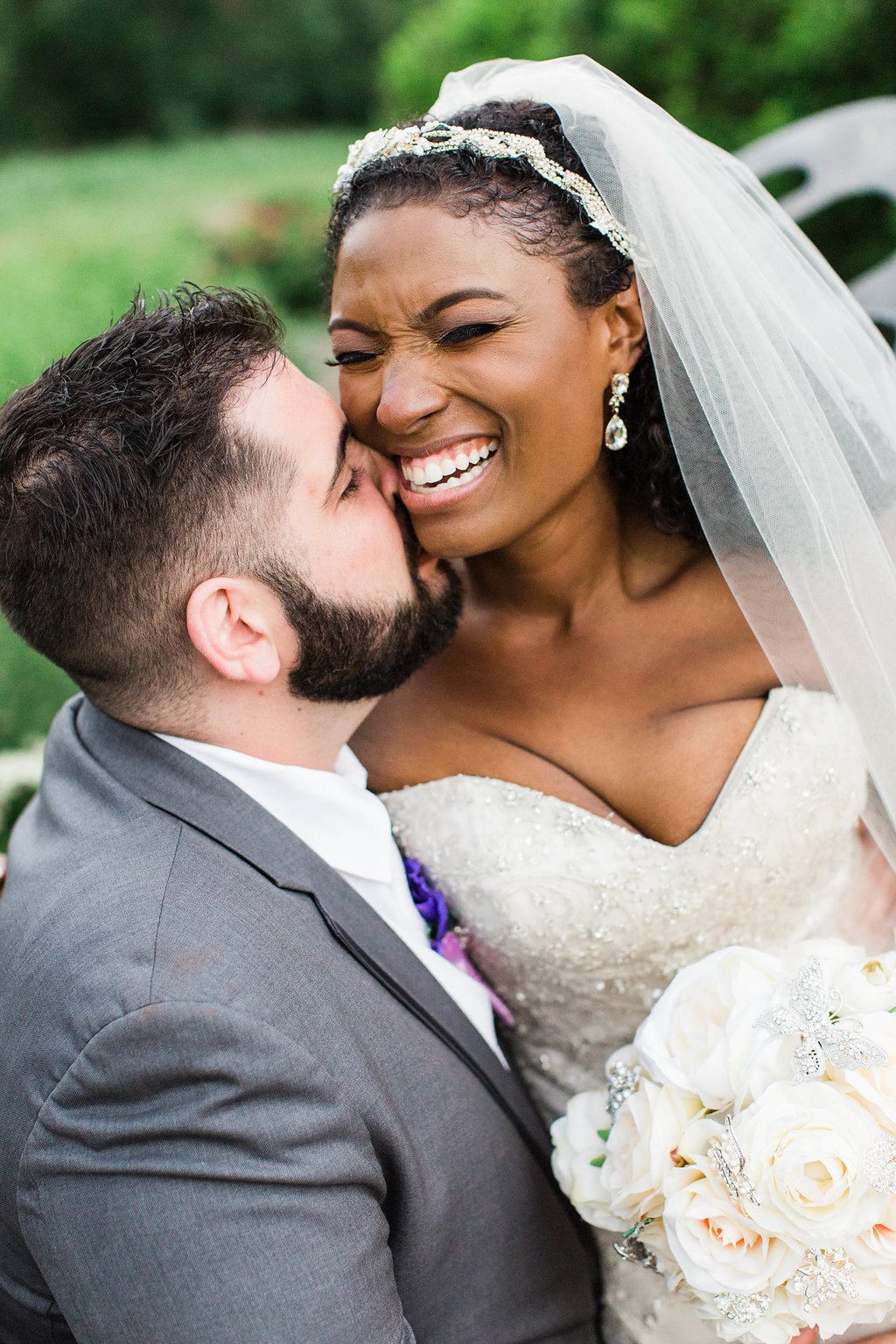 Oh, and did we mention JOY! Pure JOY ? Lashawnda, you are stunning!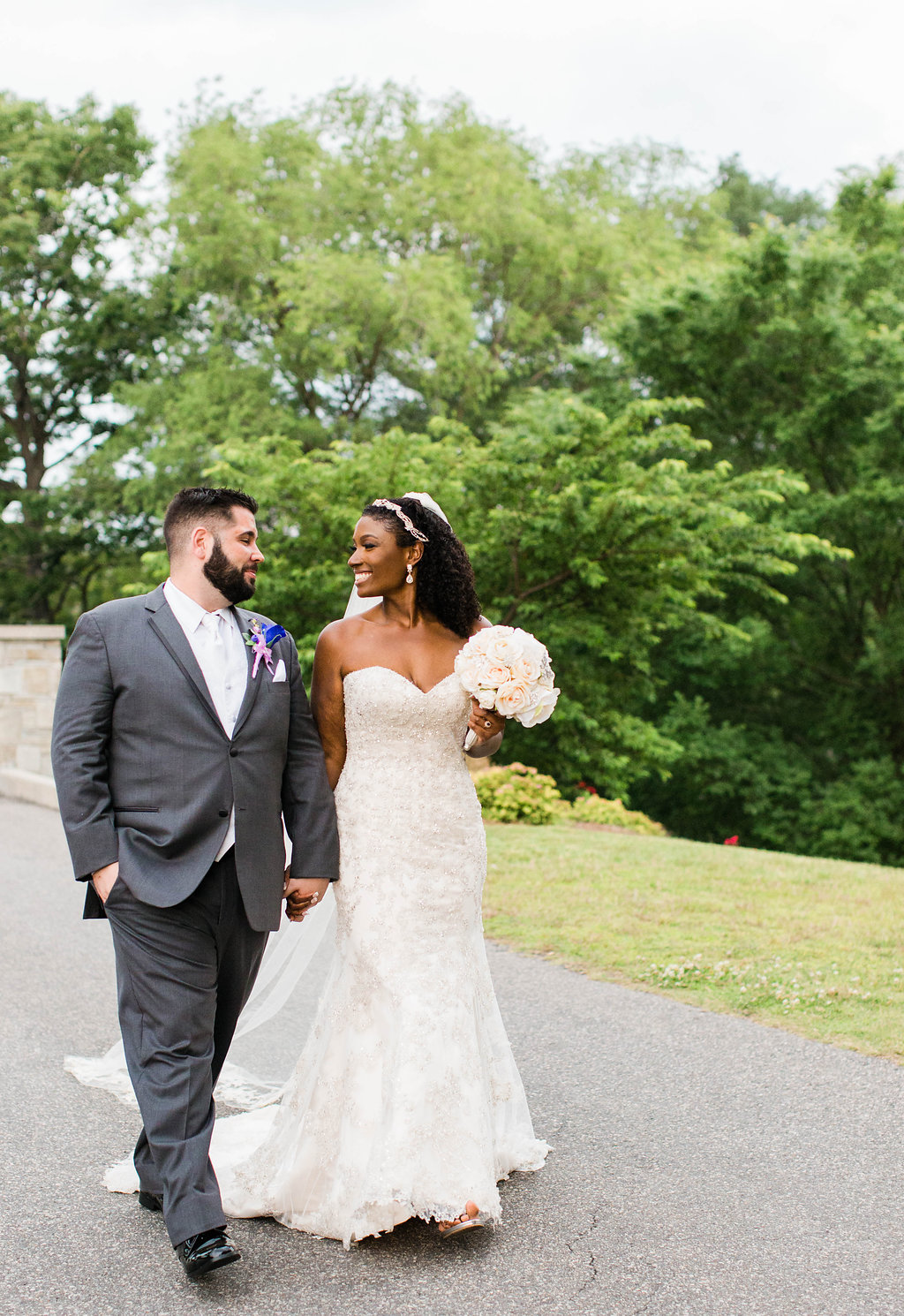 And that dress ?!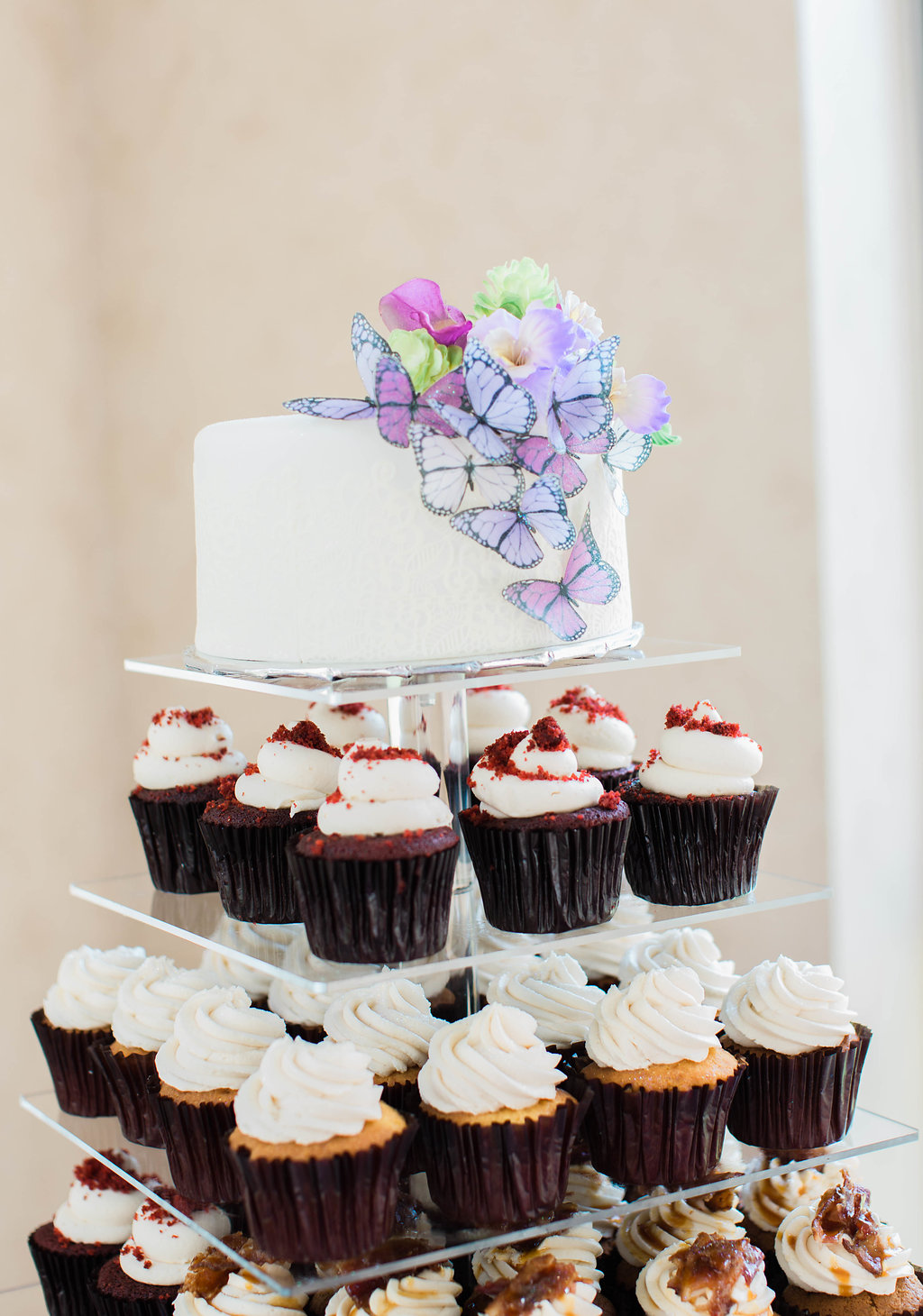 The reception took place inside and I still can't handle how epic it was…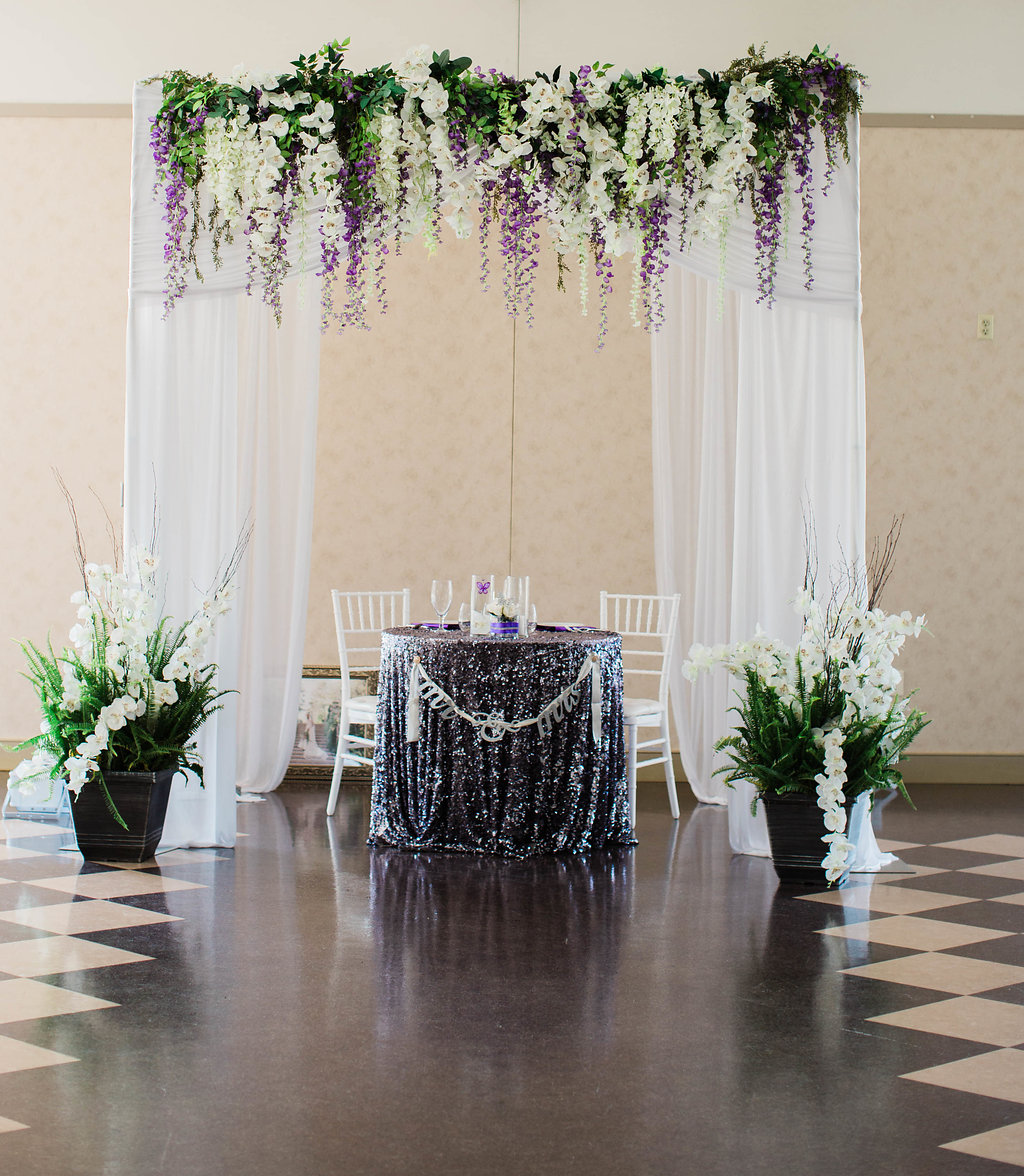 This is without a doubt the most amazing sweetheart table I have ever seen!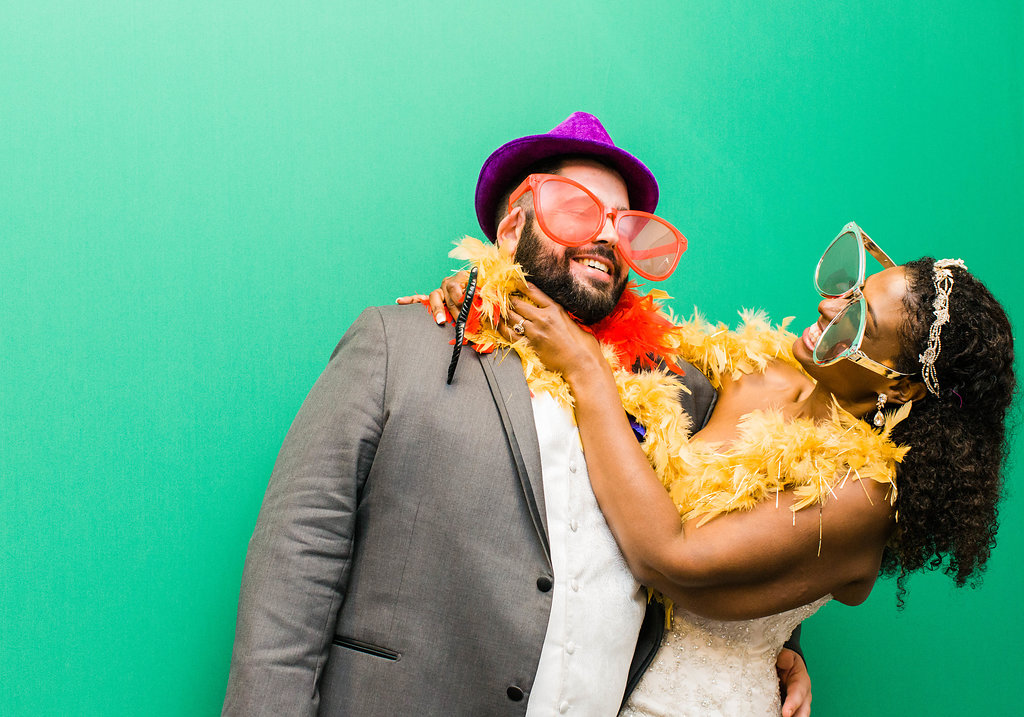 AND they had a super fun photo booth!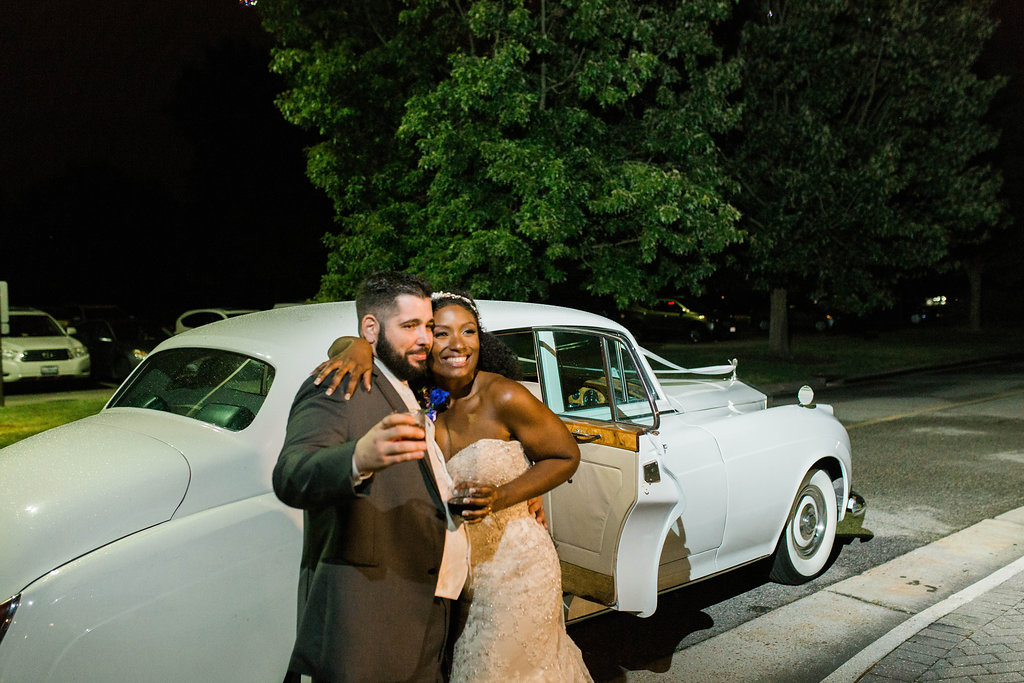 Congratulations Dan and Lashawnda!
From the bride:
What was your favorite detail of the day? "Seeing my husbands' reaction as I took that long walk to the altar, and doing the Tango at my reception! We had so much fun, it truly was an amazing night!"
What advice would you give to a bride to be? "I would tell her to plan her day as SHE sees fit! You only get ONE Day! Make the most of it. Know that things will happen, but it really won't matter because no matter what it is, nothing can take away the feeling of marrying your true love!!"
Photos by Marie Violet Photography
Want to be featured on this weekly online blog? Just email us! Want no be featured in our printed magazine? Just email us! **Being on this online blog does not hinder or guarantee a wedding will be in the printed magazine, both are up to the discretion of the editor, Angeline Frame. If your wedding has been chosen for print, she will reach out to you directly.** Thank you for following Virginia Bride Magazine! Stay tuned for more weddings and the best Bridal Shows in Virginia