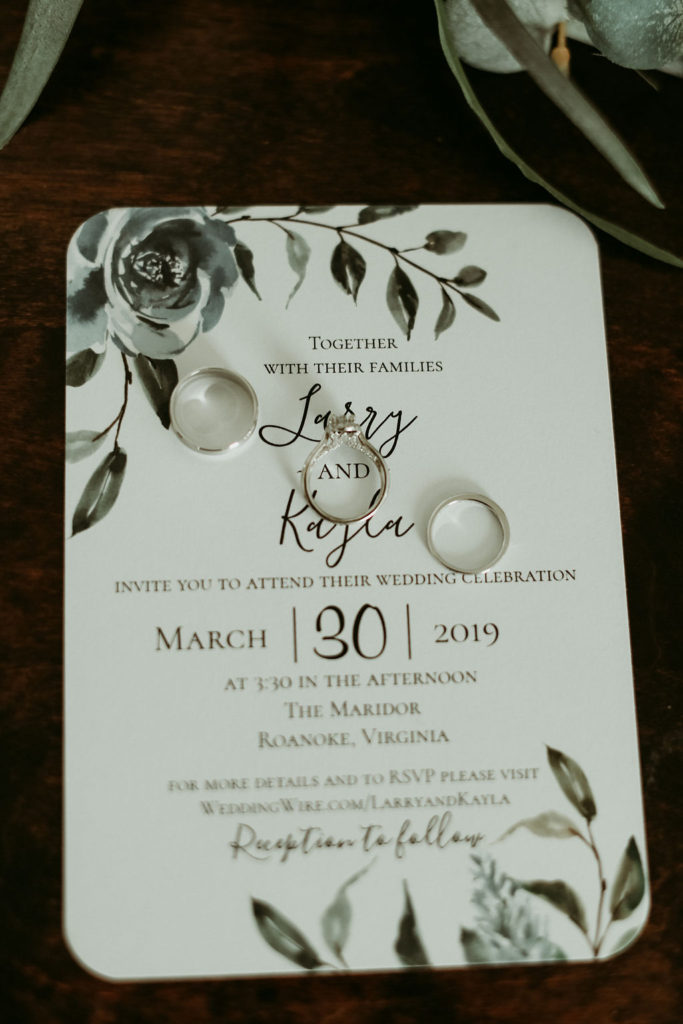 Hello, fellow wedding lovers! Today I have a gorgeous day to show you!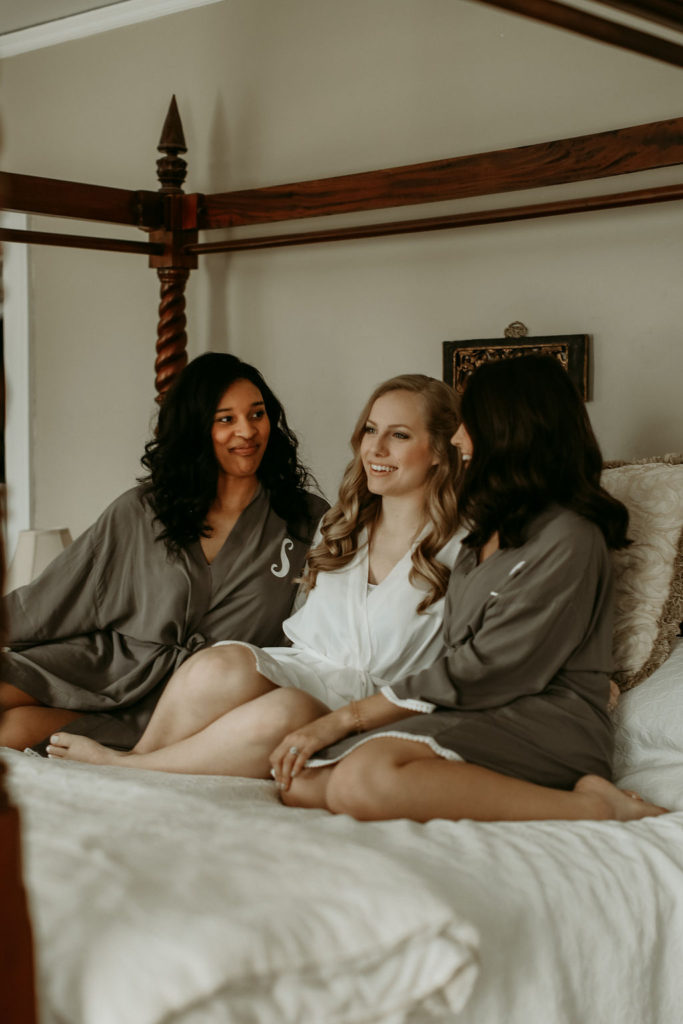 Kayla and Larry were married at the historic bed and breakfast, The Maridor, in Roanoke, VA, on March 30th, 2019.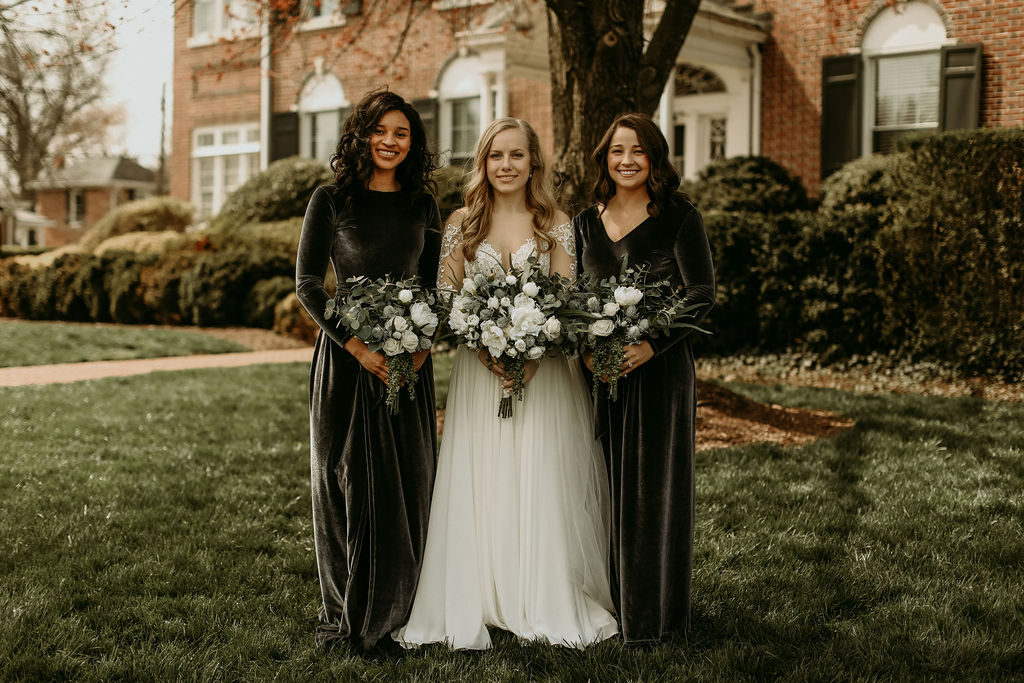 Kayla chose a very simple and romantic color palette to go along with the charm and landscaping of the historic bed and breakfast venue. Don't you love her bridesmaids' velvet gowns?!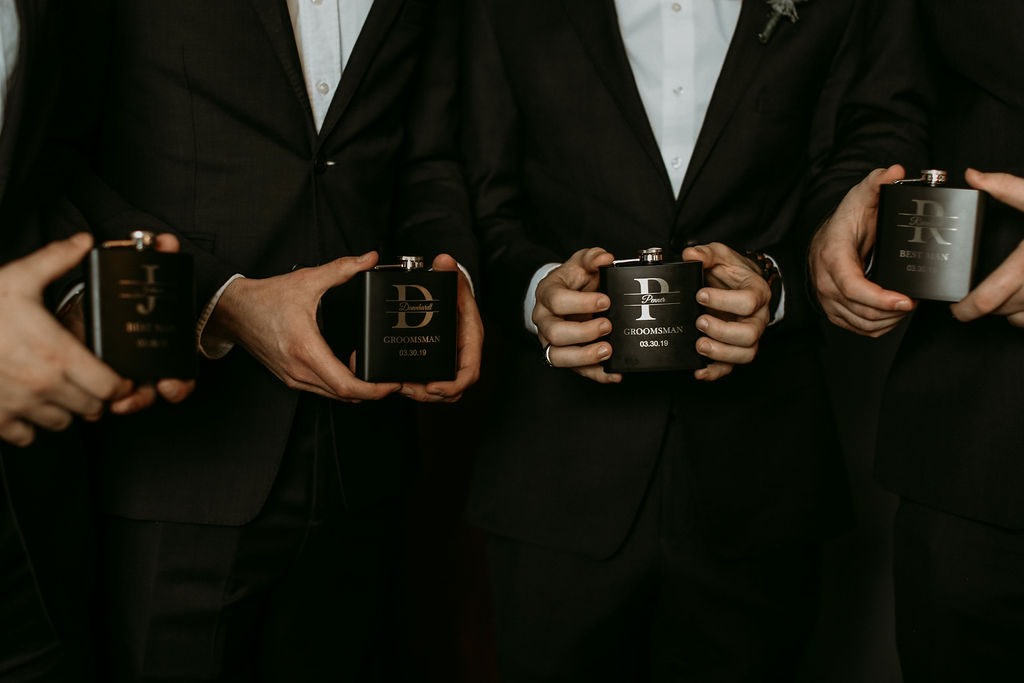 After the pair got ready with their wedding party, it was time for the big moment.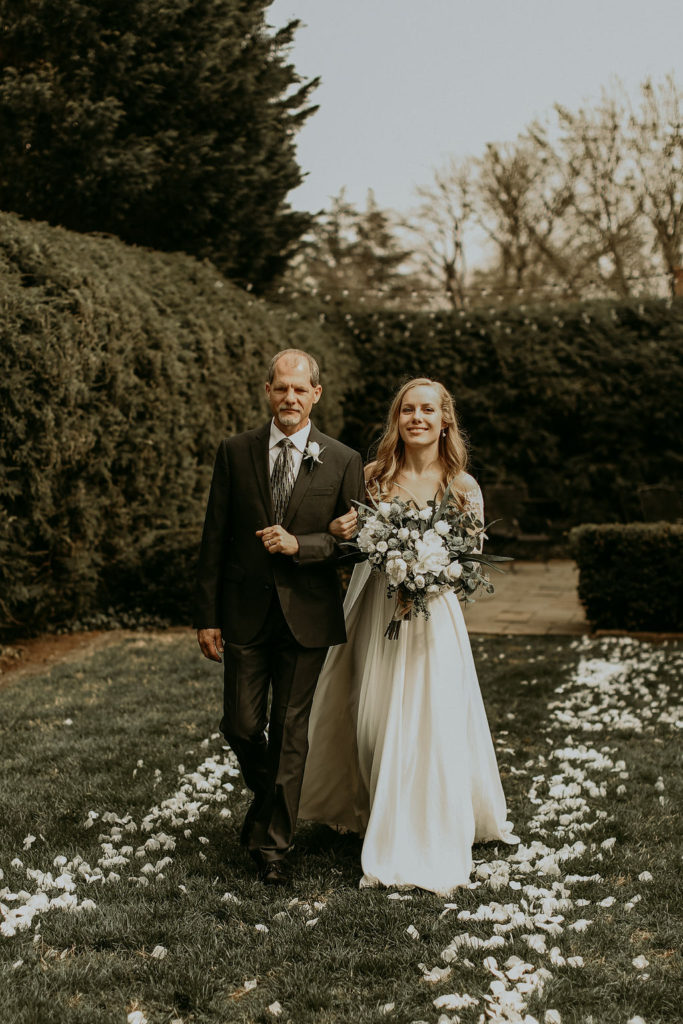 Kayla glided down the rose petal covered aisle with her father by her side.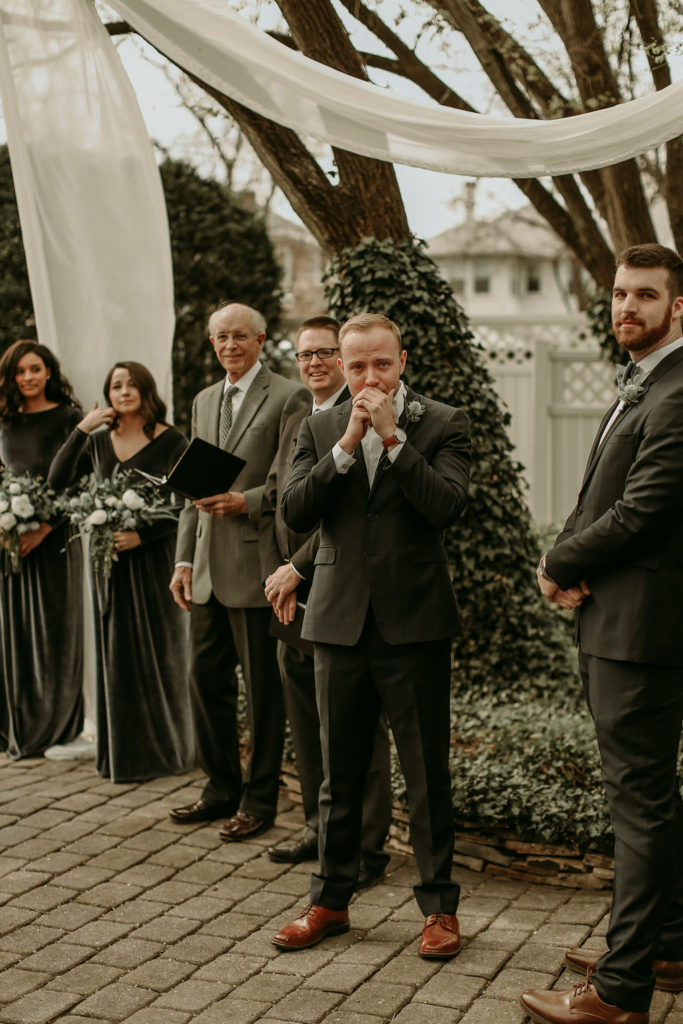 Look at Larry's face when he saw her! Be still my heart…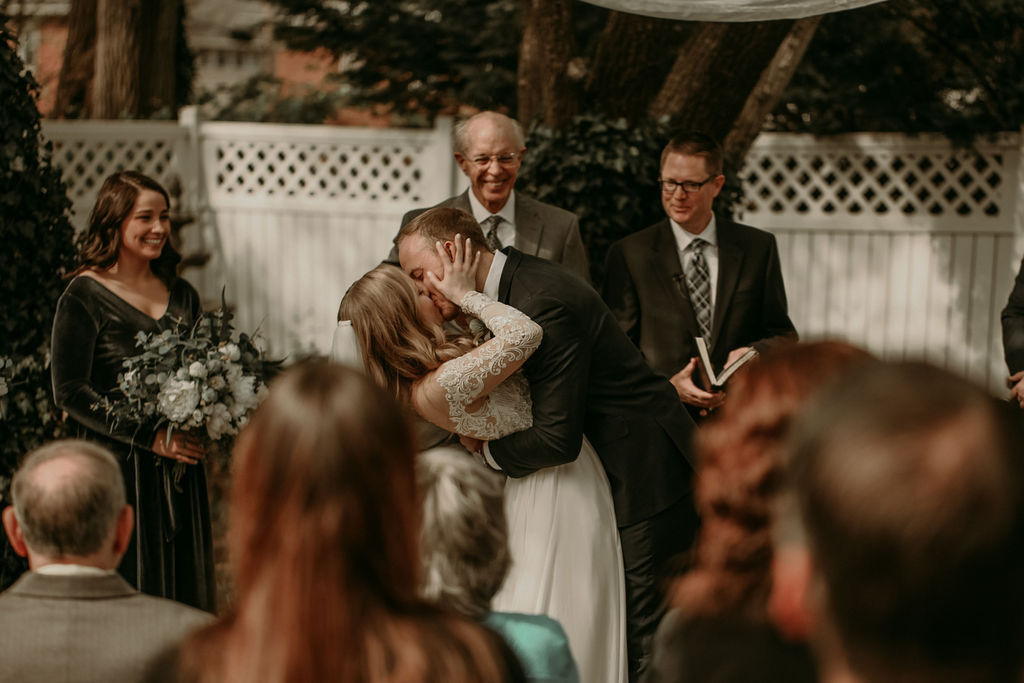 After saying their vows, they were pronounced man and wife!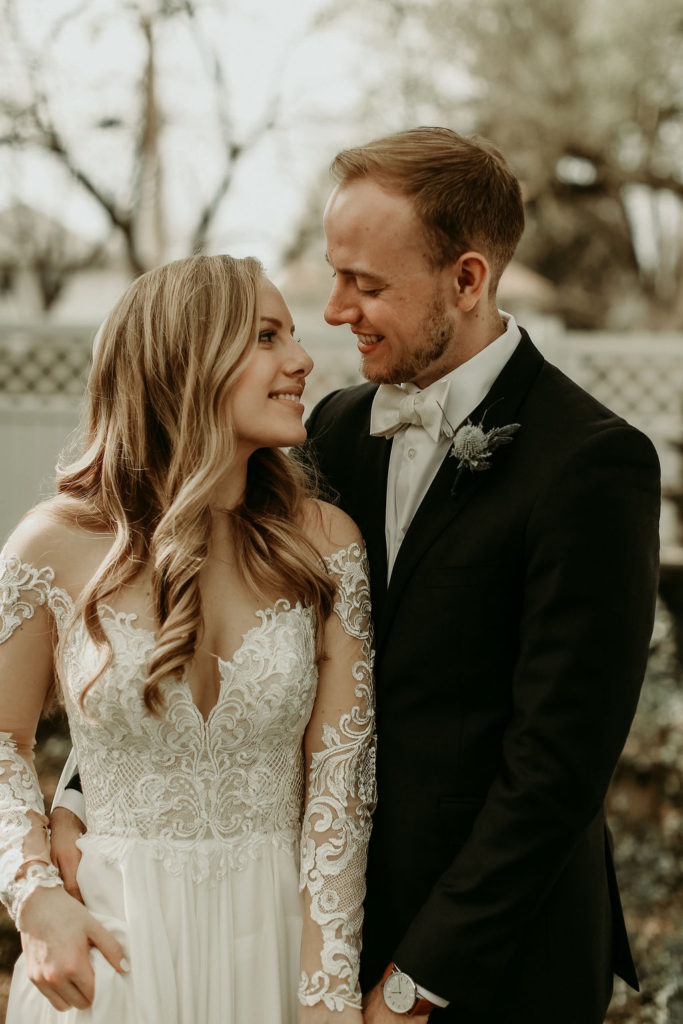 "Larry and I were just friends most of high school and then started dating our senior year," Kayla recalled. "We then left for different colleges, VT and Longwood University, so we were long distance for four, surprisingly very easy, years! We ended up back in our hometown after school where he soon after proposed!"
When long-distance it easy, you know it is meant to be!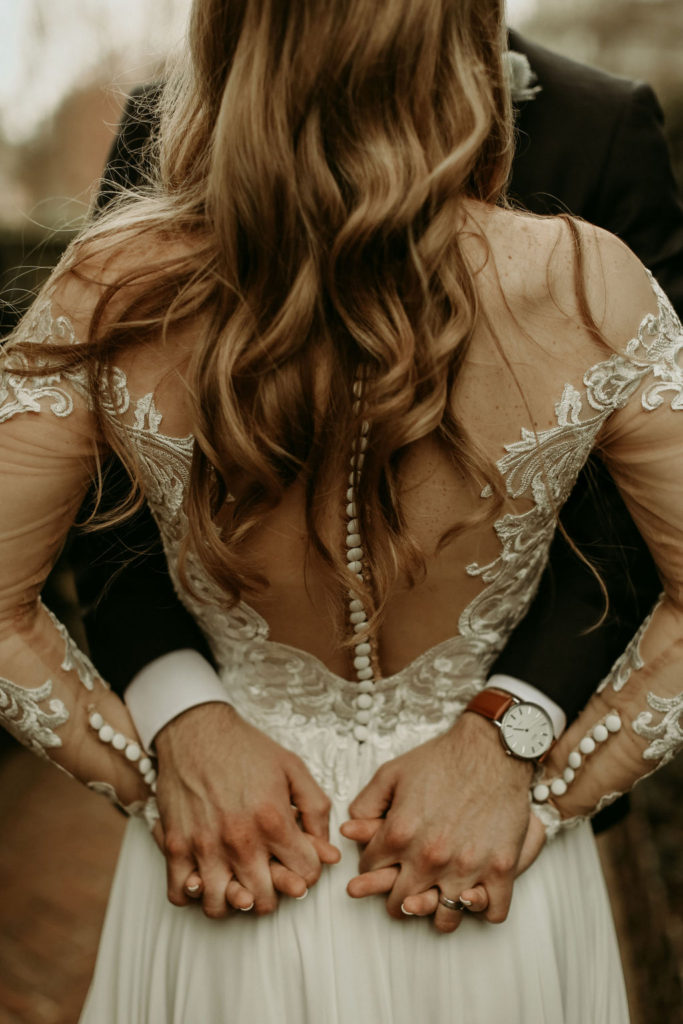 And I am obsessed with Kayla's gown! Would you look at that lace and button detail!!!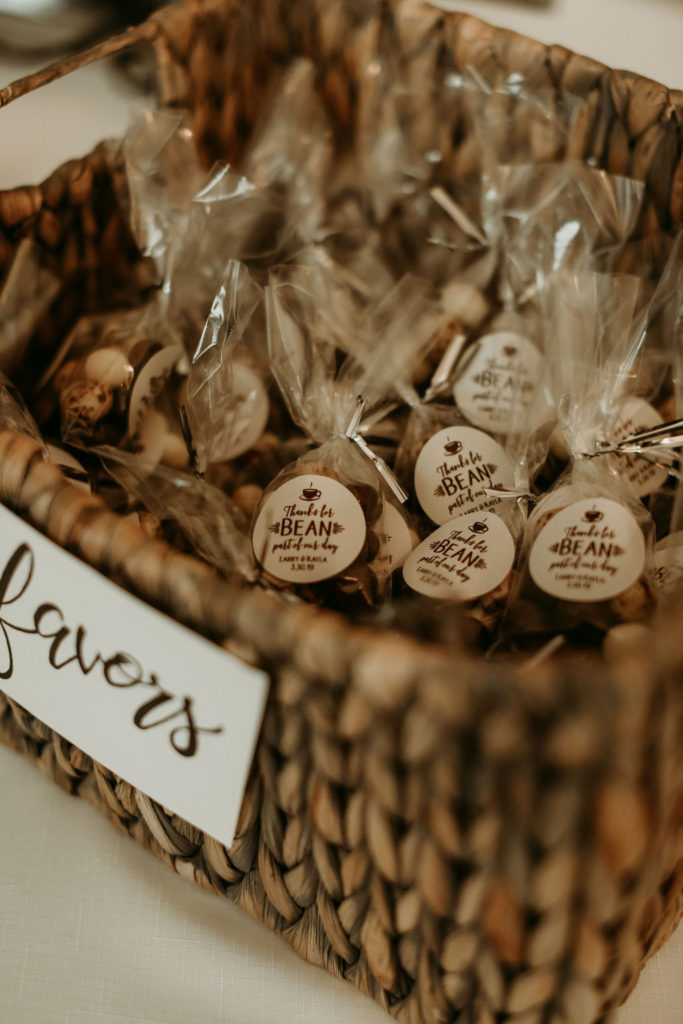 The reception took place indoors and had the most adorable details including these coffee bean favors for guests.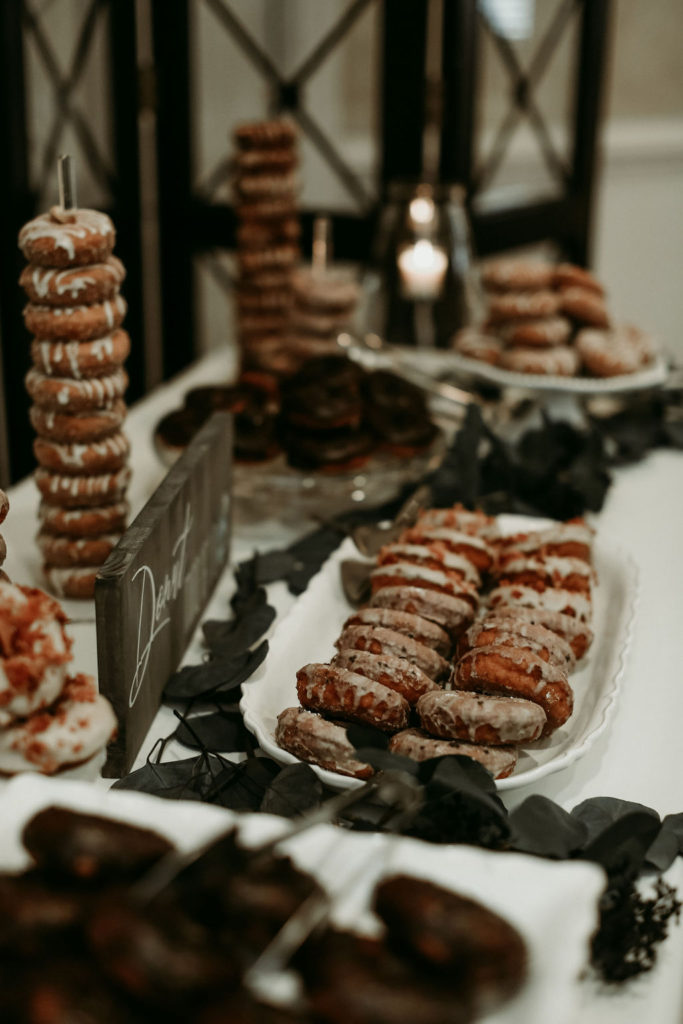 They had a breakfast buffet for the meal because they both love breakfast so much! Of course, no breakfast is complete without duck donuts!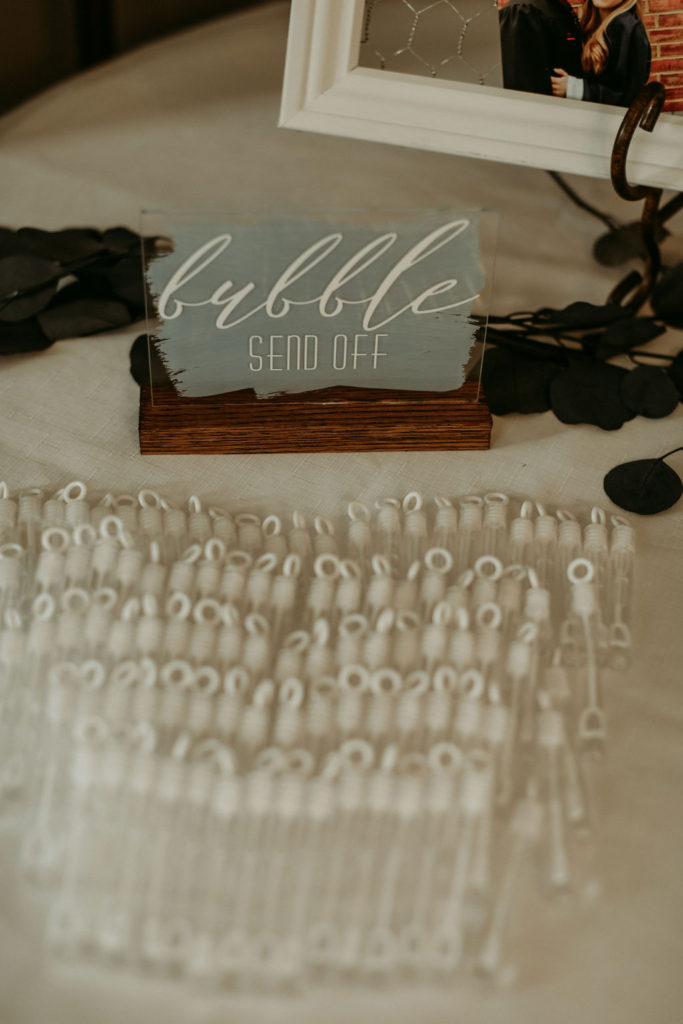 After the night was over, they left in a sea of bubbles…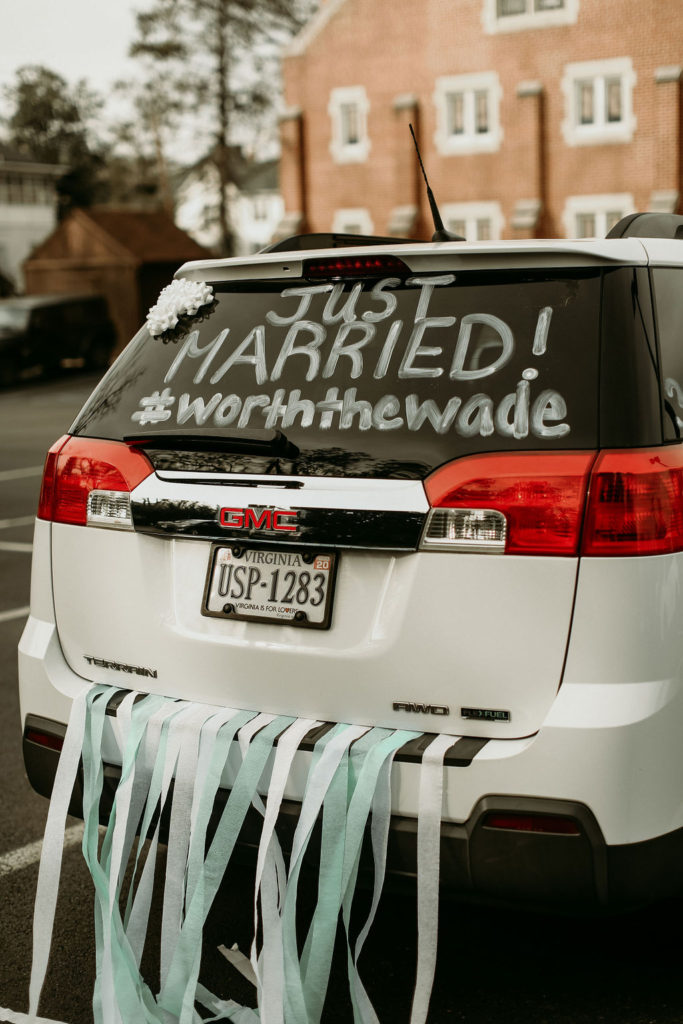 …and rode off into their happily ever after! Congratulations Kayla and Larry!
From the Bride:
What was your favorite detail from the day? "My favorite detail of the day (SO hard to pick) would probably be our breakfast for dinner buffet! We are HUGE breakfast for dinner fans so our reception dinner with a pancake bar, biscuits and gravy, mimosas, sangria, and coffee bar was absolutely perfect! We also skipped a wedding cake and went with a Duck Donuts display instead!"
What advice would you give to a bride to be? "The best advice I could give to a bride would be to not worry about having every "traditional" wedding detail as a part of your day. Have all the things that you and your fiance love and what represents you two! You'll be so glad your day was unique and full of your favorite things without pressure to have everything that a "traditional" wedding has!"
Venue & Catering- The Maridor in Roanoke, VA
Coordinator- Brenda Harris with The Maridor
Photographer- Hannah Lee Photography
Videographer- Iron & Ivy Films
Wedding dress- Essence of Australia gown at Studio I Do Bridals Roanoke
Hair- Mary at Adorn Salon
Tuxes- Generation Tux
Florals- Something Borrowed Blooms
Donuts- Duck Donuts
DJ- Adam West
Want to be featured on this weekly online blog? Just email us! Want to be featured in our printed magazine? Just email us! **Being on this online blog does not hinder or guarantee a wedding will be in the printed magazine, both are up to the discretion of the publisher, Angeline Frame. If your wedding has been chosen for print, she will reach out to you directly.** Thank you for following Virginia Bride Magazine! Stay tuned for more weddings and the best Bridal Shows in Virginia!