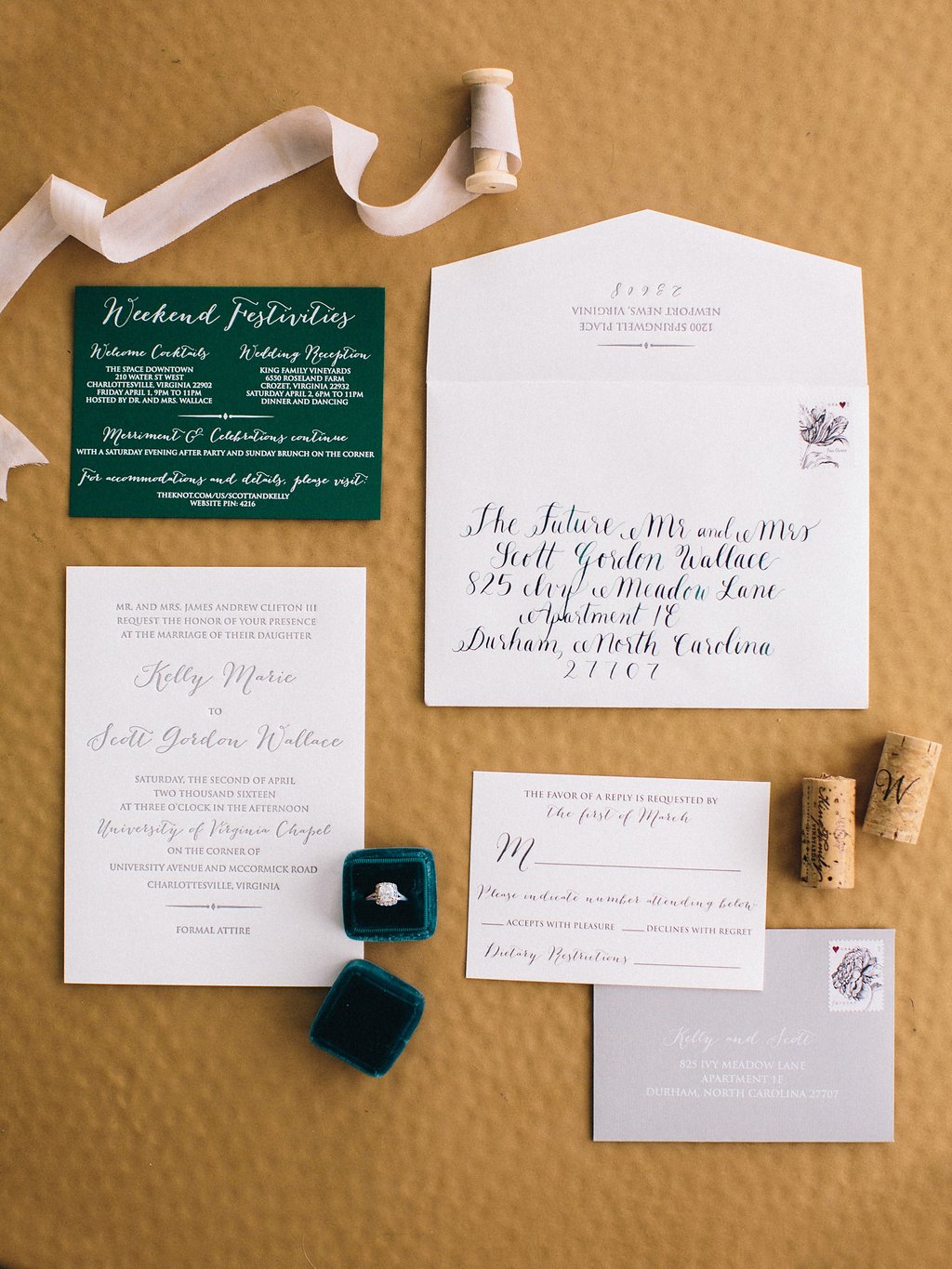 All this snow has me, Tilley (your weekly wedding obsessed blogger friend), dreaming of spring so today I have the perfect April wedding in Charlottesville to show y'all!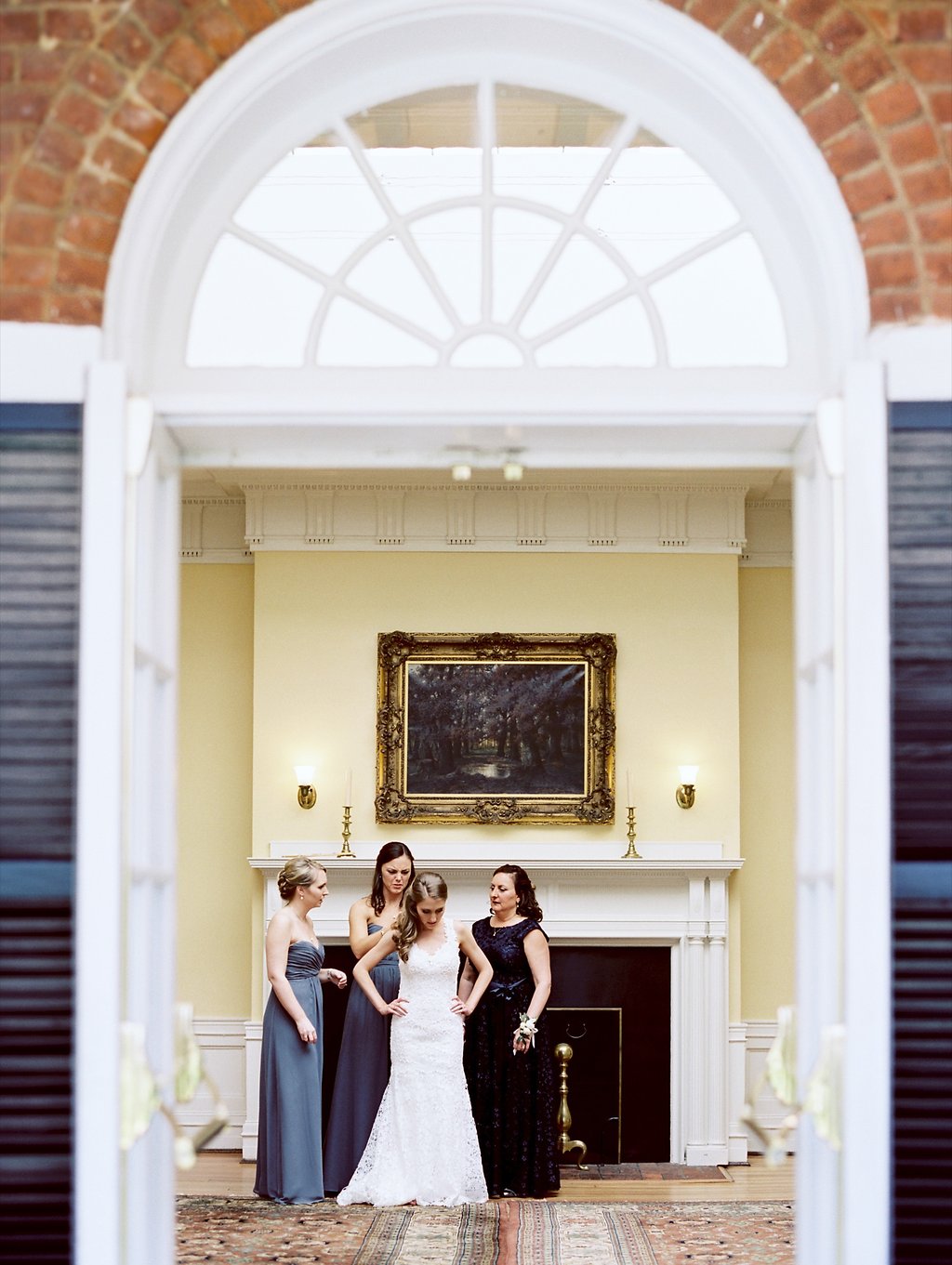 Kelly's friends helped her into her gorgeous lace gown on that pretty spring day.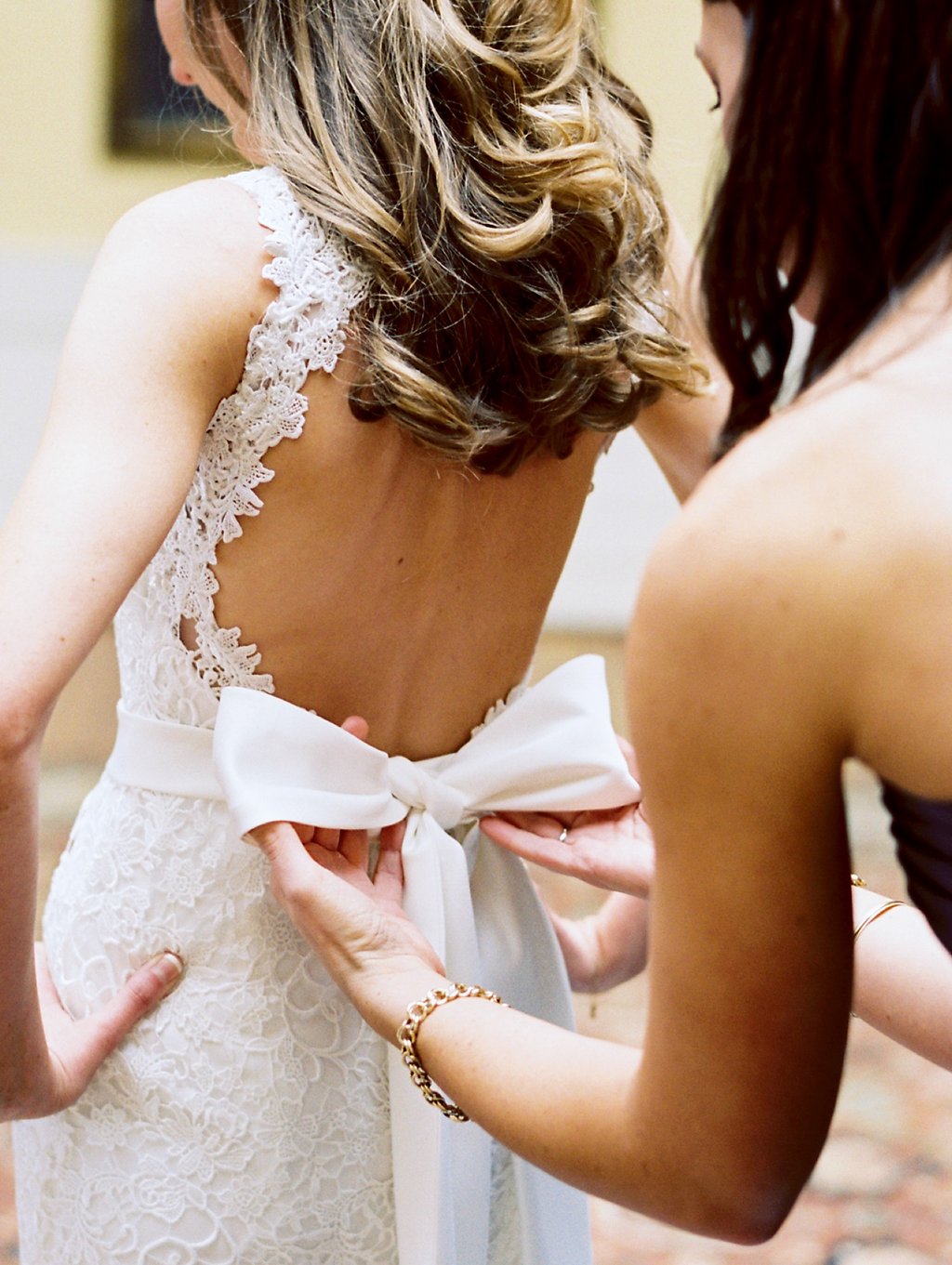 It fit like a glove and would you look at that stunning back detail! Love the bow!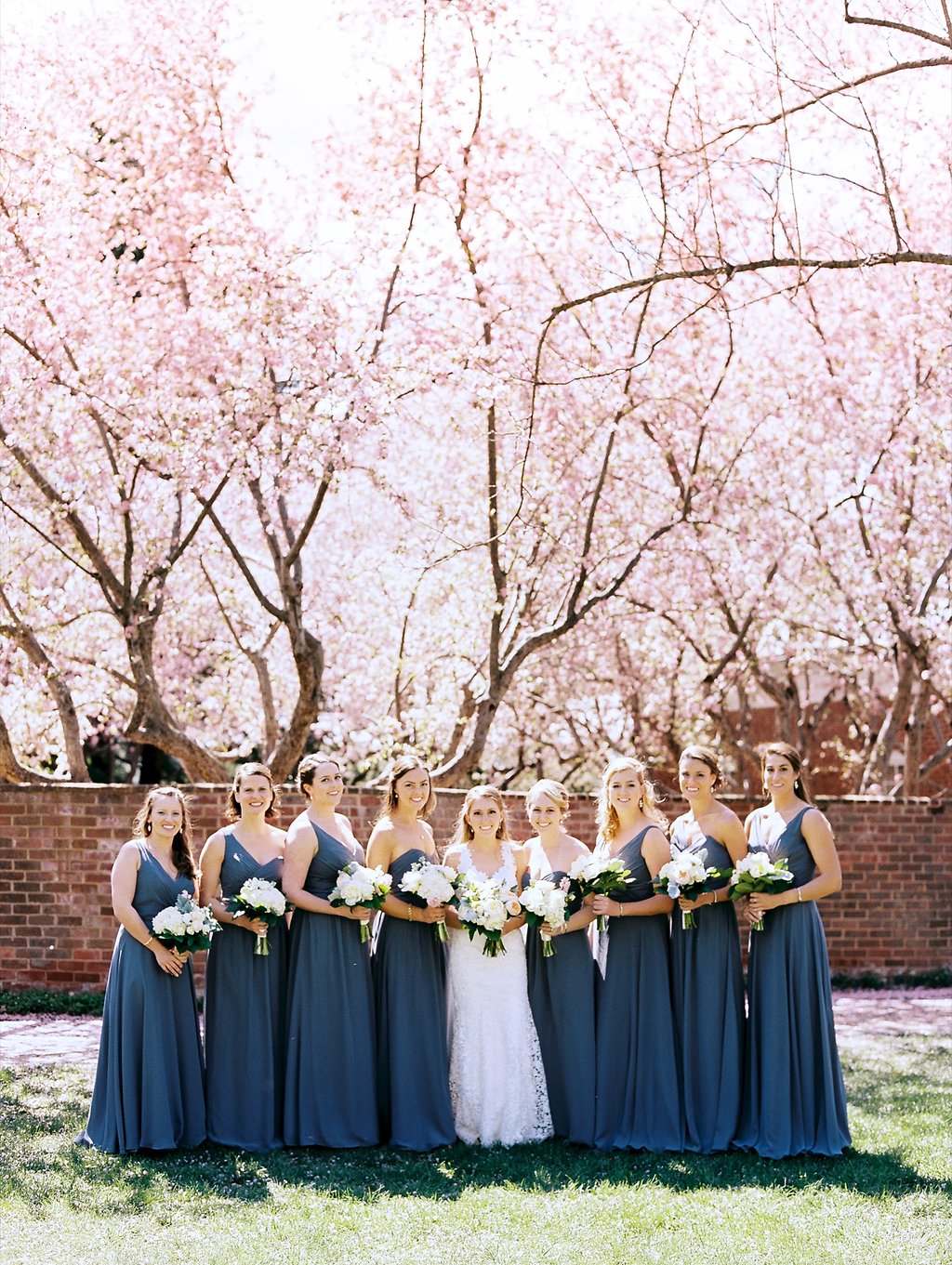 They lucked out that the cherry blossoms on the property bloomed perfectly for their big day! The blue bridesmaid gowns she choose contrasted perfectly!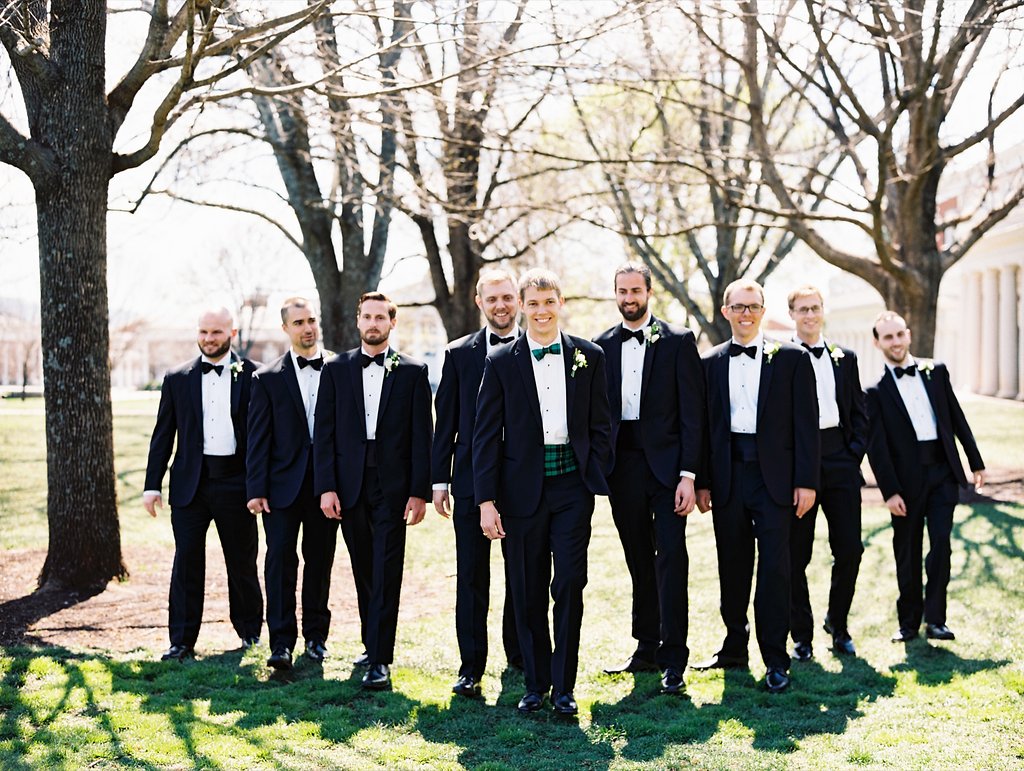 Scott and his groomsmen looked dapper in their tuxes. I love how Scott's look is differentiated with the plaid cummerbund and bow tie!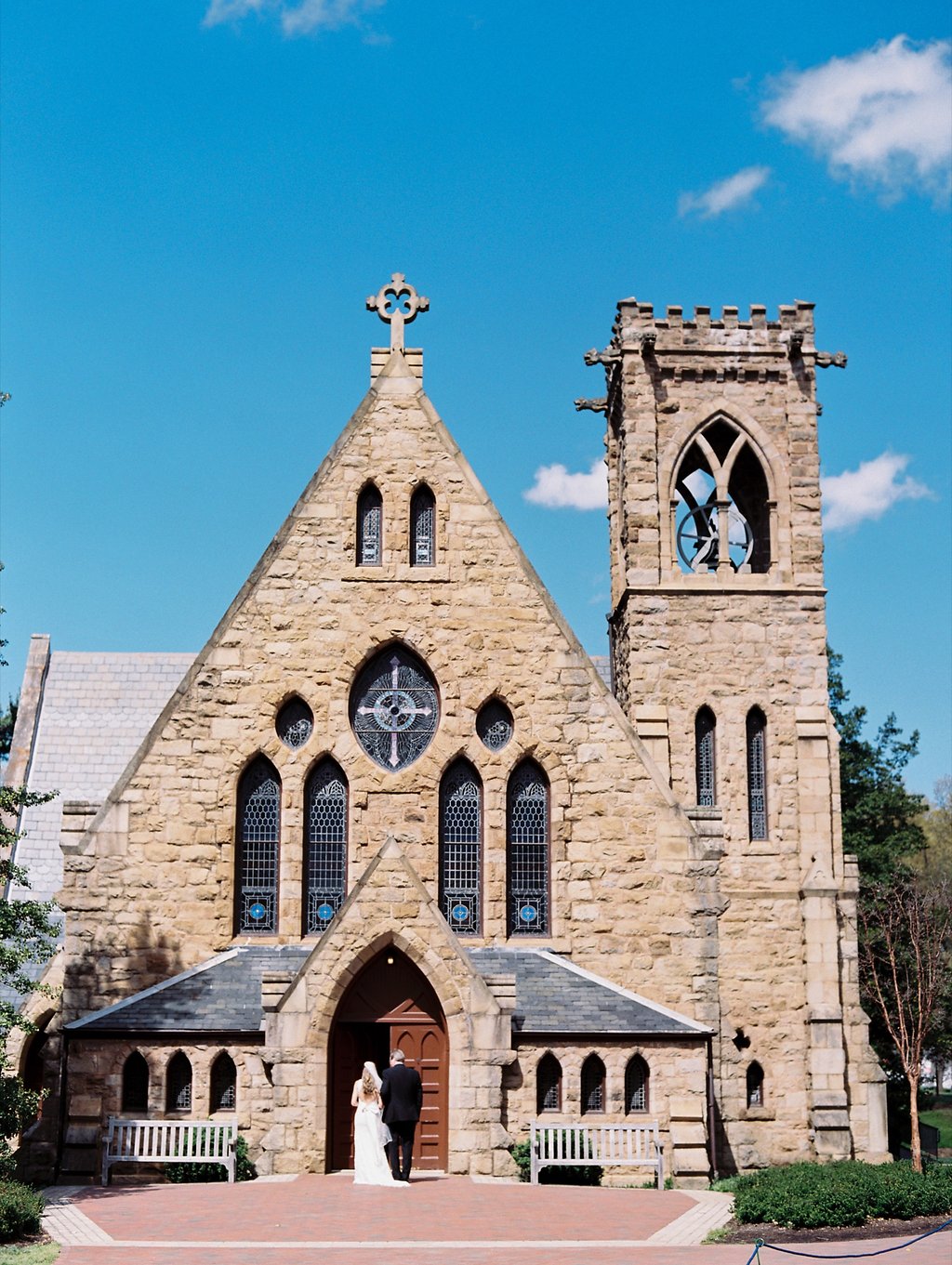 When the time came, Kelly and her father stood outside the church, ready for her grand entrance into the ceremony.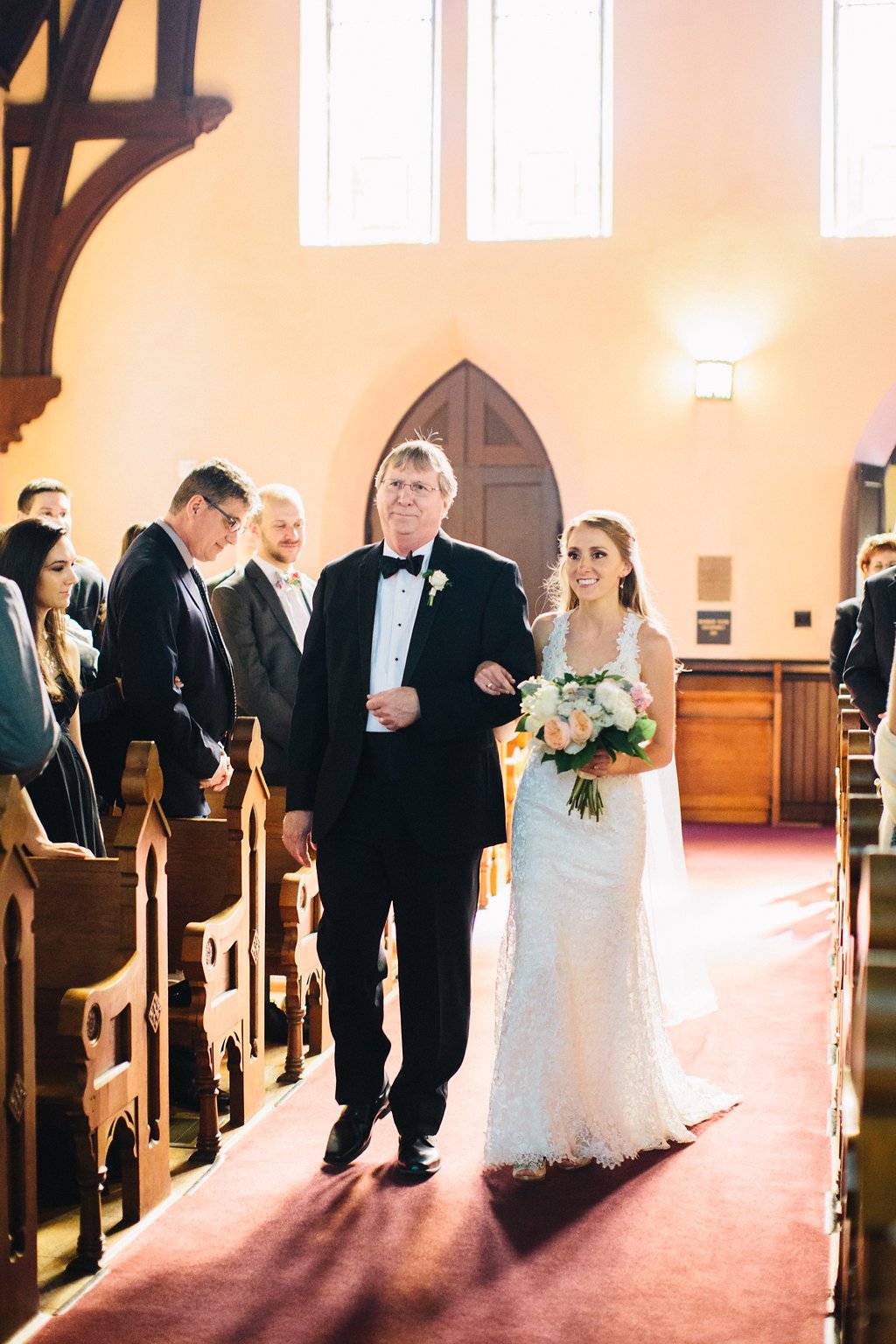 She beamed from ear to ear seeing Scott for the first time!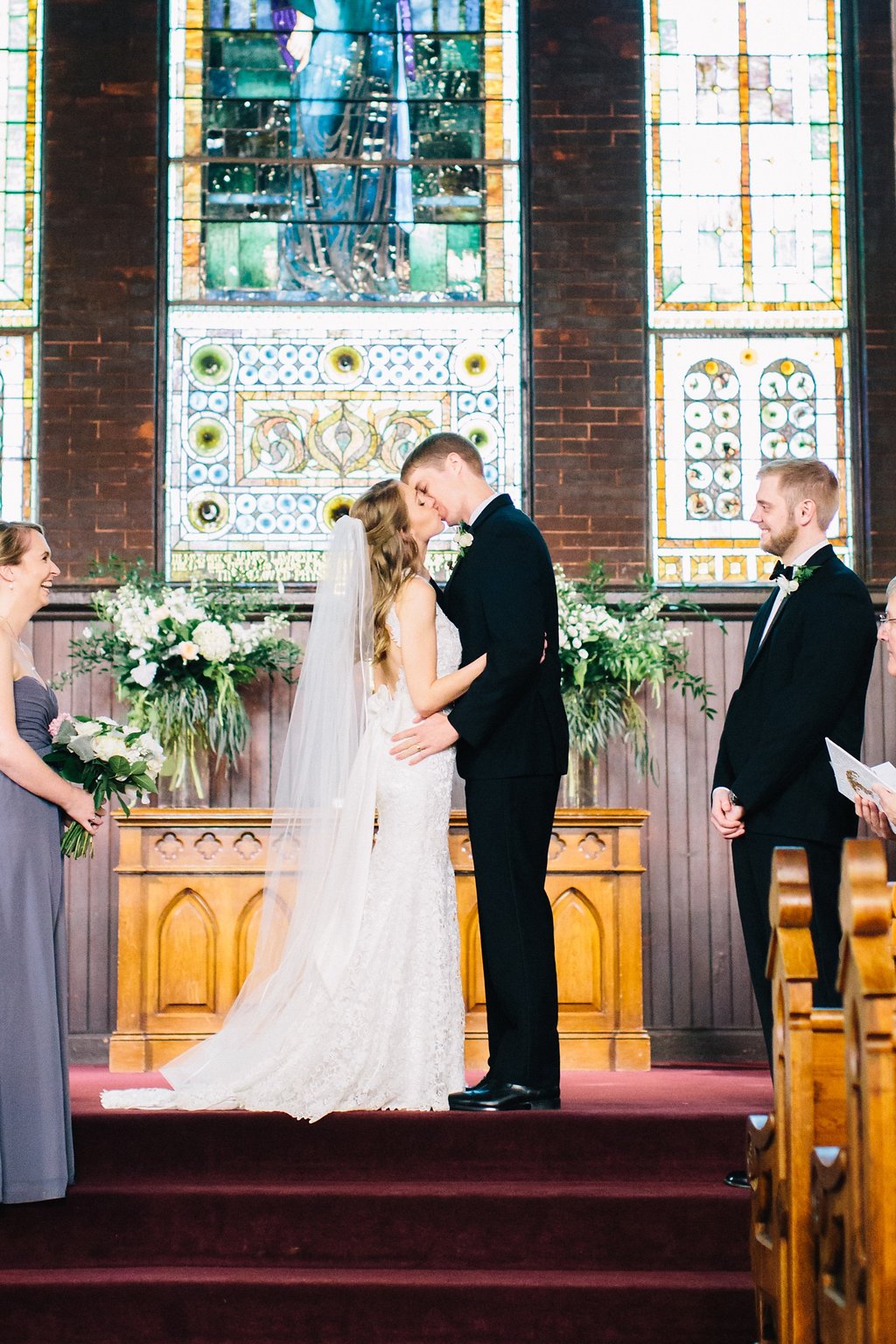 With a kiss, they were wed! How stunning is this church?!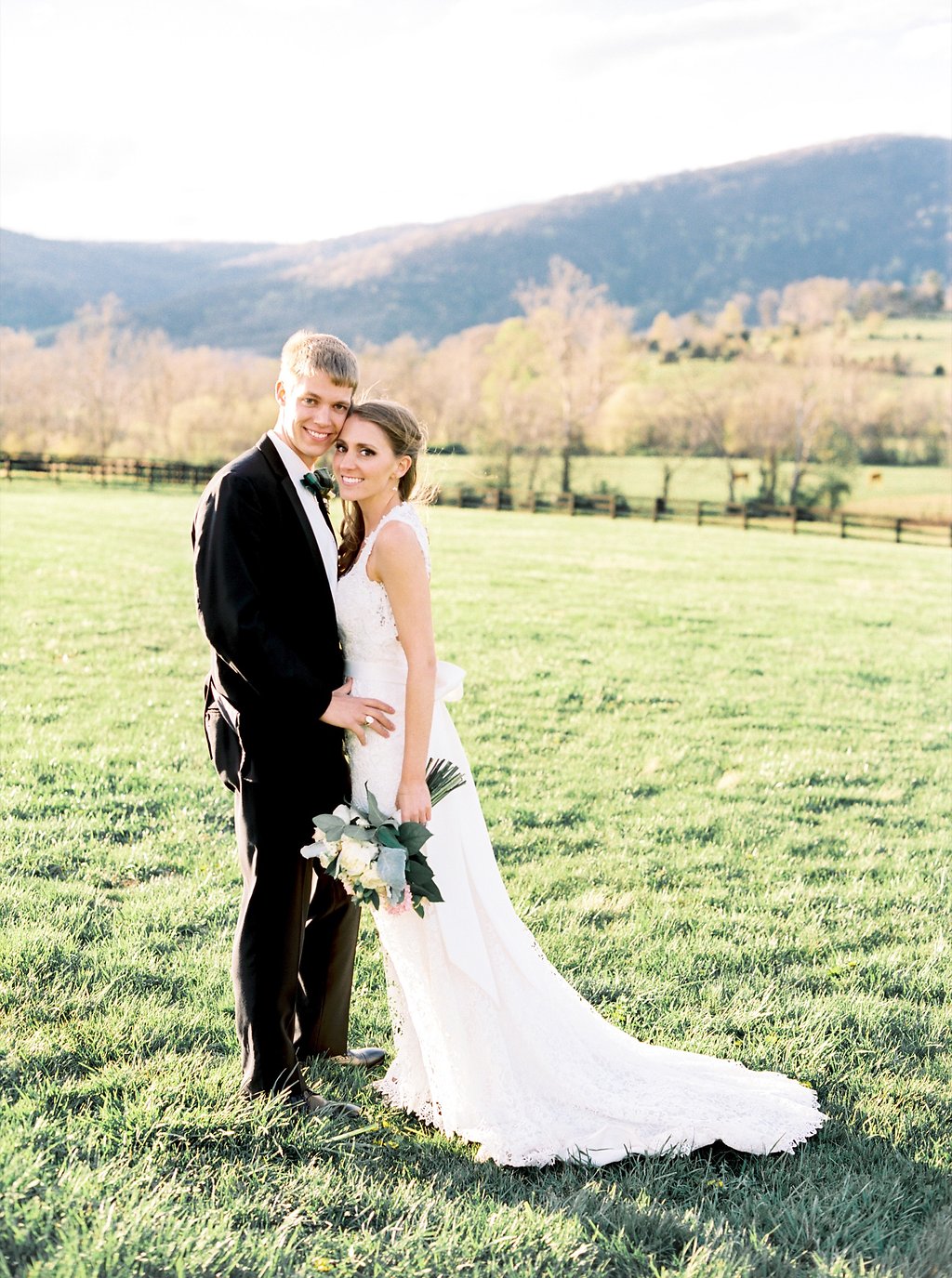 Then it was time for my favorite part of any wedding day…couples portraits! The mountains made for the most stunning backdrop!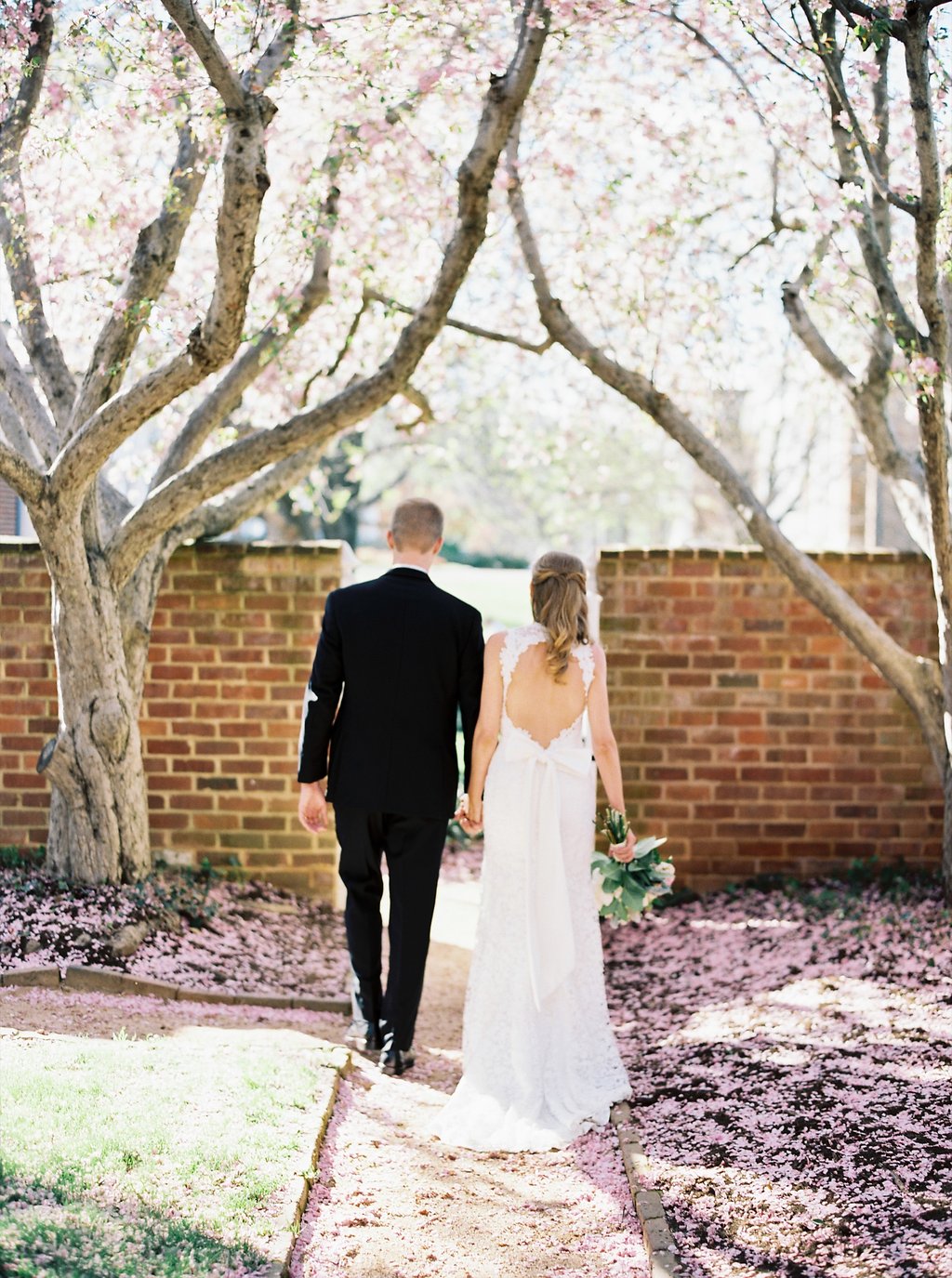 And of course, the cherry blossoms did too.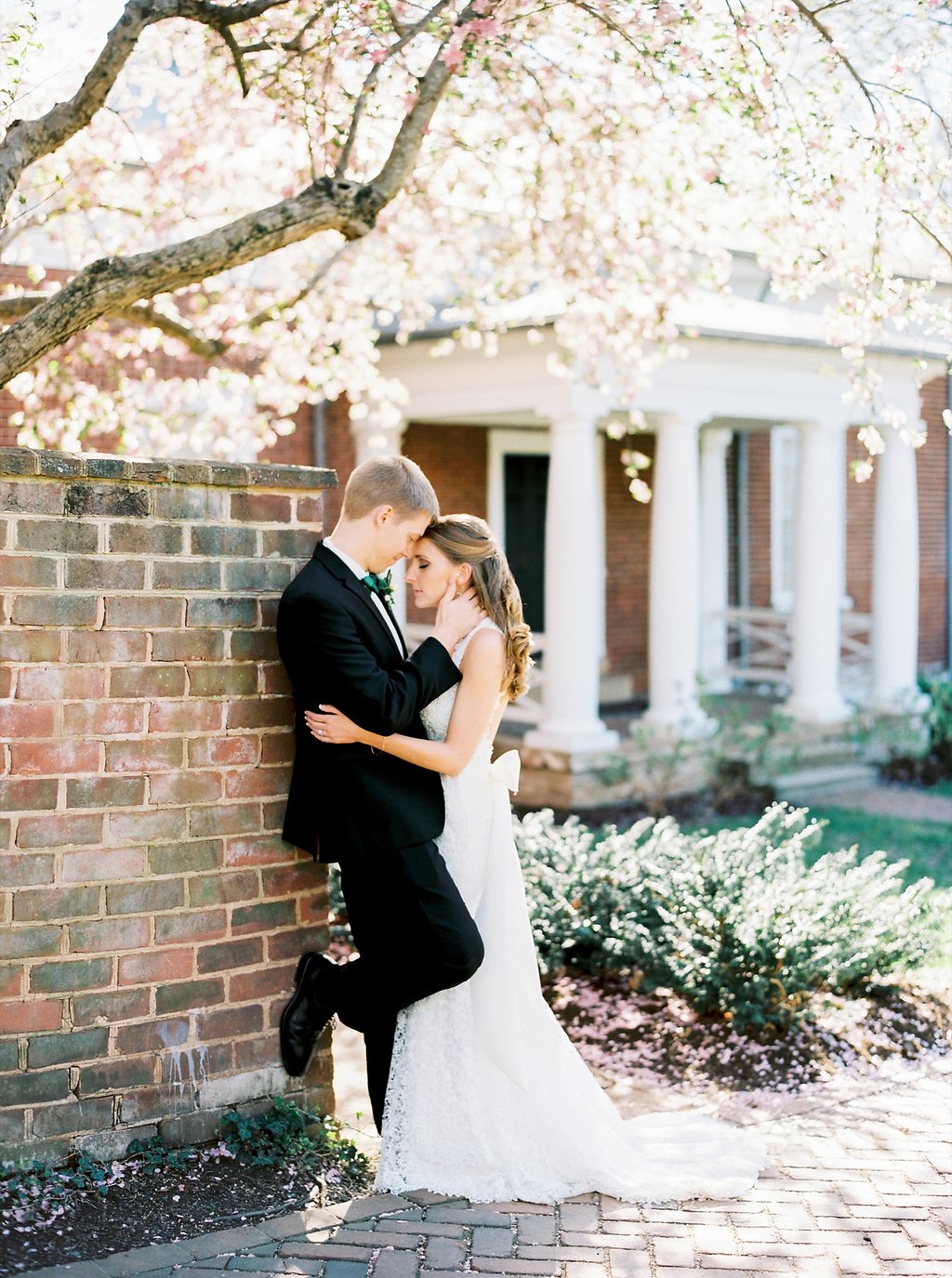 I can't even handle how perfect this photo is! Kelly and Scott, you both could be models!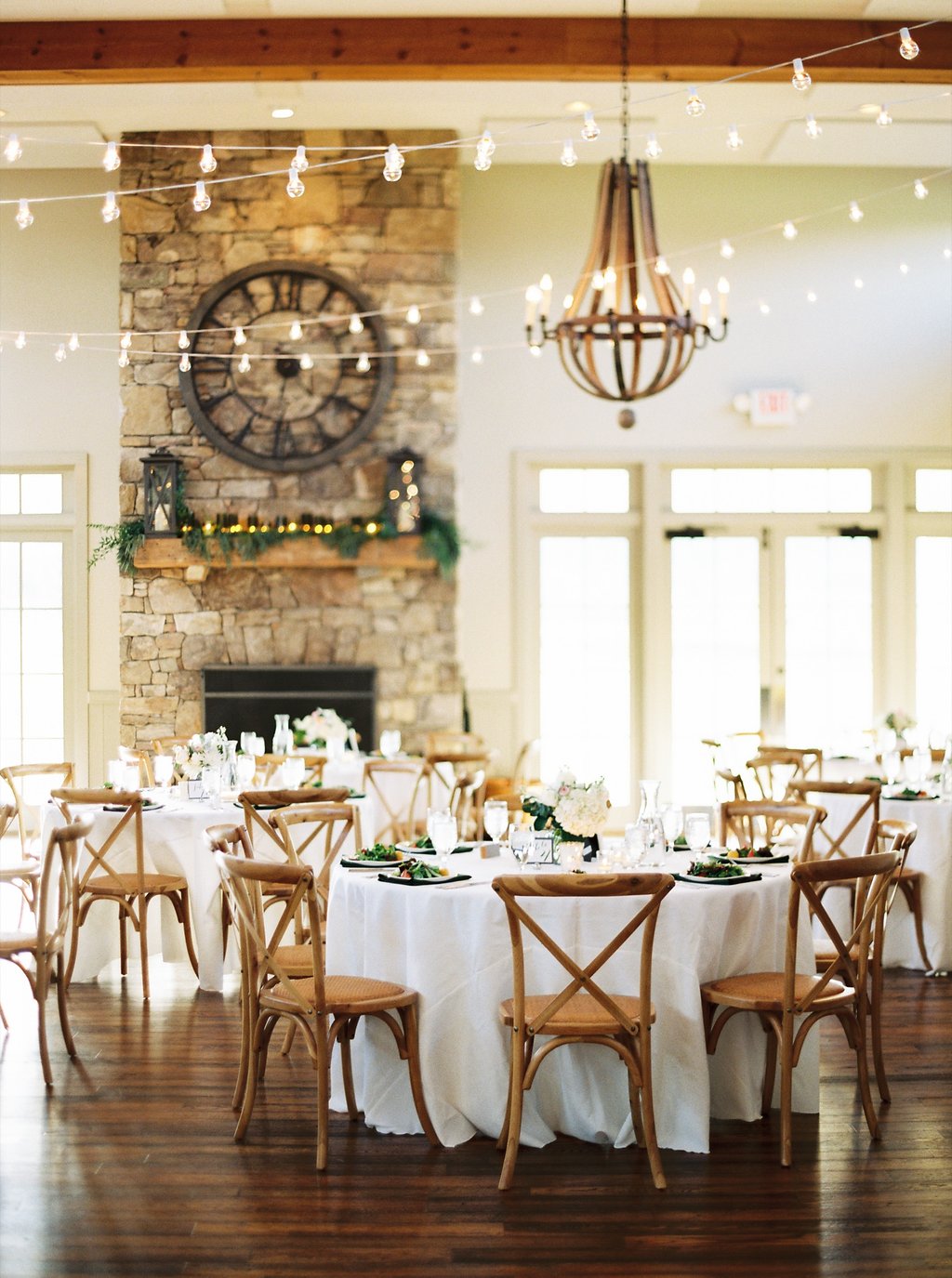 The reception took place in doors and was decorated with a simple, timeless and elegant aesthetic in mind.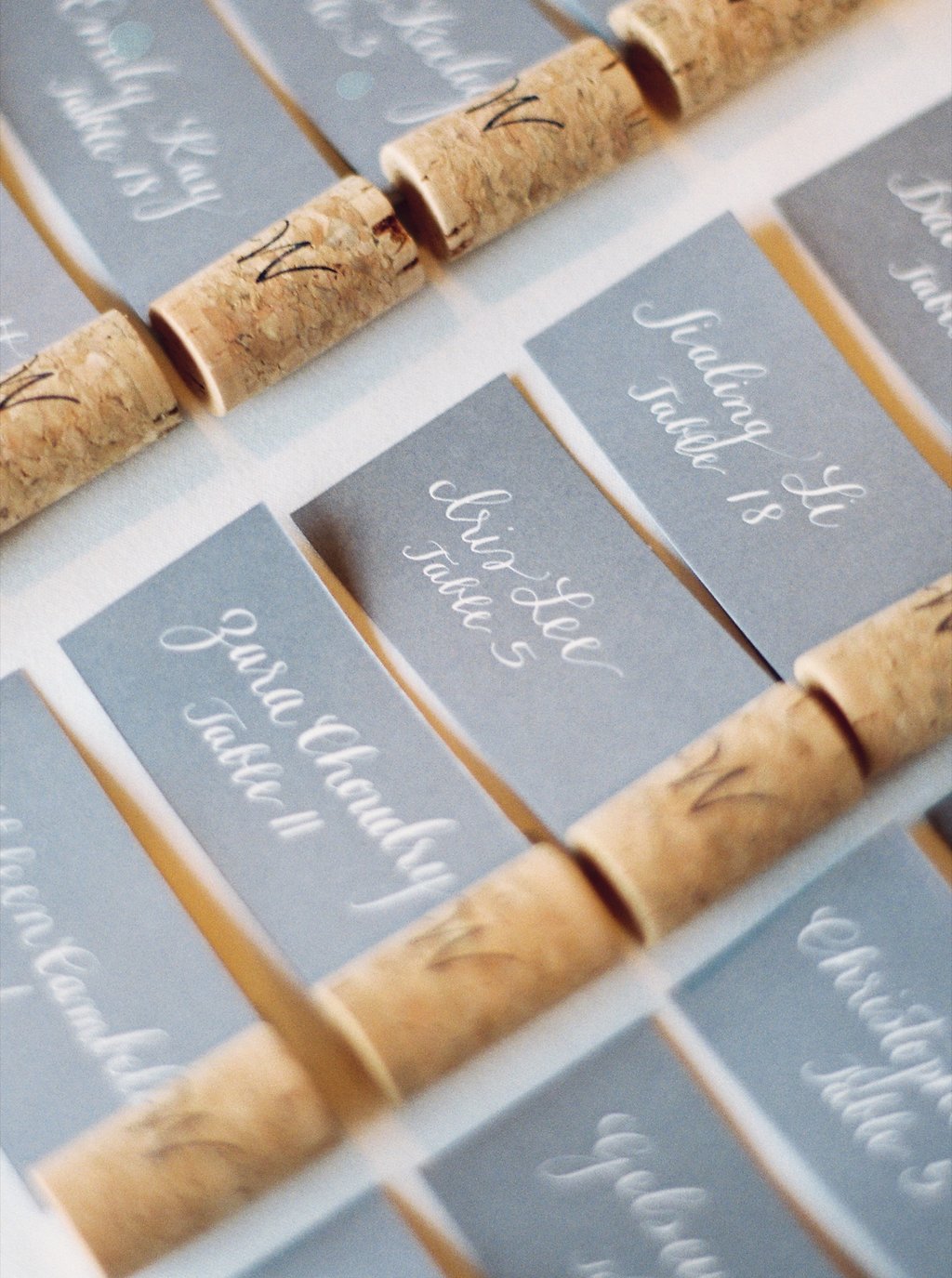 Such attention to detail ?!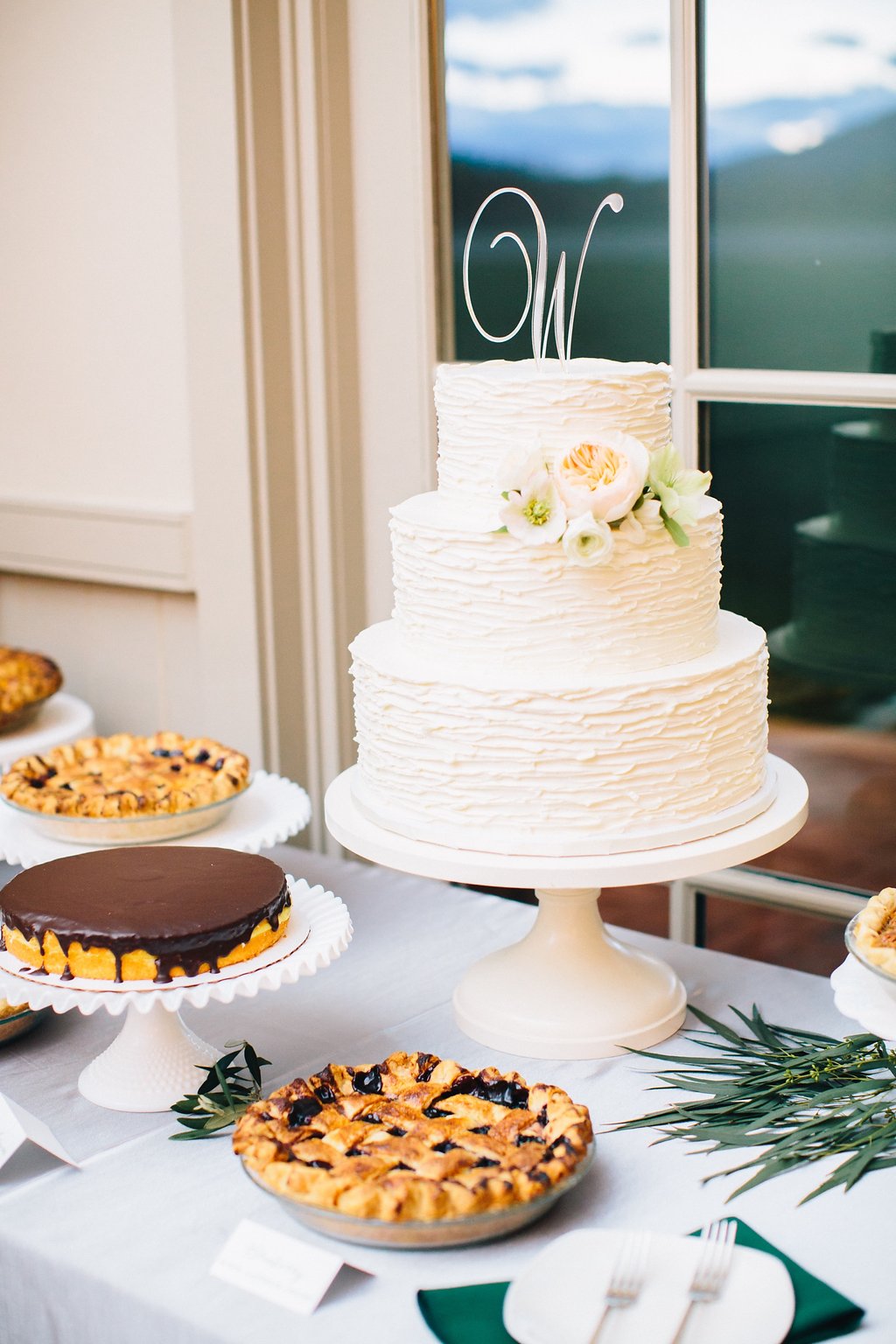 And everyone loves a diverse dessert table! I'll have one of each!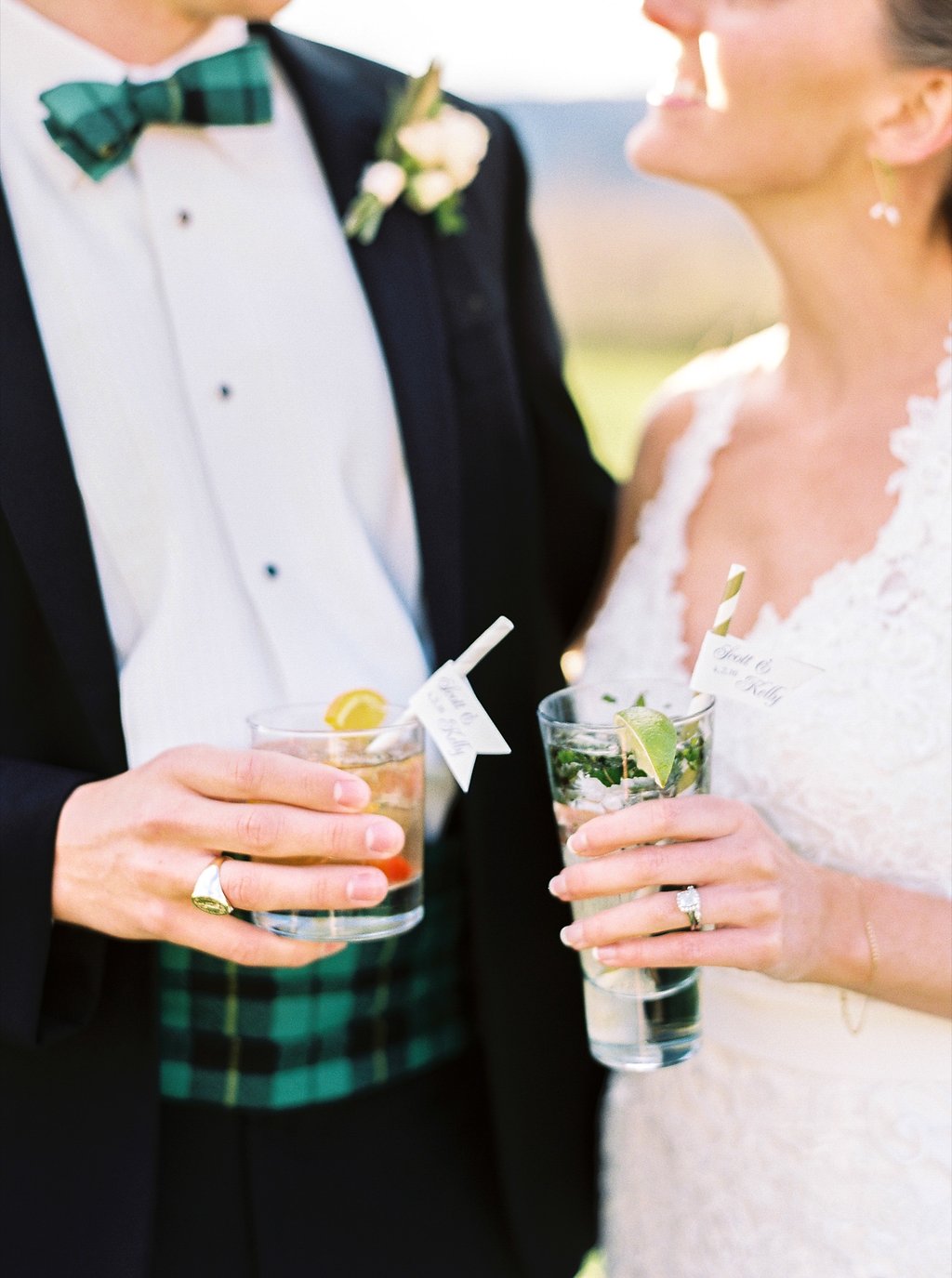 Cheers to Scott and Kelly!
From the Bride:
What was your favorite detail of the day? "That's really difficult! I loved that Scott wore his family's Scottish tartan for his bowtie and cummerbund. He was going to wear a traditional one for me, but I could tell he really wanted to wear that one and I'm so glad he did! I had bought it for him several years prior for a Fraternity Formal years earlier. I also really loved the Cherry Blossoms – we weren't planning our weekend to have them, and typically the weather in Charlottesville is erratic in the Spring. It was such a nice surprise."
What advice would you give to a bride to be? "When considering who to invite, guilt can be real – from friends, parents, or even your own obligations. Be aware of this and really consider who YOU and your spouse want there – trying to defer any pressure as much as you can from family and friends!"
Photos by Perry Vaile