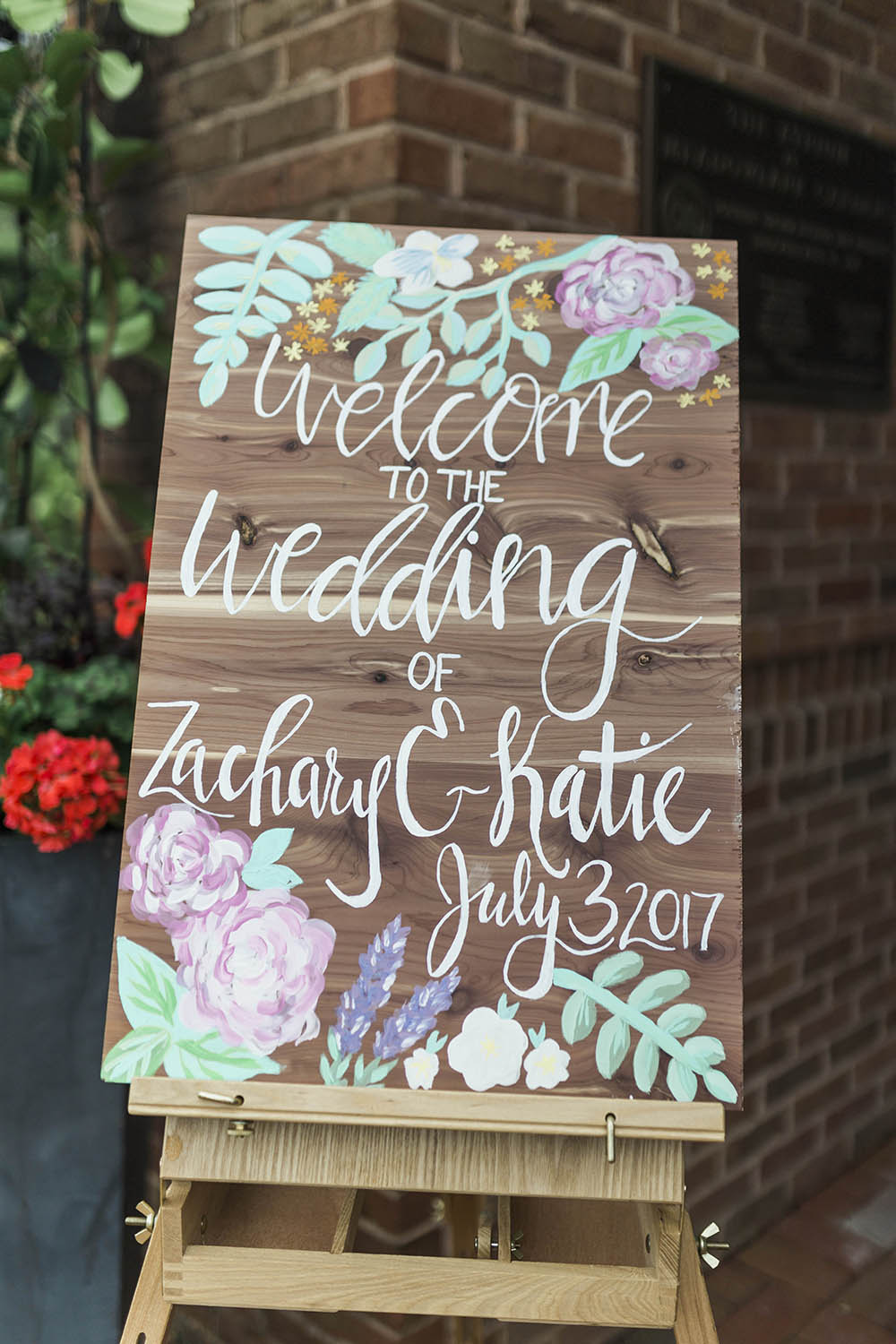 Today's wedding is full of colors that makes me, your wedding obsessed blogger Tilley, oh so sad that summer is ending! But we will remember just as it was in Katie and Zach's July wedding ?…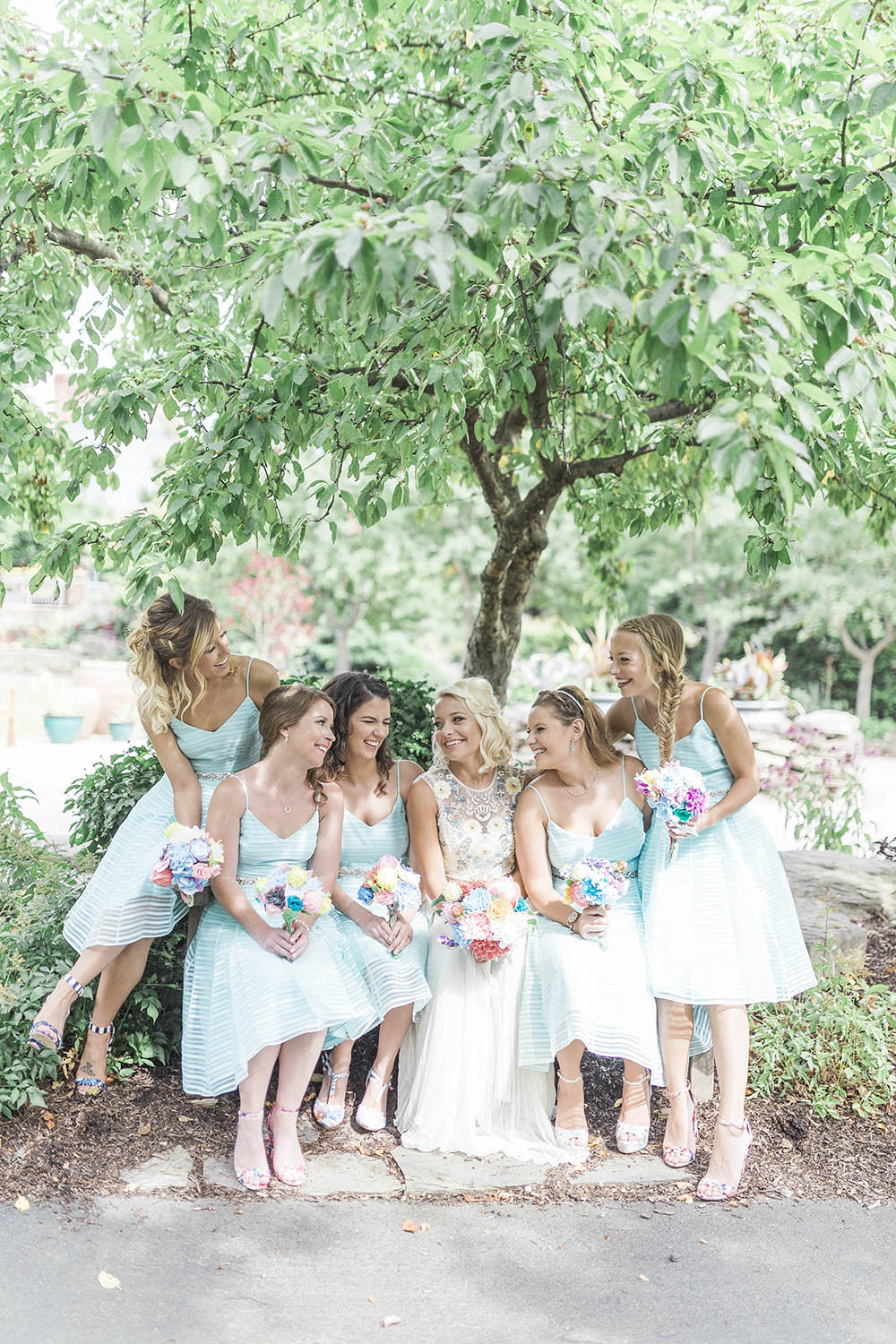 For their big day, Katie donned a gorgeous chiffon dress with flowered detailing on the bodice. Her maids wore knee length aqua dresses and multi colored shoes! So fun!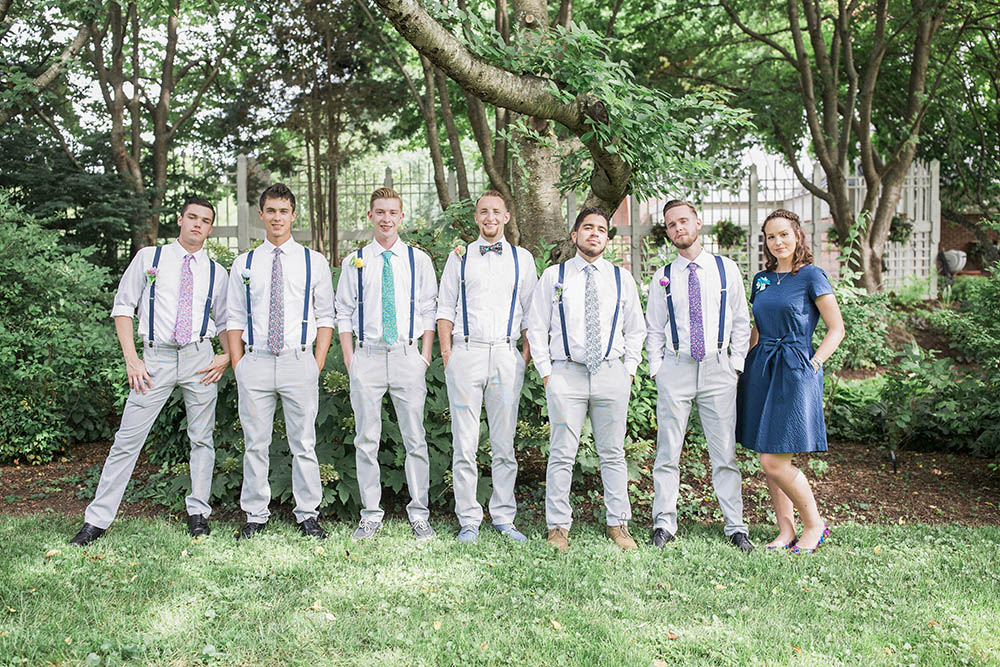 Her groom, Zach, stood out in an adorable bow tie. I love that he also has a groomsmaid!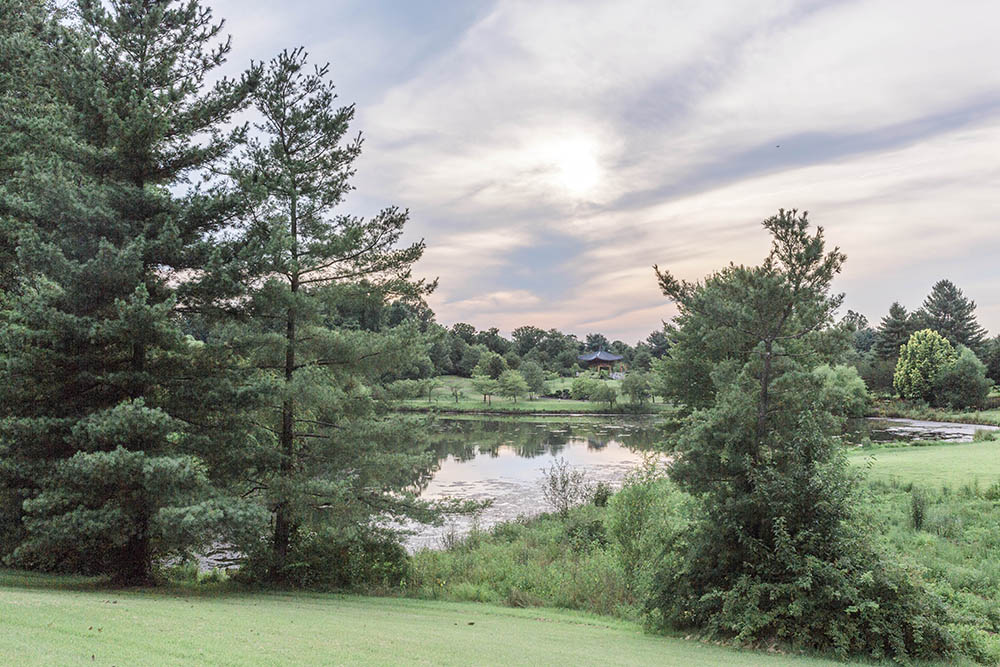 Their day took place at the Atrium at Meadowlark Botanical Gardens in Vienna, VA.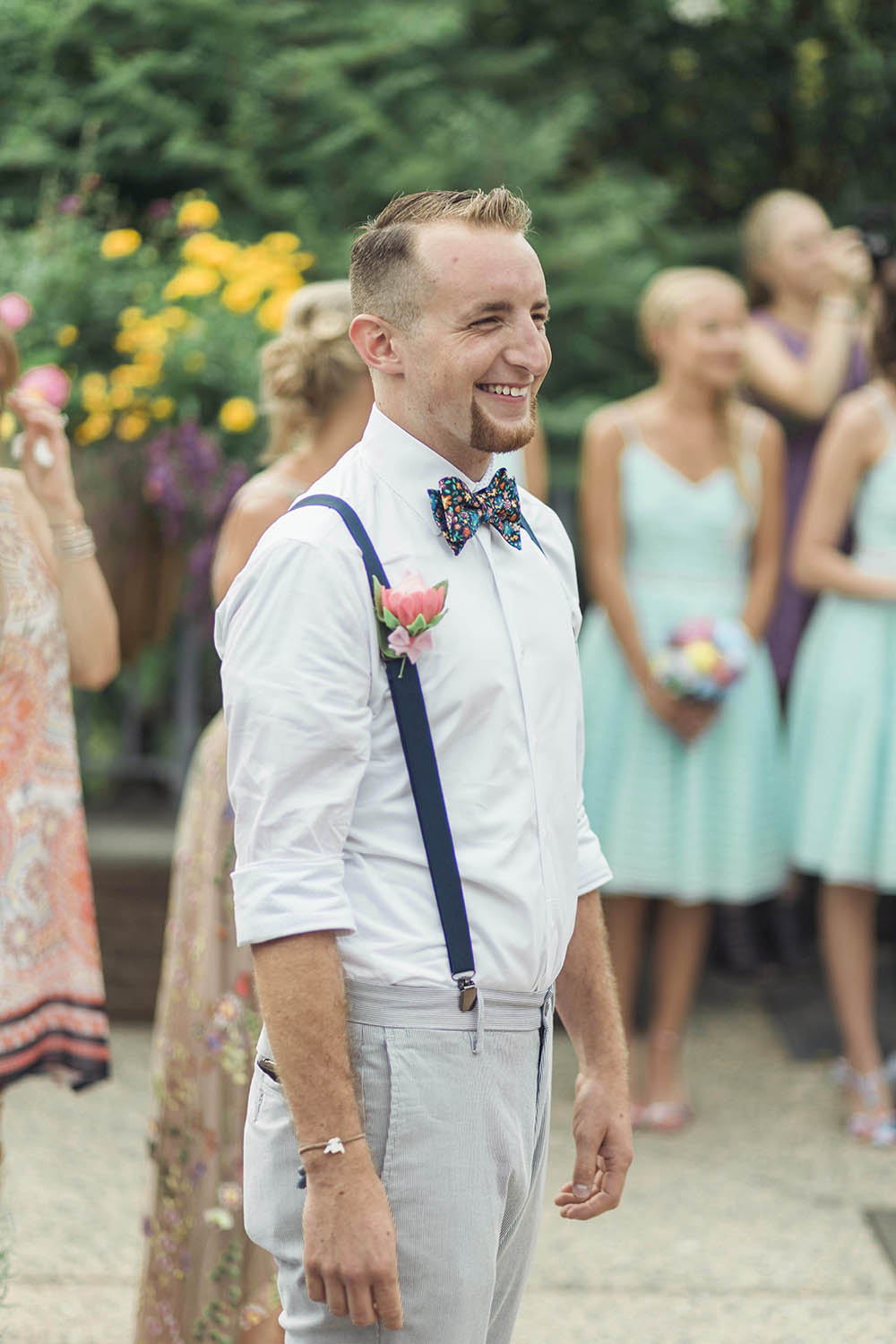 Zach grinned from ear to ear as he say Katie walk down the aisle.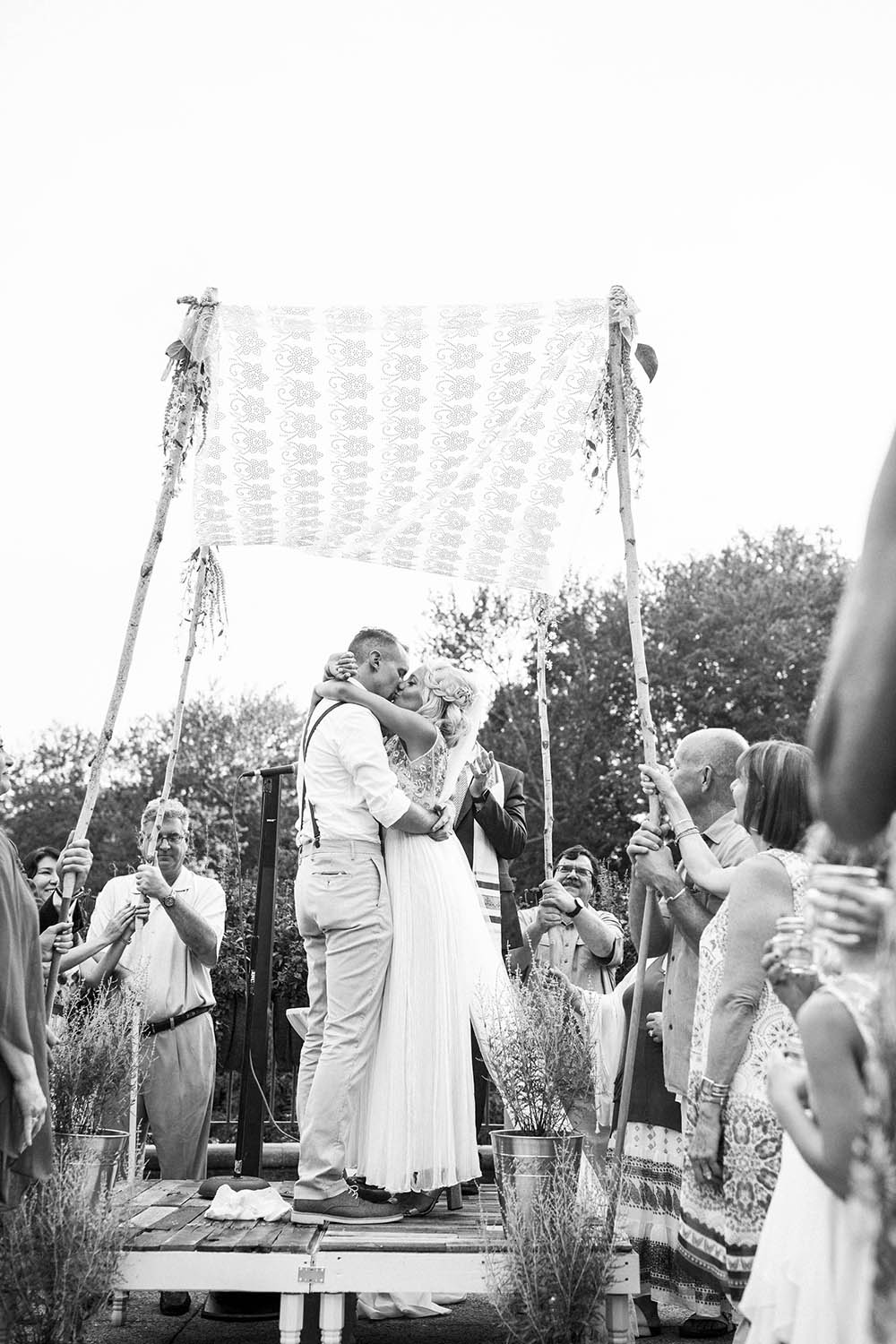 They were surrounded by 150 people as the pledged their love! Katie said that it was actually a standing ceremony (no on was seated) and it made it feel so intimate!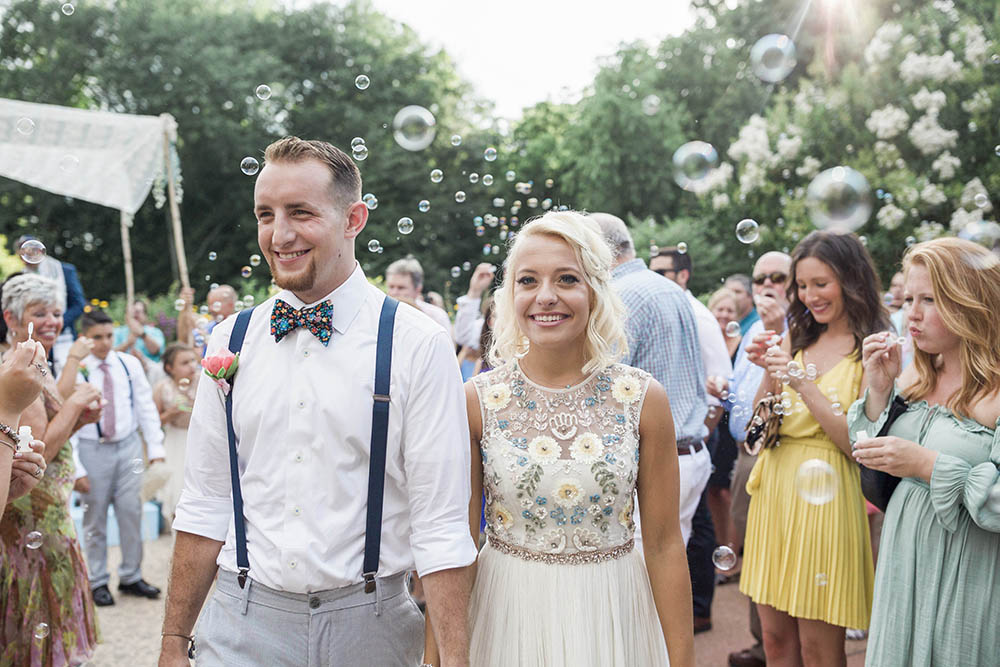 The guests showered the couple in bubbles as they headed to take couples portraits.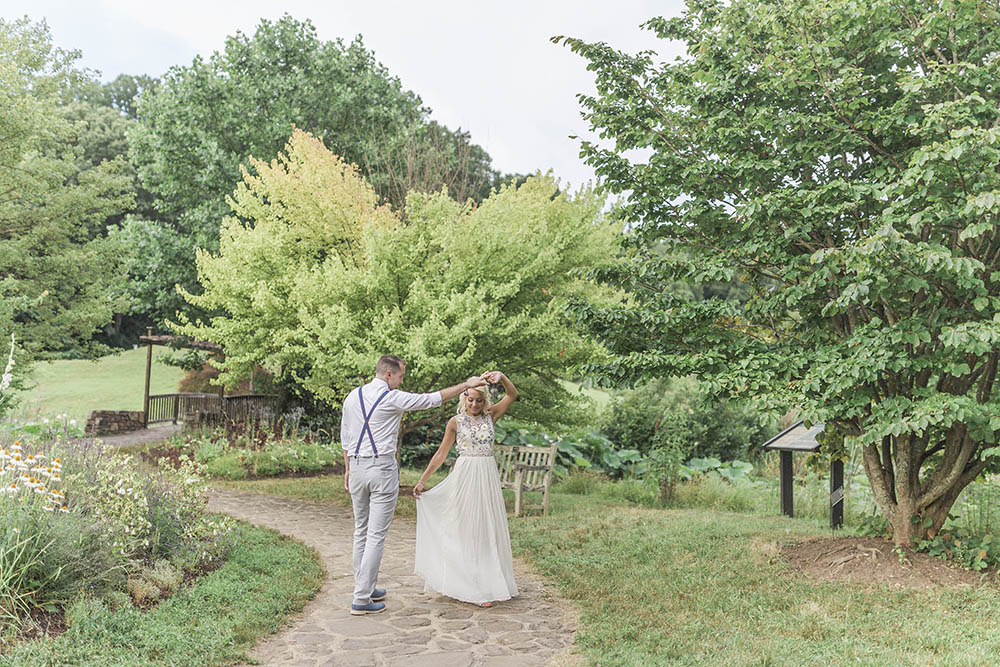 This feels so fairy tale-esque y'all ?!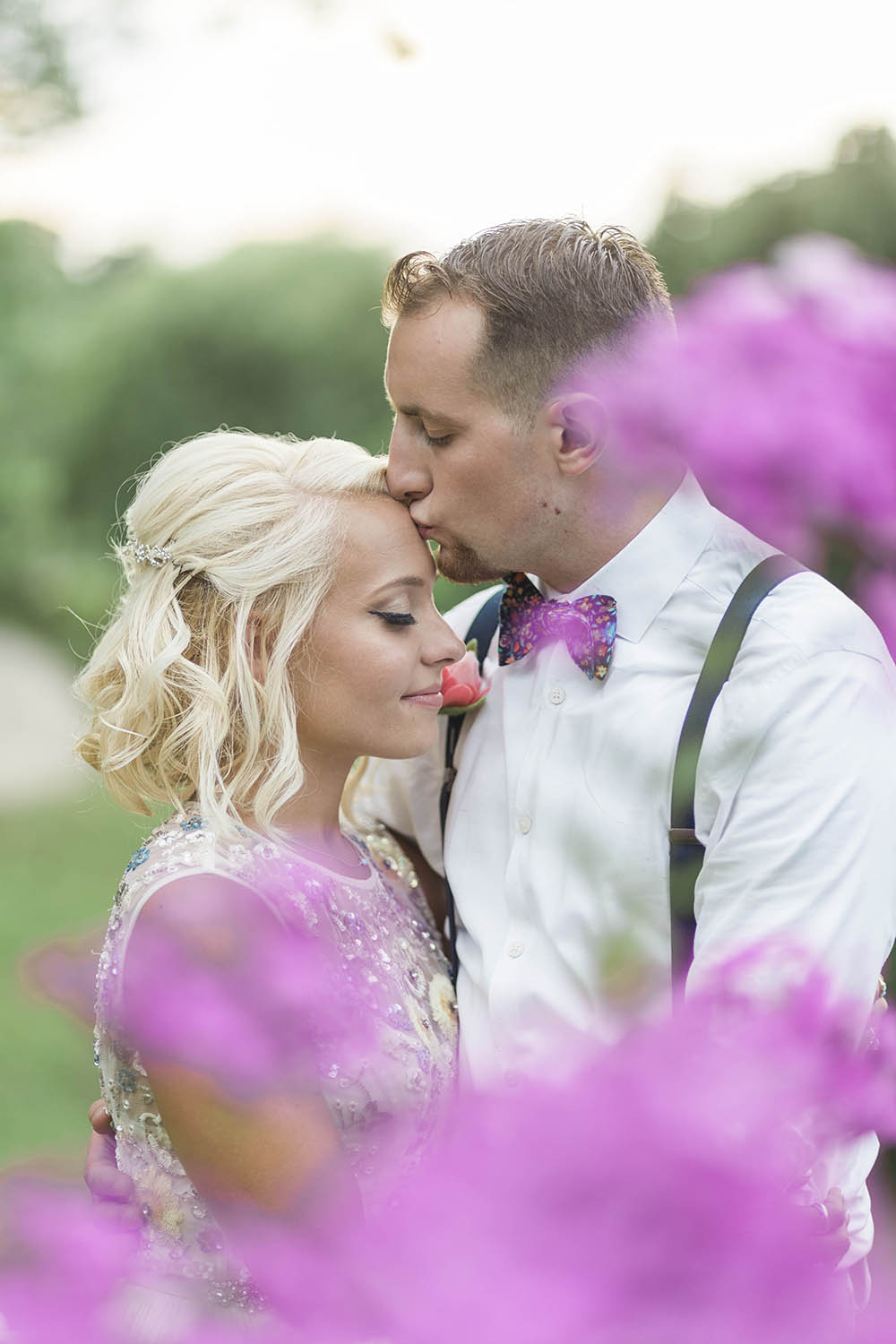 For their reception, they had 4 food trucks for dinner, a dance floor was never empty, and to top it all off, they finished with an ice cream truck for dessert and a late night pizza truck!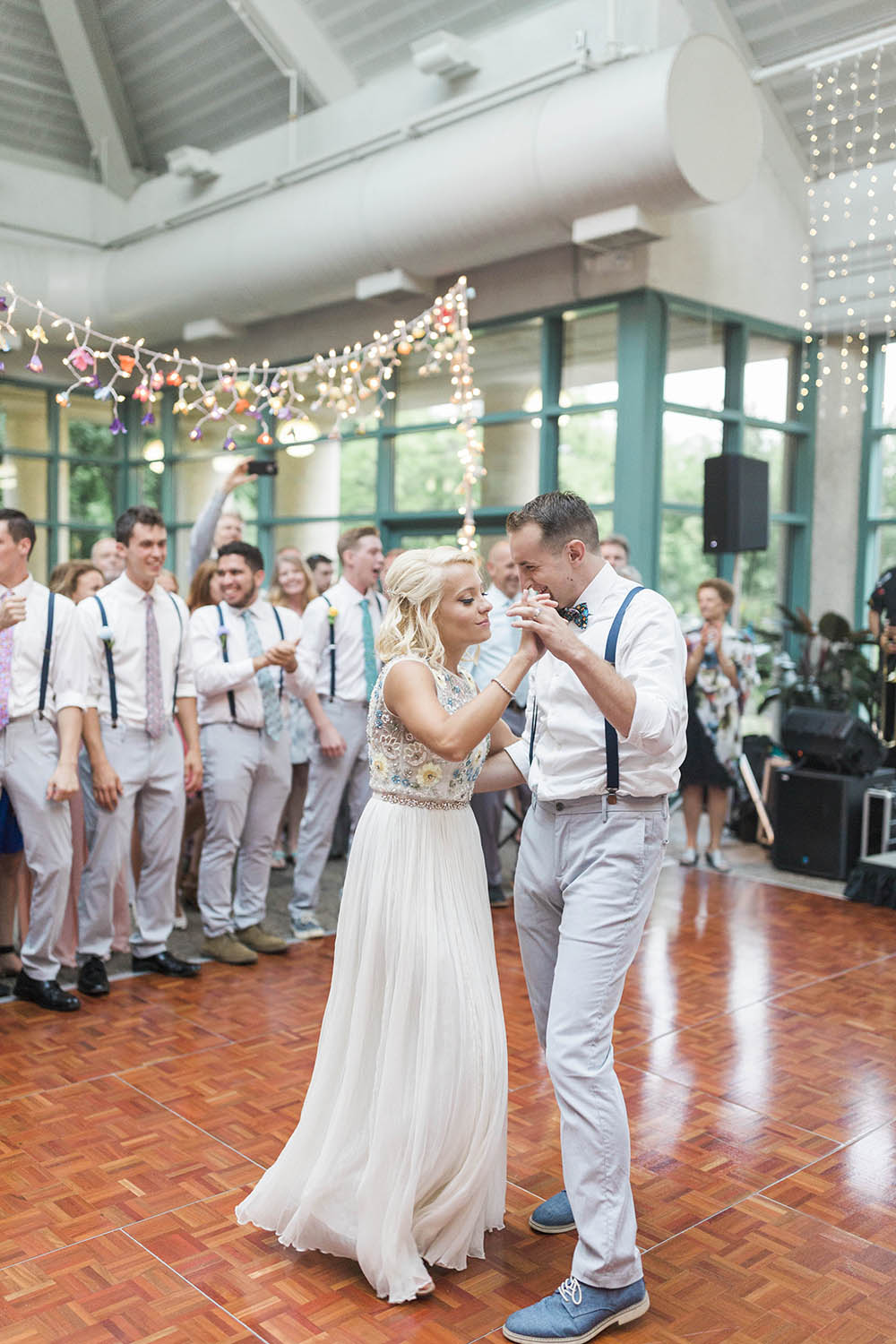 Congrats Katie and Zach! You two are too cute for words!
From the Bride:
What was your favorite detail of the day? "Our first dance. Our band was amazing and we had so much fun dancing to their cover of "Valerie" by Amy Winehouse."
What advice would you give to a bride to be? "Plan extensively, but the day of just go with the flow. Everything is going to end up perfect. Also, don't be afraid to stray for the ideal wedding that was always in your head… Changes make it unique and memorable!"
Photos by: Sarah Cebulski Photography