On January 7th of this year, snow covered Richmond, Virginia and set the stage for Katie to marry Kevin.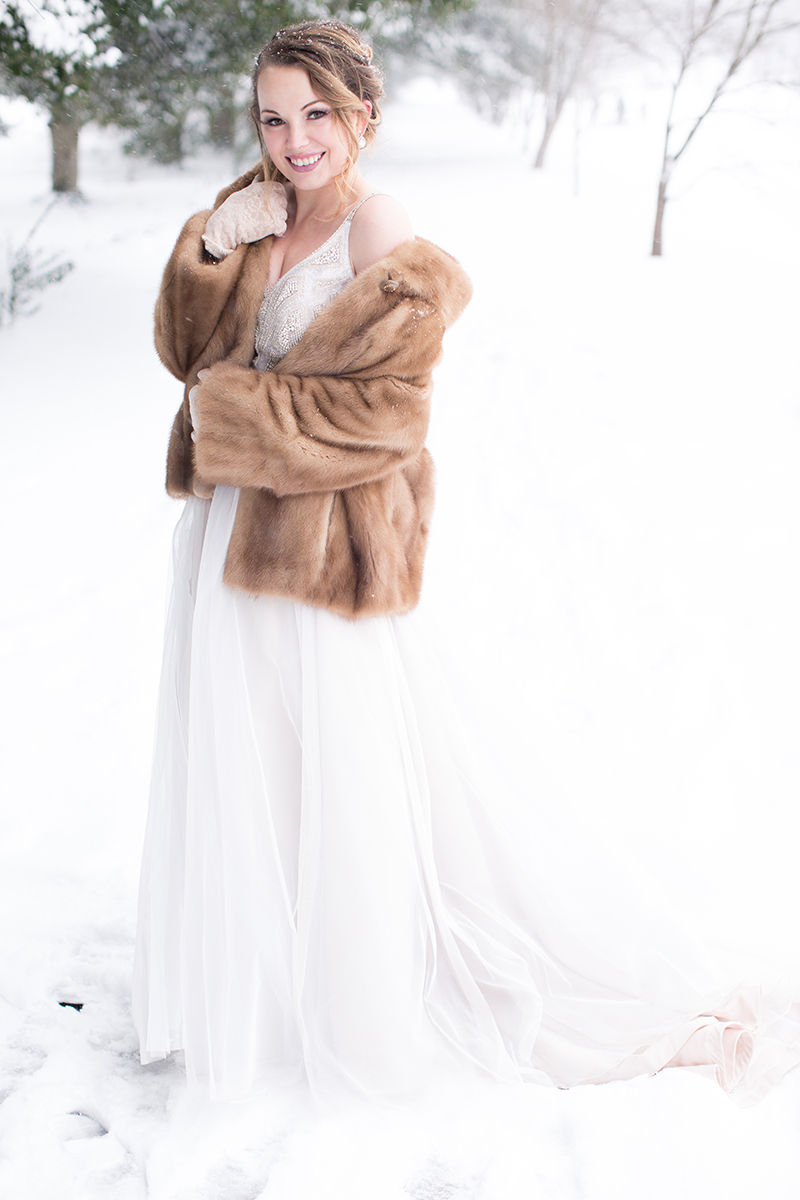 While planning the best day of her life, Katie unexpectedly lost her father. It was tough to cope with but Katie prayed for a snowy wedding and when it fell that day, she knew that it was a sign that her dad was right there with her.
Katie's photographer described her as "so full of life."  I can sense that just by the way her eyes light up when she smiles.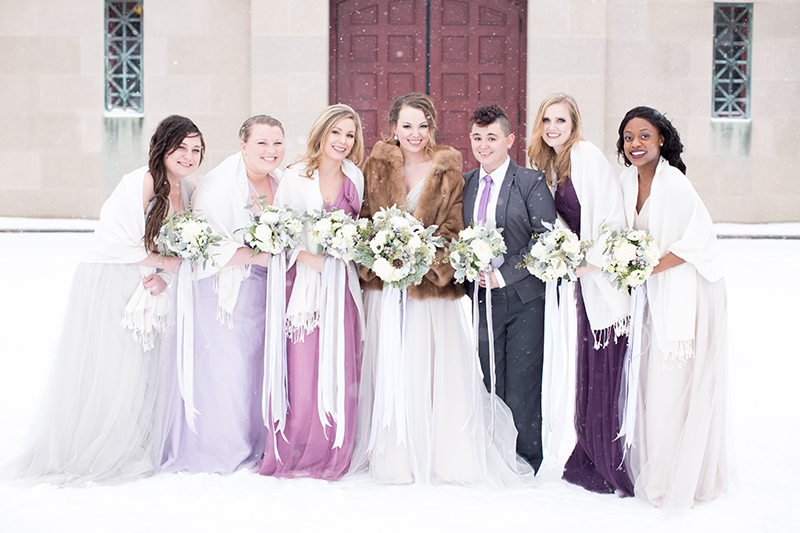 She and her bridal party killed it in shades of white and purple.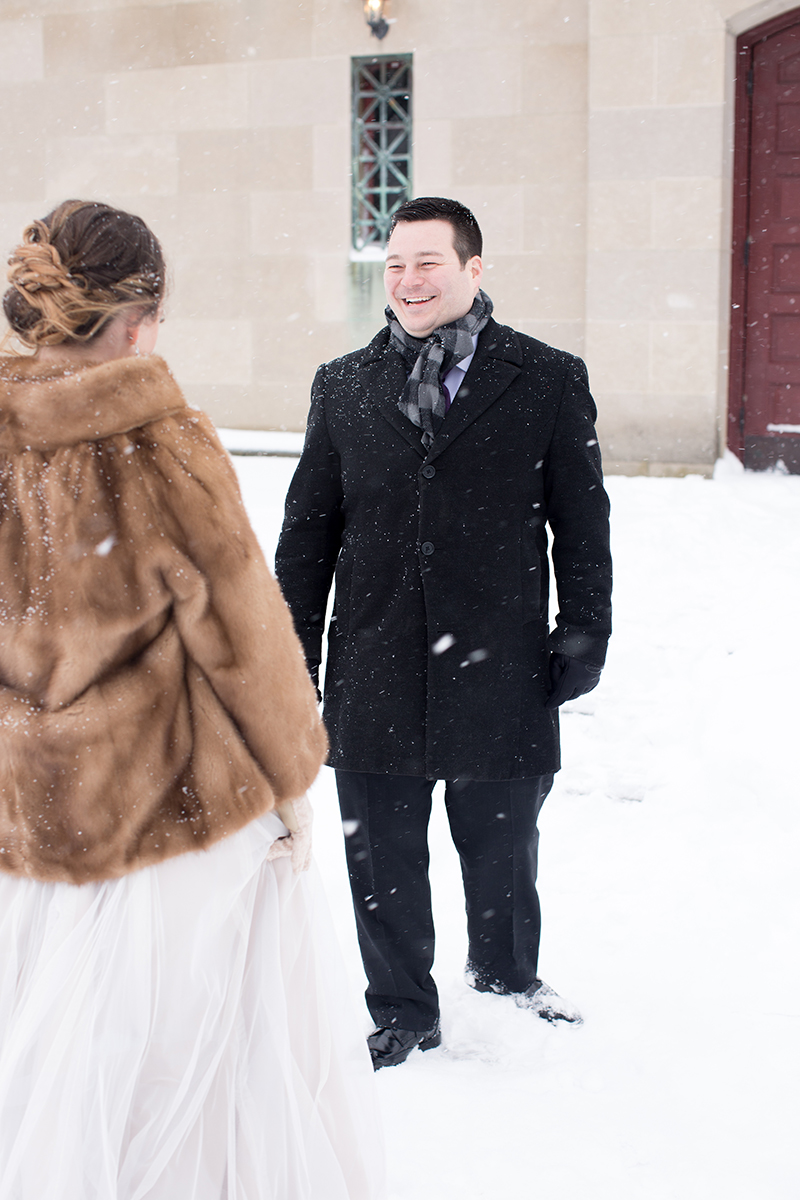 Kevin's smile during their first look makes my heart jump with joy.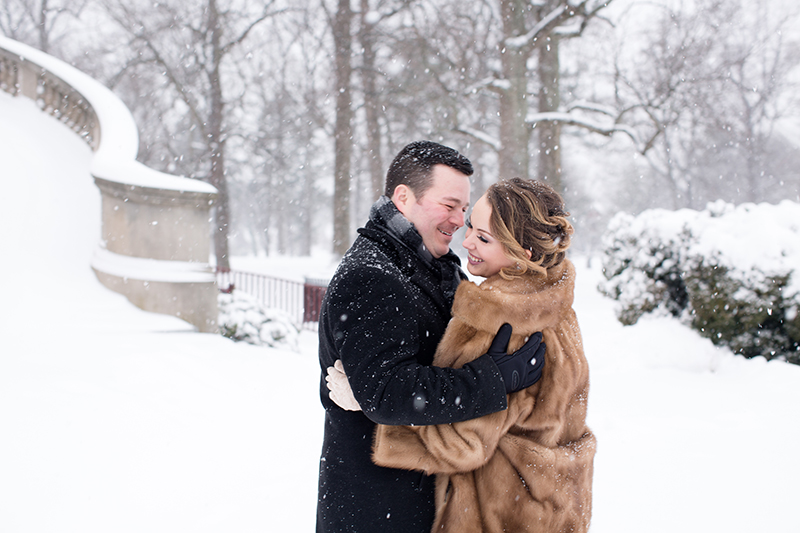 Their love is so evident.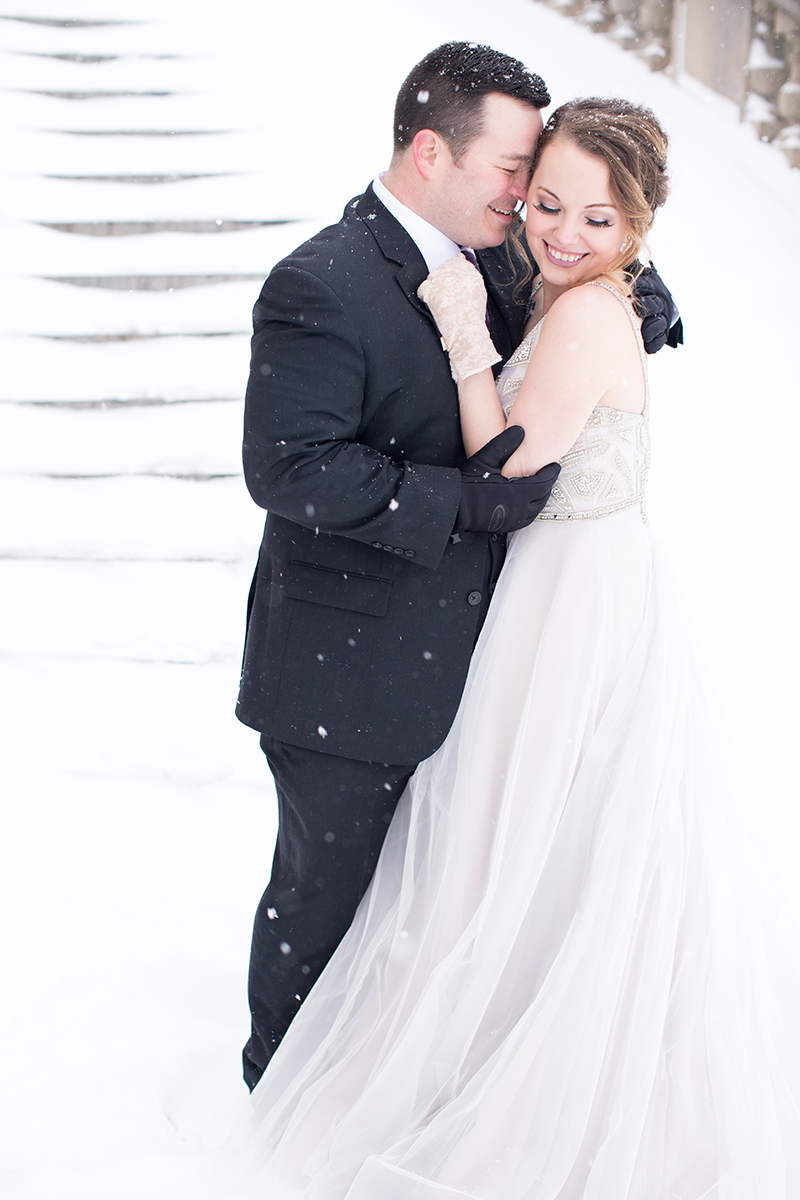 They probably have goose bumps because it's snowing but I have goose bumps because THIS IS PERFECTION!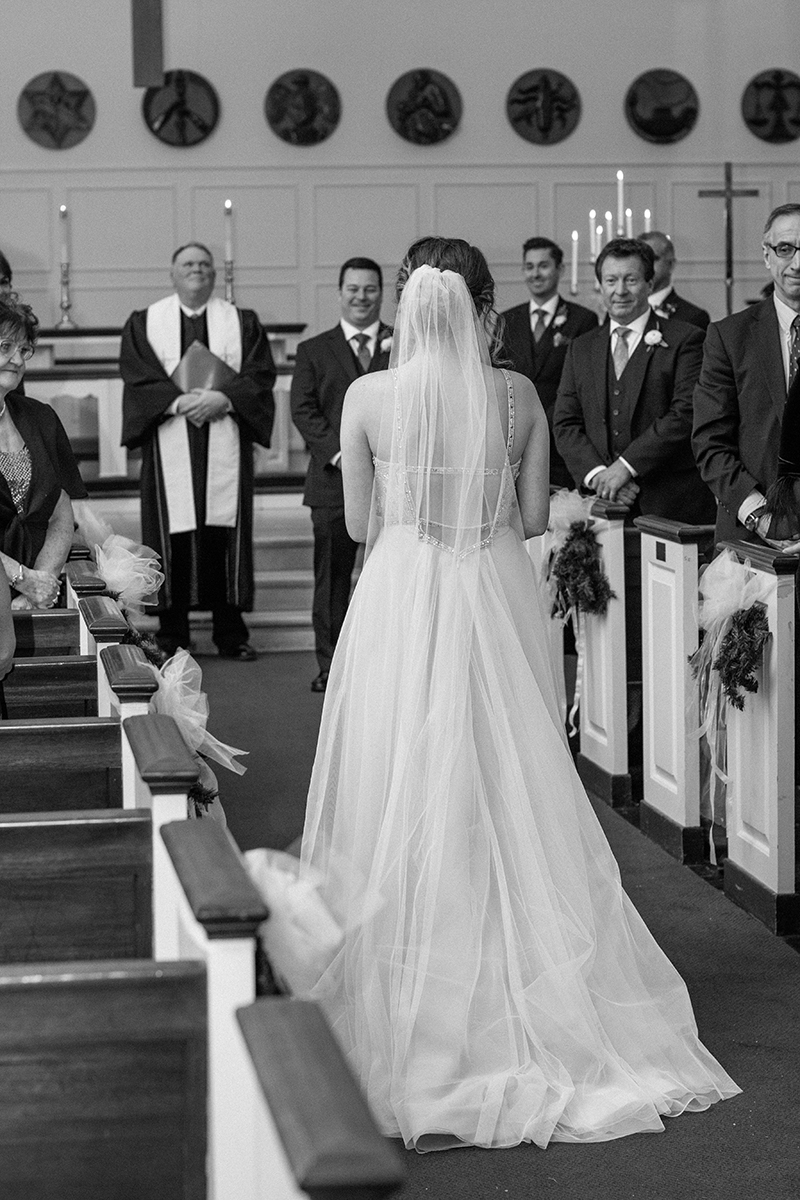 When the time came, Katie shook off the snow and walked down the aisle with a photo of her father attached to her bouquet.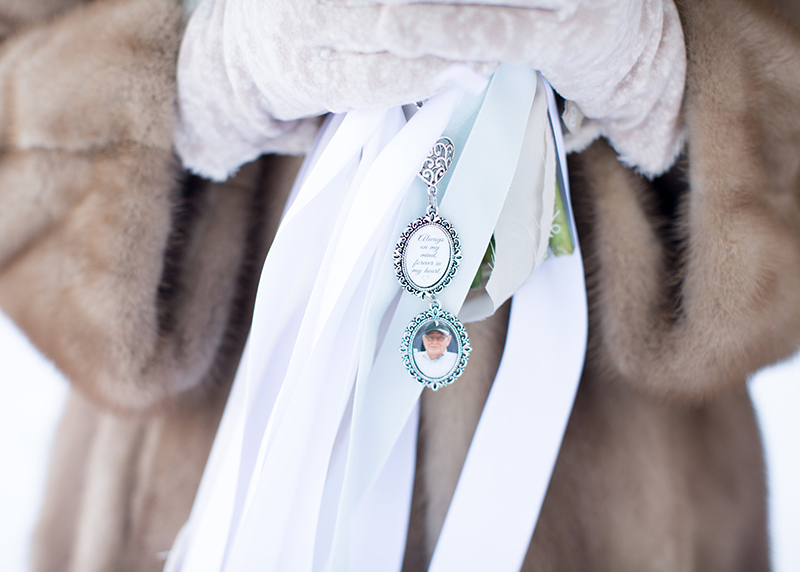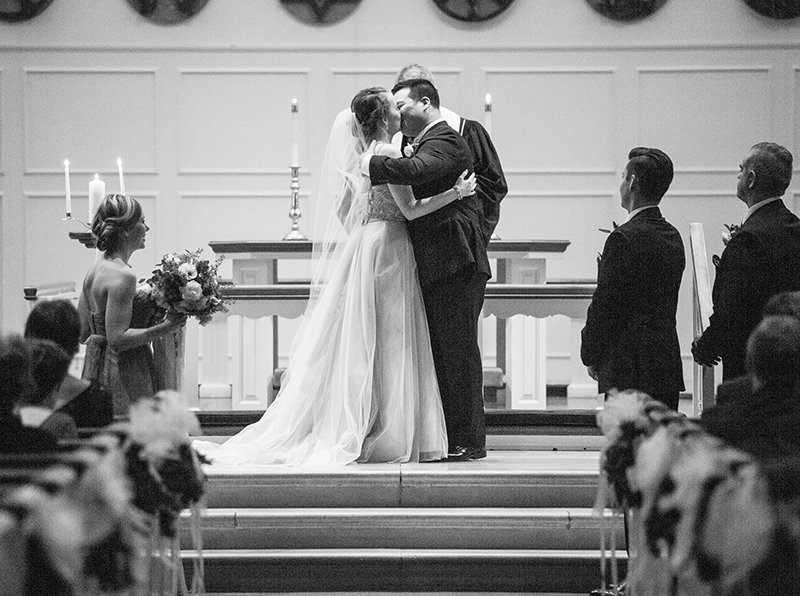 At the Westover Hills United Methodist Church, Kevin and Katie became man and wife.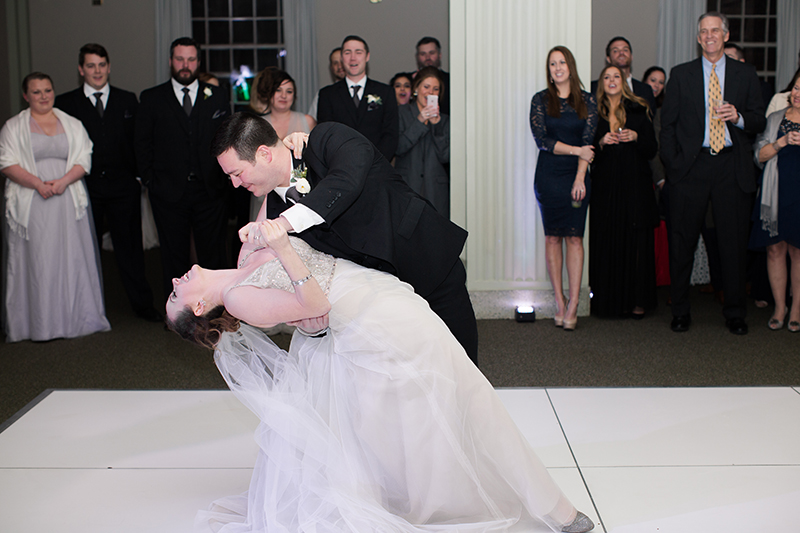 Their reception took place at the Carillon Tower where they danced the night away.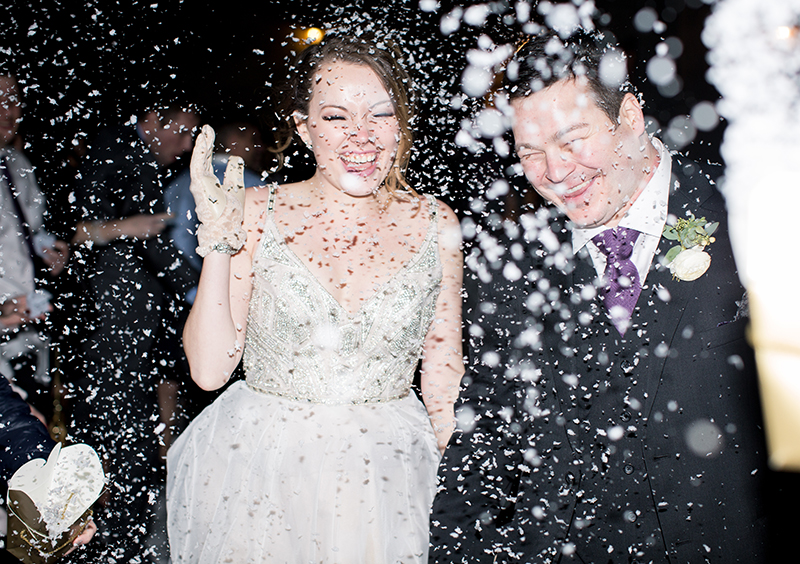 At the end of the big day, they headed off to forever in what I would consider the best exit I have seen in a while! Gotta love confetti! Congrats Katie and Kevin!
From the Bride:
What was your favorite detail of the day? "My favorite detail of the day was when Kevin and I were taking our pictures and a Cardinal flew up to us and landed right next to us. There is a saying that Cardinals are angels from heaven and I felt like it was my Dad letting me know he was there with us."
What advice would you give to a bride to be? "The advice that I would give a bride to be is to enjoy every moment of the day. Take the time to say hello to every special person that is there, but eat your cake and dance the night away! "
Photos by: Lauren Taylor Photography
Wedding Planner: Maggie Richard with Maggie's Misc Events
Catered by David Napier of White House Catering
Annelies Hellinger with Bombshell – H/MUA
Florals by Erica Hutchison of Black Creek Flowers and Sweets
Virginia Bride Magazine features the best Virginia Weddings and Virginia Bridal Shows. Find it  all in one place. Check our blog posts regularly for the latest show information.