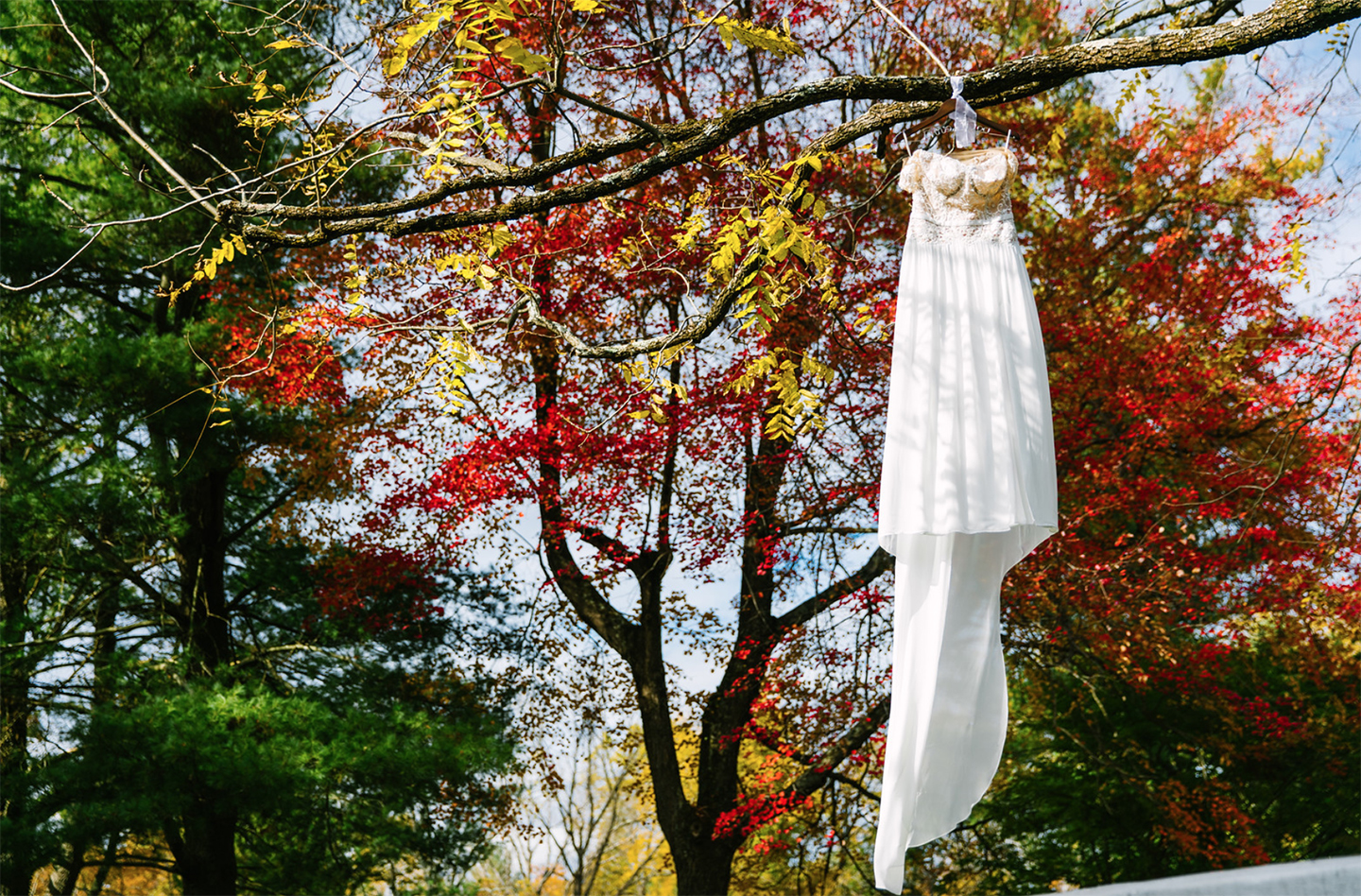 I don't know about y'all but these 90 and 100 degrees Virginia days are getting a little old so when I saw today's featured wedding full of fall foliage and a beautiful bride and groom, I knew it would be a perfect fit!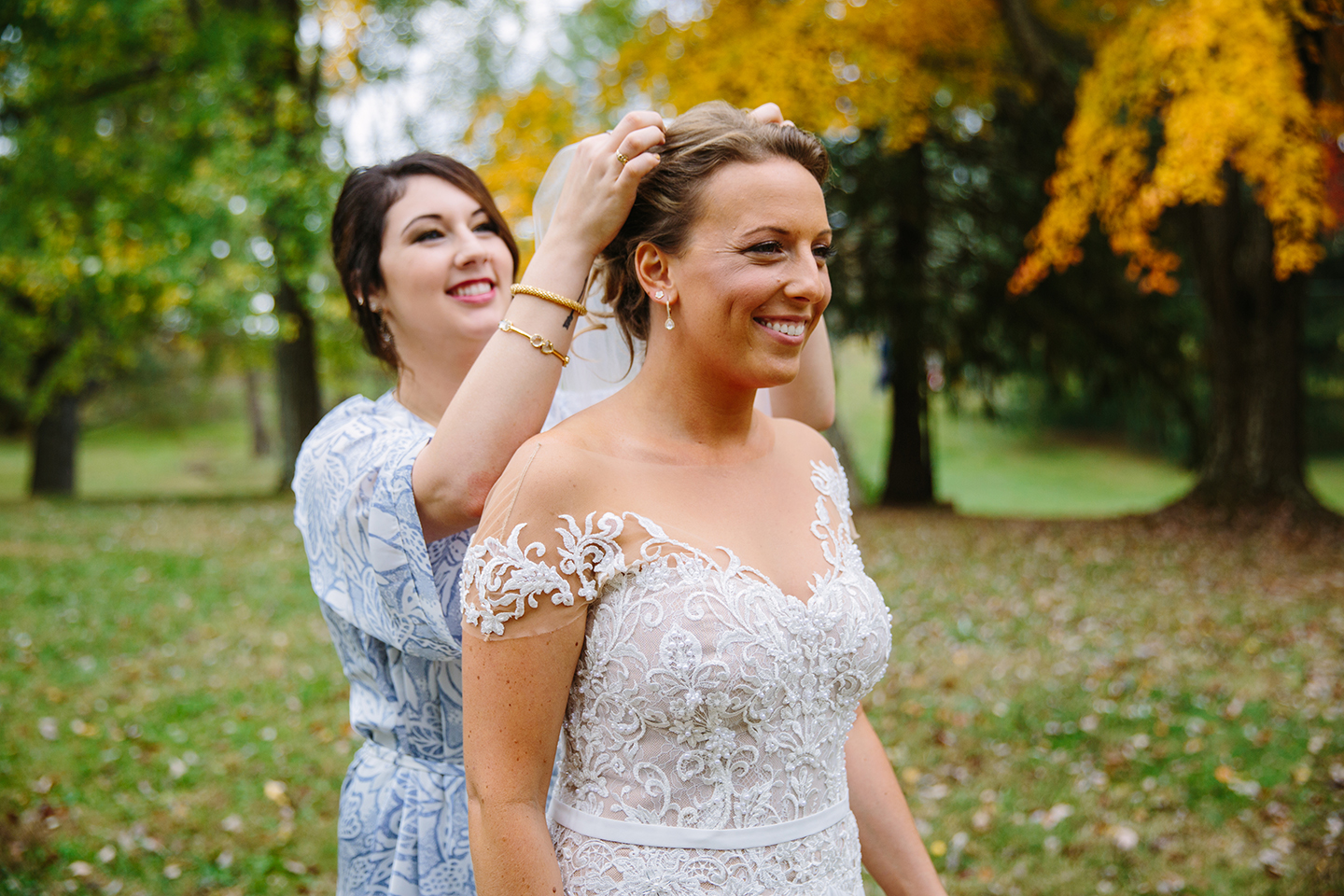 This is Kasey and she married Josh in November of last year the Airlie in Warrenton, Virginia.
The pair began their day with a first look which is my absolute fav way to start a wedding day! There is something about getting to spend as much time as possible with your significant other on such a memorable day. It also relieves so much stress because you're able to lean on one another and get lots of the photos knocked out beforehand ?.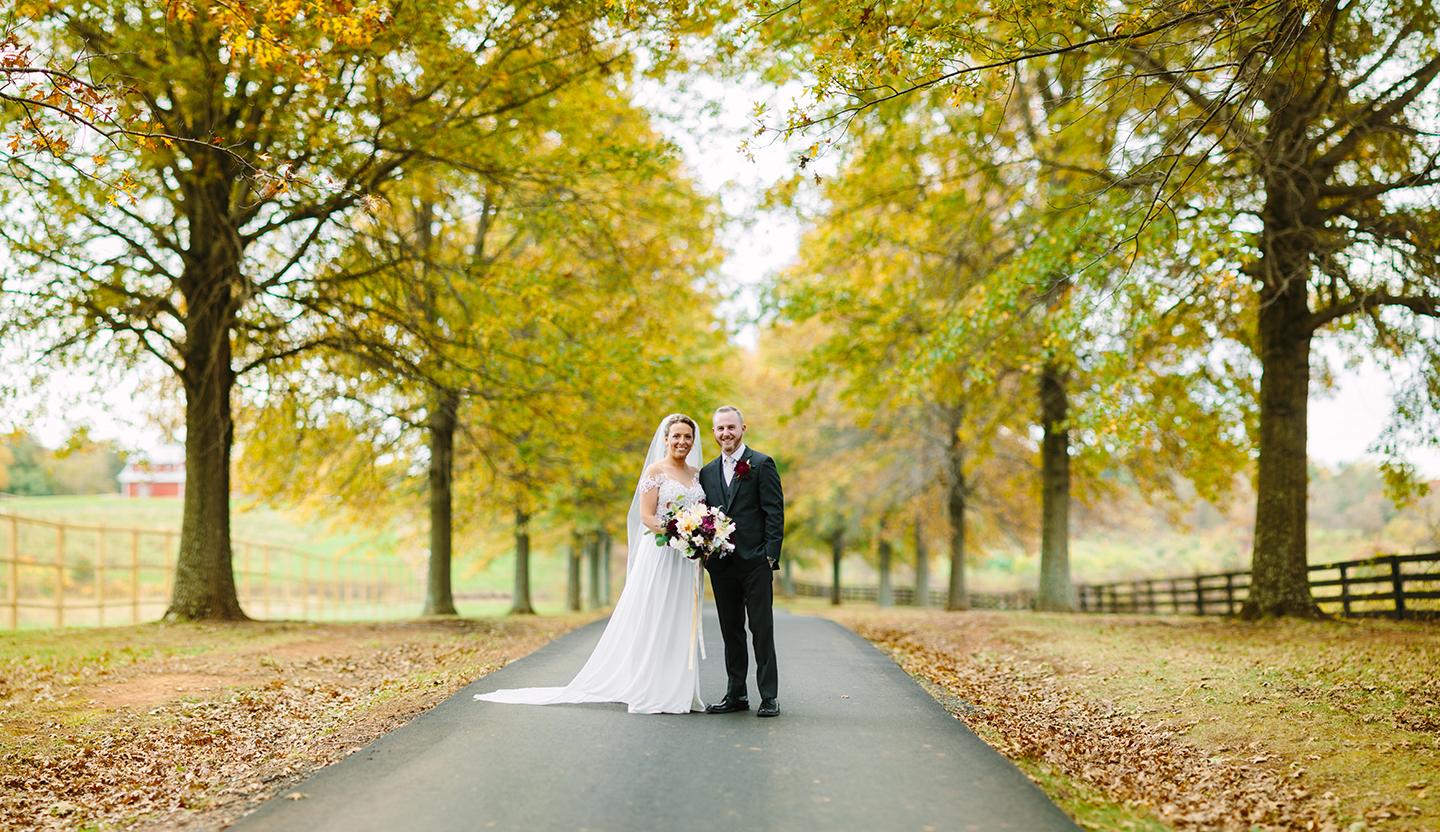 Like this one…absolutely gorgeous!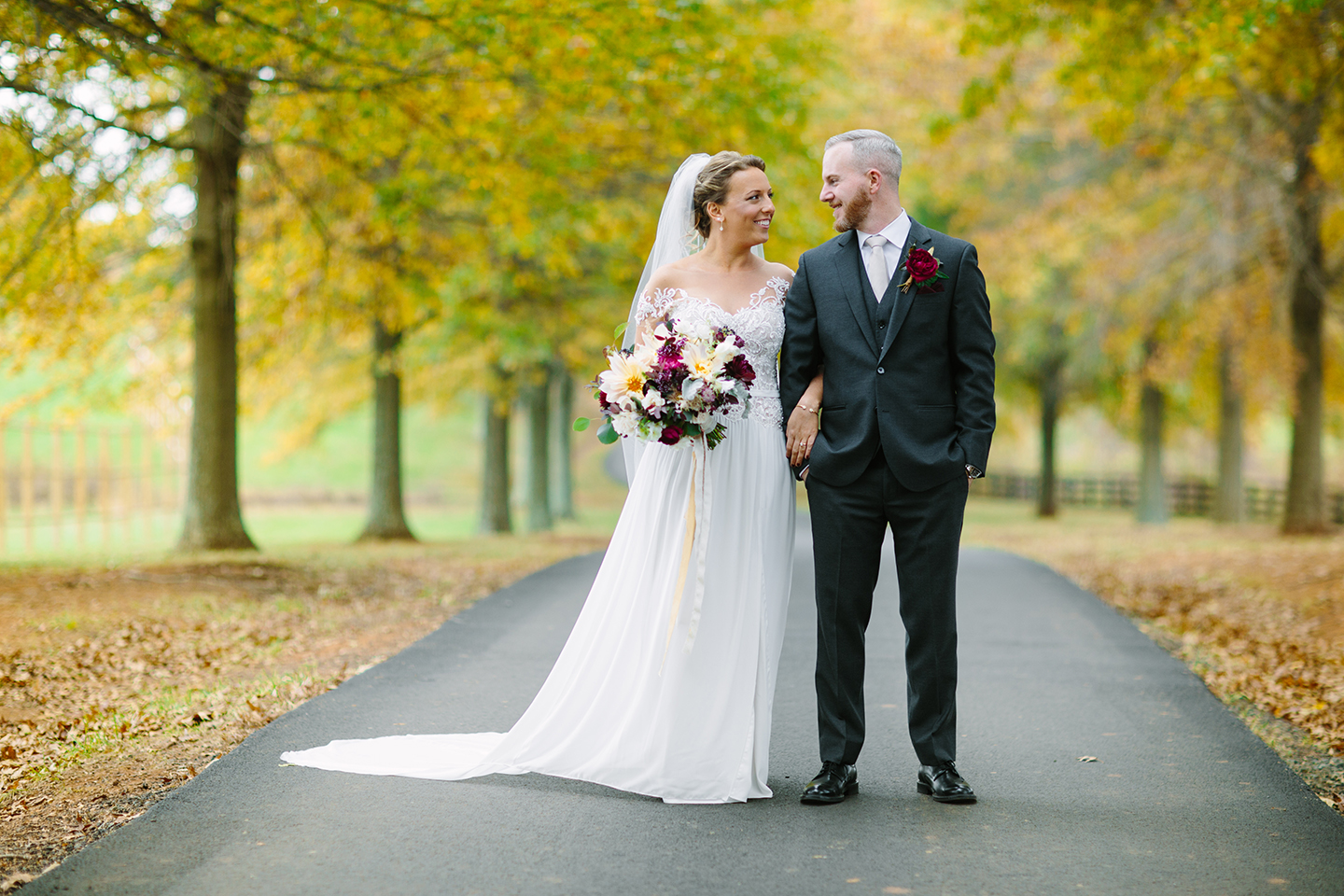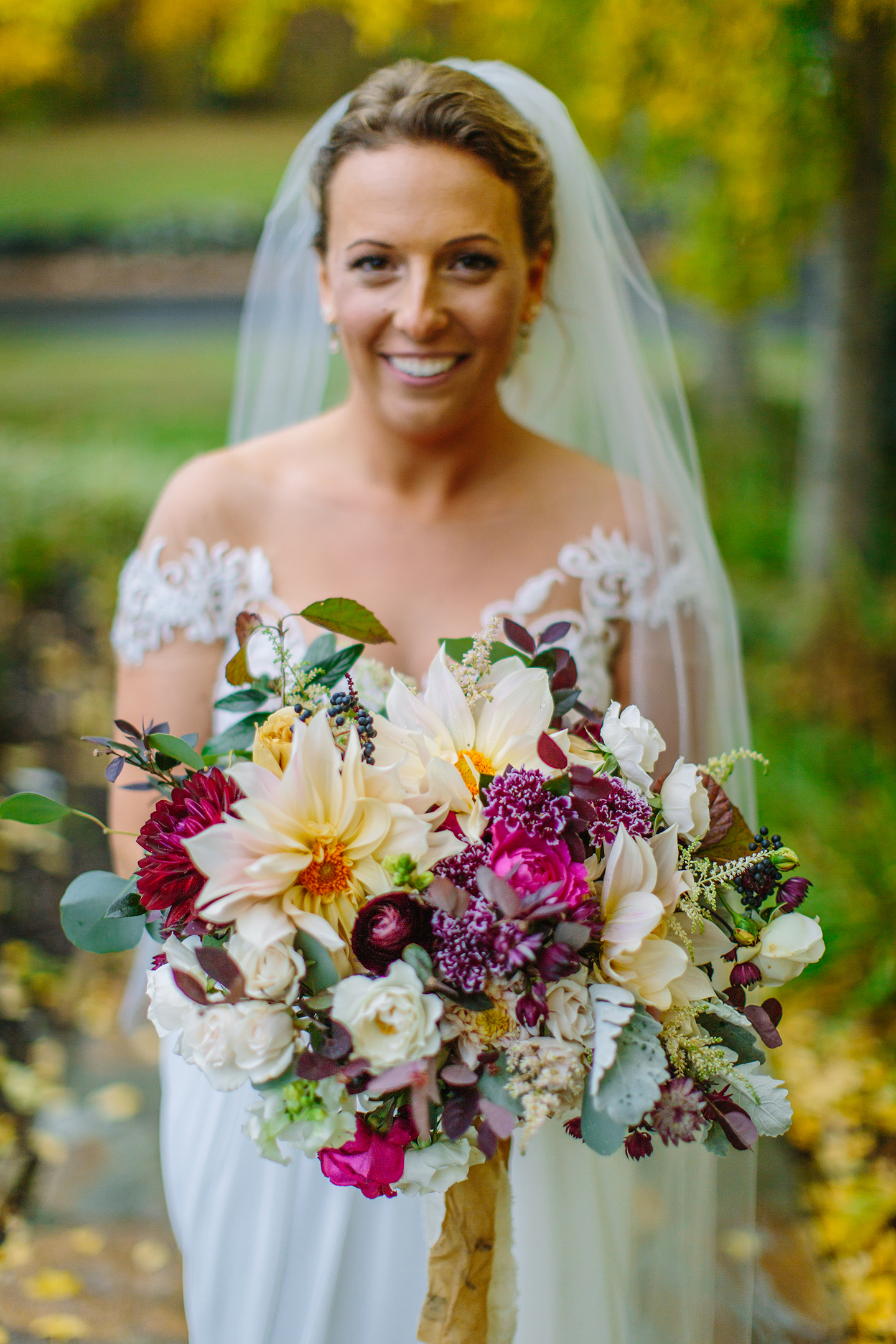 I am obsessed with the color palette she chose! Look at all the creams and light greens with pops of magenta and touches of orange.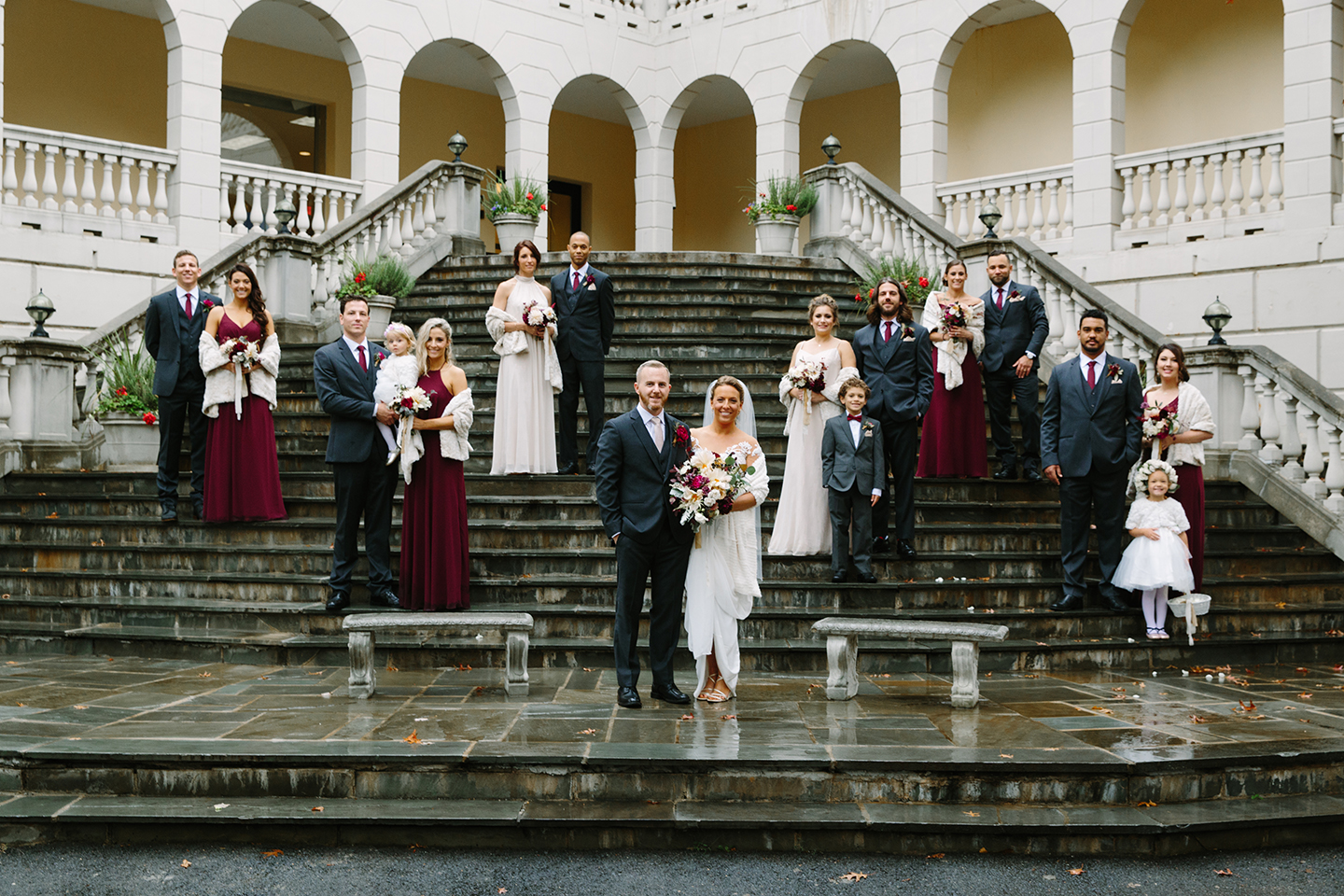 I also love how the ladies have shrugs on, a great accent for the time of year!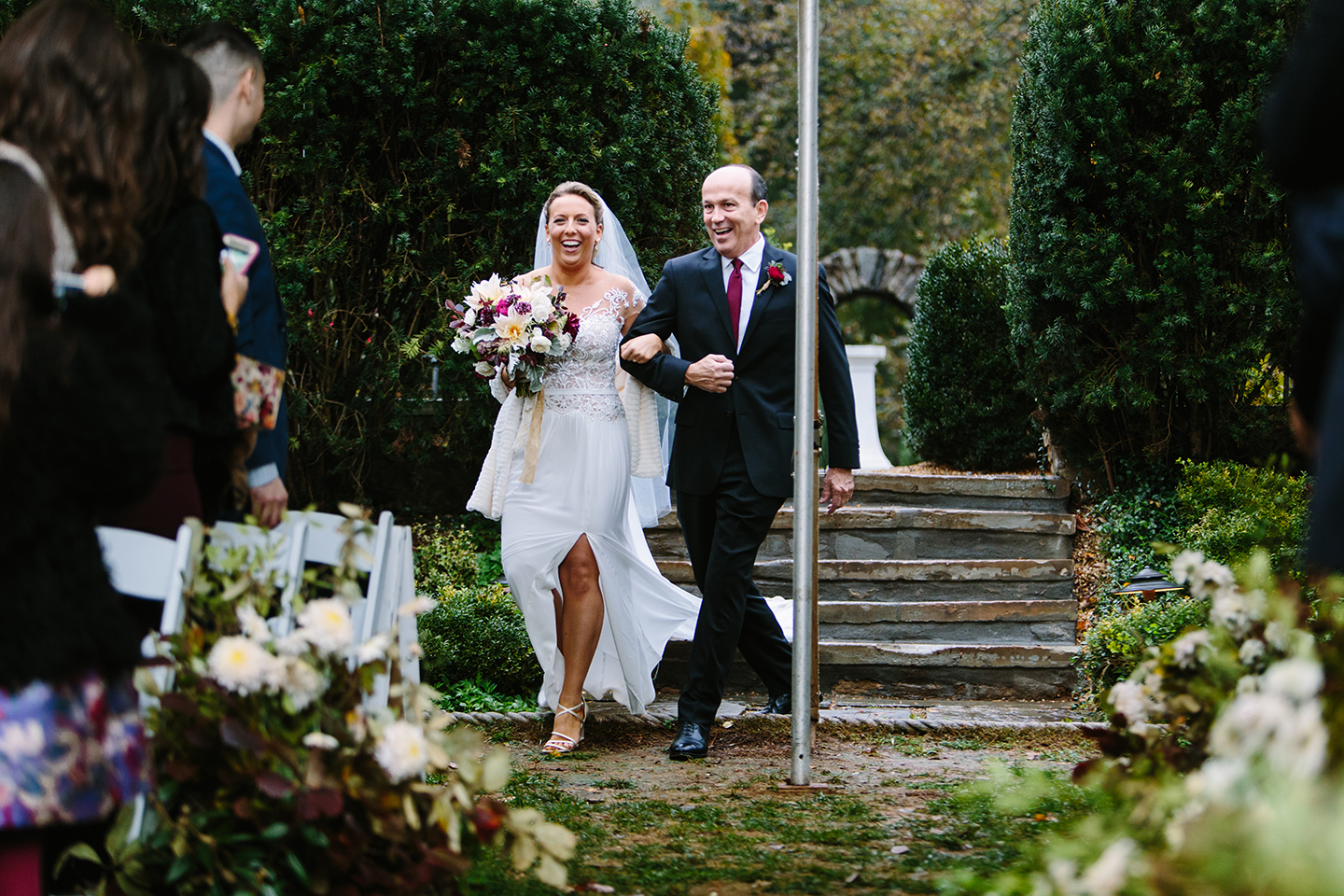 When it came time for the ceremony, Kasey walked down the aisle grinning from ear to ear!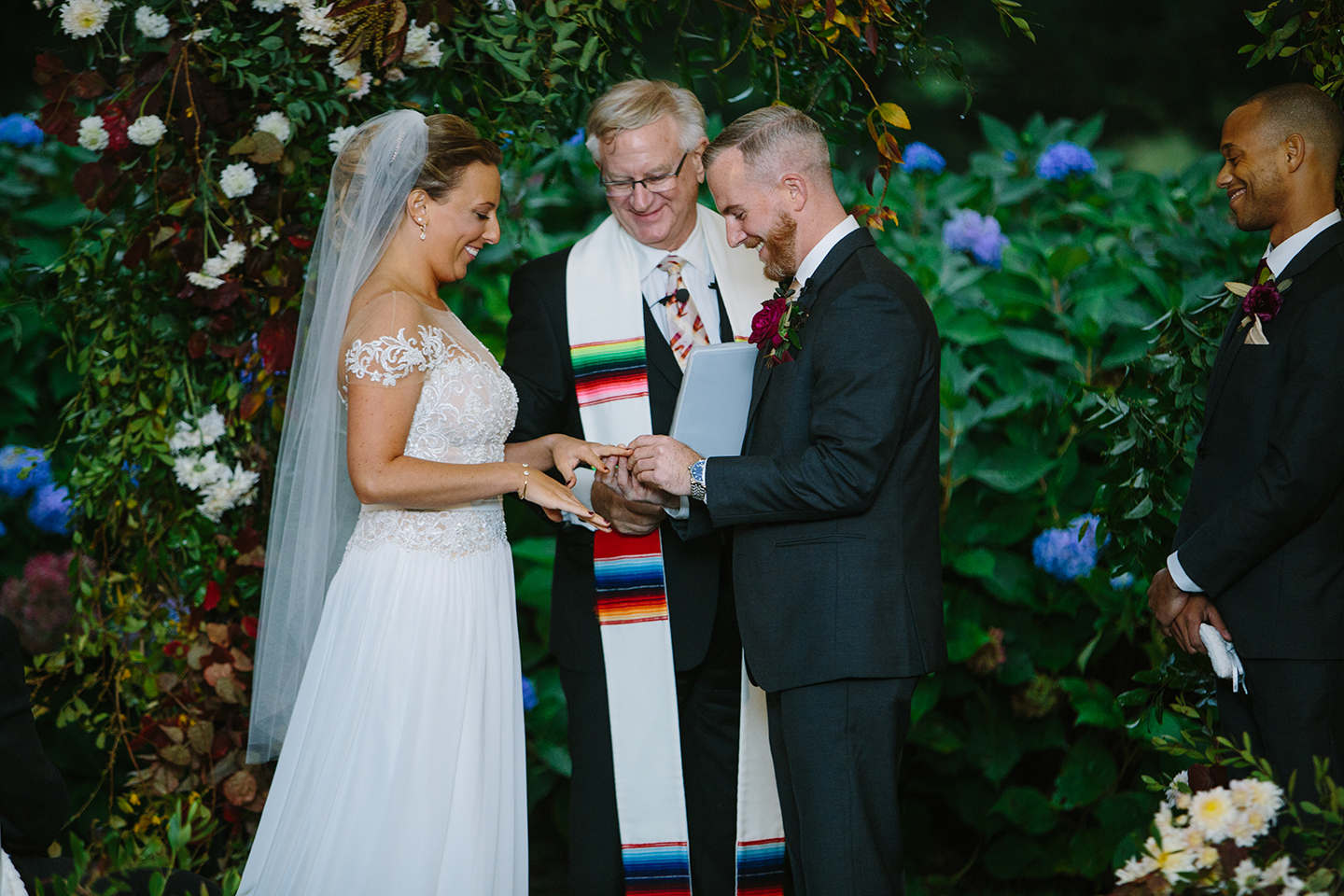 They exchanged rings and were pronounced man and wife!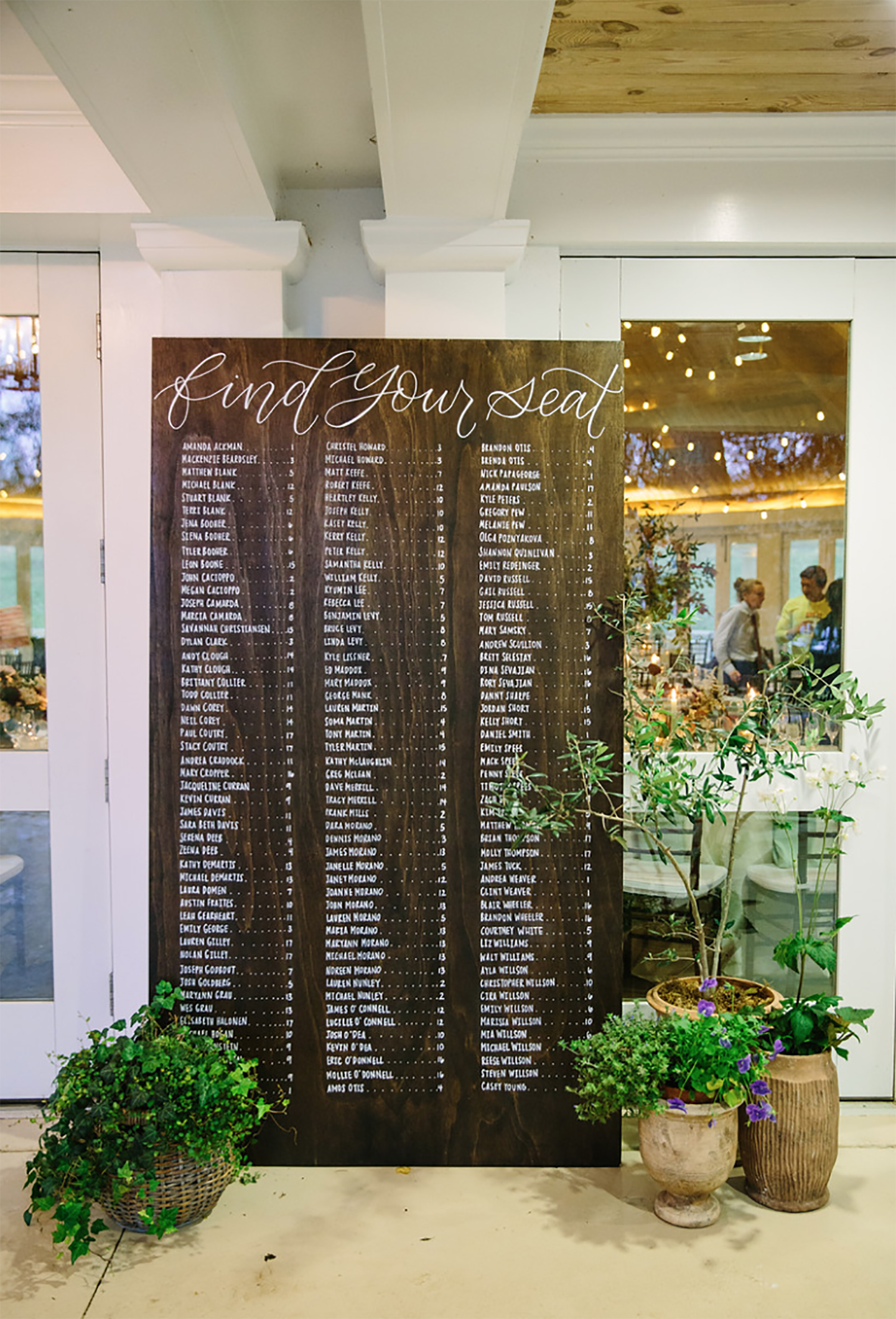 The reception took place indoors and upon entering guests were greeted with this show-stopping seating chart!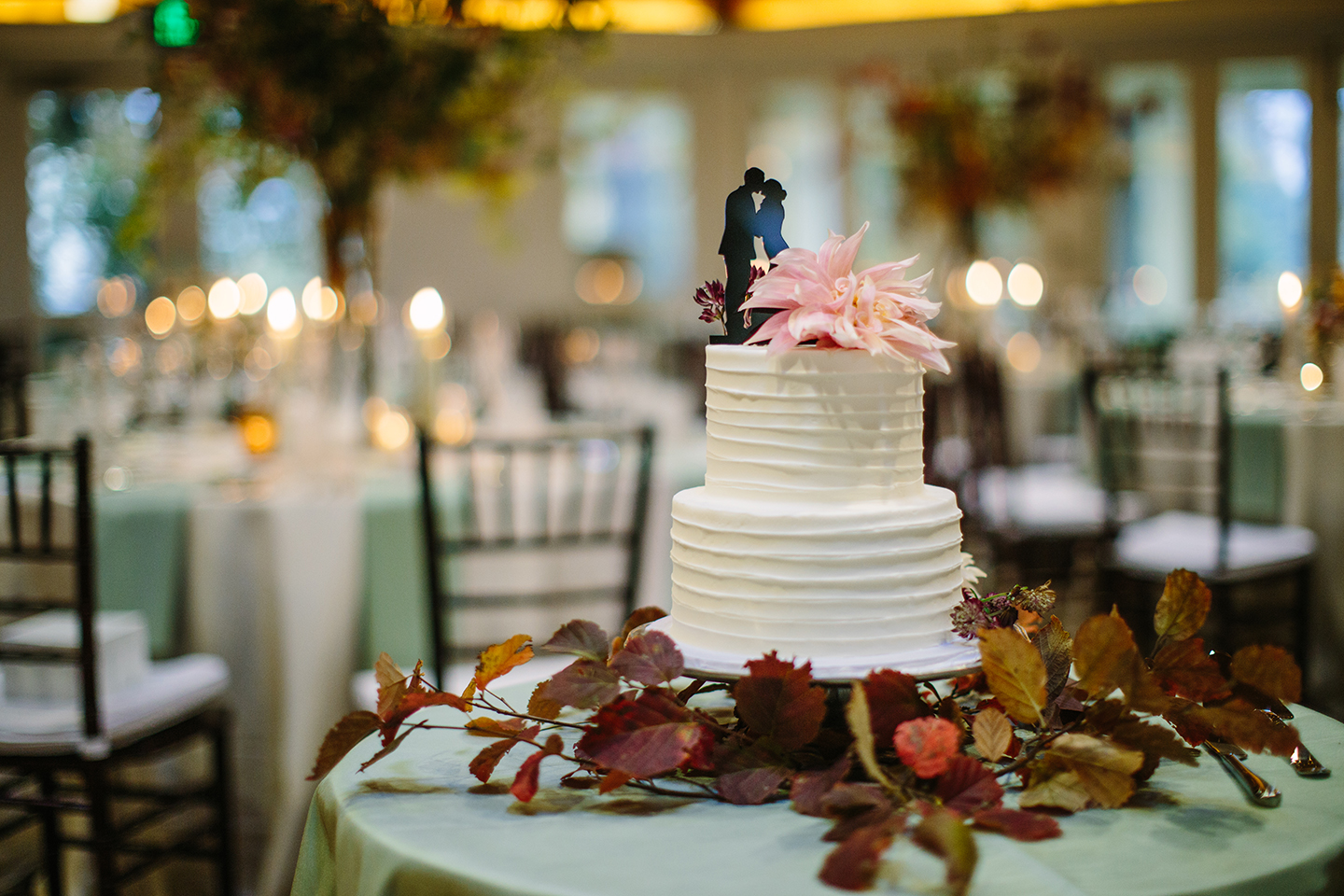 The fall theme continued throughout the decor.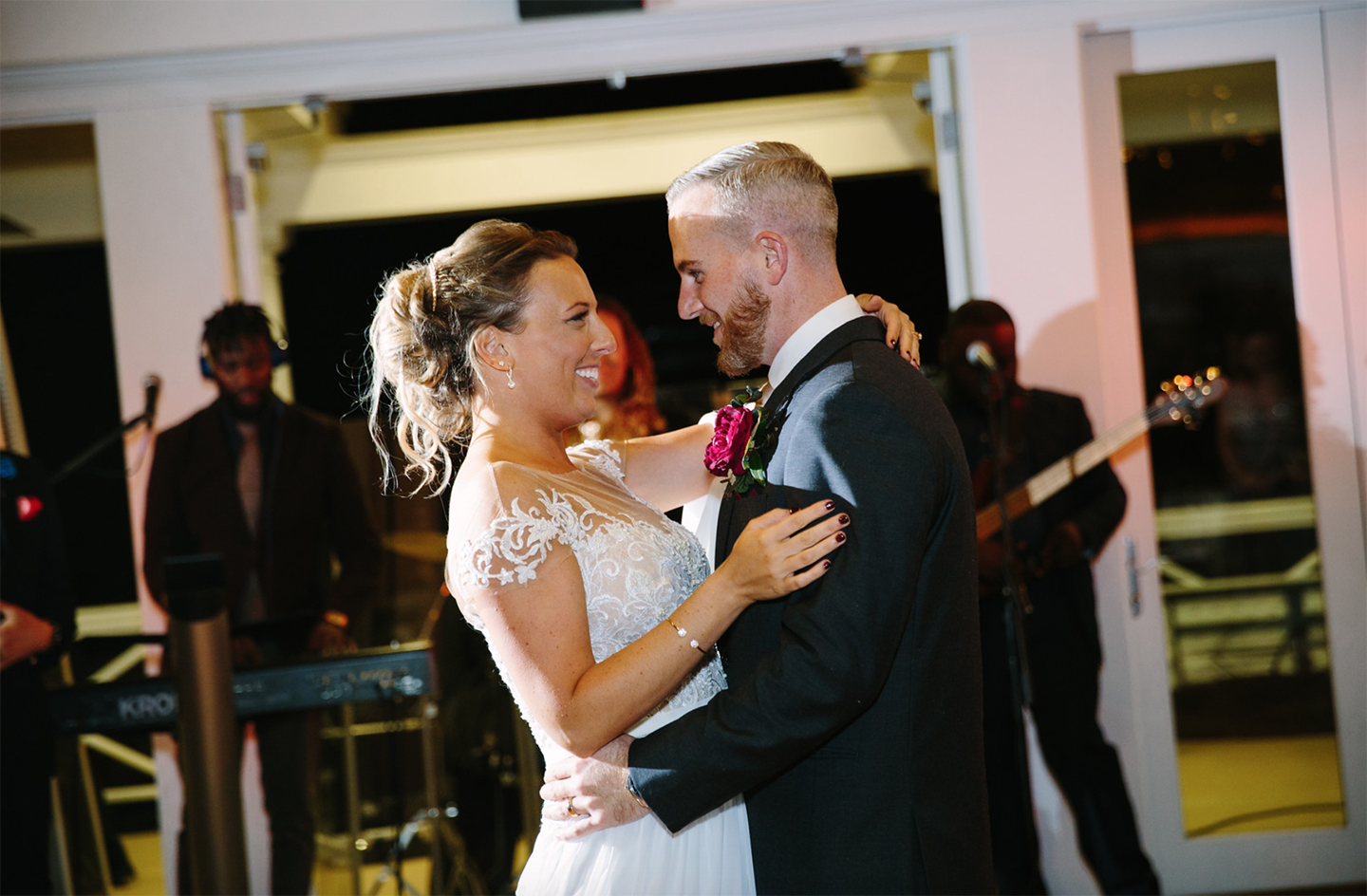 The newlyweds danced the night away with their live band, Rhythm6, playing in the background.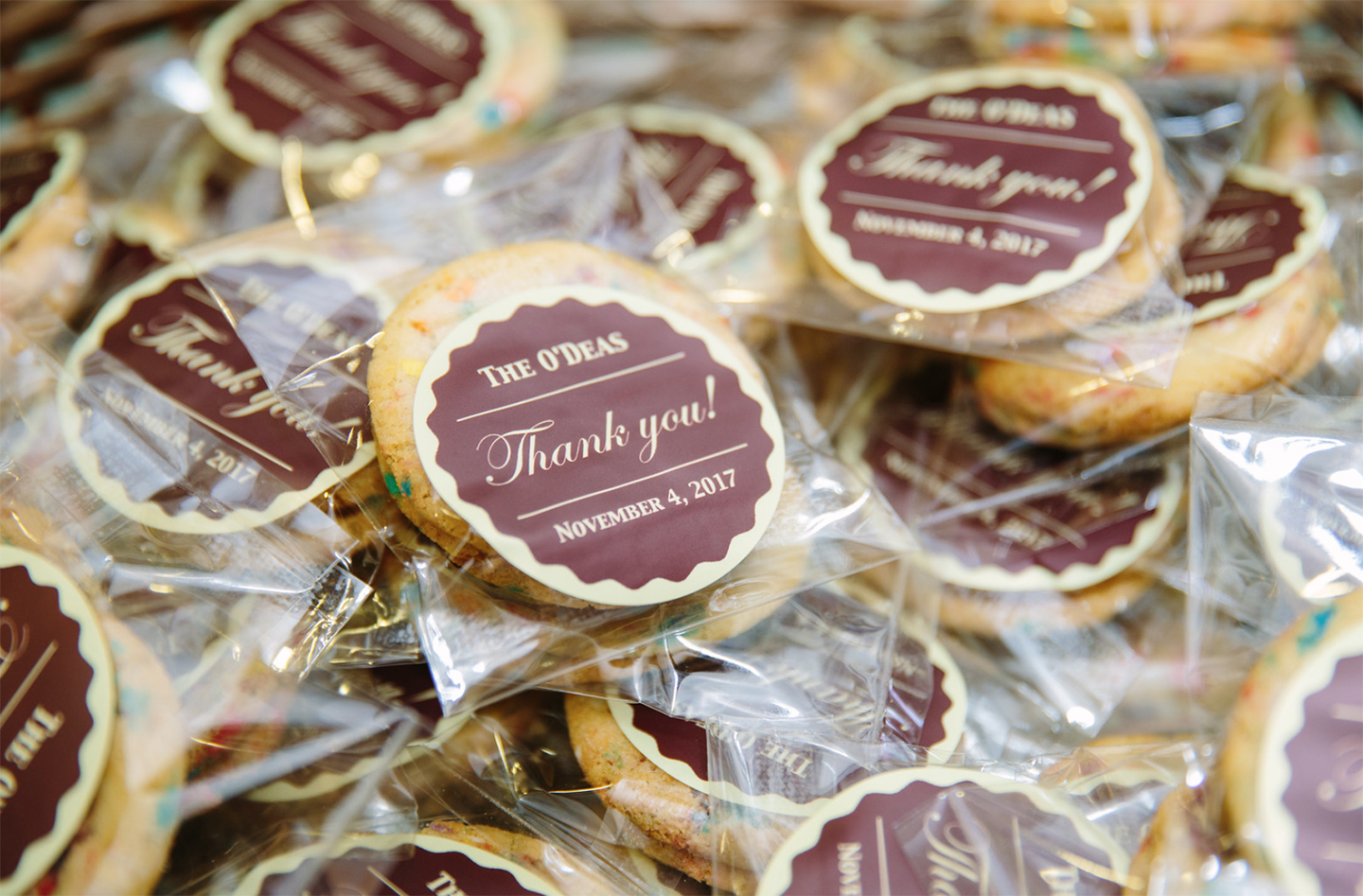 At the end of the night, each guest went home with something sweet! Congratulations Kasey and Josh!hat
From the Bride:
What was your favorite detail of the day? "I actually loved the fact that it rained. All our family weddings end up getting rain, so we were mentally prepared. We got some awesome rain pictures and it kept everyone on the dance floor all night long! I also loved the minor details we added like the blanket favors, late-night cookie/chicken wing bar and agate slice table seating by Leah Letters Calligraphy."
What advice would you give to a bride to be? "We had a lot of people coming from out of town so ditched the formal wedding rehearsal dinner and had a big pig roast/bonfire party! Our awesome photographers were there for that as well so it took a lot of pressure off of us on the wedding day to meet and greet with everyone since we got to spend some quality time with them the night before. It made it feel like one big party weekend!
Photos by Donner Photography
Want to be featured on this weekly online blog? Just email us! Want to be featured in our printed magazine? Just email us! **Being on this online blog does not hinder or guarantee a wedding will be in the printed magazine, both are up to the discretion of the publisher, Angeline Frame. If your wedding has been chosen for print, she will reach out to you directly.** Thank you for following Virginia Bride Magazine! Stay tuned for more weddings and the best Bridal Shows in Virginia!