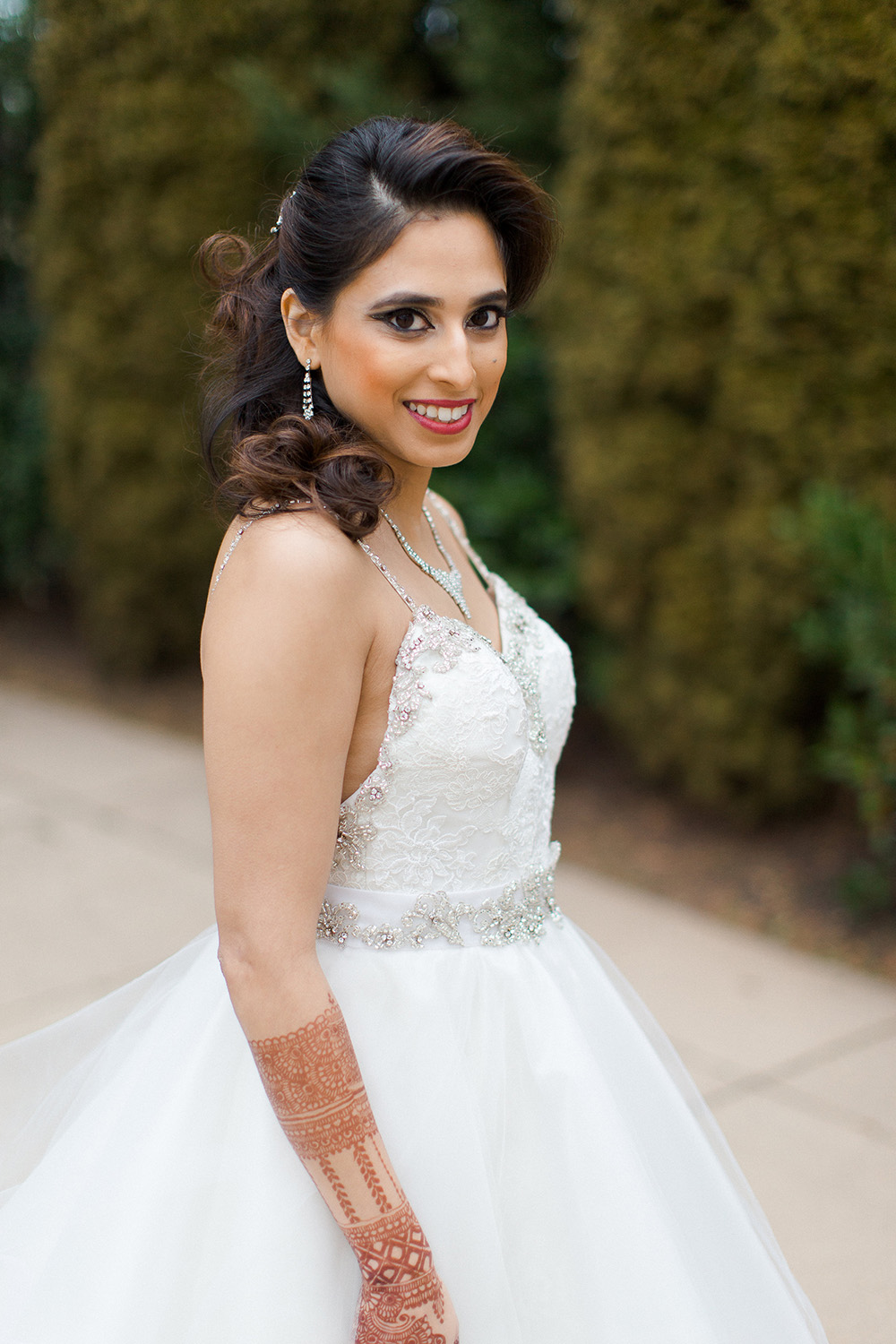 This gorgeous lady's name is Sakeena and today I, Tilley (your wedding obsessed blogger friend) am going to show you a peek into her stunning Indian infused wedding!
"I come from an Indian family and it was important to me to have some of those cultural aspects present at the wedding. We tied in cultural influences subtly…" she said.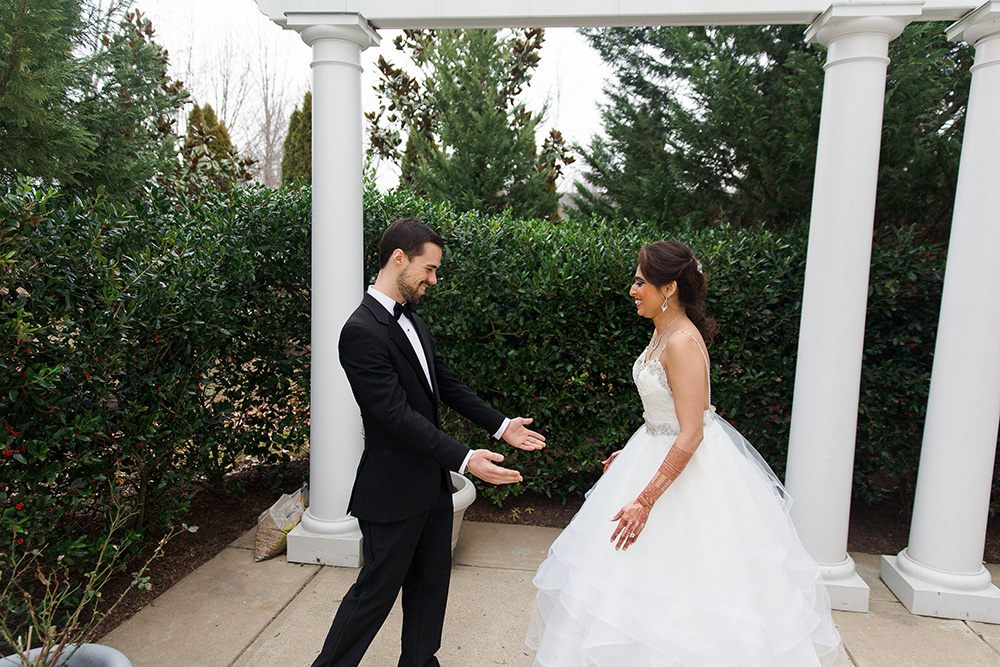 Joe and Sakeena began their big day with a first look to get to spend quality time with one another before all the fuss began.
What a beautiful couple they make and would you look at her dress?! Those layers are perfection!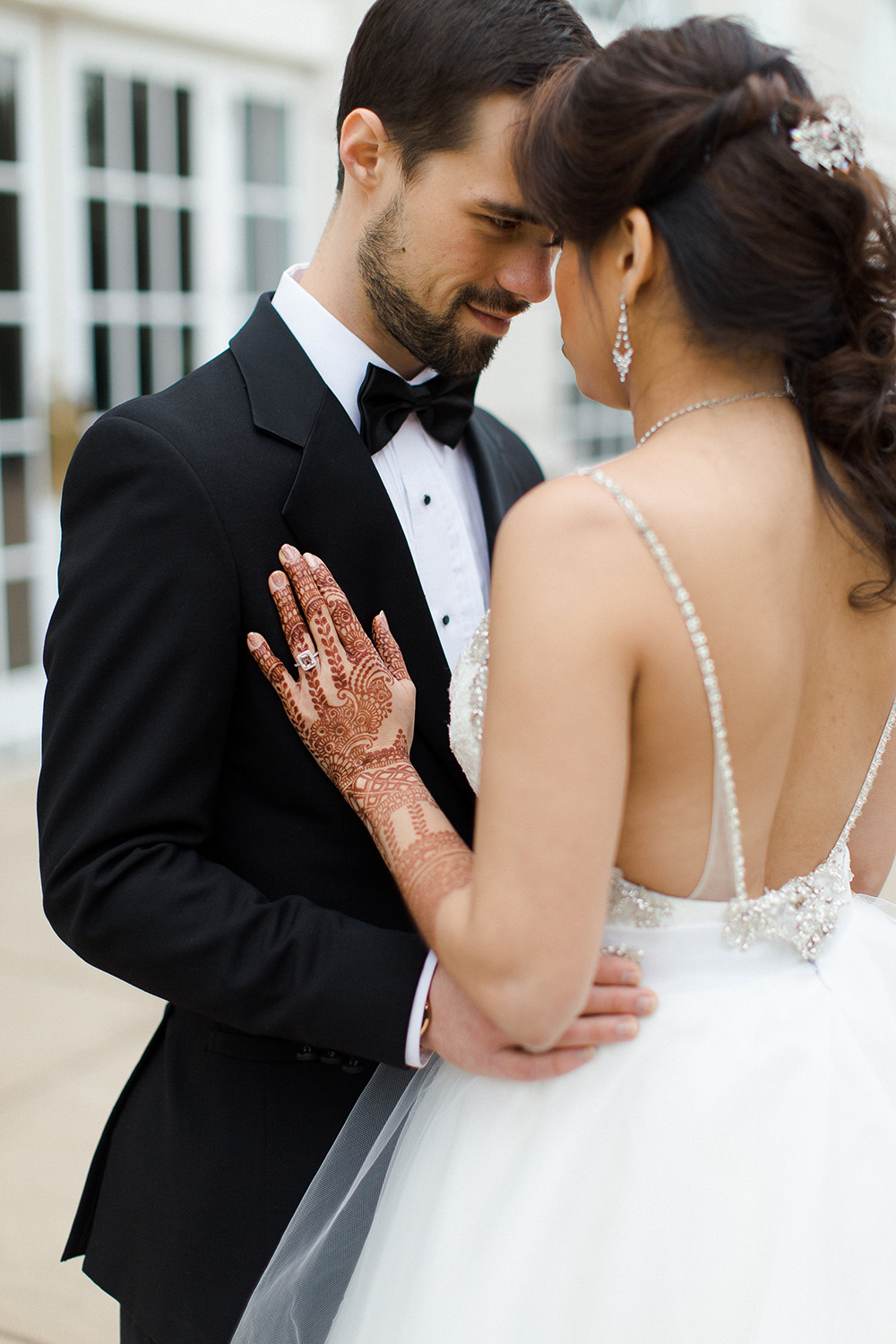 The pair dated for 6 months and Joe had swept Sakeena off her feet. They purchased a home together and on the day of the closing, Sakeena walked into the new house to find a trail of roses to where her son was standing holding a ring from Joe.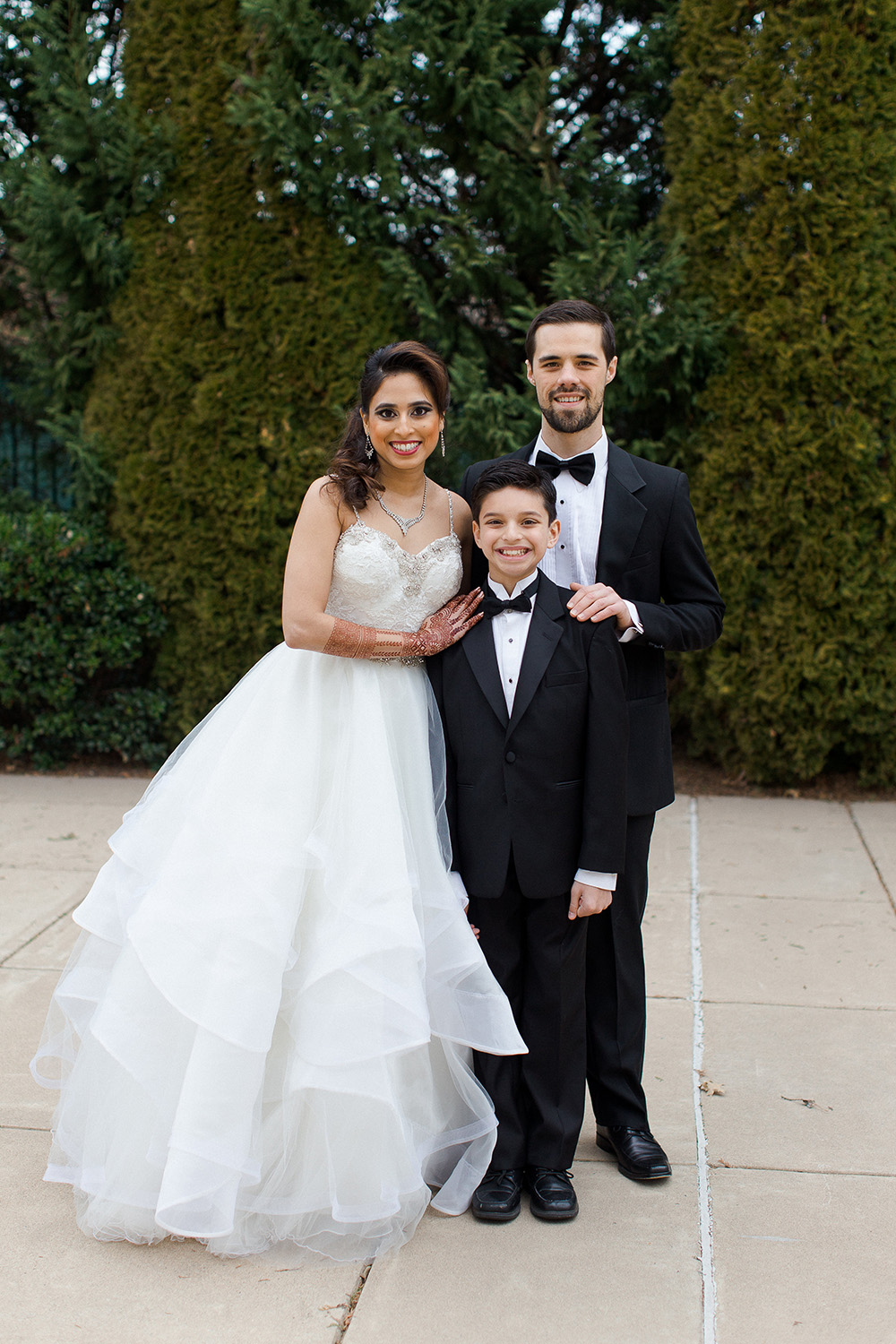 What a sweet and perfect story…and they make such a cute family!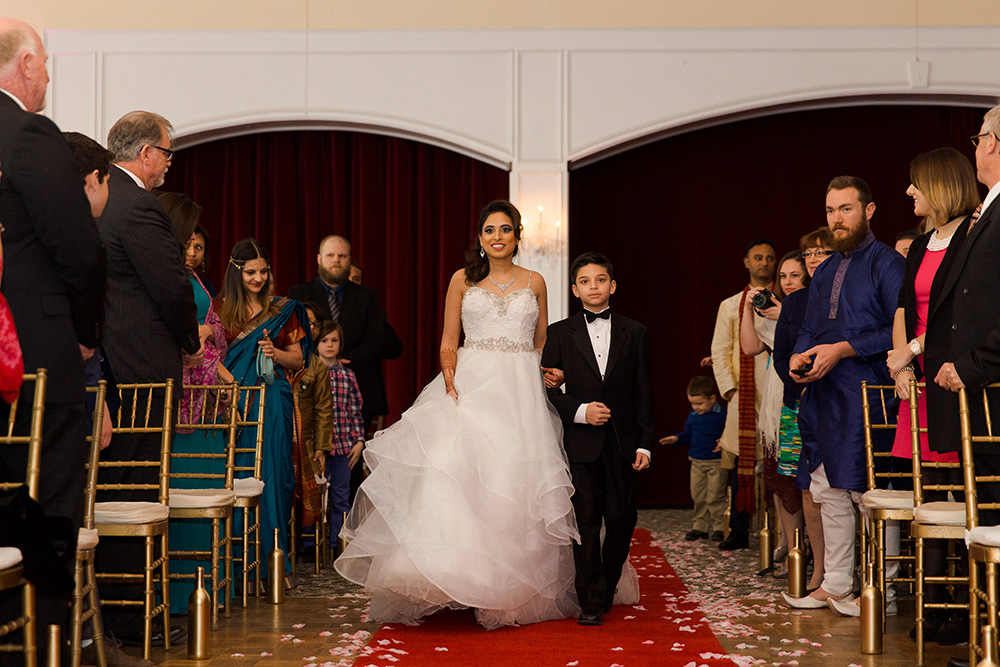 Sakeena's son even walked her down the aisle. "He took it very seriously," she said. TOO CUTE!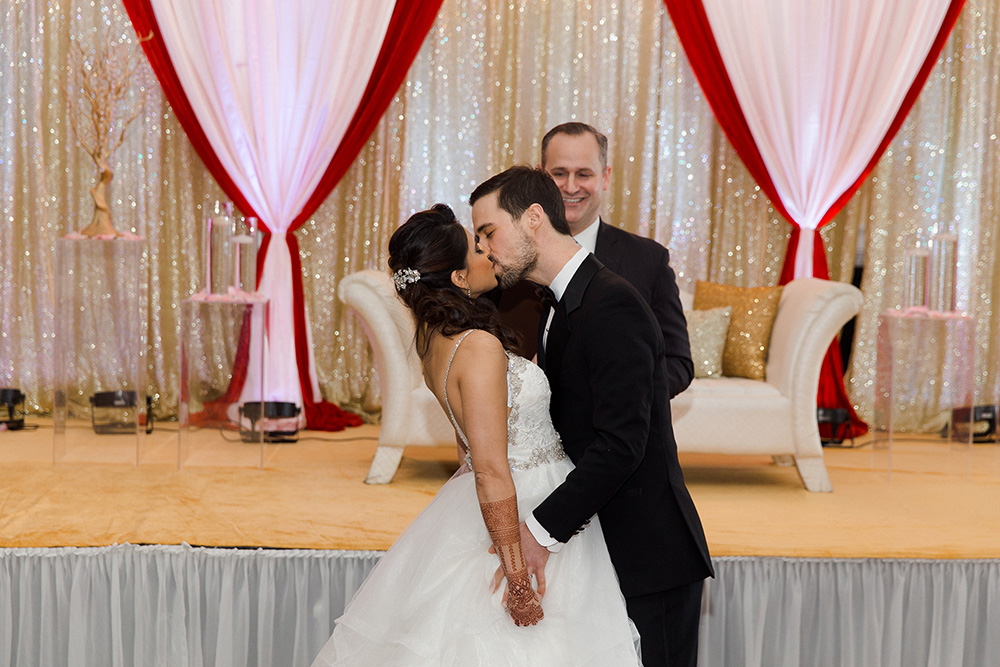 In front of a huge stage (which is characteristic of an Indian wedding), they were married!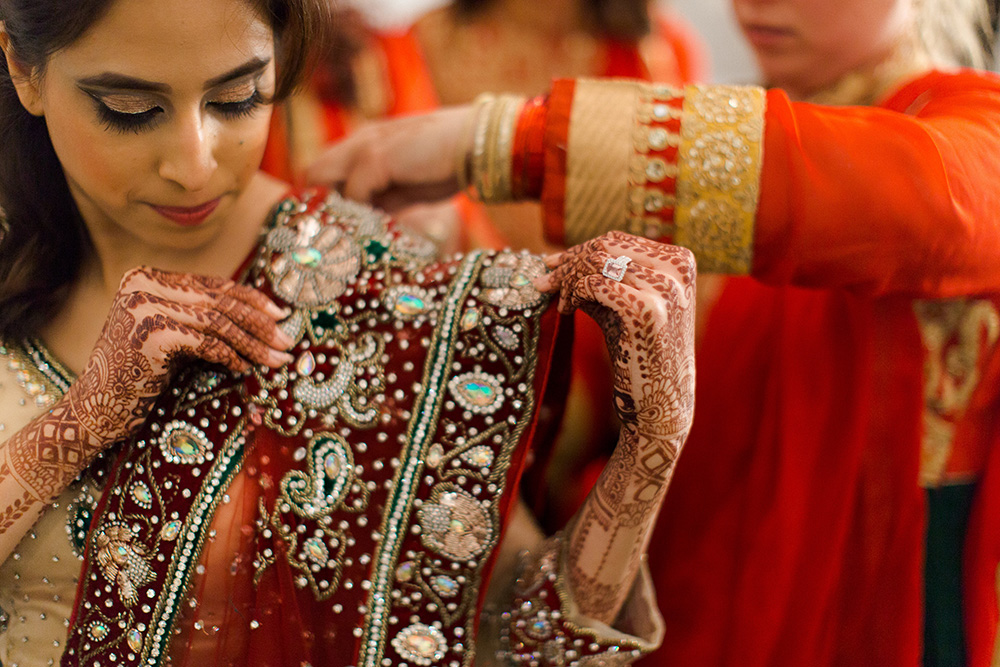 Then it was time for the horse procession!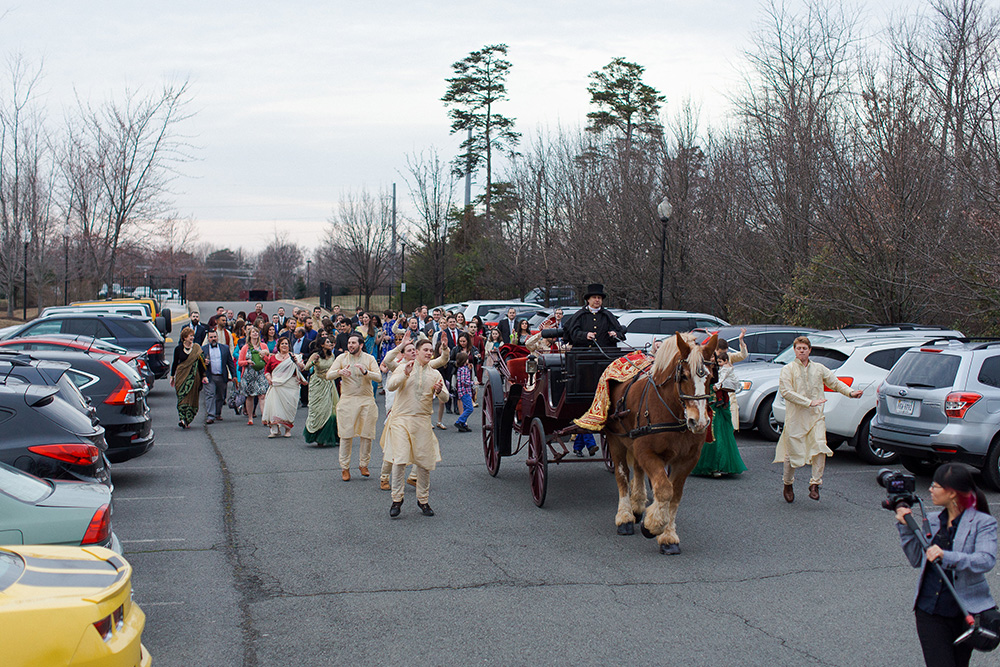 "We went outside the norm and had a horse procession where the groom and all the guests had a procession to the venue at which point, I was picked up from the venue and we exited through a sparkler tunnel to finish out the procession together!" Sakeena said.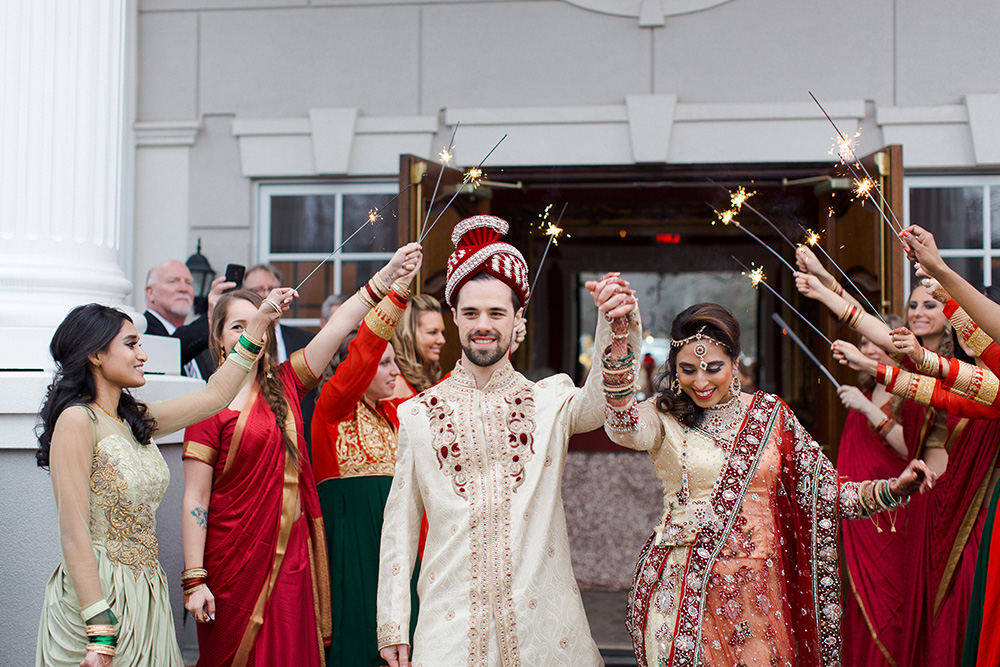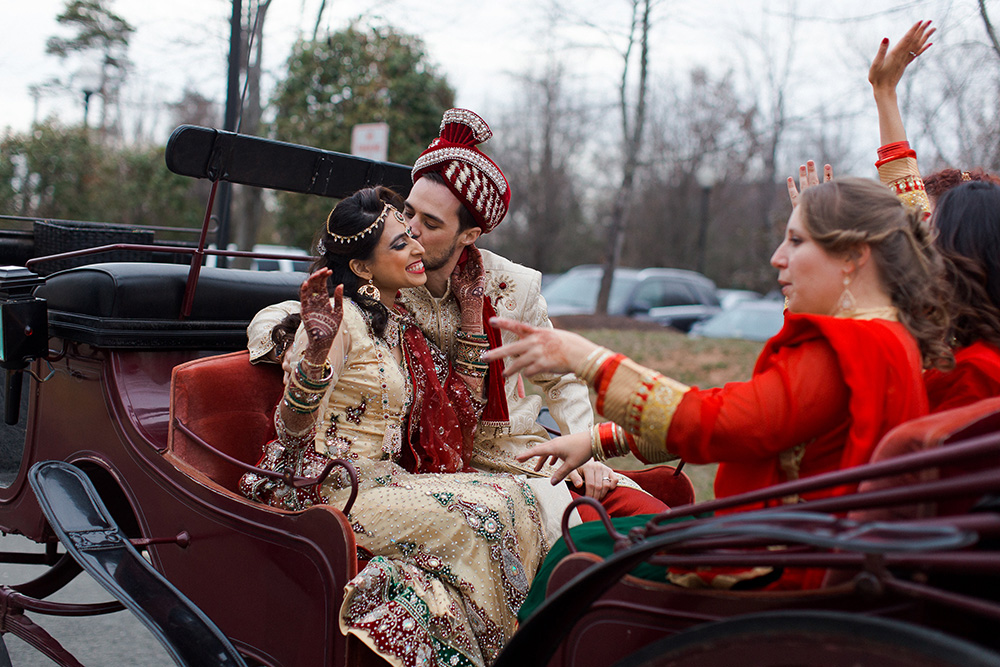 Then they were off to the reception at Foxchase Manor.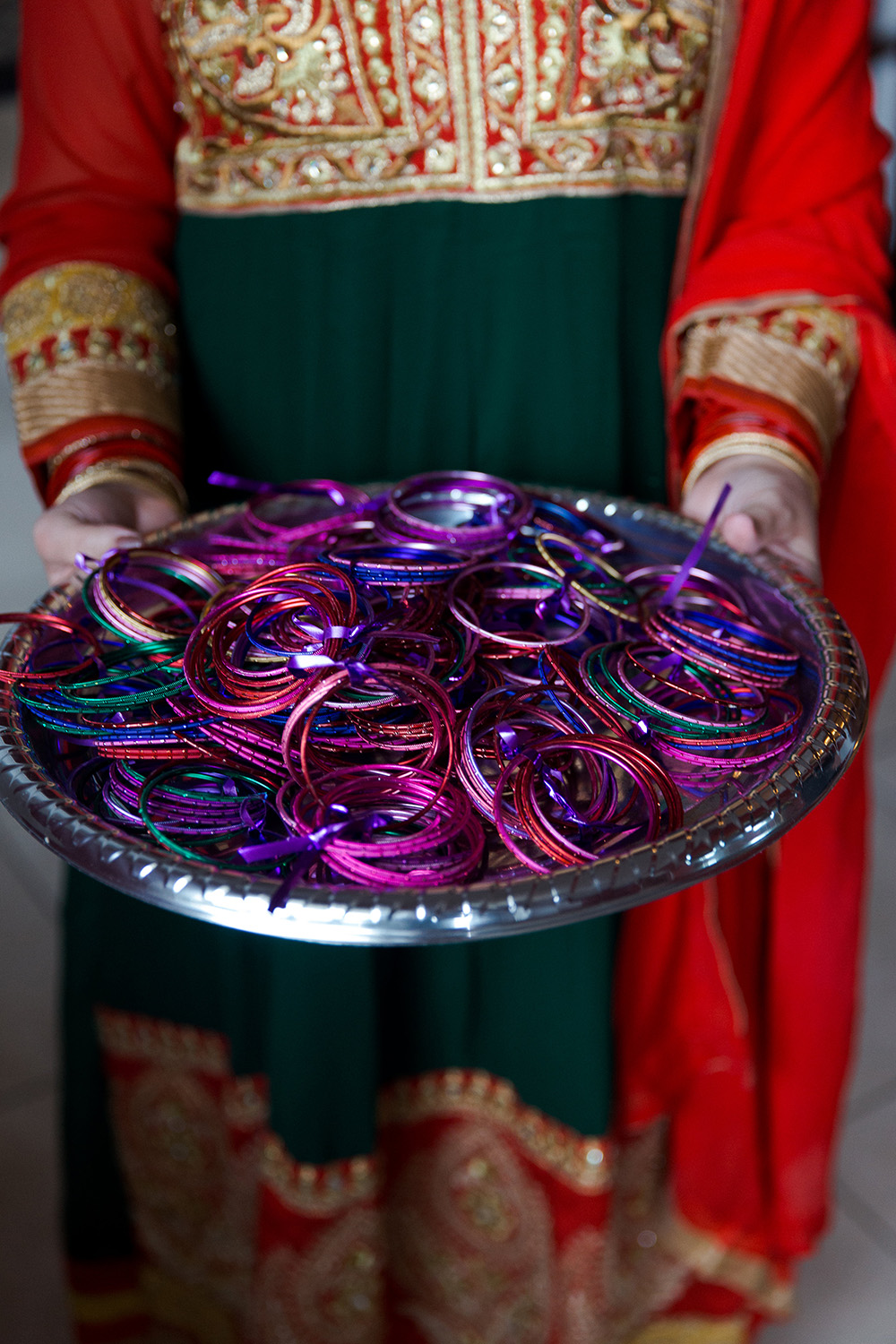 Where guests were given bangles to adorn…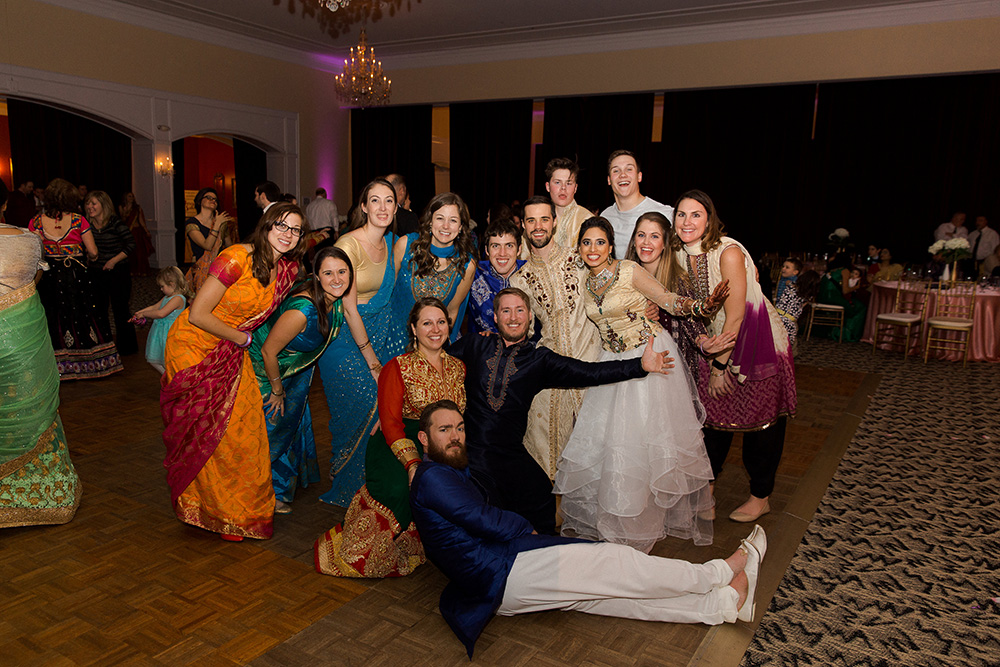 …and dance the night away!
From the Bride:
What was your favorite detail of the day? "More than a detail–I loved being able to participate in the horse procession. Traditionally, the groom and his family and friends have a procession to the bride and her family and friends, who wait behind at the venue. I knew I did not want to miss such a fun event. We went outside the norm and had a horse procession where the groom and all the guests had a procession to the venue at which point, I was "picked up" from the venue and we exited through a sparkler tunnel to finish out the procession together. It was a lot of fun to see all the guests parading and dancing to the music with us before we began the reception. I also loved that it allowed me to really blend the two cultures creatively."
What advice would you give to a bride to be? "Rely on your family and friends. Our family and friends were amazing helpers and available at a moment's notice. I would also say that don't expect everything to go perfectly. This was something repeatedly told to me but I chose to pretend didn't apply to me. As the day got closer, Murphy's Law came into full effect. Arriving family also brought a stomach bug that spread like wildfire amongst our family and friends…even the groom! The weather delayed or prevented some guests' arrivals. A plumbing leak rained water from our ceiling. All the while, the last minute to do list became bigger and bigger. But we embraced the madness and everything, even what wasn't perfect, came together."
Photos by Lauren Paige Photography