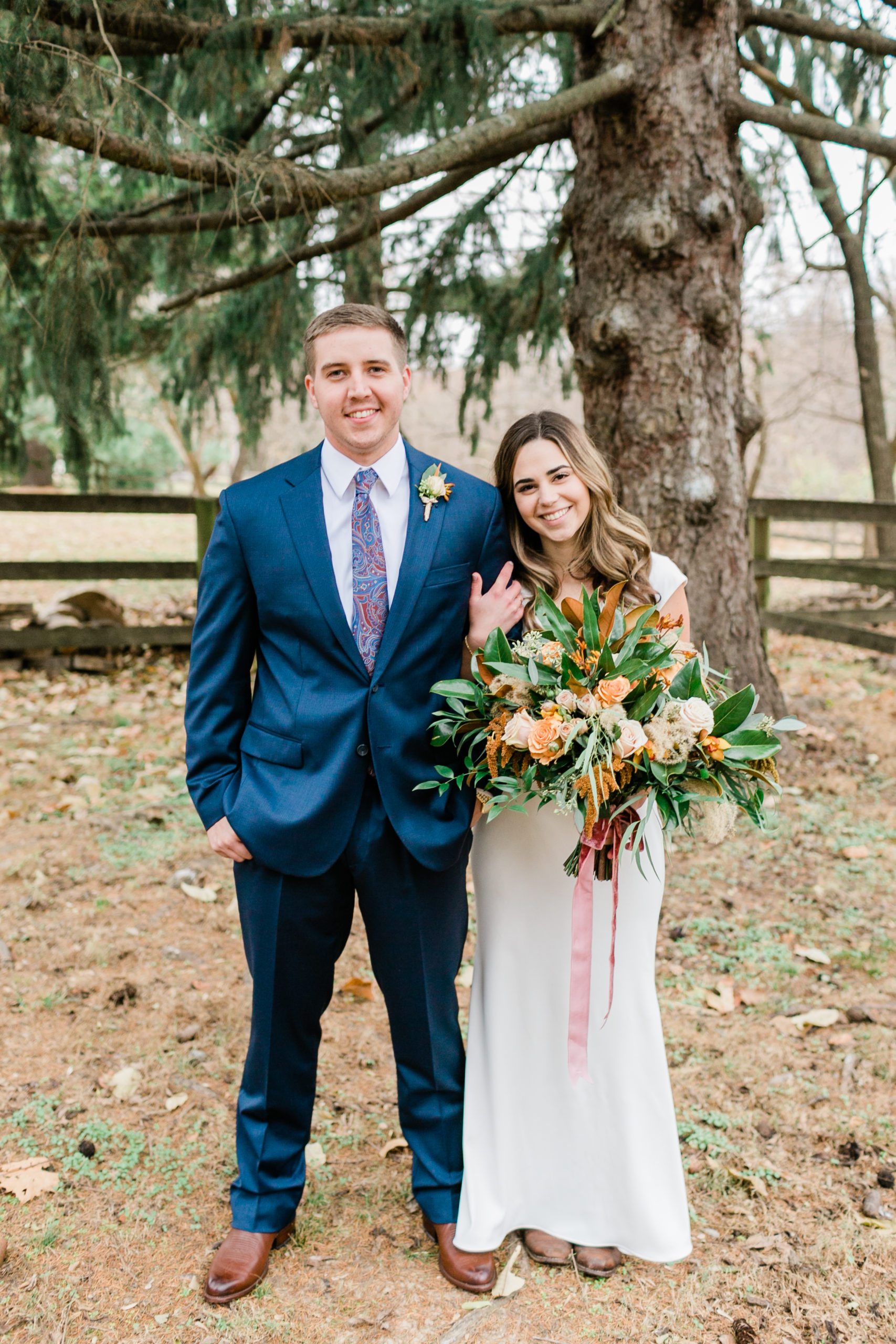 Jenna and Jake had known each other since elementary school where Jake often chased Jenna around the playground. A few years after high school, fate brought them together. Two years after that, at a farmhouse in Harper's Ferry built in 1805, they said "I do."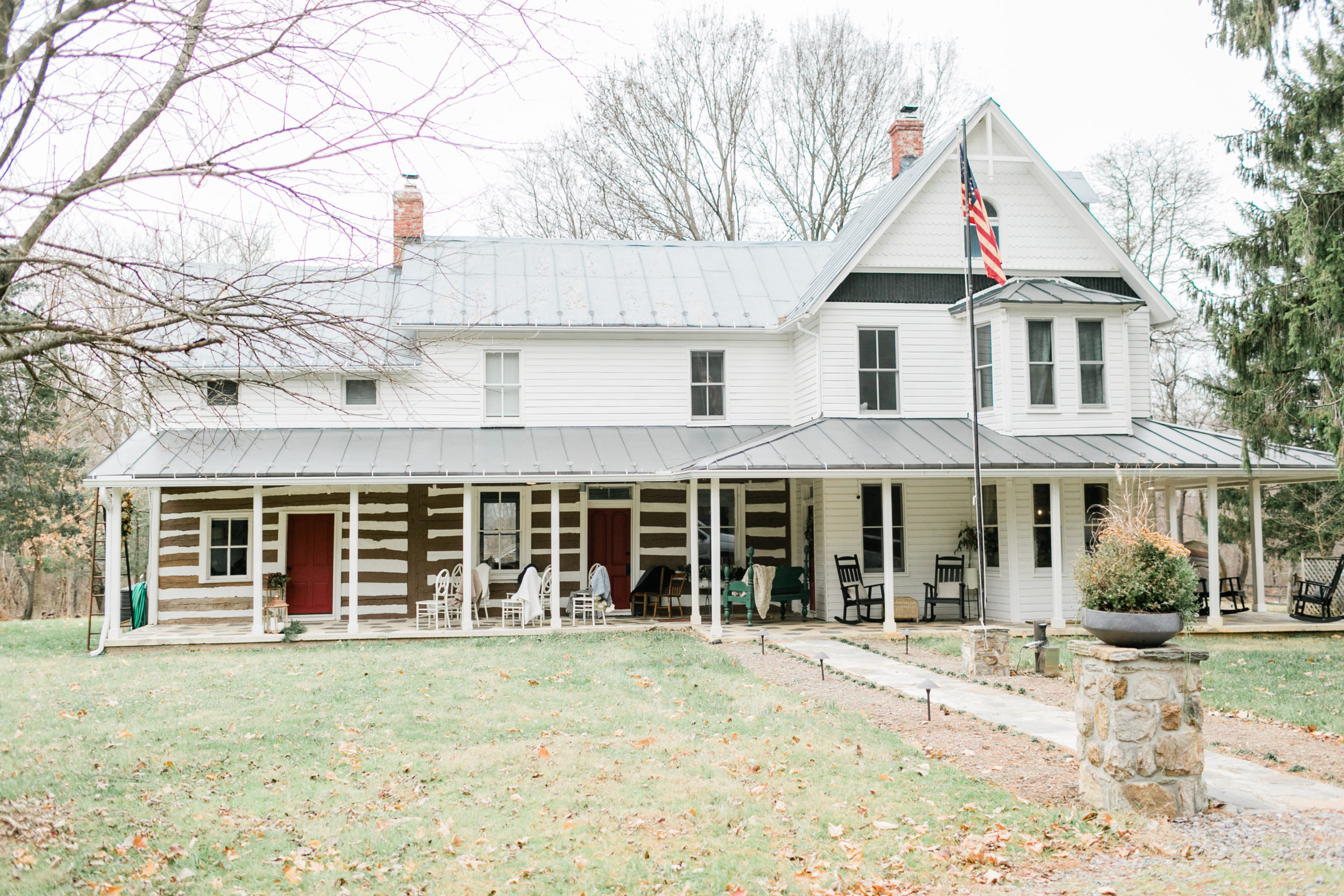 The couple has a strong sense of family, and they decided on an intimate ceremony. They said their vows in front of their immediate families on the front porch of the renovated farmhouse at Magnolia Pond Farm.
Having spent the prior night in a cabin on the property, the girls got dressed there in the morning. Jake, his father and best man and brother Blake got ready on the other side of the house.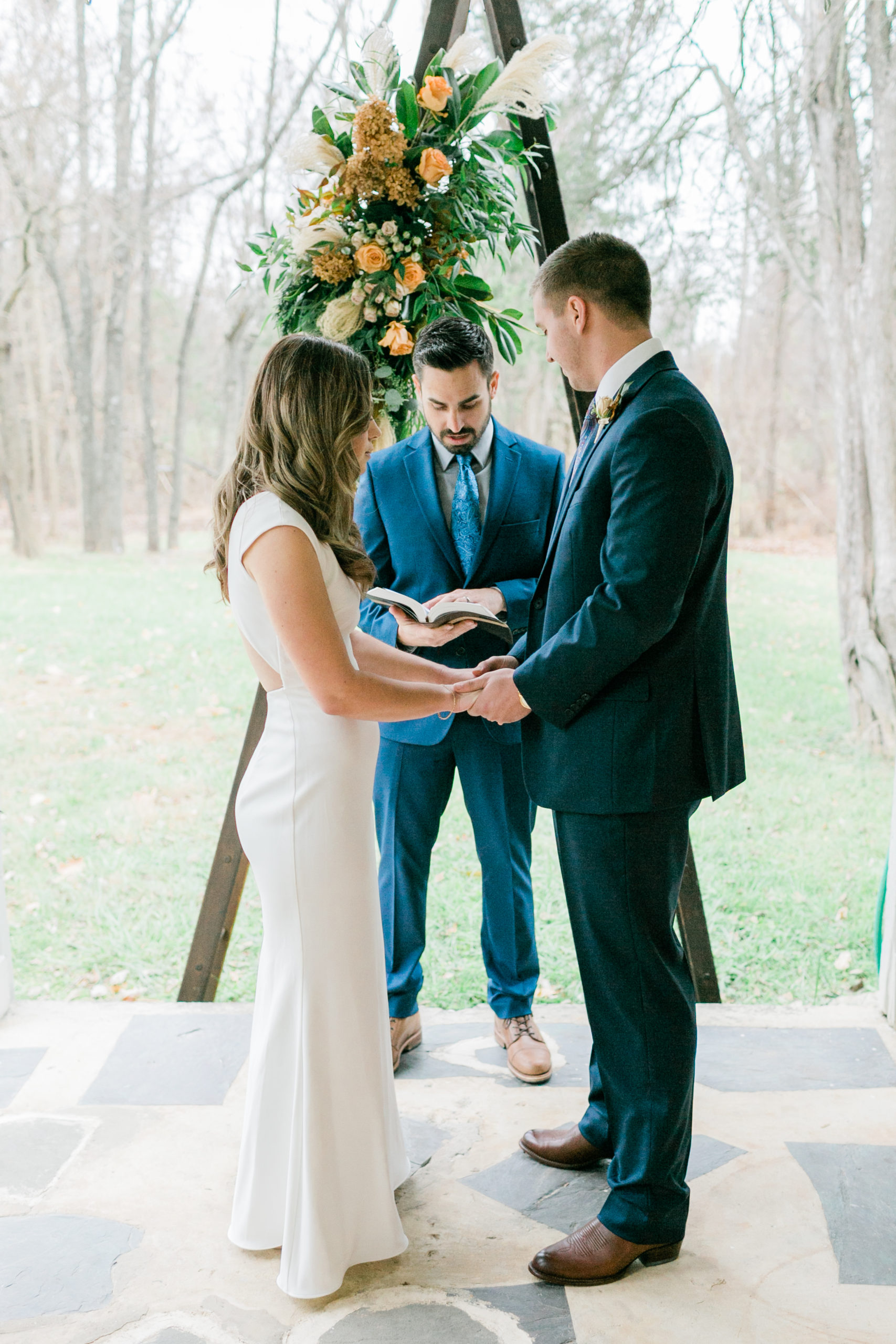 At the time of the ceremony, Jake waited with Blake under a floral arch, formed in the shape of an "A" for Adams. Jenna's walk down the aisle was lined with lanterns on both sides and blankets covered charming mismatched chairs.
Wearing a dress from BHLDN paired with vintage Frye boots from an antique store and carrying a bouquet of flowers that matched the custom arch, Jenna looked stunning as she joined hands with her groom. Turning their attention to Jenna's brother, Tyler, (who officiated the wedding) Jake slipped Jenna's grandmother's restyled wedding ring onto her finger as Jenna's sister Christa stood by her side as her maid of honor.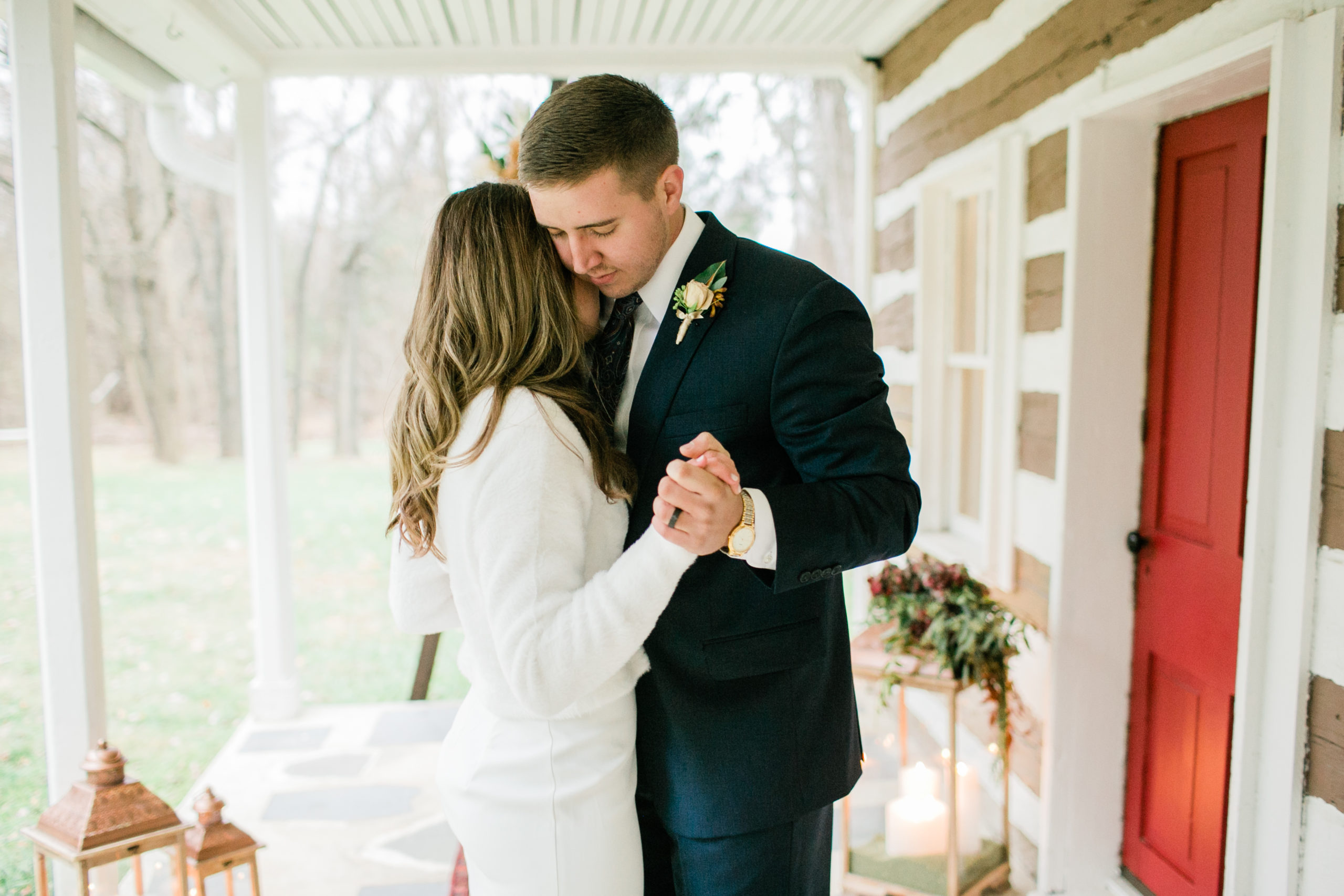 On that cool November day, the couple shared their first dance together alone on the porch of the farmhouse.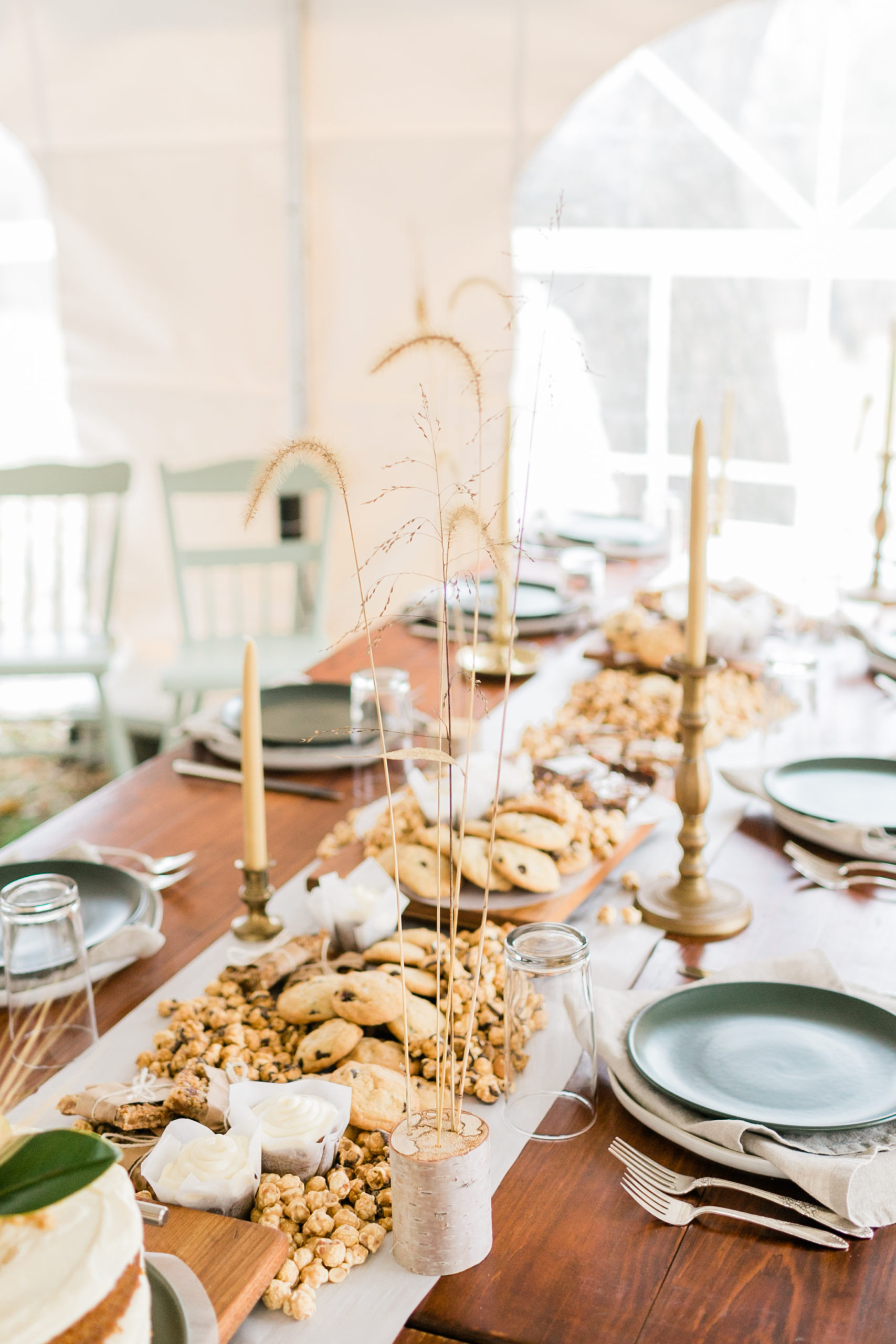 They then headed into the reception which was held in the backyard under a tent. From fried chicken to corn casserole, jalapeno poppers, mac n cheese, and biscuits, the bride and groom dined on all their favorites made by a local caterer.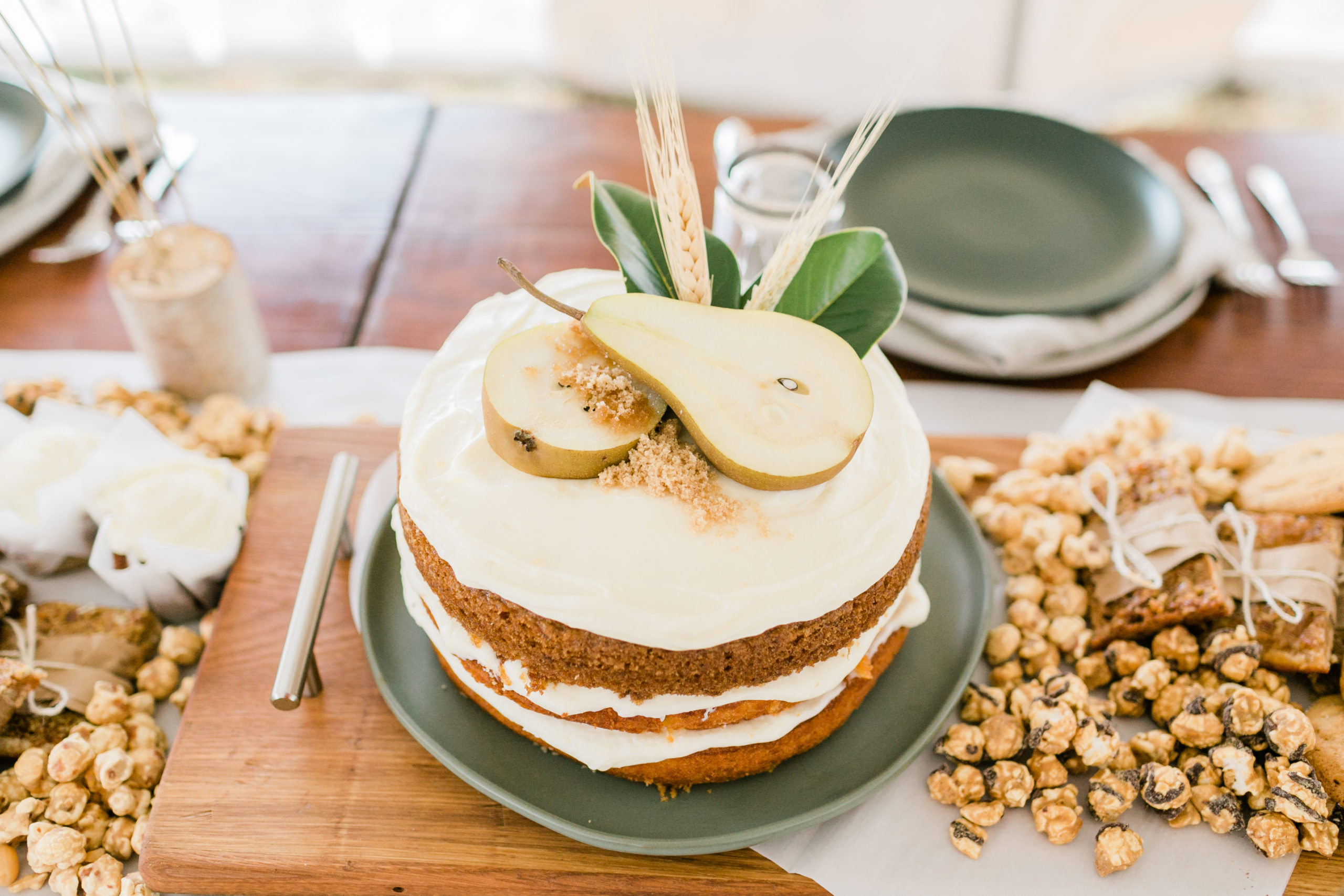 For dessert, Jenna came up with an idea for a dessert table runner and her sisters made her vision come true by creating the perfect display featuring her grandmother's pecan pie bars, chocolate cake, carrot cake and banana bars (Jake's favorite), along with chocolate chip cookies baked by Jenna's sister-in-law.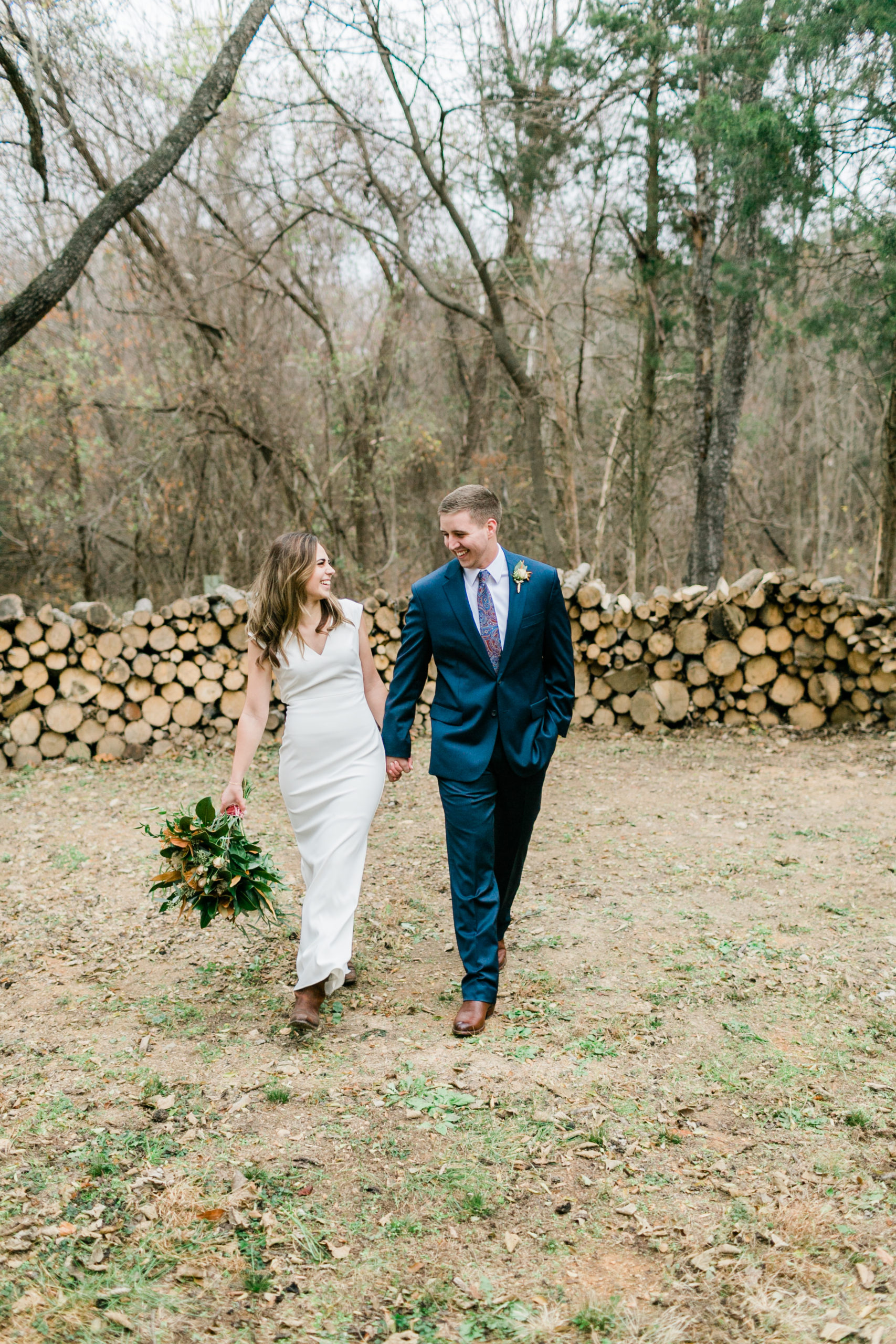 After the wedding, Jenna and Jake cuddled up by the wood stoves in the cabin to spend the rest of the weekend alone on the farm. The perfect ending to a perfect wedding.
Venue: Magnolia Pond Farm
Bride's Dress: BHLDN
Photographer: Lauran Baker Gosney
Flowers: Bluebelss in Winchester, VA