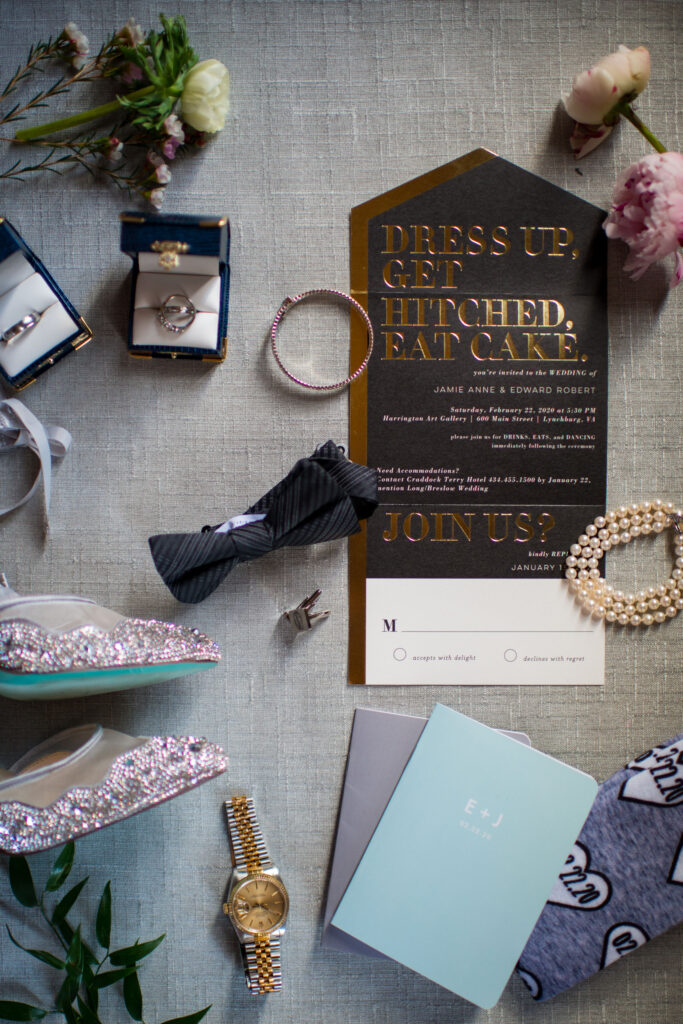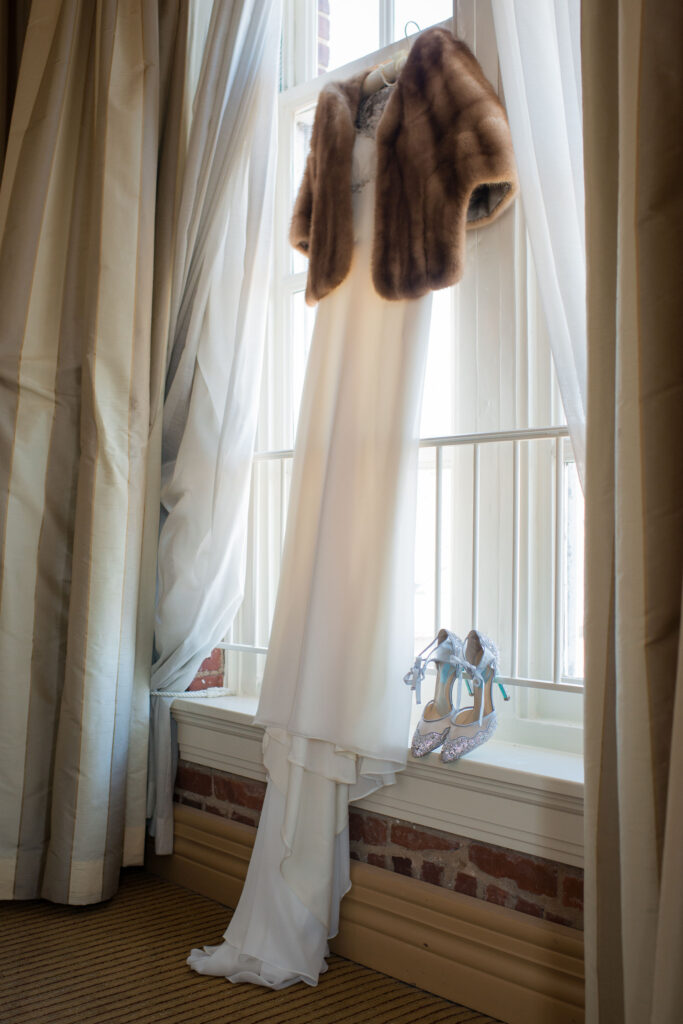 Looking back on a year of confusion and changes during the pandemic, we're able to reflect on some weddings early in the year, before the chaos hit. This week's Virginia weddings story does just that, looking at the stunningly elegant and incredibly fun wedding of Jamie and Ed in February, 2020.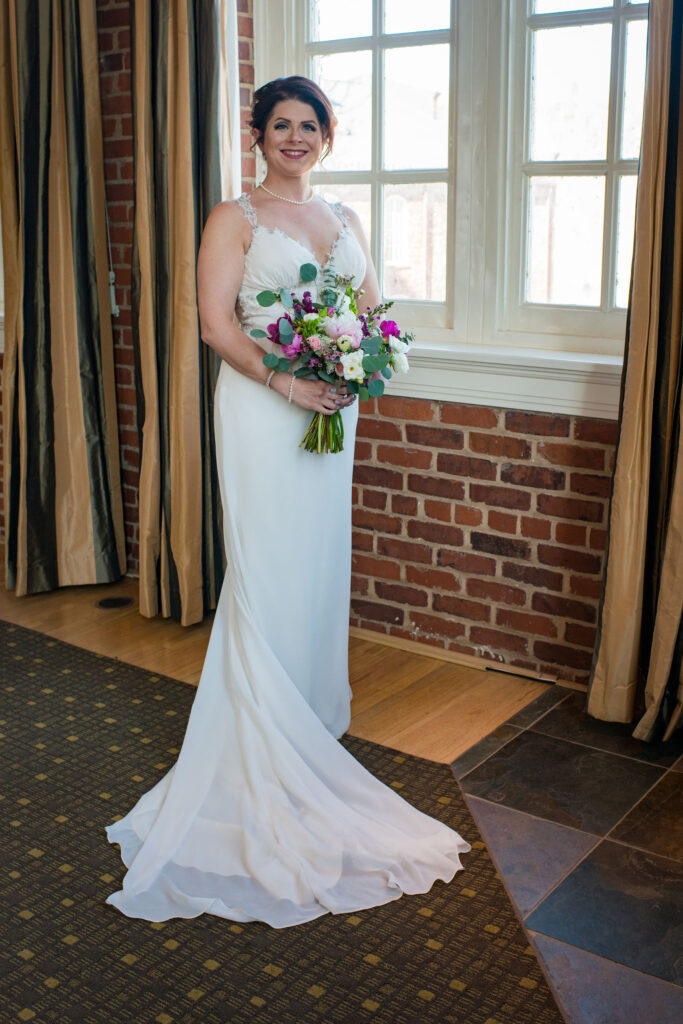 Jamie and Ed both worked in healthcare when they met. Jamie says, "Years later, I applied for a job where he was an owner, and we spent quite a bit of the time catching up on where life had taken each of us [since meeting]."
The pair realized there were some sparks between them, so Ed decided to impress Jamie with his cooking skills on their first date. "[It] didn't end up to well. It was a good thing we enjoyed each other's conversation and company! Since we had both been previously married, we spent a lot of time reflecting on how we had grown as individuals, life lessons learned, and what we wanted our futures to look like."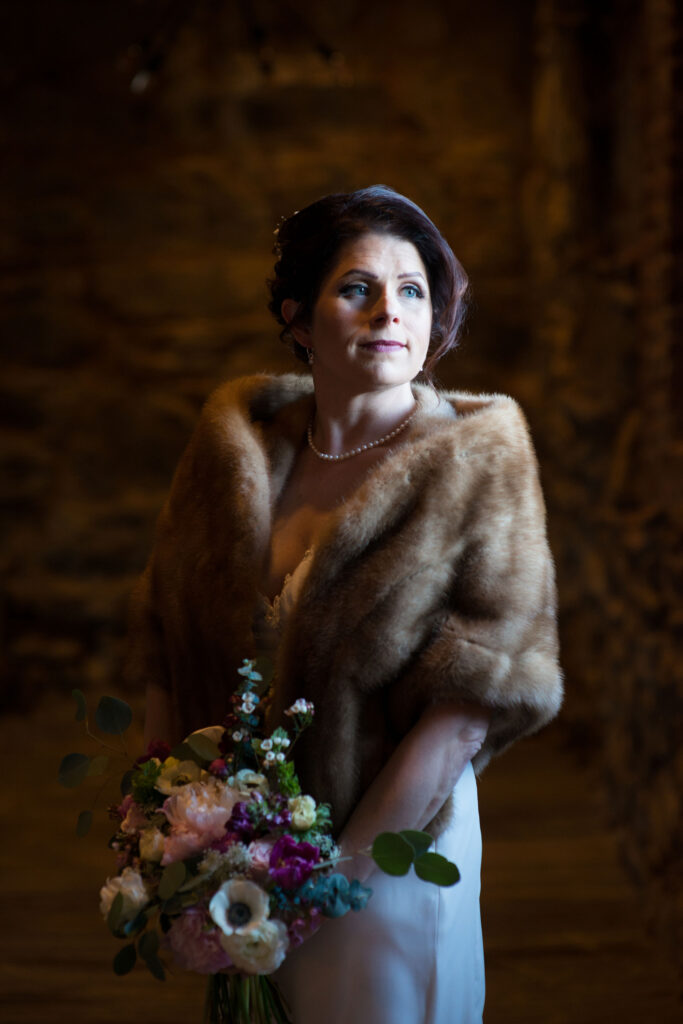 Once they knew they were meant to be, their beautiful wedding came into focus for February 2020.
"Ed has an extensive family that lives out of state, and it was rare that they could all get together. Our special day was framed around highlighting the best of Lynchburg VA. Ed and I love to support local establishments wherever we are! The bachelor/bachelorette parties featured stops at several downtown eateries and local bands.
"Guests were treated to the best accommodations at Craddock Terry hotel, and the wedding/reception was held in an art gallery. The artist that displayed in the gallery was commissioned to paint a piece to commemorate our special day."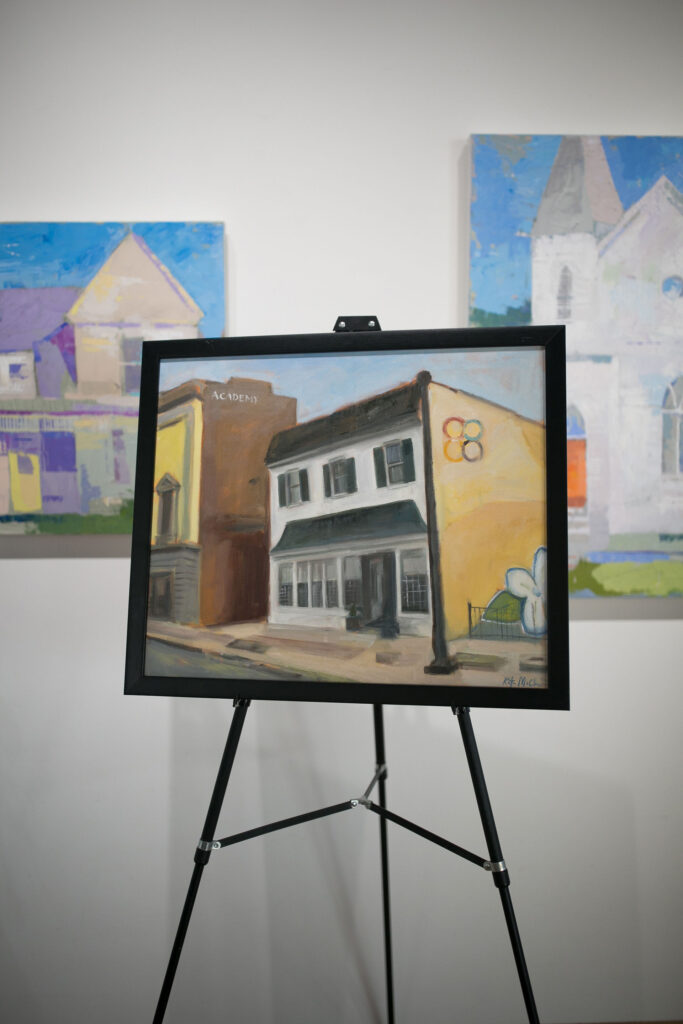 "Care was chosen to feature music that was important to our guests. Both parents were celebrating big anniversaries that year as well (60 and 50 years!) so prior to our first dance, we had our DJ read a story of how the parents met, and then they danced to "their special songs" before we took our First dance."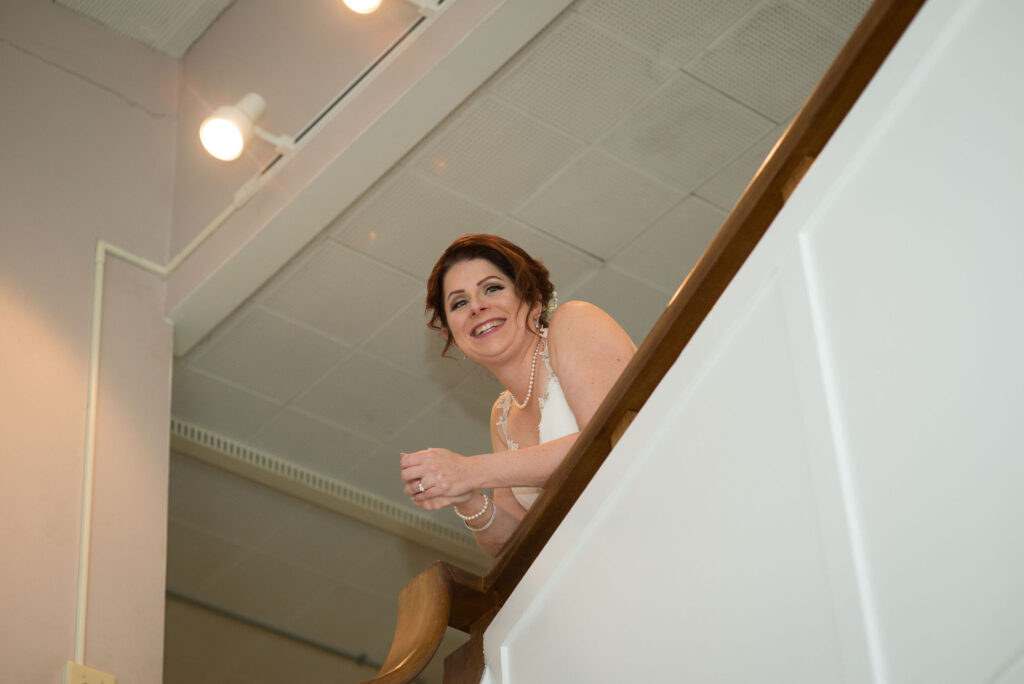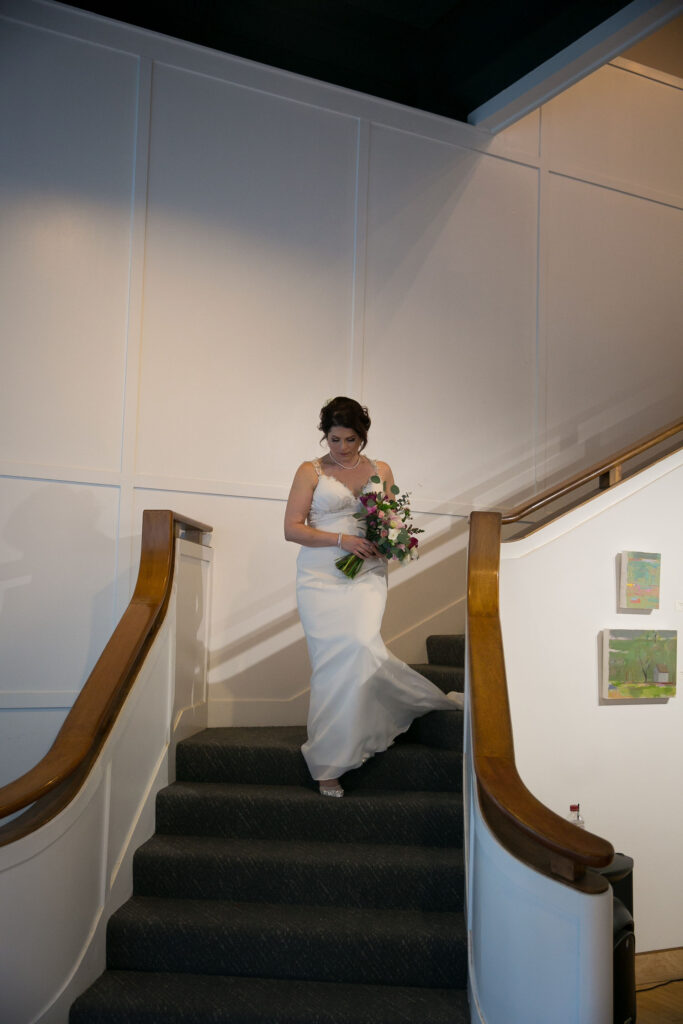 The couple wanted to reflect who they are truly through the special day in many ways.
"The ceremony borrowed from many faiths, but emphasis was put on the Jewish custom of reading 7 Blessings, with which we had folks that represented an important part of our journey as a couple. We also celebrated with a special 'oyster toast' with Ed's kids – another family tradition. Following the reception, we took the guests to an afterparty at a local jaunt where one of our favorite bands was playing."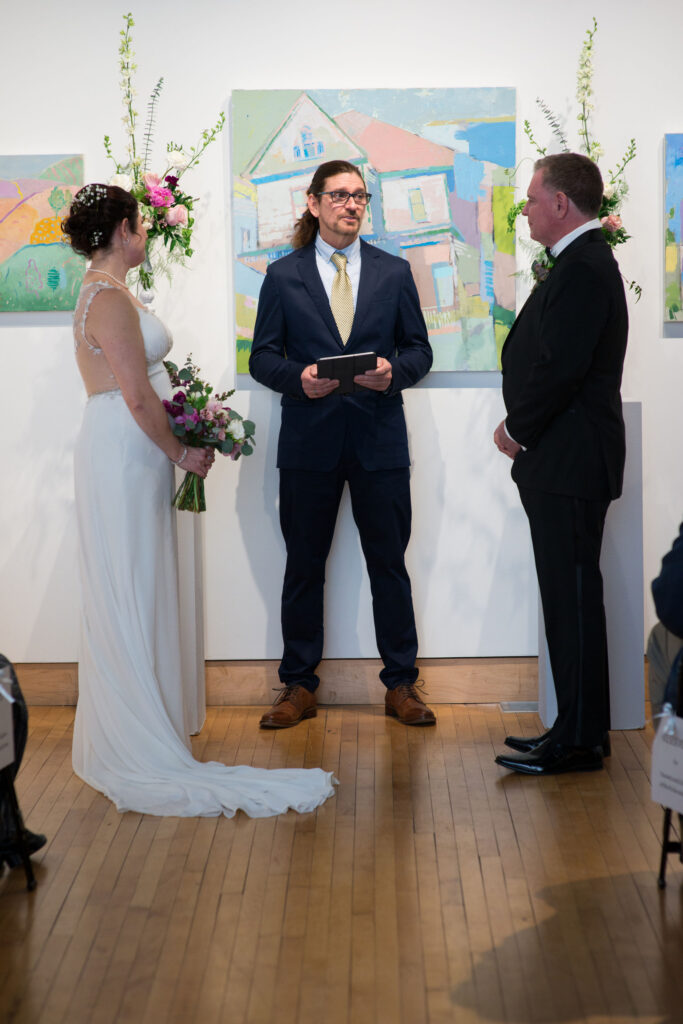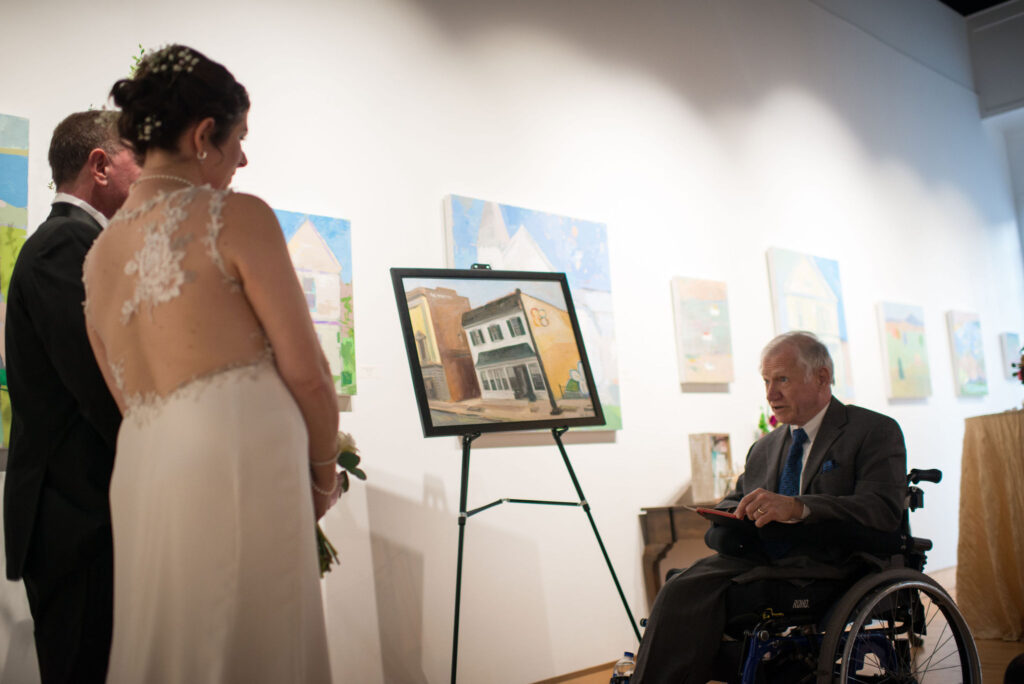 The Scoop
Bride: Jamie, 46, Senior Support Specialist at Perrigo
Groom: Edward, 53, Pharmacy Manager at Best Pet Rx
Wedding date: 02-22-20
Number of guests: 60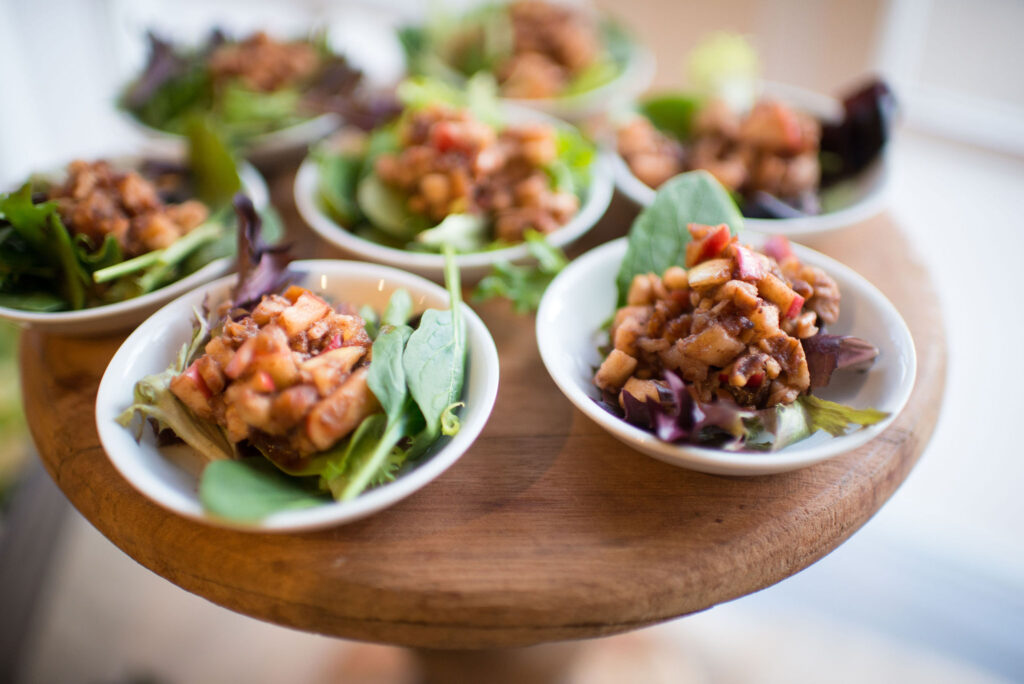 Jamie and Ed believe in supporting locals businesses, so they demonstrated this through just that for much of their wedding.
"The dress was purchased through Church Street Bridal (supporting the YWCA) and altered in Bedford, VA. The fur was "borrowed" from the groom's mom, who received it as a gift from her husband early in their marriage. While I had some fabulous sparkly shoes, most of the evening was spent dancing in my most favorite pair of Chuck Taylors!"
They wanted a mature, sophisticated yet relaxed feel for their big day and thoroughly enjoyed their not-quite-subtle nods to the Roaring 20s, with a solid modern base.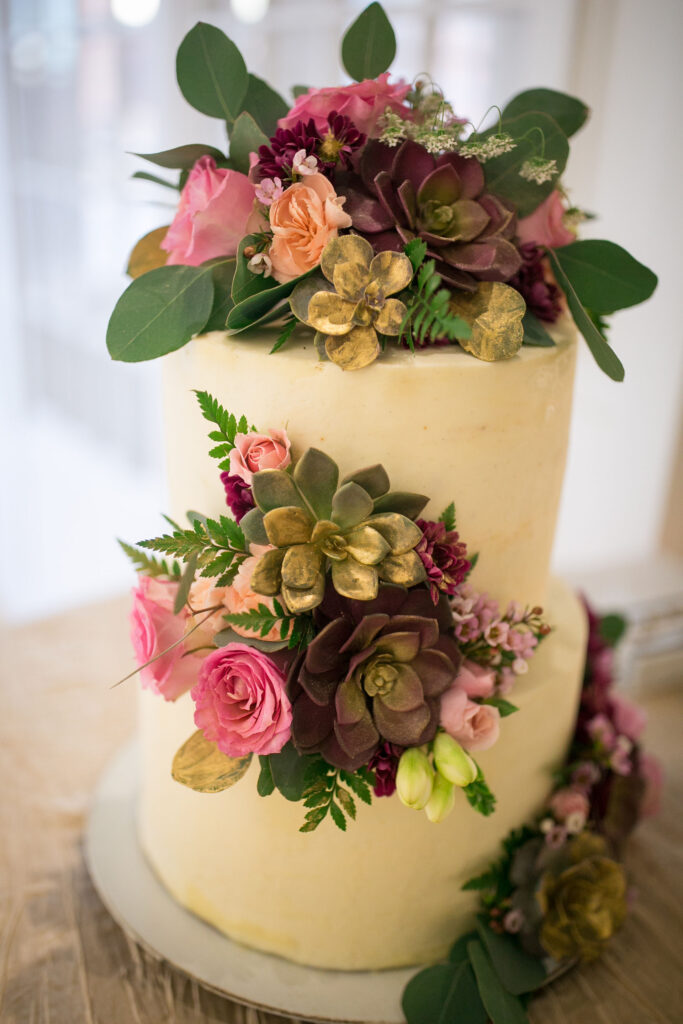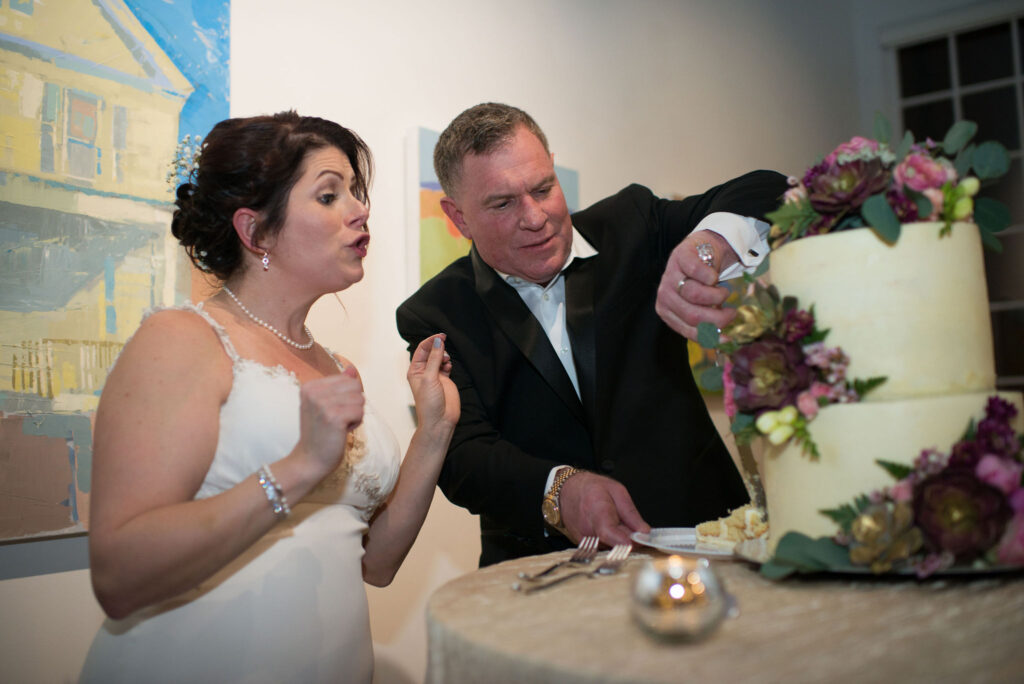 Jamie and Ed also wanted to reflect their time of dating in unique ways during the ceremony. "Several of our most special dates were tied to the Academy of Music, so we choose the art gallery affiliated with the Academy to honor the day, including a customized marquee to celebrate the day."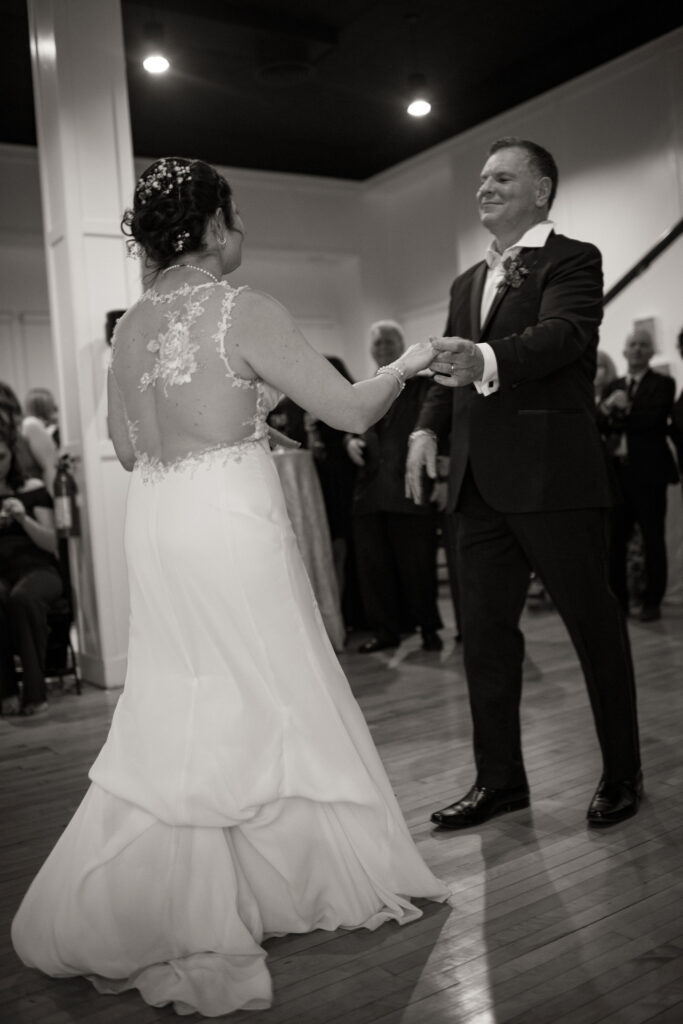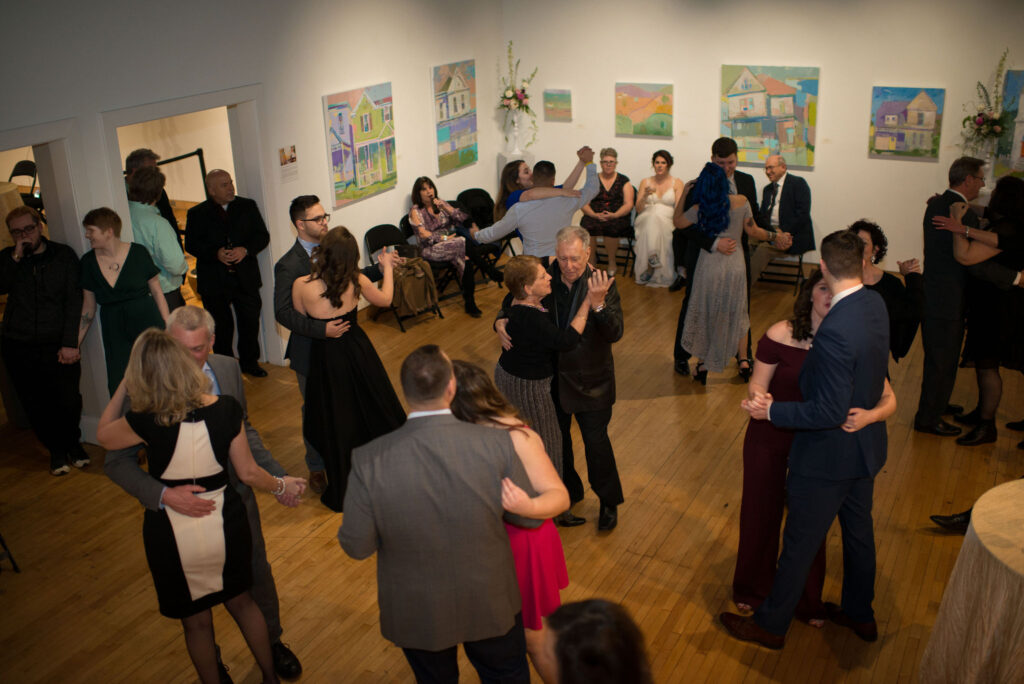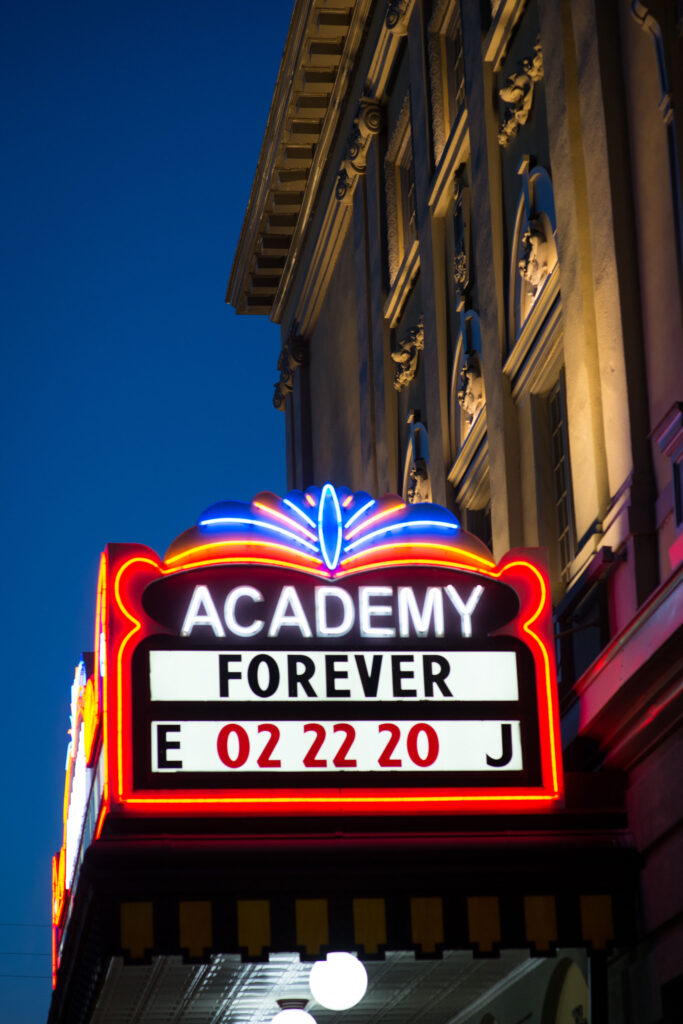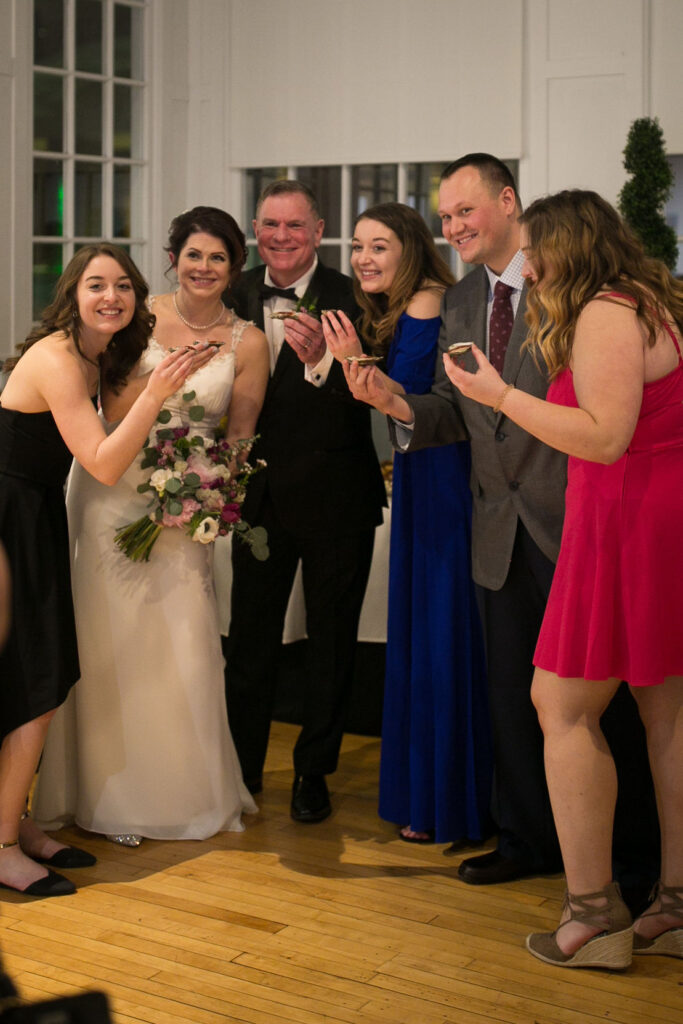 As Jamie and Ed have journeyed toward love together as a couple, they've formed many sayings they love sharing with others. Some of them include:
"Learn to Speak Us/We Instead of I/Me"
and
"Learn to Choose Love over Fear"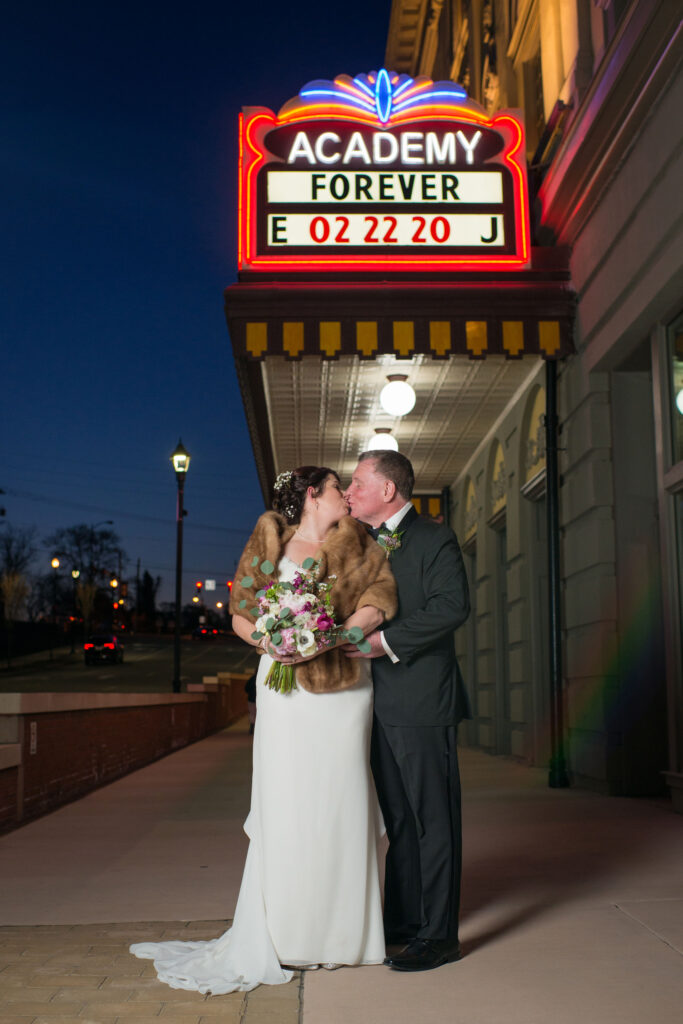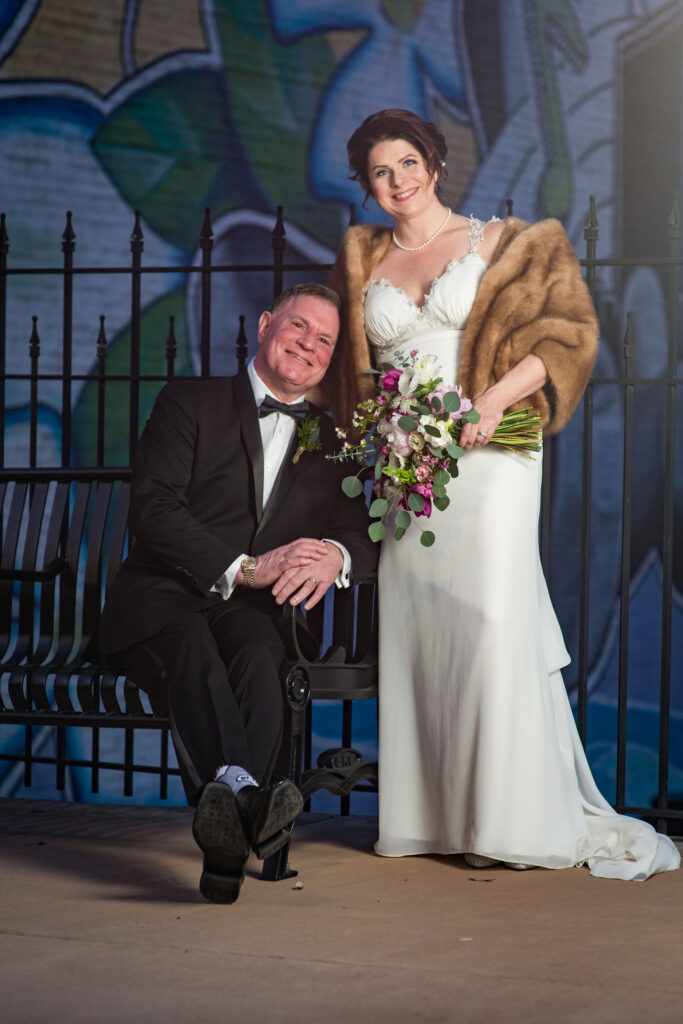 Thank you for sharing your story and beautiful photos. Congratulations to you both!
Vendor Credits:
Venue: Harrington Art Gallery at the Academy of Music, Lynchburg VA
Photographer: Meredith de Avila Khan
Consultant: Ashley Rose Wedding Events
Officiant: Darrell Childress, friend of bride/groom
Gown: Church Street Bridal, Lynchburg VA
Shoes: Macy's
Hair & Makeup: Jennifer Martin, Veridia Salon, 434.515.2733
Invitations (website sufficient): Minted.com
Flowers: Heather Smith at Fleur
Catering: Purple Door Catering
Music: Tom Beazely, family friend
Cake: Irish (Irina) Sar
Favors: Amazon
Honeymoon: Cancun